The 5 Best Deck Building Companies In Woodinville, WA
Here are the best deck builders in Woodinville! Choose the best fit for your project now!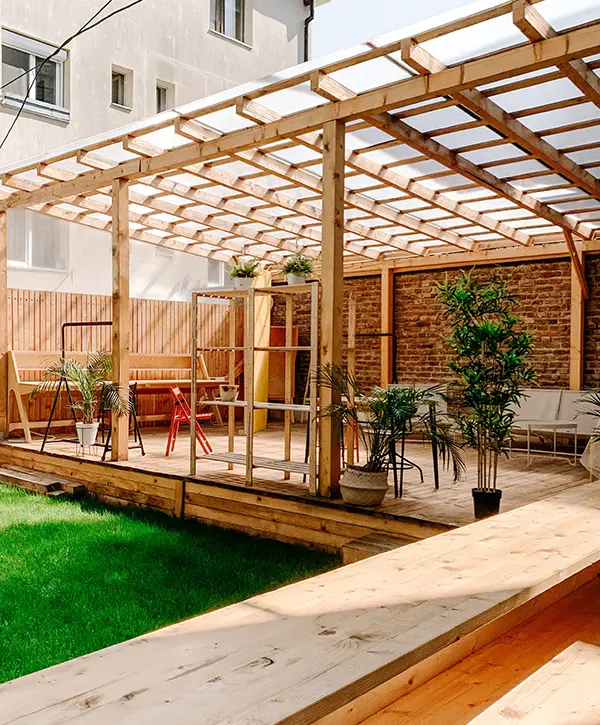 Reliable deck building companies in Woodinville, WA, are increasingly more difficult to find. We're seeing more and more decks built with little to no sense of responsibility from companies that otherwise say they provide a great service.
At Burgess Construction, we are well aware of the work our competitors provide, and we want to set the bar higher. We offer a complete deck building service where you are at the core of our work.
To make choosing a contractor that'll give you a quality deck construction easier, this is our top 5 deck building companies in Woodinville, WA!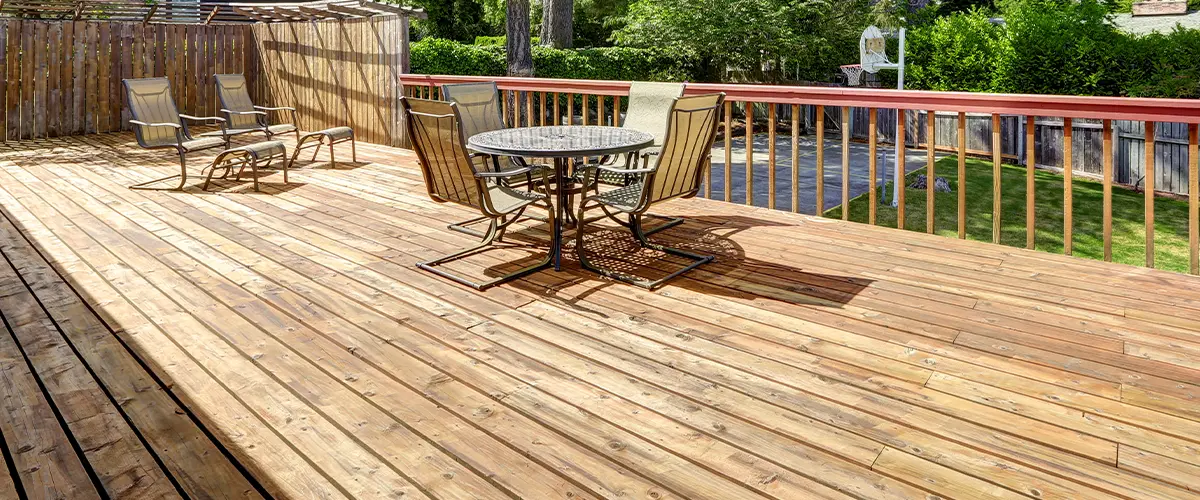 1. Starting With Burgess Construction
In just a short amount of time, Burgess Construction became the number one choice for deck building projects among homeowners in Woodinville, Snohomish, Mill Creek, North Creek, and Bothell – as well as other nearby areas.
And for good reason…
We bring the highest-quality products (including Trex and TimberTech) to your doorstep to create a superior deck construction that will last for a long time without worrying about safety, looks, and functionality.
We're making your deck building project much easier than homeowners are used to, so why not take advantage of it?
With Burgess Construction, you're getting:
All With A Seamless Building Process
You'll go through a deck building process that keeps your comfort and satisfaction as our #1 priority. We optimize everything according to your needs and wants, so your satisfaction is guarantee.
Our team of experienced carpenters in Washinton state have a true passion for their craft and provide top-notch, courteous service that guarantees the successful completion of your new deck. We are passionate about bringing your vision to life from start to finish!
Here's what your neighbors are saying about working with one of the best deck building companies in Woodinville, WA!
Woodinville Homeowners Love Their New Upgrades!
Burgess Construction is an incredible team from Stephanie's amazing communication, design process, and updates along the way, to the crew that built two decks in just over a week!
Thank you so much for helping see our vision become a reality!
Love the quality of craftsmanship with our brand new deck Blaine and his crew just built for us.
They were on time and hardworking even with such rainy weather. Highly recommend!! Also, really loved working with Stephanie. Super responsive and professional.
Looking forward to our next project to be completed for our fence.
At Burgess Construction, we pride ourselves on building decks that will last a lifetime. Get the best deck building service in Woodinville and an addition that will have all your neighbors in awe.
Side-Pro Exteriors have more than 30 years of experience in new construction and remodeling projects on both residential and commercial facilities.
They take pride in using top-quality products and working with experienced, licensed, and insured professionals.
They specialize in siding replacement, roof installation, and re-roofing. They also install windows and doors, paint, build decks, pergolas, and fences, and take on any remodeling project.
I used Side-Pro to side a custom home I built in Seattle. They provided a detailed bid including change orders listed out. Provided a schedule and scope of work that they greatly exceeded. I would highly recommend them.
3. Cobalt Exteriors, Inc.
Cobalt Exteriors specializes in exterior contracting and construction on residential and commercial properties. They're doing decks, roofing, siding, gutters, and windows installations.
Cobalt Exteriors started in 1989, and since then, they've succeeded in business by providing quality, professional, and cost-effective solutions and services to homeowners in Woodinville and surrounding areas.
Cobalt replaced rotted wood around my chimney pipes. The quality of work was great and they kept me informed every step of the way. When snow was predicted, they let know when they could get to the site so I never had to wait around for the crews. The respect your time and perform professional work. I'd use them again in a heart beat.
4. M&M Green Outdoor Services
M&M Green Outdoor Services is a local deck and fence builder operating in Snohomish and surrounding areas.
Their mission is to create a desirable end product, one that homeowners will be delighted with and can enjoy for many years. They approach the project methodically – from designing it to seamlessly blending in with existing patterns – taking care of every single step along the way.
They are experts at taking your beloved outdoor environment into account when constructing the perfect deck for you. Mud, trees, and pets – nothing will stand in their way of establishing a plan that works best for all involved!
They offer composite decking, PVC decking, and cedar decks.
David and his team were incredible!! They built our new 2nd story deck and were so intentional about making it perfect for us! We were thrilled with how quickly they were able to get it done with such great quality! It was even better than we hoped for! We asked for a bar top along the railing, too and it turned out perfect. Very impressed!
Since 1988, NW Custom Deck has been focused on one mission: to provide customers with an exceptional deck-building experience. They serving Seattle, Greater Eastside, Snohomish, and South King County areas.
NW Custom Deck specializes in year-round outdoor deck construction, but they're also familiar with hot tub surrounds, patio covers, gazebos and trellis, privacy screens and benches, concrete patios, fences, additions, and remodels.
I will recommend NW Custom Deck Company to anyone looking to hire a knowledgeable, honest, skilled, top quality professional deck company. From the bid to the final walk through of the work completed I was impressed and not disappointed. My new deck is good looking and built to last.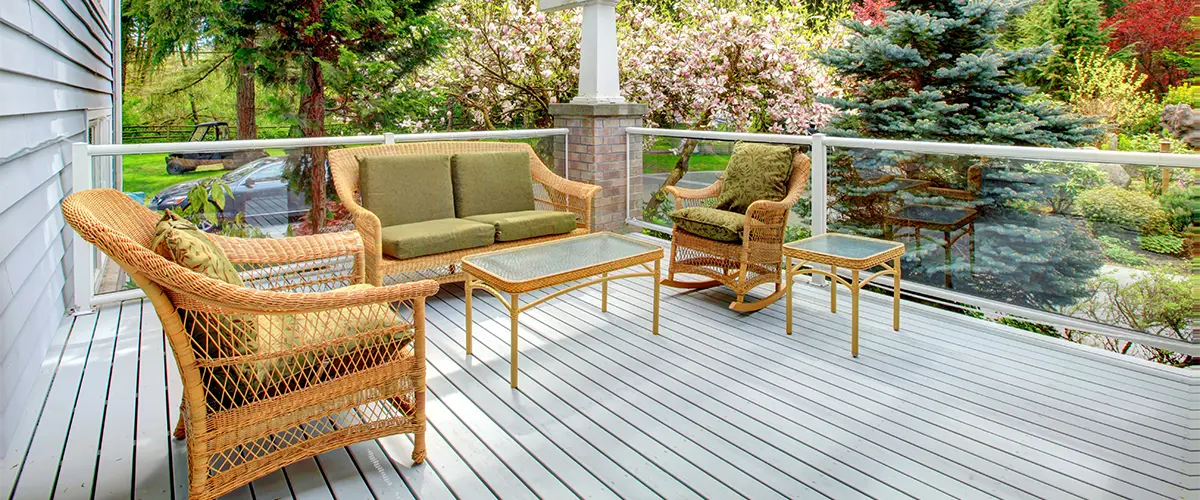 If you want your outdoor deck to be everything and more of what you envisioned, then the search ends here! We've selected five of our top-rated deck building businesses that can deliver on all your expectations.
To guarantee the best possible outcome for your needs, we recommend that you obtain multiple quotes and carefully evaluate each one.
In summary, it is essential to make sure that your deck is secure and reliable no matter if you choose Burgess Construction or a different contractor.
Burgess Construction is your ideal match if you're searching for a trusty deck builder. We value and prioritize respectfulness of time, money, and most importantly – your home! With us on board with this project, we guarantee you'll be delighted by the results – so why wait any longer?