High-Quality Deck Repair Services
Make your deck fully functional and safe for your loved ones again With A reliable deck repair in the Pacific Northwest.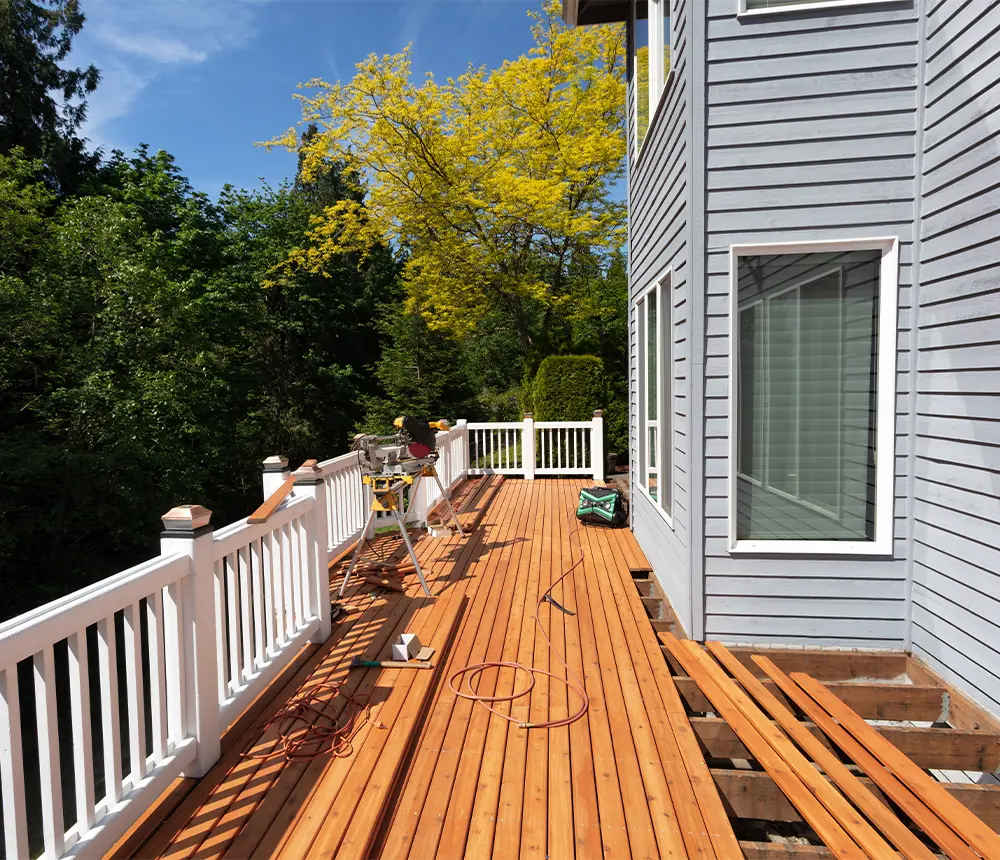 Scroll down to discover deck options, process, and pricing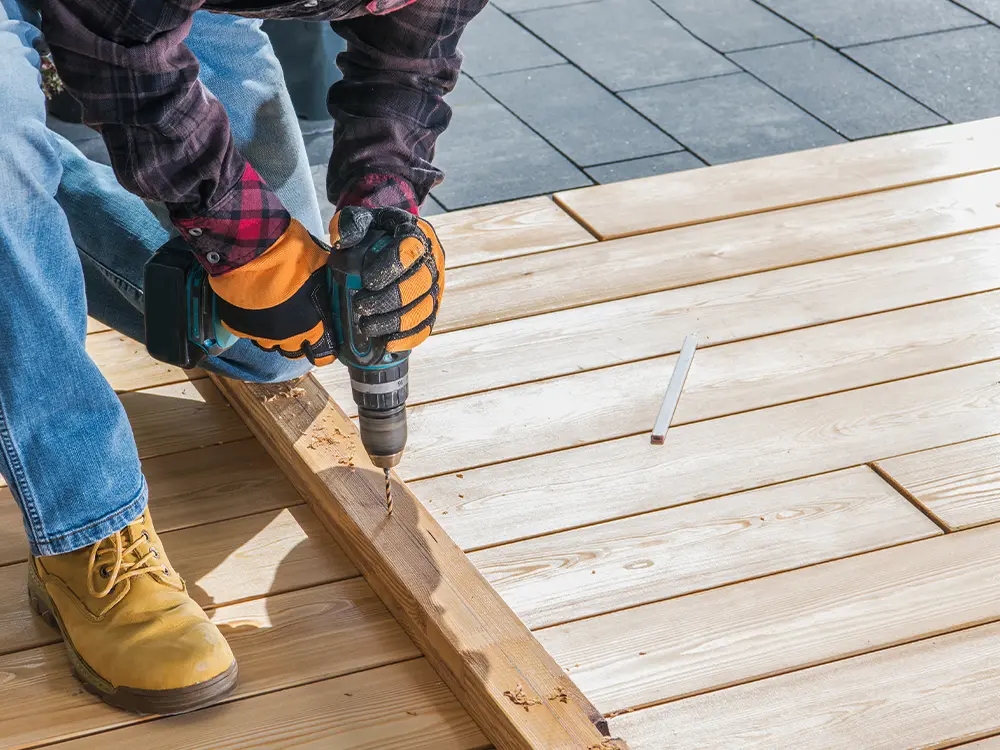 Revamp Your Deck With An All-Encompassing Deck Repair
Decks are out in the open from day one. They go through heavy rains, storms, snow, and merciless UV rays all year long.
Especially in WA State where we're dealing with a lot of humidity, wood decks start losing performance after just a few years. And without the proper maintenance, a wood deck here won't last too long.
Sooner or later, you'll want your deck repaired, and when that happens, you want a thorough and reliable repair that brings your outdoor space back to 100% functionality.
We'll make it happen, and you'll get a lot of benefits along the way!
Bring your deck back to its former glory with these vital repairs:
This Is How Your Deck Can Look
Before
After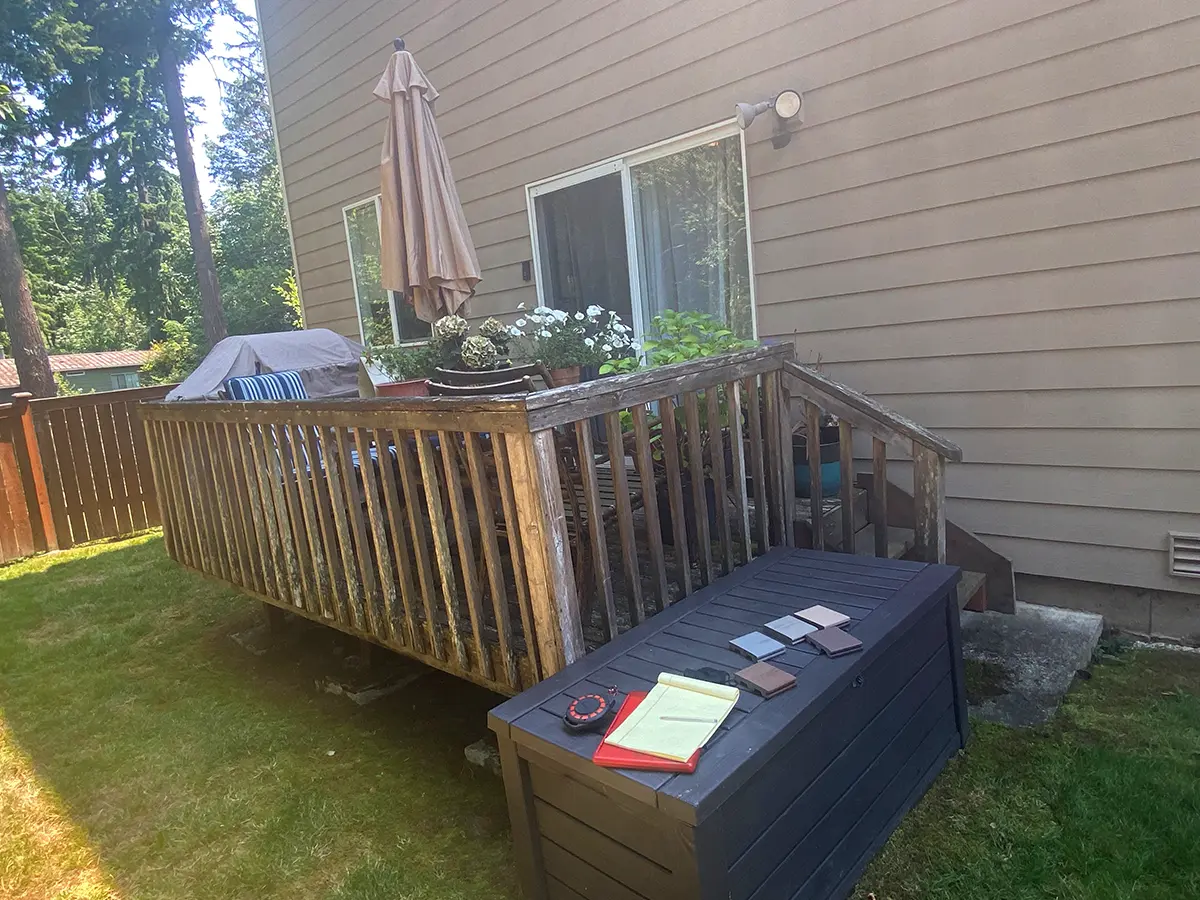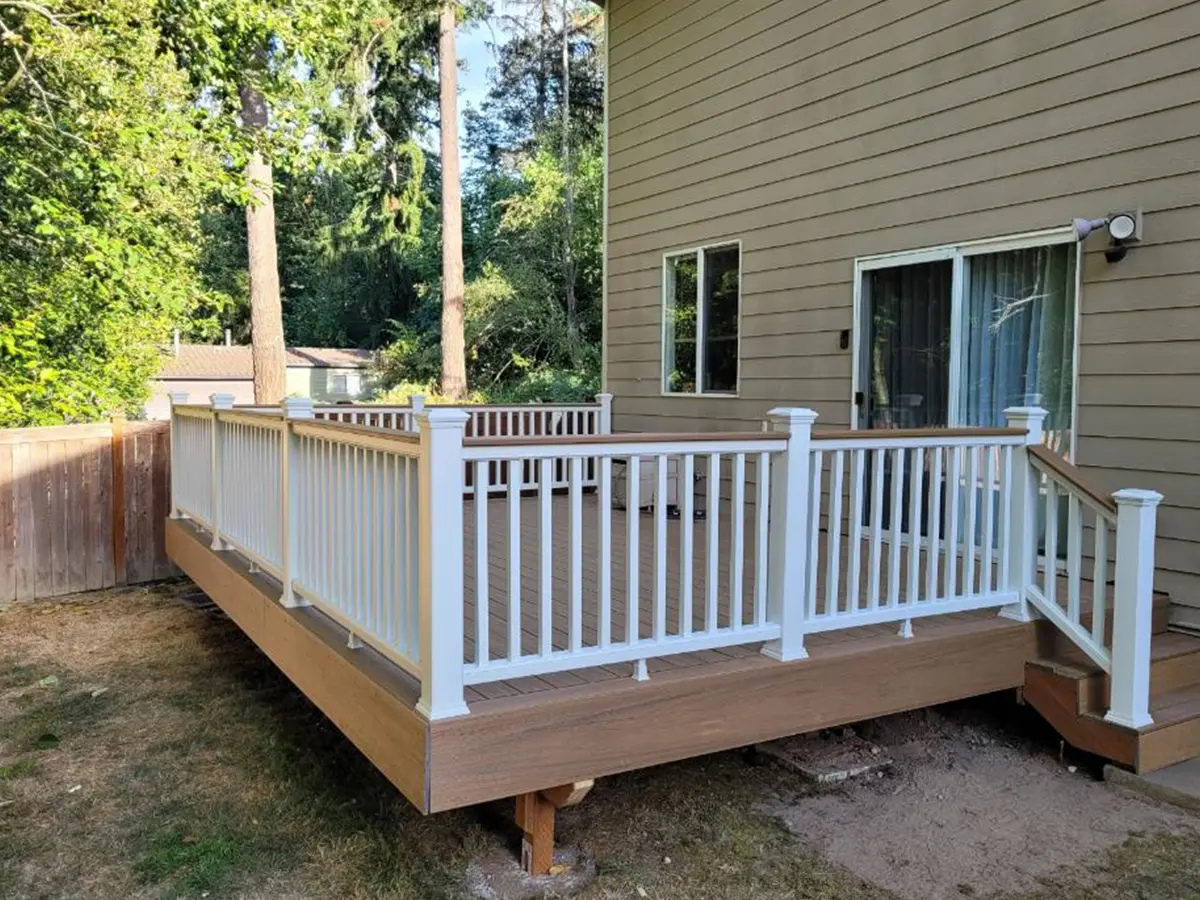 Before
After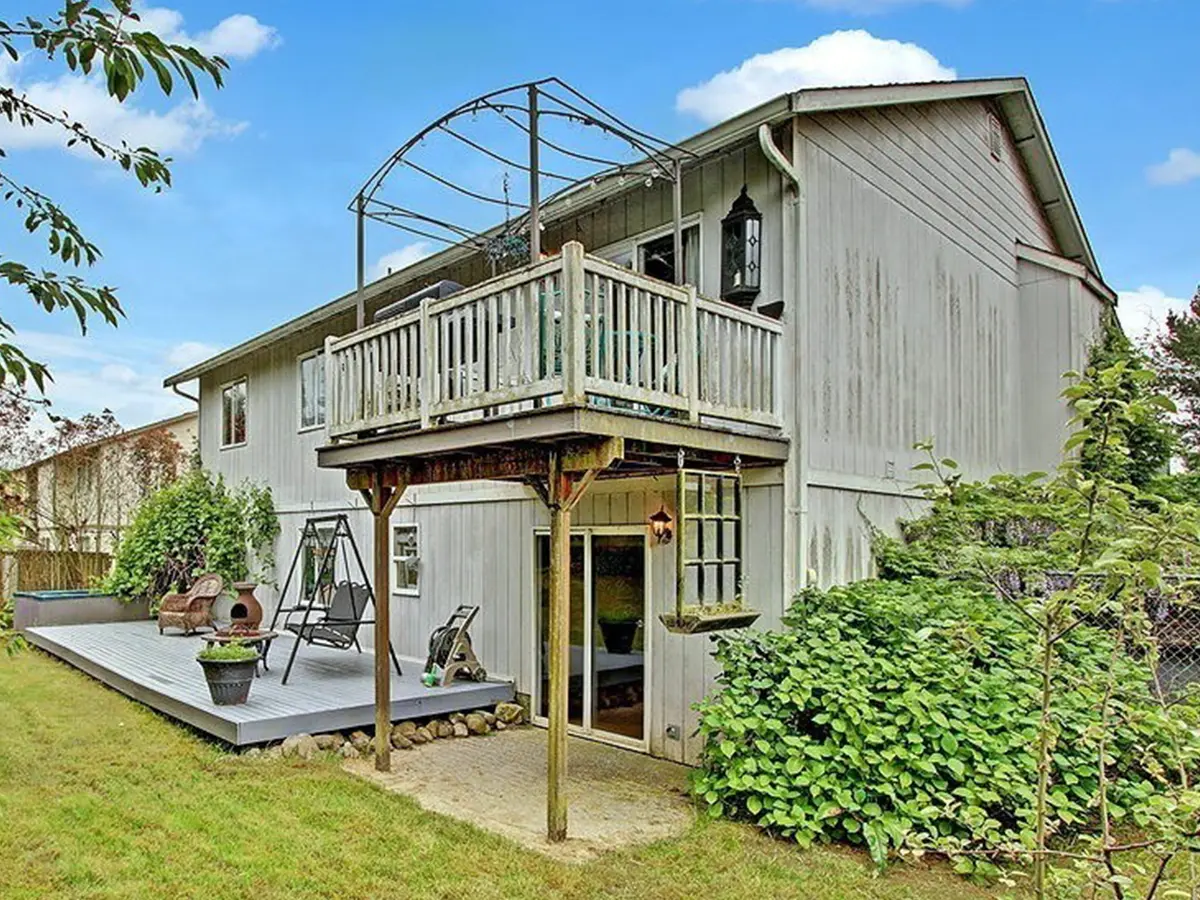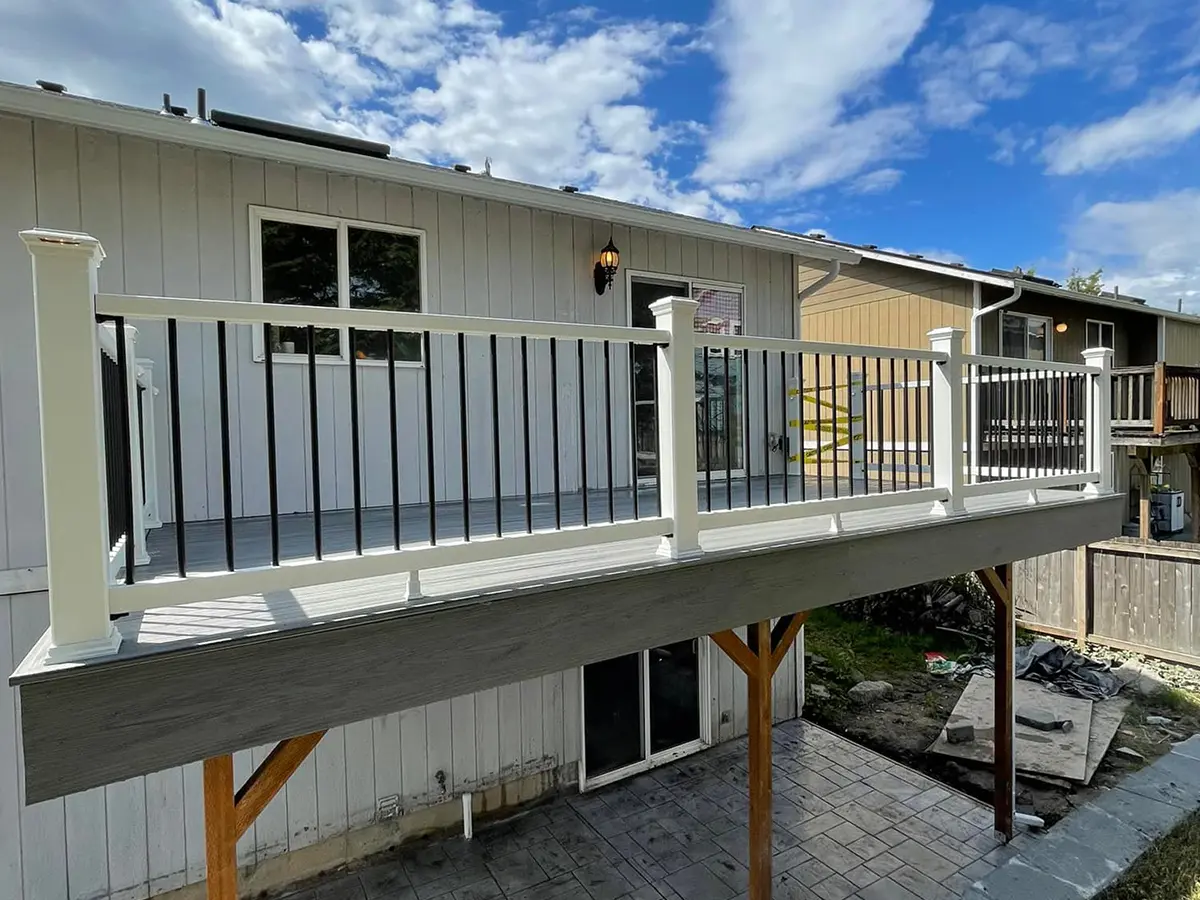 Before
After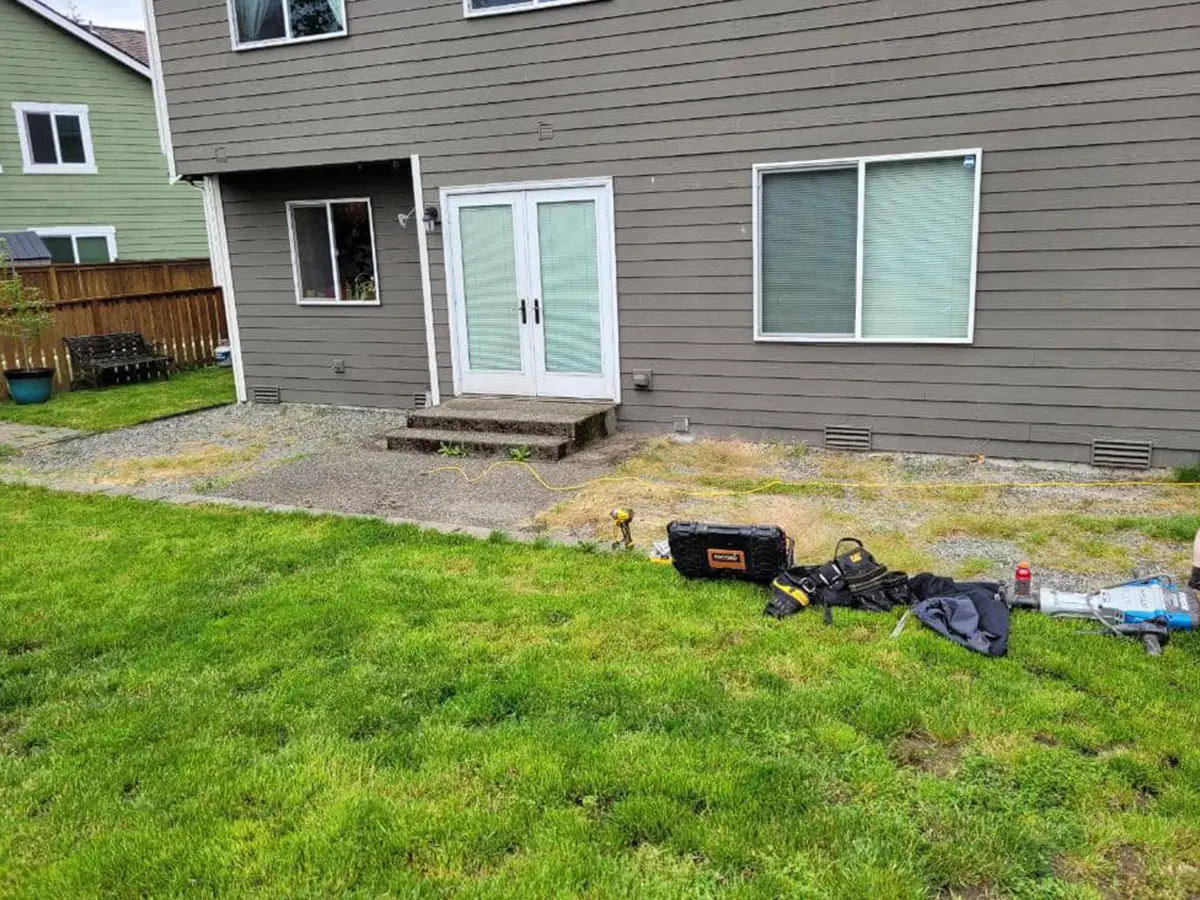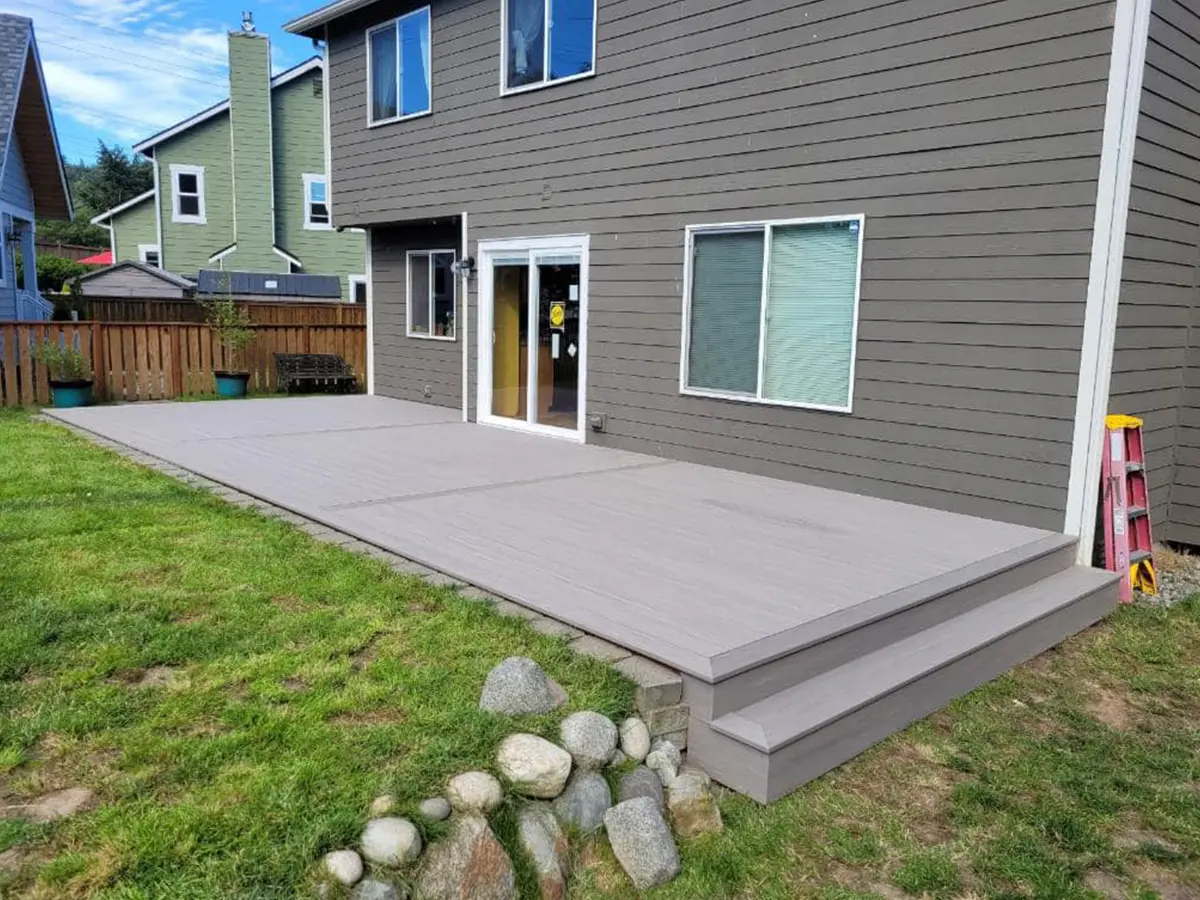 Before
After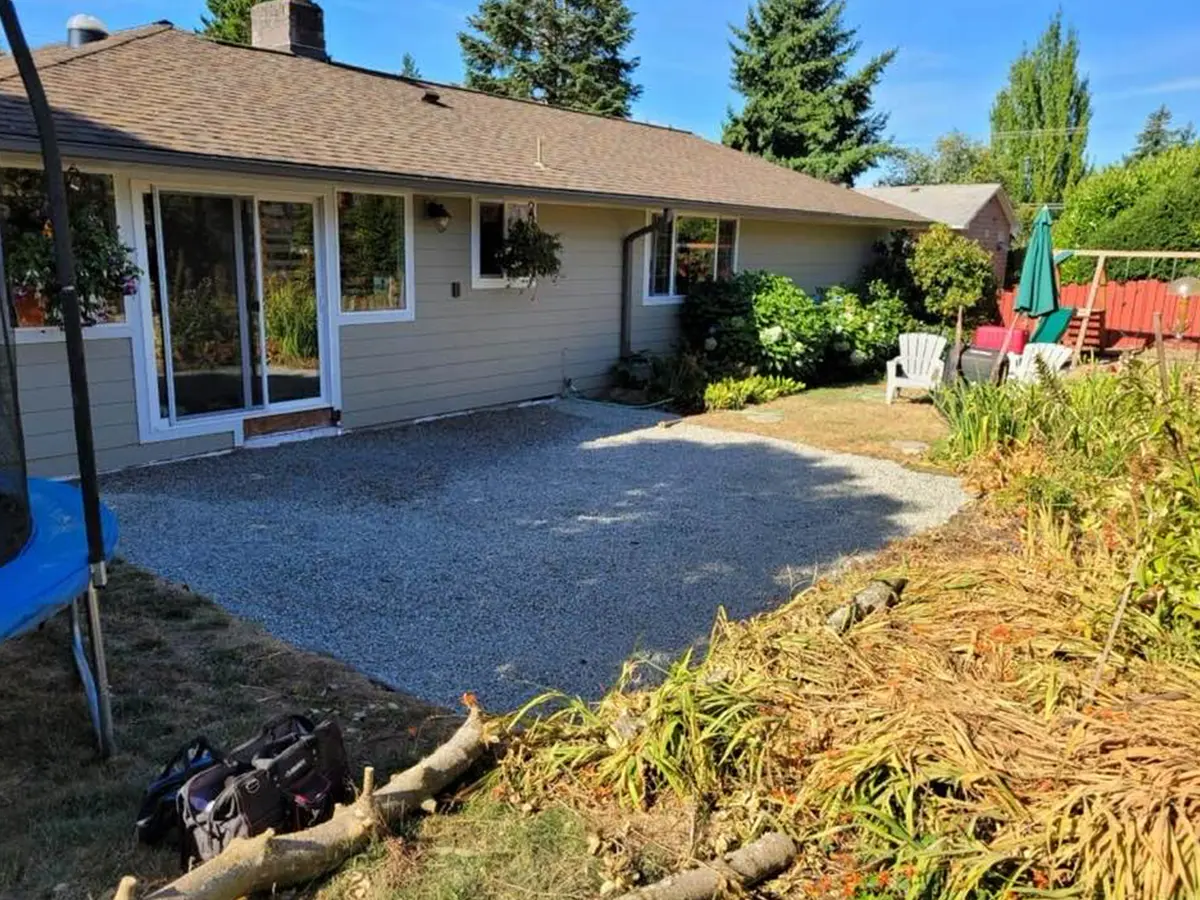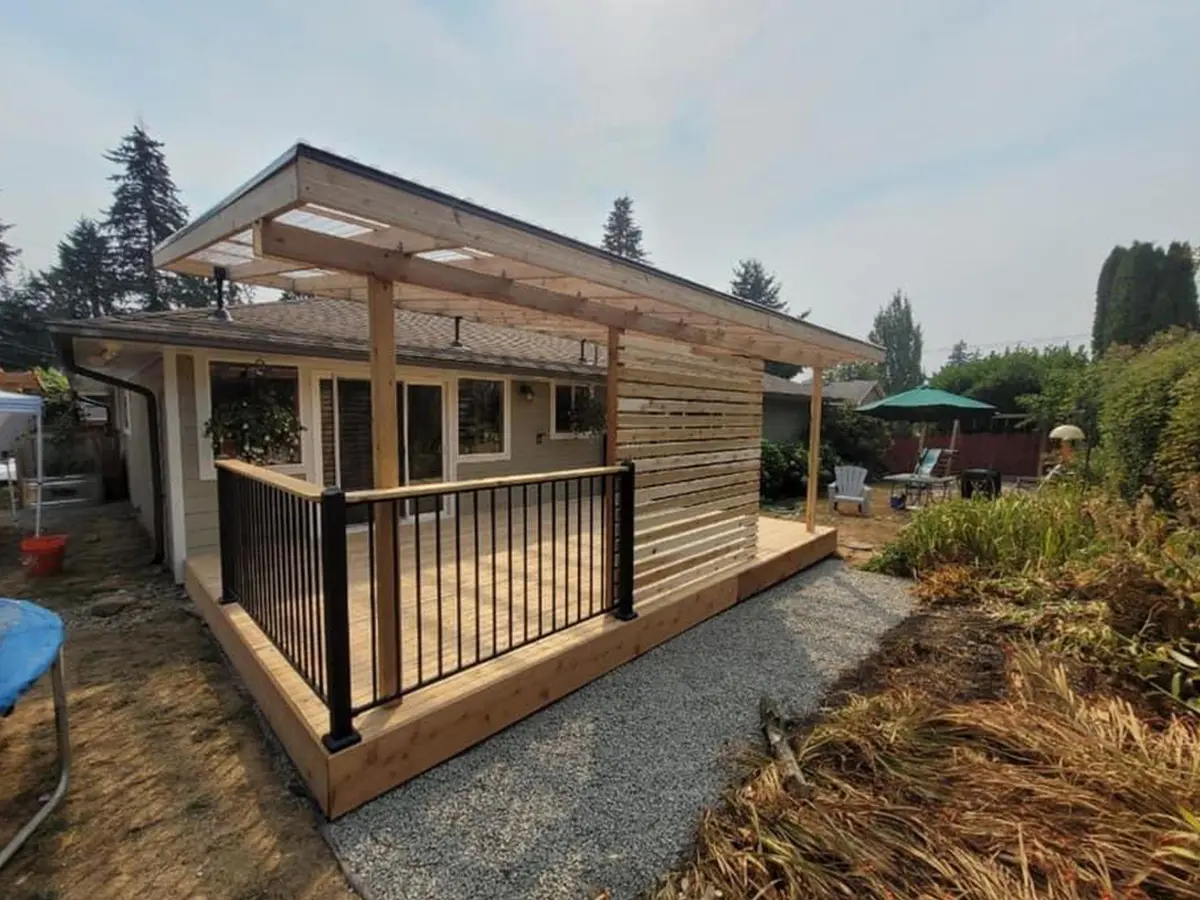 Be Informed About Your Deck Repair Project
Of course! In fact, many of our deck repair projects consist of replacing wood decking boards with composite decking boards.
Composite is a low-maintenance material that'll save you a lot of time and money in the long run. You can also replace wood decking with PVC decking, which is even more durable than composite!
For more repairs, no. However, if the repair will consist of structural repairs (such as replacing the posts) or we'll be changing the layout of your deck, building permits may be required.
Nothing to worry about! Our team at Burgess Construction will take care of all the paperwork and get the building permits for you!
Depending on the current state of your deck, a repair may or may not be worth it.
For example, if there's nothing wrong with the deck's frame, a repair can do the trick and make it look like new.
If, however, the framing of your deck is rotten or damaged, you're better off replacing the deck altogether.
After our initial consultation, we'll tell you exactly what's the best way forward, and it's up to you whether you want to try a quick fix or get a brand new, reliable deck.
It really depends on the scope of work and the issues with your deck. A typical deck repair in Snohomish, WA, ranges from $1,500 to $5,000. If we'll have to replace the decking, and repair/replace the framing, railing, or stairs, the price can go up to $8,500.
After our in-depth deck inspection, you'll get an accurate pricing quote.
It's only natural to want your project finished as quickly as humanly possible. We want the same! However, we will never sacrifice quality just to call it a day quicker. We'll be thorough with our repair so you can enjoy a fully functional and safe deck.
With that out of the way, we usually schedule your project within a week from our initial call. Depending on the scope of work, the repair can take anywhere from a day to 7.
Yes! We only work with a team of licensed, insured, and bonded carpenters. We value constant learning and improving, and we know the building codes in Snohomish and surrounding areas by heart.
A Pricing Guideline For Your Deck Repair In Spokane, Bothell, and Kirkland, WA
Before
After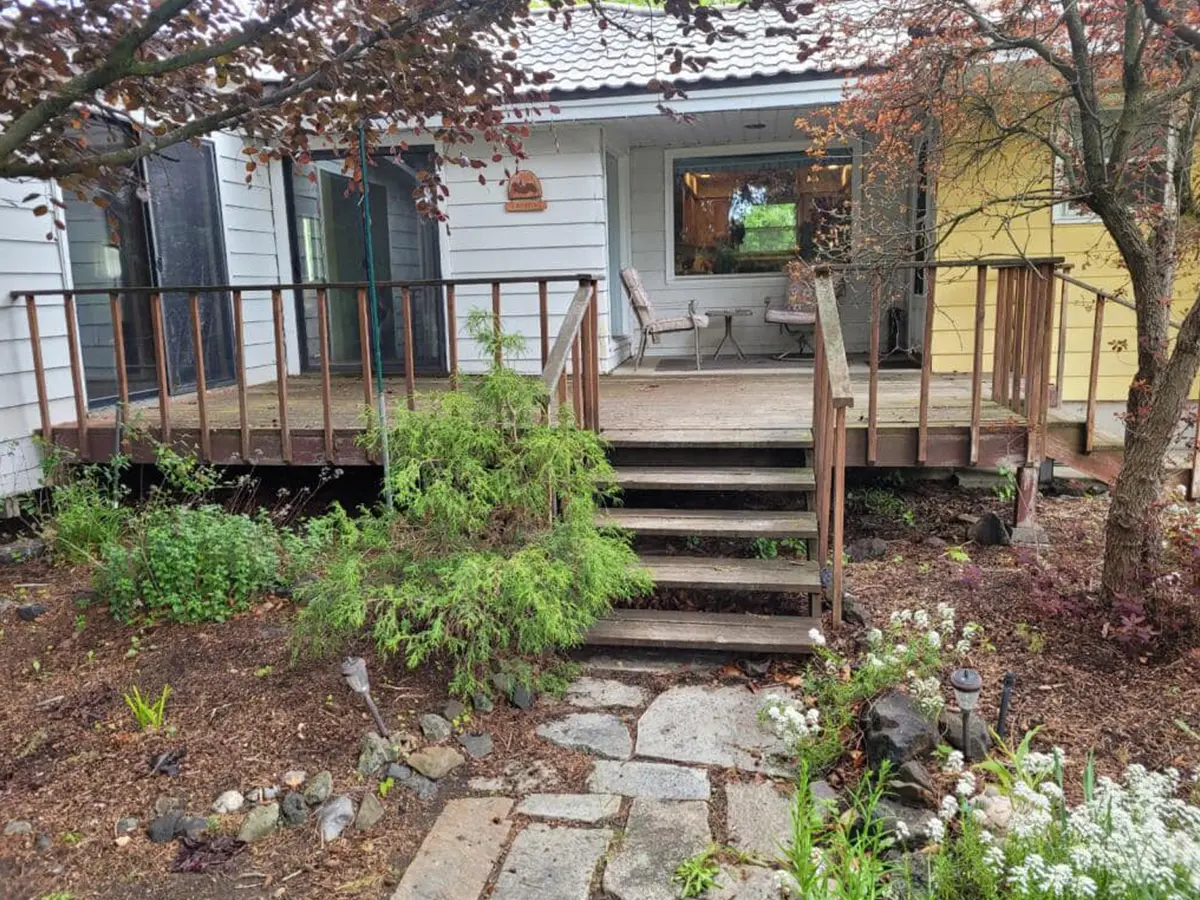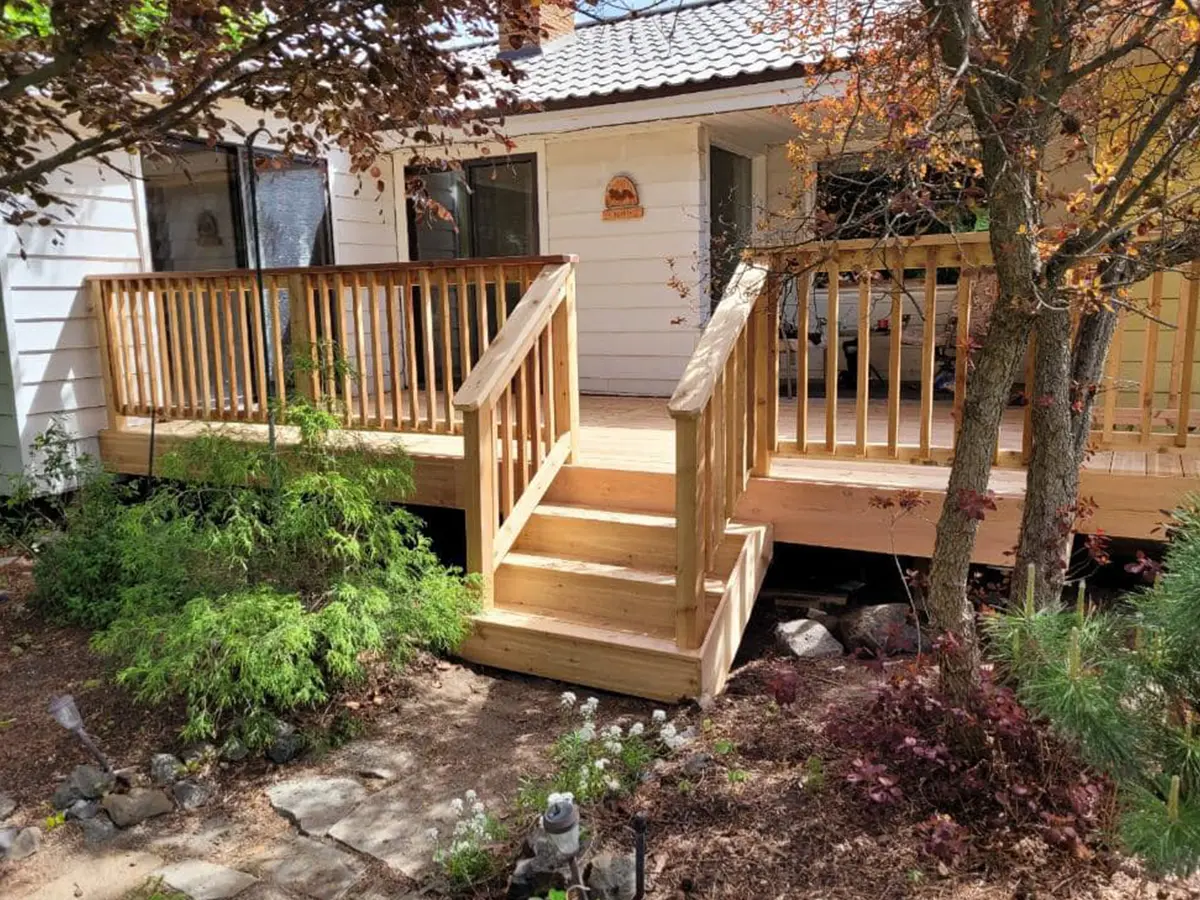 Cedar Deck Repair In Spokane, WA
This 20'x12' cedar deck included:
The project was quoted at $21,200, where the most expensive item was the custom cedar railing, at $4,400.
Before
After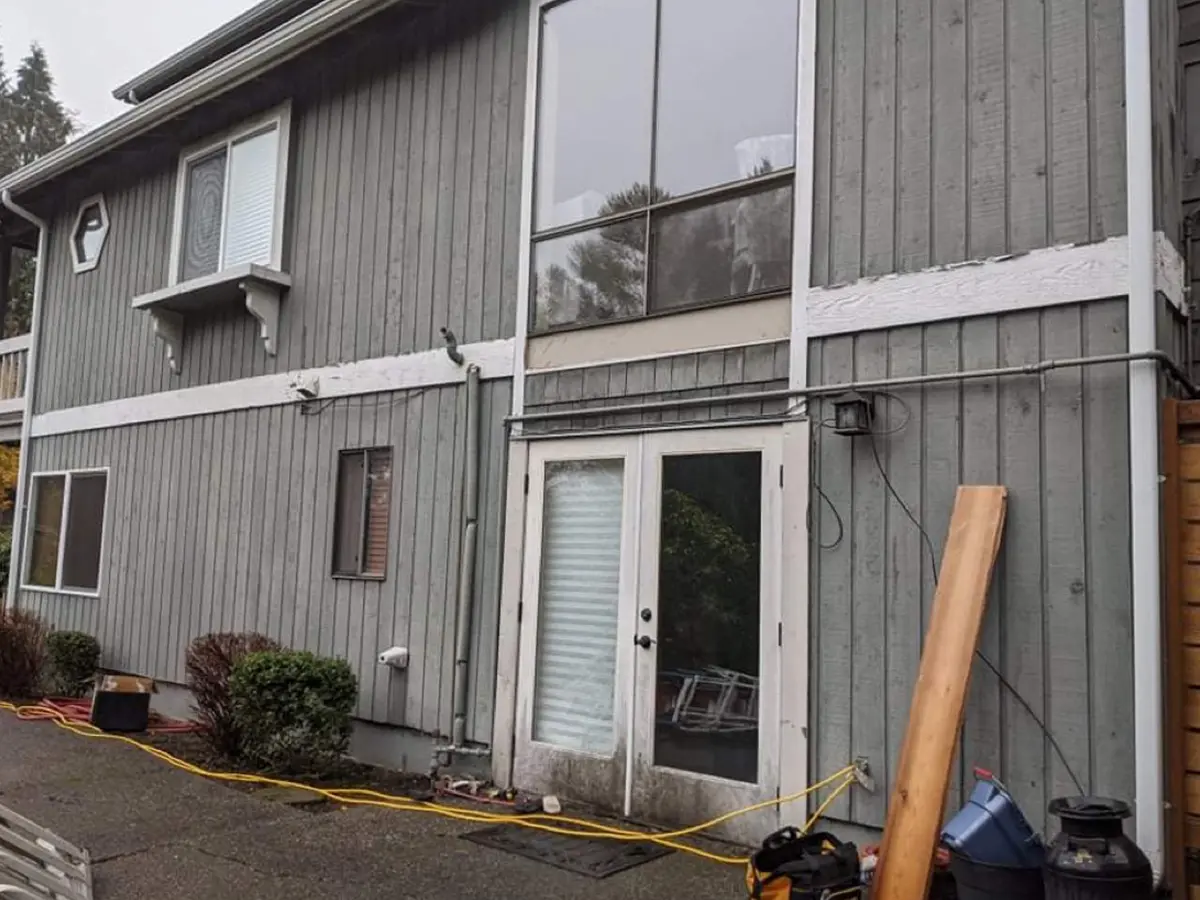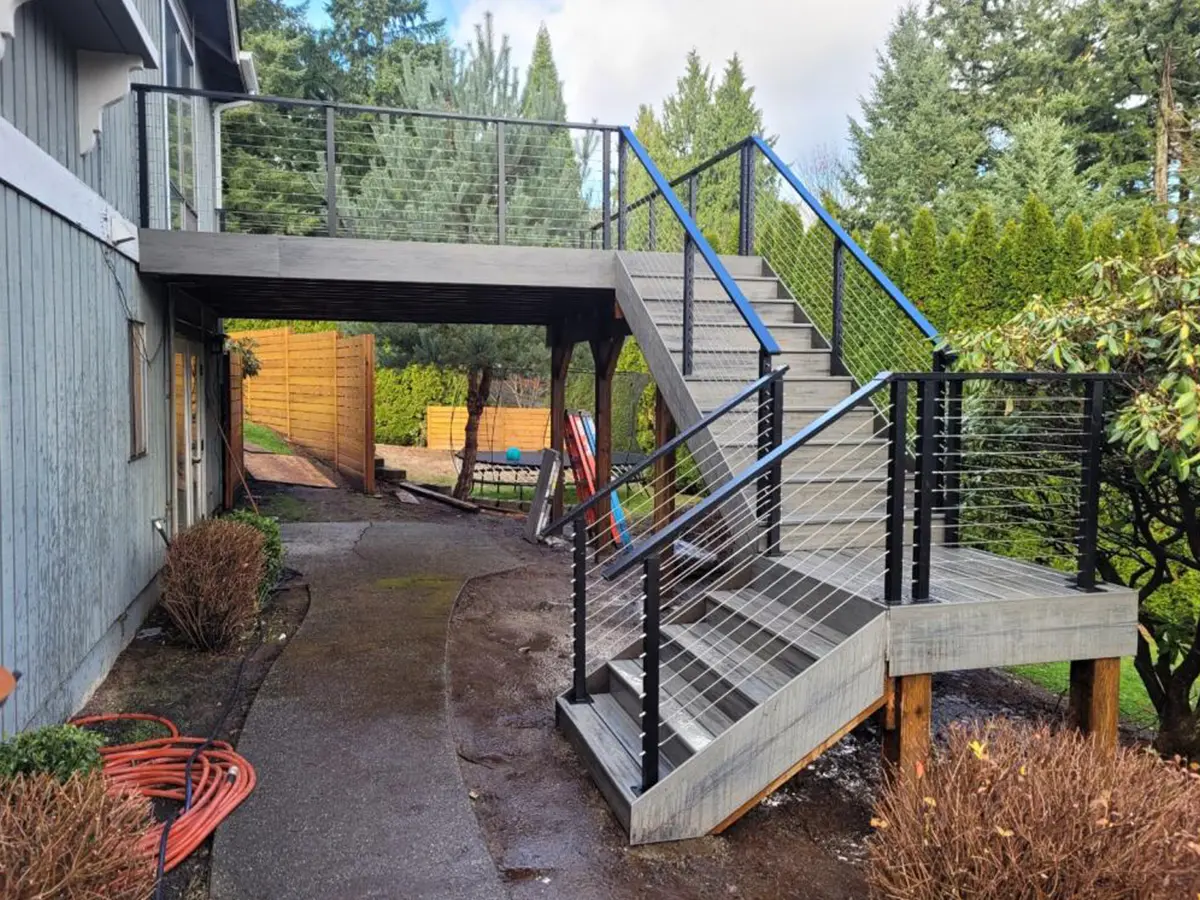 This 16'x15' Trex deck included:
The project was quoted at $45,650, where the most expensive item was the steel cable railing with custom lighting, at $13,400.
Before
After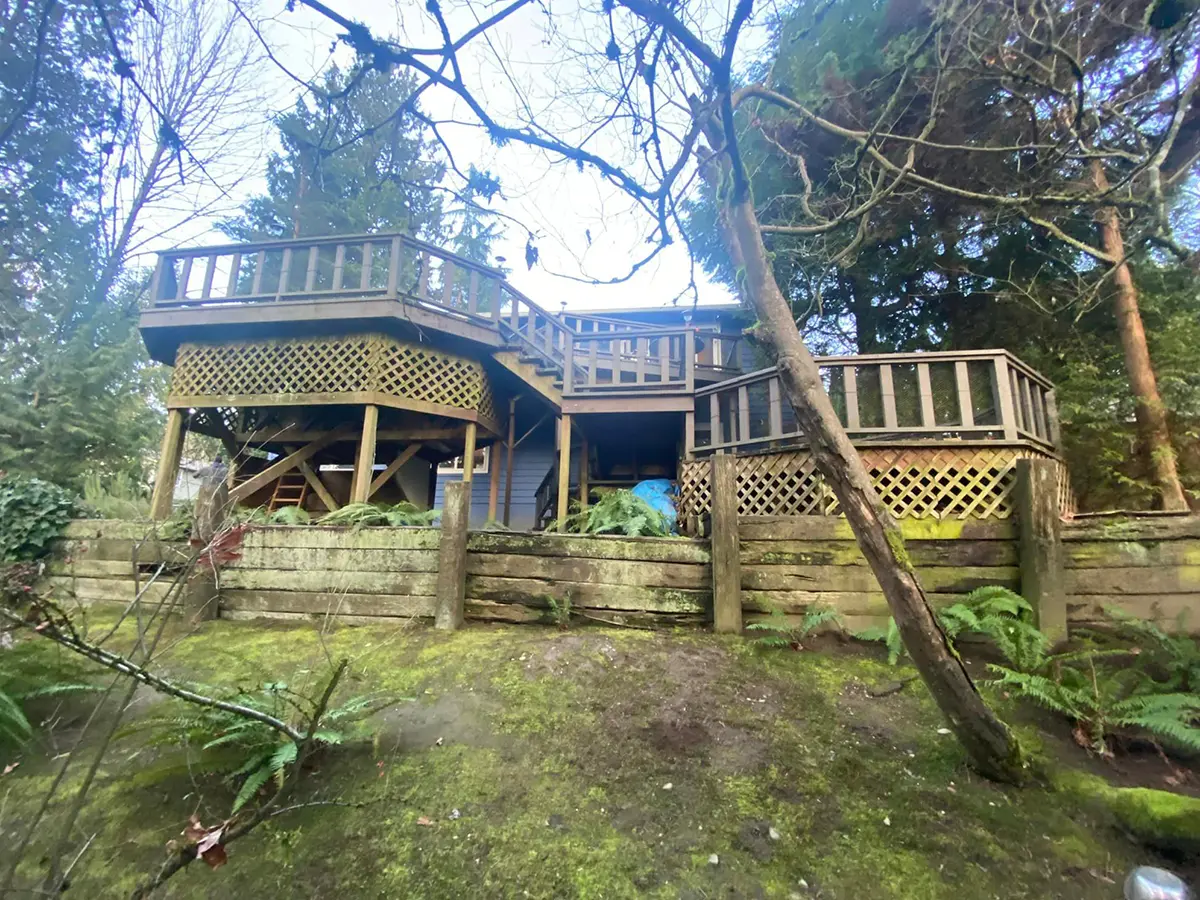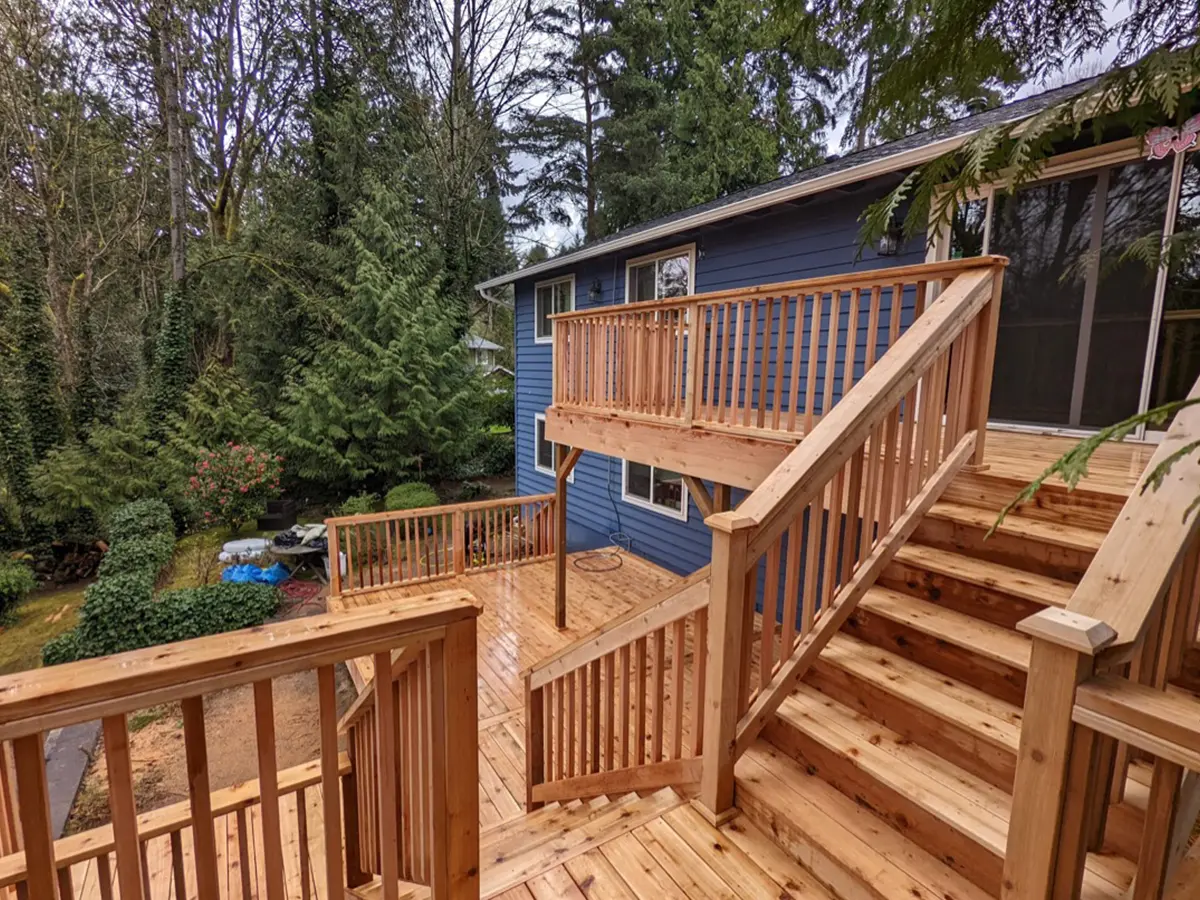 Tri Level Cedar Deck in Kirkland, WA
This deck project included:
The project was quoted at $95,800, where the most expensive item was the custom routed undermount lighting, at $17,800.
A Quick And Highly-Efficient Deck Repair
You'll go through a simple and intuitive deck repair that focuses on your well-being and comfort. We focus on keeping you fully informed about your project, so you can call all the important shots!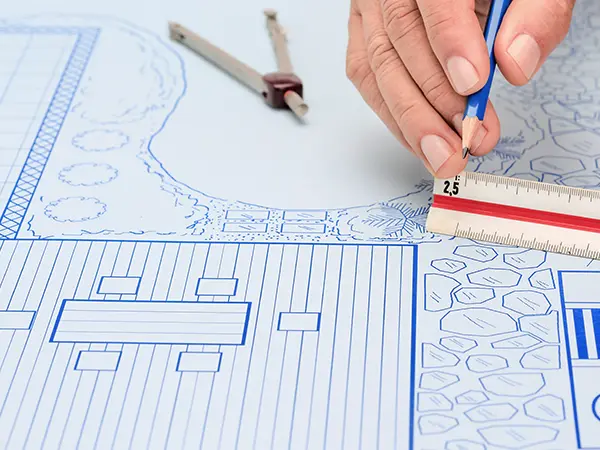 We'll do a thorough deck inspection and let you know what's the best way forward.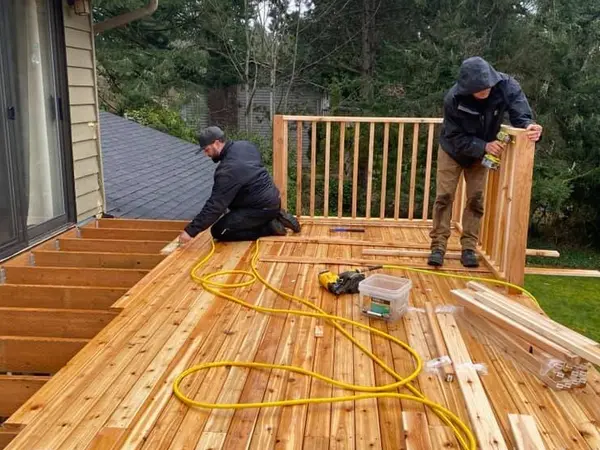 Once we agree on everything and you're ready to sign the contract, we get to work!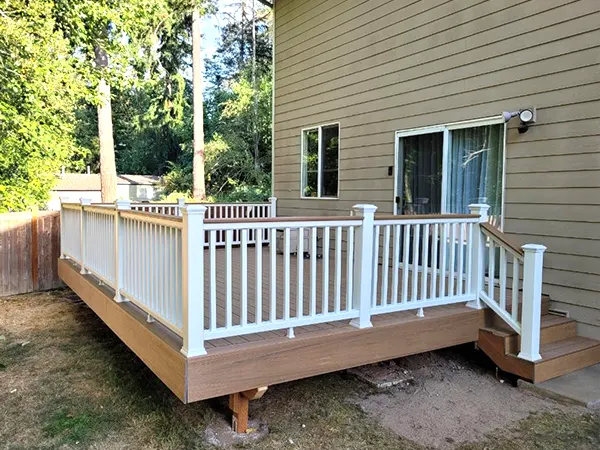 You now have a deck that looks new, but with all the old memories attached to it! Enjoy!
What Our Customers Are Saying
Burgess Construction replaced my front porch with composite decking. I am very pleased with the results. 
The porch is beautiful and really added to my curb appeal. The crew was super nice and professional. 
Great company and I will use them again when I decide to replace my backyard deck.
I cannot say enough good things about Burgess Construction. They did a stellar job on my fence. I have this 15-20 year old wisteria that had grown throughout my original fence. I had come to terms with it being removed as a part of the new fence installation.
When Blaine and his team arrived, he couldn't bear to kill this lovely, established plant simply because I needed a new fence. He spent part of his day on his knees surgically removing the old fence boards from the vines. When the new fence was erected, Blaine built on a support for the wisteria that it can grow on!
Burgess Construction is an incredible team from Stephanie's amazing communication, design process, and updates along the way, to the crew that built two decks in just over a week!
Thank you so much for helping see our vision become a reality!
A New Space For Your Family Is Within Your Reach
Let's make your deck your family's favorite place.
Some Of Your Benefits Of Working With Us Include:
We don't just claim to communicate; we make it a priority. We have three account managers on staff simply to ensure that each of our clients receives the most transparent service possible.
All of our decks are built with both aesthetic and longevity in mind. We put care and precision into every single board and every single screw to ensure you'll enjoy your deck for generations.
Our decks are made from high-quality materials and backed by a warranty, so you'll know your investment is protected. We also offer 5-year workmanship warranty for complete peace of mind.
Gain Some Extra Years For Your Deck With A Quality Repair!
All at an unbeatable price no one can compete with!