The Carefree Deck Remodeling Services in WA
Experience the zero-effort-for-homeowners deck remodeling services in Snohomish, North Creek, Bothell, and more of WA.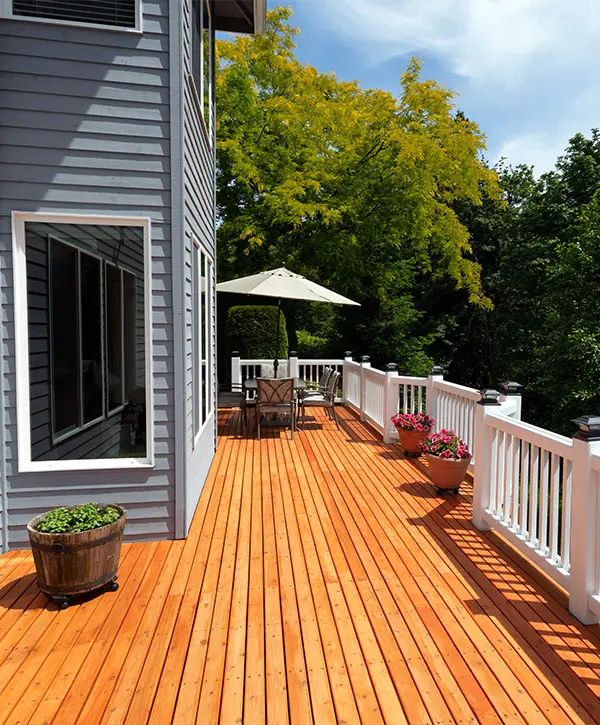 At Burgess Construction, we're passionate about delivering nothing short of top-notch workmanship and impeccable customer service.
Our team is dedicated to collaborating closely with you from the get-go, right until the final inspection, in order to turn your dream deck into a splendid reality.
Using premium-grade materials and cutting-edge methods, we'll create a truly remarkable and practical outdoor living area that you'll cherish for years on end.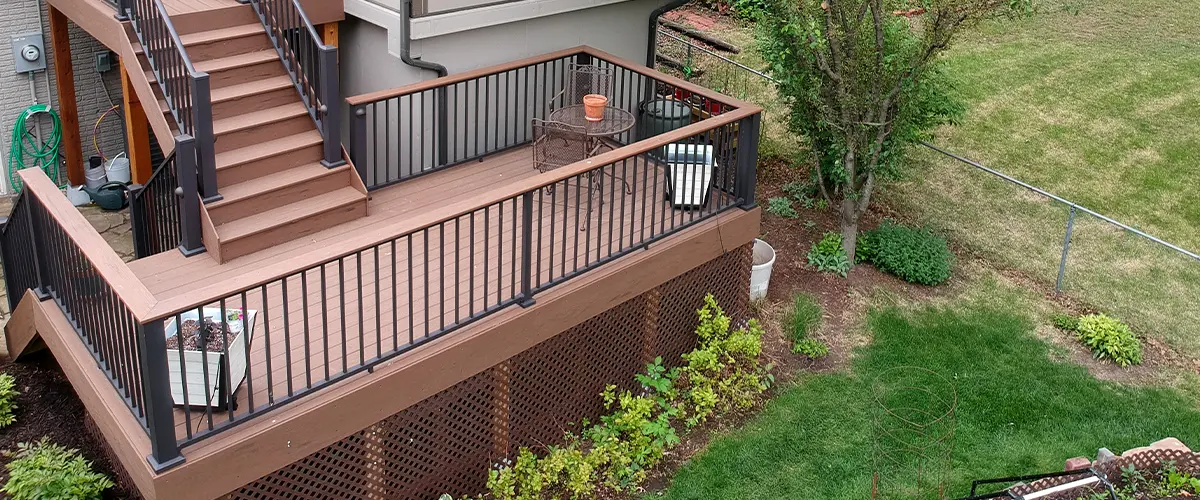 The Benefits of Deck Remodeling With Us
If you have an existing wood deck that's starting to show signs of wear and tear, it's time to consider deck remodeling.
By upgrading your outdoor deck, you can transform your outdoor space into a functional and visually stunning outdoor living area. Here are some of the benefits of deck remodeling with Burgess Construction.
Revamp your outdoor space with a deck remodel! Enhance your deck with luxurious built-in seating, custom lighting, and an outdoor kitchen.
Take the opportunity to create the perfect atmosphere for entertaining guests or unwinding with family. A deck remodel can transform an ordinary deck into a truly personalized outdoor oasis.
Not only does a deck remodel increase the appeal of your home, but it will also boost its overall value.
Show potential buyers that you care about the aesthetics of your property, and allow them to envision themselves enjoying a relaxing evening on your visually stunning deck.
If you've noticed that your deck has seen better days, it's important to take action before any accidents happen.
With regular use, deck boards can wear down and become slippery or splintered, making it a hazard for you and your family. Luckily, upgrading your deck can not only make it safe again but also give it a fresh new look.
A deck remodel is the perfect opportunity to create a personalized design that suits your outdoor space and lifestyle.
Our expert team can guide you in selecting the right materials and features to craft the deck you've always envisioned. Get ready to bring your dream deck to life with our professional help.
Achieving a beautiful deck doesn't mean endless hours spent on maintaining it. Thanks to the wonders of composite decking, your outdoor space can be all the stunning without any pesky upkeep.
These high-tech materials require minimal attention, and will dazzle your guests for years to come.
The Importance Of Deck Safety
If you have an older deck that doesn't meet safety requirements, we can help renovate it to bring it up to code.
A dilapidated deck can pose many hazards and may not be sturdy enough to hold up your outdoor furniture or guests. Don't settle for a mediocre deck when you can have a safe and comfortable outdoor living space.
Home improvement projects such as deck renovation can be too cumbersome for a DIY project. Hiring a professional contractor for the job ensures that the work is done right, and the results are of high quality.
It also saves you time and effort while providing peace of mind that your deck is safe and durable. Don't risk your safety and investment by attempting to renovate your old deck on your own.
Creating a functional and safe deck is our top priority at Burgess Construction. Our team makes sure that proper deck railings are always included in the designs to safeguard you and your loved ones. Get in touch to discuss your deck safety!
A Word From Our Past Customers
We are extremely pleased with our fences from Burgess Construction LLC. The crew showed up on time, was very friendly, efficient and professional.
Stephanie and the crew were great at communicating throughout the whole process.
Overall it was a 5 star experience – I would recommend them to anyone and plan on working with them again for a new deck!
Burgess Construction replaced my front porch with composite decking. I am very pleased with the results.
The porch is beautiful and really added to my curb appeal. The crew was super nice and professional.
Great company and I will use them again when I decide to replace my backyard deck.
Deck Ideas On Bringing Your Outdoor Living Space To The Next Level
If you have an existing deck, there are plenty of ways to make it cozier and more beautiful. Here are some tips and tricks that can help you turn your deck into an outdoor room that you'll love spending time in.
Add a Sectional and Lounge Chair
Looking to upgrade your deck experience? Why not add a sectional or lounge chair for ultimate comfort and relaxation?
Imagine sinking into a cozy seat after a long day, taking in the sunset and feeling your stress melt away. It's the perfect way to unwind and enjoy the great outdoors.
So, make your deck the ultimate relaxing oasis with a comfortable seating option.
Soak in the warm, bubbling water and feel your stress melt away while you spend quality time with loved ones.
Your deck will be transformed into a spa-like retreat, a place to escape from the hustle and bustle of everyday life.
Create unforgettable memories and experience the perfect blend of relaxation and entertainment with a hot tub on your deck.
Enhance the atmosphere with a cozy rug, tasteful curtains, and even an elegant chandelier!
Let your deck become an extension of your indoor space, and elevate your outdoor experience beyond the mundane.
Get creative, relax, and enjoy the added comfort and charm of a customized outdoor room on your deck.
Incorporate Pinterest Deck Design Ideas
Make the most of your outdoor deck with creative design ideas that can up its game – from adding built-in seating for late-night gatherings to a fire pit perfect for cozy nights under the stars or even an eye-catching water feature.
Experiment with different decor ideas, be they plants, outdoor art, or even ambiance lights. Sky's the limit!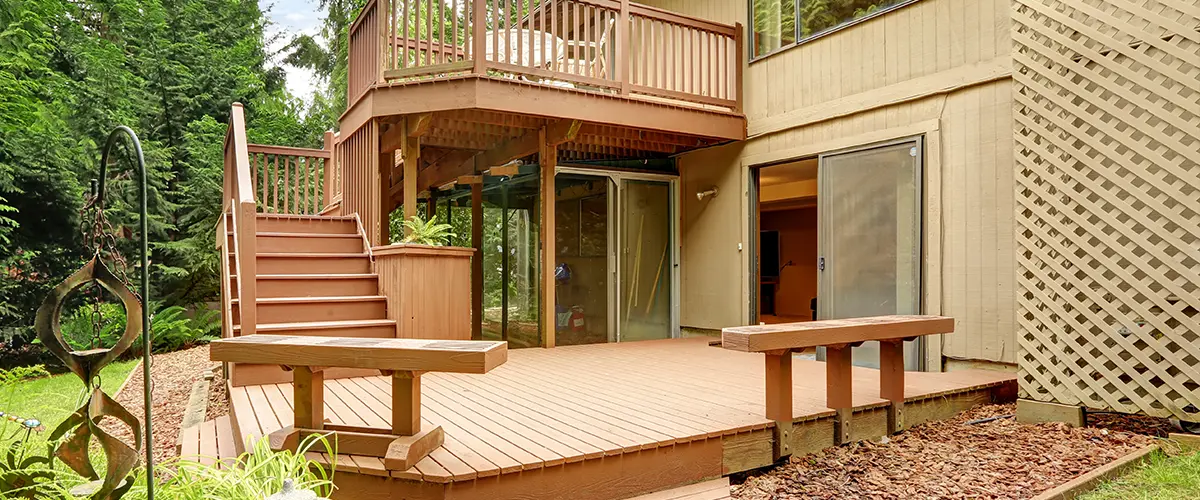 We offer a variety of upgrades you might be interested in:
Why You Should Work With A Professional Deck Builder
Deck renovation is a complex process that should be handled by professional contractors. Here are the steps involved in the deck renovation process.
Are you thinking of renovating your deck? Well, before diving into the exciting design options, it's important to ensure safety and structural integrity.
To help, a professional deck renovation contractor will thoroughly inspect your current deck for concerns such as rot, decay, and damage. They'll make sure your new outdoor oasis is not only beautiful but also safe for you and your loved ones to enjoy.
The contractor is all set to clear out any old broken pieces and replace them with brand new ones.
That's not all – they'll also take care of any pesky loose or corroded joist hangers that might be weakening your deck's structure. Get ready to relax and enjoy your deck like never before!
When you bid farewell to your rickety old deck, you'll have the chance to collaborate with a skilled contractor to construct a fresh one that caters to your unique desires and style.
They'll factor in factors such as your budget, the size of your outdoor space, and how you intend to utilize your new deck.
The contractor will begin building the new platform decks using high-quality materials that meet safety standards.
They will ensure that the new deck is properly anchored to the ground or the house for stability and durability.
The contractor will add new deck features such as railings, stairs, lighting, and seating to enhance the functionality and beauty of the new deck.
After finishing a deck renovation, it's essential to get it checked by a contractor to ensure it meets safety regulations.
Not only will they inspect it, but they'll also provide you with practical maintenance tips to keep it in tip-top shape for years to come. This way, you can enjoy your new outdoor living space without any worries.
Stop waiting and start enjoying the benefits of a safe and functional deck. Set up a consultation with us today, and let's create the outdoor living space of your dreams.
Some Deck Inspiration For You
Catch a glimpse of what your deck could look like:
Homeowners Like You Also Want To Know
Deck remodeling is the process of renovating or updating an existing deck. This can include replacing old boards or railings, adding new features like a hot tub or built-in seating, and updating the design or layout of the deck.
While it is possible to take on a deck remodeling project yourself, it can be a complex and time-consuming process, especially if you don't have experience with home improvement projects. Working with a professional contractor can ensure that the job is done safely and efficiently, and can help you avoid costly mistakes.
The cost of deck remodeling can vary depending on a number of factors, including the size of the deck, the materials used, and the extent of the renovation. It's important to get a quote from a professional contractor to get an accurate idea of the cost.
The timeline for deck remodeling can vary depending on the size and complexity of the project. A simple renovation, such as replacing a few boards or adding new railings, may only take a few days. A more extensive renovation, such as rebuilding the entire deck or adding new features like a hot tub, may take several weeks.
In many cases, deck remodeling requires a permit from your local building department. The specific requirements can vary depending on your location and the extent of the renovation. A professional contractor can help you navigate the permit process and ensure that your project is up to code.
Popular deck features to consider during a remodel include built-in seating, outdoor kitchens, fire pits or fireplaces, hot tubs, and lighting. These features can help transform your outdoor space into a functional and inviting area for relaxing and entertaining.
Not necessarily. If your deck is showing signs of wear and tear, such as cracked or rotted boards, it may be possible to replace just the damaged areas.
However, if your deck is very old or has extensive damage, it may be more cost-effective to replace the entire deck. A professional contractor can help you assess the condition of your deck and recommend the best course of action.
Joist hangers are metal brackets that attach the deck joists to the support beams. They are an important component of deck construction, as they help distribute the weight of the deck evenly and prevent the joists from pulling away from the beams.
When remodeling a deck, it's important to inspect the joist hangers and replace any that are damaged or corroded.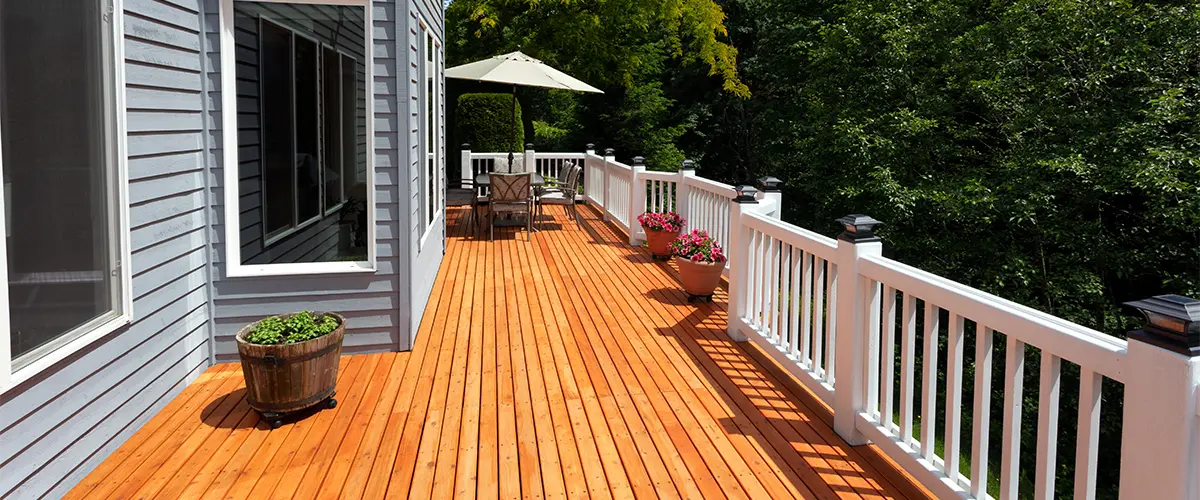 Get A New, Quality Deck Building In Bothell Today!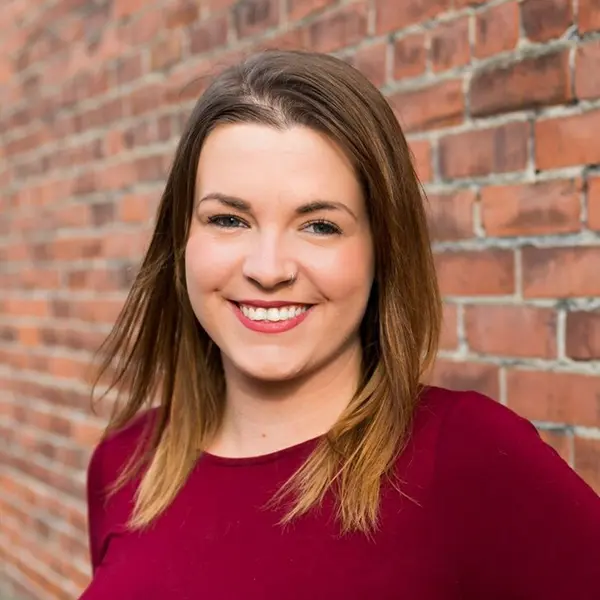 Imagine lounging on a beautiful deck, complete with all the features you ever wanted. Maybe a hot tub or an outdoor room to enjoy the fresh air. Don't let the thought remain a dream, let Burgess Construction turn it into reality.
Request your free quote today by clicking the button below. Feel free to call us at (425) 791-5281 and we'll have a chat about all the things your deck could be!