Bring your loved ones together on a new, safe, and beautiful-looking deck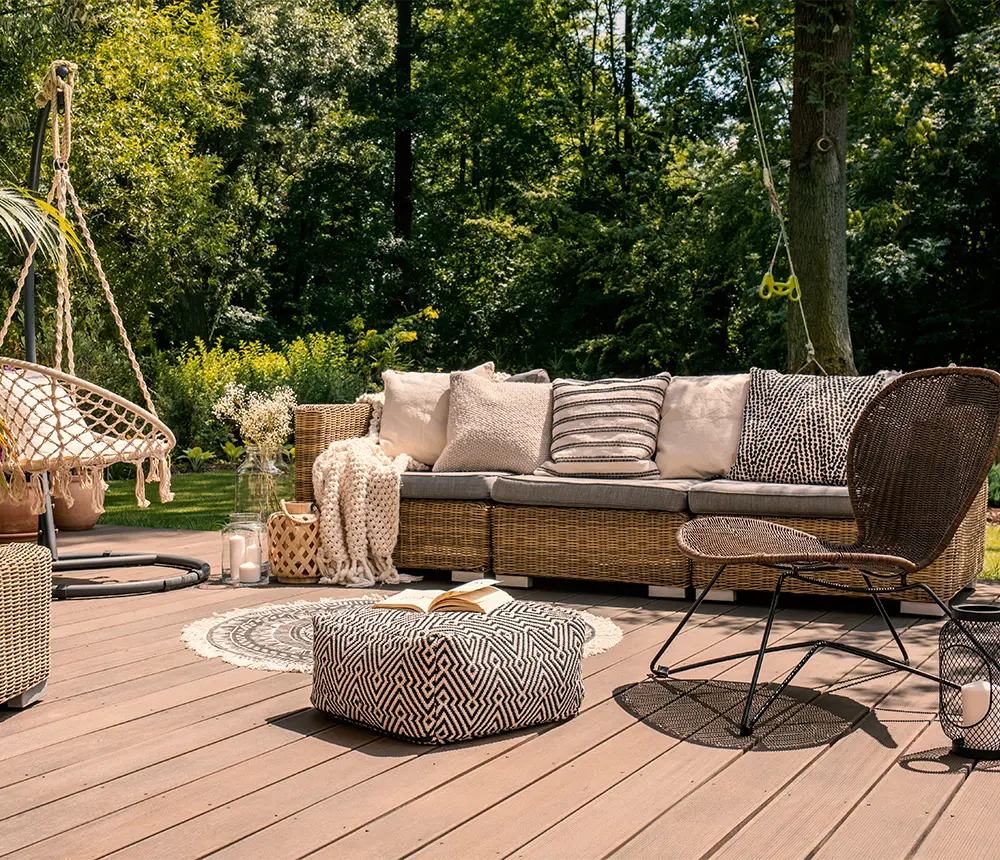 Scroll down to discover deck installation options, process, and pricing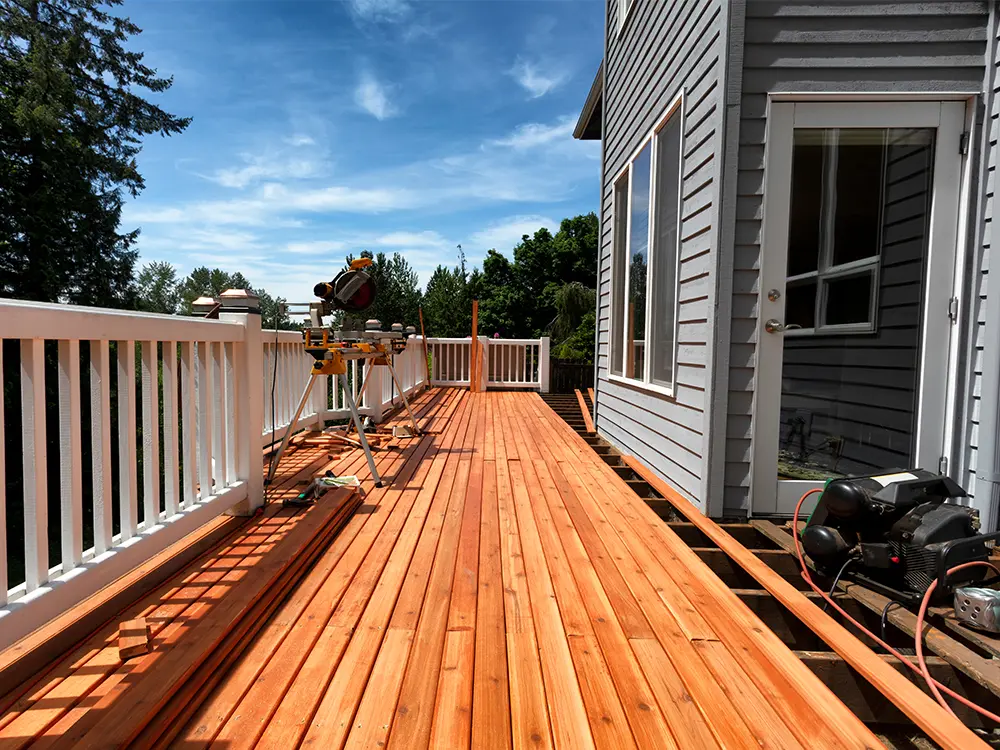 Unwind Without Needing A Vacation On A Deck That Promotes Wellness - Right In Your Backyard
Decks give you the possibility to spend more time in the great outdoors, allowing you to connect with your loved ones.  A deck is also a great space to host family gatherings, barbecues, or kick back with your friends watching the game.
Whether you want to enjoy the beauty of a cedar deck or the low-maintenance of composite decking, Burgess Construction can install you the perfect outdoor space.
Your investment is secured with an unbeatable 5-year workmanship warranty and craftsmanship that'll last a lifetime.
You've got several options for your deck installation project:
This Is How We've Transformed Hundreds Of Decks
Before
After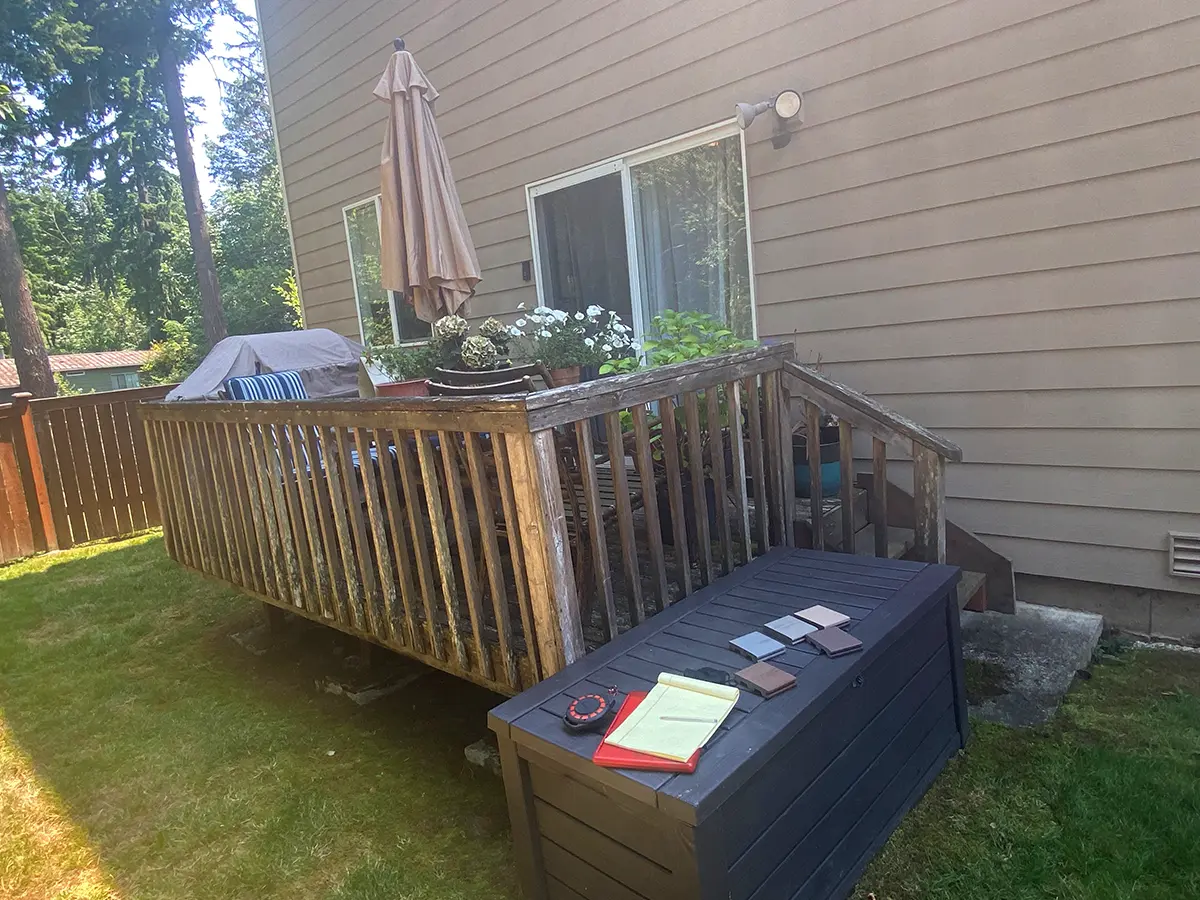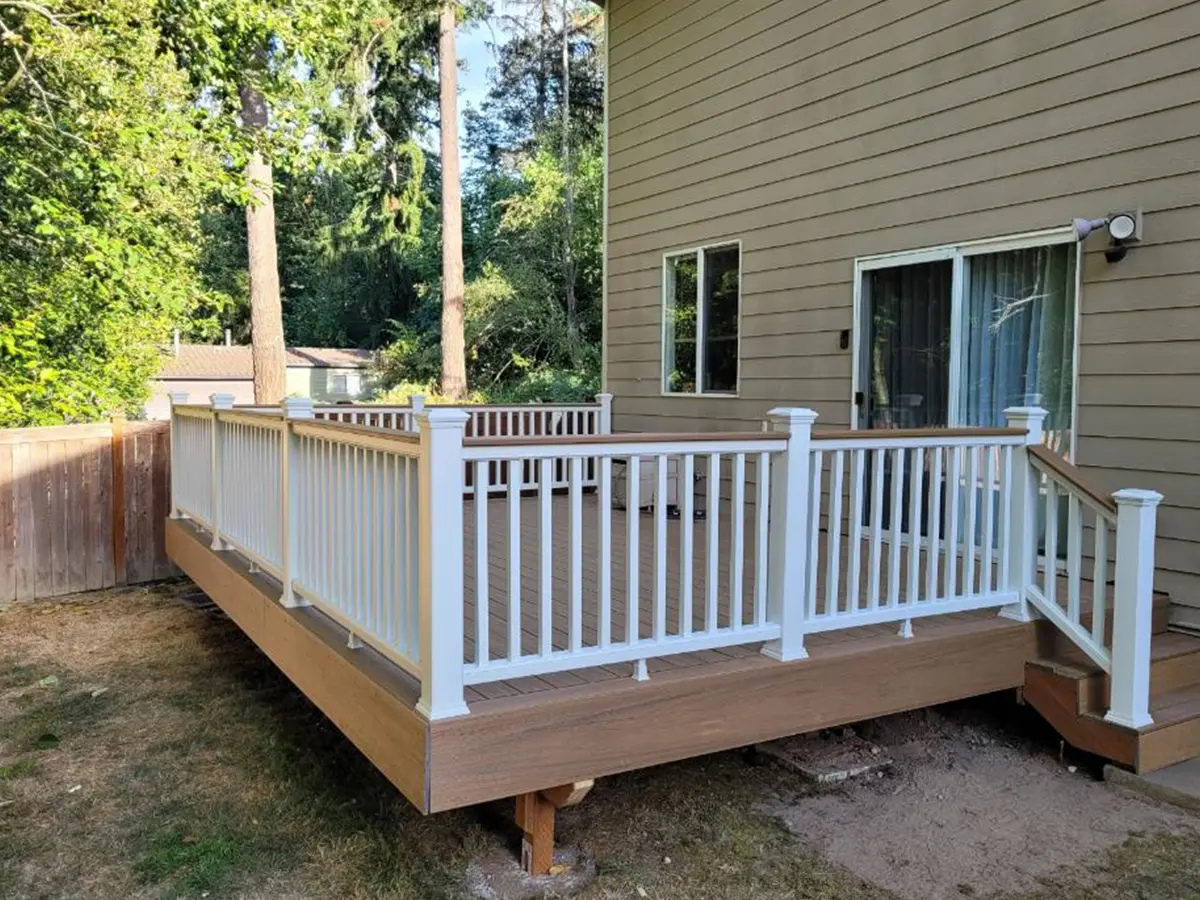 Before
After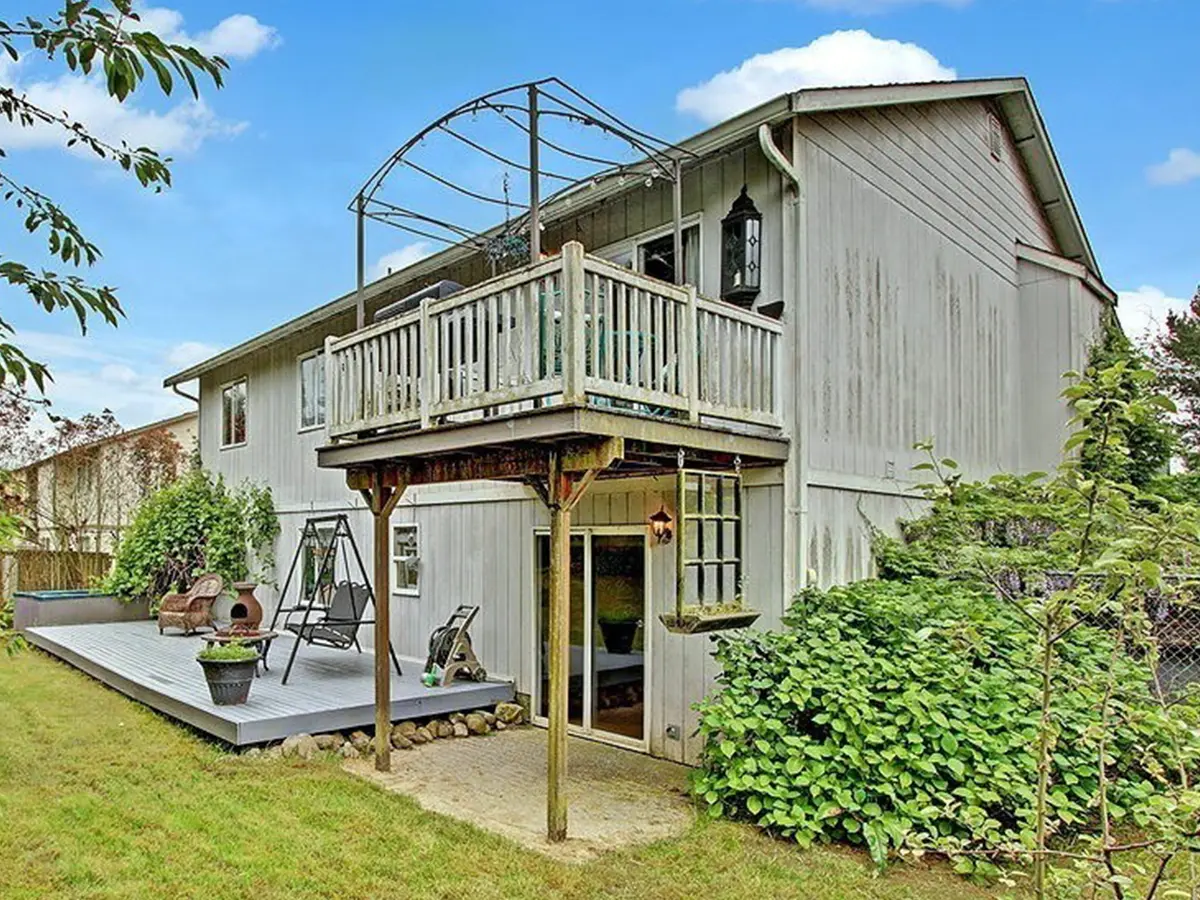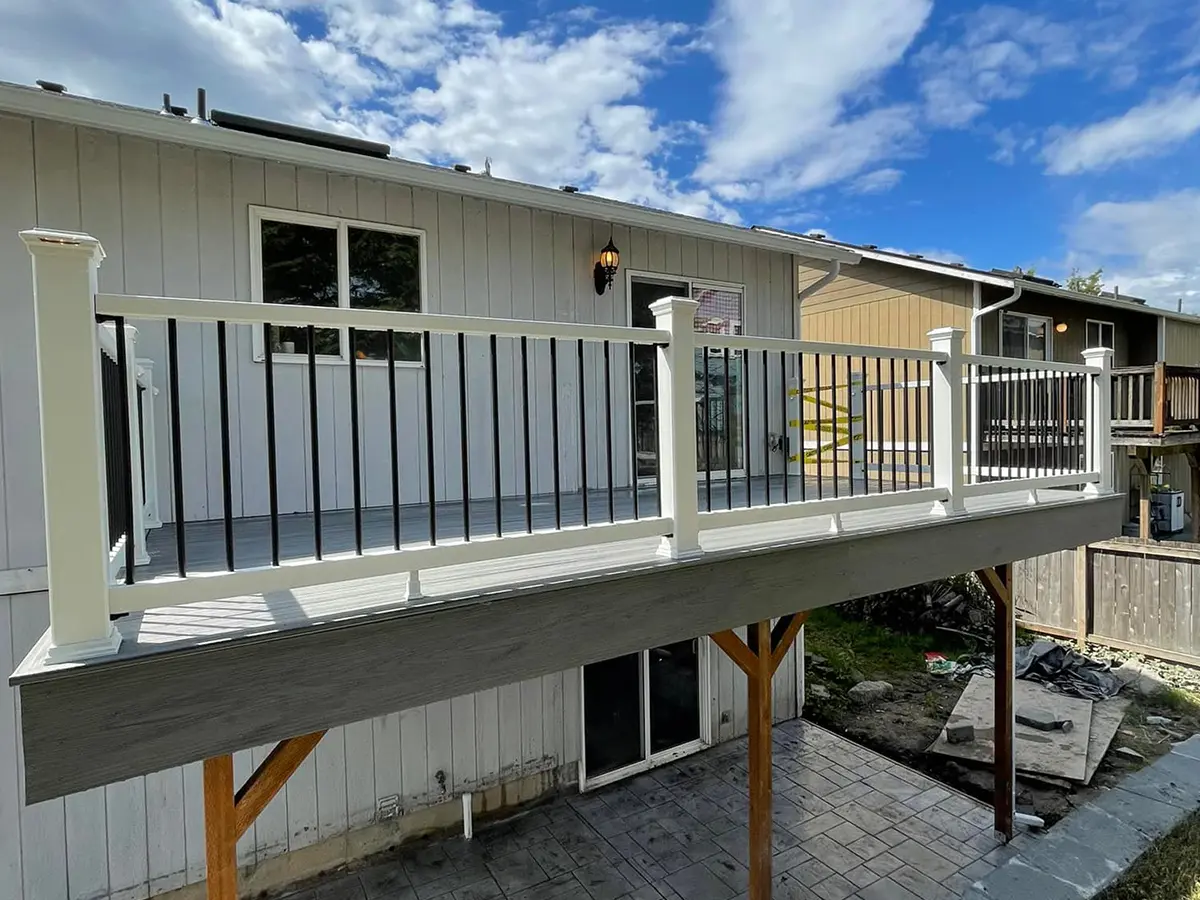 Before
After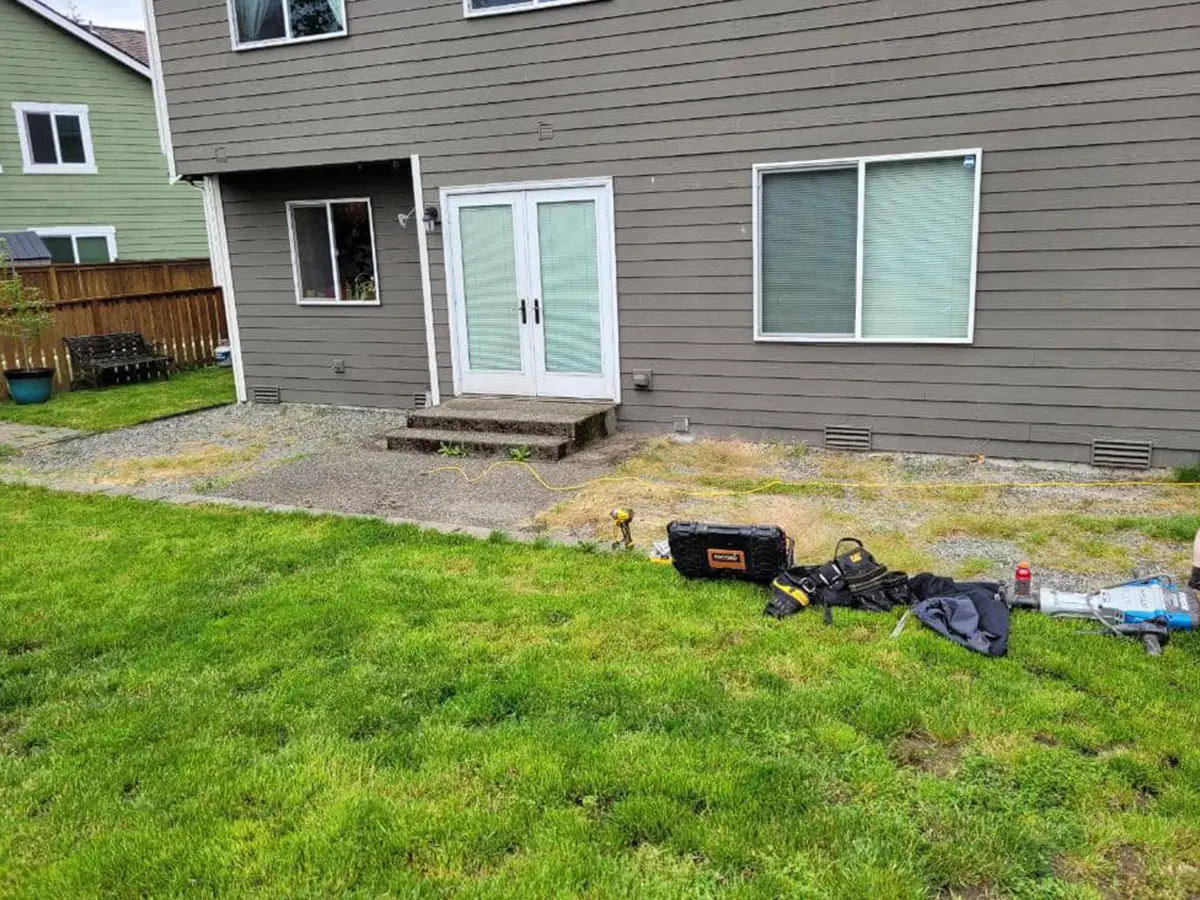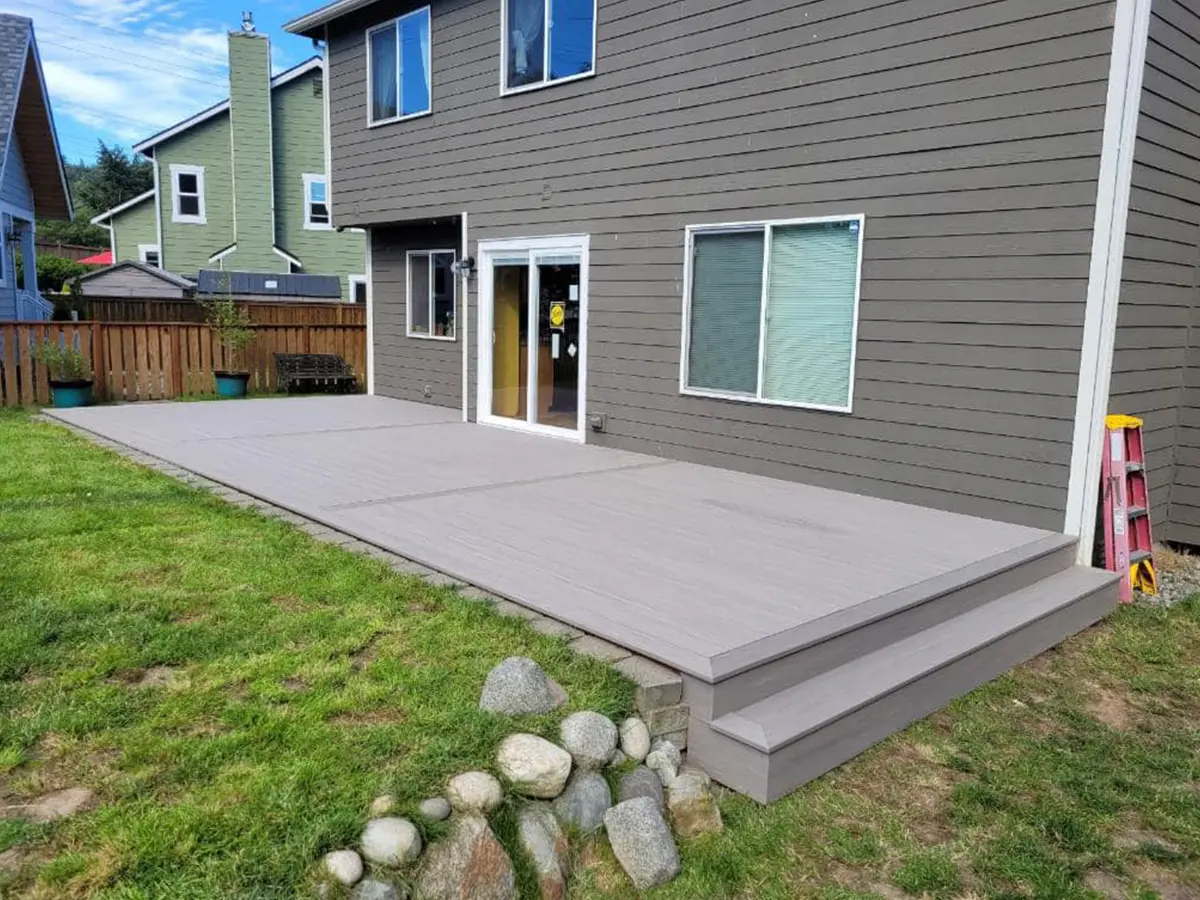 Before
After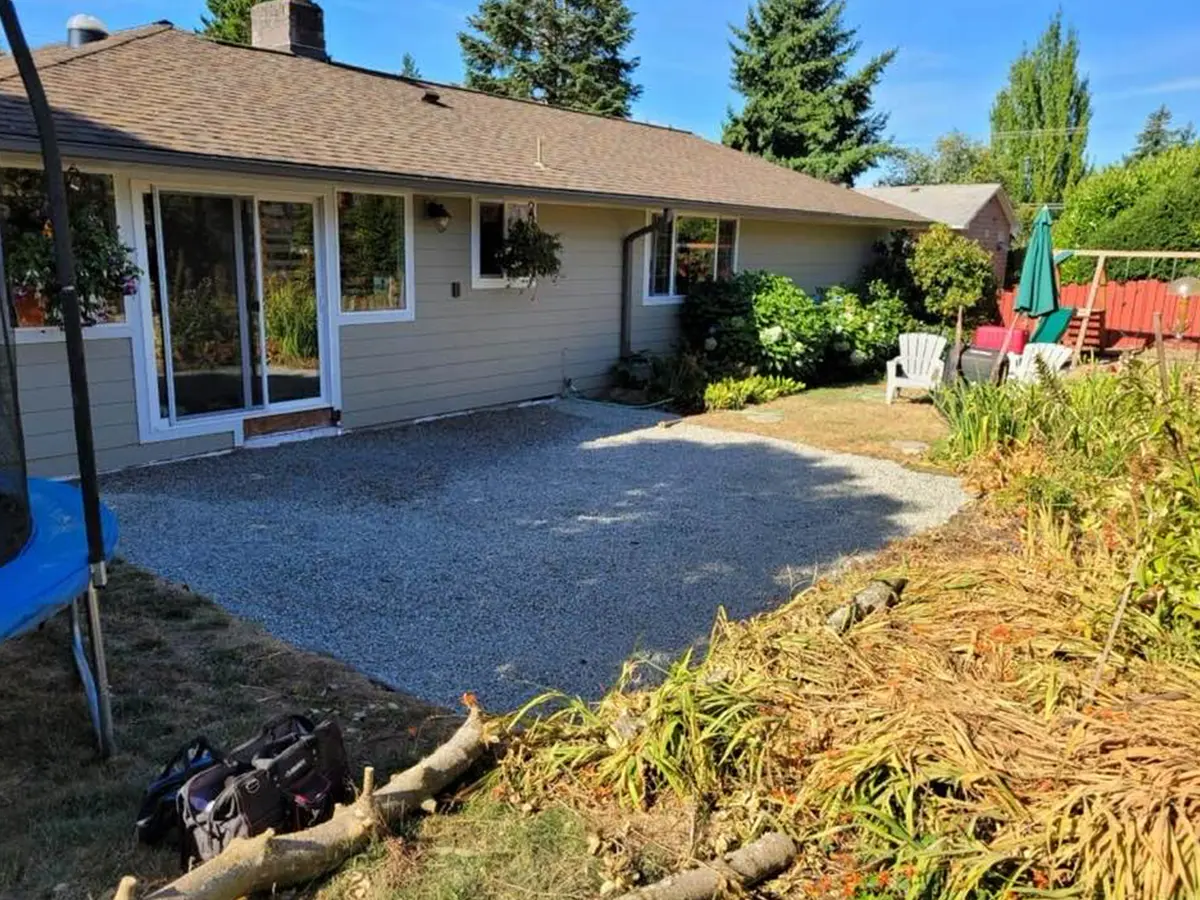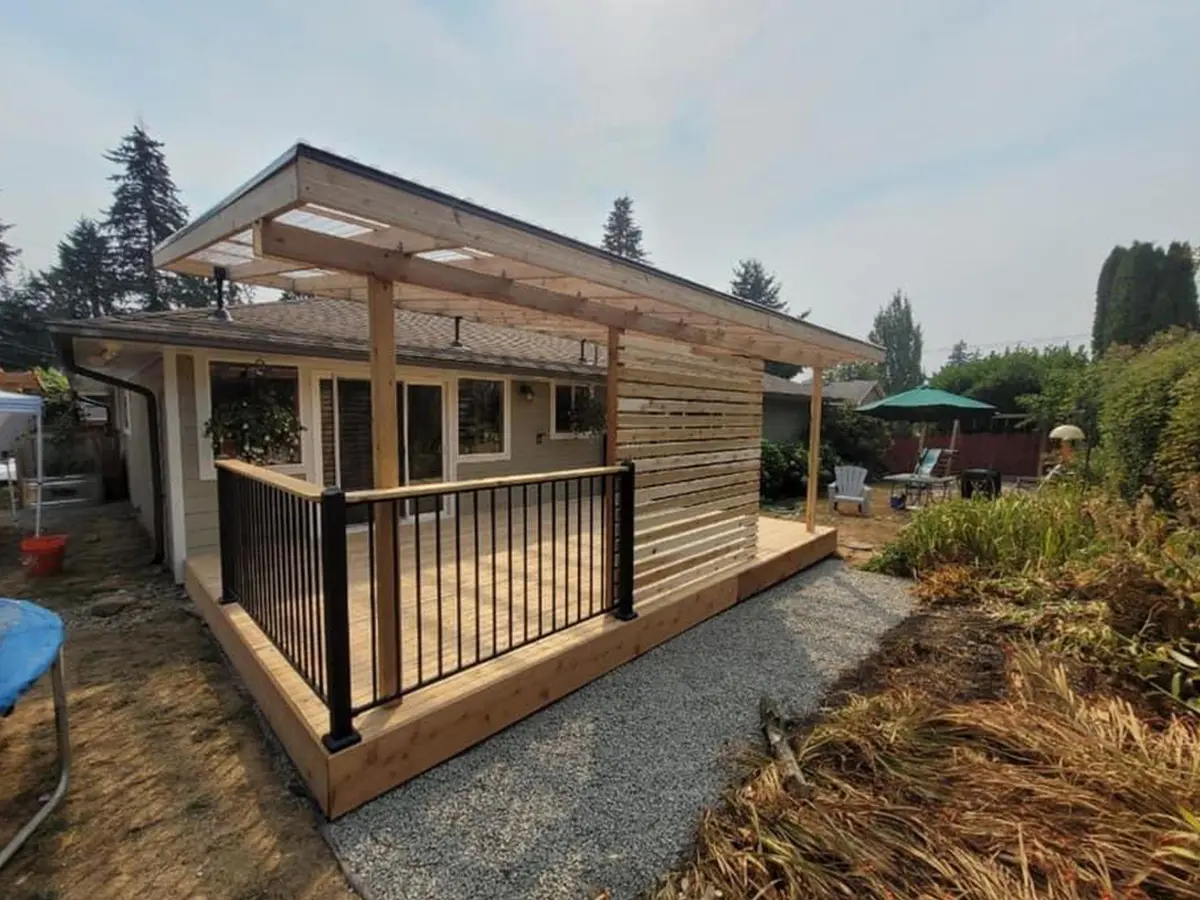 Your Deck Installation Questions - Answered
The Pacific Northwest gets a lot of rain and humidity, so wood decking materials might not be the best. Sure, with regular staining and sealing, a cedar or a hardwood deck (ipe, mahogany, tigerwood, teak, etc.) will have a pretty good lifespan, but there's an even better option.
PVC and composite decking are perfect in WA State because they're highly resistant to water damage and humidity. This decking material doesn't rot or develop mold and mildew, making your new deck virtually immune to the elements.
Deck installation cost in Snohomish, WA is influenced by its elevation, materials, square footage, the condition of the soil, extra features, and how accessible is your property.
Generally, a 12'x12' ground-level cedar deck with a standard design could be close to $14,000. A second story 20'x12' composite deck starts around $25,000. 
Regardless of your budget, you'll get a cost-effective solution to install your new deck the right way.
Yes! Just tell us what you're looking for and we can build it for you. We'll advise you on what works and what doesn't, all while maintaining your vision, needs, and preferences in mind. You'll get a sleek and unique deck design, and as soon as you're ready, we get to work! 
If your new deck is on the ground level and not attached to your house, we can build it without a permit. Most decks, however, require a building permit, and we'll get it for you. You just sit back, relax, and watch your outdoor space come to life!
We aim to get your new deck installed in less than a week. If your project is larger than usual (it has over 500 square footage, two sets of stairs, drainage system, and other custom features), the project will take around two weeks. As soon as we discover the actual scope of work, you'll get an exact timeline, and we'll stick to it no matter what.
Yes! As long as the existing decking frame is in a good condition, we can install the new decking boards on top of it. However, if there are signs of mold, rot, and decay, we strongly advise you to replace the existing deck frame to avoid some ugly accidents.
For example, if you want to install composite decking, you have to be mindful that this material is heavier than cedar or pressure-treated wood, so you'll want the frame heavily reinforced.
Deck Installation Cost Case Studies In Snohomish, North Creek, Bothell, And More Of WA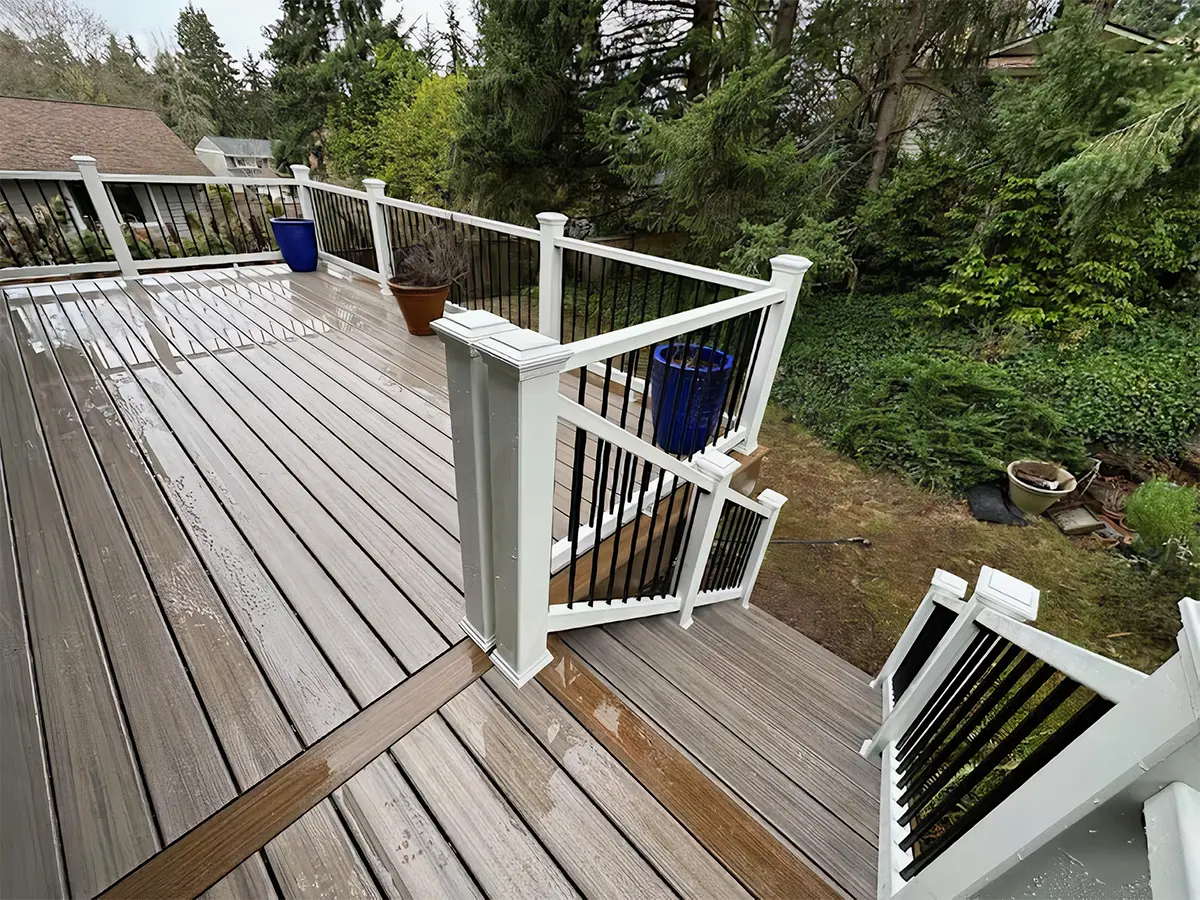 Composite Decking Installation
This 12'x12′ deck installation project included:
The project was quoted at $25,300, where the most expensive item was the composite decking boards, at $15,500.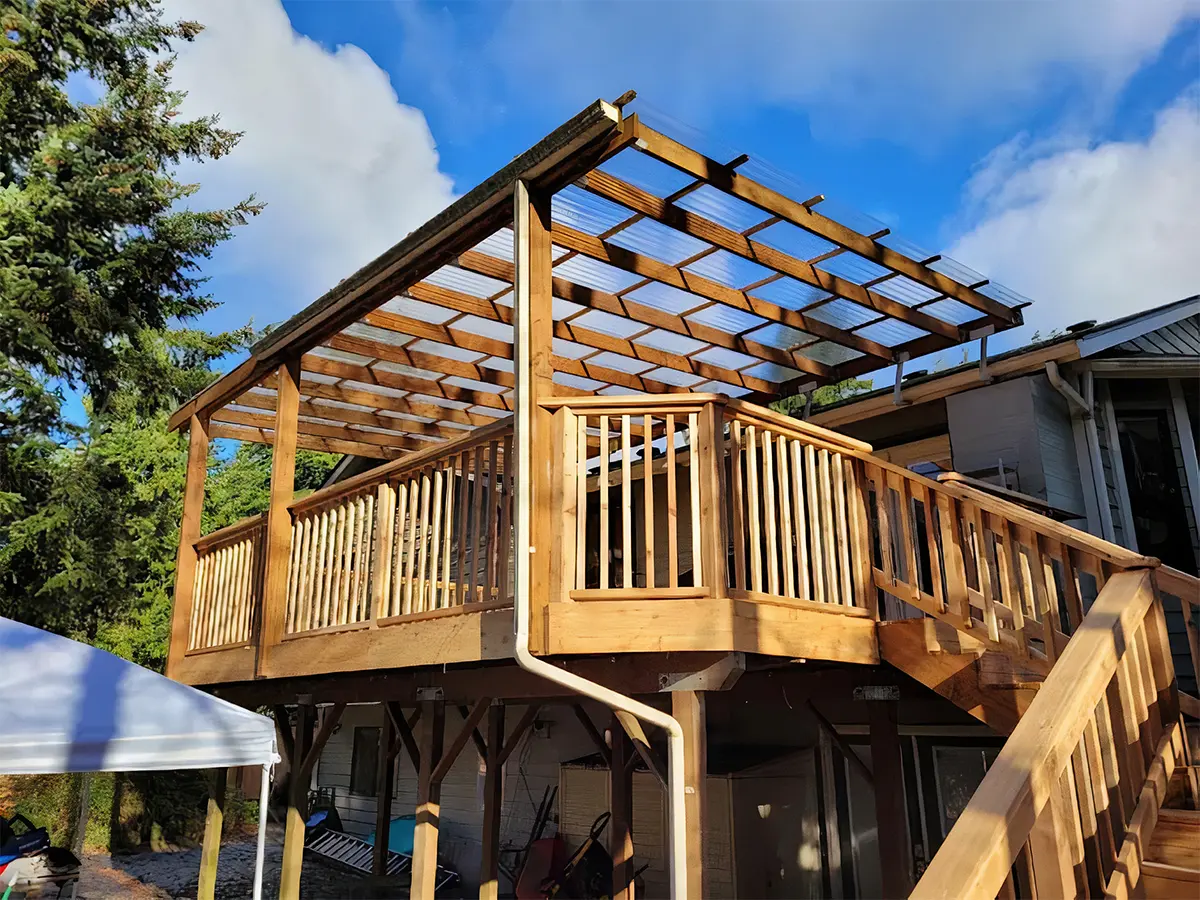 Cedar covered Deck Installation
This 16'x15' cedar deck installation included:
The project was quoted at $32,500, where the most expensive item was the custom roof and railing at $14,400.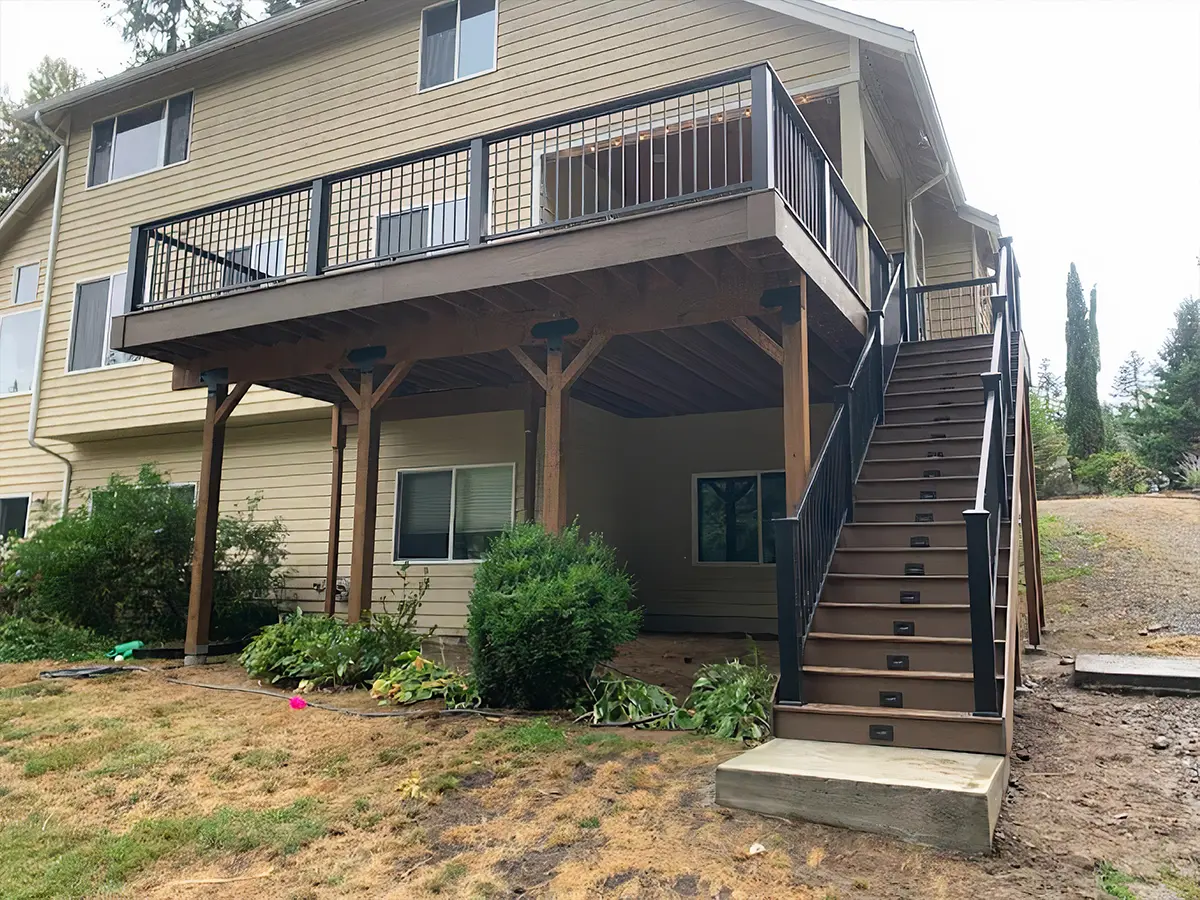 Tri Level Cedar Deck in Kirkland, WA
This deck project included:
The project was quoted at $33,000, where the most expensive item was the composite decking, at $14,700.
Use Your Deck Sooner With A Fast And Simple Installation Process
We never sacrifice quality just to finish your deck and call it a day. We stay true to the timeline you'll get and we'll make sure your new deck is flawless and completely safe.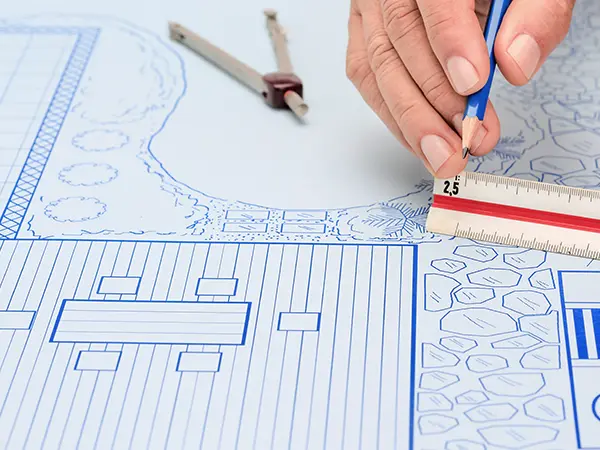 Tell us what your ideal deck would look like, and we'll design it to perfection.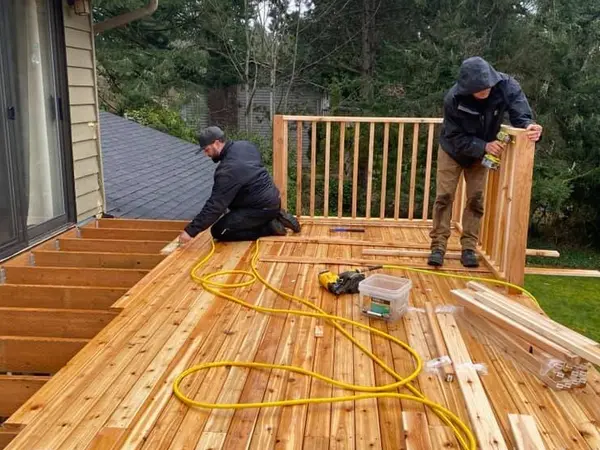 A reliable team of seasoned deck installers will start building your new deck.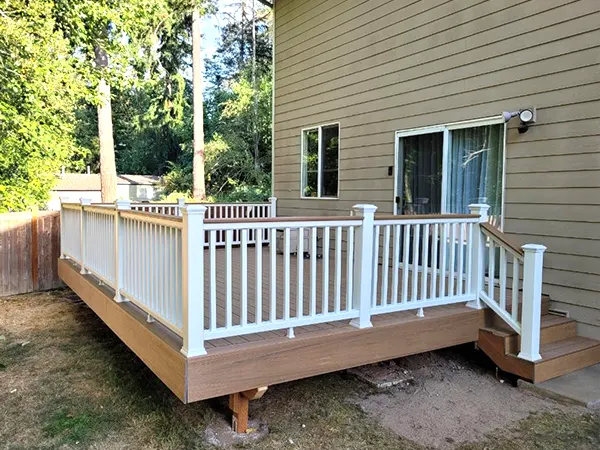 Schedule your next barbecue and enjoy a warranty that secures your investment.
What Our Customers Are Saying
We hired Burgess again for our deck rebuild. The crew did an amazing job, again!
They showed up on time and completed the tear down and complete rebuild of our deck in 4 days.
It looks beautiful and we can't wait to enjoy it this summer. 5/5 would recommend for any fence and/or deck projects.
We discovered Burgess Construction on FB after reading their reviews. Blaine and his crew did an amazing job on our deck. The workmanship is stellar and first rate.
I felt the price was vary fair and the workmanship is outstanding. I just love showing off our deck and we love spending time on it.
The railing is so sturdy and well put together, it really finishes the deck.
We highly recommend and will use Burgess Construction for future projects.
Blaine and his crew replaced my deck and fence this week and they did a fantastic job!
They were on time, in budget, and super communicative.
I will use Burgess for all my deck & fence needs in the future, and recommend to any who ask.
I wish I had this experience with every contractor I worked with thank you for everything, Blaine!
A New Space For Your Family Is Within Your Reach
Let's make your deck your family's favorite place.
Some Of Your Benefits Of Working With Us Include:
We don't just claim to communicate; we make it a priority. We have three account managers on staff simply to ensure that each of our clients receives the most transparent service possible.
All of our decks are built with both aesthetic and longevity in mind. We put care and precision into every single board and every single screw to ensure you'll enjoy your deck for generations.
Our decks are made from high-quality materials and backed by a warranty, so you'll know your investment is protected. We also offer 5-year workmanship warranty for complete peace of mind.
Give Your Family The Perfect Space To Build Memories In
Enjoy more outdoor time with your loved ones on a new deck!