The Best Deck Building In Maltby, WA
Make sure your existing deck is ready to entertain your guests this season and get a quality deck repair!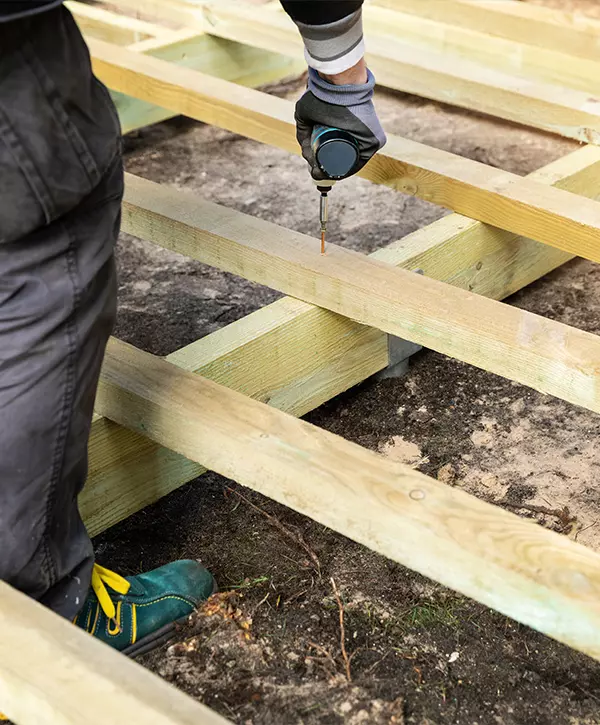 Deck repair projects are often overlooked by homeowners who mistakenly believe their decks are completely safe. However, the reality can be quite different.
At Burgess Construction, we have encountered decks that were on the verge of collapsing at any given moment. We have also transformed outdoor spaces that were detracting from the overall mood and aesthetics of our client's backyards.
With over 25 years of combined industry experience, we are the perfect choice for your deck repair needs in Eastmonet, WA.
A Deck Repair Service That Takes Your Project A Step Further
Our dedication to you, your home, and your investment surpasses industry standards. We understand your desire for the utmost quality in your deck, and we are committed to delivering just that. With our deck repair service, we elevate your outdoor space to a new level of safety and beauty. Here's what you can expect when you choose us…
Check Out Our Portfolio And Get Some Inspiration!
Our expertise has allowed us to transform these decks into spectacular outdoor spaces that not only meet our clients' desires but also ensure the safety of their guests. Reimagine your deck just like the ones below.
Before
After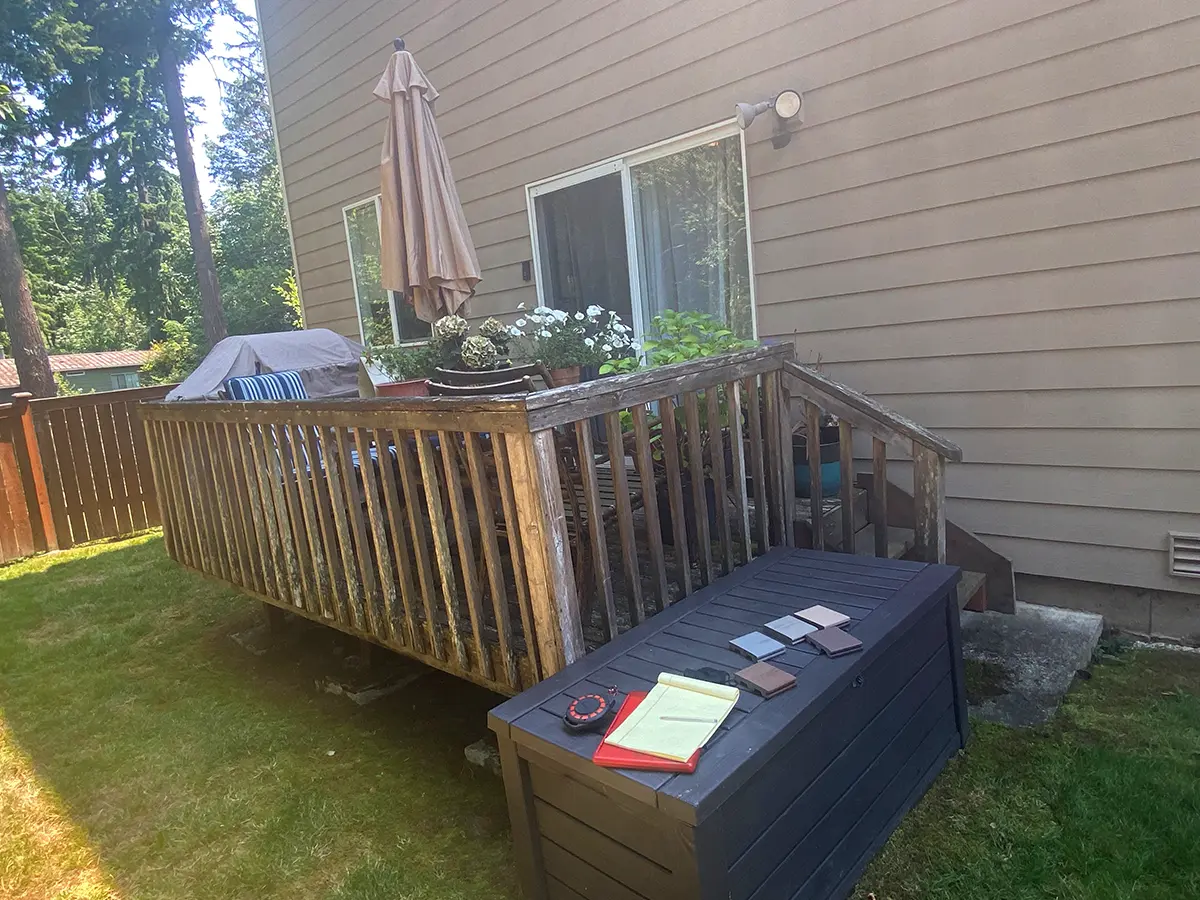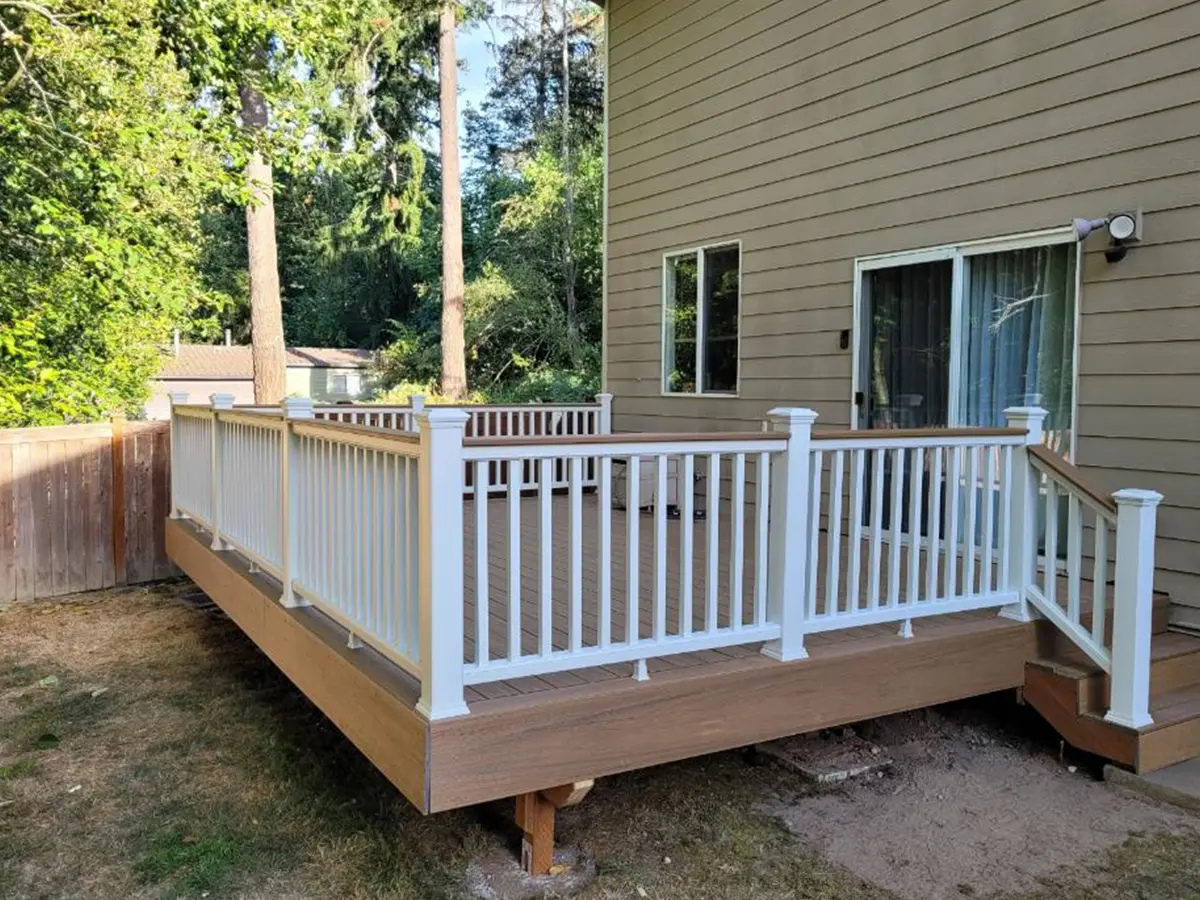 Before
After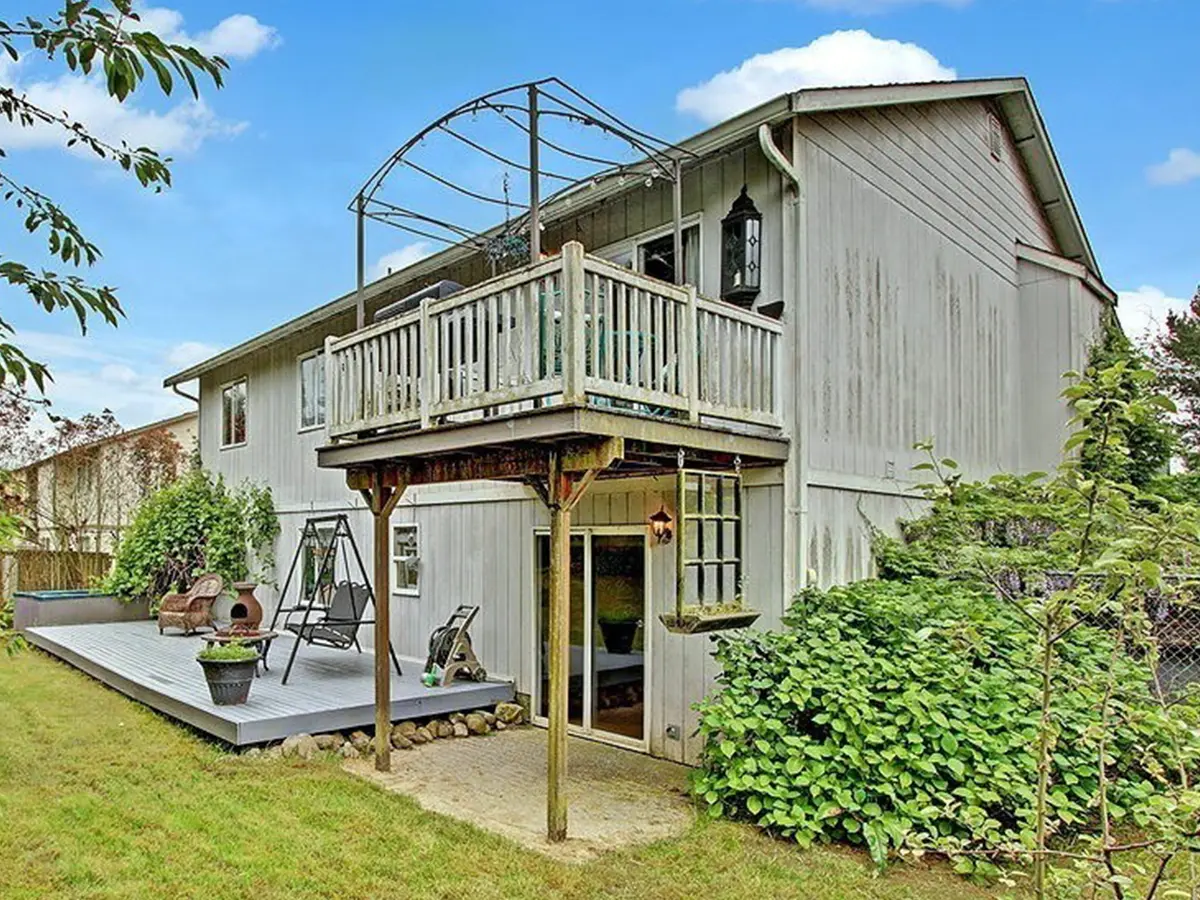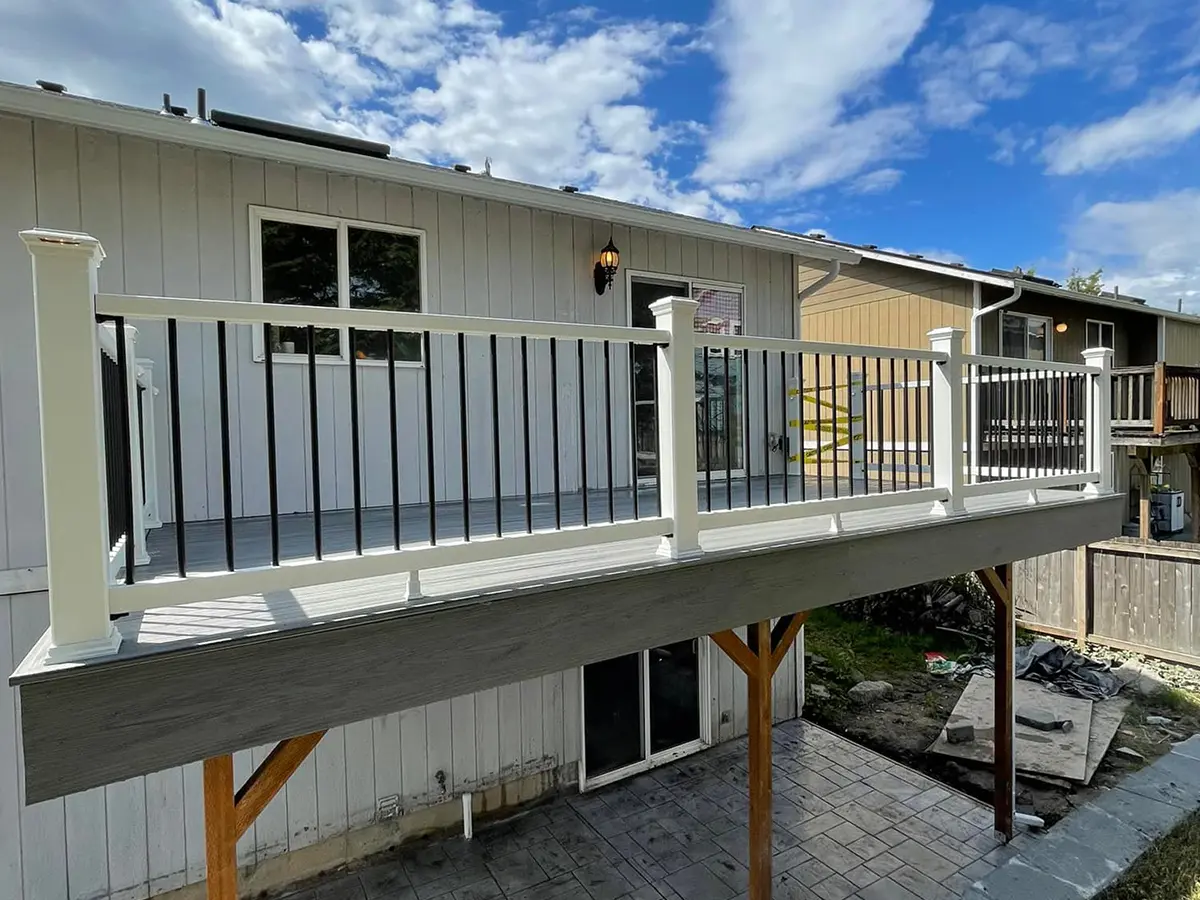 Before
After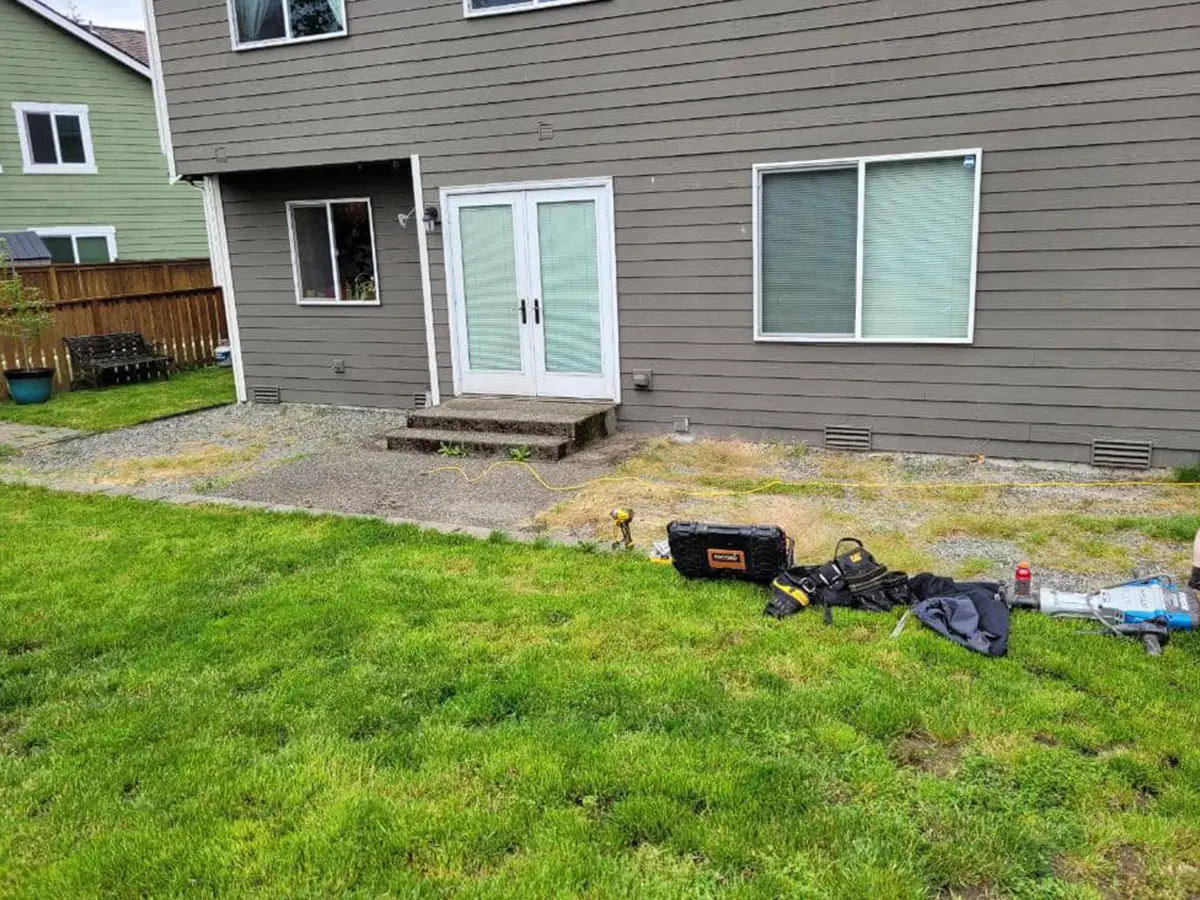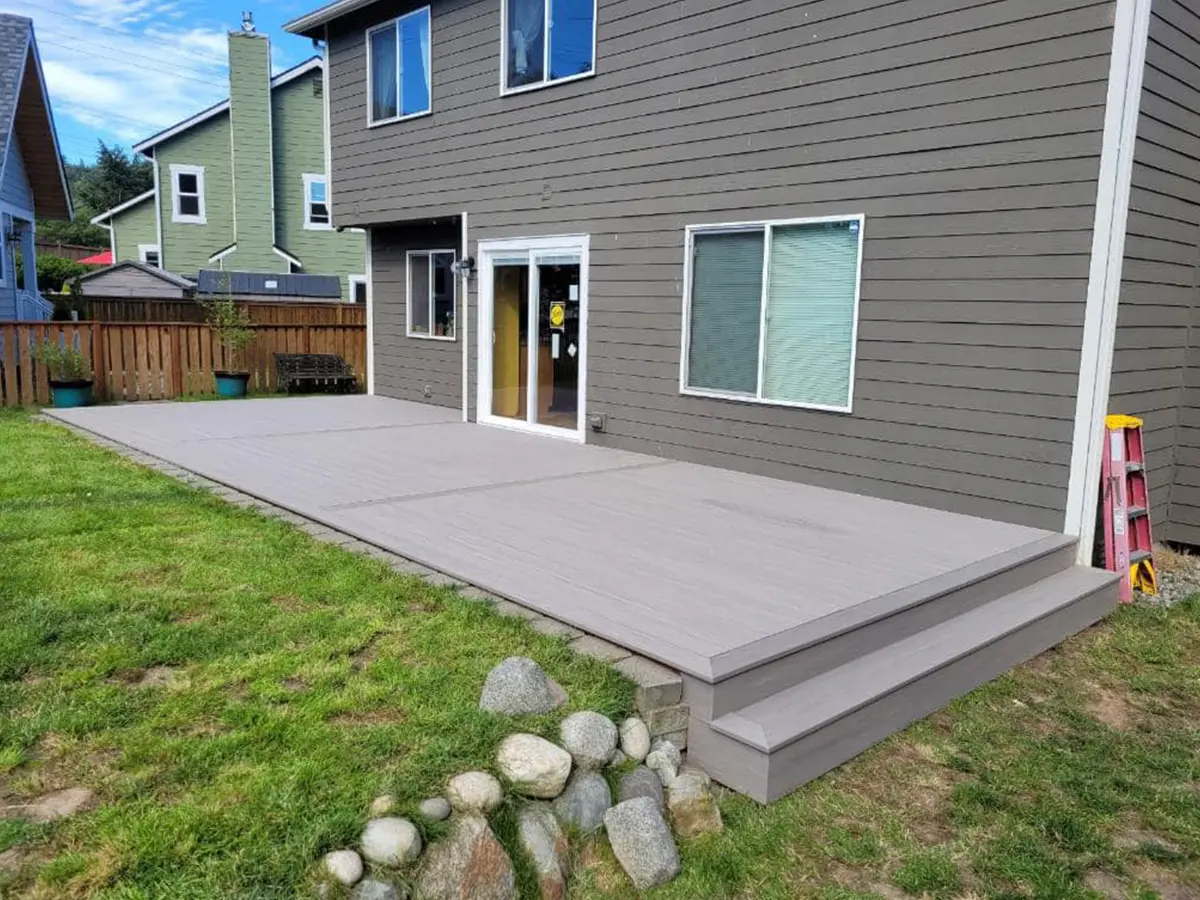 Before
After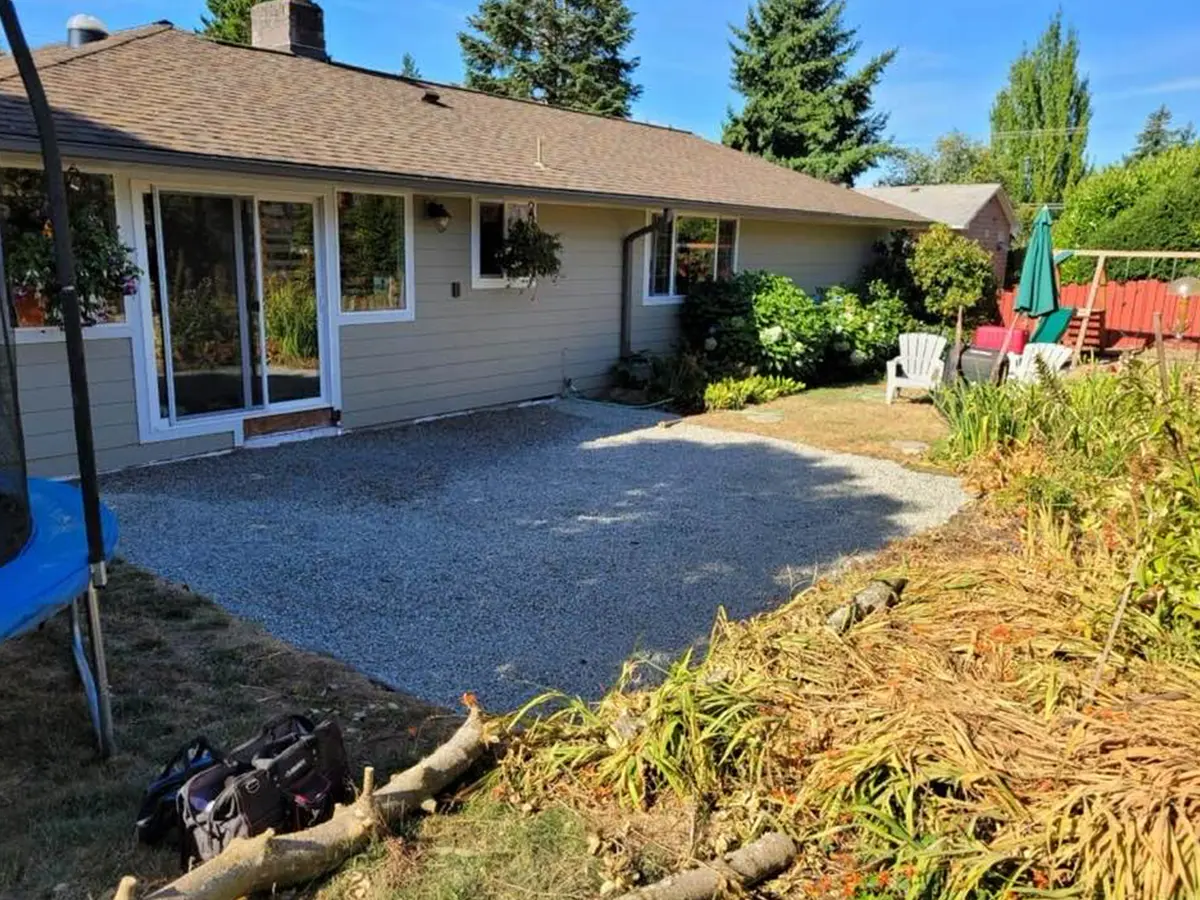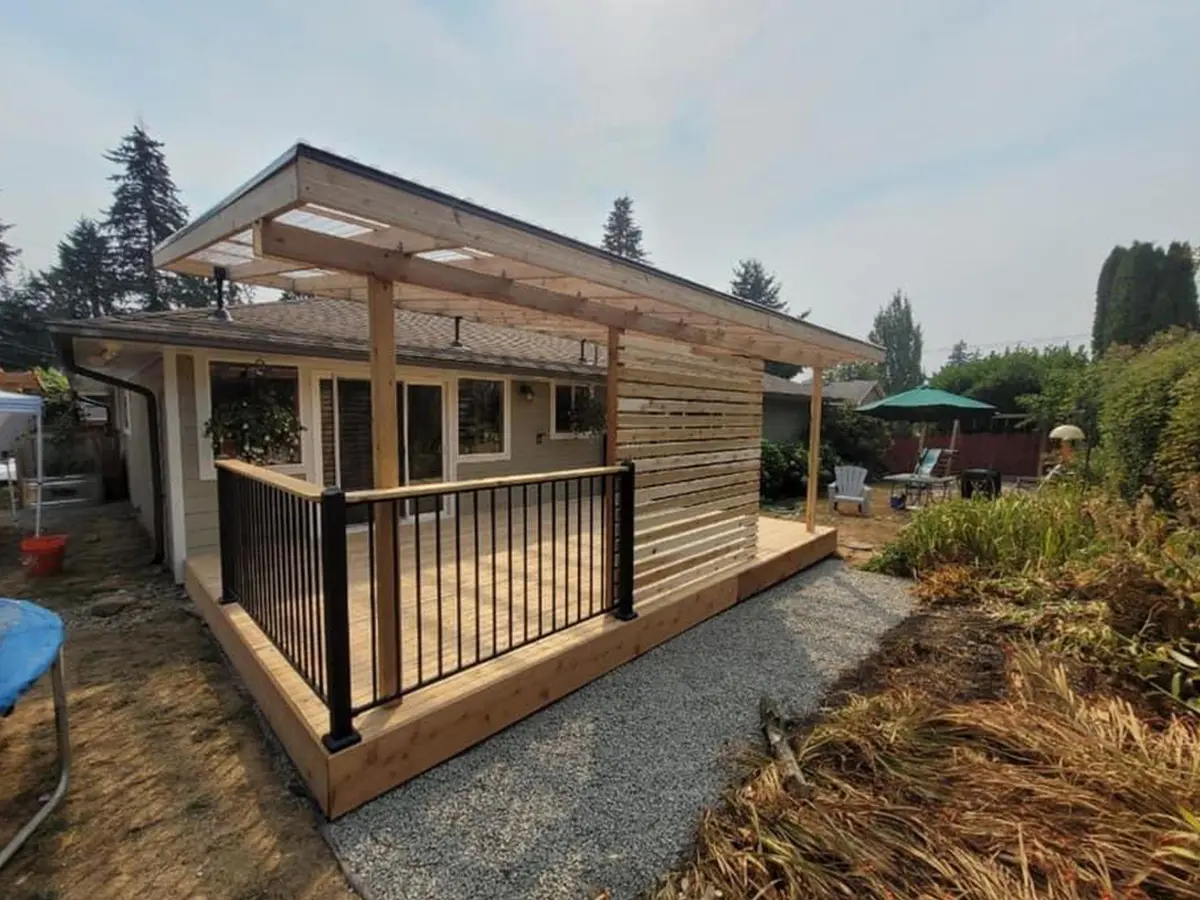 years of combined industry experience
years of manufacturing warranty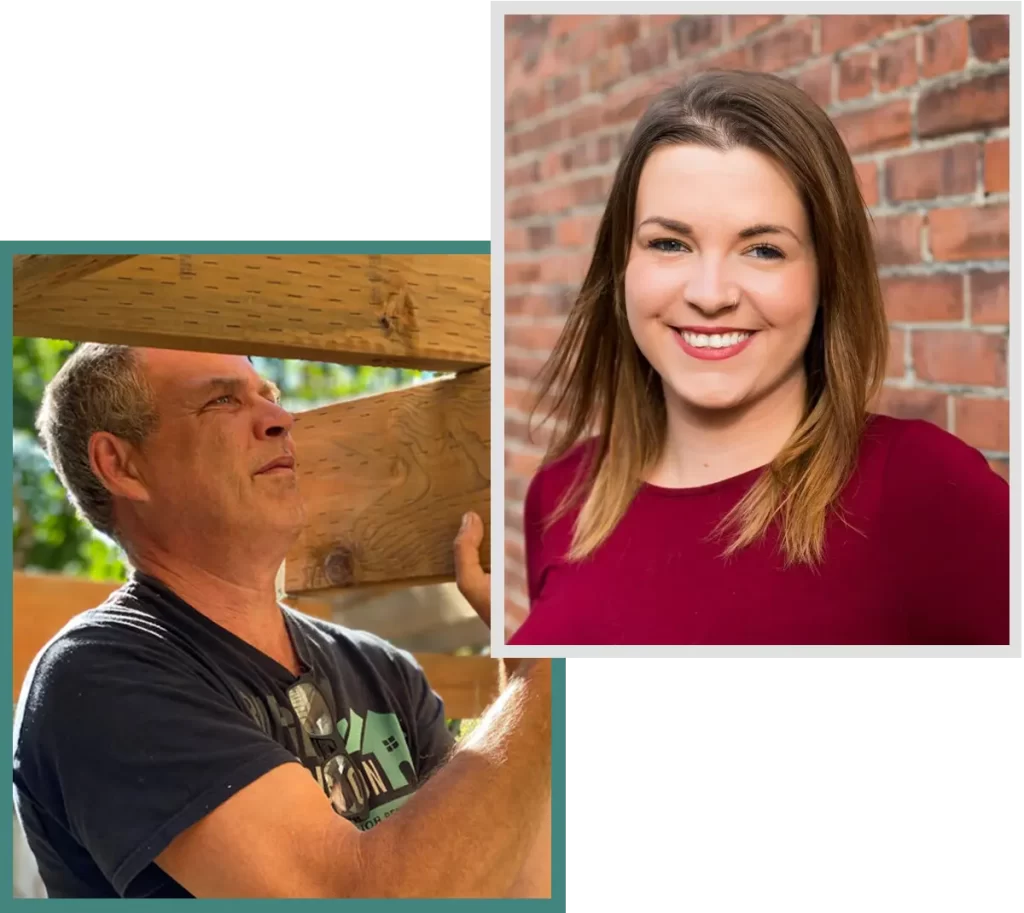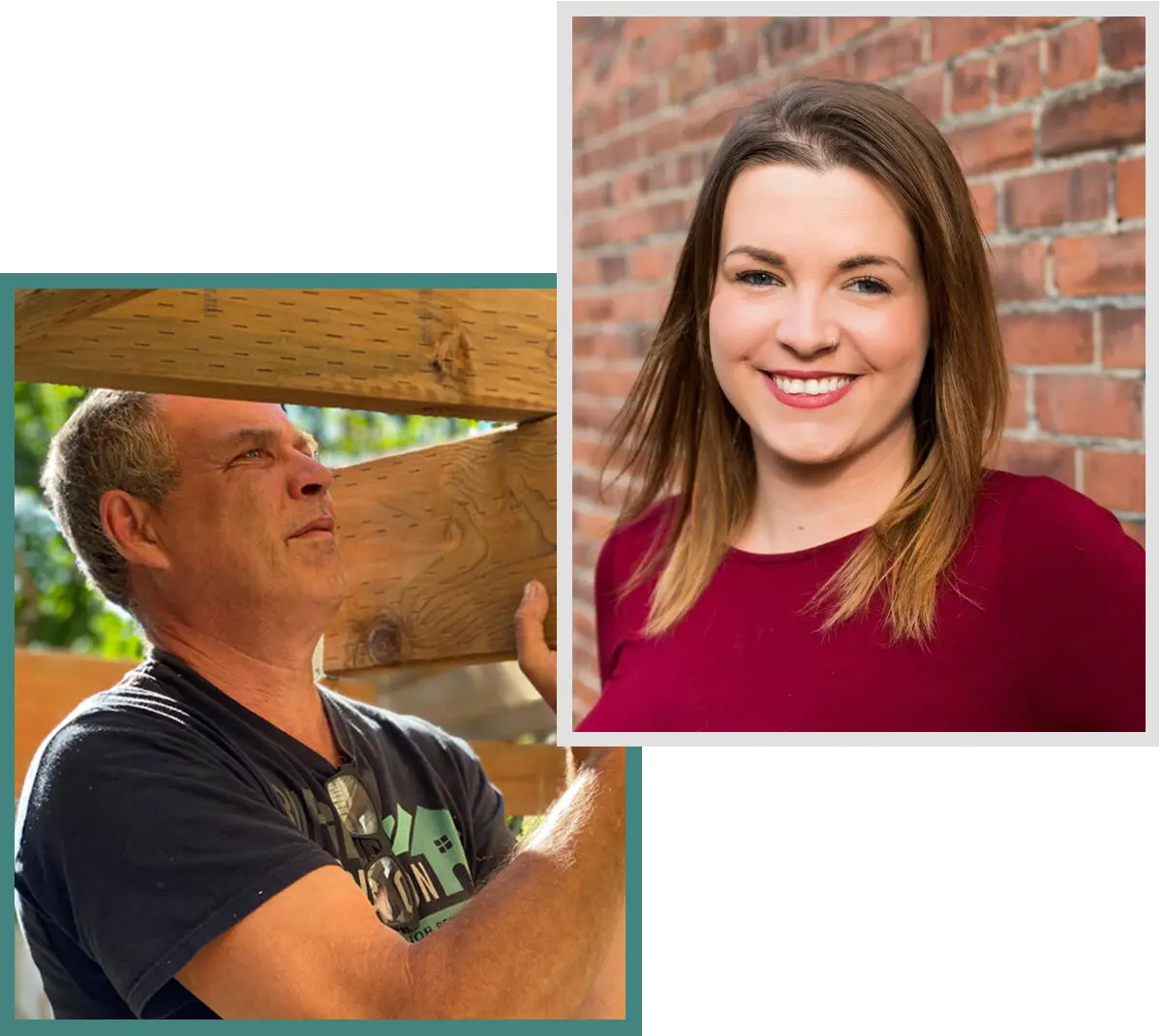 If you're uncertain about whether your deck needs repair, feel free to ask us anything you'd like to know. We're here to assist you and provide all the information you need about your existing deck.
You can reach us by calling (425) 791-5281 or sending us a quick message, and we'll get back to you within one business day.
Your Neighbors Loved Working With Professionals
Here is what our past clients keep saying about their experience working with us!
Burgess Construction is an incredible team from Stephanie's amazing communication, design process, and updates along the way, to the crew that built two decks in just over a week!
Thank you so much for helping see our vision become a reality!
Love the quality of craftsmanship with our brand new deck Blaine and his crew just built for us. 
They were on time and hardworking even with such rainy weather. Highly recommend!! Also, really loved working with Stephanie. 
Super responsive and professional. Looking forward to our next project to be completed for our fence.
Average Deck Repair Cost In Maltby, WA
The cost of deck repair varies based on the extent of the work required and the specific issues affecting your deck. In Maltby, WA, a typical deck repair project typically falls within the range of $1,500 to $5,000. This estimate includes the replacement of decking materials as well as any necessary repairs or replacements to the underlying framework.railing, or stairs, the price can go up to $8,500 or even more.
What influences deck repair costs:
Before
After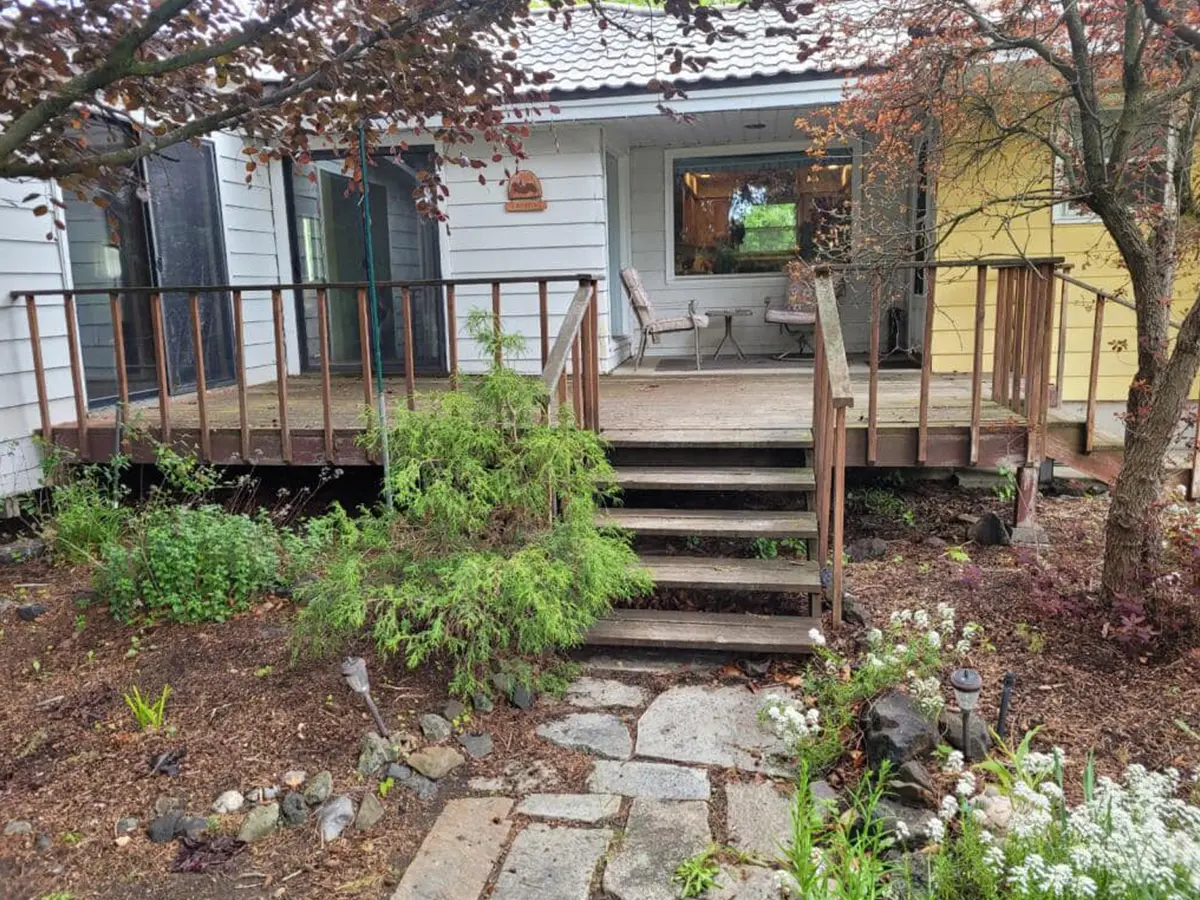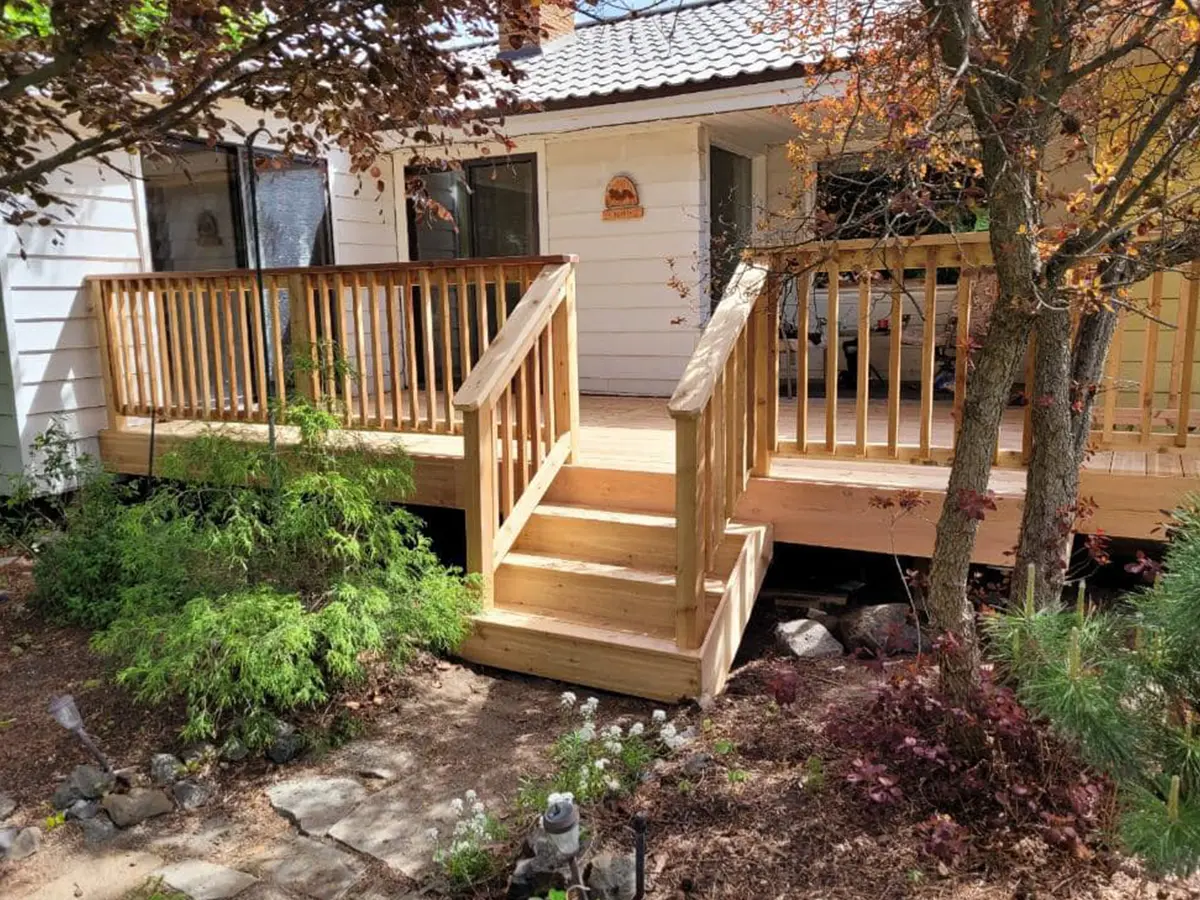 Cedar Deck Building In Spokane, WA
This 20'x12' cedar deck included:
The project was quoted at $21,200, where the most expensive item was the custom cedar railing, at $4,400.
| Type of Damage | Average Repair Cost |
| --- | --- |
| Broken or damaged board | $10 - $50 per square foot |
| Broken or damaged railing | $30 - $150 per linear foot |
| Pest or termite damage | $500 - $10,000 |
| Mold, mildew, or wood rot damage | $350 - $1,000 |
| Loose or missing screws | $100 - $200 |
| Resurfacing | $1,500 - $5,000 |
| Loose or detached stairs | $100 - $300 |
Experience the satisfaction of collaborating with a top-tier contractor and indulge in the array of benefits that accompany our services. Take advantage of our seamless deck repair process, supported by a prompt and dependable team, and be assured of a product that instills you with 100% confidence!
We're Taking Care Of Everything For You!
For every deck repair project we've encountered, homeowners have expressed concern over two primary factors: the cost of the project and the anticipated timeframe for completion.
If you're wondering whether deck repair is the right solution for your outdoor space, the best way to find out is by scheduling a thorough consultation. Whether your deck simply needs a quick refresh or requires more extensive repairs, we're here to make it happen at a fair and transparent price.
We deeply value your time, as well as ours, and strive to make every minute count on the job site. Our utmost priority is to complete your project within the agreed timeline, ensuring that you can soon relish in the pleasures of your new deck, while we move forward to assist the next homeowner.
Deck Repair Has Never Been Easier In Maltby, WA
Our comprehensive deck repair process encompasses everything, ensuring that you can fully revel in the excitement of this upgrade without a single worry.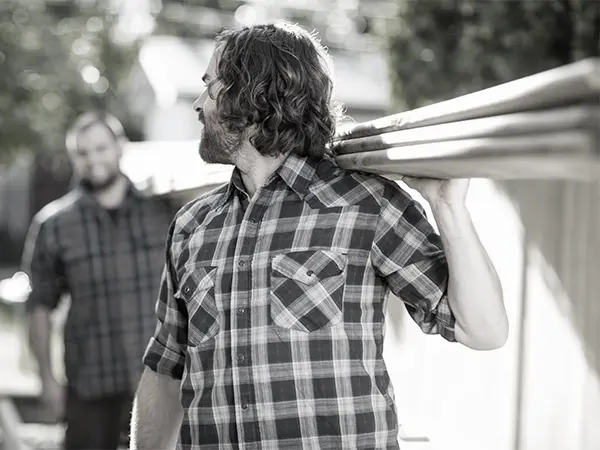 Get in touch and have us for a thorough consultation of your existing deck.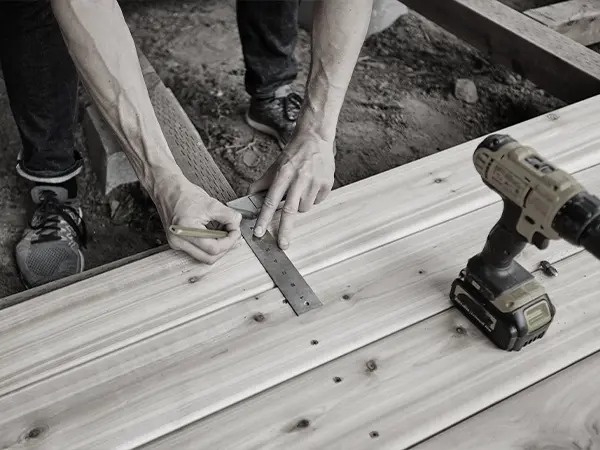 After we discover the underlying issues with your deck, we get to work and fix it.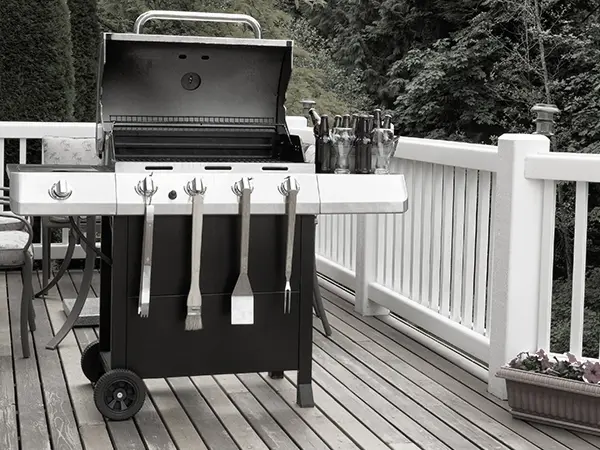 After a quick walkthrough, you can then fire up the grill and call friends over!
Frequently Asked Questions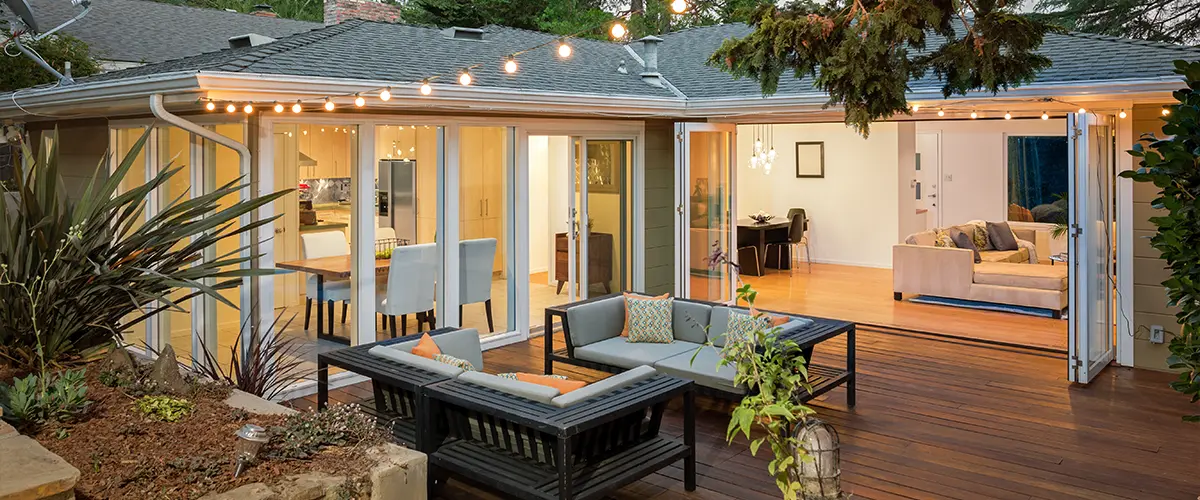 Regain Trust In Your Deck Again With A High-Quality Deck Repair In Maltby, WA
Experience exceptional craftsmanship and professional deck repair services in Maltby, WA, with Burgess Construction!
Take a step closer to enjoying an enhanced outdoor space, increased property value, and a stunning area to entertain your guests.
Most importantly, regain the peace of mind knowing that your deck is safe for your loved ones. Get in touch with us today at (425) 791-5281 to discuss your new deck repair project!
I hired Burgess Construction to put a corrugated roof over my deck.
They did a beautiful job. I asked if the wood used could be stained and the outcome with the stained wood looks wonderful. There was a little mishap with communication
Stephanie and Blaine stepped up and made it right. I am so happy w the outcome. I am very proud of the way my deck looks now. I would recommend Burgess Construction.
Blaine and his crew replaced my deck and fence this week and they did a fantastic job!
They were on time, in budget, and super communicative.
I will use Burgess for all my deck & fence needs in the future, and recommend to any who ask.
I wish I had this experience with every contractor I worked with thank you for everything, Blaine!
Other services you might be interested in:
Situated within the beautiful Snohomish County, Maltby, WA, is a charming, small locale that embodies the spirit of the Pacific Northwest. The town is known for its rural character and community-oriented atmosphere, offering a tranquil escape from city life. Among its notable landmarks is the historic Maltby Cafe, a local favorite, housed in a school gymnasium and auditorium built in the 1930s – a delightful attraction for both residents and tourists. Additionally, the Paradise Valley Conservation Area, with its extensive network of trails, provides ample opportunities for outdoor activities, adding to the region's allure.