Secure Your Home with fence installation services in Snohomish, North Creek, Bothell, Woodinville, Mill Creek, Everett, and more of WA.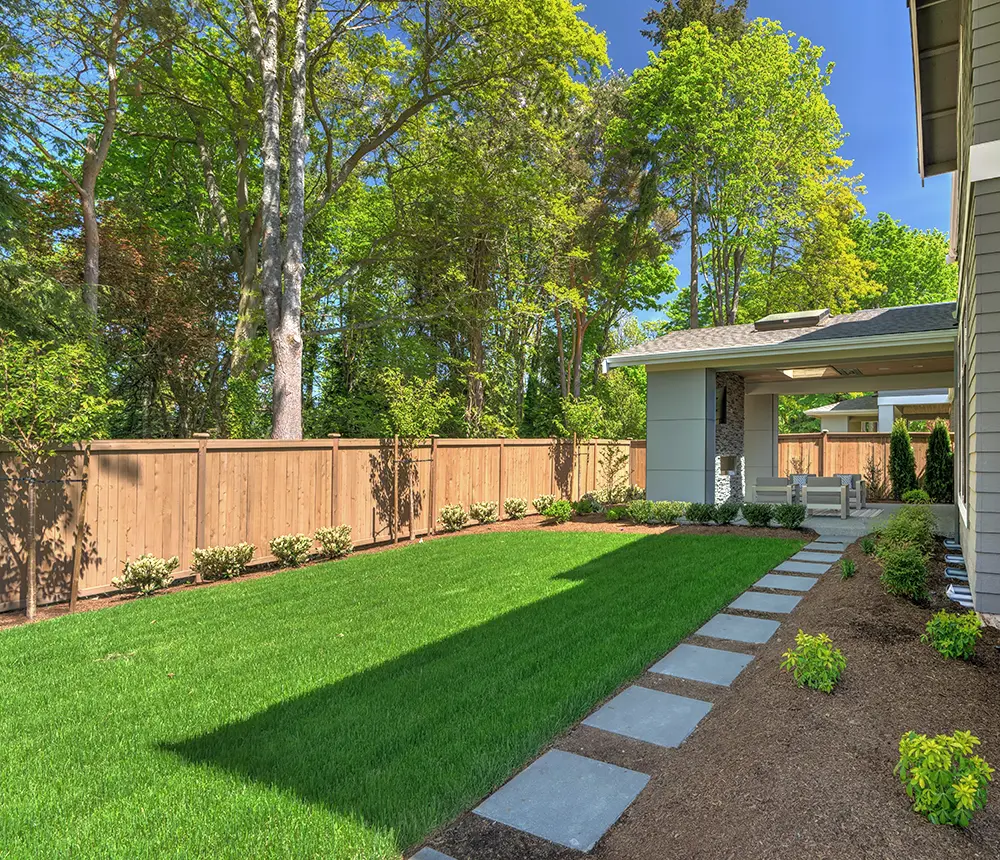 Scroll down to discover fence options, process, and pricing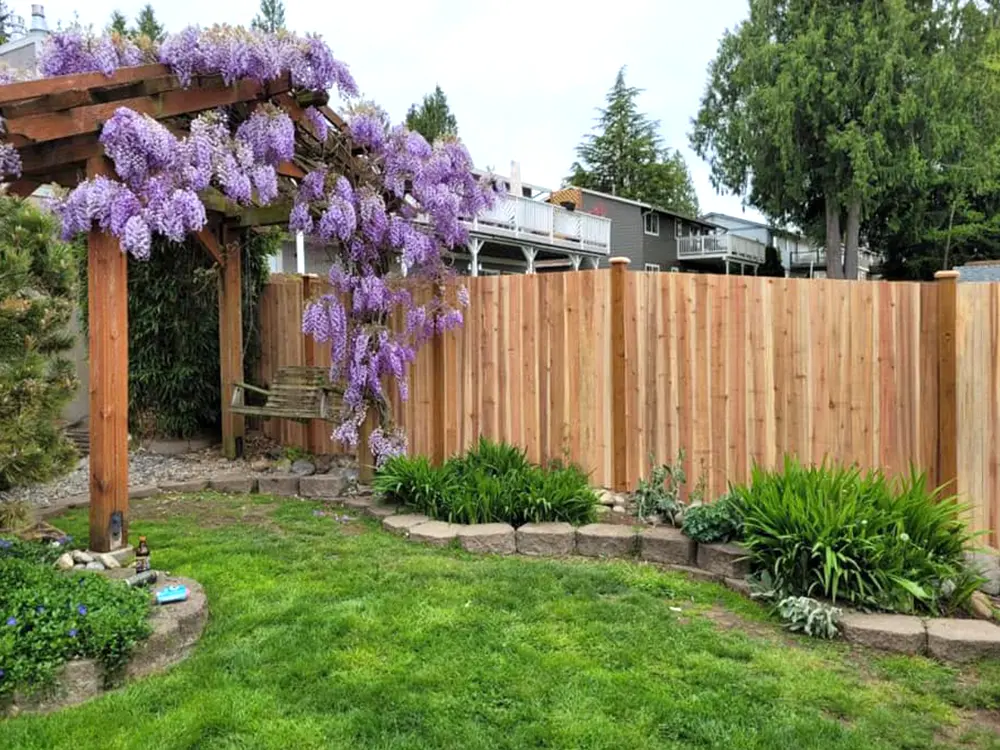 Complete Peace Of Mind With A Quality Fence
A fence around your property will give you a sense of security, privacy, and add value to your home. You won't have to worry about prying eyes, kids getting in the street, or animals trespassing your yard.
Because your home is special to you, we take the time to design and install a fence that is specifically tailored to your property. 
Depending on the size of your yard and your terrain particularities, you can enjoy a new fence in as less as 2-3 days.
Enjoy a unique and safe property with these fence upgrades:
This Is How Your Fence Can Look
Stay In The Know With Your Fence Installation Project
Choosing your fence type depends on what you're looking to get out of it. If you only want a fence that keeps pets inside but don't mind the lack of privacy, a hog wire fence will do just fine. If you're also looking for some privacy, another type of fence is your best choice.
When it comes to materials, wood fences are common for most homes in Snohomish. Amongst wood, the most reliable fence materials you can choose from are cedar, teak, and redwood, with a potential lifetime of 30+ years.
Vinyl and aluminum fences are both strong and long-lasting, adaptable to any environment or landscape. These materials may be found in a variety of styles, decorations, and hues, allowing us to blend in with the majority of properties' architectural style. We'll make sure to advise you on the qualities and features that will best suit your needs.
The price for a fence installation in Snohomish primarily depends on the length of the fence and type of materials you choose. A 120' cedar fence starts as low as $6k, while a longer fence with upgraded materials, wrapped posts, and add-ons can go as high as $20k. Once we examine your property and consult with you on your wishes, we'll be able to offer you an exact quote.
Most fences take 3 days or less to install. Depending on the complexity of your project, this timetable may vary. After the on-site visit, we'll be happy to give you a more precise time estimation.
There are many factors that can influence the price of a fence in Snohomish, WA. The height and linear feet of the fence, as well as the materials used, all play a role in how much the fence costs. Other factors, such as terrain condition, accessibility, extra gates or decorations may impact the price.
As long as your fence is 8 feet high or less, you don't need a permit for fence installation in Snohomish. Each city may have different requirements depending on the type of fence you're installing. If permits are required, Burgess Construction will take care of them in your behalf.
At Burgess Construction, we have two teams of in-house carpenters and certified TimberTech and Trex installers, plus dedicated account managers to make sure your project runs smoothly.
A Pricing Guideline For Your Fence Installation In Bothell and Snohomish, WA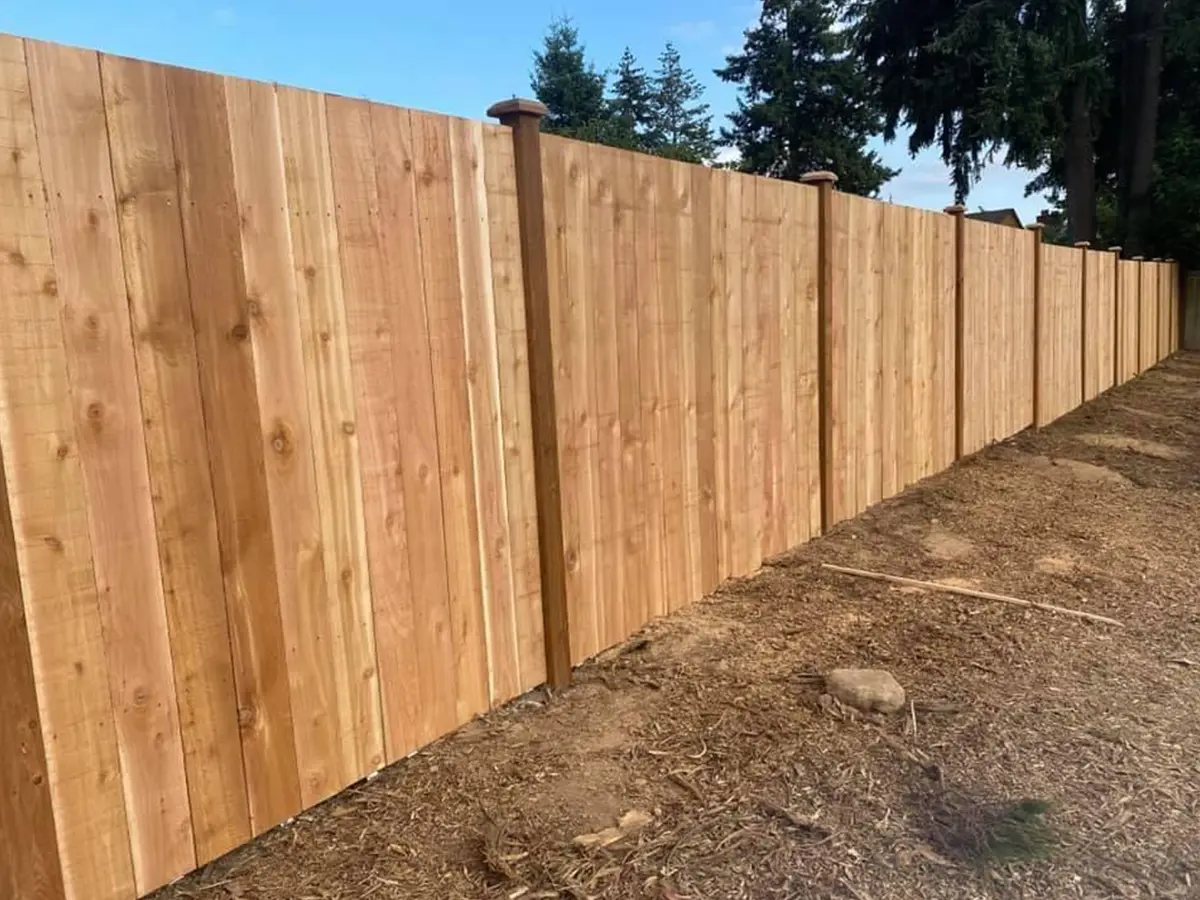 Estate style cedar fence in Bothell, WA
This fence installation project included:
The project was quoted at $6,800.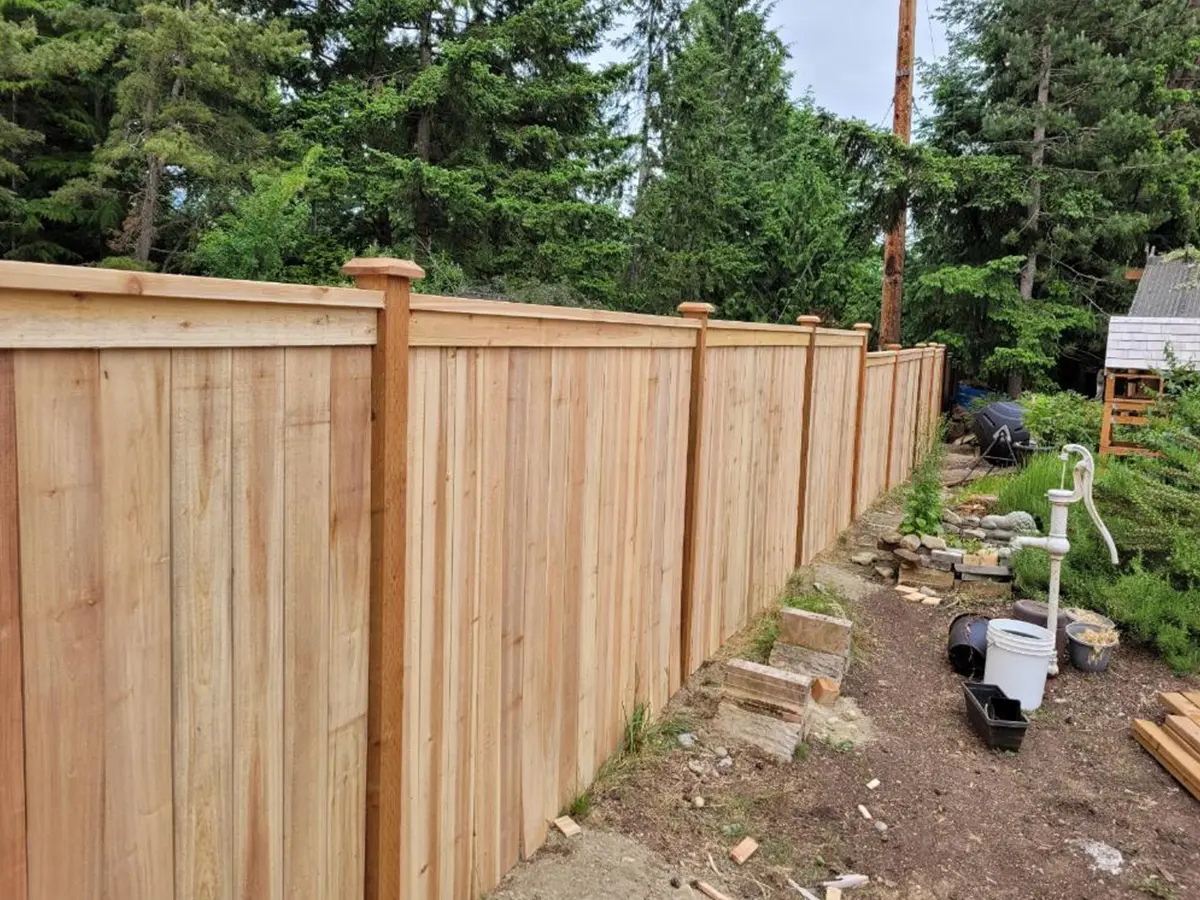 Mod style cedar fence in Snohomish, WA
This fence installation project included:
The project was quoted at $9,750.
Your Unique Fence Installed In A Few Days
Your home is one-of-a-kind, and so are your wants and needs. That's why our approach to fence installation keeps your wishes front and center every step of the way.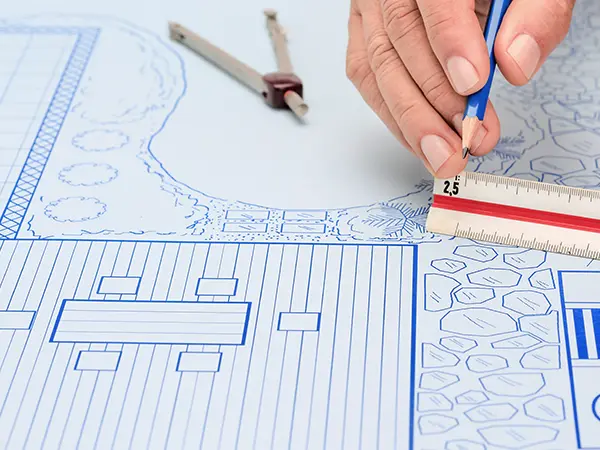 Together we paint the picture for your dream fence down to every detail.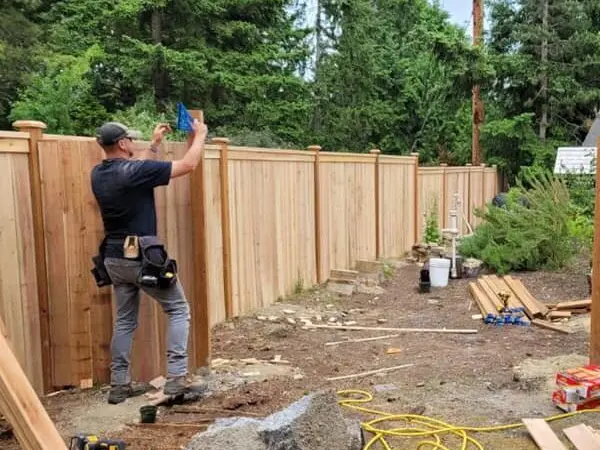 Our in-house team of craftsmen materializes your fence idea quickly.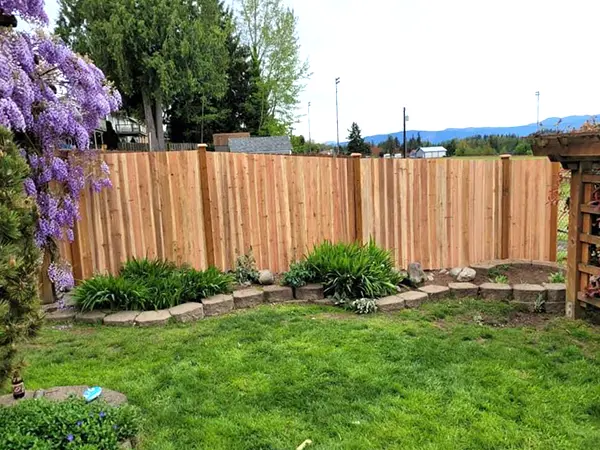 Relax in the privacy of your backyard and enjoy the security of a solid fence.
What Our Customers Are Saying
Burgess built a new fence for our backyard which previously wasn't fenced.
They built a 14' swinging gate and a 10' swinging gate to accommodate our drive around driveway as well.
They were such a pleasure to work with! They were very professional, showed up on time, and I could tell they really cared about our project.
I can't wait to have them back out to build a covered deck!
I'll add, the fencable space for our yard was oddly shaped, and they did an amazing job. We're SO happy!
We are extremely pleased with our fences from Burgess Construction LLC. The crew showed up on time, was very friendly, efficient and professional.
Stephanie and the crew were great at communicating throughout the whole process.
Overall it was a 5 star experience – I would recommend them to anyone and plan on working with them again for a new deck!
I cannot say enough good things about Burgess Construction. They did a stellar job on my fence. I have this 15-20 year old wisteria that had grown throughout my original fence. I had come to terms with it being removed as a part of the new fence installation.
When Blaine and his team arrived, he couldn't bear to kill this lovely, established plant simply because I needed a new fence. He spent part of his day on his knees surgically removing the old fence boards from the vines. When the new fence was erected, Blaine built on a support for the wisteria that it can grow on!
A Safer, Protected Property Is Within Your Reach
Let's make your fence look like part of your home.
Some Of Your Benefits Of Working With Us Include:
We don't just claim to communicate; we make it a priority. We have three account managers on staff simply to ensure that each of our clients receives the most transparent service possible.
All of our fence are built with both aesthetic and longevity in mind. We put care and precision into every single board and every single screw to ensure you'll enjoy your fence for generations.
We have an in-house team of trained and professional fence installers that guarantee your fence will stand the test of time. Enjoy a 5-year no-questions-asked workmanship warranty.
Protect Your Home And Your Loved Ones With A Fence Installation
Start your journey to a safer home with a partner you can trust.