The 5 Best Deck Building Companies In Bothell, WA
Here are the best deck builders in Bothell! Choose the best fit for your project now!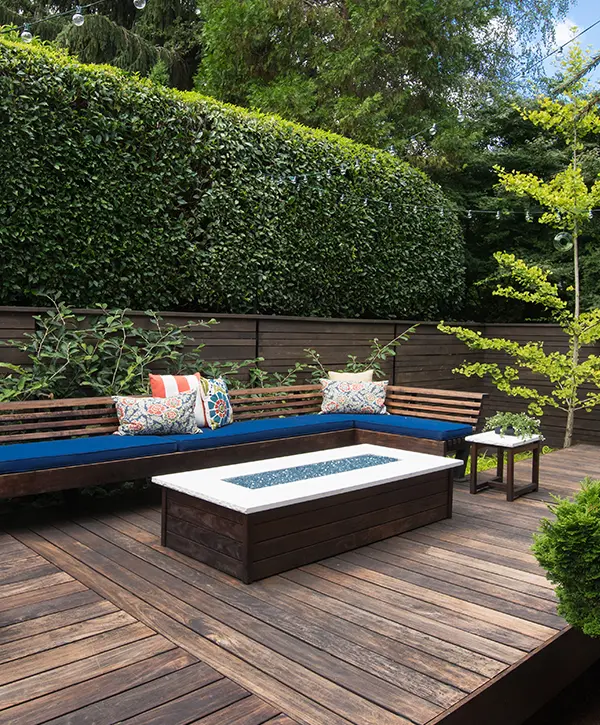 When considering deck building services in Bothell, WA, it is important to select a company that will deliver excellent results. However, only a few companies can ensure the quality of service and craftsmanship that you're looking for.
Here at Burgess Construction, we are well acquainted with our competitors and their work. We've seen remarkable decks but also seen decks built poorly, with no sense of responsibility.
So if you're looking for the best deck building companies in Bothell, WA, check out our list or top contractors!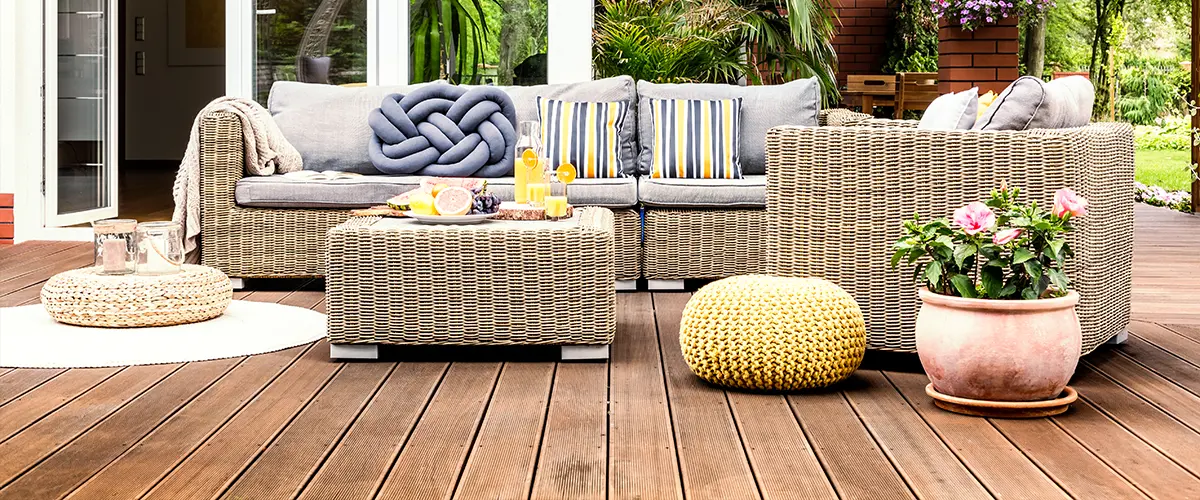 1. Starting With Burgess Construction
Burgess Construction quickly became the go-to deck builder and fence installer for many homeowners in Bothell and surrounding areas.
We work with some of the best deck builders in Washington state, and we're delivering premium deck additions that last a lifetime. With us, you're getting cost-effective solutions, constant hand-holding, and a fair and upfront pricing quote.
We're installing cedar decks, composite decks from TimberTech, Azek, and Trex, railings, stairs, and features like pergolas!
We've made starting your project extremely easy!
After a comprehensive consultation, we can tell you the best course of action to undertake your deck building project. Ultimately, it is up to you whether or not you want to make this investment and get a high-quality deck.
We are devoted to your comfort and satisfaction. Our team is made up of attentive, dependable professionals who will ensure that all your questions are answered quickly. You will be in the loop throughout our process, so you can rest assured knowing that we'll bring your vision to fruition with precision!
With Burgess Construction, you're getting:
Bothell Homeowners Love Their New Upgrades!
Burgess Construction is an incredible team from Stephanie's amazing communication, design process, and updates along the way, to the crew that built two decks in just over a week!
Thank you so much for helping see our vision become a reality!
Love the quality of craftsmanship with our brand new deck Blaine and his crew just built for us.
They were on time and hardworking even with such rainy weather. Highly recommend!! Also, really loved working with Stephanie. Super responsive and professional.
Looking forward to our next project to be completed for our fence.
At Burgess Construction, we pride ourselves on building decks that will last a lifetime. Get the best deck building service in Bothell and an addition that will have all your neighbors in awe.
2. Heilman Construction Deck & Fence Experts
Heilman Construction Deck & Fence Experts is a family-run business providing outdoor construction services throughout the entire year.
Andy and Amanda Heilman are highly involved in each of their projects, emphasizing communication with homeowners as their main objective. With 40 years of combined experience under their belts since 2010, rest assured that you will get nothing but quality workmanship from them!
Their mission is to bring the Pacific Northwest region a wide selection of top-notch wooden structures for both residential and commercial properties, such as decks, fences, gazebos, trellises, hot tub surrounds, patio covers, and privacy screens complete with benches.
Heilman did a great job on our fence replacement. They were communicative and timely, and worked with us when we needed to make a few changes during the build process. I will recommend them to friends and family.
3. Home Care Contractors, LLC
Home Care Contractors' vision is to be the go-to company for all home repairs and remodels. While they're not specialized in deck building, they're a large business that can take on any home improvement project.
They offer competitive prices and take pride in being somewhere in the middle when it comes to the cost of working with them. They offer the added protection of liability insurance, and a 12-month written warranty on all projects they work on.
They boast a 99% 5-star rating across all review platforms online, making them a safe option for your upcoming remodeling projects.
We used Home Care Contractors for replacing the siding on the south side of our house. Vitaliy was very responsive and the project was on budget, on time, and well done. They explained all steps and repaired some uncovered water damage. Overall very happy with their work and will use them again.
4. DreamForge Contractors LLC
DreamForge Contractors (DFC) was created by three friends who thought the construction industry in the Pacific Northwest could do better.
With their ambition to make contracting and building more accessible to all, they sought out a way to drastically boost the customer experience by providing a one-stop shop on all remodeling and home improvement projects.
They offer concrete and paved patios, covered patios, waste pile conversions, decks, and porches.
James and Armen were great. We wanted someone to remodel the kitchen in our family rental and we were able to do the estimate remote. When James took over he helped me pick the colors, materials, and lighting to make the space look brighter. We would work with them again.
With unparalleled experience, Star Construction is your go-to Seattle provider for motorized louvered patio covers. Crafted with care and expertise, their products are sure to surpass expectations.
Their company ensures that your construction process runs without a hitch from inception to completion. They offer professional contracting services so that the end result is bound to surpass all of your expectations!
While they don't focus their services on decks, this company is worth trusting for any outdoor projects.
They serve Seattle, Bellevue, Mercer Island, Kenmore, Bothell, Redmond, Woodinville, and surrounding areas!
Ruslan and his team installed our louvered roof system and I wish I could leave them 10 stars because they've done a great job! Friendly and hardworking staff. Highly recommend for everyone looking to install a motorized louvered roof in Seattle – Bellevue area. Thank you guys! Good luck to you!
For your upcoming deck construction project, look no further than these 5 outstanding deck building companies in Bothell. We're confident they will exceed all of your expectations and provide you with the best service possible!
If you are looking for a reliable deck building company, we recommend you get quotes from various companies and compare them in order to make an informed decision.
With Burgess Construction, you know that you're calling the right shot!
We're a deck building company that specializes in wood decks, composite decks, and fence installations. All we do is build decks, and we have a bunch of experience with any type of requests, materials, and type of properties.