The Best Deck Repair In Woodinville, WA
Looking to give a quick uplift to your outdoor space?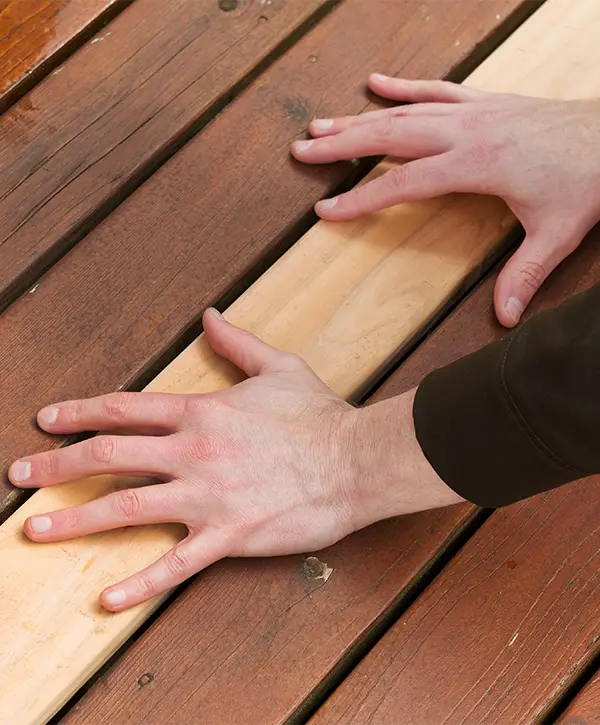 At Burgess Construction, we take great pride in our work and strive to create the most beautiful outdoor spaces Woodinville has ever seen.
We know what a deck repair project entails, and we'll work hard to make sure you'll get a reliable repair that prolongs your deck's life for another several years. We're offering cost-effective solutions that help you stay within budget and get the result you've hoped for.
So if you want to work with a contractor that truly cares about the investment you're making, this is it!
A Deck Repair Service That Never Disappoints In Woodinville, WA
We are committed to going above and beyond for you and your project's success. We're not just making sure your deck is safe for you and your loved ones, but that it also as good as it did in its first day up. The industry standards do you no justice, so we'll try harder.
Get Your Premium Deck Repair In Woodinville, WA
If you're simply looking to replace a few decking boards, your deck repair should be rather easy. If, however, your current setup is old and worn out, you'll need a more thorough repair, or even a completely new build-out.
If there's a lot of rot, you'll need a complete replacement, but if it's just worn-out wood decking, resurfacing and restaining will be enough. Either way, we'll first thoroughly inspect your deck so we can determine the most pressing issues with it.
After that, you'll get an accurate pricing quote and you'll know exactly how much to budget and what are our plans if you decide to start your project.
Get a free estimate for deck repair right now! Enjoy a fair-priced and honest contractor that'll make your project flow smoothly, so you won't have to deal with any stress or effort.
Woodinville, WA Homeowners Love Working With Us
We're fully dedicated to each project we work on. We've been building and repairing hundreds of decks already, and homeowners around Woodinville love us!
Burgess Construction replaced my front porch with composite decking. I am very pleased with the results. 
The porch is beautiful and really added to my curb appeal. The crew was super nice and professional. 
Great company and I will use them again when I decide to replace my backyard deck.
Burgess Construction is an incredible team from Stephanie's amazing communication, design process, and updates along the way, to the crew that built two decks in just over a week!
Thank you so much for helping see our vision become a reality!
Types Of Deck Repair Upgrades
Deck repairing will be the same for several more years, mostly because the majority of decks still have wood posts, wood frames, and wood decking surfaces.
However, if the purpose of the repair is also to upgrade your deck, here are some options:
The three most popular decking materials to surface this outdoor feature are cedar, redwood, and pressure-treated wood.
Despite having an initial cost higher than pressure-treated wood, cedar and redwood decking boards offer a more attractive look. Their durability, however, is similar, and they still need constant maintenance.
If you're sick and tired of deck maintenance, you can always upgrade to composite decking. This is actually a very common deck upgrade, as many people start seeing the true benefit of composite decks: more time spent relaxing than cleaning it.
We work with Trex and TimberTech composite decking products.
Wooden railings are very common on older decks because back then there weren't as many options. These become easily damaged by water damage and termites because they're softwoods.
Composite is a little better, but it's not really the most advantageous option. It's tougher and better than wood, but it costs similar to a metal railing, which tops any other material.
Aluminum railings and staircases make a brilliant upgrade to any deck. They are robust and powerful and they can withstand wear and tear as well as bug damage with ease. They're much more durable than wood railings, and you won't spend any money on maintenance.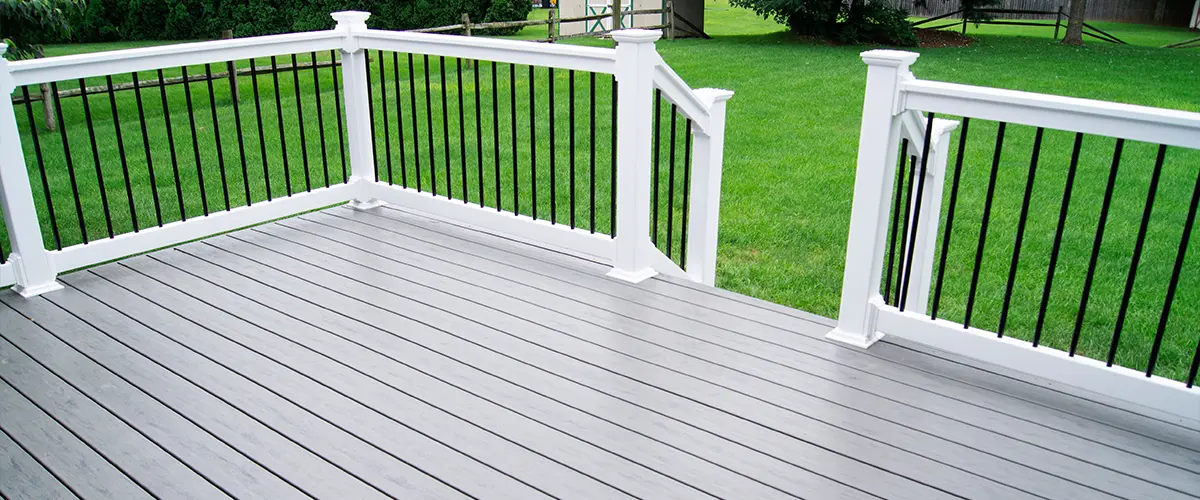 Grade #1 pressure-treated wood is the most common choice for deck frames, and it's easy to understand why – not only is it budget friendly but it's also reasonably dependable.
We say reasonably because pressure-treated wood will still rot and develop mold after being out in the elements for a long time. Besides this, wood needs a lot of care and maintenance.
If you don't want to settle for the less, Fortress Building Product's steel frames are some of the most sought-after products for homeowners that truly value their safety! No matter what the climate or weather, these metal structures will outlast their wooden counterparts, making it a great deck investment that'll pay off.
Check Out Our Finished Deck Repair Projects In Woodinville, WA
With a wide range of deck-building experience in the Washington area, including Woodinville, our craftsmanship speaks for itself. Check out our portfolio to see what you can anticipate from working with Burgess Construction!
Deck Repair In Woodinville Couldn't Get Any Easier
With our streamlined and secure deck repair approach, you can expect the best possible results. We designed this process with your safety and comfort as our main priorities, so you can sit back, relax, and enjoy seeing your deck come back to life!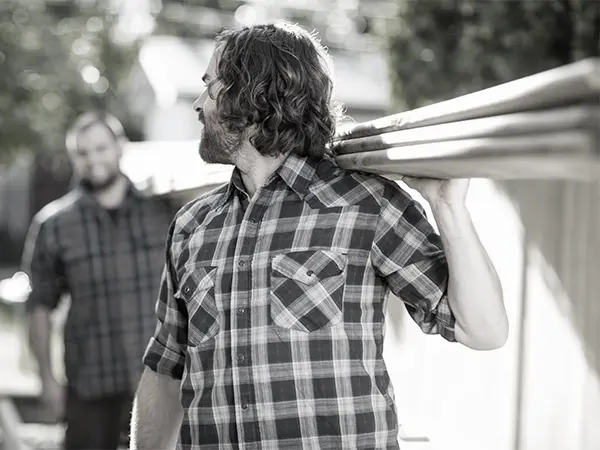 We'll discuss which aspects of your deck you're not happy with.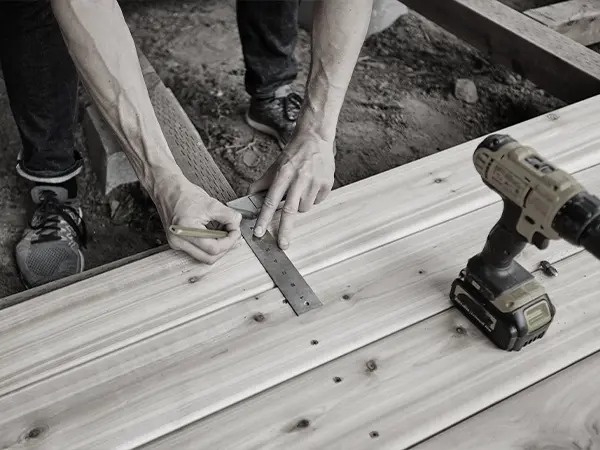 You'll witness your outdoor space come back to life.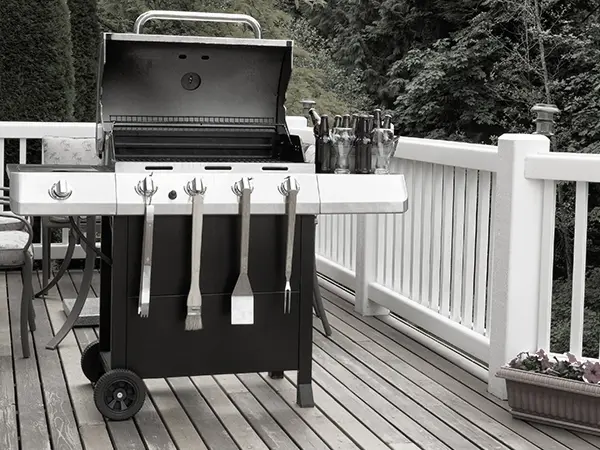 Your deck is not fully repaired and ready to entertain your guests!
Frequently Asked Questions
Repairs for a Woodinville deck typically cost between $1500 and $8500, with minor problems costing less and significant issues costing more.
After our initial on-site consultation, you'll get an accurate pricing quote so you'll know exactly how much to budget.
We understand that your time is precious, and we strive to ensure that our services meet the highest efficiency standards. Once you contact us, we can typically arrange a deck repair within one week.
Our proximity to you allows us to provide speedy turnarounds; most projects are completed locally in just one day – with some requests requiring additional time for completion.
Depending on the scope of work, it may be necessary to obtain a permit before making any structural repairs or alterations. We understand how tedious and time-consuming this can be—that's why we'll take care of it for you!
Our experts from Burgess Construction are well-versed in filing all paperwork associated with acquiring building permits in Woodinville so that all you have to do is enjoy the ride!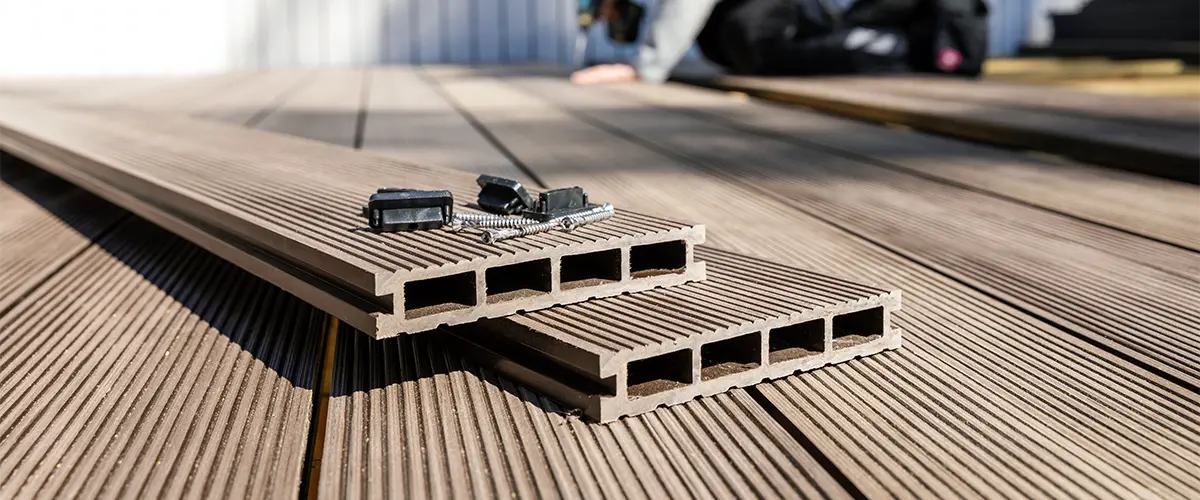 Enjoy Quality Work On Your Custom Decks Repair
If you're looking for premier deck repair services in Woodinville, WA, look no further.
Burgess Construction offers you a team of highly skilled builders who ensure that your deck receives the highest level of care and attention. You'll get efficient repair solutions that won't break the bank, so you can relax knowing that your project is in good hands!
Get the peace of mind you need every time you step outside with a high-quality deck repair from Burgess Construction.
Get ready to receive:
Your Deck Repair Project Can Start Today!