People might have you thinking composite decking is the best decking material out there and there's no downside to it whatsoever.
Well, truth is, composite is a very efficient material.
But that's not to say it's flawless.
Composite, like any other material on the market, does have its ups and downs.
Let's take a look at the pros and cons of composite decking.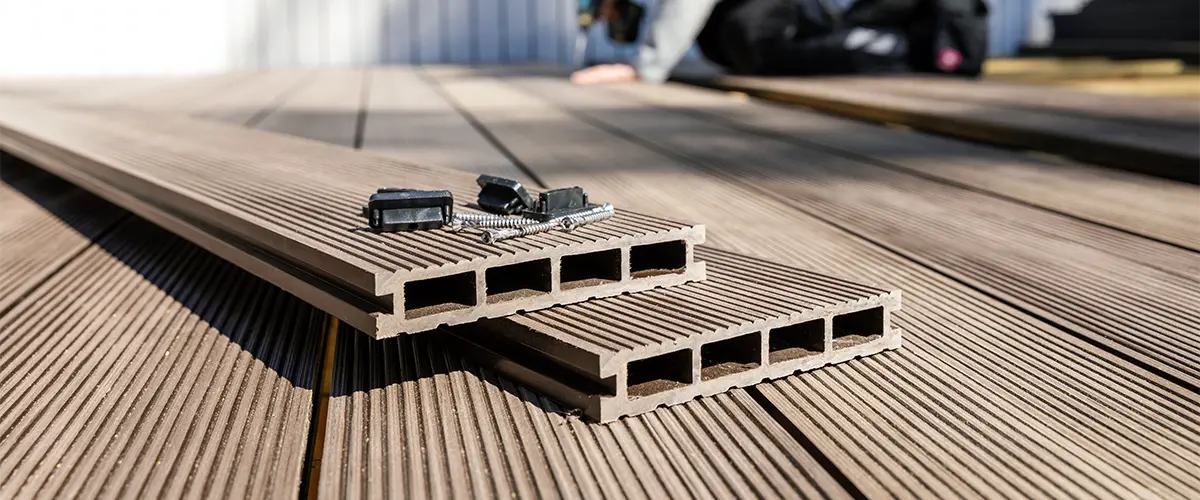 Let's start with the pros of composite decking, as we all know this material has a lot.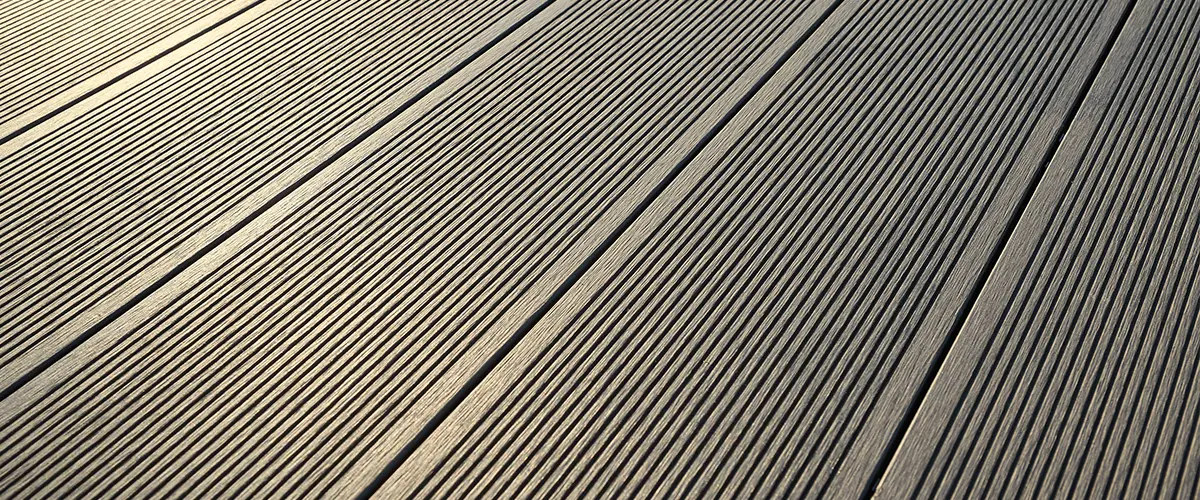 Despite all the pros, there are downsides to composite decks as well.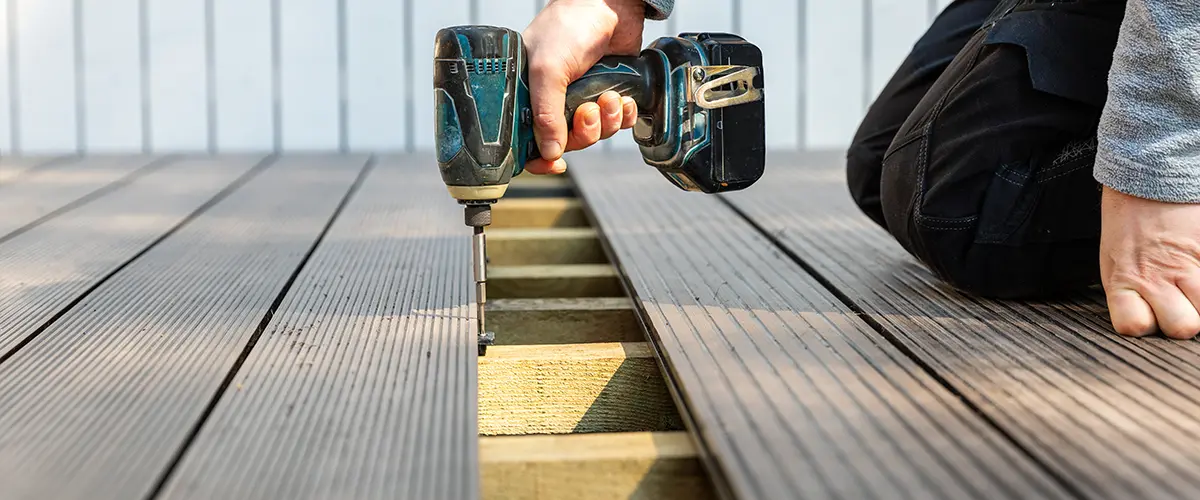 What Other Alternatives Are There?
Besides composite materials, PVC decking is another great decking material that'll last even longer!
While composite decking is made of recycled plastics and wood fibers, PVC is made of recycled materials only – no wood at all.
Of course, this makes PVC decking some of the most expensive decking materials on the market.
If you're looking to get a wood deck, know that wood decking is much more fragile than composite or PVC. Softwoods in particular are susceptible to water damage, leading to warping, cracking, splitting, or rotting.
What Are The Best Composite Decking Brands?
TimberTech is priced higher than most other composite decking manufacturers, but they're also offering some of the best composite products on the market.
They offer a 30-year fading and staining warranty, compared to the standard 25-year warranty that manufacturers offer.
Not only this, but TimberTech has a better capping method on their composite boards. The polymer cap greatly reduces the weathering of all TimberTech product lines.
Trex is still one of the most popular composite decking materials, if not the most popular one. Trex composite decking boards are also more affordable than TimberTech, but they do lack in several aspects.
Trex is also one of the oldest composite decking manufacturers in US, and they keep coming up with newer, better technology.
Cali-Bamboo has been operating in San Diego since 2004 and produces BamDeck and TruOrganics surface decking planks as well as interior flooring options.
Cali-Bamboo not only sells BamDeck composite, made from 60% recycled bamboo fibers and 40% recycled materials, but also other sustainable materials for fencing, plywood, poles, edging, and flooring. This makes Cali-Bamboo the perfect one-stop shop for all your decking project needs.
The TruOrganics product line is created completely out of recycled wood fibers. Depending on the product, Cali-Bamboo items cost $15-$75.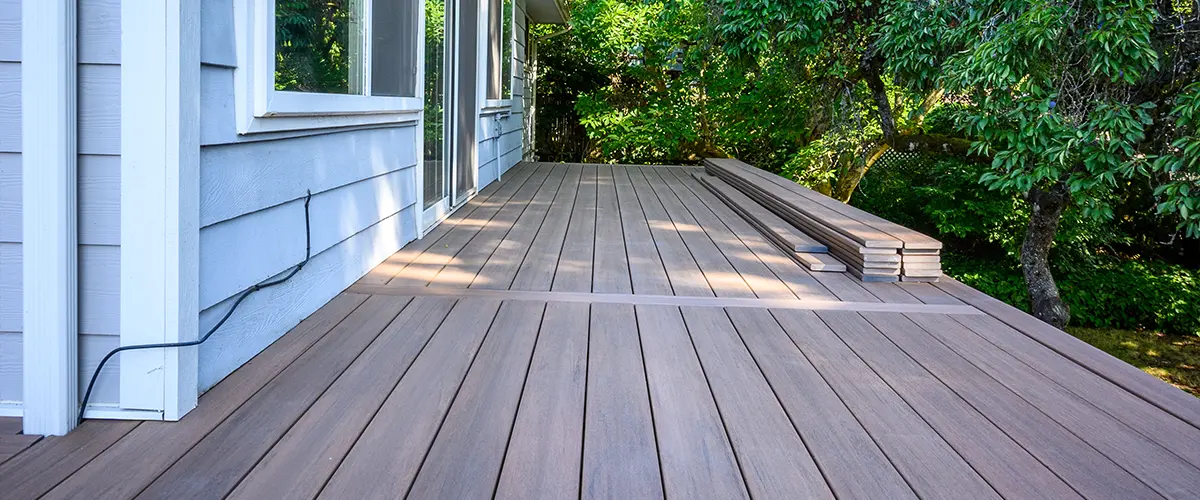 Without a shadow of a doubt, composite wood decks are a great addition for many homeowners.
Even with all the cons of composite decking that we mention, this material tops most other available choices that you'll be presented with.
If you're looking to spend more time relaxing and enjoying your deck, rather than maintaining it, composite is a great option that'll make that happen.
While there are some disadvantages, it's clear to any deck builder professional that composite decking is rapidly growing in popularity and will soon become the go-to deck building material for most homeowners and builders alike.
Here at Burgess, we offer professional deck building services for all homeowners in Snohomish, Bothell, Woodinville, North Creek, and more of WA state. Be it a composite deck or a wood deck, with us, you're ensured a beautiful deck addition that'll make all your neighbors want one themselves!
If you're ready to get more insights about what would be the best decking material for your own situation, give Burgess Construction a call at (425) 791-5281 or request a free quote now!