The Best Deck Repair In North Creek, WA
Looking to give a quick uplift to your outdoor space?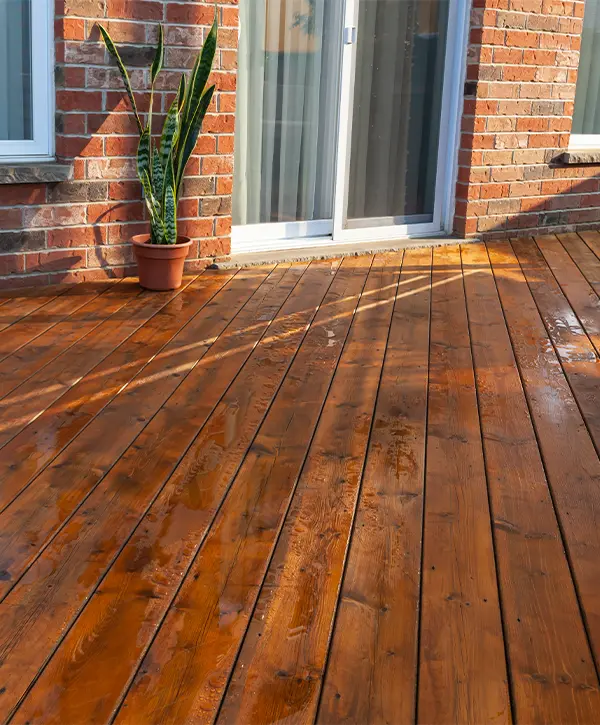 If you're looking to bring back to life an outdated outdoor space, look no further!
At Burgess Construction, we've repaired hundreds of decks in and around North Creek, WA. With us, you're getting a top-tier repair that ensures your deck functions at 100% and is ready to entertain all of your guests!
We're the go-to deck builder for homeowners around here for a few good reasons.
A Deck Repair Project That Makes You Proud Of Your Outdoors!
Outdoor spaces are out in the open 24/7, and they need a little uplift once in a while. We know what it takes to repair a deck, but we're bringing something extra as well.
Get A Deck Repair That You Know You Can Trust
We have you covered from the outset of your project to its completion without ever having to worry about a single detail.
While some decks need more than a quick uplift, others will reach their full potential with just a new coat of stain. With us, expect superior quality craftsmanship and highly reliable builders committed to seeing you fully satisfied with your deck.
Burgess Construction's main goal when repairing a deck is to make it safe for you and your family.
After a thorough inspection where we'll discover all the problems of your outdoor space, we'll be upfront and tell you exactly what your deck needs.
Our Customers Love Their Burgess Construction Decks Repairs
Our work is a display of our high-quality craftsmanship, but our happy customers are proof of a complete service that makes sure you're our #1 priority. This is what people say about working with us.
Burgess Construction replaced my front porch with composite decking. I am very pleased with the results. 
The porch is beautiful and really added to my curb appeal. The crew was super nice and professional. 
Great company and I will use them again when I decide to replace my backyard deck.
Burgess Construction is an incredible team from Stephanie's amazing communication, design process, and updates along the way, to the crew that built two decks in just over a week!
Thank you so much for helping see our vision become a reality!
Type Of Upgrades And Materials
There are a lot of repairs and upgrades that homeowners in North Creek, WA, can make to their outdoor spaces.
At our on-site consultation, you'll get a detailed breakdown of all the upgrades and repairs you can get. Here are some of the most popular:
While staining, sealing, and pressure washing their deck can be relaxing for younger homeowners, older homeowners would rather have someone else do it.
Time and again, we've had customers who were too elderly to care for their wooden decks. It was simply a matter of the task being both costly and burdensome. We introduced them to low-maintenance composite decking as an alternative solution, which they found exciting enough to try out!
For a wet and humid climate like that in Washington state, composite is a much better alternative to wood decks. They last longer, are water-resistant, don't require ongoing maintenance, and you'll save money on stains and sealers.
Not only are the wood decking and railing susceptible to rot and insect damage, but both of these issues can weaken your deck's structural integrity and pose a serious hazard for you and your loved ones.
Our deck repair projects either include refinishing a wood rail to look a little better or replacing it altogether with a more durable and resistant material.
Metal railing, like aluminum or wrought iron railing, is increasing in popularity as more homeowners value their safety and know how dangerous an unreliable wood railing can be. Besides, metal railing won't rot, is immune to pest damage, and it'll always remain structurally sound and reliable.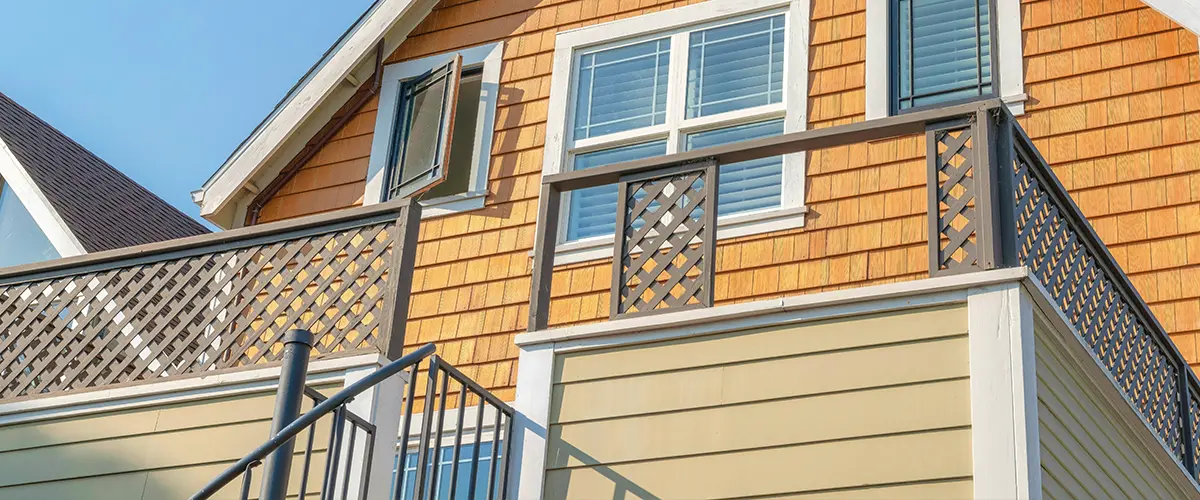 Older decks can be plagued with untold problems, mostly due to the frame. Traditionally, deck posts were sunk directly into the soil and treated lumber was not used for protection against weather conditions.
Posts buried in the ground decompose at an alarming rate, and the frame becomes unsteady and hazardous with every movement.
Homeowners are quickly shifting towards metal frames for their outdoor space, given the extraordinary resilience of these structures to inclement weather conditions. Fortress Building Products offer excellent deck metal frame kits that make installation simple and ensure reliable performance in any climate.
For a more budget-friendly alternative, Grade 1 pressure-treated lumber is still a decent option that will guarantee your deck is safe for the next few years.
Your Deck Repair Can Turn Out Like These!
Check out some of the projects we've worked on and how they turned out!
Deck Repair In North Creek Couldn't Get Any Easier
We designed our process with your convenience and security in mind so that you are never left feeling blindsided or out of control. You'll remain informed each step of the way while having full authority over your project!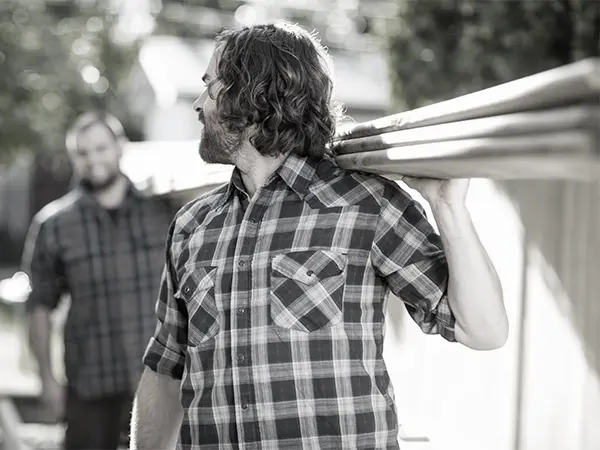 We'll discuss which aspects of your deck you're not happy with.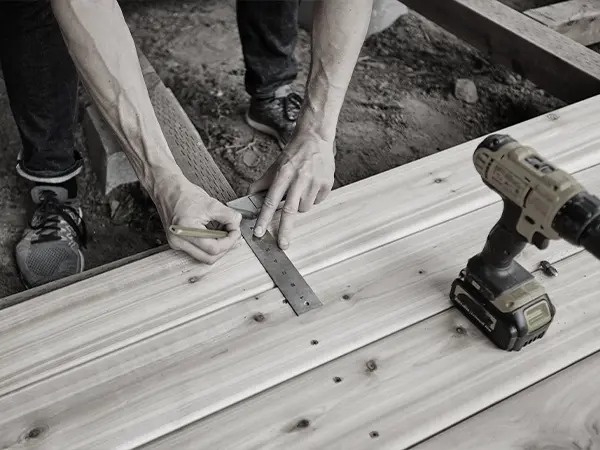 You'll witness your outdoor space come back to life.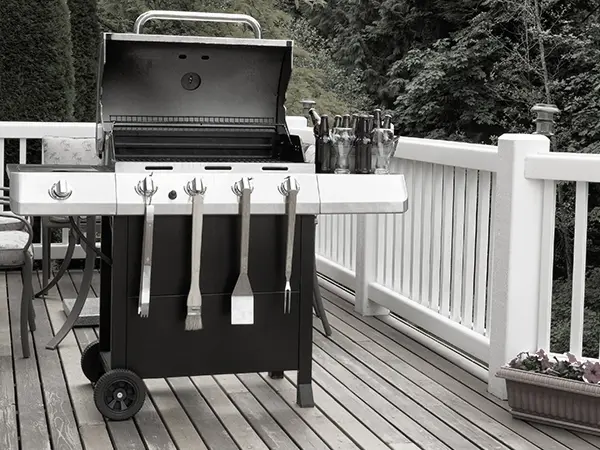 Your deck is not fully repaired and ready to entertain your guests!
Frequently Asked Questions
If your deck still holds strength and stability, giving it a facelift with fresh stain or replacing some boards can have an immense impact on boosting the appearance of your deck.
If your deck's wood posts or framing are damaged, the structural integrity is weakened and could be a safety hazard. For this reason, it would be best to completely rebuild your deck rather than attempt repairs.
Following our evaluation and review, we will give you a realistic appraisal of what it would take to restore your deck. And finally, the decision is yours whether to go all out for aesthetics or ensure safety while still looking fabulous.
The deck repair cost in North Creek varies depending on the extent of the damage.
For instance, restoring aged and dilapidated stairways may only cost roughly $5k while replacing a complete 12×12 wooden deck will be approximately $14k. If you wish to add additional features such as a pergola, custom furniture pieces, wrapped columns, wood fascia wrapping, stair wrapping, wood landing, and bar railings, the price tag increases significantly.
Once we assess your deck's condition, we'll be able to give you an accurate time estimate.
At Burgess Construction, repairing your deck is with just as much urgency and expediency as when we build decks. We prioritize the safety and operation of your deck so you can rest assured that no matter how long it takes us to complete the repairs – we're even getting the building permits for you!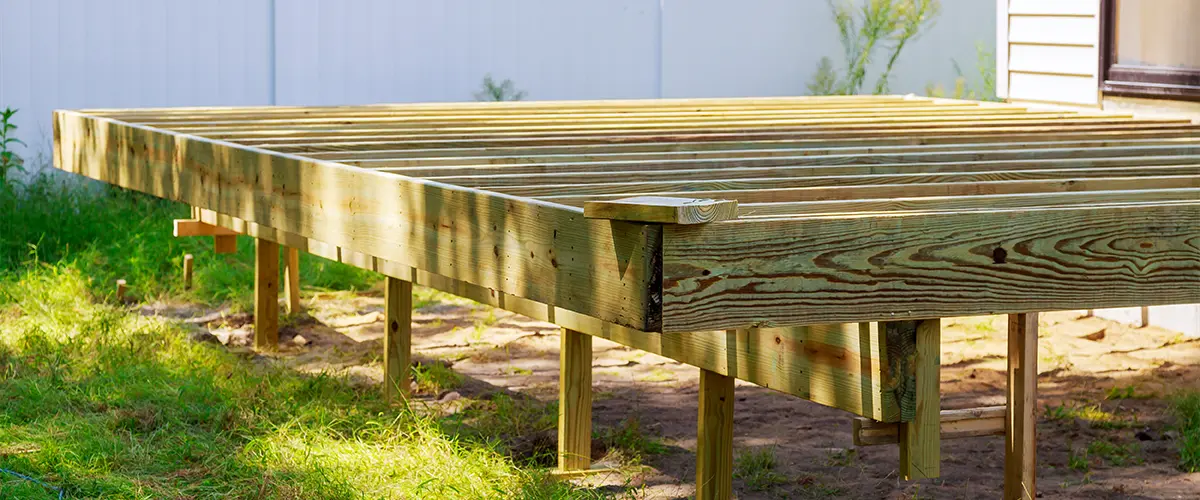 It's Time To Regain Trust In Your Deck
You know you need a deck repair when your decking surface is squeaking, the railing is wobbly, or it simply looks bad and rotten.
At Burgess Construction, we know everything that can go wrong with a deck and how to avoid that from happening. Our top-tier deck repair ensures we'll give you a 100% structurally safe deck that can entertain all of your guests.
If you're seeking to restore confidence in your deck, then look no further! You've come to the premier destination for top-notch deck builders who will help make that happen.
With us, you'll get:
Your Deck Repair Project Can Start Today!