The Best Deck Building In Monroe, WA
Looking to improve your outdoor space in Monroe, WA? You know what to do!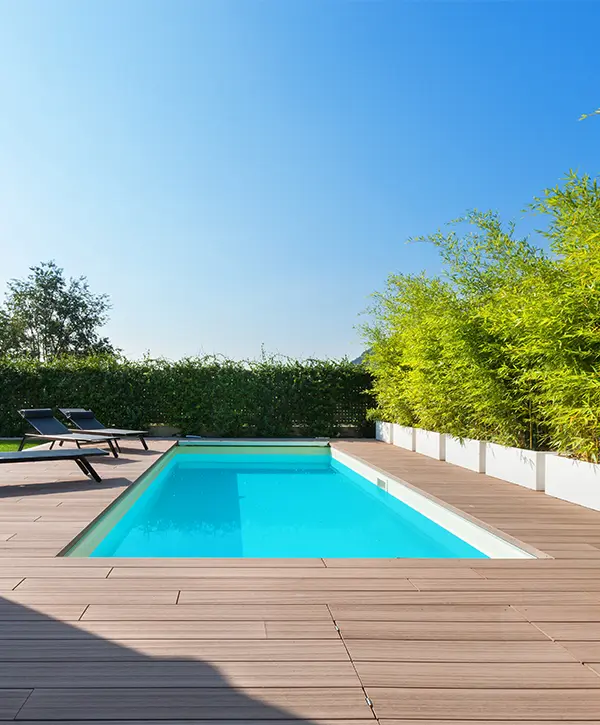 If you want a professional deck building service in Monroe, WA, you're within reach of the best investment you could ever get!
We aim to provide homeowners in and around Monroe, WA, with affordable and high-quality decking solutions. With decades of experience in deck building and repair, we have quickly become the preferred choice for homeowners in Monroe.
We aim to elevate the standards of deck building and change people's views of contractors. Our business centers on professionalism, reliability, timeliness, and integrity, enabling us to surpass expectations and construct exceptional decks in Monroe.
A Decking Project That Brings More To The Table
There are only a few contractors in Washington State who can match the level of service we provide because we have set a high standard.
Boost The Comfort Of Your Backyard With A Superior Deck Construction
Adding a deck to your home is a great way to increase its value, make your backyard more comfortable, and give you a perfect space to spend time with your family and friends.
When building your deck, we prioritize safety, efficiency, and aesthetics. These factors are essential for a successful outcome.
Burgess Construction will build a high-quality deck for you that will impress your visitors and enhance the comfort of your backyard. We'll pay attention to your needs and preferences so you can see your vision come to fruition in the best possible way!
Check out our deck building offer right now! Get the best deal for your deck construction project in Monroe, and enjoy working with professionals that make your experience memorable!
Monroe Homeowners Love Their New Decks!
All of our customers receive the highest quality in the deck building market. This is reflected in the positive feedback we receive from Monroe homeowners who have worked with us.
Burgess Construction is an incredible team from Stephanie's amazing communication, design process, and updates along the way, to the crew that built two decks in just over a week!
Thank you so much for helping see our vision become a reality!
Love the quality of craftsmanship with our brand new deck Blaine and his crew just built for us. 
They were on time and hardworking even with such rainy weather. Highly recommend!! Also, really loved working with Stephanie. 
Super responsive and professional. Looking forward to our next project to be completed for our fence.
Type Of Deck Upgrades And Materials
Recently, there has been a significant change in the deck building industry. The traditional pressure-treated wood, which required frequent sealing and staining, has been replaced by the more popular composite decking. As a result, more people are interested in taking on this home improvement project. Let's look at what goes into a deck and what are the best materials to get.
The deck frame is paramount and must be completely safe and functional.
Although homeowners commonly use pressure-treated wood, it has some drawbacks. Even if the wood is rated for ground contact, it can still deteriorate, develop mold and mildew, and rot. These issues can harm the deck's safety and appearance.
Fortress Building Products is a popular brand that provides steel or aluminum frames which our customers highly regard. These frames perfectly complement all types of decking and are incredibly durable. While they may be more expensive initially, investing in metal frames is a smart choice to save you money.
A lot of our deck construction projects in Monroe entail replacing wood decking with composite decking. This is because many homeowners are tired of having to maintain their wood decks and dealing with the expenses that come with it.
Composite decking is the way to go if you want a low-maintenance option for your decking surface. You only need to pressure wash it once a year to keep it in good condition. Some of the best composite decking manufacturers are Trex and TimberTech.
To give your deck a sophisticated appearance, we suggest opting for a hardwood material like mahogany, ipe, or teak, even though it will be pricier than other options.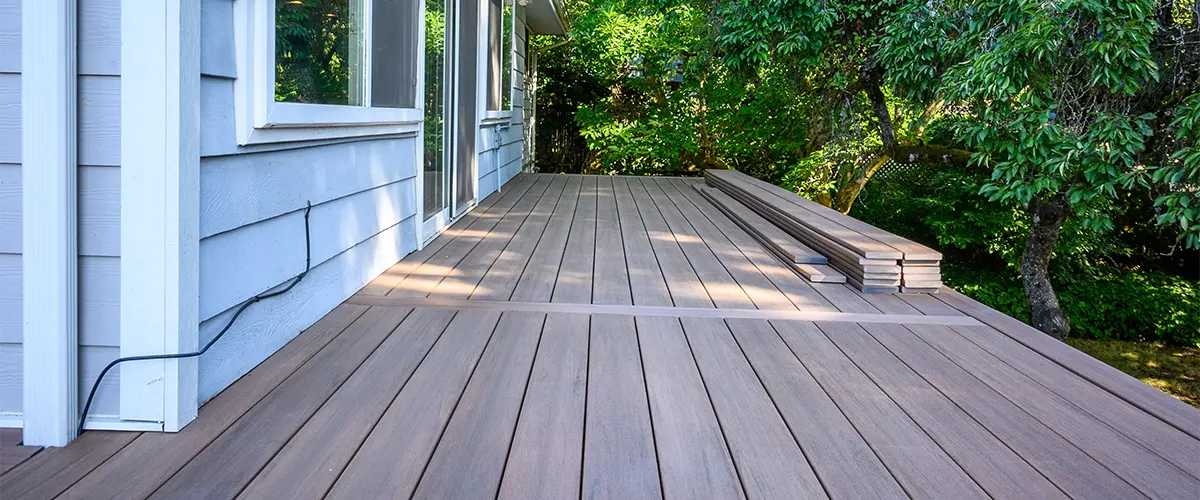 Railings not only enhance the aesthetic appeal of your deck, but also provide added safety for your loved ones. When it comes to choosing railings, your decision will be easy.
In Monroe, Washington State, deck lighting is required by law, as is the case in many other states and cities.
Our top picks for deck lighting include stairway lights and railing lights. They create a warm and inviting ambiance and provide guidance for safe navigation at night.
One good tip is to choose cost-effective low-voltage lighting for your deck. This type of lighting won't cause a significant increase in your electricity bill, and you can still enjoy good quality lighting for your deck.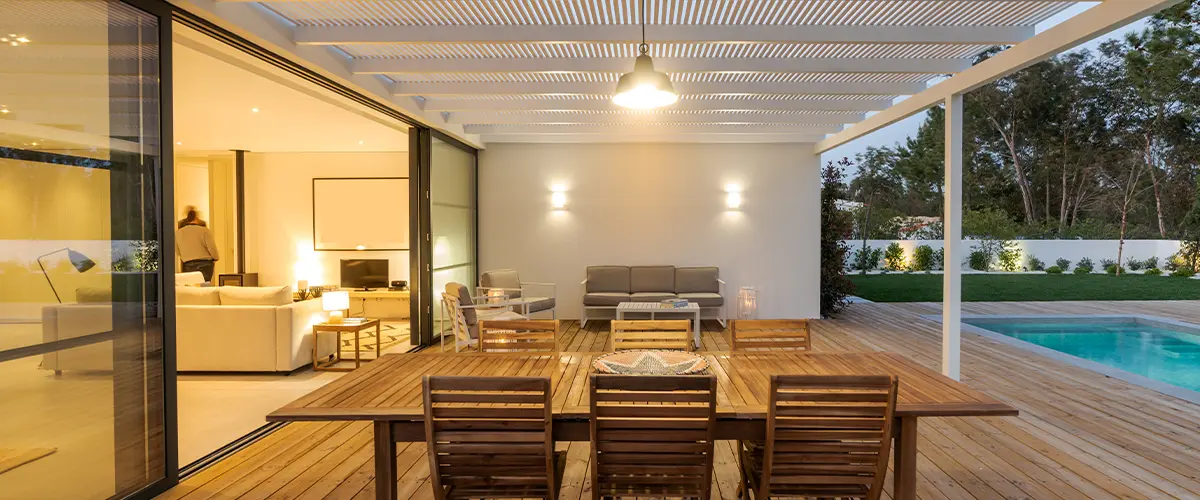 Ideas For Your Deck Building In Monroe, WA
Consider adding a new deck to enhance your outdoor area. Our completed projects can show you how to blend convenience and enjoyment. Take a look and experience the quality of our work firsthand!
Before
After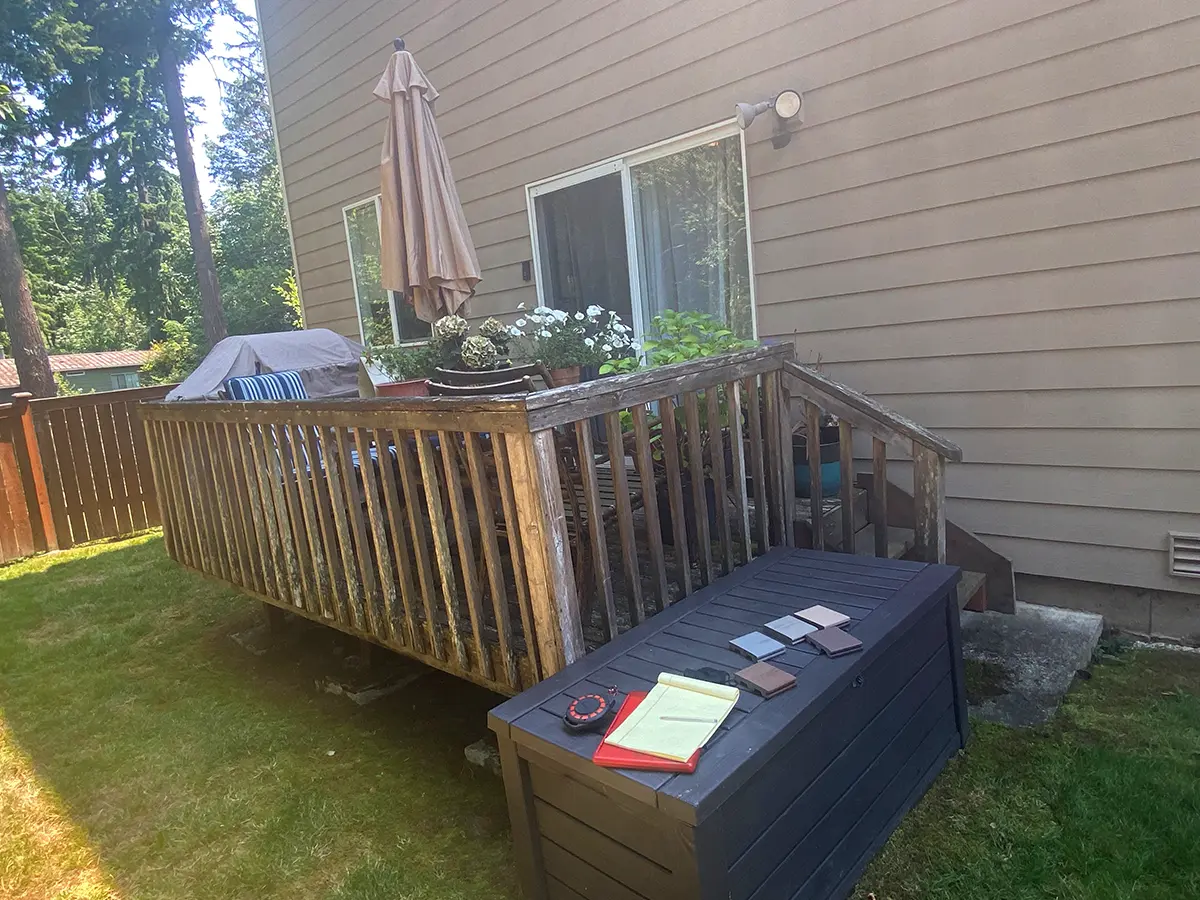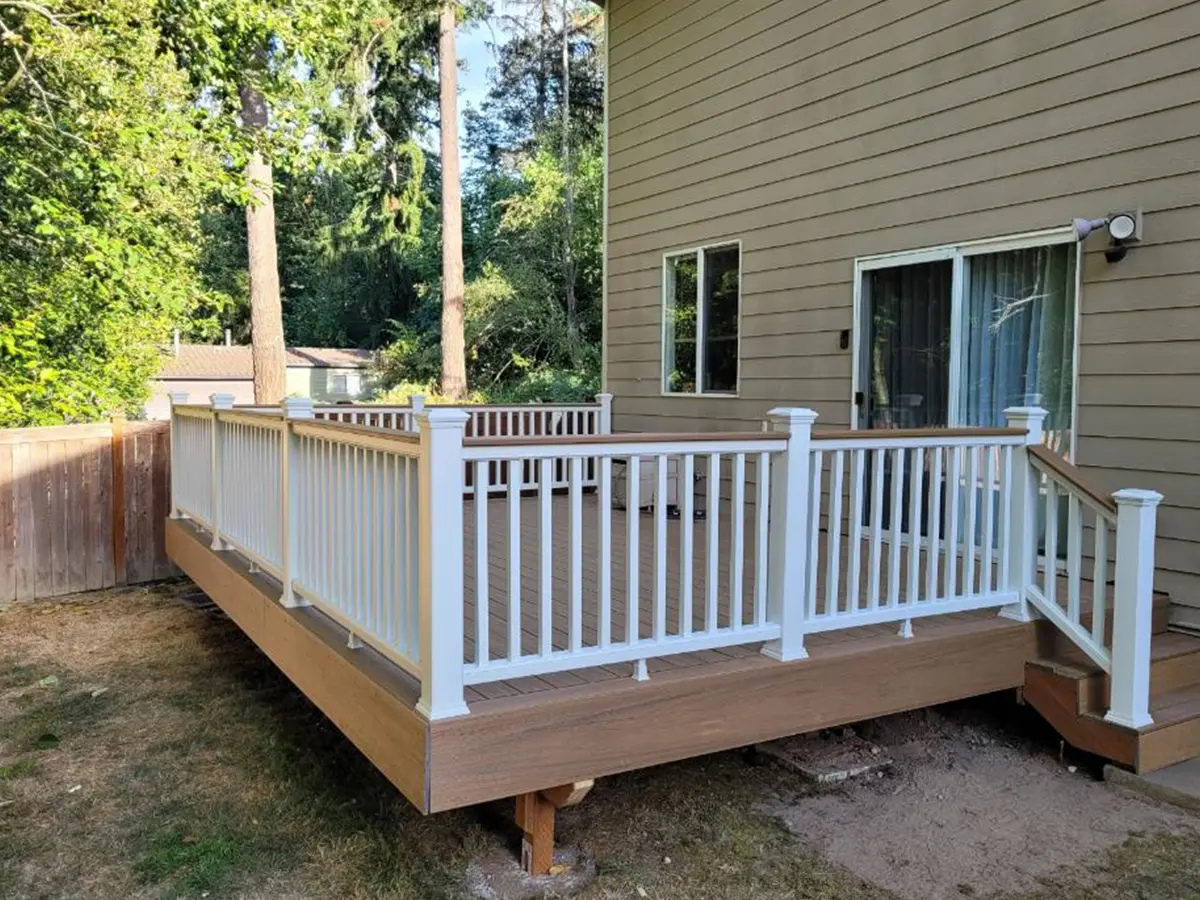 Before
After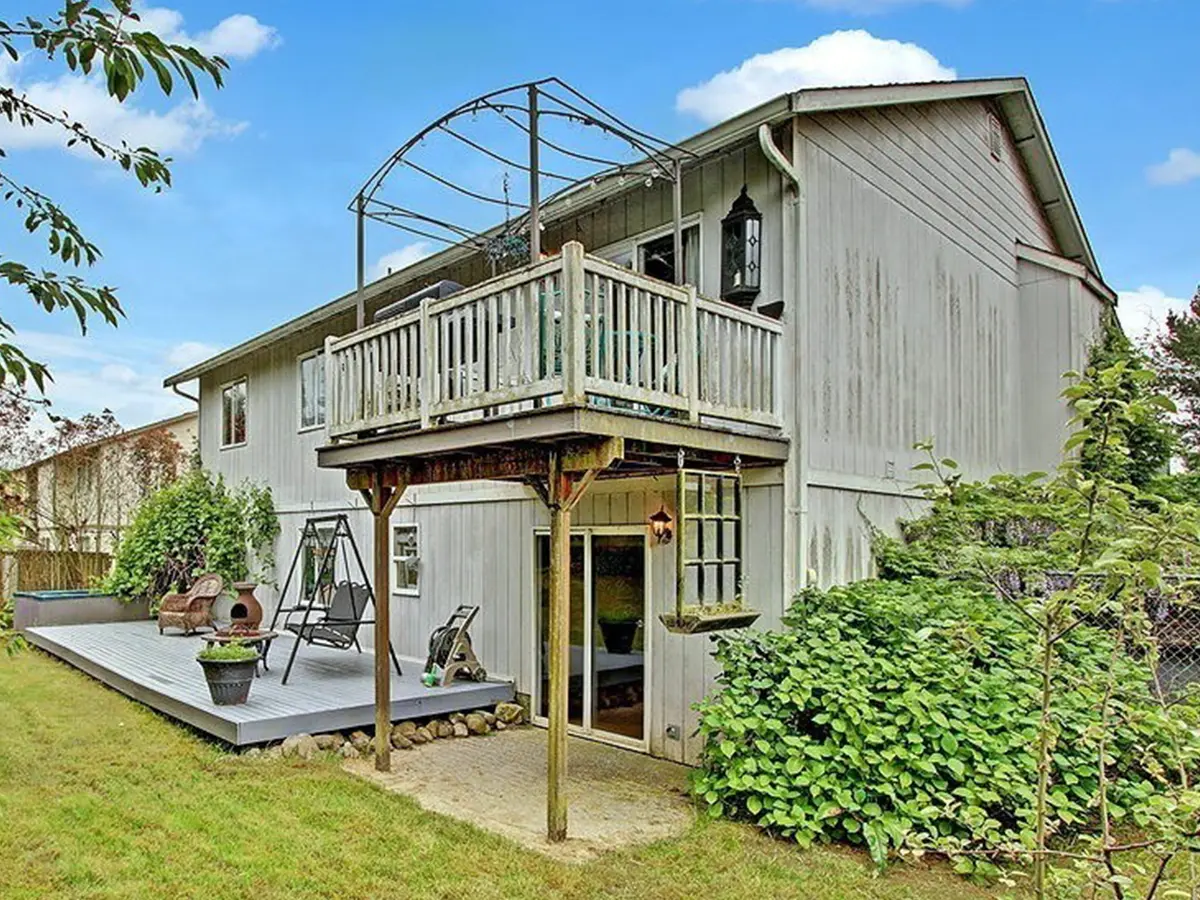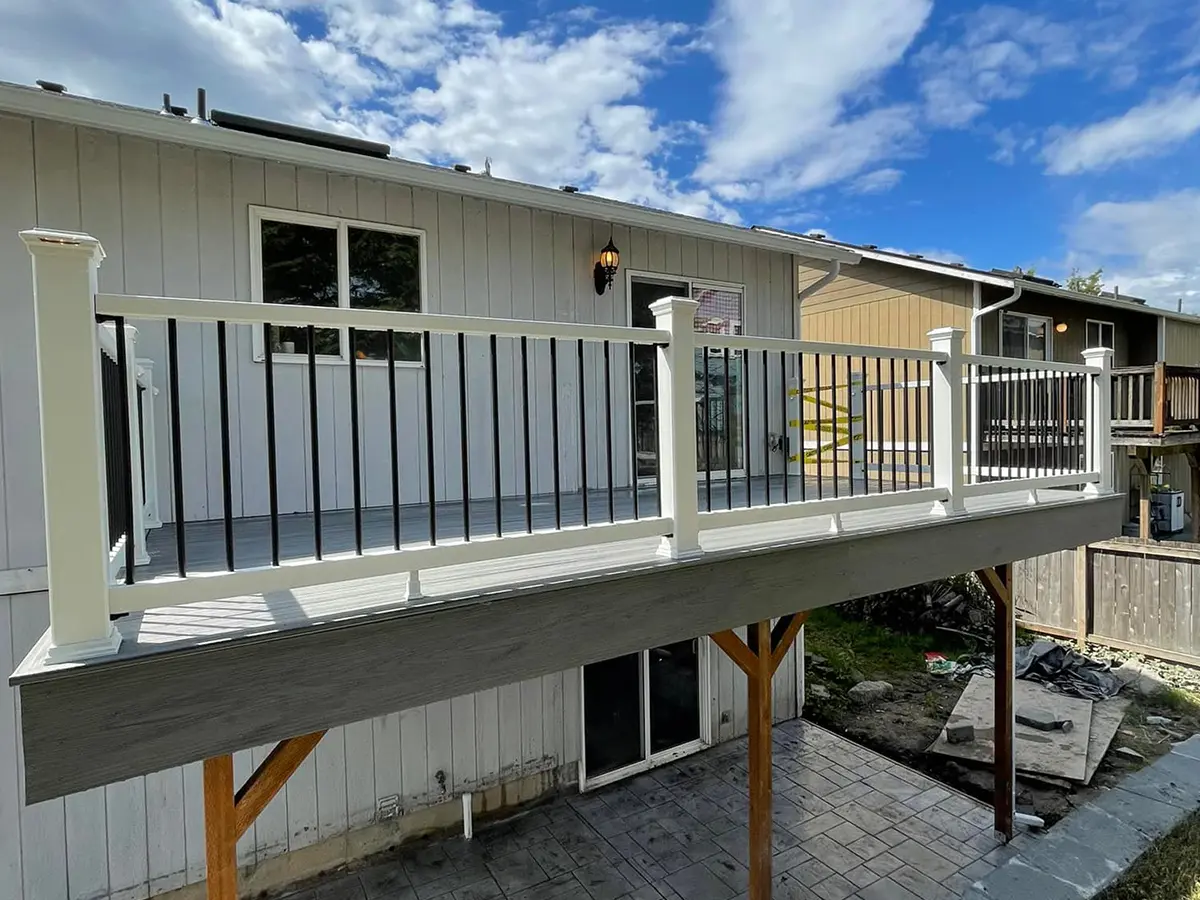 Before
After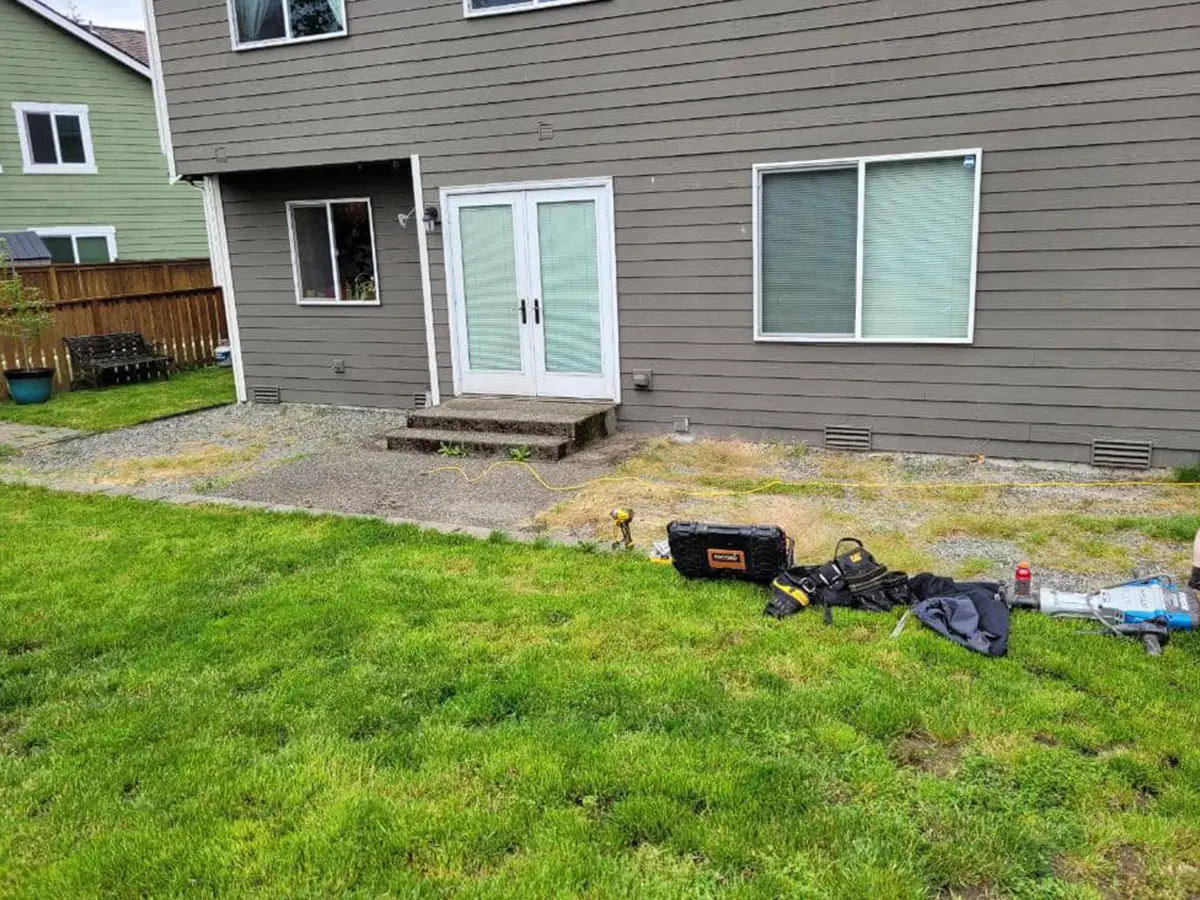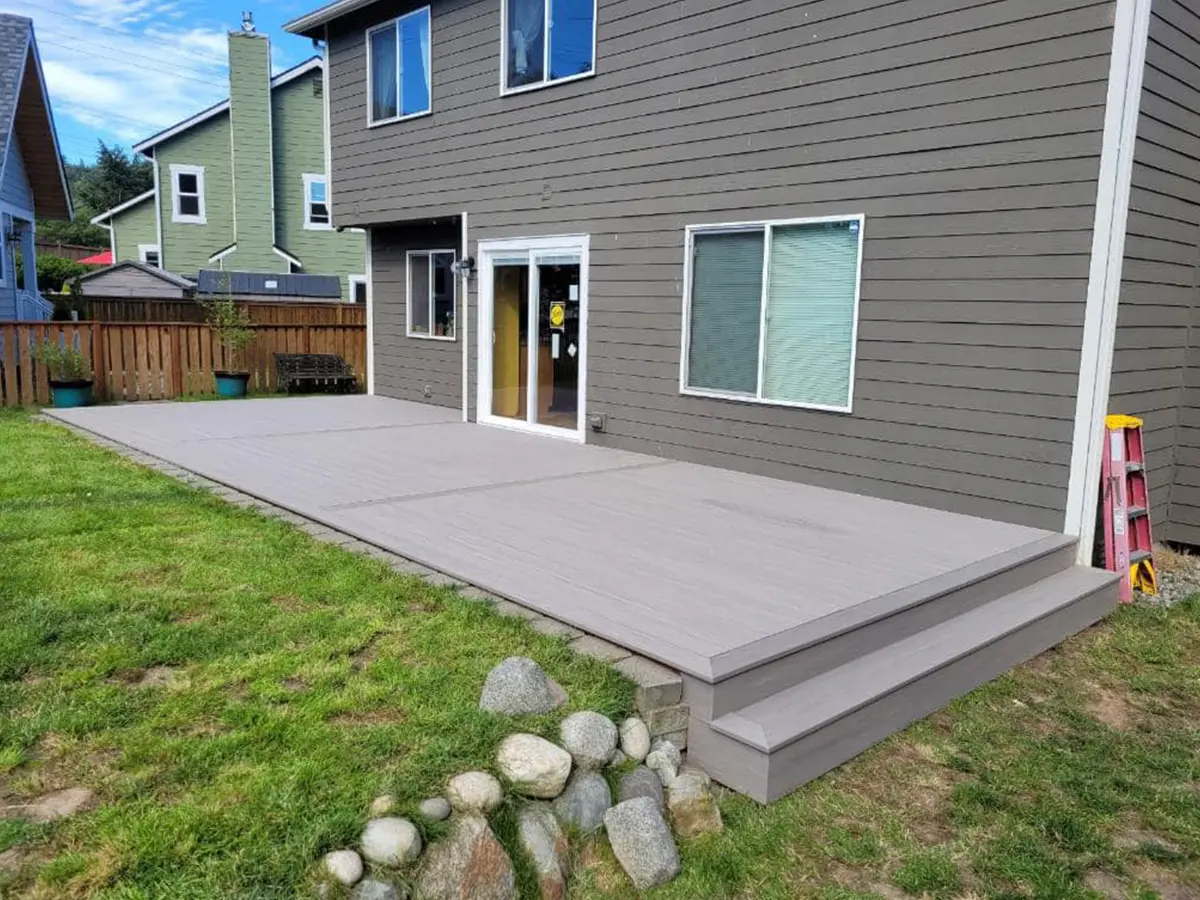 Before
After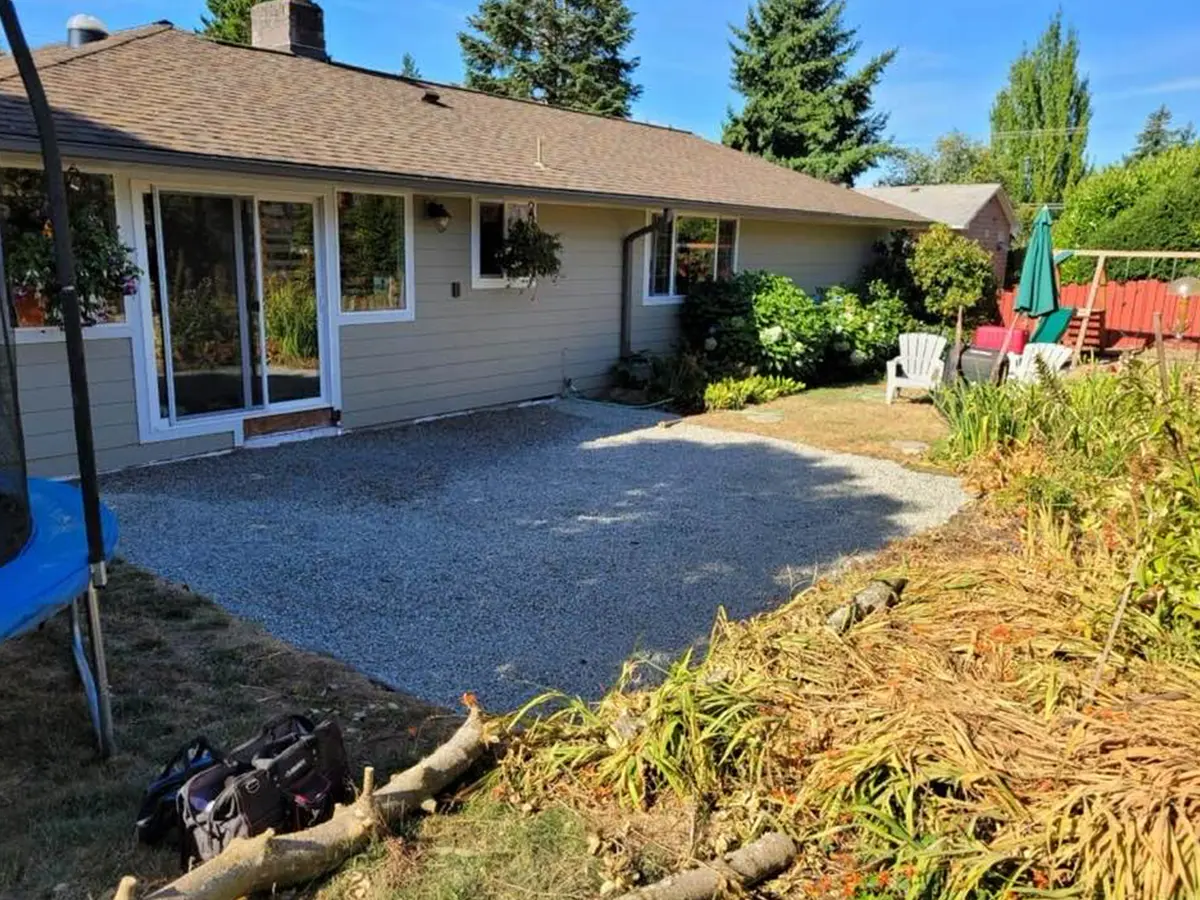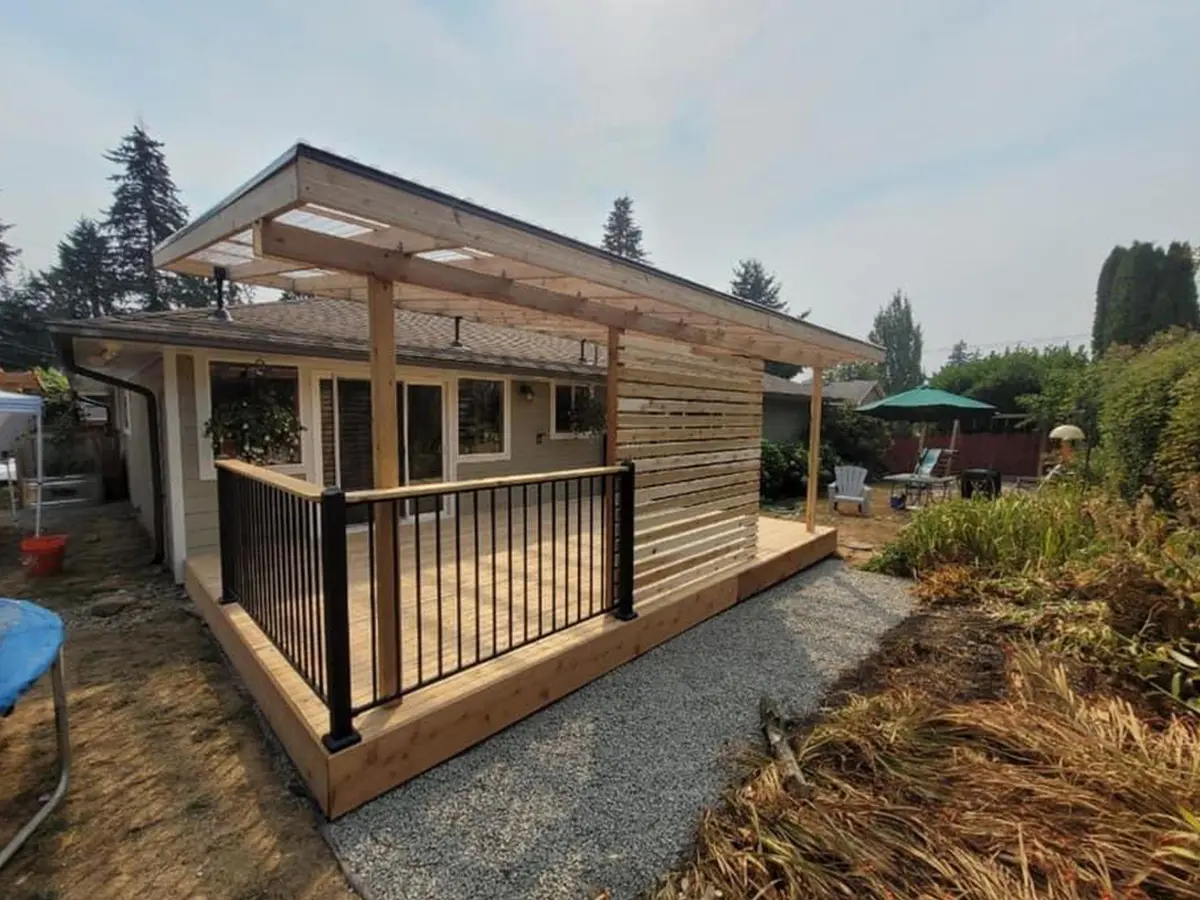 Get Your Deck Build Quick And Effortlessly
Our deck building process is designed to be easy and efficient. We prioritize clarity and quality to ensure that every deck we build meets our standards of excellence.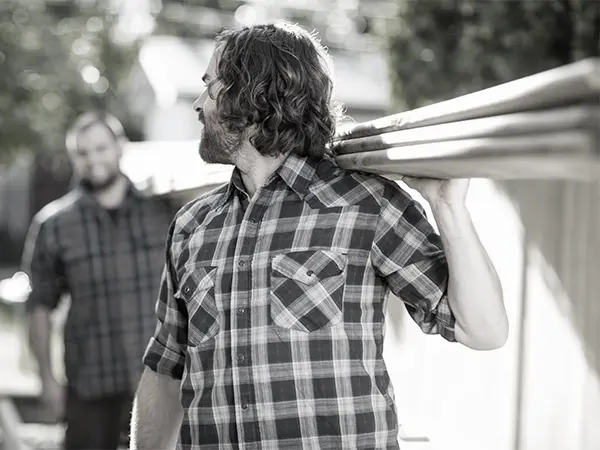 You're already doing this! Get your quote and we'll get back to you.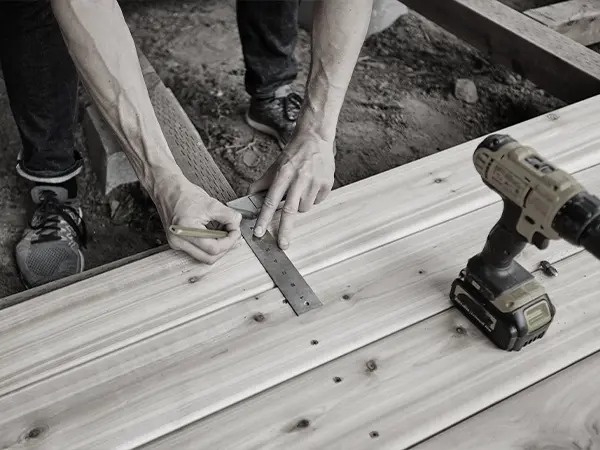 You'll be part of an incredible deck-building journey – yours!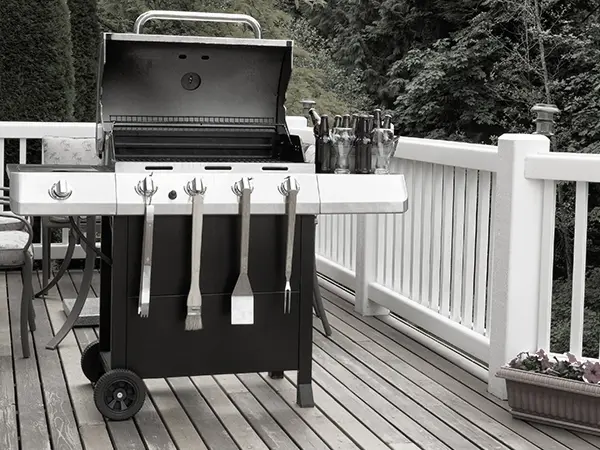 Start planning your next barbecue and invite people over!
Frequently Asked Questions
A 12×12 cedar deck will cost approximately $15,000. However, a 20×12 composite deck with aluminum railings, fascia wrapping, and a set of stairs will cost around $35,000. Though pressure-treated wood decks may be less expensive, they can cost more in the long term. Custom decks are typically more expensive.
After we come to your property and assess the work that needs to be done, you'll have a clear plan for budgeting and what materials will work best for your project.
Most of our jobs take three days to complete. However, for more complex tasks such as larger elevated decks with two sets of stairs, your project will require more time as we need to maintain high-quality work for elevated decks.
Whether you need your deck in two weeks or two months, we'll figure out a plan that works best for you. During our visit, we can give you a more precise timeline so there are no surprises.
Yes! We offer a 5-year workmanship warranty that ensures your deck is built to last for as long as you'll live in your home. Besides our warranty, you'll also get a limited-to-lifetime warranty on manufacturer materials, and we'll even do regular follow-ups to ensure your deck stands the test of time.
A permit is often required for a new deck build, with some exceptions. At Burgess Construction, we can take care of all the paperwork for you, from getting the permits to scheduling the inspections. We're well accustomed with the deck building codes in Monroe, so you're ensured the highest construction standards.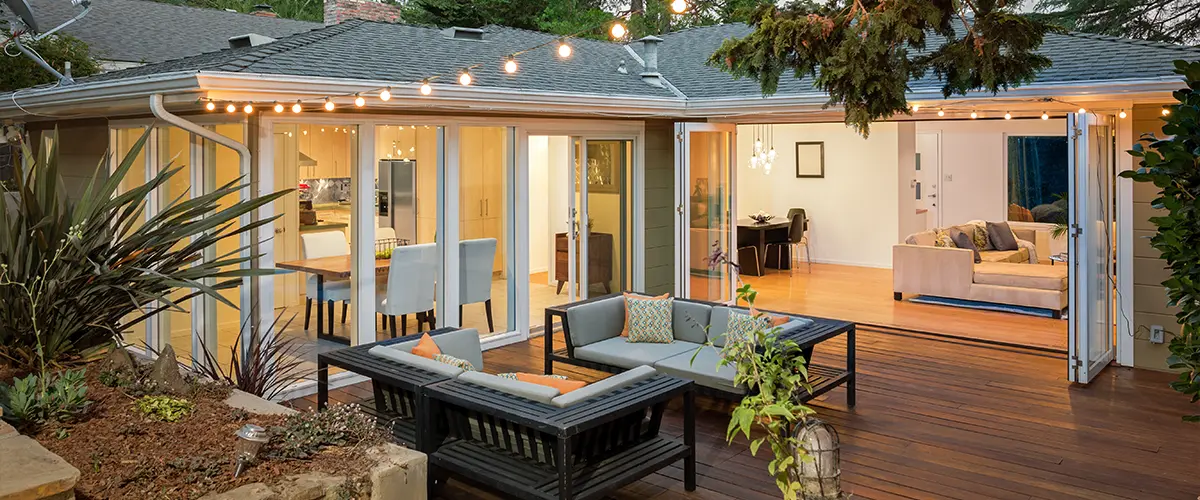 Now Is The Best Time To Get Your Well-Deserved Deck Addition!
We offer an exceptional home improvement experience for getting a new deck! Our building phase is efficient and predictable, ensuring no surprises along the way.
Burgess Construction aims for your absolute satisfaction with your new deck. We will collaborate with you to guarantee that your new addition meets your requirements and desires precisely. As one of the top deck builders in the region, we are dedicated to giving your project our full focus.
We tend to overdeliver, so here's what else you'll get:
Get The Best Deck Building In Monroe, WA Today!