The Best Fence Installation Cost In Woodinville, WA
Want to get an accurate pricing quote? Click the button below and talk to us!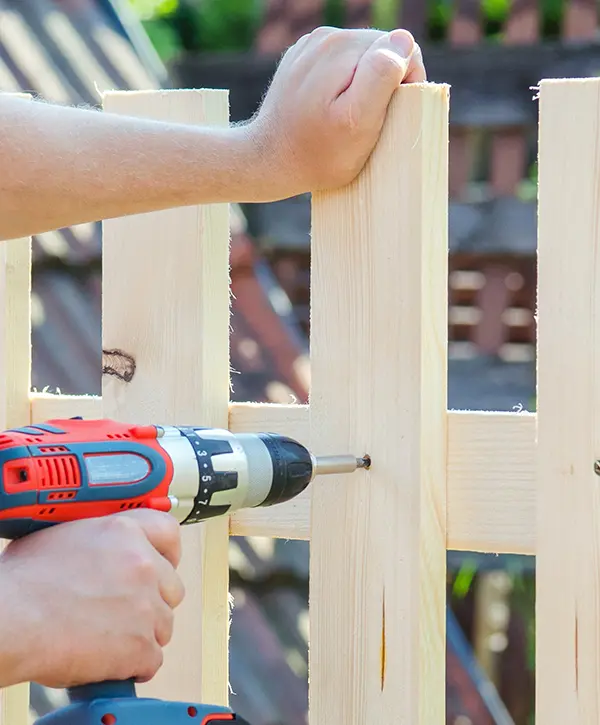 The fence installation cost in Woodinville, WA, is one of our customer's main concerns until they learn about our reasonable prices.
Here at Burgess Construction, we know your privacy and safety shouldn't come with an over-the-top price tag, so we're delivering high-quality fencing installations at a sensible price that helps you get this valuable upgrade.
Along with that, you'll enjoy some of the best perks of working with a top-tier contractor, including reliability, 24/7 customer support, and transparency!
Get Fairly-Priced Fence Installation With A Complete Service!
Not only do you get top-notch quality at one of the best prices in Woodinville, but you'll also enjoy a contractor that goes the extra mile to see you fully satisfied and happy with the end product. With us, you'll receive nothing less than outstanding.
Typical Fence Installation Cost In Woodinville, WA
When calculating the cost of your fence, size (length and height) is the most crucial factor. Besides size, you'll also need to consider what kind of material you want to build your fence with, as pressure-treated wood will be much cheaper than iron wrought.
Let's look at the average cost to build an 100 linear feet cedar fence.
| | Basic | Better | Best |
| --- | --- | --- | --- |
| Cedar Fence Materials | $1850.00 - $2190.00 | $2240.00 - $2490.00 | $2835.00 - $3500.00 |
| Cedar Fence Installation | $700.00 - $750.00 | $800.00 - $900.00 | $950.00 - $1200.00 |
| Total | $2550.00 - $2940.00 | $3040.00 - $3390.00 | $3785.00 - $4700.00 |
| Average Cost Per Linear Ft. | $27.45 | $32.15 | $42.42 |
Woodinville Homeowners Love Our Fencing Solutions!
Dozens of your neighbors are enjoying a more secure and private backyard. We're proud to say we helped them achieve peace of mind with our complete fencing service that takes care of everything, top to bottom. Here's what people say about working with us!
Stephanie and the whole team have been amazing to work with and so accommodating! 
Stephanie came out to draw up our fence plans while we were gone and sent me videos so that I understood the layout she was planning to do. Installation was easy and the installers were kind and thorough. 
Everything was explained to me and they always asked my opinion before doing something. We love our fence!
We are extremely pleased with our fences from Burgess Construction LLC. 
The crew showed up on time, was very friendly, efficient and professional. Stephanie and the crew were great at communicating throughout the whole process. 
Overall it was a 5 star experience- I would recommend them to anyone and plan on working with them again for a new deck!
Cost Of Different Fence Materials
Your fencing project's total cost will be largely determined by size, but the materials you choose can also majorly affect your upgrade timeline and final price. To get an idea of how much each material may cost, let's look at some common fence materials.
Depending on your wants and needs, such as color, texture, upkeep costs, and the cost of the wood itself, selecting different wood species can be daunting.
If you're looking for a budget-friendly option, pressure-treated wood is usually your best bet; however, if you'd like to give your outdoor space an elegant atmosphere at a more expensive price point then tropical hardwoods like teak or ipe are perfect for the job.
Whether or not you're using it for your dream home or a small craft project, each type of lumber comes with its own cost. Here is an overview of the most common woods that are used today and their associated prices (including materials and installation).
| Type Of Wood | Cost Per Linear Foot |
| --- | --- |
| Spruce | $25 |
| Pine | $28 |
| Cedar | $33 |
| Western Red Cedar | $33 |
| Redwood | $48 |
| Tropical Hardwoods | $50 |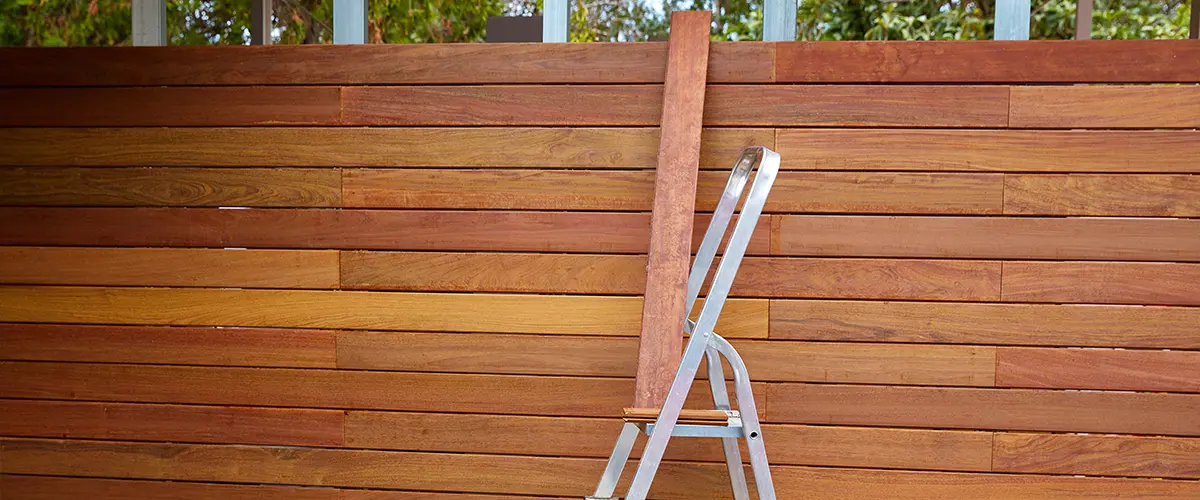 Homeowners are increasingly selecting vinyl fence panels due to their sturdiness, longevity, exquisite look, and versatile design options. Vinyl fencing is the perfect choice for any home – ensuring durability that will last a lifetime while providing endless style combinations to enhance your outdoor space.
Although its initial cost may be higher than other materials, the long-term savings from its low maintenance make investing in man-made materials a wise decision.
Installing a vinyl fence can be an affordable way to improve the security and aesthetic of your home – at around $30 per linear foot, or $4,500 for 150 feet. You'll find prices ranging from as low as $17 up to about $38 for more intricate designs.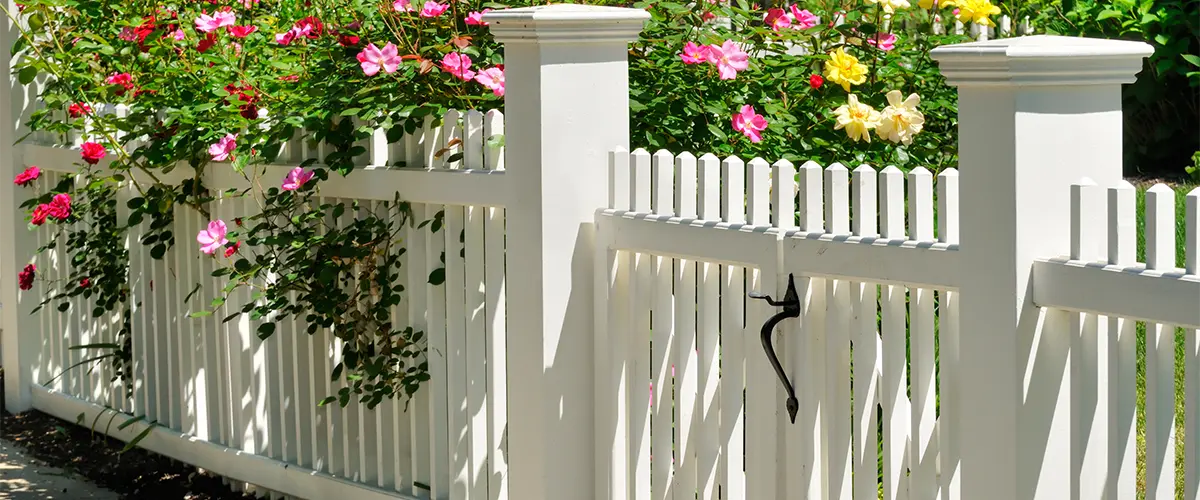 Chain link fences are a modest and economical option when it comes to fencing, but they also come with an abundance of benefits that should never be disregarded. For instance, these types of fences are often used in large estates like parks or schools – making them the ideal solution for demarking public areas.
Chain link fences are often used to enclose basketball or tennis courts, animal pens, and larger properties like estates or farms. Indeed, they provide a reliable boundary that safeguards goods and animals, but they don't do much for privacy or aesthetics.
The chain link fence cost would be around $1,587 for a small backyard of 500 square feet, about $3,105 for a mid-sized yard of 2,000 square feet, and about $4,140 for 3,500 square feet.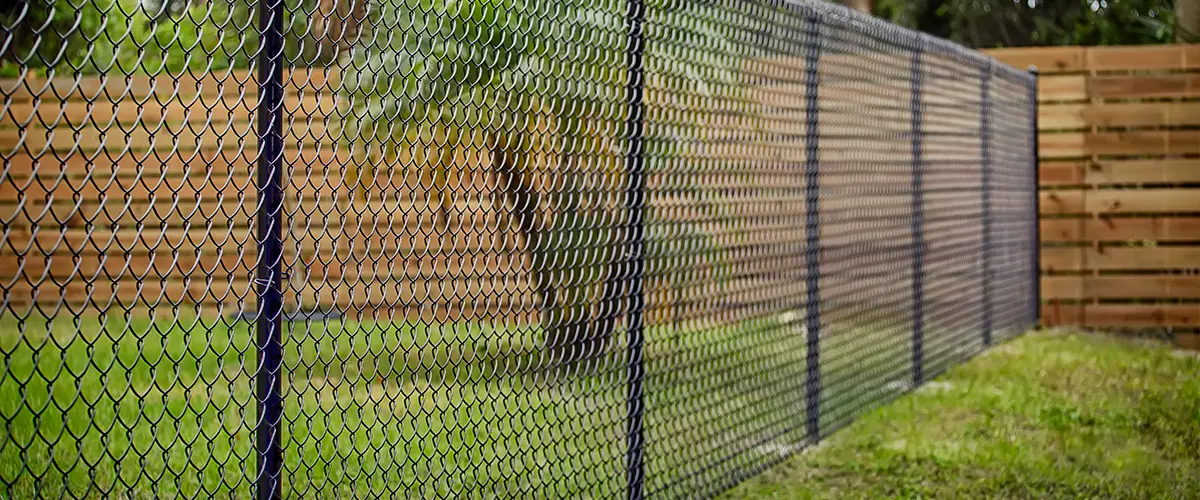 Metal fences, whether wrought iron, aluminum, or another metal, are great options if you're not on a budget.
Although they are more costly than wood or vinyl fences, wrought iron fences will take your backyard to the next level with their amazing look. They require minimal maintenance and won't need you to stain, paint, or reseal them at any point in time.
Metal Fence Installation - by linear foot for a 4-foot tall fence
| Material | Unit Cost |
| --- | --- |
| Aluminum | $8 - $12 per linear foot |
| Steel | $7 - $10 per linear foot |
| Wrought Iron | $25 - $30 per linear foot |
Metal Fence Installation - 200 linear foot for a 4-foot tall fence
| Item | Unit Cost | Quantity | Line cost |
| --- | --- | --- | --- |
| Fencing material: aluminum | $8 - $12 per linear foot | 200 | $1,600 - $2,400 |
| Gate | $150 - $700 per unit | 1 | $150 - $700 |
| Fence posts installed in concrete | $2 - $4 per linear foot | 200 | $400 - $800 |
| Material Cost | $10.75 - $19.50 per linear foot | 200 | $2,150 - $3,900 |
| Labor Cost | $20 - $25 per linear foot | 200 | $4,000 - $5,000 |
| Total Cost | $30.75 - $44.50 | 200 | $6,150 - $8,900 |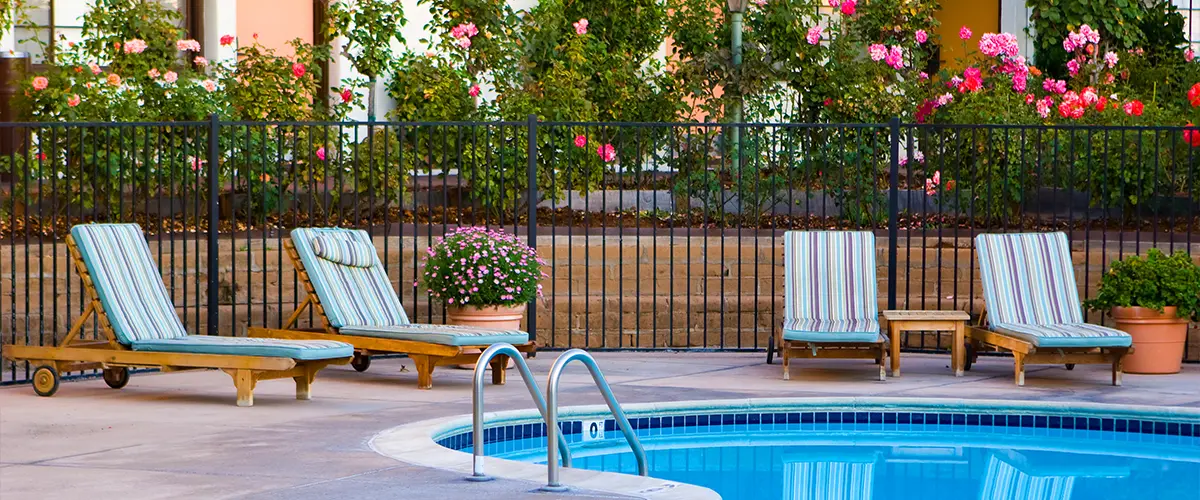 For a truly unique fence that will wow any onlooker, pair metal and masonry materials to enjoy an outcome that's nothing short of impressive!
Although more expensive than wood or vinyl options, masonry fences are exquisite and highly durable. Not everyone can afford to upgrade their properties with these types of walls but if you do, the end result will speak for itself.
Keep in mind that installation does require expert knowledge so make sure you hire a professional contractor!
Generally, construction costs may vary from $10-$45 per square foot, depending on your specific type of brickwork choice.
| Type of Brick Material | Cost Range Per Square Foot |
| --- | --- |
| Traditional Brick | $35 |
| Hallow Brick | $20 - $30 |
| Brick Veneer | $10 – $30 |
| Thin Brick Veneer/Mini Brick Veneer Strips | $5 – $15 |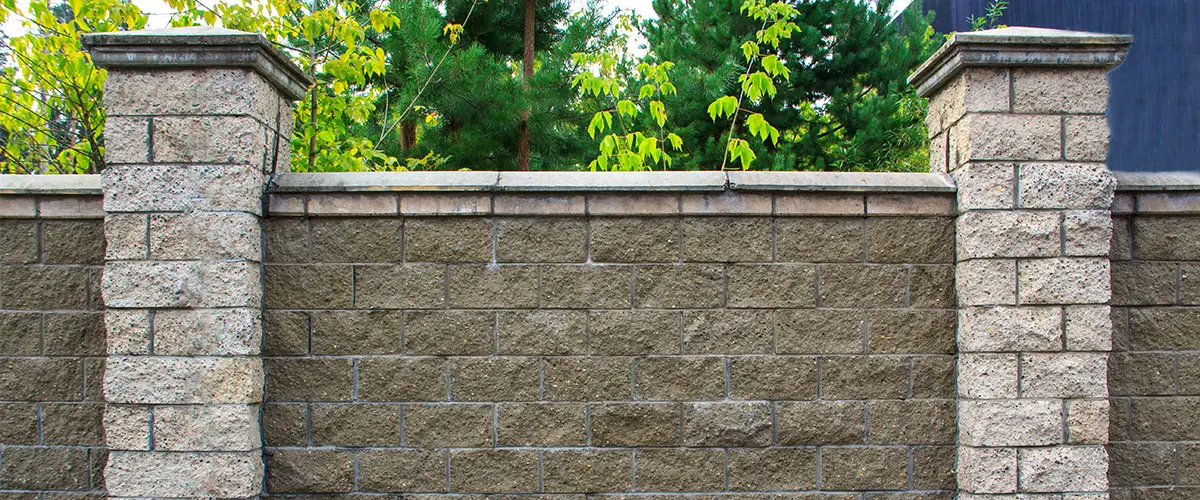 Factors That Will Impact Your Fence Installation Cost
With plentiful fencing materials and fence styles available, it's important to consider the purpose of your fence. The installation process of each type can differ significantly, affecting the overall cost. So be sure to evaluate carefully before making a choice!
The rain fence costs between $11 to $29, the picket fence is around $12 and $48, and the privacy fence costs between $20 to $45.
To accurately calculate the lumber needed for your fencing project, consider its height. 6 feet is a common choice; however, 8 and 4-foot fences are also available.
For an 8-foot fence, add 20% – 30% to your budget for additional lumber. Subtract 20% – 30% for a 4-foot fence.
To ensure a convenient exit route from your backyard, you should consider installing an elegant gate. On average, professional installation fees for gates range between $175 and $1,200. For cohesion's sake, it is recommended that the material used to create the gate matches with that of the fence so everything looks cohesive in design.
Demolition Or Removal Services
When our clients require us to clear the area for their new fence installation, this usually means that we have to take away old fences, as well as rocks, trees, and shrubs. We urge allocating an additional $500 for tree removal services; additionally, it is about $3 to $5 per linear foot of fence removal.
Sensible Fence Installation Cost In Woodinville With Burgess!
Don't let fence installation stress you out – it's one of the most budget-friendly home improvement projects that can significantly enhance your lifestyle!
Safeguarding you and your family is invaluable, so we promise to give an honest quote that accurately demonstrates the top-notch service you'll get. 
If you've exhausted the local BBB in Woodinville and you're ready to get to work with the best fence building company around here, this is it!
With Burgess Construction, there's no need to sacrifice security in order to save money – creating a safe haven has never been more affordable!
You're getting:
Ready To Get The Best Fencing Deal In Town?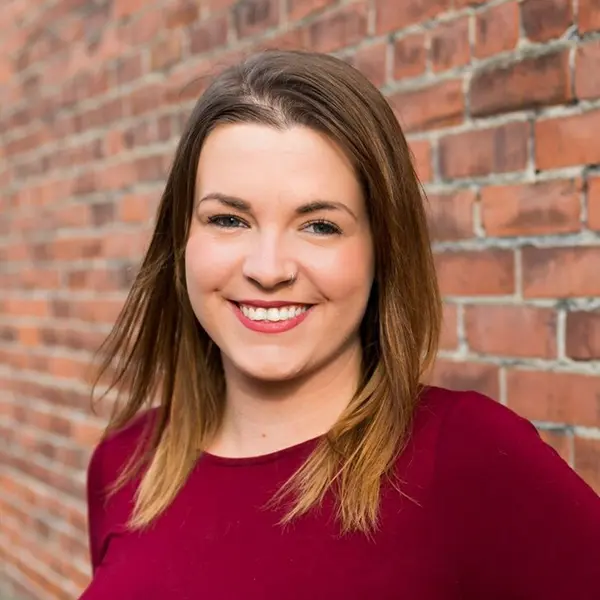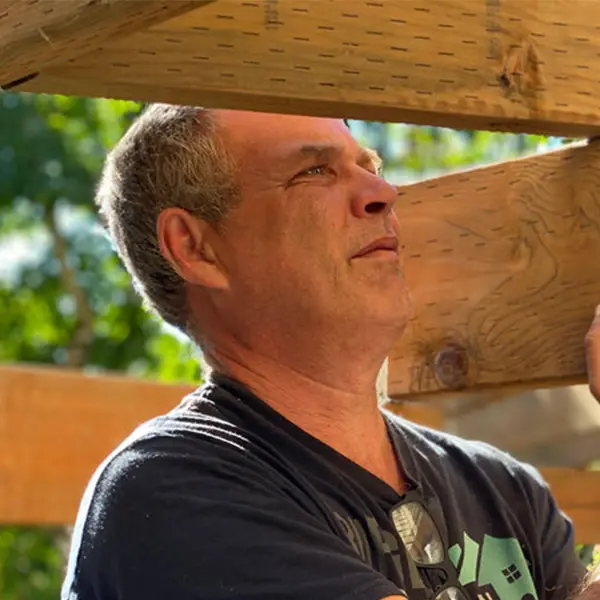 Request a free quote and let's discuss your fence installation cost in Woodinville! Or talk directly with Stephanie and Blaine, the owners of Burgess Construction, at (425) 791-5281 and see if we're the right fit.