The Best Deck Repair Cost In Bothell, WA
No time to read this guideline? Get accurate pricing on your upcoming project right now!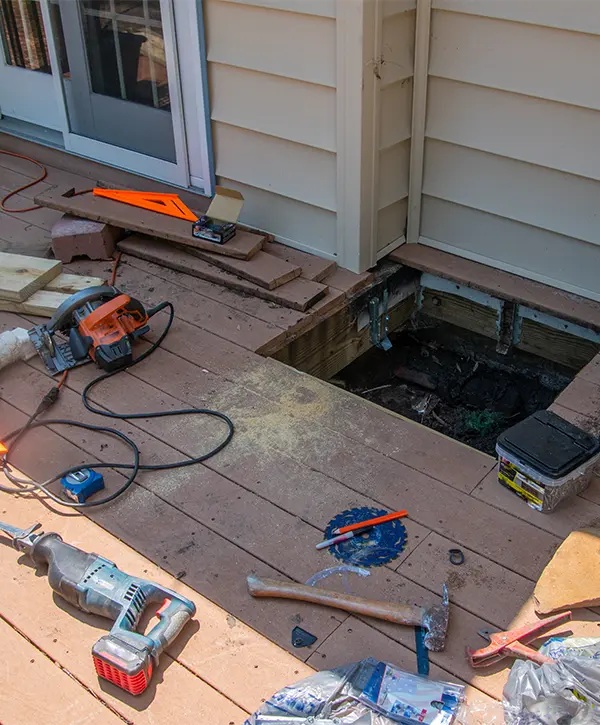 As contractors charge unreasonable prices, homeowners are increasingly suspicious of their services and quotes.
Burgess Construction is revolutionizing the deck repair industry in Bothell, WA, with its superior services at a competitive price. Our commitment to transparency ensures that our clients achieve their desired results without putting undue strain on their wallets!
Our deck repair cost in Bothell speaks to the unparalleled quality of our service, as it emphasizes a comprehensive and effortless experience for you. We ensure that what we provide is nothing short of exceptional!
A Deck Repair Cost That Makes You Start Your Project Today
At our company, we guarantee you the utmost excellence and fidelity in deck repair. Our commitment to detail means that no challenge is too big – rest assured, we'll do whatever it takes to get the job done right!
Quality Deck Repairs - Now At A Fair And Reasonable Price
At Burgess Construction, we understand that having a secure deck is essential for you and your family. We don't take any chances regarding the safety of our structures – if there's even the slightest sign of movement or instability, we immediately close off access and fix it right away.
By partnering with us, you'll receive a quality and long-lasting product. We value your time, property, and investment, so we can guarantee you won't feel pressured into doing anything, and you can sit back, relax, and enjoy the ride.
We've designed our process to be easy to follow yet customizable so your particular needs can be met – allowing for the anticipation of returning to your deck as soon as possible! Besides, you'll enjoy a reasonable deck repair cost that covers everything.
Here at Burgess Construction, we offer professional deck building and deck repair services for all Bothell, WA, homeowners. Check out our offer and get the best deal in town!
Homeowners In King County Love Their Freshened-up Decks!
Check out what our customers say about working with us for their deck repair projects!
We hired Burgess again for our deck rebuild. The crew did an amazing job, again!
They showed up on time and completed the tear down and complete rebuild of our deck in 4 days.
It looks beautiful and we can't wait to enjoy it this summer. 5/5 would recommend for any fence and/or deck projects.
Blaine and his crew replaced my deck and fence this week and they did a fantastic job!
They were on time, in budget, and super communicative.
I will use Burgess for all my deck & fence needs in the future, and recommend to any who ask.
I wish I had this experience with every contractor I worked with thank you for everything, Blaine!
Typical Deck Repair Cost In Bothell, WA
The cost of repairing a deck in Bothell will vary depending on the extent of damage and required repairs.
Generally, retrofitting a wooden deck with composite boards can cost you up to $12k. If you wish to bolster the railing and stairs and fit a brand-new handrail, your costs could spiral up to $18k or more.
Let's examine some of the most frequent deck repairs and how much they'll cost.
Resurfacing A Wood Deck With Composite
Revamp your wood deck with composite boards – a project that will cost approximately $15,000. This includes dismantling the current deck and fitting new composite parts to create an enhanced look and feel for your outdoor space.
Homeowners can find a wide range of options that suit their budget, from high-end Trex products at $60-$70 per square foot to more economical alternatives.
Reviving an aged pressure-treated deck with a new wood type is certainly achievable. Here's the cost breakdown for different varieties of lumber: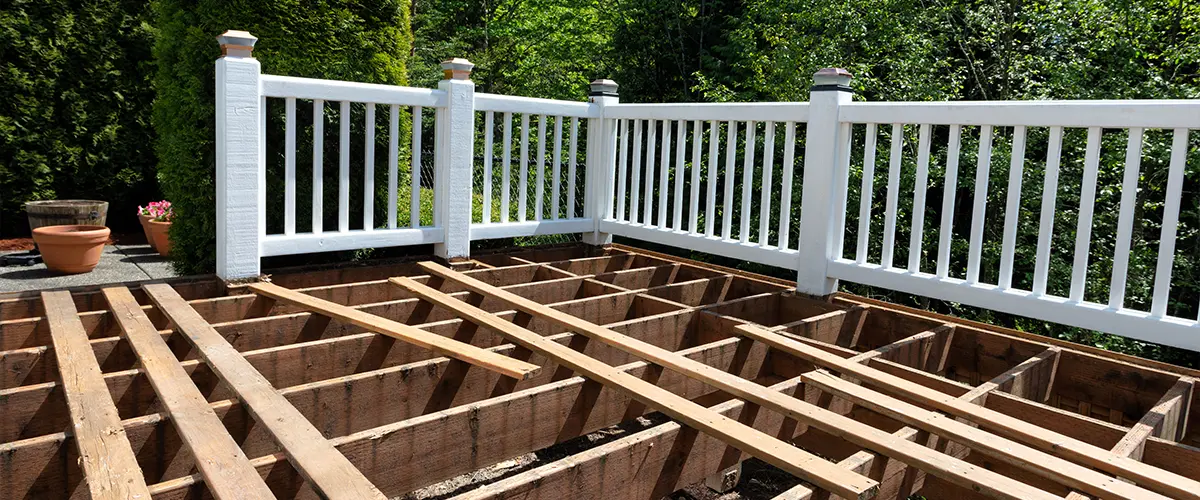 Don't let your outdoor deck's wood railings become unsafe and worn out over time from the elements. Invest in new railing systems to have a secure space for leisure that is strong, aesthetically pleasing, and safe all year round!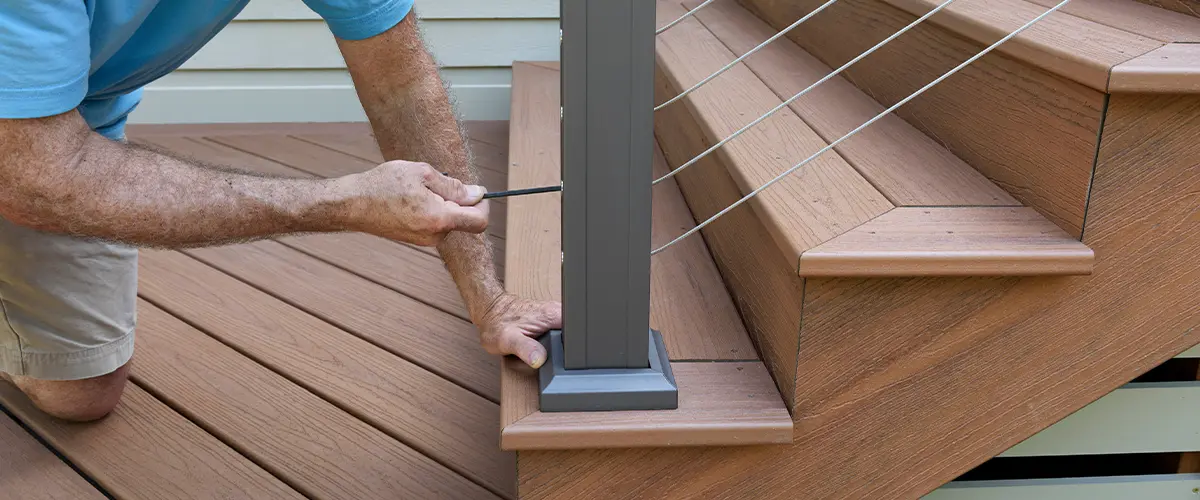 Although common, planting wooden deck posts in the ground will cause destruction. Pressure-treated wood may have a reputation for being resistant to decay and pests, yet it cannot hold up when submerged underground.
With the right selection of post materials in terms of size, shape, and quality, replacing posts and pouring concrete footings come at a price between $200 to $400 per post. The cost for just the posts would usually hover around $100-$250. Invest now in new posts with varying design options so you can be assured that your beautiful upgraded deck will last for many years!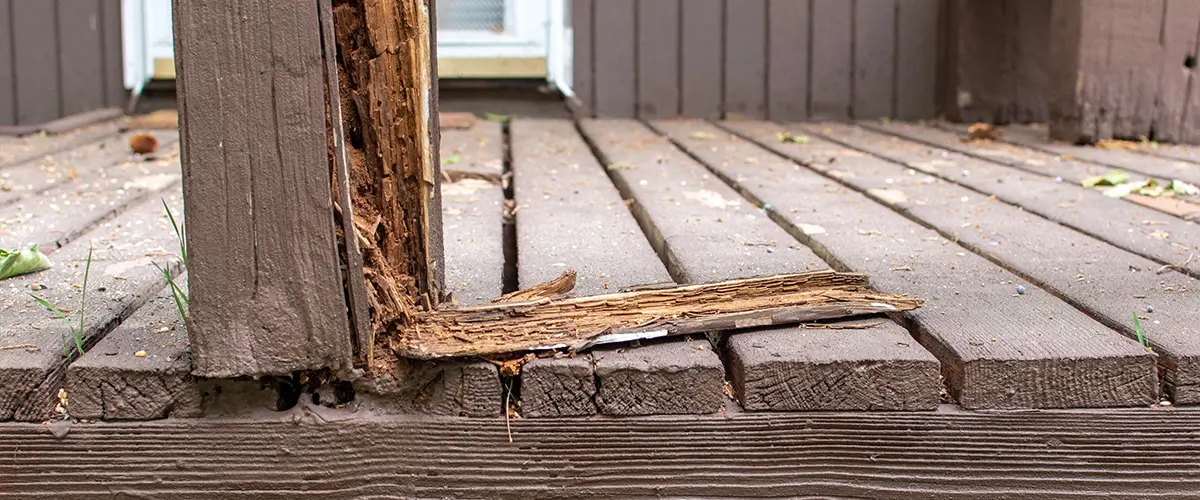 Handrails and wheelchair ramps provide helpful aid for those with mobility limitations and ensure that stairways are secure, providing a secure space for everyone to enjoy.
If you have a broken or unstable staircase or banister, taking action as soon as possible is essential. The replacement cost depends on the material used; however, it typically ranges from $500 and up for an entire set averaging no less than $2,350. Prices can even go beyond that!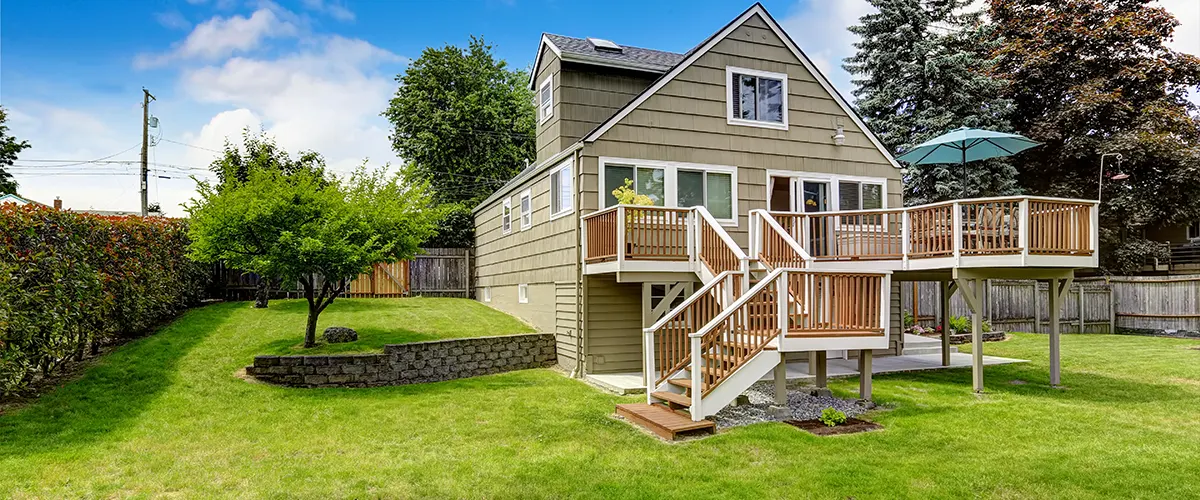 Repairs Of Extra Features
It is essential to routinely inspect your exterior fixtures, like awnings and pergolas, to remain pristine. Wooden constructions are especially prone to the elements over time; thus, frequent check-ups will guarantee their extended life span. Don't forget that regular maintenance is key!
The expense of renewing a wooden pergola can fluctuate drastically, with some serious damage costing up to $2,000. Nevertheless, if all that needs to be repaired is the replacement of outdoor lighting fixtures, then you could end up just spending hundreds rather than thousands.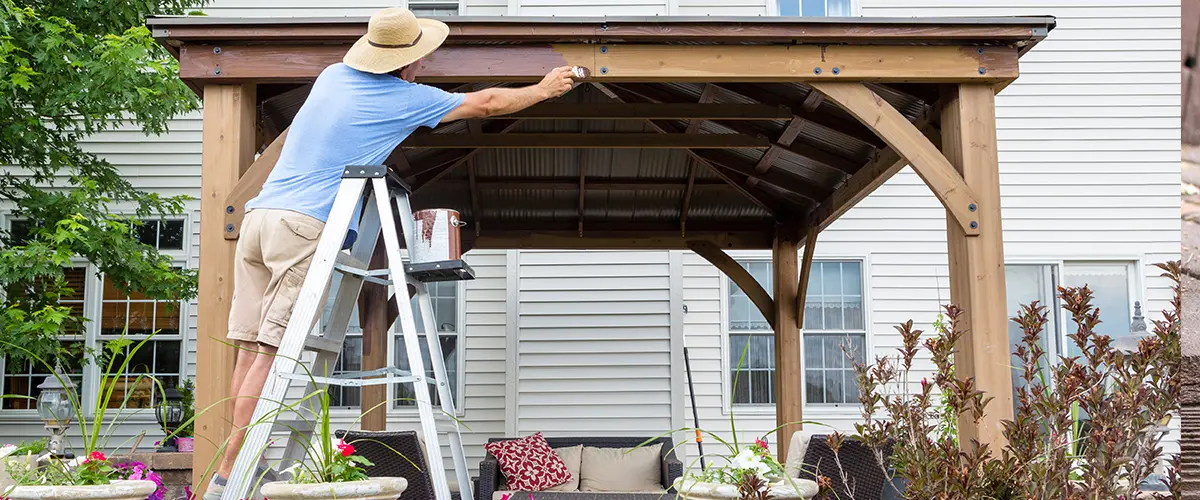 Tips To Follow When Budgeting For Your Deck Repair Cost In Bothell
Be Thorough With Your Repair
Deciding which repairs to make on your deck is tricky for customers; although the appearance may be desirable, your family's safety should always come first. Minor damage might not appear alarming at the moment. However, an unstable frame can prove dangerous and even cause disaster if left unaddressed. Therefore, any necessary fixes must be carried out with caution in mind.
To ensure you get the deck of your dreams, you must have a detailed conversation with your contractor about what you envision. Doing this will help them understand precisely how crucial nailing this project is for everyone involved and clarify the desired outcome. Asking questions not only fosters understanding between all parties involved but also shows just how devoted and committed you are to receiving an ideal finished product.
As always, it's best to be prepared for the unexpected. Despite our generous 20% breakage coverage, you could still run into issues – like deteriorating railings or sinking concrete blocks. Perhaps a different type of decking material is more appealing now? To ensure your project won't suffer from any unforeseen problems in the future, make sure to allocate an additional buffer within your budget ahead of time.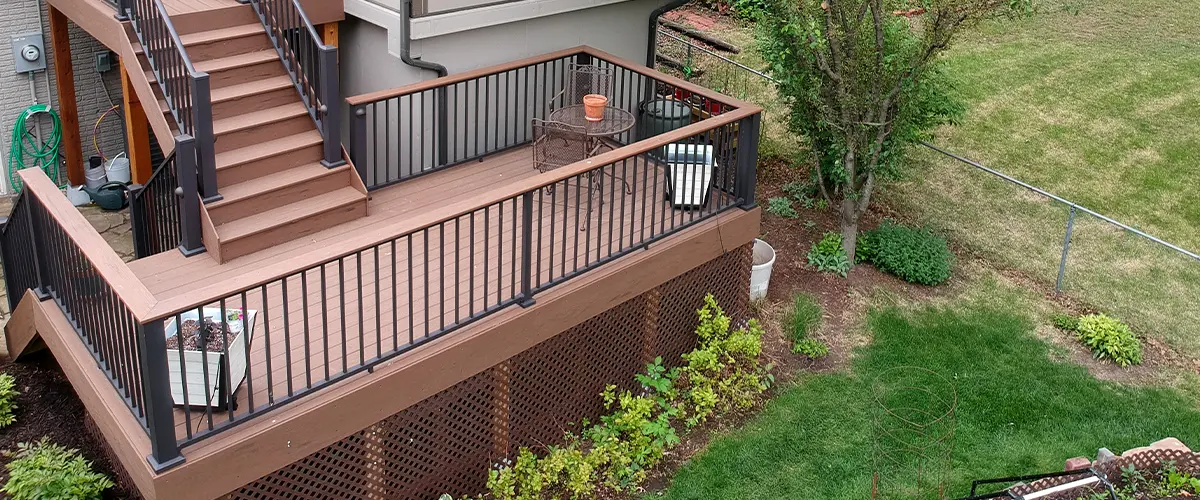 Get Full Transparency On Your Deck Repair Cost In Bothell!
Homeowners are often unaware of the necessary details, making it difficult for contractors to communicate pricing in a way that is easily understood.
At Burgess Construction, our top priority is delivering outstanding service through your entire building process. Our team will keep you up-to-date and reassure you each step of the way while overseeing all details!
If you're ready to work with a top-tier contractor for your outdoor space, Burgess Construction offers the best deck repair cost in Bothell and some of the best perks you'll find around here!
Get The Most Advantageous Deck Repair Cost In Bothell!