The 5 Best Deck Building Companies In Mill Creek, WA
Here are the best deck builders in Mill Creek! Choose the best fit for your project now!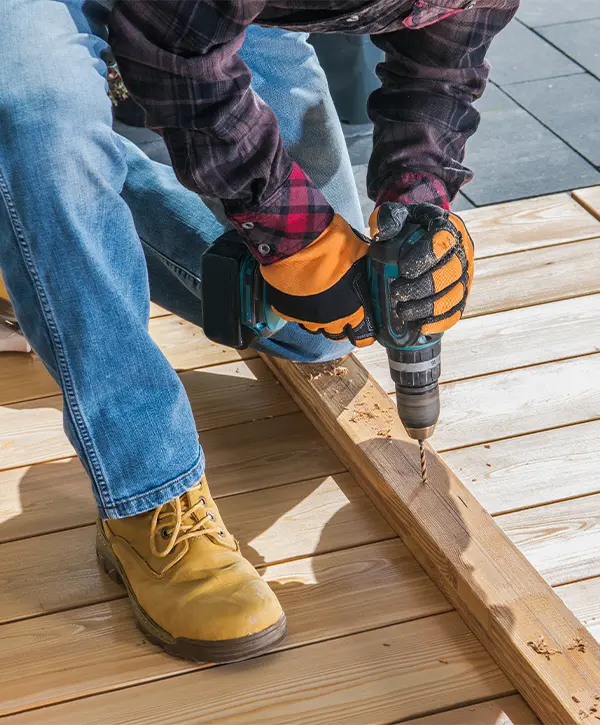 There are many deck building companies in Mill Creek, WA, but few will deliver the superior product you deserve.
Here at Burgess Construction, we're accustomed to how our competition works. We've seen some of them build amazing decks, but we've also seen decks built with no sense of responsibility.
Finding the best deck building companies in Mill Creek takes a lot of time and research, but we'll make your decision easier.
Here's our take on the best 5 deck building companies in Mill Creek, Washington!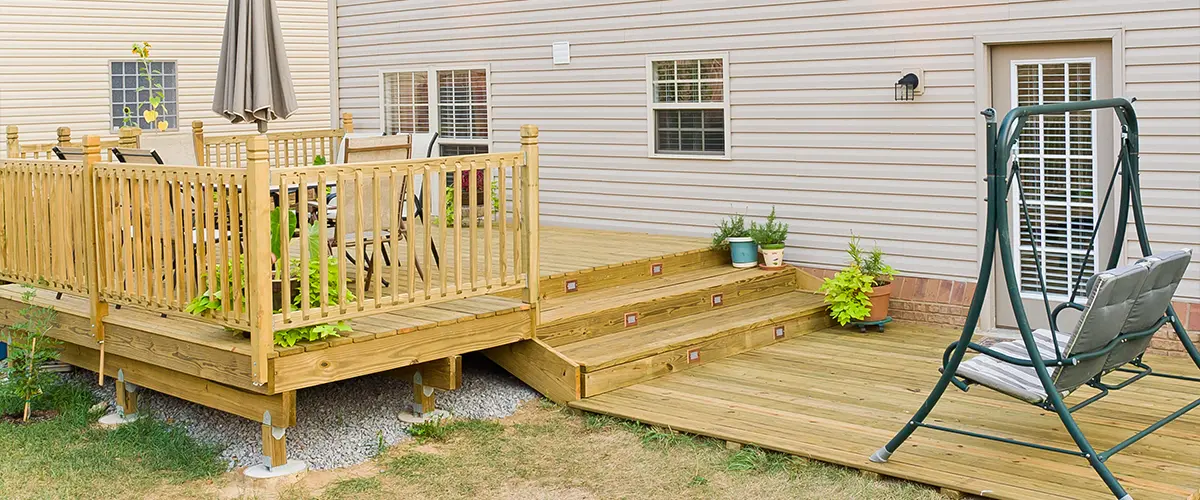 1. Starting With Burgess Construction
Burgess Construction strives to make positive changes in the deck building industry.
We offer you the ultimate deck addition that is both reliable and long-lasting. We deliver a fast, efficient service at an honest price. After a close inspection of your backyard, our experts will provide you with precise pricing and timeline estimate – it's then up to you if you want to proceed!
We've made starting your project extremely easy!
We've made starting your project extremely easy!
We'll build you a deck while keeping your comfort and well-being at the core. Our builders are always courteous, dependable, and prepared to assist whenever you need it! We will keep you updated throughout the process, so rest assured that we'll perfectly bring your vision to life!
We're installing wood decks and composite decks from the most popular brands, such as Trex and TimberTech composite decking.
Many of your neighbors have already worked with us! Here's what they're saying about having a professional on their project!
With Burgess Construction, you're getting:
Mill Creek Homeowners Love Their New Upgrades!
Owner cares about reputation and goes above and beyond to make it right if something is not up to code.
The crew came in and did my front entrance entire deck quickly and on time.
Will definitely use them again when we do our kitchen deck. Thank you.
Love the quality of craftsmanship with our brand new deck Blaine and his crew just built for us.
They were on time and hardworking even with such rainy weather. Highly recommend!! Also, really loved working with Stephanie. Super responsive and professional.
Looking forward to our next project to be completed for our fence.
At Burgess Construction, we pride ourselves on building affordable decks that will last a lifetime. Get the best deck building service in Mill Creek and an addition that will have all your neighbors in awe.
2. Legendary Fencing & Decking
Legendary Fencing & Decking provides custom decks & fence services for residential homes to the Greater Seattle Metro area.
They're a leading outdoor space contracting company headquartered in the Greater Seattle area, with a mission to provide high-end custom craftsmanship that is unparalleled. They work with the highest quality materials and are highly confident in their craft.
They live by three core values: quality, customer service, and innovation. All these will work together to build you a long-lasting and fully functional deck in Mill Creek.
These guys are so incredibly talented and made my house look awesome with their talents in building a deck and new fence for me. I would highly recommend them, they are on time and very efficient with their building process.
3. American Dream Builders
American Dream Builders is a to-go deck builder for many homeowners in Mill Creek. They're a local and family-owned business looking to provide value to anyone that gets their service.
They specialize in decks, porches, and outdoor living.
Probably the best part about American Dream Builders is that they offer a 6-year installation warranty on their deck building products, something very few contractors do.
David was very responsive and professional. He and his employees worked fast and did a fantastic job on my deck. I'd definitely refer him and would use him again if needed!
4. Outdoor Living Spaces NW
For over three decades, Outdoor Living Spaces NW has been providing the Eastside and North Seattle area with remarkable decks and stunning outdoor living spaces that are sure to make your backyard a paradise.
They love designing and creating quality outdoor living spaces that create a peaceful atmosphere for your backyard and property.
They are committed to creating superior decks through attentive listening, meticulous attention to detail, proactive communication that keeps their clients in the loop, clear focus on customers' aspirations and viewpoints, as well as tested construction methods.
They serve customers on the Eastside and the North Seattle area, including Woodinville, Redmond, Kirkland, Bellevue, Newcastle, Issaquah, Mercer Island, Bothell, Sammamish & Renton Highlands.
Wonderful experience from start to finish. Chris kept in contact with us through the whole bidding process. He continued doing that during the construction. His entire crew was easy to get along with and friendly. The deck looks great and we are so happy with the finished product. We would highly recommend his business to anyone who is looking to improve or build a new deck.
For all louvered pergola needs in Seattle, Star Construction stands alone. With their decades of expertise and specialization in motorized patio covers, no one can match the quality they provide!
This company specializes in providing a streamlined experience, from design to installation, when it comes to construction projects. With their professional contracting services and superior end-product quality, you'll be sure to have an enjoyable journey throughout the entire process.
While they don't focus their services on decks, this company is worth trusting for any outdoor projects.
They serve Seattle, Bellevue, Mercer Island, Kenmore, North Creek, Redmond, Woodinville, and surrounding areas!
Ruslan and his team installed our louvered roof system and I wish I could leave them 10 stars because they've done a great job! Friendly and hardworking staff. Highly recommend for everyone looking to install a motorized louvered roof in Seattle – Bellevue area. Thank you guys! Good luck to you!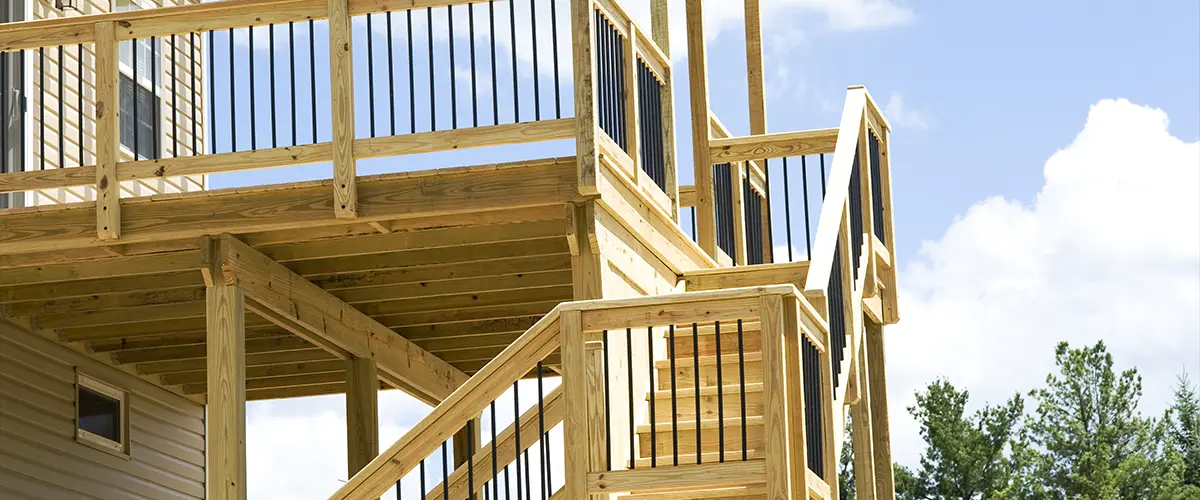 These 5 deck building companies in Mill Creek are some of our top picks for your upcoming deck construction.
To find the most suitable deck building company for your needs, we highly recommend getting quotes from multiple companies and comparing them to make an informed decision.
If you don't have any time to research, make your deck dreams a reality with Burgess Construction! 
Our trustworthy and proficient team will handle your project as if it were our own, ensuring an enjoyable building process that respects your time and budget. 
We are the perfect choice to begin this exciting journey of creating beautiful outdoor living spaces. We offer professional deck building services all over Mill Creek and surrounding areas!
Get The Fastest Deck Construction In Mill Creek Today!