The Best Deck Building In Maltby, WA
Take your outdoor space to the next level of comfort with a reliable and high-quality deck construction!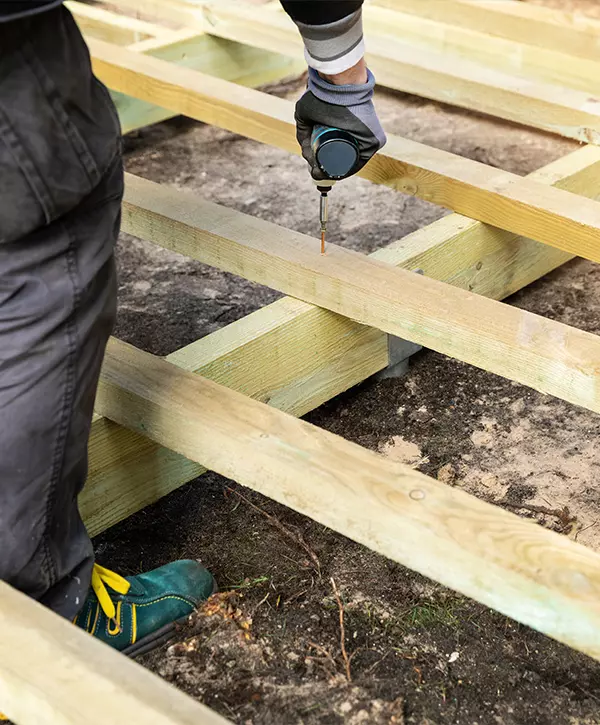 Interested in building a deck on your property in Maltby, WA?
At Burgess Constructions, our craftsmanship is a testament to the unwavering excellence and commitment we deploy each time we take on a project.
For us, you're the #1 priority and we'll do everything in our power to ensure you're completely satisfied with your deck addition.
Take Advantage Of Working With Decking Professionals In Maltby, WA
Our deck building experience facilitate a seamless building project that'll end with your satisfaction. You'll get the best perks of working with a top-tier deck builder, so you can enjoy a lasting investment that's sure to boost your home's value, style, and efficienc. You'll get…
Check Out Our Portfolio And Get Some Inspiration!
We've worked on hundreds of decks and we can say for certain that we know the ins and outs of this industry. Our portfolio showcases our craftsmanship, so check it out!
Before
After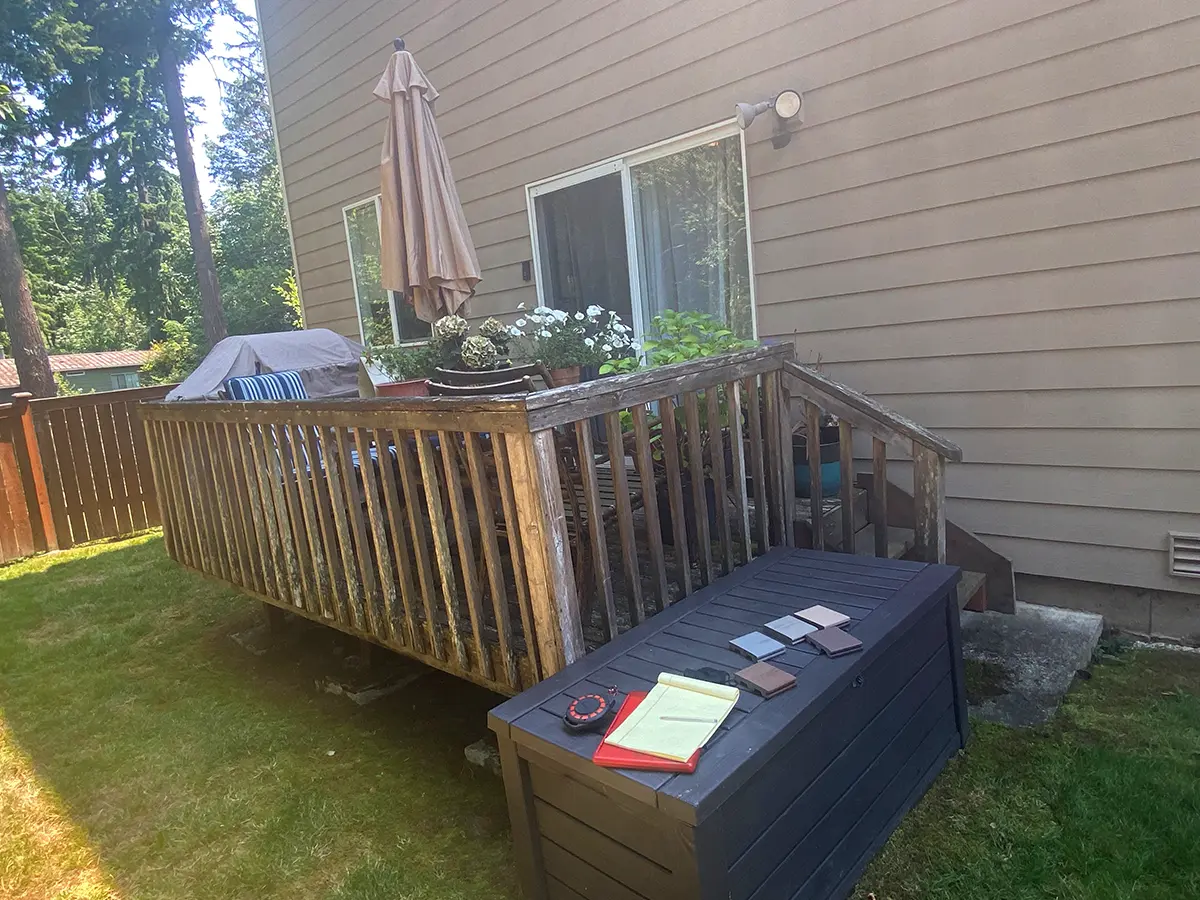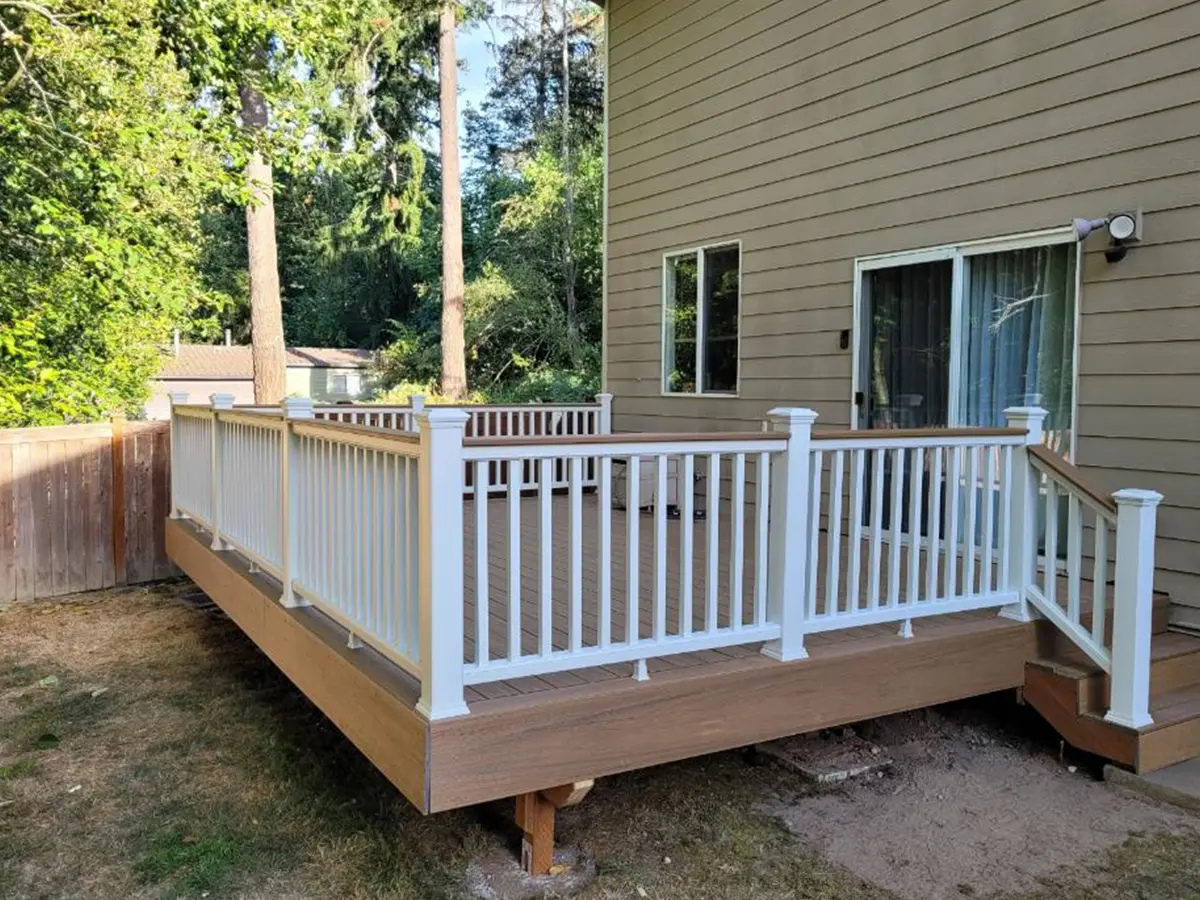 Before
After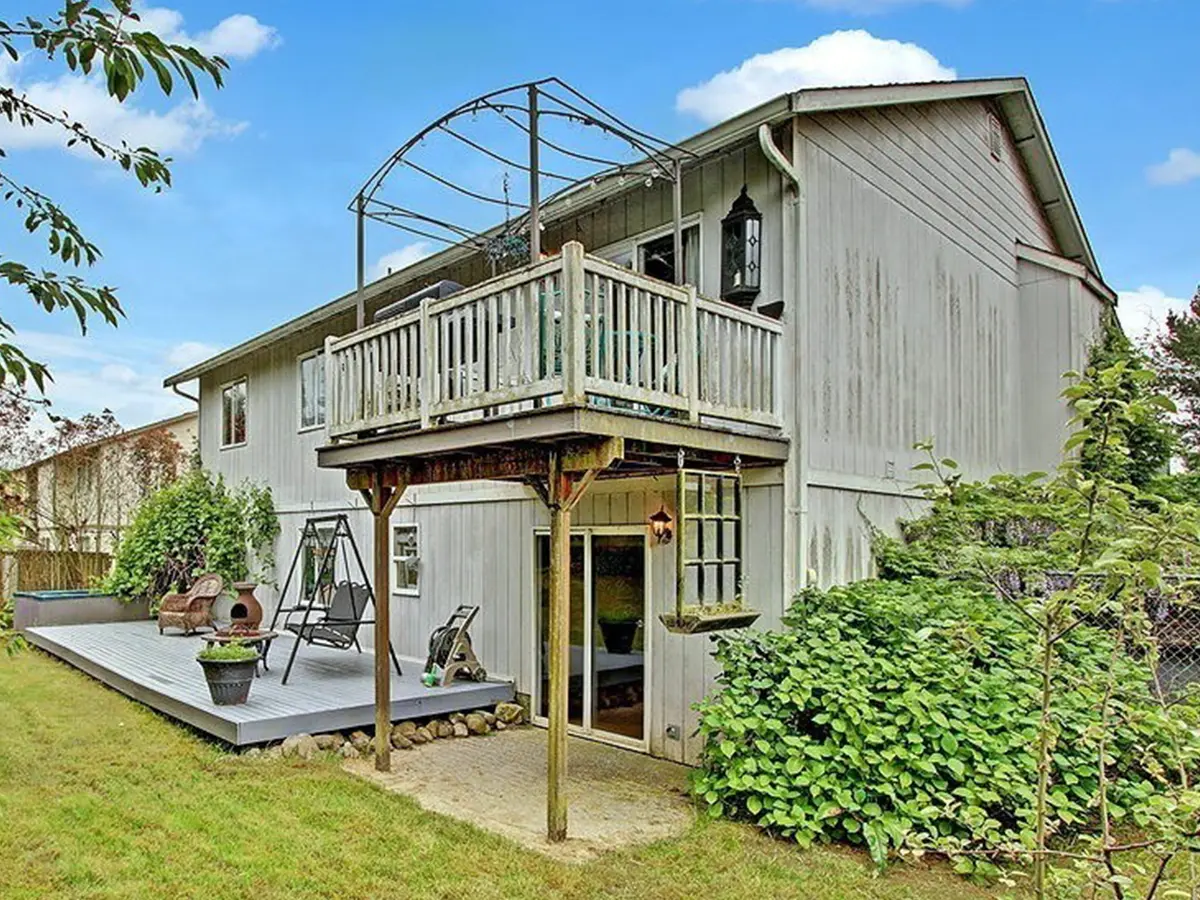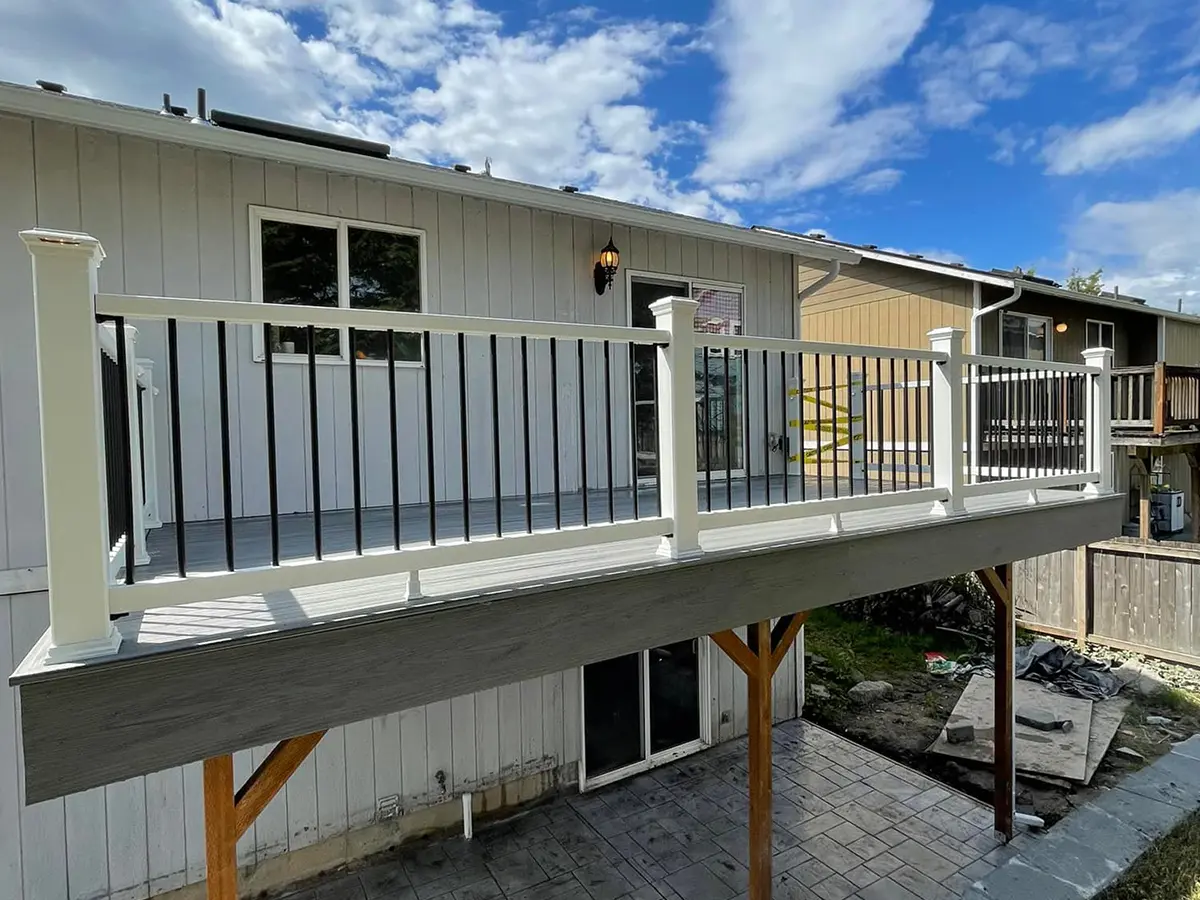 Before
After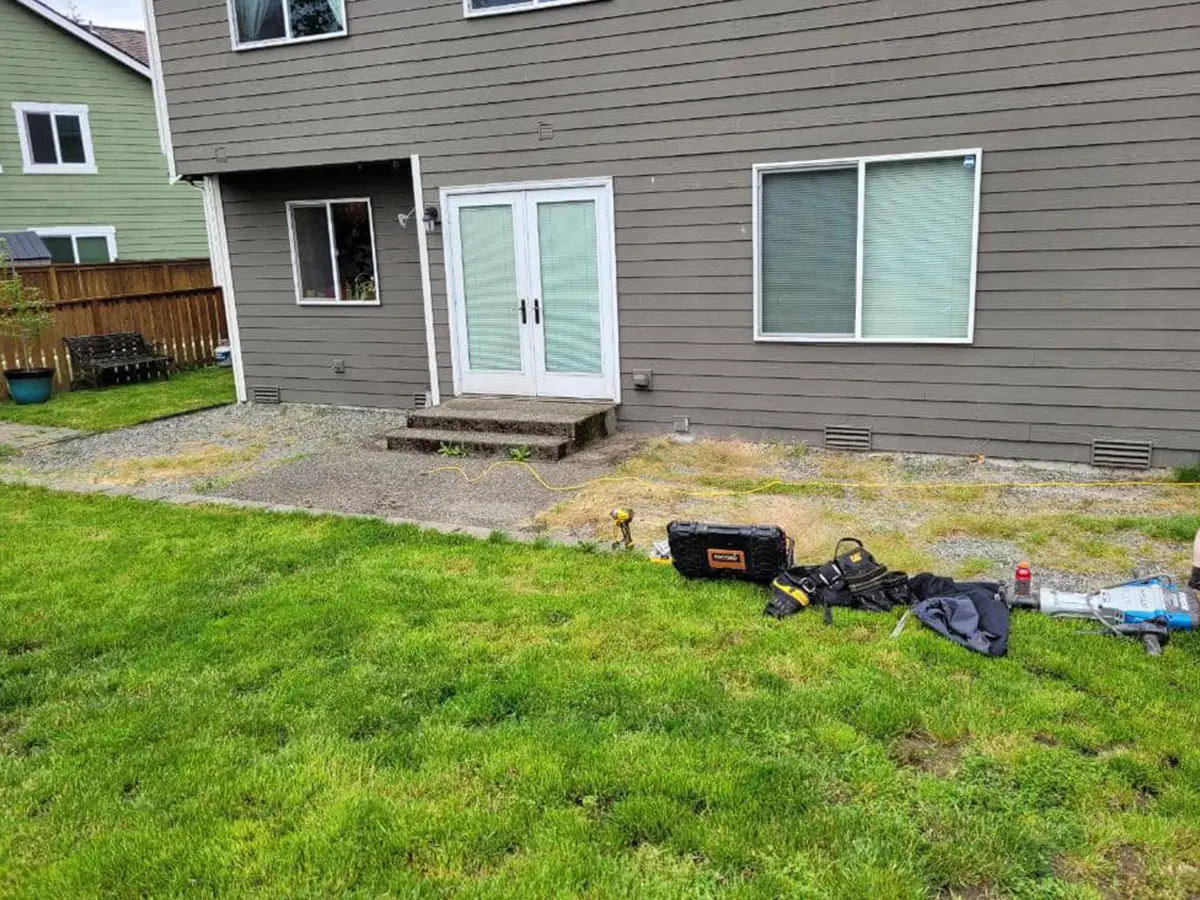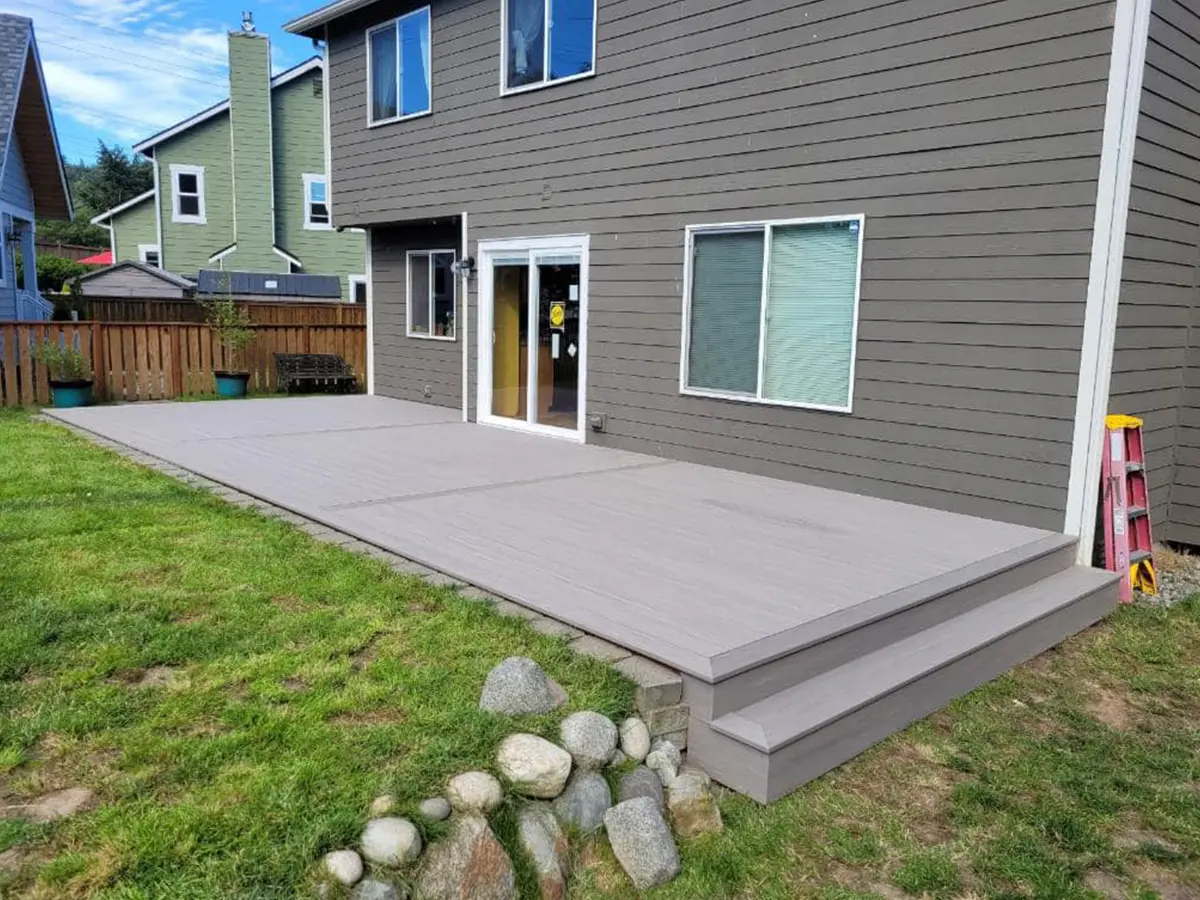 Before
After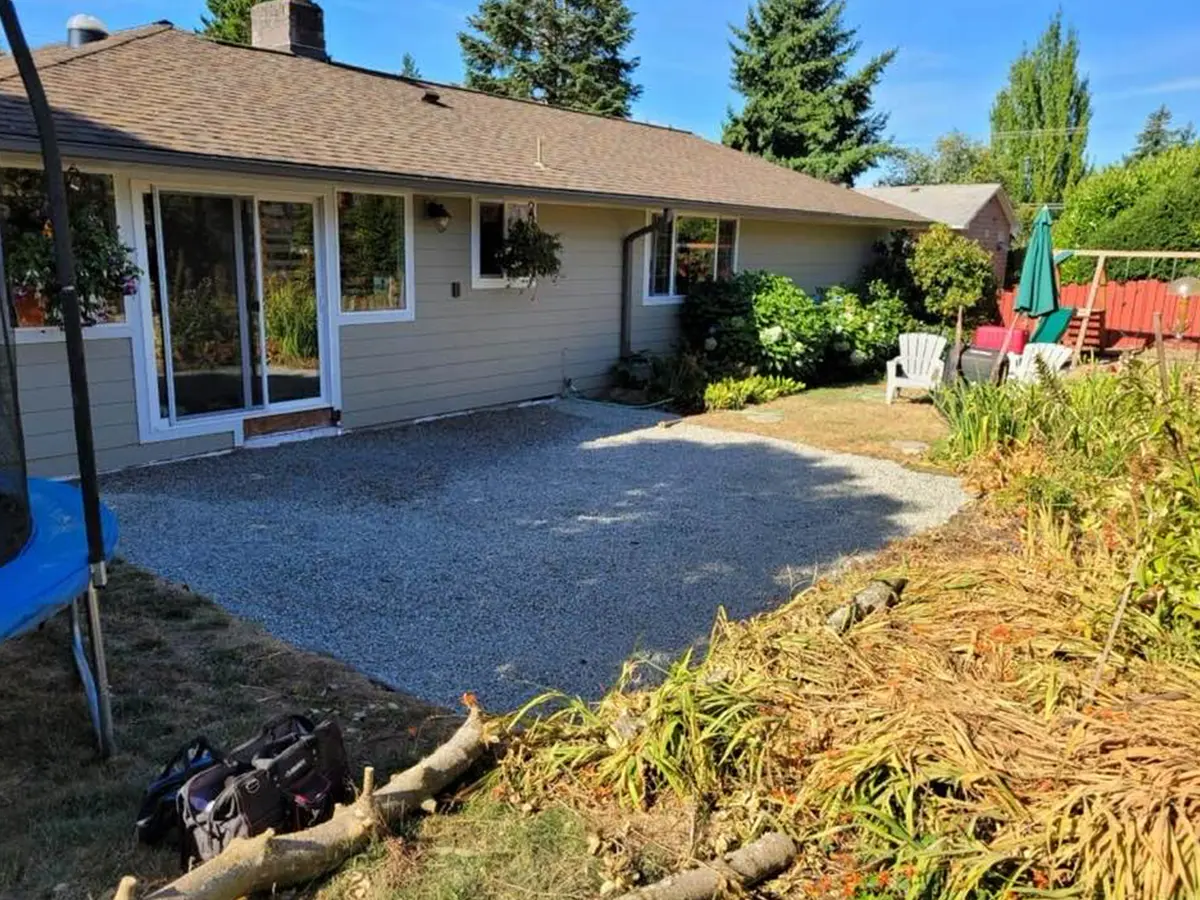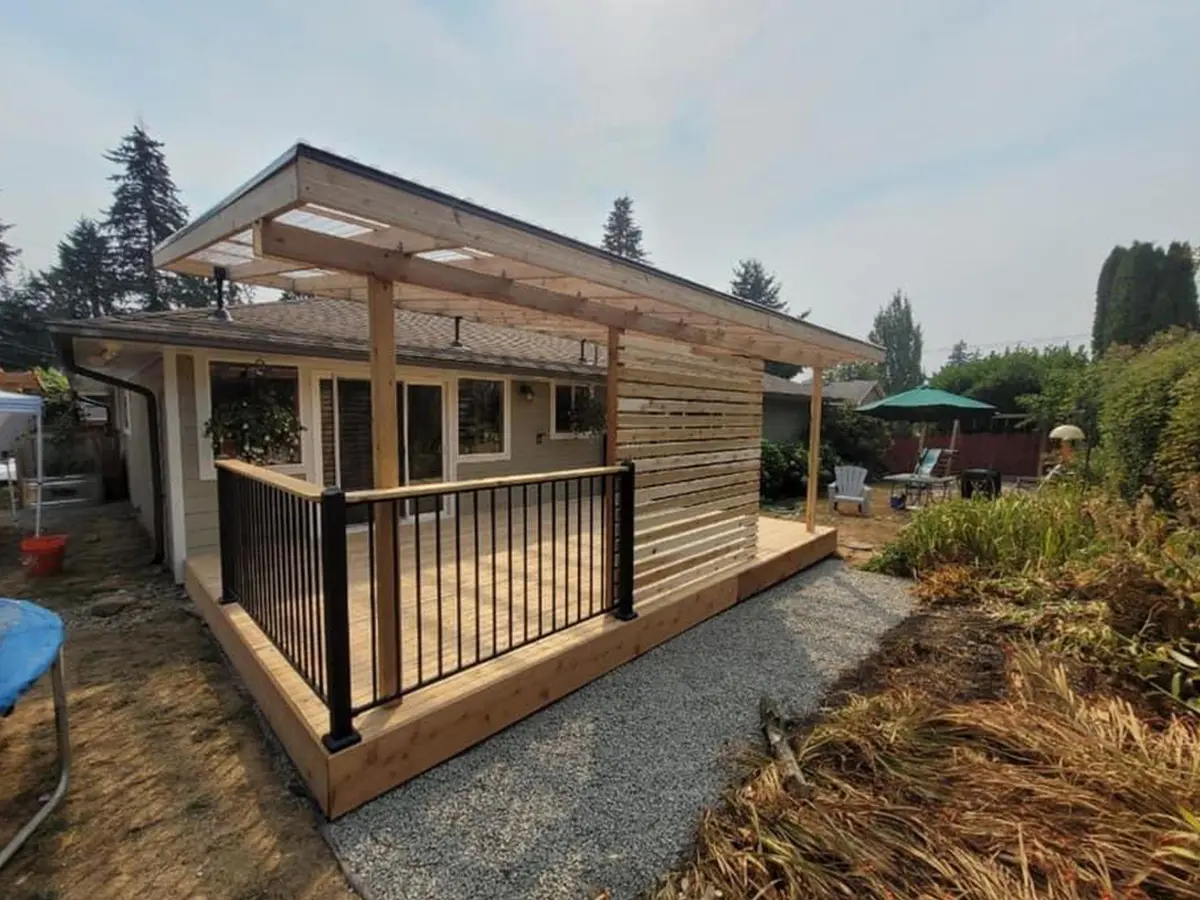 years of combined industry experience
years of manufacturing warranty
Your Neighbors Loved Working With Professionals
We've never backed down from a challenge, and our customers love that. Every project we take on receives our maximum attention so you can enjoy a deck that'll last for decades!
Burgess Construction is an incredible team from Stephanie's amazing communication, design process, and updates along the way, to the crew that built two decks in just over a week!
Thank you so much for helping see our vision become a reality!
Love the quality of craftsmanship with our brand new deck Blaine and his crew just built for us. 
They were on time and hardworking even with such rainy weather. Highly recommend!! Also, really loved working with Stephanie. 
Super responsive and professional. Looking forward to our next project to be completed for our fence.
Average Deck Building Cost In Maltby, WA
A 12'x12' ground-level cedar deck in a simple design could be close to $14,000, whereas a composite deck has many more options for materials in both decking and railing. A second-story 20'x12' composite deck starts at around $25,000.
What influences deck building costs:
Before
After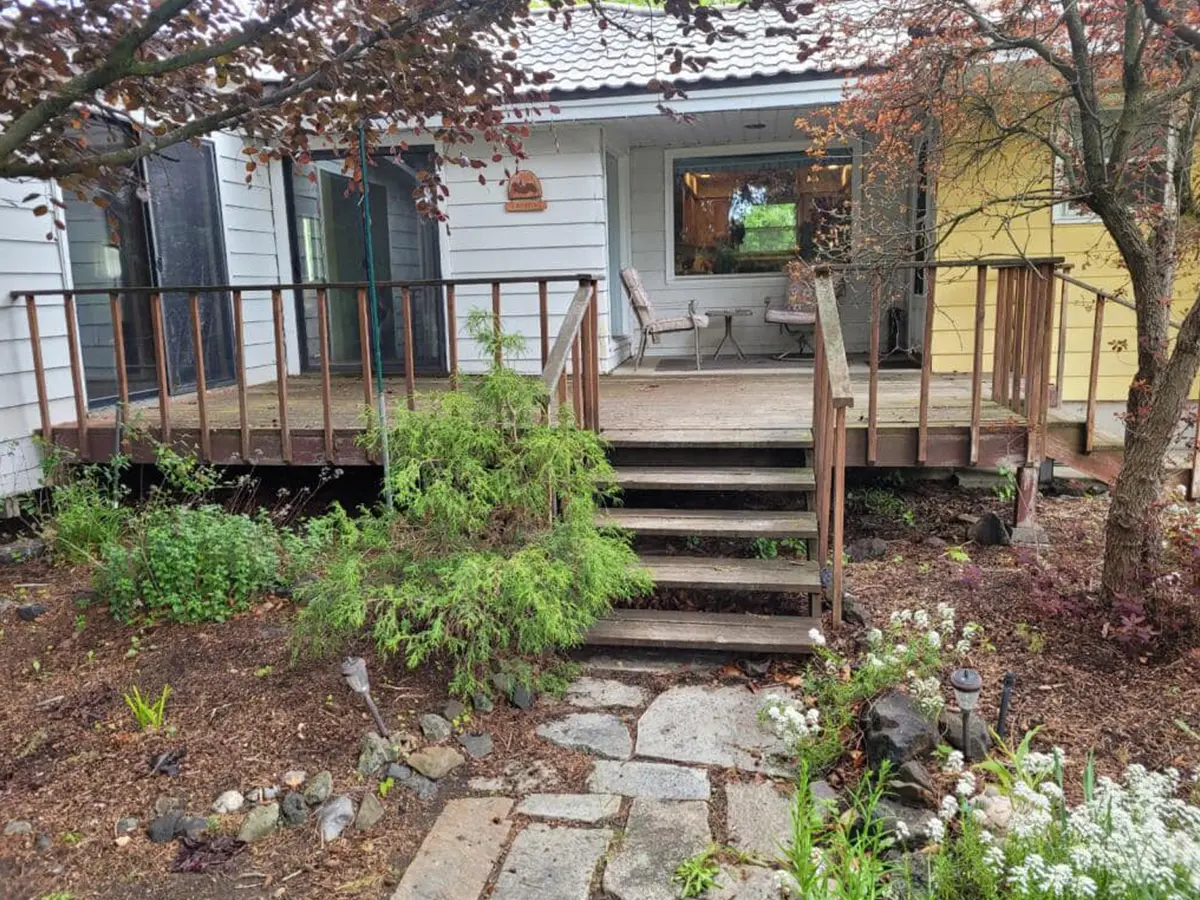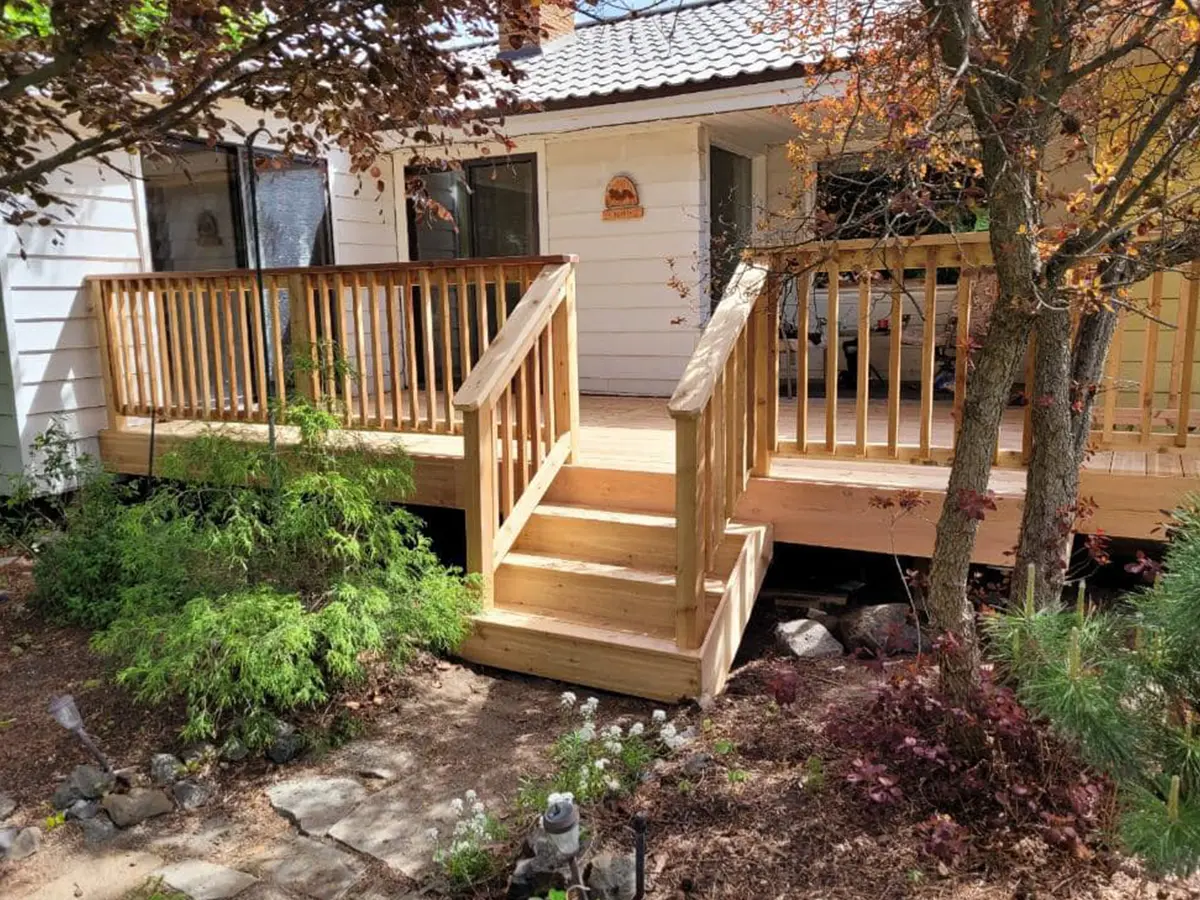 Cedar Deck Building In Spokane, WA
This 20'x12' cedar deck included:
The project was quoted at $21,200, where the most expensive item was the custom cedar railing, at $4,400.
A remarkably effortless and convenient partnership is our hallmark at Burgess Construction. Our attention is directed towards you, your valuable time, and your investment, all in pursuit of delivering a top-notch deck.
| Decking Type | Square Feet | Price Range (Installed) |
| --- | --- | --- |
| Composite | 100 | $4,000 to $4,200 |
| Composite | 200 | $8,000 to $8,500 |
| Composite | 400 | $16,000 to $16,900 |
| Composite | 600 | $24,100 to $25,400 |
| Composite | 800 | $32,100 to $33,900 |
| Composite | 1,000 | $40,100 to $42,300 |
| Pine | 100 | $2,100 to $2,400 |
| Pine | 200 | $4,100 to $4,900 |
| Pine | 400 | $8,300 to $9,700 |
| Pine | 600 | $12,400 to $14,600 |
| Pine | 800 | $16,500 to $19,400 |
| Pine | 1,000 | $20,600 to $24,300 |
* Prices are subject to change due to factors that impact labor or material costs. Contact us for your deck-building project so we can offer you an accurate pricing quote and find a solution that fits your budget.
We're Taking Care Of Everything For You!
Homeowners typically harbor two primary worries when embarking on home improvement endeavors. Below, we've addressed both of these concerns.
Deck building is the type of project that can be as cheap as $10k or as expensive as $50k+. This means there's a huge list of materials that you can get so you keep your project within budget.
We're highly respectful of your time and ours, so we don't like wasting any minute on the job site. Our goal is to have your project finished within the timeline we provided so you can start enjoying your new deck, and we can go help the next homeowner.
Deck Building In 3 Simple Steps
This deck building process handles everything, allowing you to fully relish the excitement of this remarkable upgrade. From designing to building the deck, you won't have to deal with anyone else.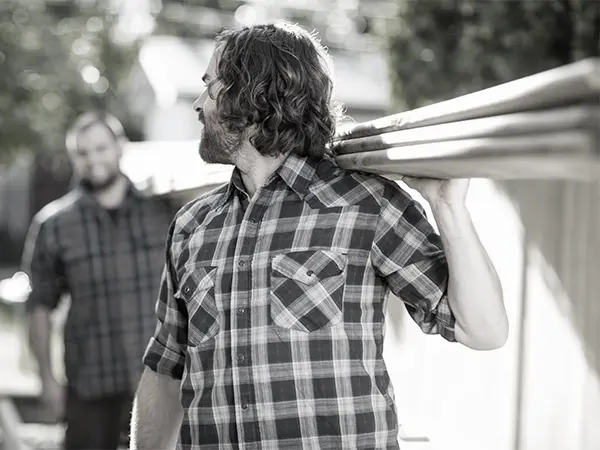 Get in touch with us, share your vision, and we'll come up with a spectacular design for your new deck.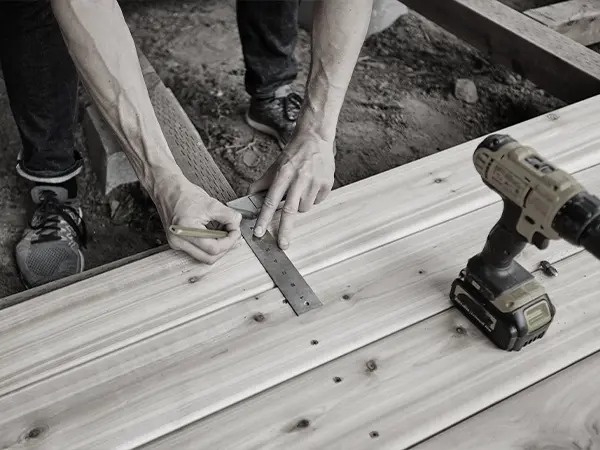 After we've decided on every single detail, we get to work. You'll have complete control over the project at all times.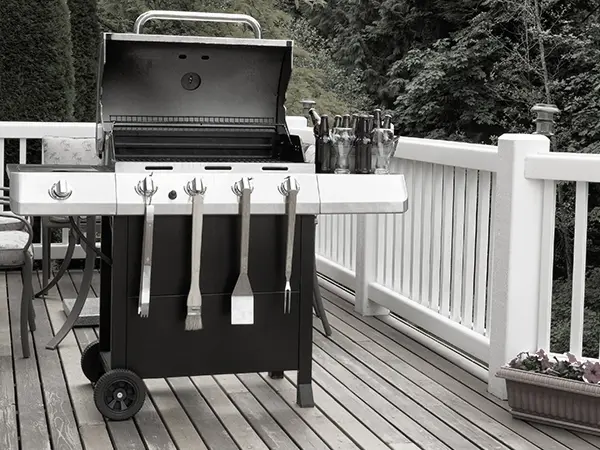 Your new deck is up and running! Enjoy a beautiful outdoor space and schedule your next barbecue!
Frequently Asked Questions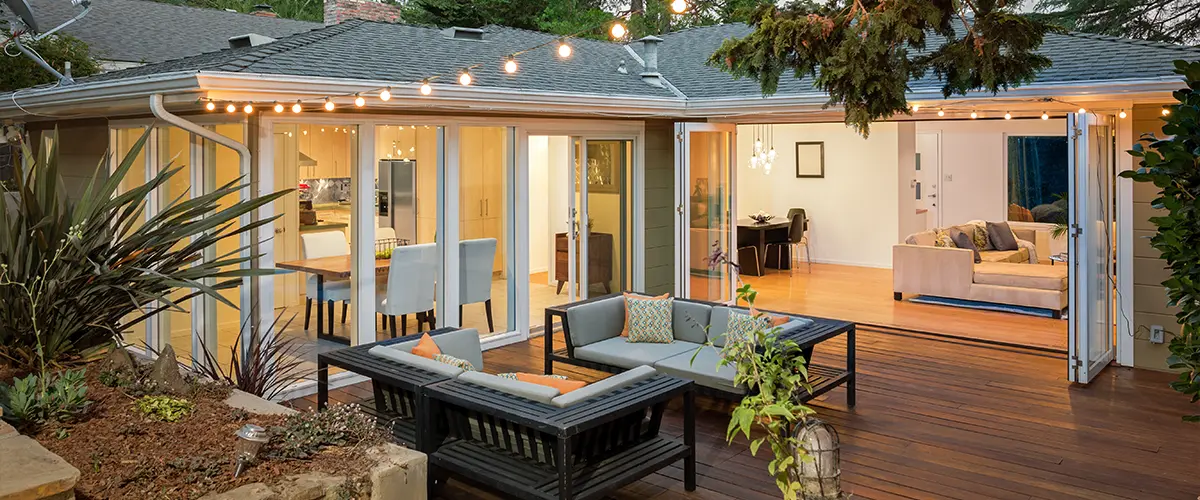 Get Your New Deck Built By The Only Local Pros You Can Truly Trust!
Get a professional deck building project and exceptional craftsmanship in Maltby, WA, and enjoy an enhanced outdoor space, increased property value, and a spectacular space to entertain your guests.
Contact us today at (425) 791-5281 to discuss your new deck building project!
We hired Burgess again for our deck rebuild. The crew did an amazing job, again!
They showed up on time and completed the tear down and complete rebuild of our deck in 4 days.
It looks beautiful and we can't wait to enjoy it this summer. 5/5 would recommend for any fence and/or deck projects.
Blaine and his crew replaced my deck and fence this week and they did a fantastic job!
They were on time, in budget, and super communicative.
I will use Burgess for all my deck & fence needs in the future, and recommend to any who ask.
I wish I had this experience with every contractor I worked with thank you for everything, Blaine!
Other services you might be interested in:
Nestled in the picturesque landscapes of Washington state, Maltby offers a captivating blend of natural beauty and a warm community ambiance. This quaint town is renowned for its lush greenery, rolling hills, and serene countryside views. A prominent landmark in Maltby is the Maltby Cafe, a beloved local eatery that exudes rustic charm and serves up delectable comfort food. The vibrant Maltby Market, featuring artisanal crafts and fresh produce, adds to the town's allure. Nature enthusiasts are drawn to the nearby Paradise Valley Conservation Area, a haven for hiking and outdoor exploration. Maltby's enduring appeal lies in its harmonious fusion of rural tranquility and accessible urban amenities, making it a cherished destination for both residents and visitors.