Deck Building In Kenmore, WA
Elevate your outdoor space to new heights of comfort with a dependable and reliable deck builder in Kenmore, WA!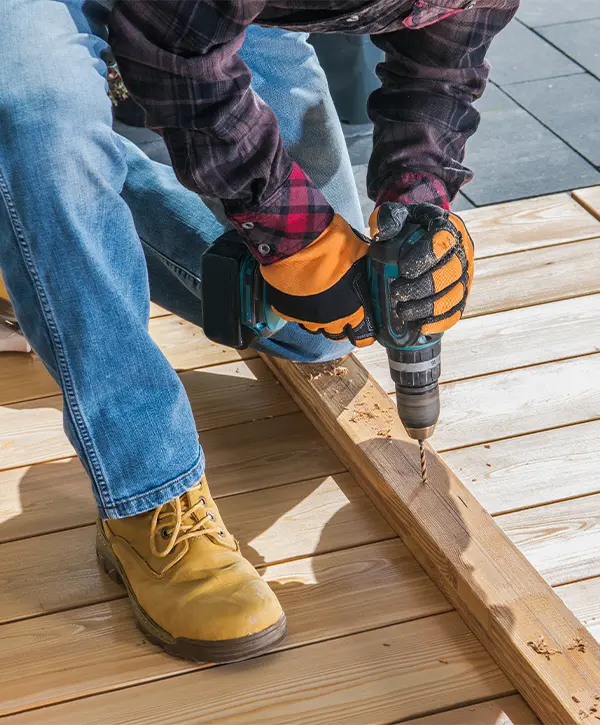 Looking to enhance your property in Kenmore, WA, with a stunning deck? Look no further than Burgess Constructions.
Our exceptional craftsmanship is a testament to our unwavering commitment to excellence. With each project, we prioritize your satisfaction, going above and beyond to ensure we exceed your expectations.
From selecting premium materials to paying meticulous attention to detail, we leave no stone unturned in creating a deck that perfectly complements your property.
Trust us to bring your vision to life and elevate your outdoor space with a beautiful deck that will be cherished for years to come.
Take Advantage Of Working With Decking Professionals In Kenmore, WA
Our deck building service ensures a smooth construction project that's guaranteed to bring you the utmost satisfaction. With a top-tier deck builder, you will reap the benefits of a lasting investment that will enhance your home's value, style, and efficiency.
Check Out Our Portfolio And Get Some Inspiration!
We've worked on hundreds of decks and we can say for certain that we know the ins and outs of this industry. Our portfolio showcases our craftsmanship, so check it out!
Before
After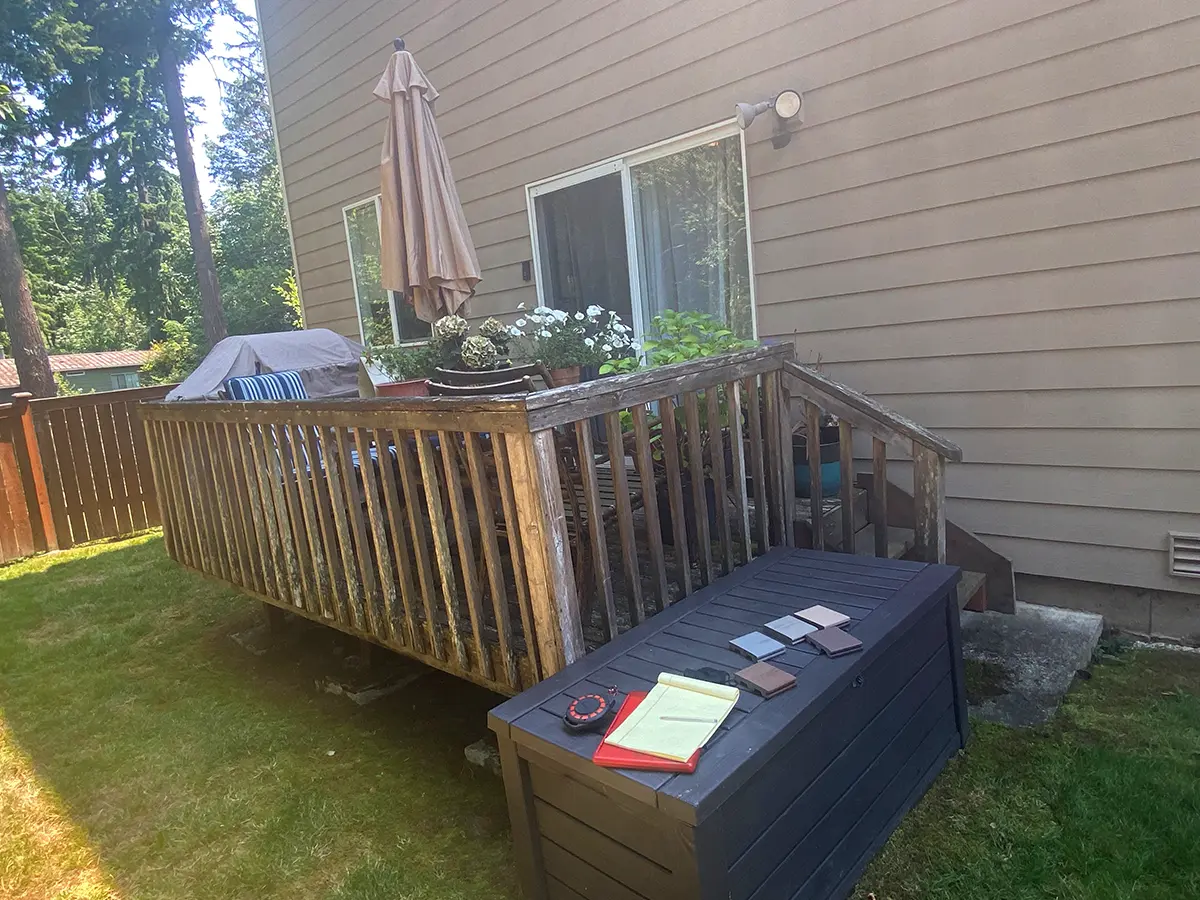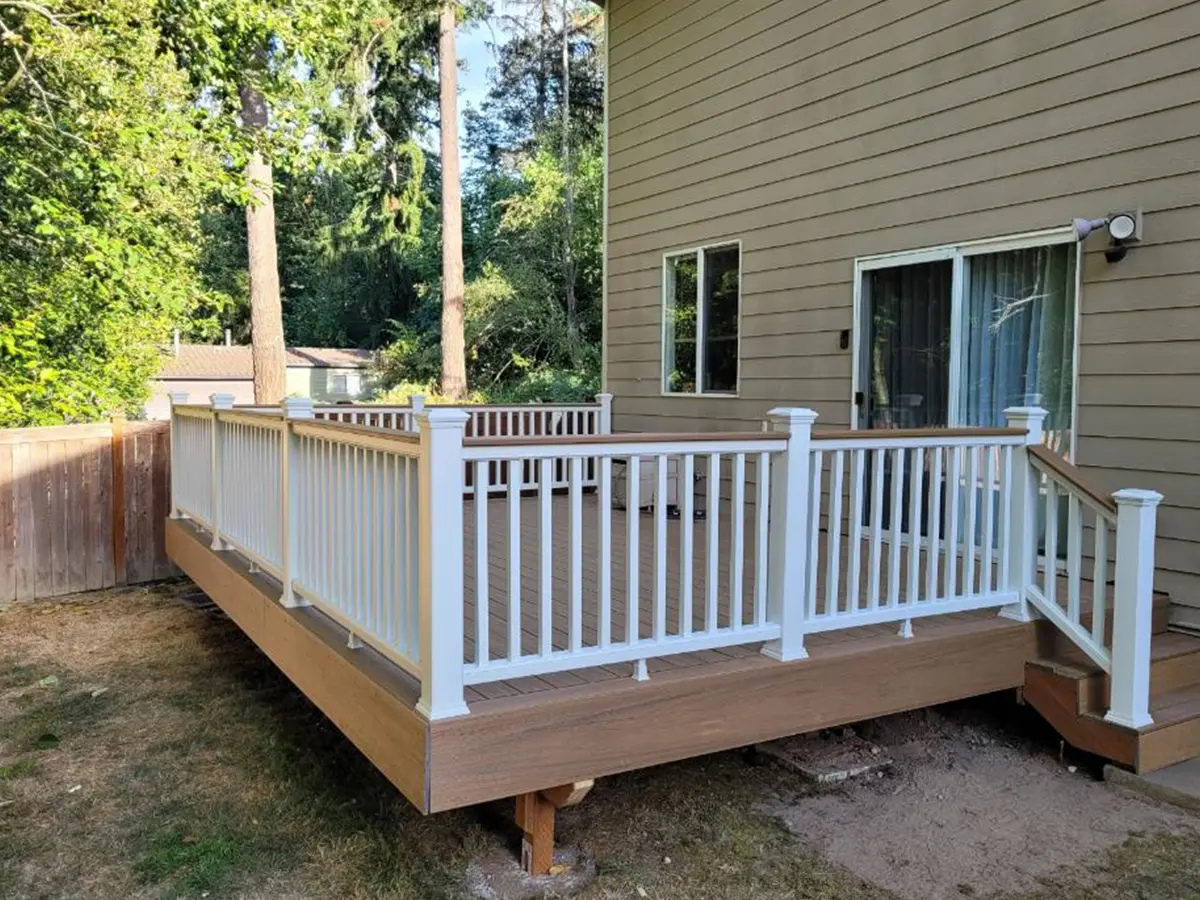 Before
After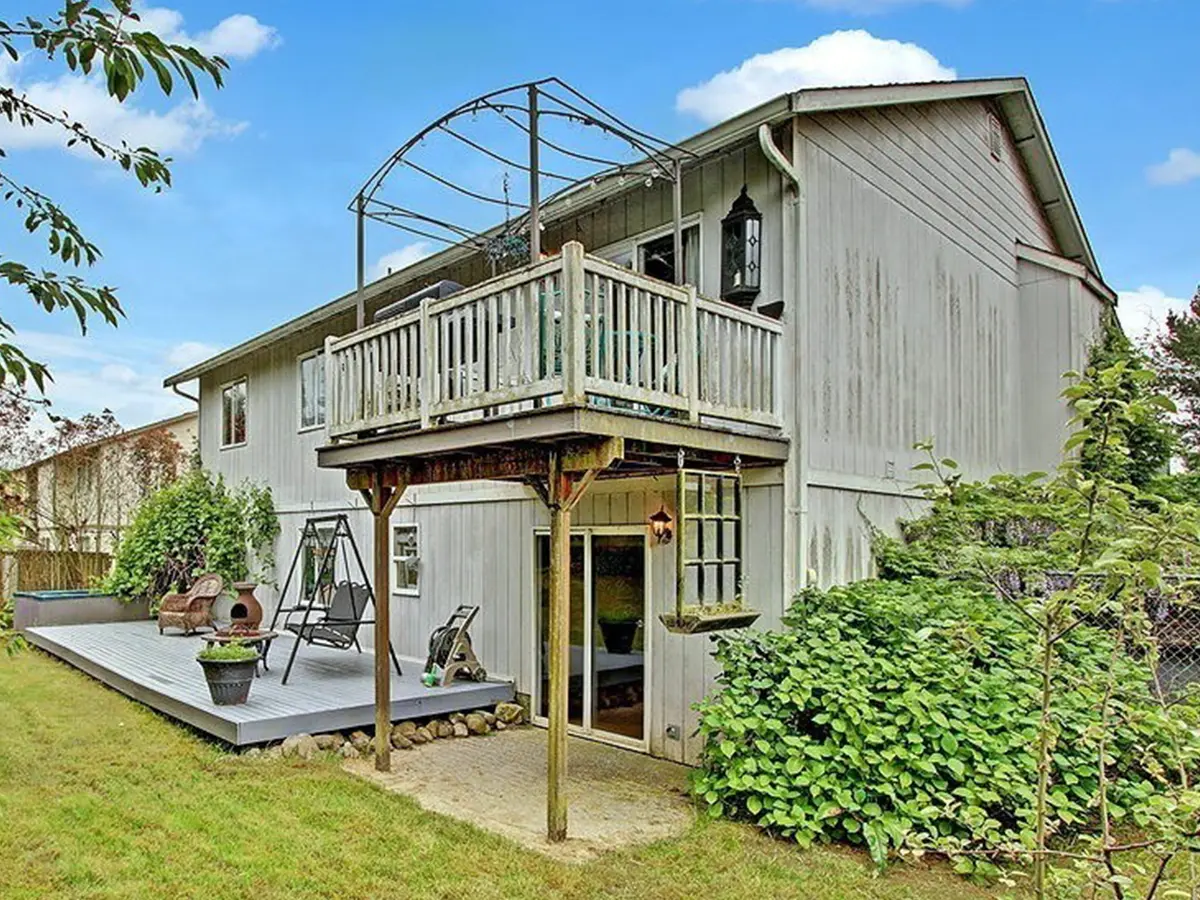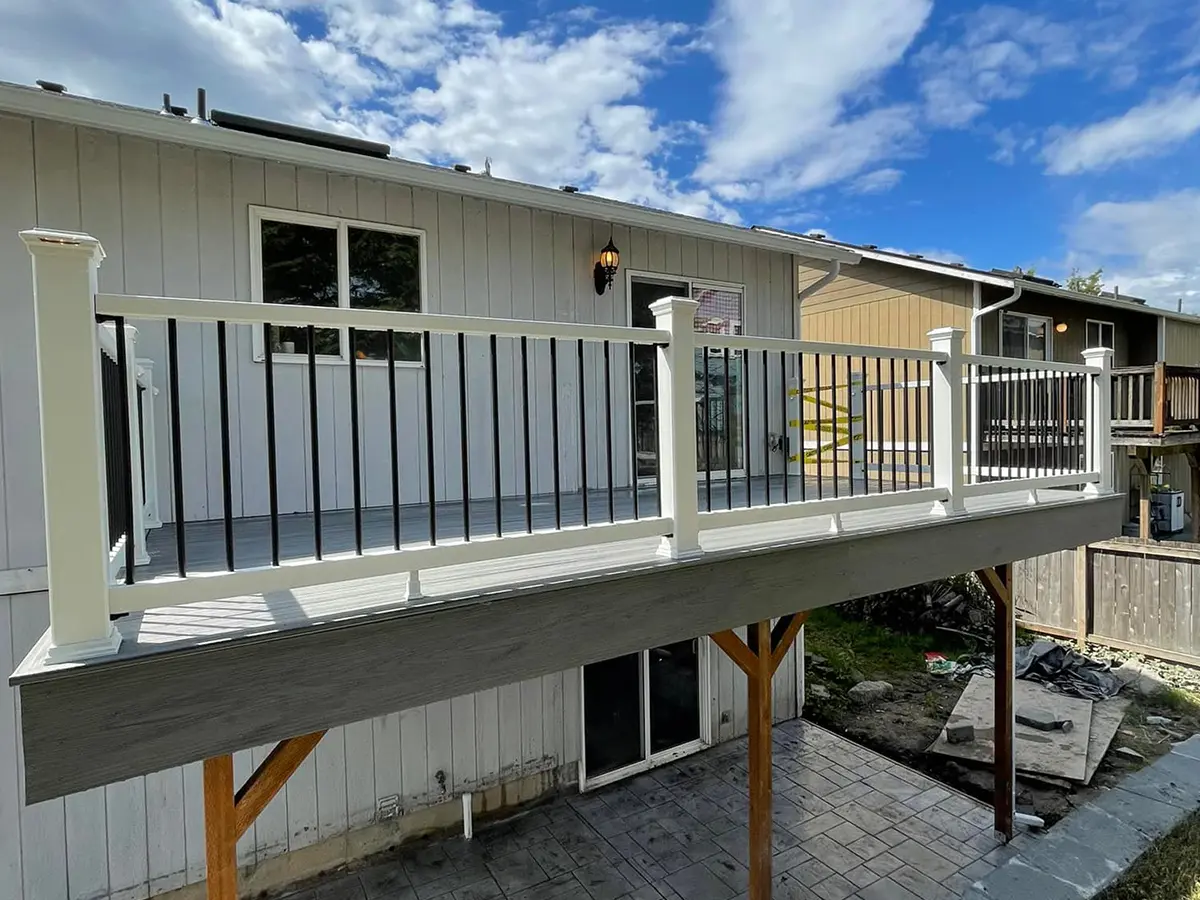 Before
After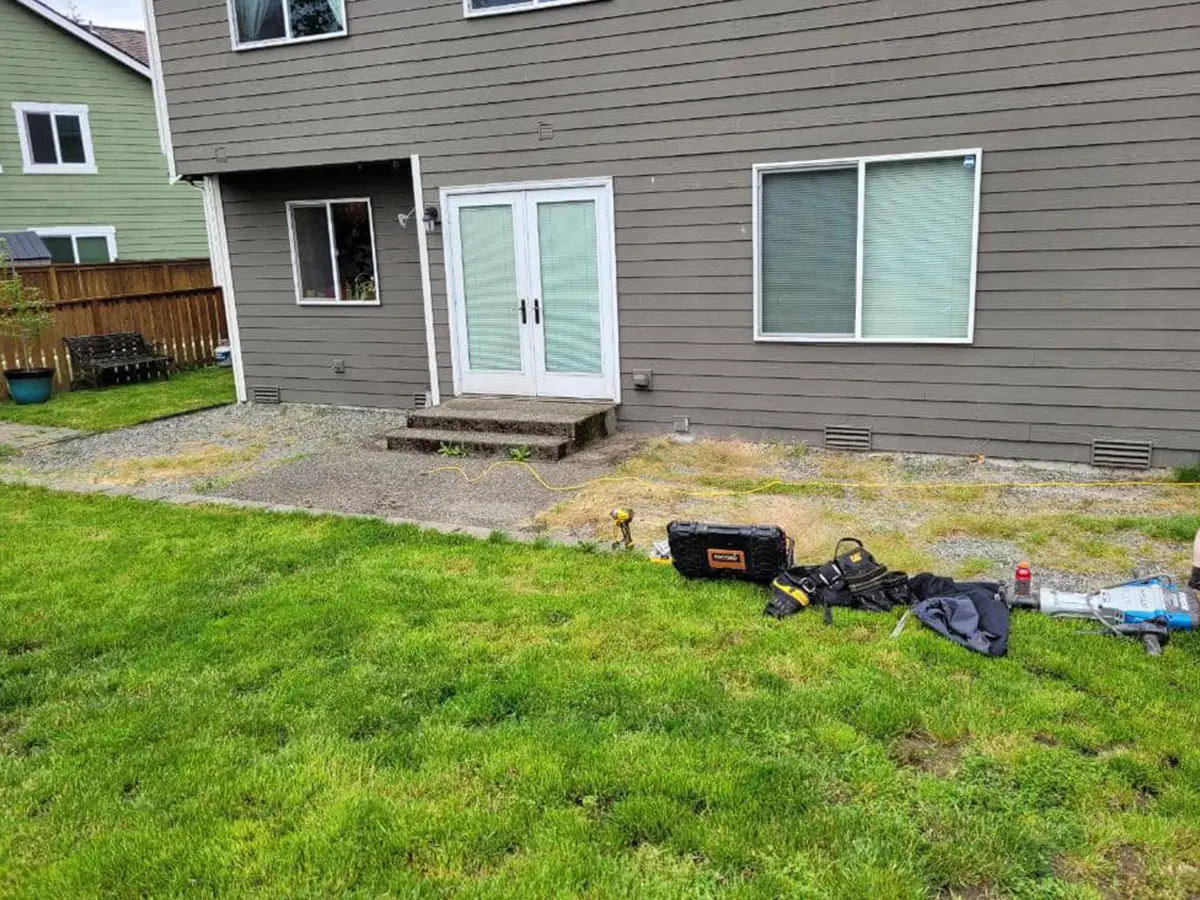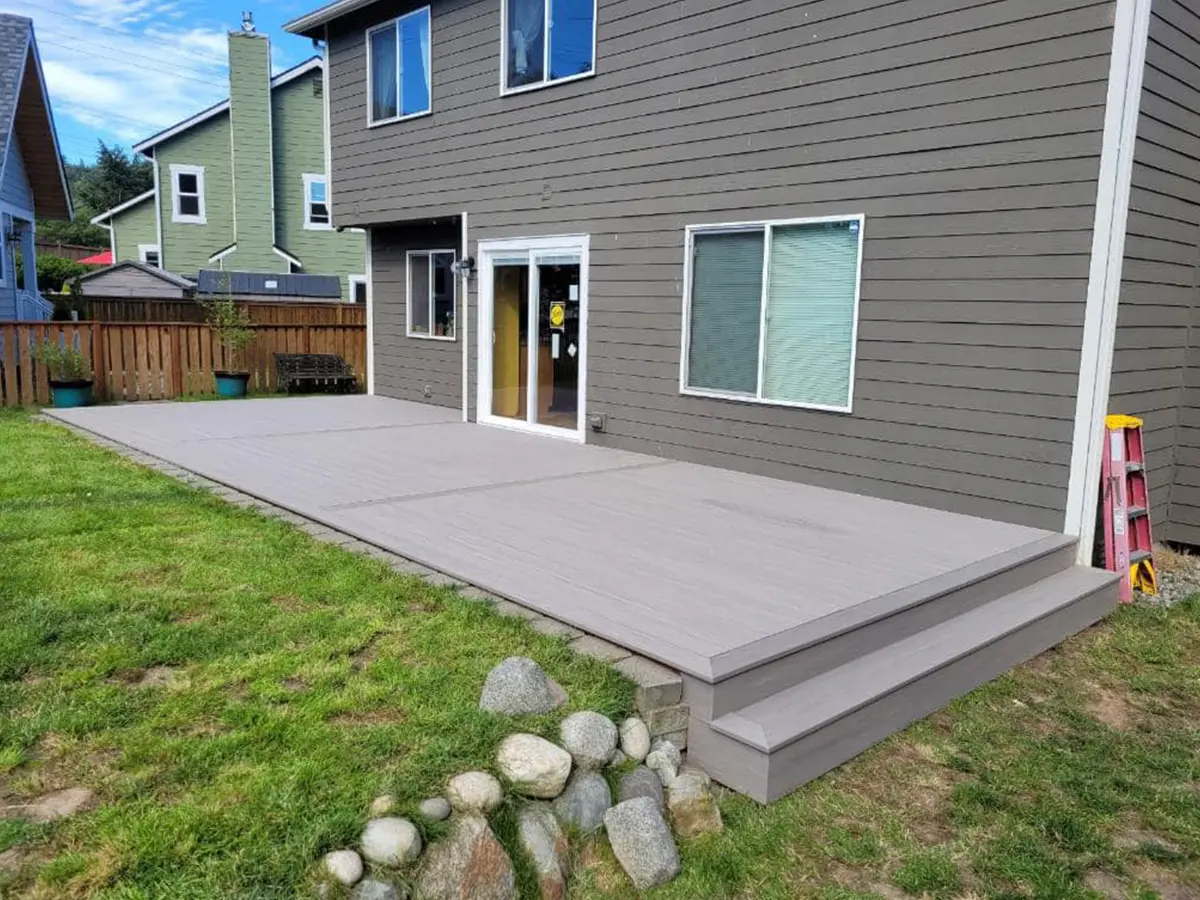 Before
After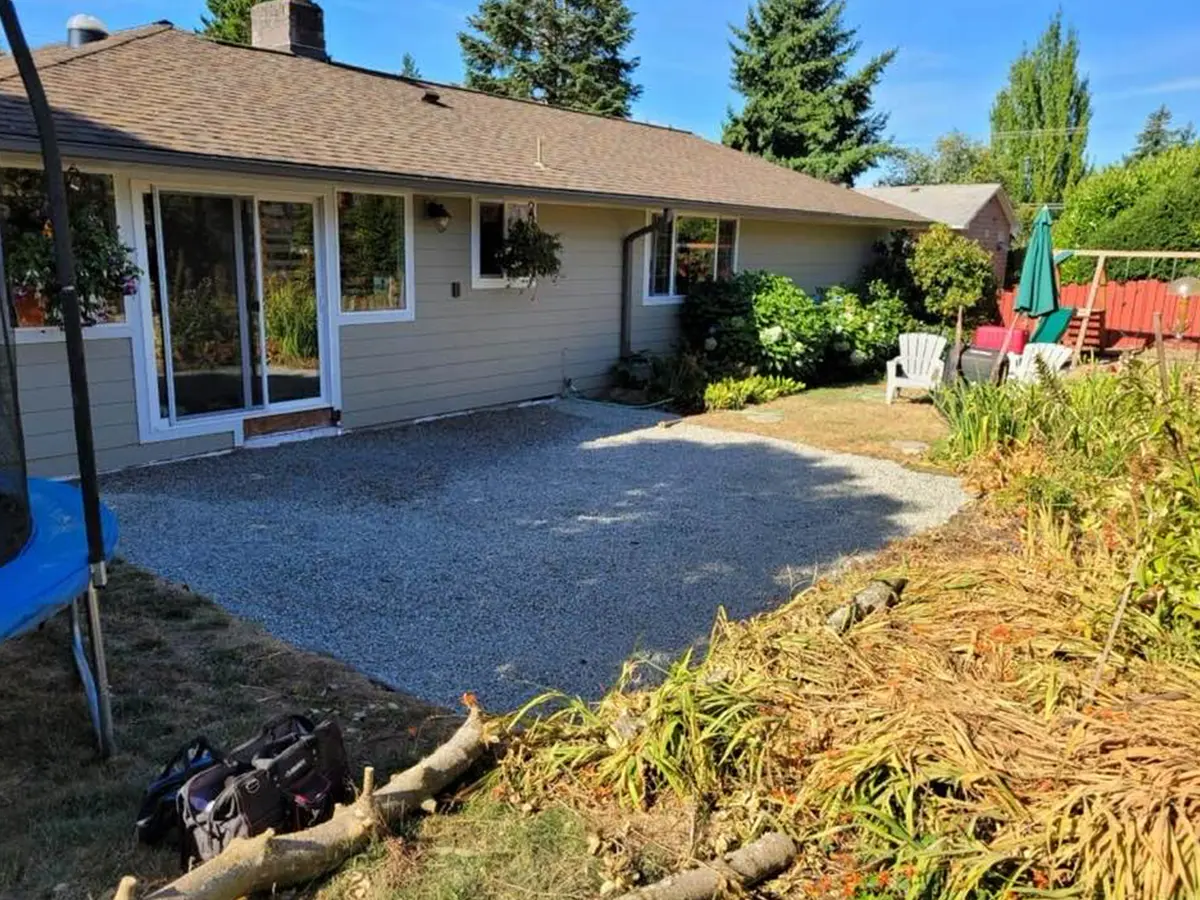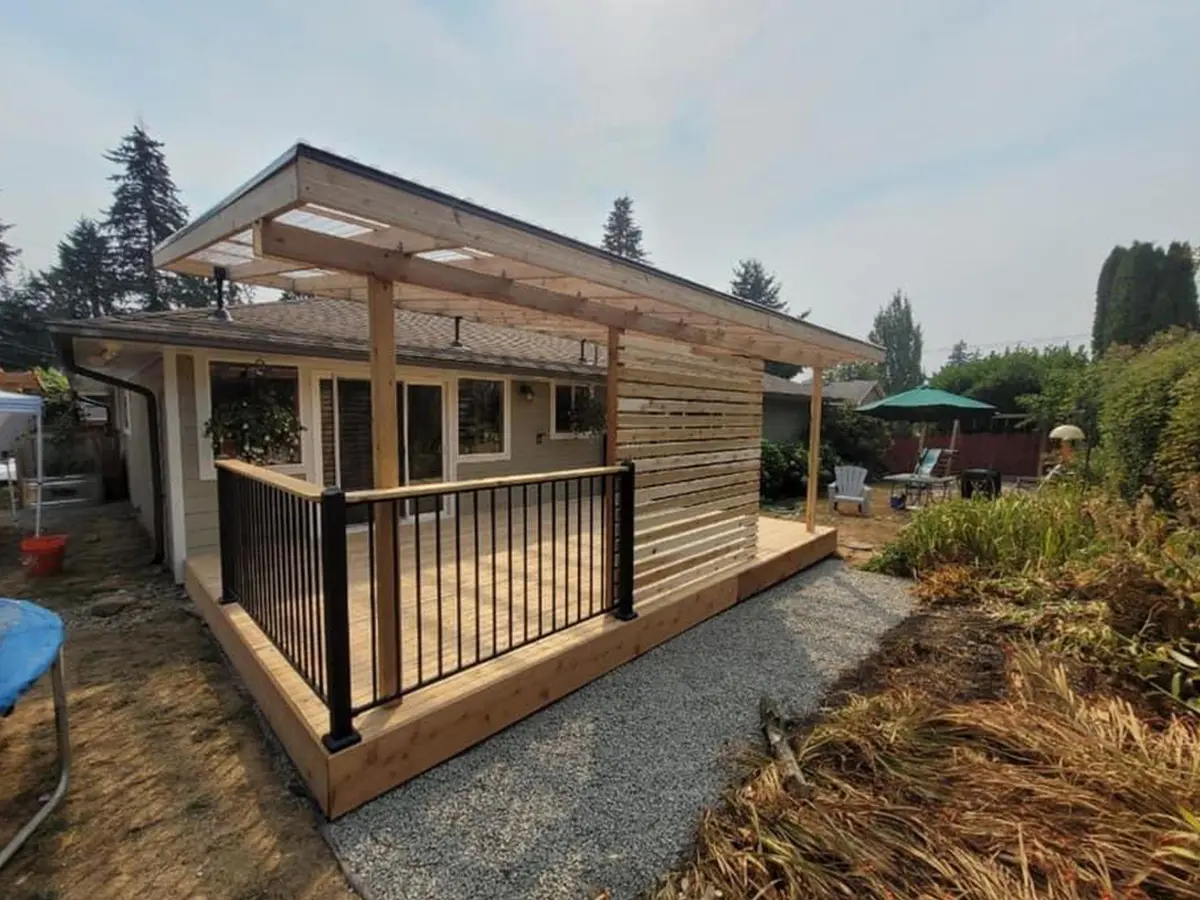 years of combined industry experience
years of manufacturing warranty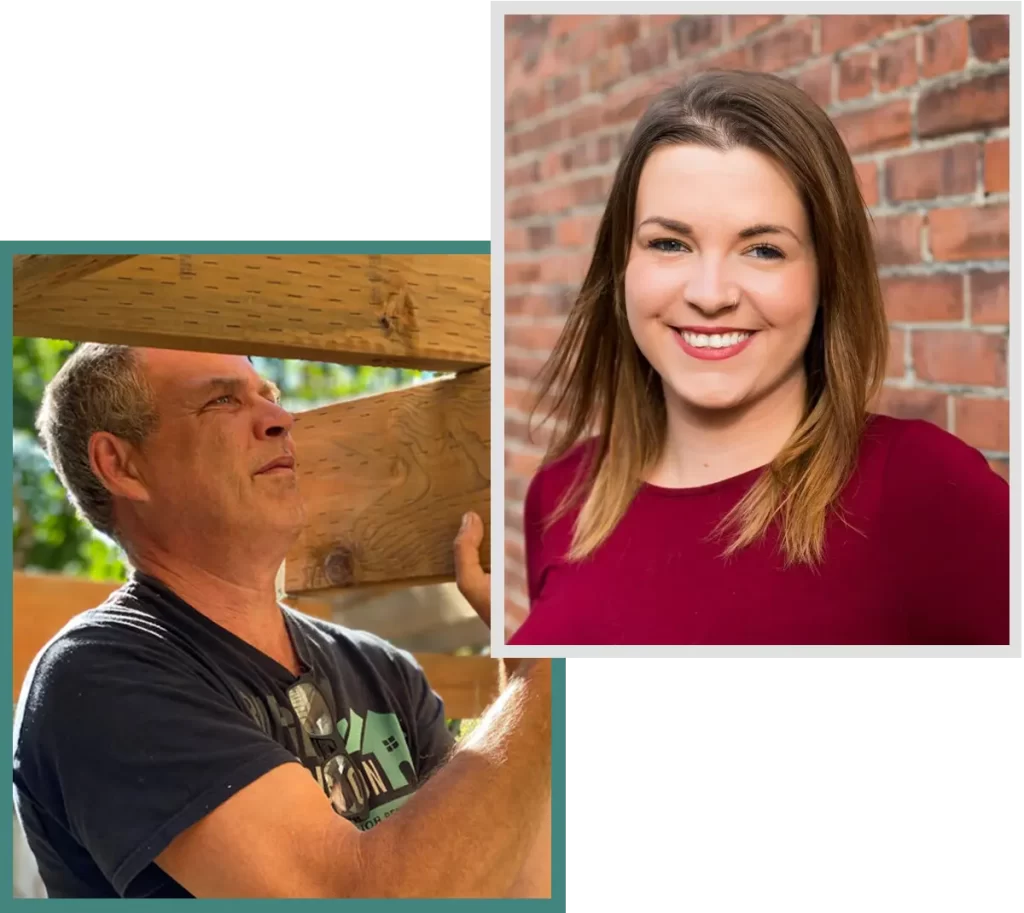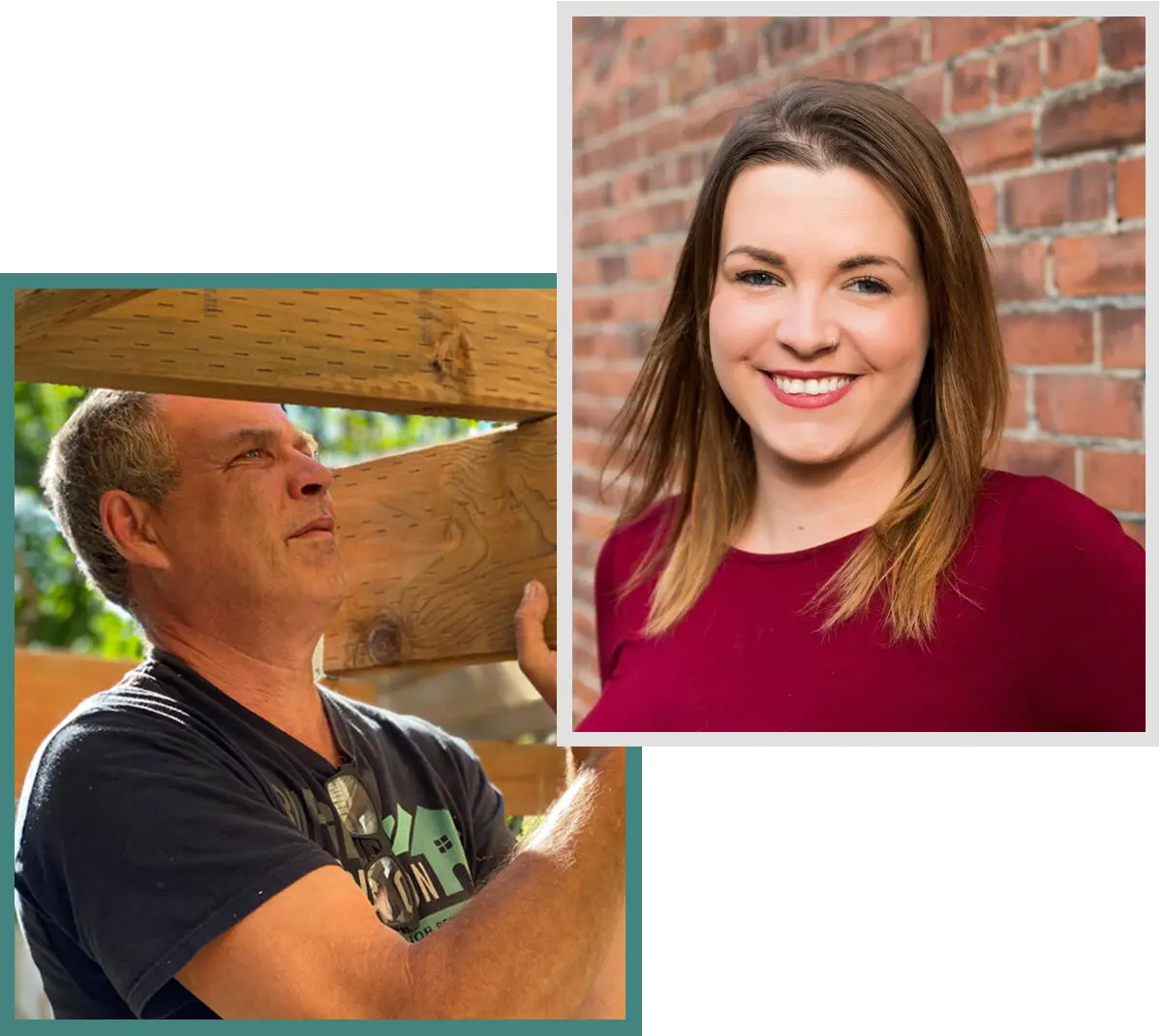 We'd love to answer all your questions about your upcoming decking project!
Call us at (425) 791-5281 or send us a quick message, and we'll circle back within a business day!
Your Neighbors Loved Working With Professionals
We have always embraced challenges, and our customers greatly appreciate that. Each project we undertake receives our utmost dedication, ensuring that you will have a deck that will stand the test of time for decades to come!
Burgess Construction is an incredible team from Stephanie's amazing communication, design process, and updates along the way, to the crew that built two decks in just over a week!
Thank you so much for helping see our vision become a reality!
Love the quality of craftsmanship with our brand new deck Blaine and his crew just built for us. 
They were on time and hardworking even with such rainy weather. Highly recommend!! Also, really loved working with Stephanie. 
Super responsive and professional. Looking forward to our next project to be completed for our fence.
Average Deck Building Cost In Kenmore, WA
A ground-level cedar deck measuring 12'x12′ in a simple design may cost approximately $14,000, while a composite deck offers a wider range of materials for both decking and railing. On the other hand, a second-story composite deck measuring 20'x12′ starts at around $25,000.
What influences deck building costs:
Before
After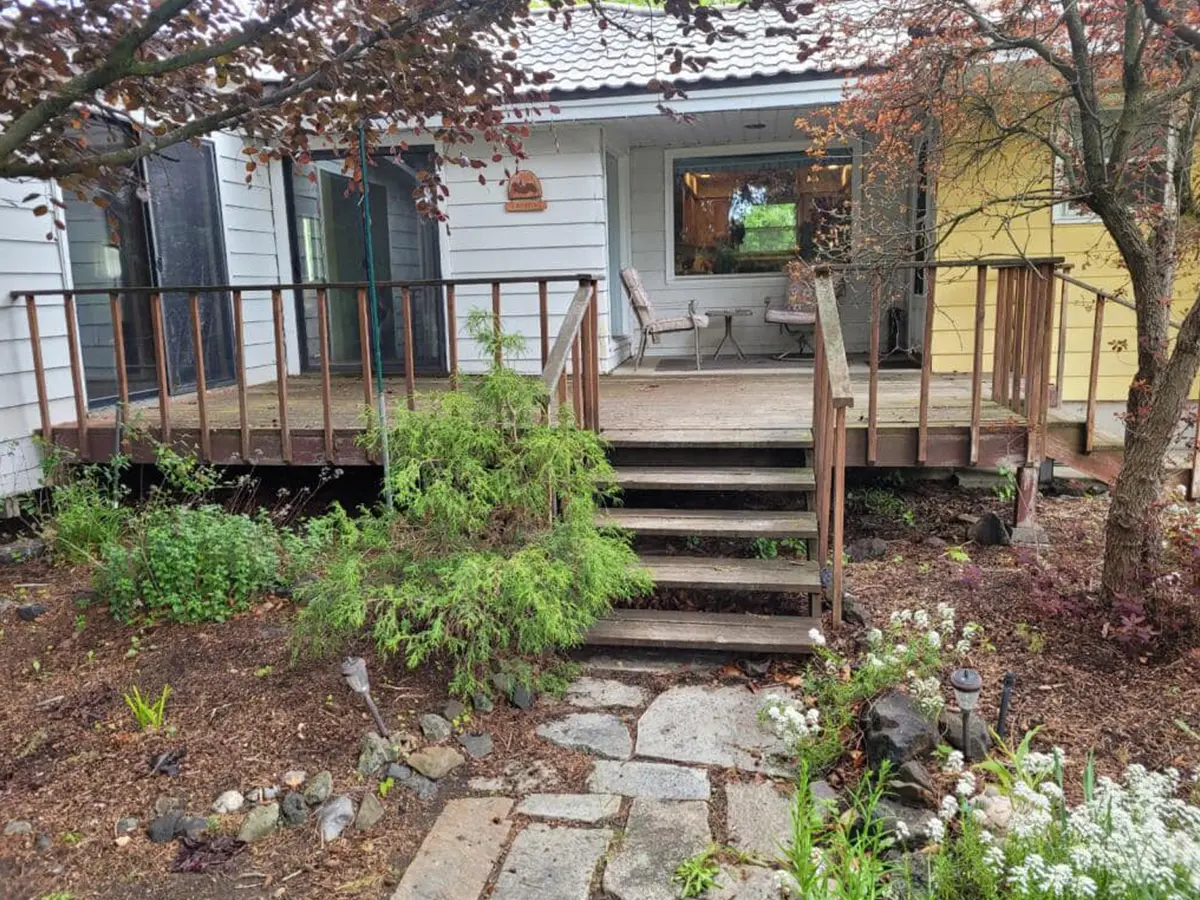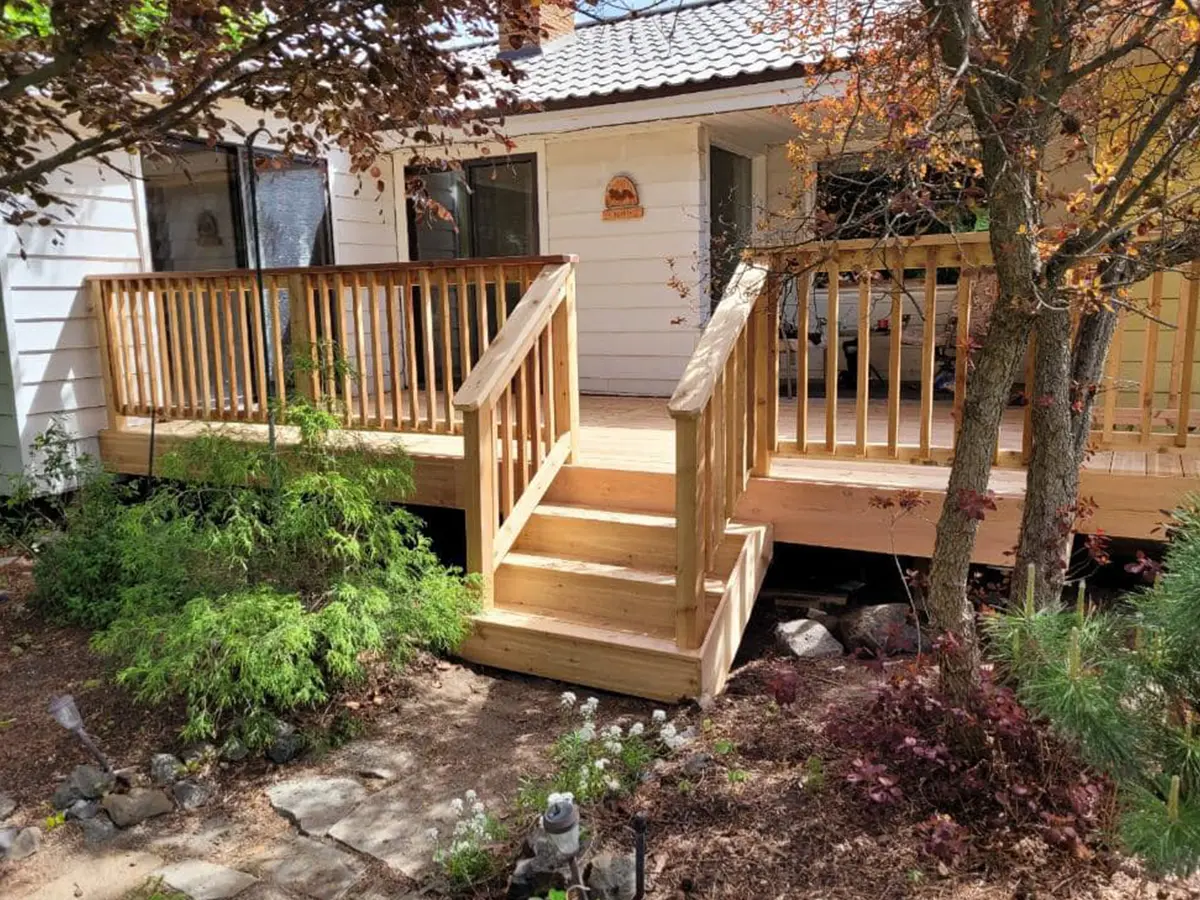 Cedar Deck Building In Spokane, WA
This 20'x12' cedar deck included:
The project was quoted at $21,200, where the most expensive item was the custom cedar railing, at $4,400.
| Decking Type | Square Feet | Price Range (Installed) |
| --- | --- | --- |
| Composite | 100 | $4,000 to $4,200 |
| Composite | 200 | $8,000 to $8,500 |
| Composite | 400 | $16,000 to $16,900 |
| Composite | 600 | $24,100 to $25,400 |
| Composite | 800 | $32,100 to $33,900 |
| Composite | 1,000 | $40,100 to $42,300 |
| Pine | 100 | $2,100 to $2,400 |
| Pine | 200 | $4,100 to $4,900 |
| Pine | 400 | $8,300 to $9,700 |
| Pine | 600 | $12,400 to $14,600 |
| Pine | 800 | $16,500 to $19,400 |
| Pine | 1,000 | $20,600 to $24,300 |
* Prices are subject to change due to factors that impact labor or material costs. Contact us for your deck-building project so we can offer you an accurate pricing quote and find a solution that fits your budget.
At Burgess Construction, we prioritize your time and investment, ensuring a seamless and convenient partnership. Our goal is to deliver a top-notch deck that exceeds your expectations.
We're Taking Care Of Everything For You!
Homeowners typically harbor two primary worries when embarking on home improvement endeavors. Below, we've addressed both of these concerns.
When it comes to deck building, the cost can vary significantly, ranging from as low as $10k to as high as $50k+. As a result, there is a wide range of materials available for you to choose from, ensuring that you can stay within your budget while completing your project.
We value your time and ours, so we minimize any waste on the job site. Our aim is to complete your project within the provided timeline, allowing you to enjoy your new deck while we assist the next homeowner.
Deck Building In 3 Simple Steps
This deck building process takes care of everything, ensuring you can fully enjoy the thrill of this incredible upgrade. From the design phase to the actual construction, you won't have to rely on anyone else.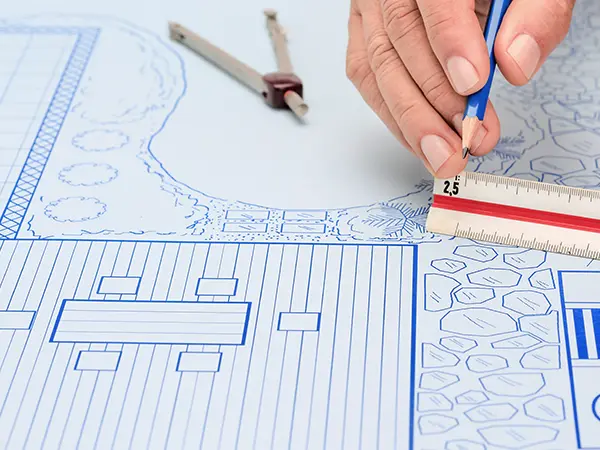 Get in touch with us, share your vision, and we'll come up with a spectacular design for your new deck.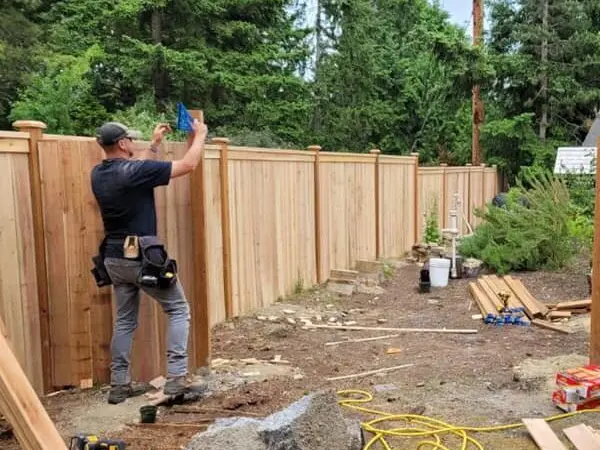 After we've decided on every single detail, we get to work. You'll have complete control over the project at all times.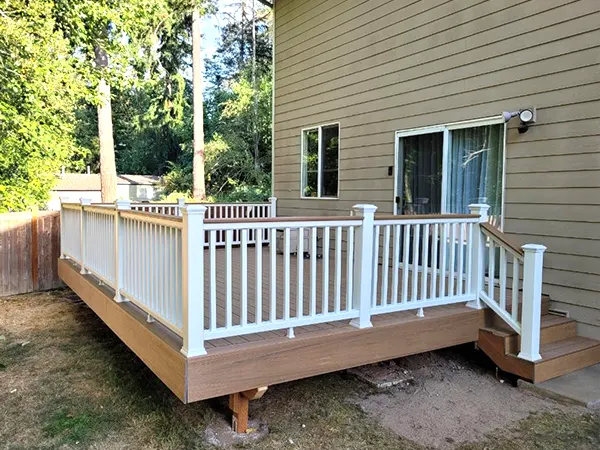 Your new deck is up and running! Enjoy a beautiful outdoor space and schedule your next barbecue!
Frequently Asked Questions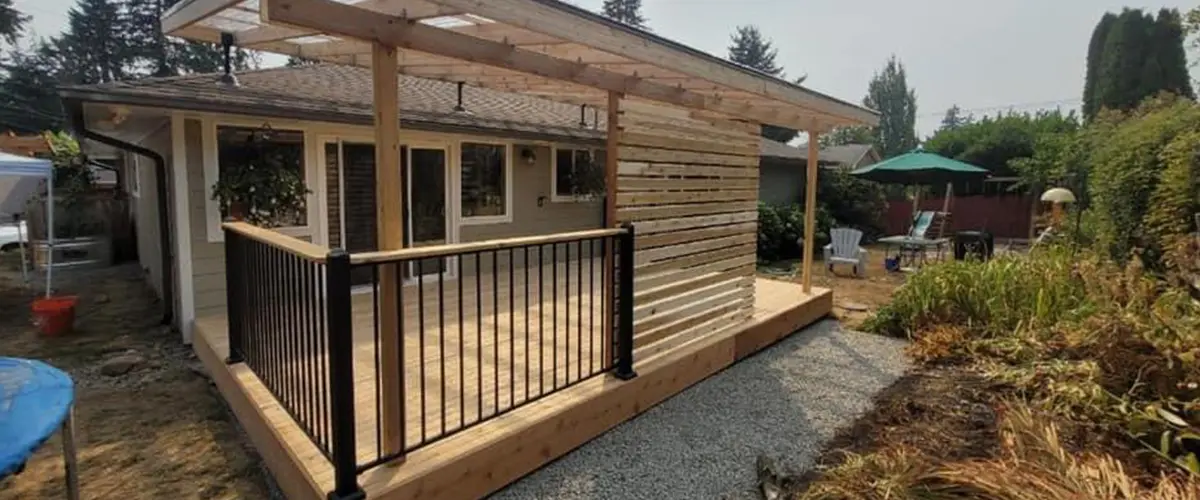 Get Your New Deck Built By The Only Local Pros You Can Truly Trust!
Transform your outdoor space with a professionally crafted deck in Kenmore, WA. Experience exceptional craftsmanship that not only enhances your property value but also provides a stunning space to entertain guests.
Connect with us today at (425) 791-5281 to discuss your new deck building project and bring your vision to life!
We hired Burgess again for our deck rebuild. The crew did an amazing job, again!
They showed up on time and completed the tear down and complete rebuild of our deck in 4 days.
It looks beautiful and we can't wait to enjoy it this summer. 5/5 would recommend for any fence and/or deck projects.
Blaine and his crew replaced my deck and fence this week and they did a fantastic job!
They were on time, in budget, and super communicative.
I will use Burgess for all my deck & fence needs in the future, and recommend to any who ask.
I wish I had this experience with every contractor I worked with thank you for everything, Blaine!
Other services you might be interested in:
Kenmore, WA, nestled at the northernmost tip of Lake Washington, is a vibrant city renowned for its serene parks and recreational opportunities. The city's Saint Edward State Park, with its lush forests and tranquil lakefront, offers a peaceful retreat for nature lovers. Meanwhile, the Kenmore Air Harbor stands as a testament to the city's rich aviation history. Additionally, the Bastyr University, recognized worldwide for its comprehensive natural health arts and sciences education, is another remarkable landmark in Kenmore. For those with an affinity for arts and culture, the Arts of Kenmore Gallery at Kenmore City Hall showcases a range of local and regional art, adding a creative pulse to this bustling city.