The 5 Best Deck Building Companies In Everett, WA
Here are the best deck builders in Everett! If you're down to try the best, click below!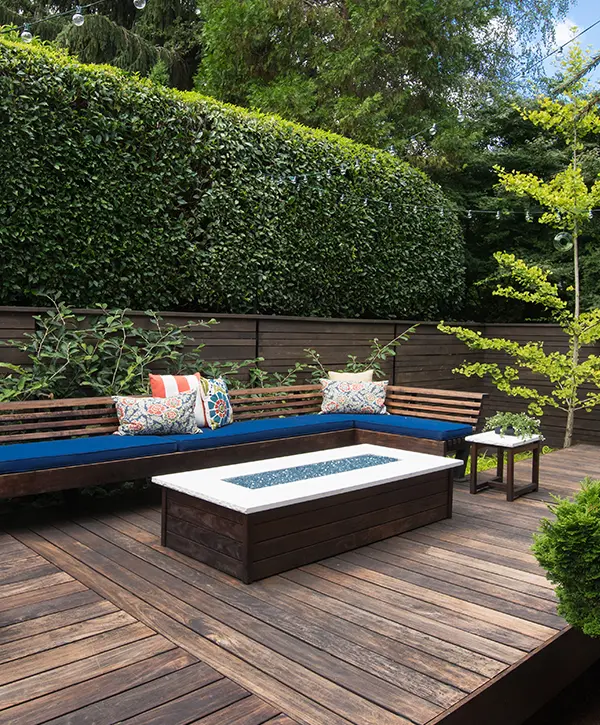 There are many deck building companies in Everett, WA, but few of them will deliver the superior product you deserve.
Having a wide-ranging understanding of our competitors' work, we at Burgess Construction have seen some outstanding decks created by other businesses. On the flip side of that coin, however, is the fact that numerous decks were built with little to no concern for quality or safety.
To ease your search for the most reliable deck building companies in Everett, we've done all of the hard work and research so you don't have to. Here's our take on the best 5 deck building companies in Everett, Washington!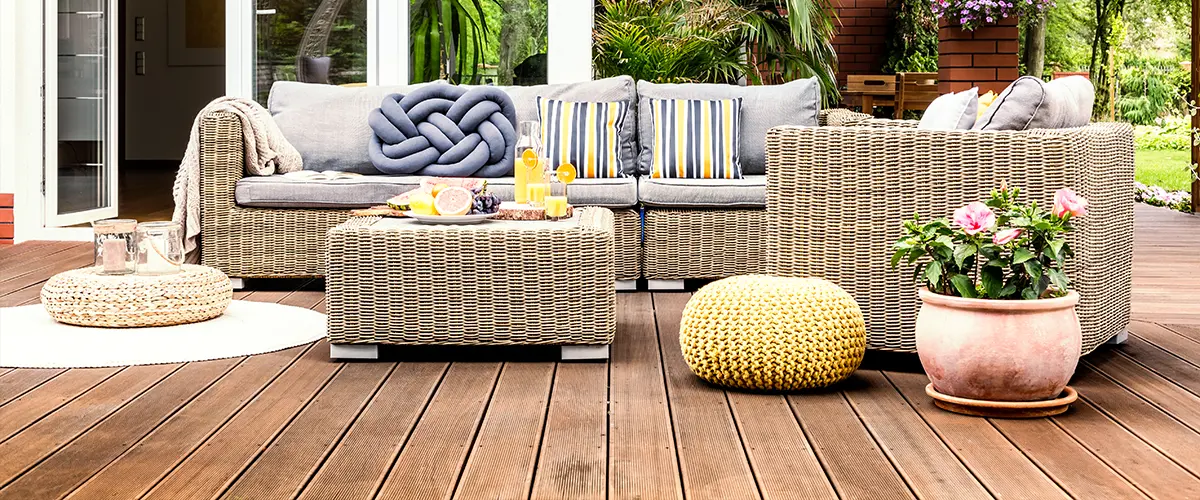 1. Starting With Burgess Construction
Burgess Construction strives to make positive changes in the deck building industry.
We're offering you a superior deck addition that's built to last. We do it quickly, efficiently, and at a reasonable and honest price. After an in-depth inspection of your backyard, you'll get an accurate pricing and time frame estimate, and it's up to you if you want to start your project.
We've made starting your project extremely easy!
Your Deck Building Process - Now Easier Than Ever Before
Our process was designed with your comfort and well-being in mind. Our builders are polite, reliable, and always ready to jump in and help you with anything. You'll be kept in the loop at all times, and you have our guarantee that we'll execute your vision to perfection!
Many of your neighbors have already worked with us! Here's what they're saying about having a professional on their project!
With Burgess Construction, you're getting:
Everett Homeowners Love Their New Upgrades!
Burgess Construction is an incredible team from Stephanie's amazing communication, design process, and updates along the way, to the crew that built two decks in just over a week!
Thank you so much for helping see our vision become a reality!
Love the quality of craftsmanship with our brand new deck Blaine and his crew just built for us.
They were on time and hardworking even with such rainy weather. Highly recommend!! Also, really loved working with Stephanie. Super responsive and professional.
Looking forward to our next project to be completed for our fence.
At Burgess Construction, we pride ourselves on building decks that will last a lifetime. Get the best deck building service in Everett and an addition that will have all your neighbors in awe.
2. American Dream Builders
American Dream Builders is a to-go deck builder for many homeowners in Snohomish. They're a local and family-owned business looking to provide value to anyone that gets their service.
They specialize in decks, porches, and outdoor living.
Probably the best part about American Dream Builders is that they offer a 6-year installation warranty on their deck building products, something very few contractors do.
David was very responsive and professional. He and his employees worked fast and did a fantastic job on my deck. I'd definitely refer him and would use him again if needed!
3. Legendary Fencing & Decking LLC
Legendary Fencing & Decking is a leading outdoor space contracting company situated in the Greater Seattle area, and serving homeowners in Everett and surrounding areas.
Their mission is to provide custom craftsmanship with only the highest quality materials. Whether you need consulting through your project or need help with ideas, these guys will be ready to help you out!
They love innovation, so they'll bring with them multiple ways to utilize materials and design your outdoor space.
These guys were very professional hard workers. They did a great job building my deck & railings. I love it and will call them when I'm ready for my new fence. I'm very pleased.
4. Outdoor Living Spaces NW
Outdoor Living Spaces NW has served the Eastside and North Seattle area with quality decks and outdoor living spaces since 1990.
They are passionate about creating outdoor living spaces that bring tranquility and beauty to your backyard. Quality craftsmanship is their priority, so you can rest assured knowing that the final product will be nothing short of spectacular.
Through attentive listening, comprehensive communication methods, detailed precision, and reliable building procedures, you'll get a quality deck with Outdoor Living Spaces NW.
They serve Eastside and North Seattle customers, including Woodinville, Redmond, Kirkland, Bellevue, Newcastle, Issaquah, Mercer Island, Bothell, Sammamish & Renton Highlands.
Wonderful experience from start to finish. Chris kept in contact with us through the whole bidding process. He continued doing that during the construction. His entire crew was easy to get along with and friendly. The deck looks great and we are so happy with the finished product. We would highly recommend his business to anyone who is looking to improve or build a new deck.
Since 1988, it has been NW Custom Deck's mission to construct remarkable decks for customers in the Greater Eastside. This family-run business takes pride in its work, as they only focus on budget-friendly and top-of-the-line products.
They incorporate engineering practices along with artistic flair and structural design.
NW Custom Deck offers year-round outdoor deck construction, as well as a variety of other services such as hot tub surrounds, patio covers, gazebos and trellis designs, privacy screens with accompanying benches, concrete patios fences additions, and remodels.
I will recommend NW Custom Deck Company to anyone looking to hire a knowledgeable, honest, skilled, top quality professional deck company. From the bid to the final walk through of the work completed I was impressed and not disappointed. My new deck is good looking and built to last.
These 5 deck building companies in Everett are some of our top picks for your upcoming deck construction.
For the best outcome, we suggest you get several quotes from these deck building companies, contrast them, and select whichever satisfies your requirements to a tee.
If you want to begin your deck project with a dependable option, Burgess Construction is the go-to choice. Not only do we respect and value your home, time, and money; but our services will make sure that you'll be pleased with us on the job!