Deck Repair In Bothell West, WA
Keep your deck completely safe this upcoming season with a thorough and reliable deck repair service!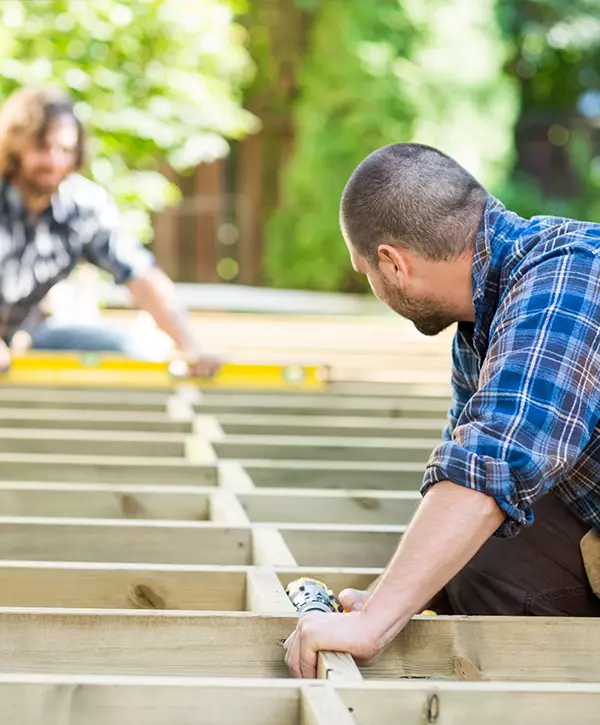 Deck repair projects may not always be a top priority for homeowners, but neglecting them for too long can lead to significant issues in the future. At Burgess Construction, we have witnessed and resolved numerous cases where decks were on the verge of imminent collapse.
Imagine wobbly rails, rotten posts, and exposed nail heads on the surface, all posing a serious safety hazard. With over 25 years of experience, we have successfully rescued countless decks, giving them a remarkable makeover and saving our clients the trouble of complete replacement.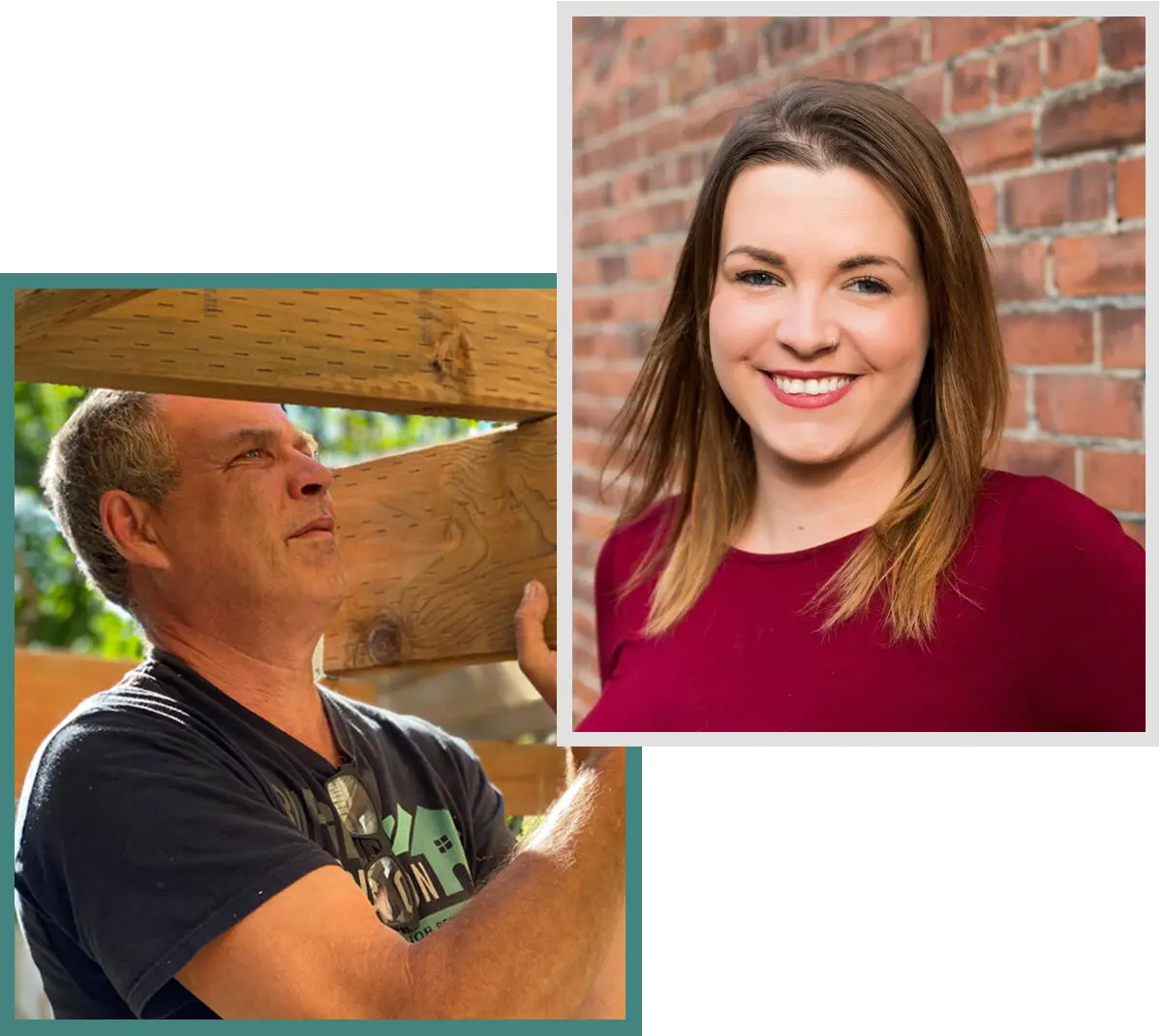 Stephanie and Blaine, owners of Burgess Construction
Hi, we're Stephanie and Blaine, owners of Burgess Construction, a husband and wife-owned business with a passion for extraordinary customer service. Our mission is to help families like yours give their homes an outdoor space that encourages togetherness and relaxation. Whether you want a low-maintenance composite deck, a thorough deck repair, or a beautiful fence to enhance your property's curb appeal, we've got you covered!
Experience True Professionalism With A Complete Deck Repair Service
At our company, we surpass industry standards in our dedication to you, your home, and your investment. Our deck repair service is specifically designed to address any issues with your current deck, ensuring that you can enjoy it without any safety concerns. When you choose us, you can expect:
Get Some Inspiration From Our Previous Works!
We specialize in the transformation of old, outdated, and unsafe decks into stunning outdoor spaces that are perfect for hosting grand family gatherings. Allow us to help you reimagine your deck, just as we did with the remarkable project showcased below.
Before
After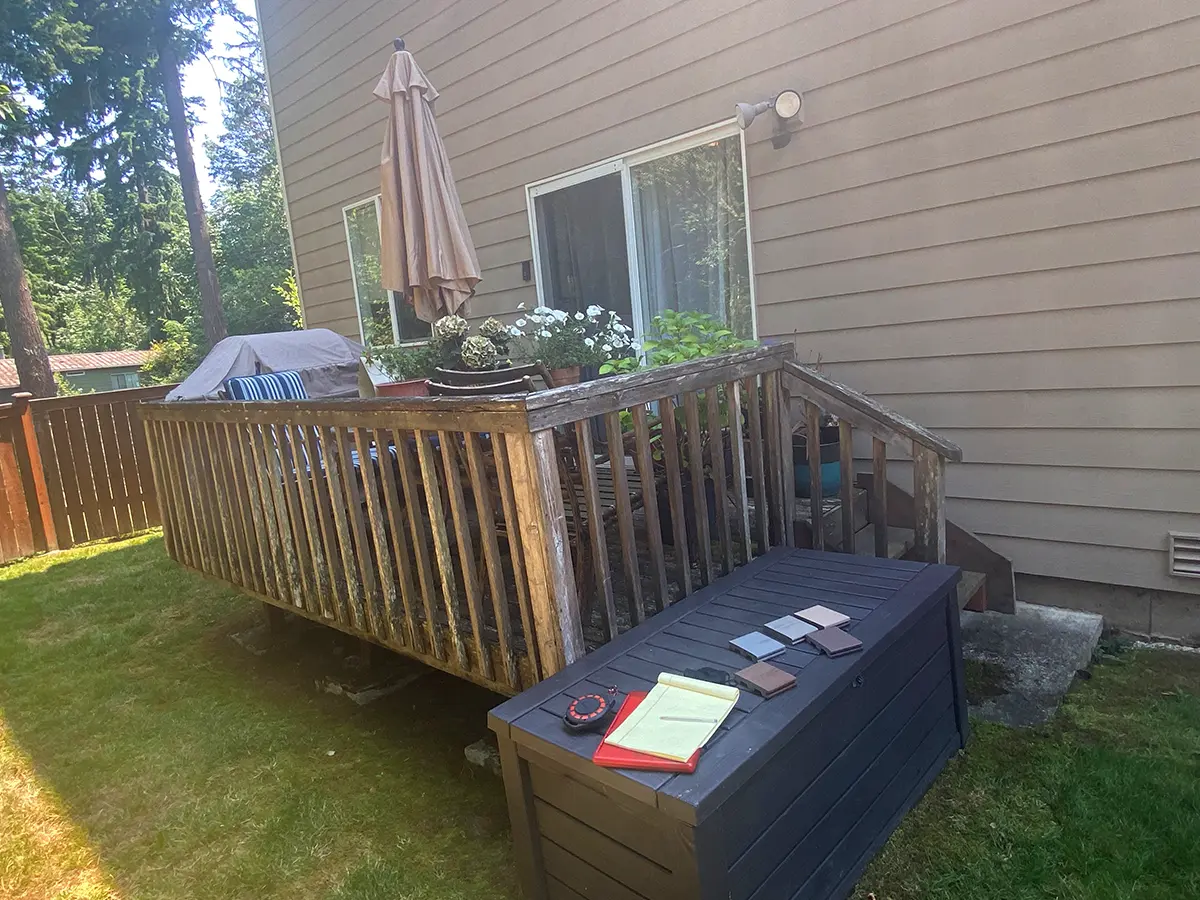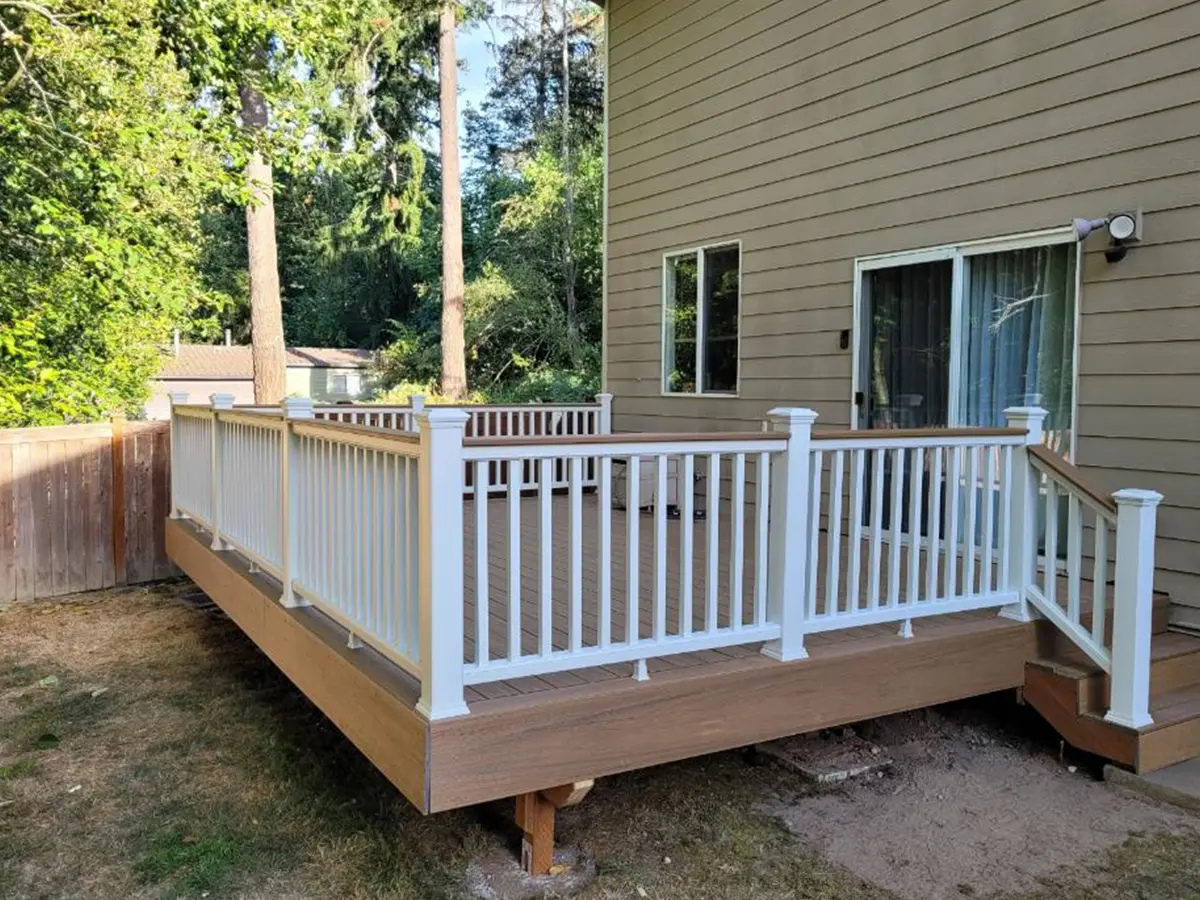 Before
After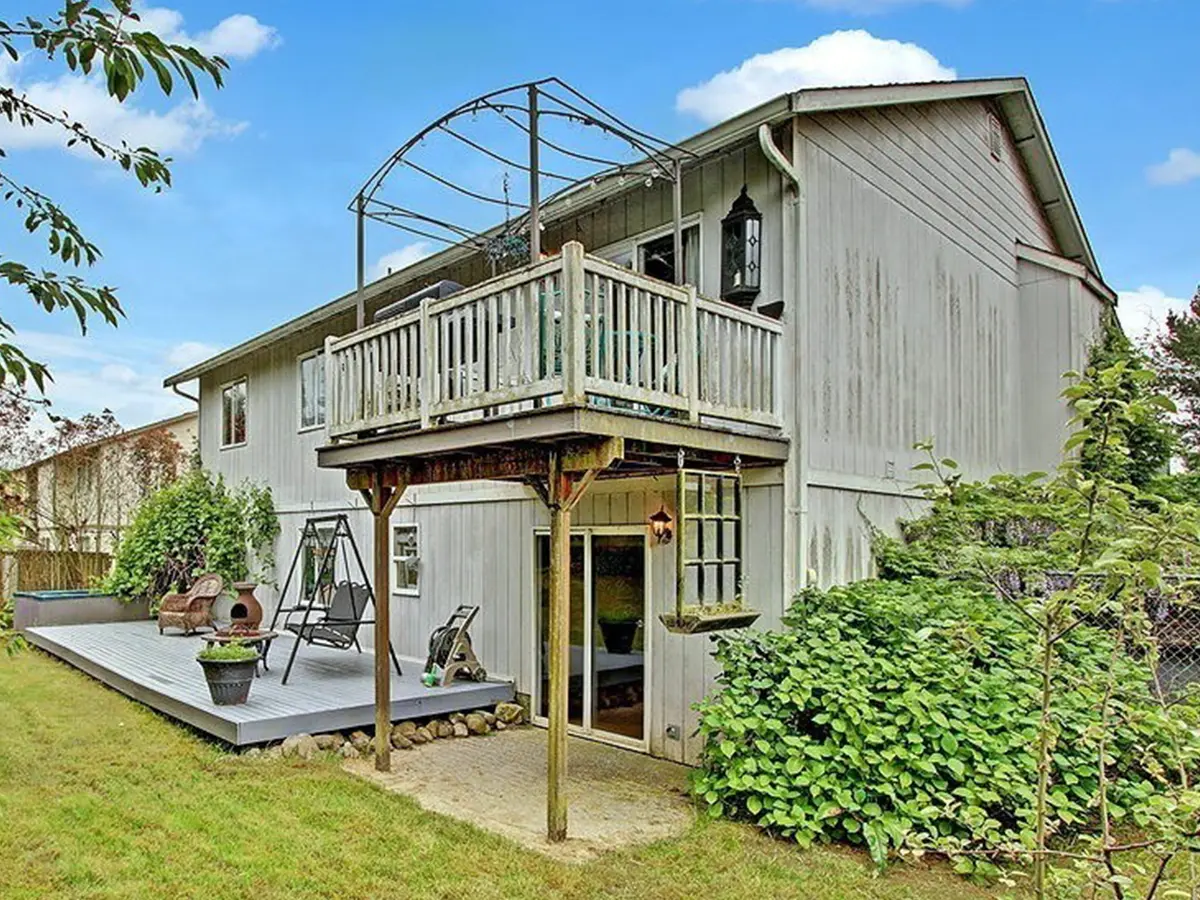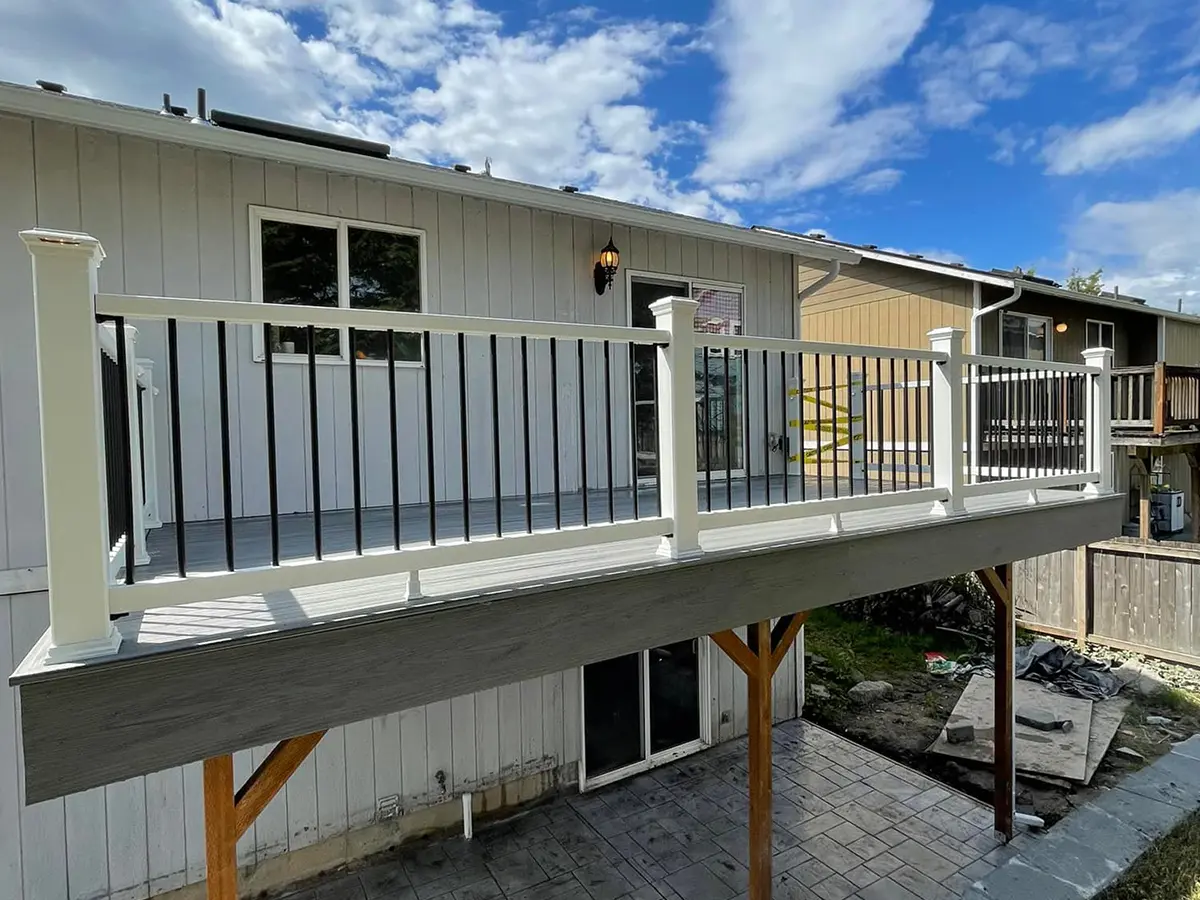 Before
After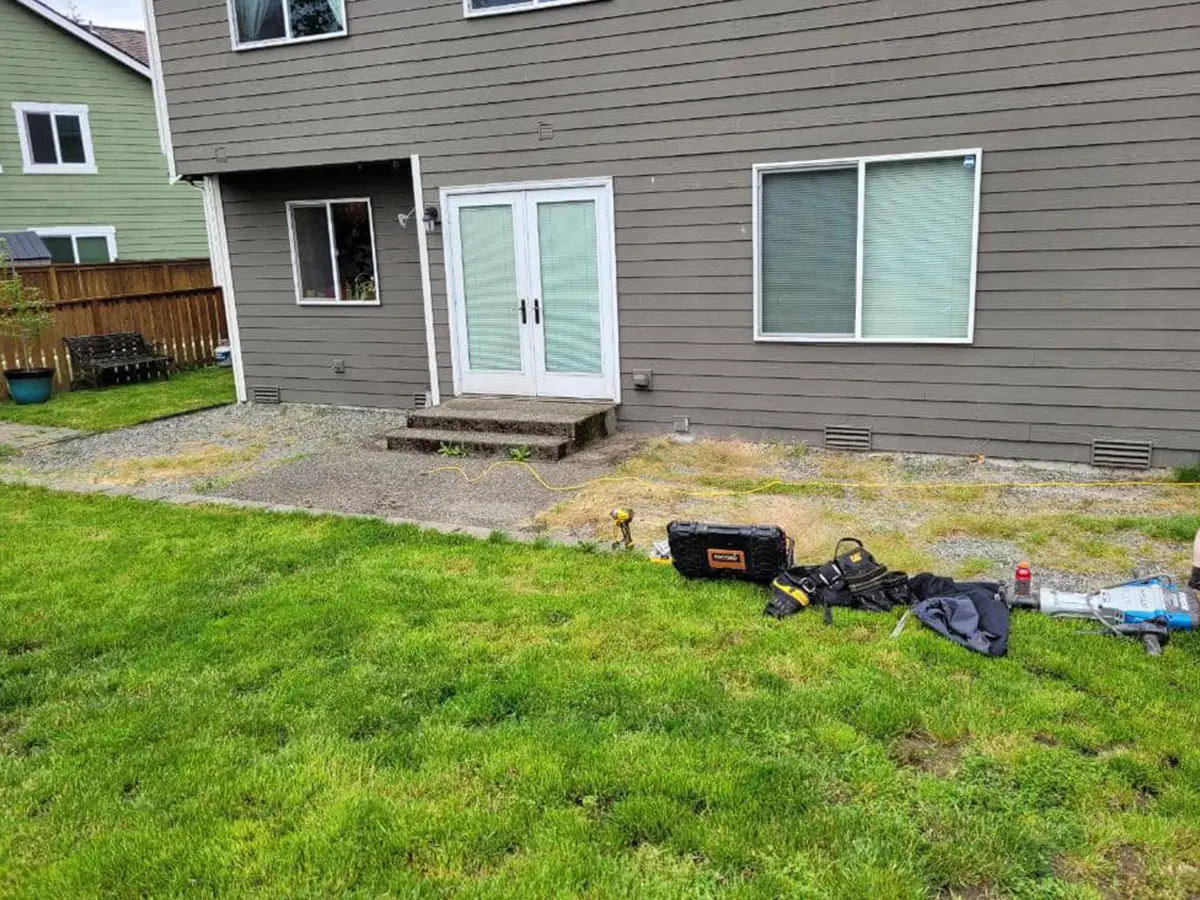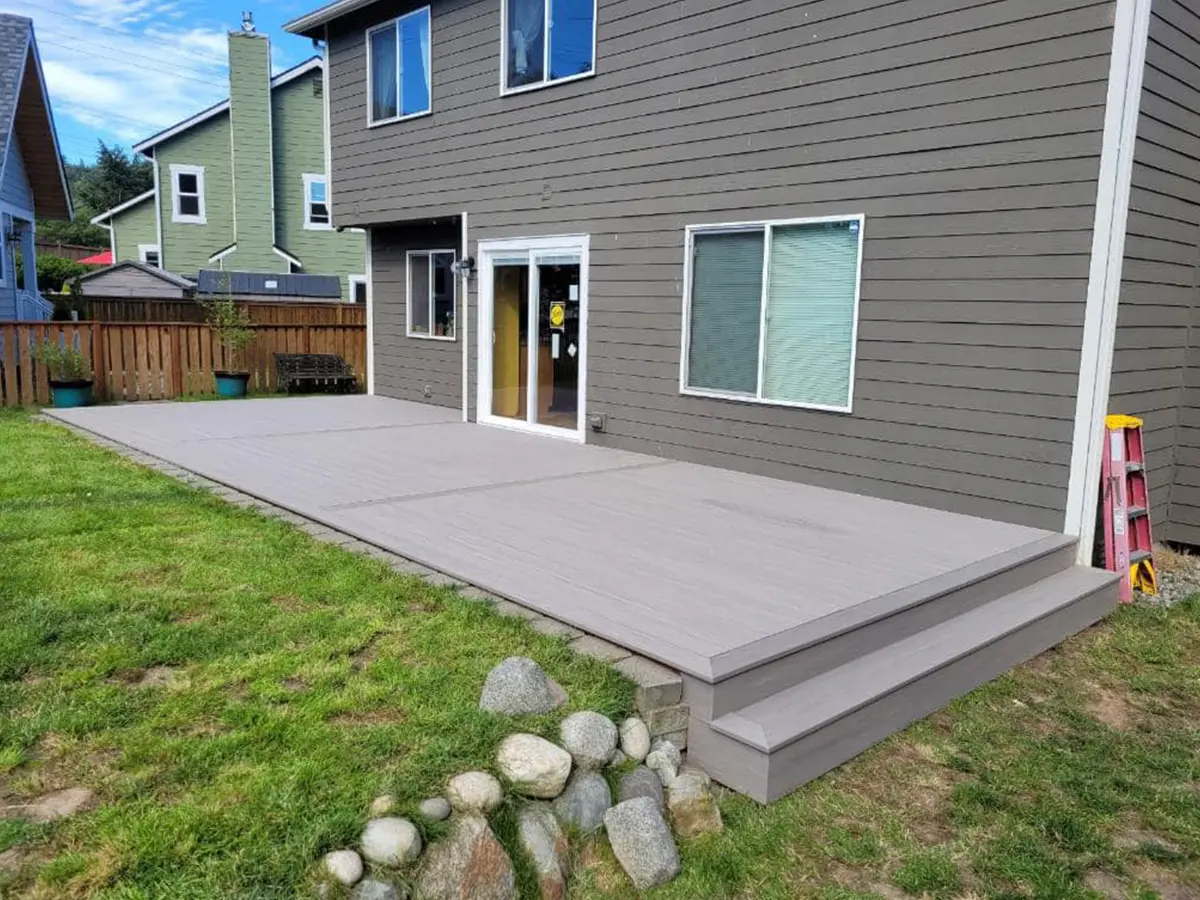 Before
After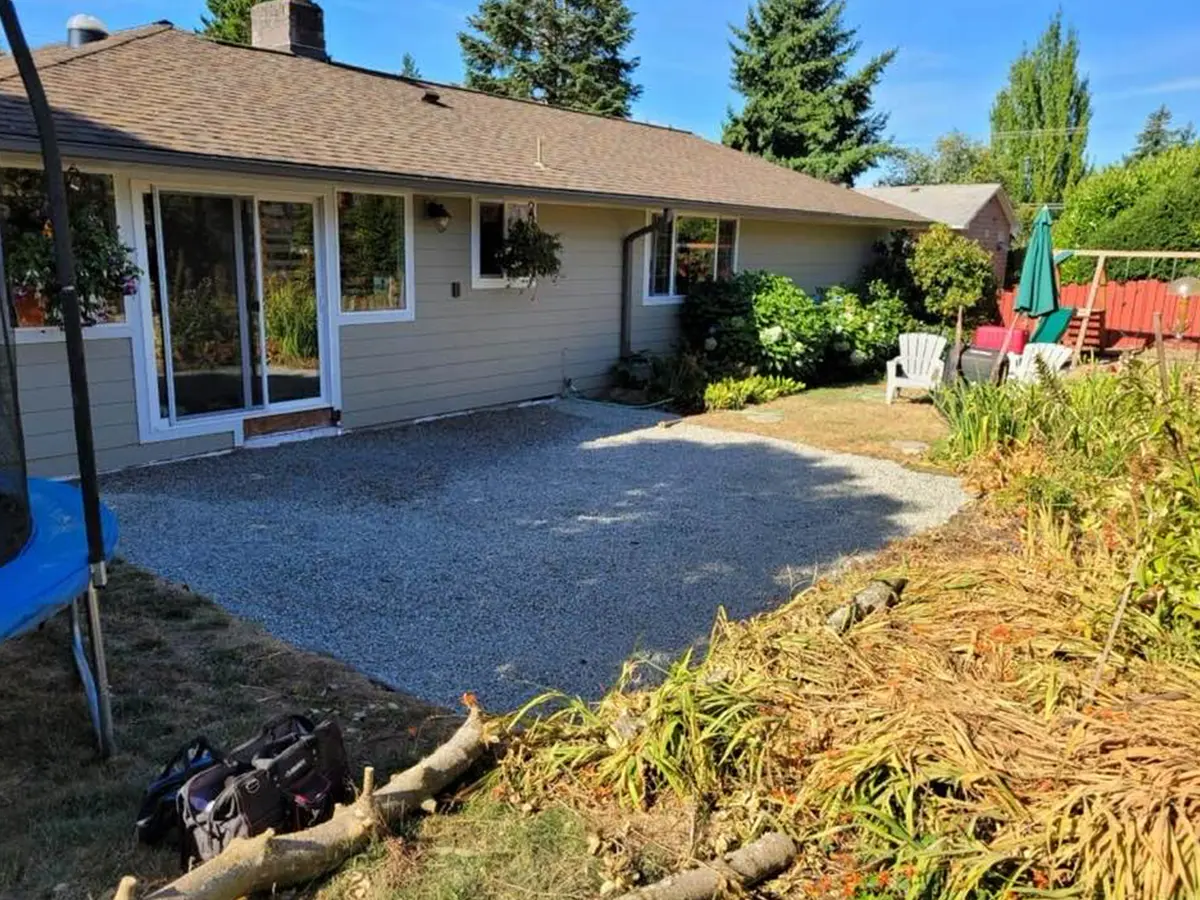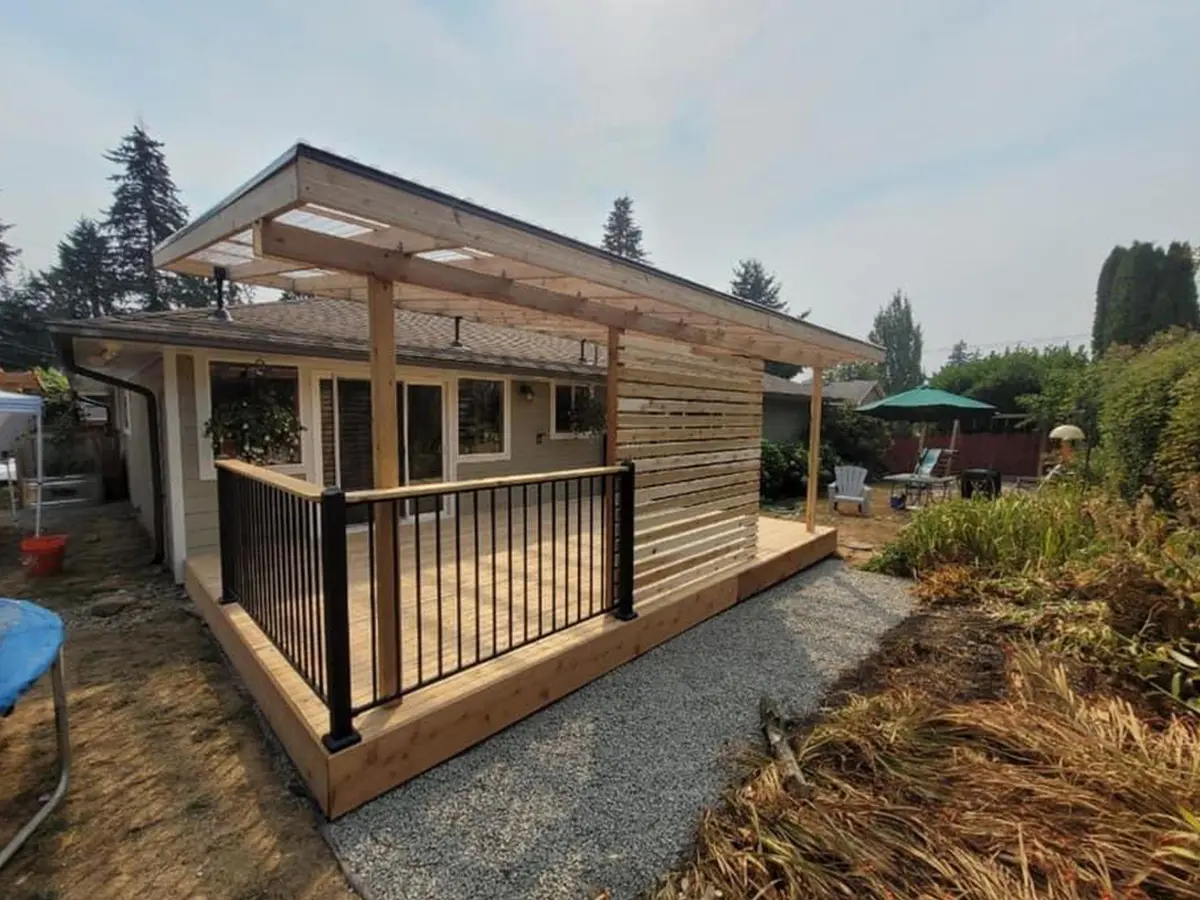 years of combined industry experience
years of manufacturing warranty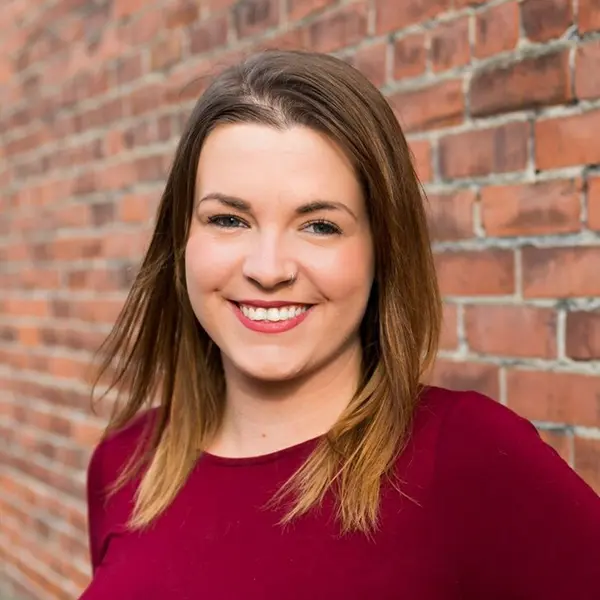 Are you uncertain about whether your current deck requires replacement or repair? Allow us to arrange a comprehensive deck inspection and determine the most suitable course of action for your home. Reach out to us at (425) 791-5281 or send us a quick message, and we will promptly respond within one business day.
Your Neighbors Loved Working With Professionals
Experience the rave reviews from our delighted clients who have had the privilege of working alongside us! Uncover what sets us apart and why they can't stop talking about their exceptional journey with us.
Burgess Construction is an incredible team from Stephanie's amazing communication, design process, and updates along the way, to the crew that built two decks in just over a week!
Thank you so much for helping see our vision become a reality!
Love the quality of craftsmanship with our brand new deck Blaine and his crew just built for us. 
They were on time and hardworking even with such rainy weather. Highly recommend!! Also, really loved working with Stephanie. 
Super responsive and professional. Looking forward to our next project to be completed for our fence.
Average Deck Repair Cost In Bothell West, WA
The cost of deck repairs in Bothell West can vary depending on the extent of the necessary work and the specific issues affecting your deck. Typically, a deck repair project falls within the price range of $1,500 to $5,000. This estimate covers the replacement of decking materials and any required repairs or replacements to the underlying framework. If additional work, such as railing or stair replacement, is needed, the price may increase to $8,500 or more.
What influences deck repair costs:
Before
After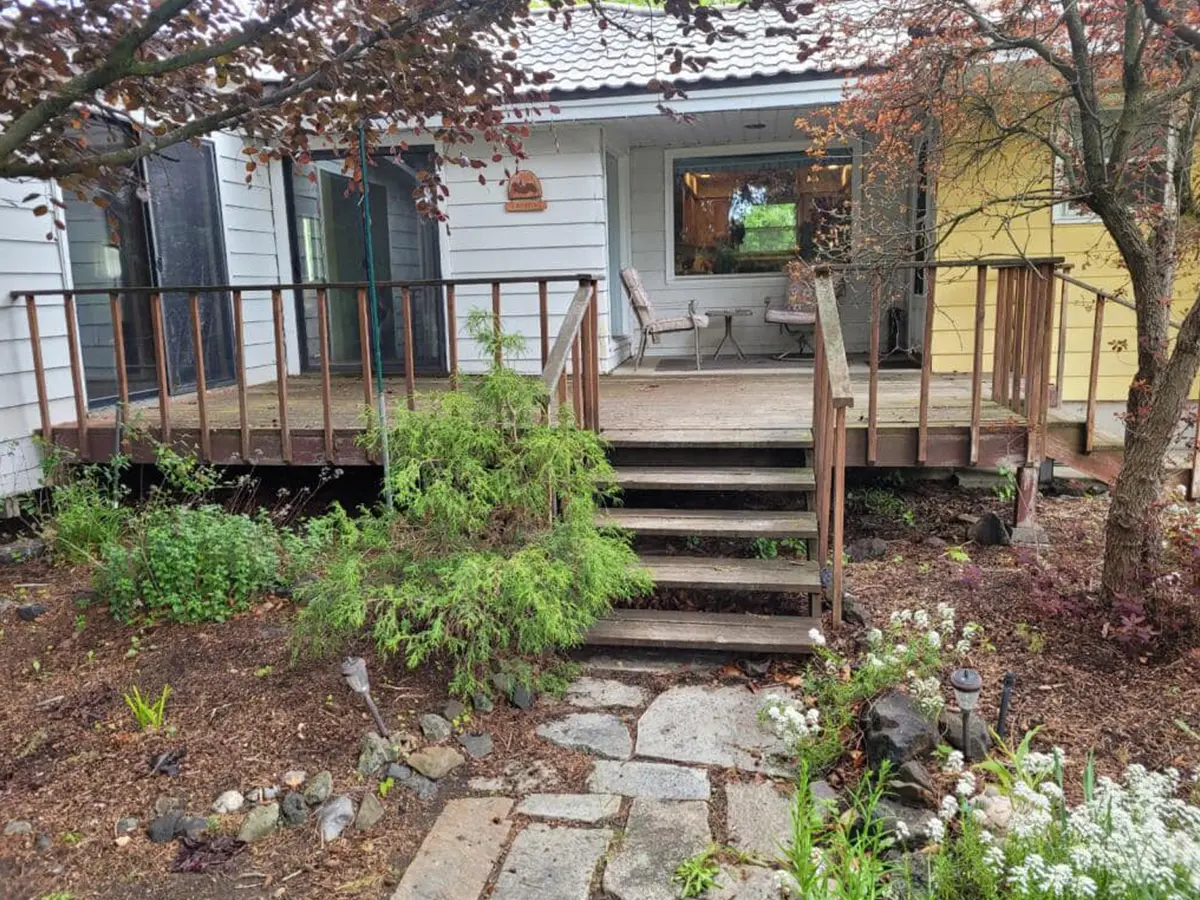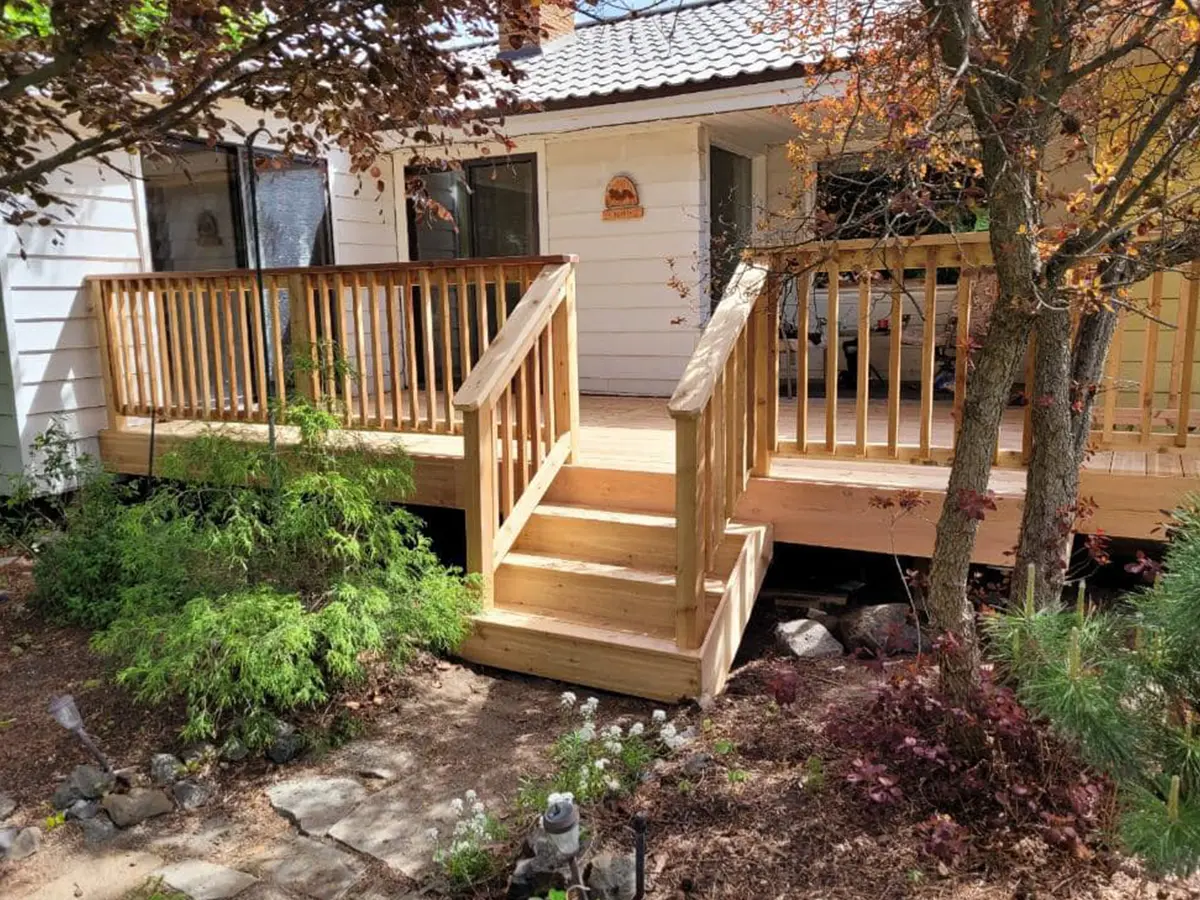 Cedar Deck Building In Spokane, WA
This 20'x12' cedar deck included:
The project was quoted at $21,200, where the most expensive item was the custom cedar railing, at $4,400.
| Type of Damage | Average Repair Cost |
| --- | --- |
| Broken or damaged board | $10 - $50 per square foot |
| Broken or damaged railing | $30 - $150 per linear foot |
| Pest or termite damage | $500 - $10,000 |
| Mold, mildew, or wood rot damage | $350 - $1,000 |
| Loose or missing screws | $100 - $200 |
| Resurfacing | $1,500 - $5,000 |
| Loose or detached stairs | $100 - $300 |
Collaborate with a highly respected deck builder and experience the multitude of benefits that come with working alongside top-notch contractors. Embrace this opportunity to enjoy a comprehensive service supported by a responsive and dependable team that genuinely cares about your best interests.
We're Taking Care Of Everything For You!
In all of our deck repair projects, homeowners consistently express their concerns about two crucial aspects.
If you're considering deck repair for your outdoor space, the best way to determine if it's the right solution is by scheduling a comprehensive consultation. Whether your deck needs a simple rejuvenation or more extensive repairs, we're here to bring your vision to life at a fair price.
We place great importance on both your time and ours and are dedicated to maximizing productivity on the job site. Our main objective is to complete your project within the agreed-upon timeline so you can revel in the pleasures of your new deck while we continue to assist the next homeowner.
Deck Repair Has Never Been Easier In Bothell West, WA
Our thorough deck repair process encompasses every aspect, ensuring that you can fully enjoy the excitement of this upgrade without any worries.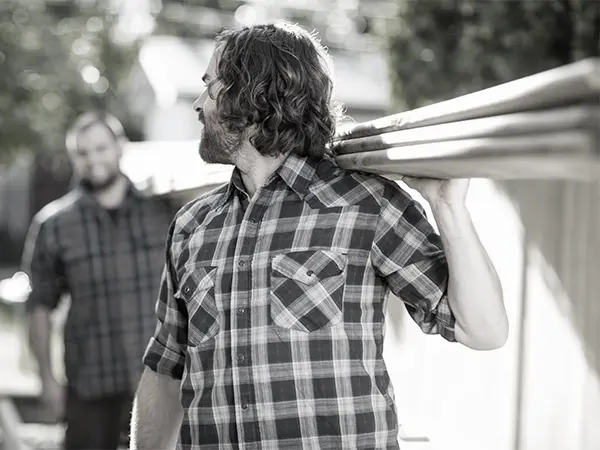 Get in touch and have us for a thorough consultation of your existing deck.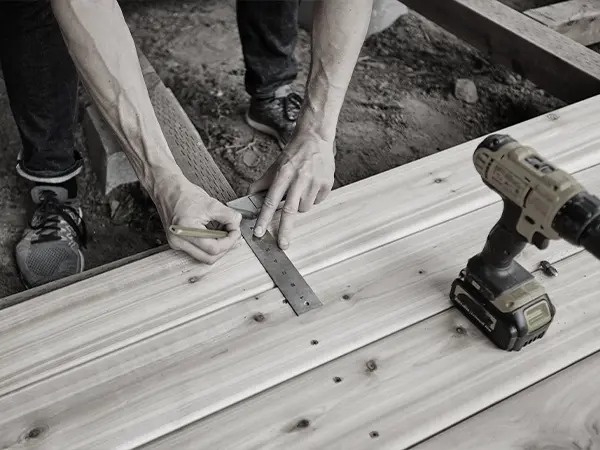 After we discover the underlying issues with your deck, we get to work and fix it.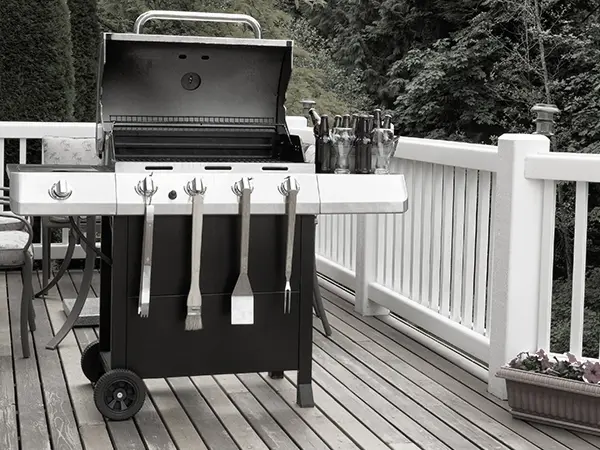 After a quick walkthrough, you can then fire up the grill and call friends over!
Frequently Asked Questions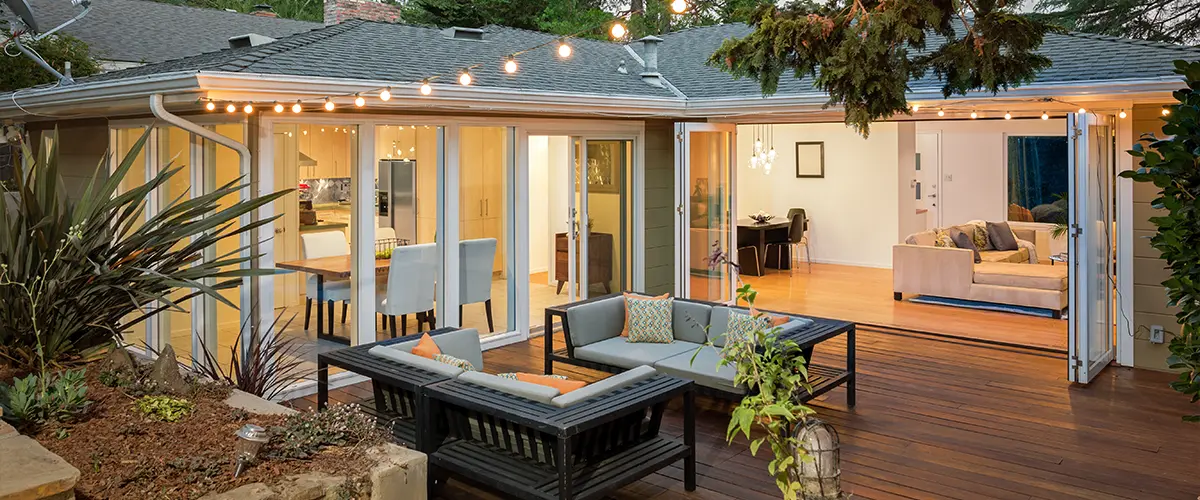 Regain Trust In Your Deck Again With A High-Quality Deck Repair In Bothell West, WA
Discover unparalleled craftsmanship with Burgess Construction, a trusted provider of top-notch deck repair services in Bothell West, WA. We exceed expectations with attention to detail and commitment to excellence. Our skilled team brings your deck vision to life, from structural fixes to board replacements.
Contact us at (425) 791-5281 to discuss your deck repair project and transform your home's extension. Enhance your outdoor space today!
I hired Burgess Construction to put a corrugated roof over my deck.
They did a beautiful job. I asked if the wood used could be stained and the outcome with the stained wood looks wonderful. There was a little mishap with communication
Stephanie and Blaine stepped up and made it right. I am so happy w the outcome. I am very proud of the way my deck looks now. I would recommend Burgess Construction.
Blaine and his crew replaced my deck and fence this week and they did a fantastic job!
They were on time, in budget, and super communicative.
I will use Burgess for all my deck & fence needs in the future, and recommend to any who ask.
I wish I had this experience with every contractor I worked with thank you for everything, Blaine!
Other services you might be interested in:
Nestled in the heart of Washington state, Bothell West is a charming community known for its lush landscapes and vibrant culture. Known for its picturesque parks, such as Blyth Park and the North Creek Forest, it offers an abundance of outdoor recreational opportunities. The city is home to the University of Washington Bothell Campus, an educational landmark that attracts students from all around the globe. The campus's Sarah Simonds Green Conservatory and the adjacent Bothell Landing, a historic area with preserved buildings and a pedestrian bridge, are well worth exploring. Bothell West, with its blend of natural beauty and rich historical sites, is the perfect setting for enhancing your outdoor living space with a professionally built deck.