The Best Deck Building In Woodinville
You're one step away from adding a luxurious deck to your home that will increase its value and make your yard more beautiful!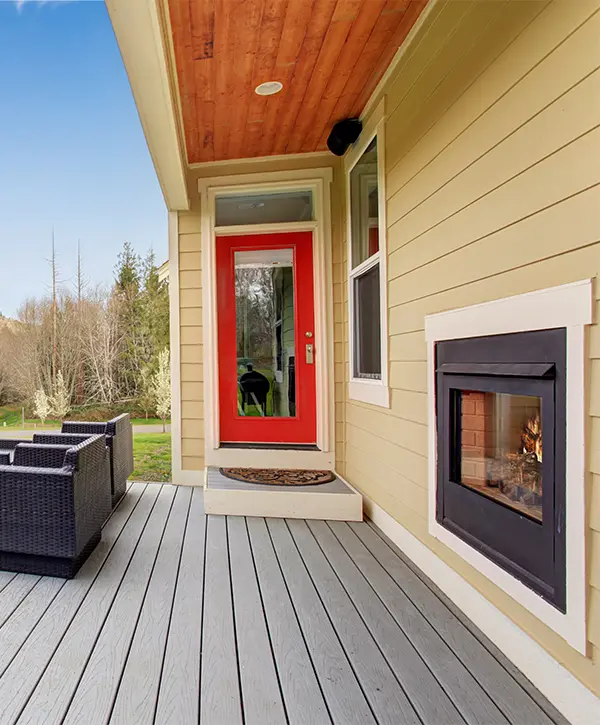 If you're a Woodinville homeowner looking for an attractive and durable deck, Burgess Construction is the builder for you. We're experts in our field with extensive knowledge on what it takes to create a functional and beautiful deck.
We've been providing long-lasting decks for homeowners in Woodinville for decades now, and we're not planning to stop anytime soon.
You'll work with a company that aims to raise the deck building standards! And we're doing that by bringing something no other deck builder has to offer.
A Deck Building Like No Other In Woodinville
Get Burgess Construction for your next deck building project in Woodinville! We have decades of experience in the industry and know exactly what it takes to build a beautiful, long-lasting deck that won't need any repairs for years!
Watch Your Dream Deck Come To Life!
We're well aware that deck construction projects, such as installing a new deck, might be stressful. Add in the typical contractor, and your deck construction experience may quickly become a disaster.
We take a lot of pleasure in offering high-quality craftsmanship throughout the project. We're detail-oriented and concentrate on keeping our communication lines open throughout the construction process.
We want to give you a high-quality end product that leaves you speechless. We work hard to reduce the stress and worry that comes with such a big project, as well as to provide a smooth construction process where you're in full control.
Check out our deck building offer in Woodinville and get the best deal in your area! Start your project with Burgess Construction and enjoy having pros uplift your backyard.
Woodinville Homeowners Love Their New Decks!
We've worked with hundreds of homeowners in Woodinville and the neighboring areas to update their outside spaces with a new deck addition. Here's what they have to say about our crew!
Burgess Construction is an incredible team from Stephanie's amazing communication, design process, and updates along the way, to the crew that built two decks in just over a week!
Thank you so much for helping see our vision become a reality!
Love the quality of craftsmanship with our brand new deck Blaine and his crew just built for us. 
They were on time and hardworking even with such rainy weather. Highly recommend!! Also, really loved working with Stephanie. 
Super responsive and professional. Looking forward to our next project to be completed for our fence.
Type Of Deck Upgrades And Materials
In the past few years, a lot of new technologies and materials have become available for deck construction. We will go over all of your options in detail during our meeting. For now, here are some of the most popular choices:
The key to any stable structure is a strong foundation, and your deck is no different. You'll want to make sure the frame of your deck is solid, reliable, and built to last.
Although pressure-treated wood is currently the most common type of lumber used for framing decks, it tends to rot and become structurally unsafe over time. In addition, termites can infest and destroy pressure-treated wood from the inside out, causing even more damage.
If you're looking for a material that is stronger, more durable and won't warp or rot over time, then steel is the way to go. Steel framing from Fortress Building Products is the best on the market and will save you money in the long run since it doesn't need to be painted or stained as often as wood does.
Not only should your deck be the focal point of your outdoor area, but it should also be durable and good-looking.
Ipe, mahogany, tigerwood, or redwood decking are great to create a more expensive and high-end deck. These woods need significant investment but also require constant upkeep and ongoing expenditures.
Spend more time enjoying your deck by using composite decking – a low-maintenance material that doesn't need staining, painting, or sealing. As a matter of fact, a pressure wash is all it takes to keep composite decking clean and looking at its best.
At Burgess Construction, we work with the industry's top composite decking makers and we're getting the most advantageous prices. We're fans of companies like Trex, TimberTech, and Fiberon, but we can make any necessary changes to meet your needs and budget.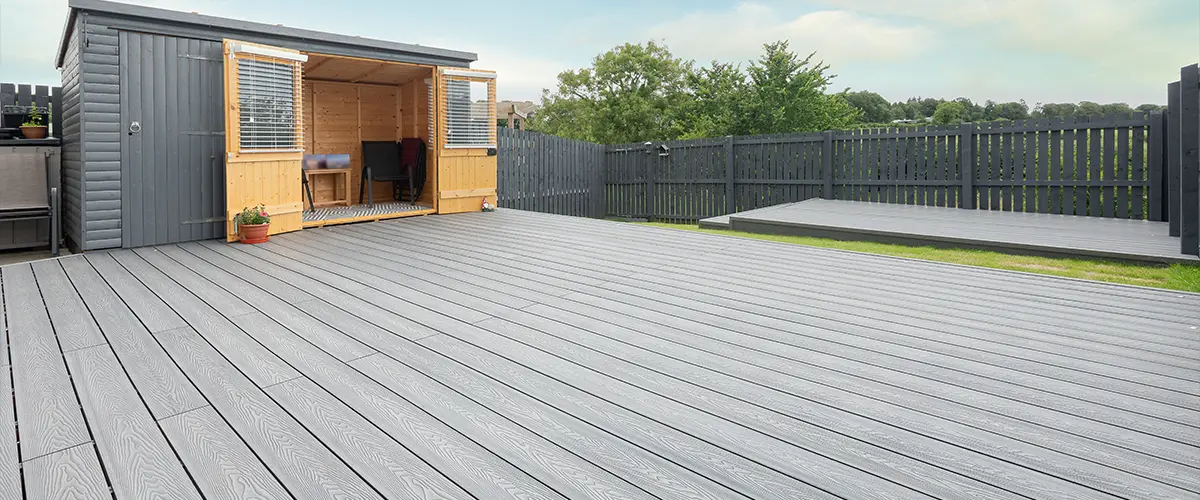 Railings are not only necessary for almost every deck construction project, but they also complement your deck and give it a finished appearance. They offer a feeling of calm and security, especially when having a barbecue or gathering with friends and family.
The most popular option is hardwood, but we typically recommend composite or aluminum. Composite railings endure longer than wood railings, but aluminum is even more durable.
Your deck will have a high-end appearance while still being cost-effective if you choose aluminum railings from firms like Westbury. Besides, the best composite railing has a similar price point to the best Westbury aluminum railing, so it's definitely a better choice.
Not only will lights improve the ambiance of your deck, but they will also make it safer. Building codes also require step lights on all decks that are raised off the ground.
You have complete control over your lighting decisions, and we'll provide you with the most cost-effective options available. Warm, comfortable low-voltage lights with a long lifespan are the best. You don't want your power costs to go over the roof, and you don't want to have to change them in a few years.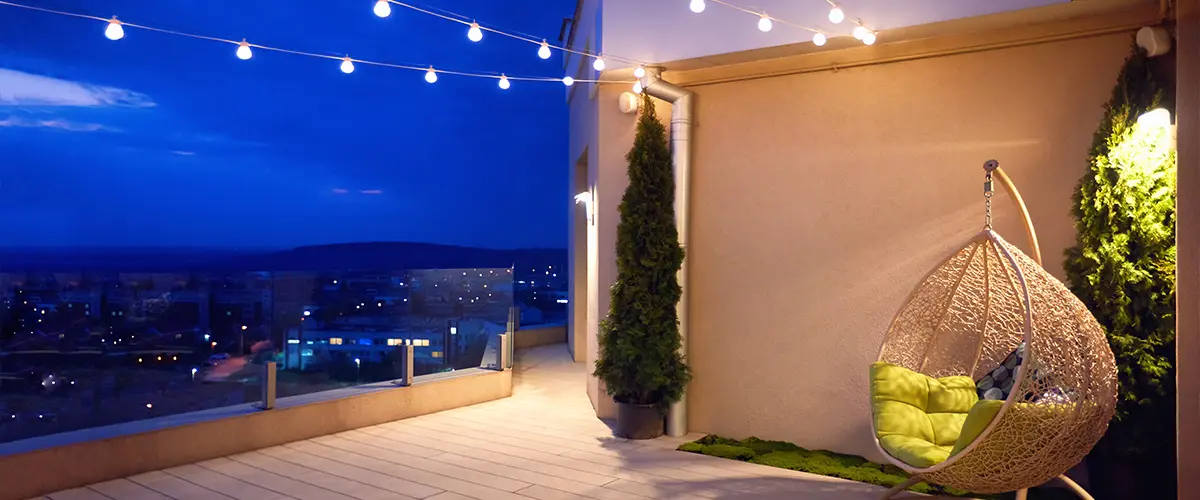 A Deck Building In Woodinville Worthy Of Remodeling Magazines
We've built hundreds of decks, so we can take on any size project you have. Our team is fully committed to seeing your vision through from start to finish. Here are some of our finished projects:
The Best Deck Building Process You Can Get
Take advantage of a process tailored to your specific needs and comfort. Your time, home, and comfort will be our top priorities, and you'll see that at all times during and after the building phase.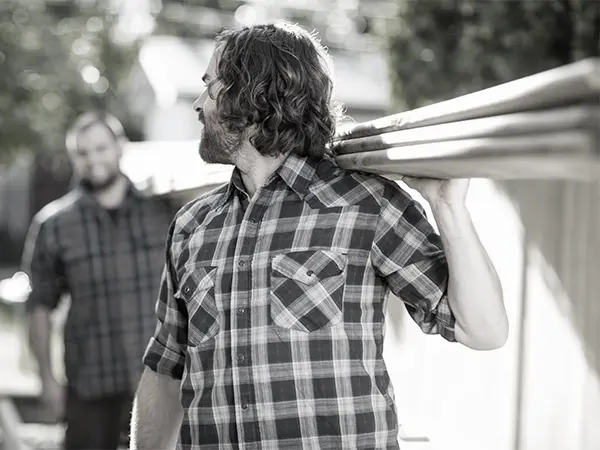 Get your quote and we'll get back to you as soon as possible!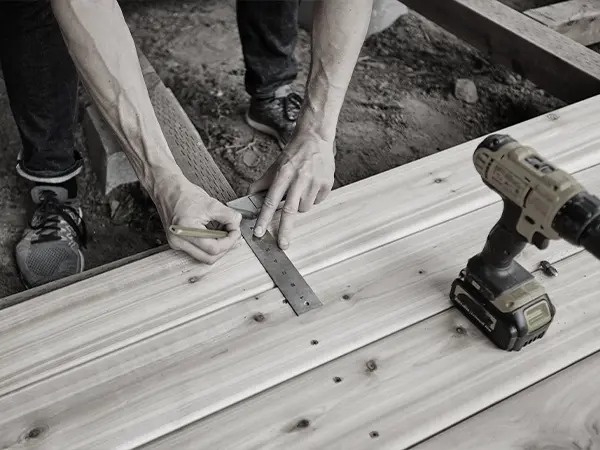 We'll start building your new deck and you'll be on top of everything!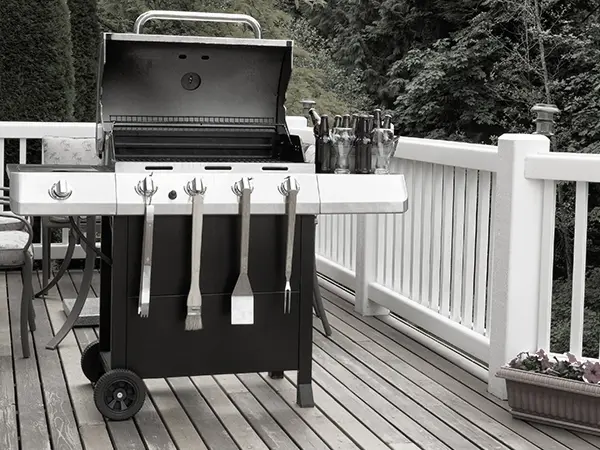 Plan your next barbecue! Your new deck is ready!
Frequently Asked Questions
The price for deck building in Woodinville, WA is influenced by many things.
A 12'x12' ground level cedar deck in a simple design could be close to $14,000, whereas a composite deck has many more options for materials in both decking and railing.
A second story 20'x12' composite deck starts around $25,000. Depending on your needs and budget, we'll come up with the best plan to make your dream deck real.
Most of our decks take 3 days or less to build from start to finish, but this obviously varies depending on the project.
For example, if you're looking to get premium Trex boards that need to be shipped, keep in mind that this will add time onto your project.
We know how important your home is to you, and we want to let you enjoy it as soon as possible. We bring all hands on deck so that we'll finish your deck building project as soon as possible.
We exclusively employ the most skilled and qualified carpenters and deck builders in Woodinville. They're all licensed, insured, and highly educated on our core ethics of craftsmanship, dedication, and reliability.
We've been building decks for decades and we know what it takes to create a beautiful deck that you and your family will enjoy for years. With us, you'll get the most cost-effective solutions and a high-performance deck that will make your neighbors want one themselves.
It's essential to consider how you will primarily use your deck when determining its size, layout, and material. If you frequently entertain guests, make sure there is enough space for everyone to enjoy themselves and that the materials can withstand high traffic.
Another thing to consider is that maintenance is required. Composite decks need little to no upkeep, while wooden decks require regular staining in order to stay healthy.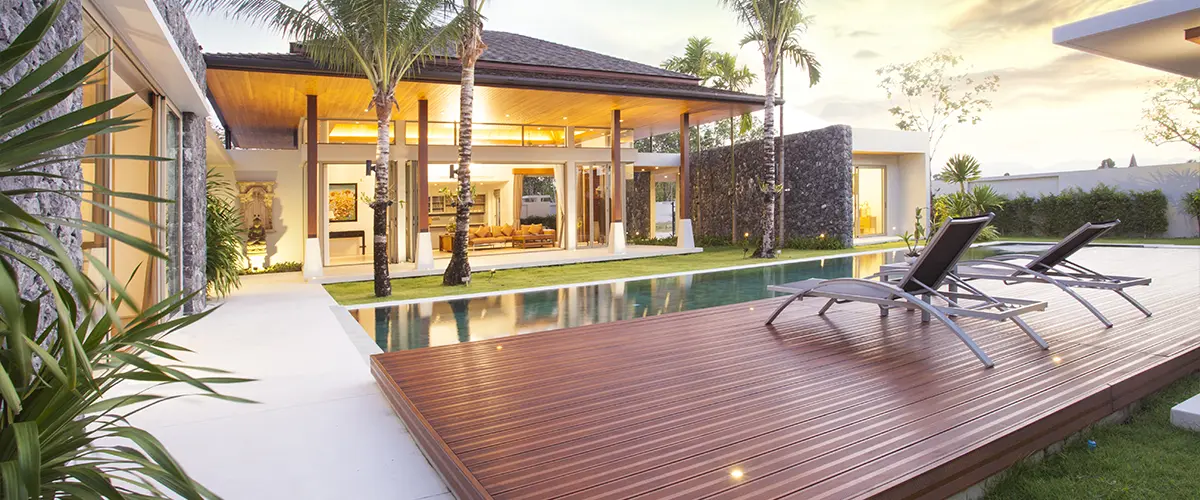 Let Burgess Construction See Your Vision Through!
The Burgess Construction team are local experts when it comes to deck building in Woodinville, so you can rest assured that your project is in good hands.
We're dedicated to our clients and always aim to see them fully satisfied by the end of the project. Not only this, but we get that your needs can change with time, which is why we vow to stick by you and make any required changes without a hitch.
In the end, you will have a deck that not only meets but exceeds all of your expectations!
You'll get:
Your New, Pristine Deck Is Within Reach