The Best Deck Repair In Snohomish, WA
Your deck isn't looking as good as you'd like it too?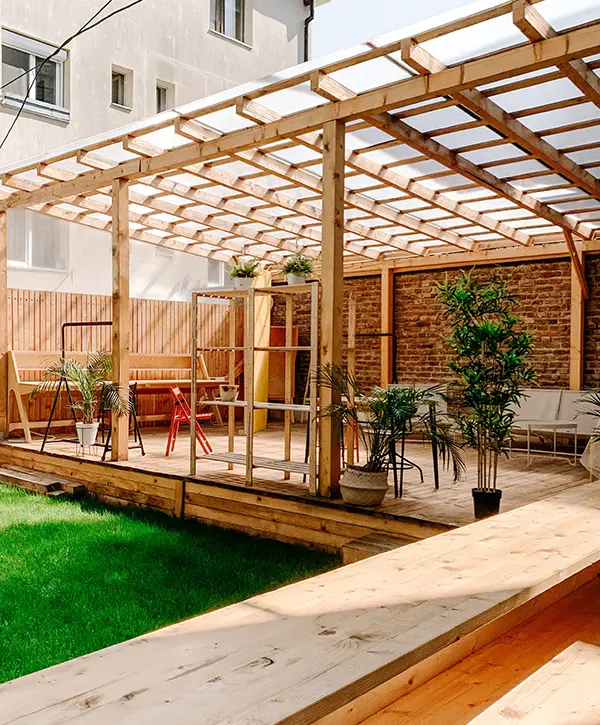 If your deck looks less than its best, a simple fix can have it perform optimally and bring life back to your outdoor space.
Here at Burgess Construction, we are firm believers in the quality of our work and proudly promise some of the most exquisite decks Snohomish has to offer. Our team is devoted to ensuring that your decks remain secure – because we understand how integral safety is for you and yours.
We have extensive experience with repairing decks and would go above and beyond to ensure that stepping on it is 100% safe.
A Reliable Deck Repair Service In Snohomish, WA
Shoddy contractors and inadequate repairs are widespread issues in the industry, so we're setting ourselves apart from other deck builders in Snohomish by taking things one step further.
Get Your Premium Deck Repair In Snohomish, WA
Taking on a deck repair project can be daunting as you cannot guarantee whether it will solve the problem. You may find that there could be underlying issues that require more significant repairs.
Upon thoroughly examining your deck, we can confidently identify the most pressing issue. Then, we will provide an exact pricing and timeline estimate for you to consider – it is entirely up to you if you want to pursue actionable steps from there.
If you're ready to start, we'll provide you with the most valuable advice and help you decide on the best materials for your deck. This will enable us to reduce costs while optimizing its performance!
Our team is devoted to your success, and we are dedicated to providing you with a smooth, stress-free experience as your project progresses. We will do all necessary to ensure that you have peace of mind throughout the process.
Owners In Snohomish Love Their Repaired Decks!
Our customers can now savor the fun of their decks again with our help! We prioritize quality in every assignment we take on, and it shows. Our commitment will bring you joy, satisfaction, and memories they will remember for years.
Love the quality of craftsmanship with our brand new deck Blaine and his crew just built for us. 
They were on time and hardworking even with such rainy weather. Highly recommend!! 
Also, really loved working with Stephanie. Super responsive and professional. Looking forward to our next project to be completed for our fence.
Owner cares about reputation and goes above and beyond to make it right if something is not up to code. 
The crew came in and did my front entrance entire deck quickly and on time . 
Will definitely use them again when we do our kitchen deck . Thank you
Type Of Upgrades And Materials
Deck repairs are not always straightforward, even for an experienced builder. We might start replacing some rotten decking boards, but the underlying issue is what's more important.
Let's see the first things we'll look at when repairing a deck.
In the past, most deck frames were made from pressure-treated wood.
Grade #1 pressure-treated wood is an affordable and dependable choice for framing decks. Previously, 4x4s were utilized as posts, but now 6×6 or bigger posts are necessary. This remains the most popular selection amongst deck builders today.
If you're looking for an upgrade that's sure to impress, metal frames will outshine wooden ones in any condition or environment. Of course, these come at a cost – but it'll be worth it!
If you're interested in these, check out Fortress Building Products site.
Investing in a wooden deck can be an eye-catching addition to any home. For optimal durability, consider installing teak, ipe mahogany, or tigerwood – these materials will help your deck stand out from the crowd and save you money over time!
If you are uncertain about which direction to take, it is always beneficial to connect with local professionals who can provide wise guidance and service for homeowners.
We highly recommend composite decking for your new outdoor project. TimberTech and Trex both provide breathtaking boards that are far sturdier than traditional wood, nearly identical in appearance, and have a much simpler installation process.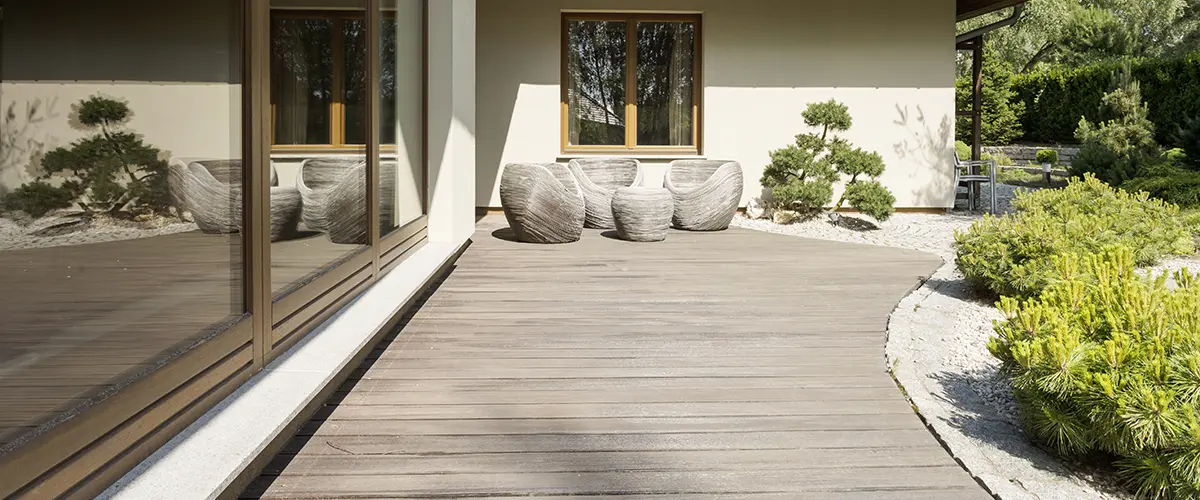 Railings are necessary for most decks, and wood is the typical material. Wood railings can add a rustic elegance to your deck, but unfortunately, they are liable to damage from water exposure, pests, and harsh weather conditions.
There are two alternatives to replace a wood railing.
Investing in Westbury Aluminum Railings will bring you a wealth of benefits. Not only are these metal railings strong and resistant to rot and corrosion, but they can also support immense pressure without breaking or bending. Regarding outdoor railing solutions, aluminum is the best option – not just for its durability alone but because of its long-term value.
Check Out Our Finished Deck Repair Projects
Ready for the full package? Our deck repair will overhaul your deck to look like new! Don't take our word for it – have a gander at some of our finished projects, and you'll be convinced.
The Best Way To Start Your New Deck Project In Snohomish, WA
Enjoy an easy and efficient deck repair process that ensures you are always up-to-date with the progress, in control of the situation, and informed about our services. Our procedure is straightforward to use so that you can start immediately – plus, we guarantee that you will be delighted to have us on your project!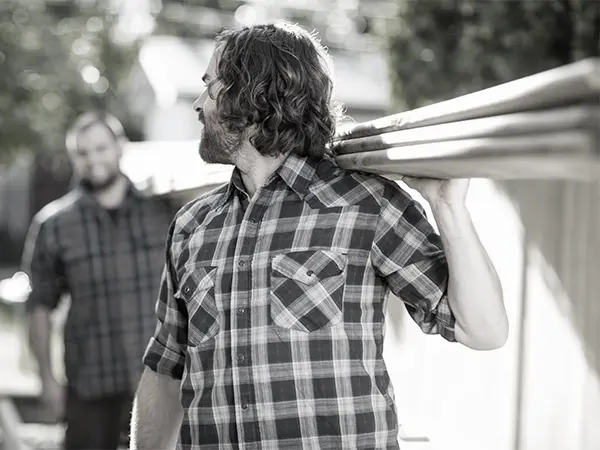 We'll discuss which aspects of your deck you're not happy with.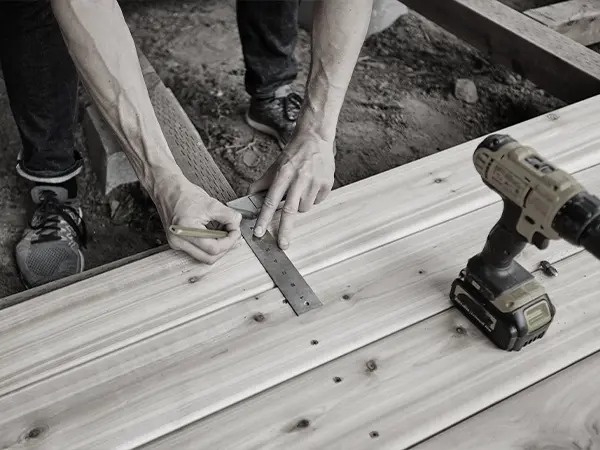 You'll witness your outdoor space come back to life.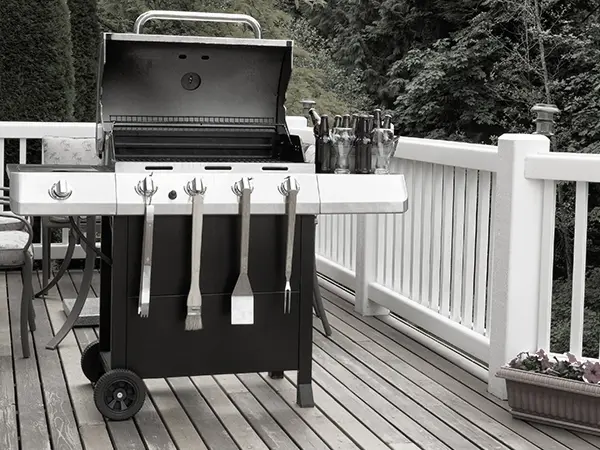 Your deck is not fully repaired and ready to entertain your guests!
Enjoy Quality Work On Your Custom Deck Repair
If you are searching for a dedicated carpentry team that is willing to do whatever it takes to make your deck the best version of itself, this is exactly the option for you! We guarantee complete satisfaction.
Guarantee yourself the most favorable outcome for your deck repair in Snohomish, WA by partnering with Burgess Construction. With them at your side, you can trust that your journey will end with a stunning and fully functional outdoor oasis.
We'll prioritize your wants and needs and work diligently to ensure that the end product matches your vision.
Get ready to receive:
Your Deck Repair Project Can Start Today!