The Best Deck Building In North Creek
Ready to boost your home's value and make your backyard look better?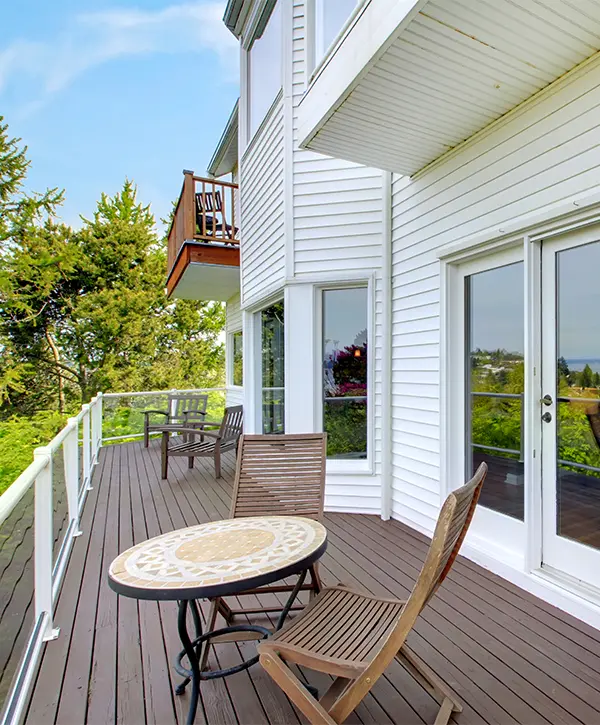 Burgess Construction is the perfect company for you! We're well-renowned in North Creek as the number one choice for anyone looking for a reliable and professional deck builder.
Plus, we only use high-quality materials that are sure to last a lifetime.
We take pride in our work and decades of deck building and remodeling experience. Quality craftsmanship, attention to detail, and clear communication are the hallmarks of our business.
A Unique Deck-Building Project with Extra Perks!
We're not like other deck builders. We work to set the bar higher for our entire industry starting in our hometown. With us, you get unparalleled service and results that no one else in the area can match.
Allow Experts To Take Charge Of Your Project
Home improvement projects are known to be tiresome. Too many contractors lack passion for their work and have no regard for their customers. 
In contrast, our mission is to give you an end-product that'll fill you with satisfaction and leave you speechless. We do all that we can to reduce the stress such a project can bring by creating a smooth building experience where YOU are in control.
At Burgess Construction, we want you to be content and comfortable every step of the way. From beginning to end, our team will provide you with any details or advice you require so that your progress runs smoothly. 
By the completion of your project, we guarantee your satisfaction with our finished product.
North Creek Homeowners Love Their New Decks!
We've aided hundreds of people in North Creek and the surrounding areas to get their ideal addition or transform their current one. Here's what they have to say about working with us!
Burgess Construction is an incredible team from Stephanie's amazing communication, design process, and updates along the way, to the crew that built two decks in just over a week!
Thank you so much for helping see our vision become a reality!
Love the quality of craftsmanship with our brand new deck Blaine and his crew just built for us. 
They were on time and hardworking even with such rainy weather. Highly recommend!! Also, really loved working with Stephanie. 
Super responsive and professional. Looking forward to our next project to be completed for our fence.
Type Of Deck Upgrades And Materials
A slew of new technologies have been making inroads in the deck building industry and beyond in recent years. During our on-site meeting, we'll go through all of your material alternatives in further detail. In the meantime, here are some of the most popular choices.
When building a deck, you want to make sure that the frame is sturdy and will last for years. The most popular type of wood used for frames is pressure-treated, but even grade one slowly decays and termites can eat it from the inside.
Steel is a better choice than wood. It's more durable and reliable, and it won't let you down the way wood can. Steel also consumes less upkeep than wood, so you'll save money in the long run. Fortress Building Products makes the finest steel frame product on the market.
Your decking is the key to your outdoor space's mood. You don't want it to simply look good, though; you need deck materials that are both practical and attractive. More elegant wood species such as Ipe, mahogany, tigerwood, or redwood give your deck a more up-scale appearance but come with a higher cost and ongoing care.
If you would rather enjoy your deck than spend time caring for it, Burgess Construction recommends composite decking. This is a durable material that won't require any staining or sealing, and only needs to be pressure washed once per year.
We source our composite decking from the biggest brands in the industry Trex, TimberTech, and Fiberon so you can be confident in both the quality of your purchase as well as its competitive price.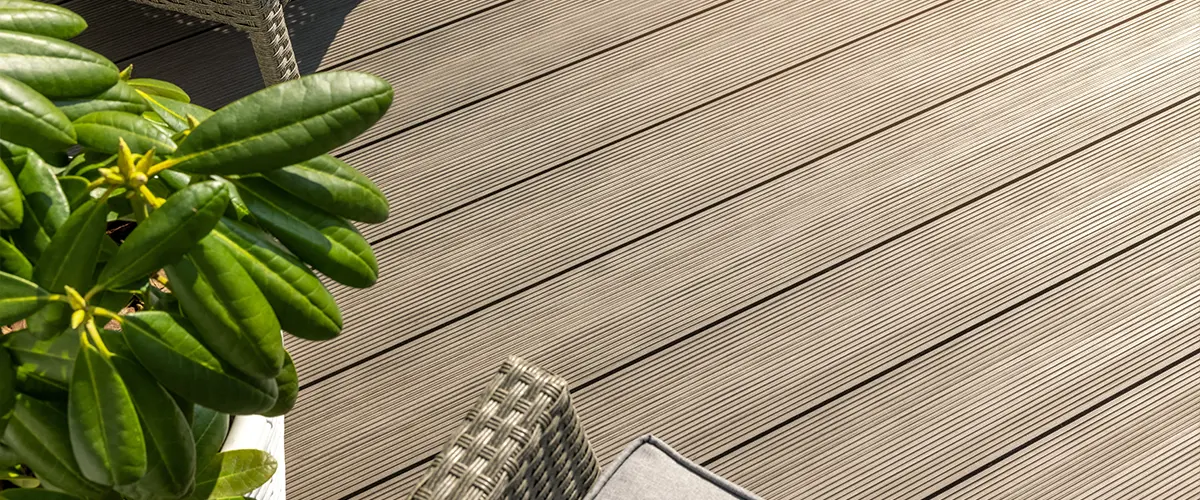 Railings are not only necessary for most deck construction jobs, but we also suggest them to our clients.
When you're having a barbecue or a family get-together on your deck, they provide a feeling of comfort and security.
Wood railings are the norm, although we recommend replacing them with composite or aluminum instead. Aluminum railings from manufacturers such as Westbury make your deck appear much more expensive than it actually is.
Not only do lights make your deck more comfortable, but they also improve safety by making it easier to see at night. Stairs and lights for elevated decks are usually required by building codes. Low-voltage lights with a long lifespan tend to be the best option in terms of both cost and efficiency.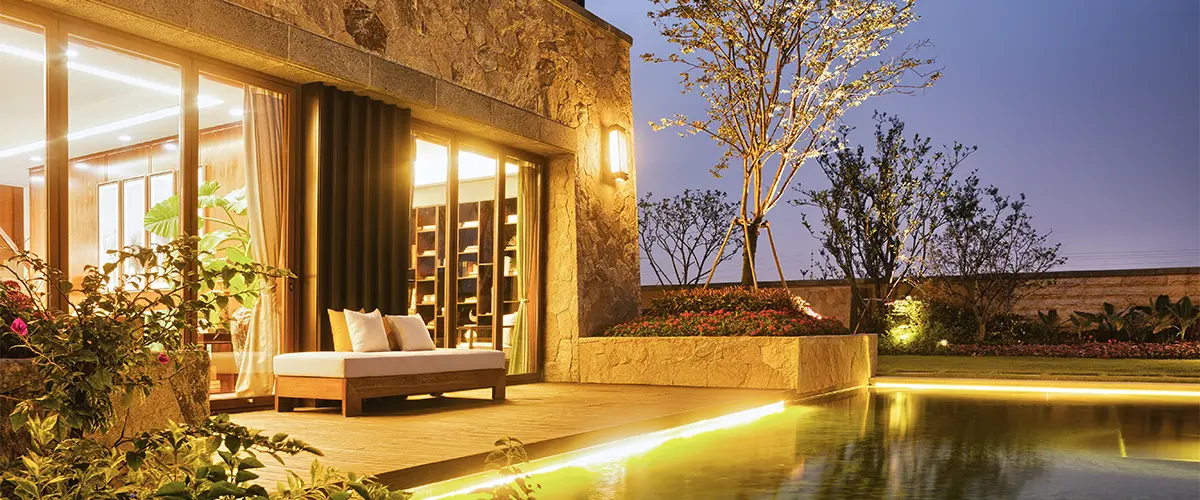 Here's Some Inspiration For Your Deck Building In North Creek
We've already completed hundreds of decks, so you'll be working with a team that's well-versed in seeing your project through. Here's what your deck may look like:
The Most Successful Deck Building Process
At Burgess Construction, we want what's best for you and have designed our process with your convenience in mind.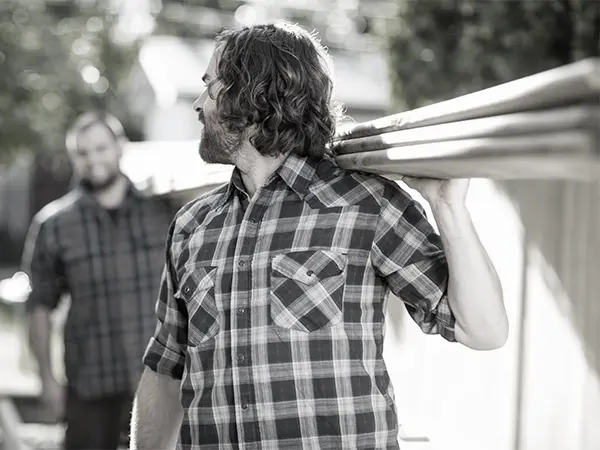 You're already doing this! Get your quote and we'll get back to you.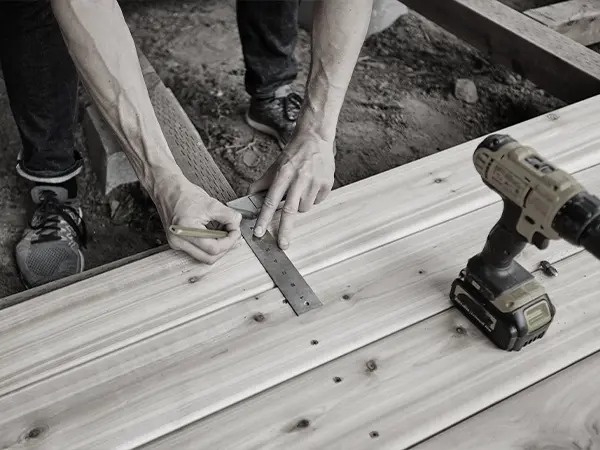 You'll be part of an incredible deck-building journey – yours!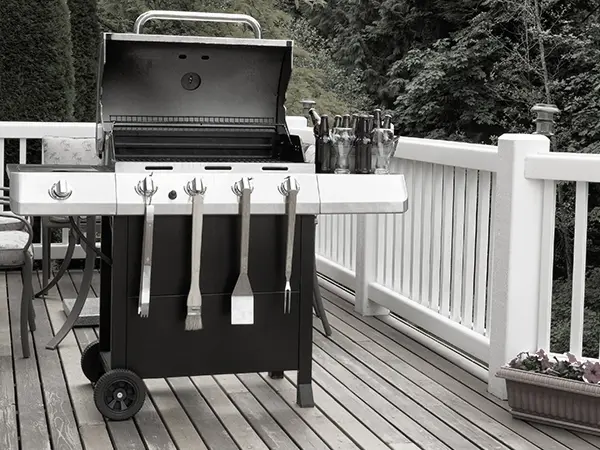 Start planning your next barbecue and invite people over!
Frequently Asked Questions
The cost of your project will be determined by the size, elevation, and materials used. A 12×12 cedar deck might cost around $15k, but a 20×12 composite deck with aluminum railings, fascia wrapping, and a set of stairs would cost around $27k. We'll fit your budget without sacrificing performance or appearance.
Most deck projects are completed in less than a week, with a standard 3-day build time once demolition is finished. Naturally, some jobs will be more difficult than others, so your project will differ from the next. We'll ensure that you receive an end date for your project that is no longer than the one we provide you.
We work with carpenters and professional deck builders from North Creek and the neighboring towns. They're all licensed, insured, and trained to maintain our core values of craftsmanship, dedication, and dependability at all times. We're excited to get to know you as a homeowner in North Creek!
A permit is often required for a new deck build, with some exceptions. At Burgess Construction, we can take care of the permit process for you.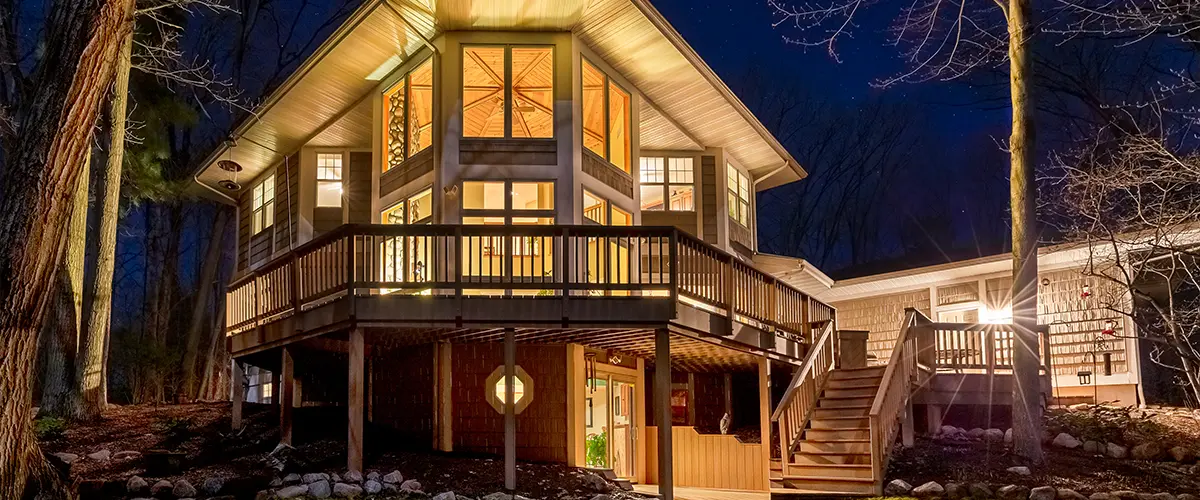 Let Burgess Construction Take Care Of It For You
Here at Burgess Construction, we only use the best and most experienced local experts for your deck building North Creek needs.
We strive to provide a perfect product and excellent job by constantly updating our methods to perfection. In order to do so, it is important that we always keep an understanding of how your needs as a customer are changing.
With this knowledge base, we can better guarantee you a project with little turmoil and finish with results beyond what you could have hoped for-a deck perfectly suits your lifestyle.
You'll get:
Get the Most Efficient Deck Construction in North Creek Today!