The Best Deck Repair In Monroe, WA
Making your deck ready for the upcoming season? Better do it with a pro!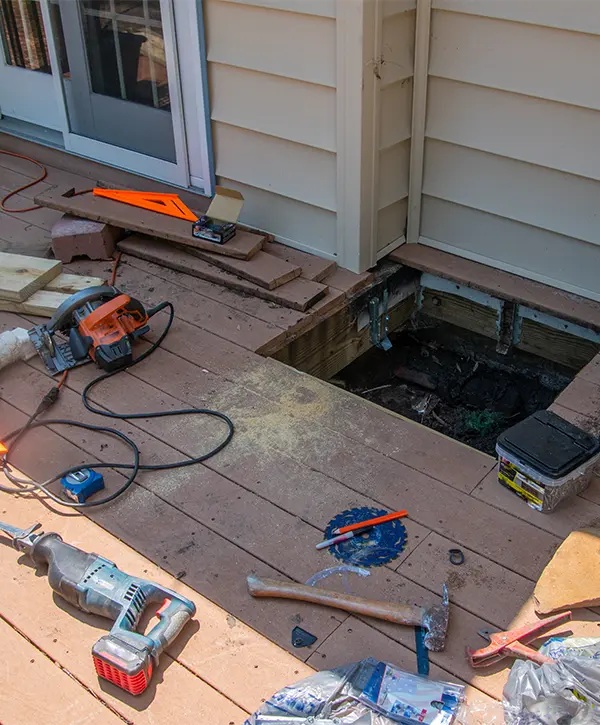 If your outdoor deck appears worn out, you can enhance its performance and revive your outdoor area with a straightforward solution.
Burgess Construction specializes in constructing high-quality decks and repairing worn-out outdoor spaces in Monroe. Our team is dedicated to providing you with secure and safe decks, as we understand the importance of safety for you and your loved ones.
We have extensive experience with repairing decks and would go above and beyond to ensure that stepping on it is 100% safe.
A Complete And Reliable Deck Repair Service In Monroe, WA
We know the deck repair industry is not at its best. We've seen decks that collapsed with an entire jacuzzi and deck posts that have sunk so badly that the ledger board simply failed. We want to make it right for our clients, so we go the extra mile to deliver superior and reliable deck repair in Monroe and surrounding areas.
With Burgess Construction, you're also getting:
Get Your Premium Deck Repair In Monroe, WA
Repairing a deck can be challenging as it requires a thorough inspection that very few contractors master. In fact, most fixes we see are superficial repairs that don't account for much.
After an in-depth consultation and inspection of your deck, we will be able to identify the most urgent problem and give you an exact estimate of the cost and timeline. It's up to you to decide whether or not to take further action.
You'll get valuable advice to help you choose the best materials for your deck, optimizing performance and greatly increasing the peace of mind you have on your deck.
Our team is committed to ensuring your project progresses smoothly and stress-free, ultimately resulting in your complete satisfaction!
Deck Owners In Monroe Love Their Repaired Decks!
We can help customers enjoy their decks again! We always prioritize quality in every assignment, which shows in our work. Our commitment will bring you happiness, satisfaction, and memories that will last for years.
Burgess Construction replaced my front porch with composite decking. I am very pleased with the results. 
The porch is beautiful and really added to my curb appeal. The crew was super nice and professional. 
Great company and I will use them again when I decide to replace my backyard deck.
Burgess Construction is an incredible team from Stephanie's amazing communication, design process, and updates along the way, to the crew that built two decks in just over a week!
Thank you so much for helping see our vision become a reality!
Types Of Deck Repair Upgrades
Even experienced builders can find deck repairs to be complicated. While we may initially focus on replacing rotten decking boards, it's essential to identify and address any underlying issues. Let's see the first things we'll look at when repairing a deck.
In the past, most deck frames were made from pressure-treated wood. Grade #1 pressure-treated wood is a popular and cost-effective option for framing decks. While 4x4s were previously used as posts, the trend now is to use 6×6 or larger posts. This option is still the top choice among deck builders.
Metal frames are a great choice for an impressive upgrade to outperform wooden frames in any condition or environment. However, they come at a higher cost, but it will be worth the investment.
Check out the Fortress Building Products site if you're interested in these.
If you want to enhance the visual appeal of your home, consider investing in a wooden deck. To ensure it lasts long, it's recommended to use teak, ipe, mahogany, or tigerwood materials. This will make your deck distinctive and save you money in the long run.
If you're unsure which way to go, it's always helpful to connect with local professionals who can offer smart advice and services for homeowners.
For your new outdoor project, we suggest using composite decking. TimberTech and Trex offer boards that are more durable than traditional wood look almost the same, and are easier to install.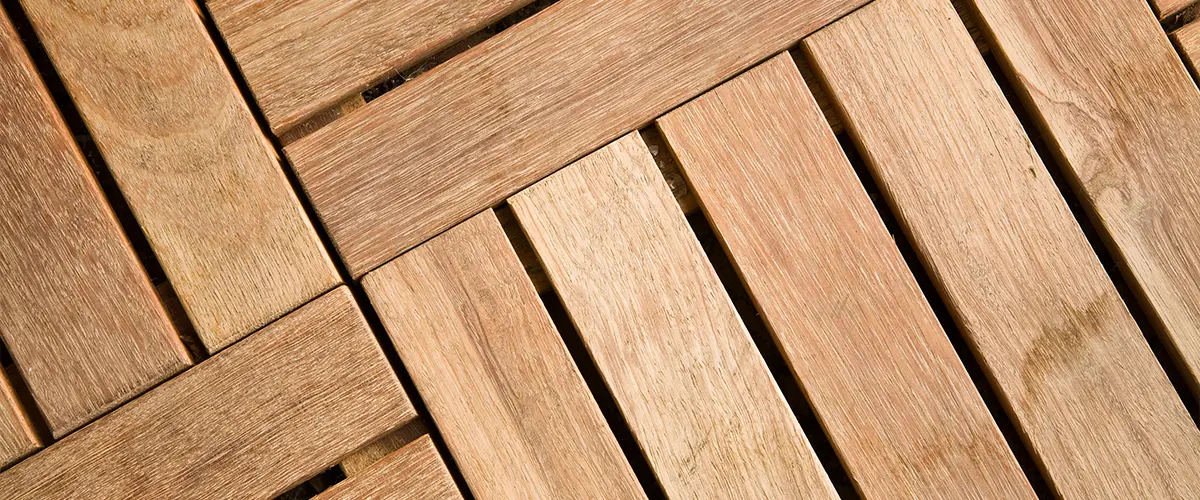 Most decks require railings, usually made of wood. While wood railings can enhance the aesthetic of your deck with a rustic charm, they may deteriorate due to water exposure, pests, and harsh weather conditions.
There are two alternatives to replace a wood railing.
Choosing Westbury Aluminum Railings provides numerous benefits. These metal railings are durable, corrosion-resistant, and strong enough to withstand high pressure without breaking or bending. Regarding outdoor railing solutions, aluminum is the ideal choice due to its durability and long-term value.
Check Out Our Finished Deck Repair Projects In Monroe, WA
Are you interested in our full deck repair package? Our service will completely transform your deck to look brand new! Check out our previous projects to see for yourself.
The Best Way To Start Your New Deck Project In Monroe, WA
Experience a hassle-free and effective deck repair service that keeps you updated on the progress, empowers you to make decisions, and informs you of our offered services. Our user-friendly process allows you to start immediately – and we assure you that you will be extremely satisfied with our work on your project!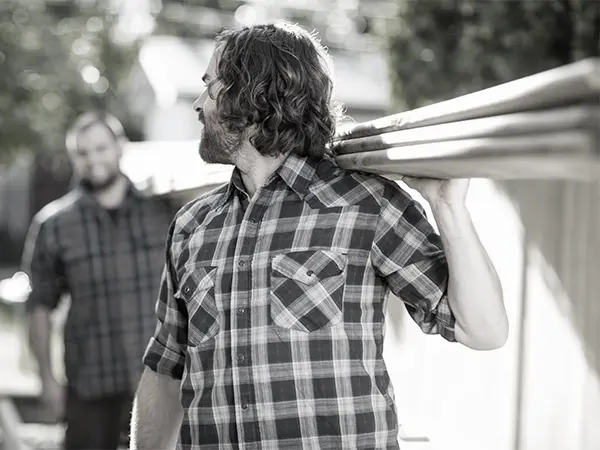 We'll discuss which aspects of your deck you're not happy with.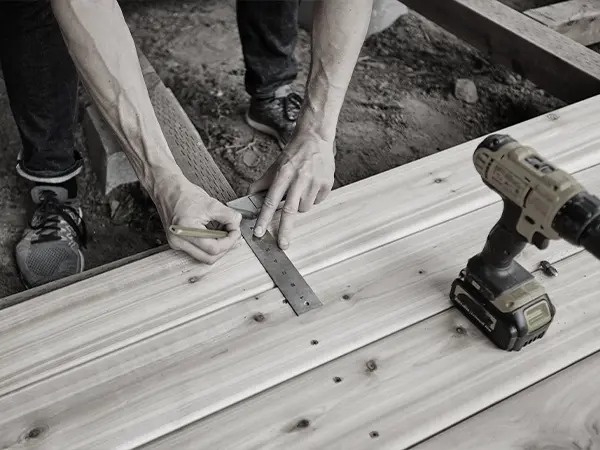 You'll witness your outdoor space come back to life.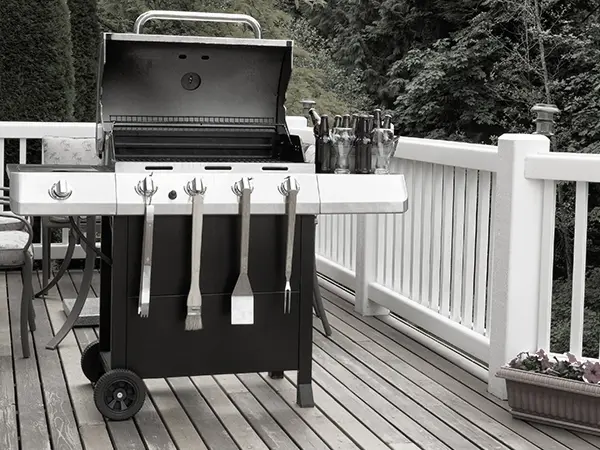 Your deck is not fully repaired and ready to entertain your guests!
Frequently Asked Questions
If your deck is still structurally sound, making minor repairs can restore its appearance. But if the structure has been compromised, it is recommended that you rebuild it entirely to ensure safety.
Burgess Construction can evaluate your deck's condition and estimate repair costs. We can also offer advice on deck safety and provide tips for maintaining its good condition over time.
The cost to restore a deck depends on the extent of damage. If you only need to fix worn-out or broken stairs, the cost may be approximately $5,000. However, if you decide to replace the entire deck with a wooden 12×12 one, it will cost around $14,000. Keep in mind that any additional features or upgrades during the restoration will increase the final bill.
At Burgess Construction, we focus on completing deck repairs quickly and efficiently. The duration of the process depends on factors such as the extent of damage, the height of your deck, and any unexpected issues that may arise during our assessment.
After examining the condition of your structure, we'll be able to give a more precise time frame estimation!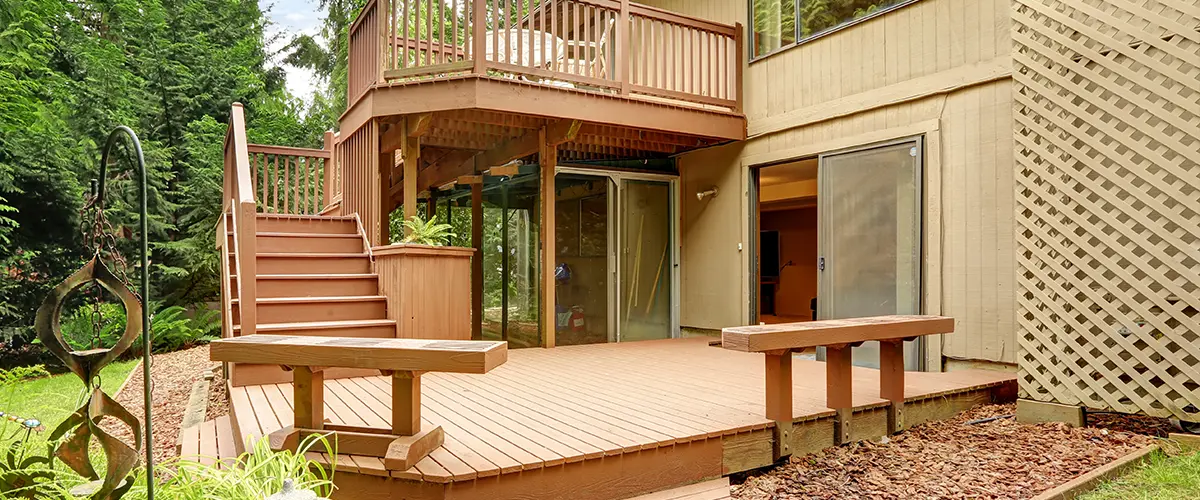 Enjoy Quality Work On Your Custom Deck Repair
If you want a carpentry team who is dedicated and willing to do whatever it takes to make your deck reach its full potential, choose us! We promise to make sure you are completely satisfied.
Partner with Burgess Construction for your deck repair in Monroe, WA to ensure the best possible outcome. With their help, you can be confident that your project will result in a beautiful and fully usable outdoor space.
We will give priority to your wants and needs and make every effort to ensure that the final result aligns with your vision.
Get ready to receive:
Your Deck Repair Project Can Start Today!