The Best Deck Repair In Mill Creek, WA
Looking to give a quick uplift to your outdoor space?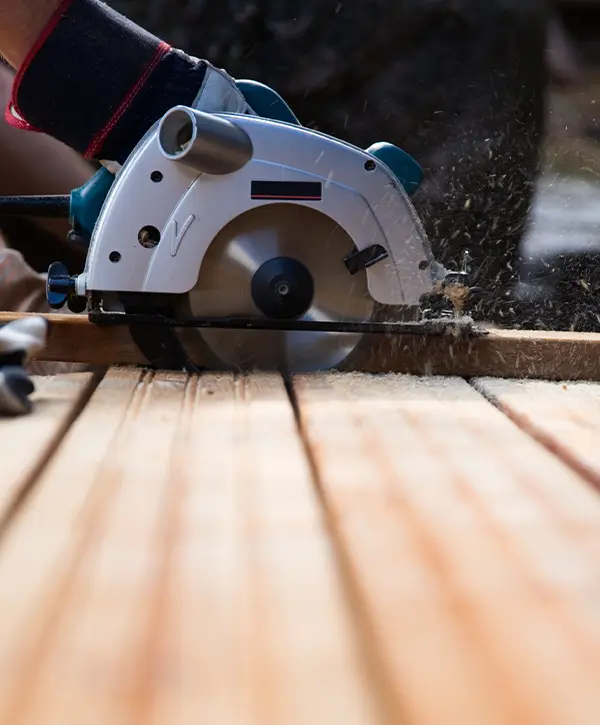 Still looking for a trustworthy and reliable deck builder to take on your deck addition in Mill Creek, WA?
Get your brand-new outdoor area without the hassle or stress that usually comes with home improvement projects. At Burgess Construction, you'll get a reliable team that will attend to every detail of the job from start to finish.
Every deck repair project we work on receives unlimited attention, so we'll make it look its best and function at 100% capacity.
So if you want the best deck repair in Mill Creek, WA, this is it!
A Complete Deck Repair Service With Extra Perks!
We are devoted to ensuring your deck is secure, so we will be detail-oriented and thorough with the repair. Not only that, but we're fully dedicated to you and your needs, which is why we offer you perks that very few contractors even heard of.
Get Your Premium Deck Repair In Mill Creek, WA
A deck repair at the right time can extend the life of your deck for multiple years!
Whether it be reinforcing railings, substituting warped boards, or replacing rotted posts – all these deck repairs will help ensure that your beloved outdoor space continues to entertain your guests and family.
With Burgess Construction, you're getting a comprehensive deck inspection to let you know exactly what issues have developed with your structure. We're honest and open about the results, and you'll get a fair pricing quote.
From then, it's completely up to you whether you'd like to extend your deck's lifespan with a high-quality repair or opt for an entirely new one.
Get a free estimate for deck repair right now! Get the greatest price for your deck construction project, and enjoy a hassle-free procedure not found with any other deck contractor.
Homeowners In Mill Creek, WA, Love Their New Decks!
Our commitment to excellence is reflected in every finished product. Look at the decks we have restored, repaired, and maintained around Mill Creek!
Burgess Construction replaced my front porch with composite decking. I am very pleased with the results. 
The porch is beautiful and really added to my curb appeal. The crew was super nice and professional. 
Great company and I will use them again when I decide to replace my backyard deck.
Burgess Construction is an incredible team from Stephanie's amazing communication, design process, and updates along the way, to the crew that built two decks in just over a week!
Thank you so much for helping see our vision become a reality!
Type Of Upgrades And Materials
As each year passes, the deck building industry continues to expand. From new materials entering the market to cutting-edge repair and construction techniques, there is an influx of possibilities for creating a beautiful outdoor space.
Here are some repairs, replacements, and upgrades homeowners get for their decks.
If you're seeking to install a wooden deck, three popular options are cedar, redwood, and pressure-treated wood. Despite being pricier than pressure-treated wood boards at first glance, both cedar and redwood offer a better appearance for less overall cost in the long run.
Despite these advantages, these options are softwoods, so they're more vulnerable to water damage like rot and decay and insect damage.
Traditional decks are typically installed with wood railings, as back then there were few other alternatives.
But these wooden structures are out in the open from day one, and can easily succumb to water damage and rot over time—ultimately reducing their stability and security. Wood railings work great for a certain period of time, but you'll constantly need to repair them after some time.
Taking your deck to the next level by investing in aluminum railings from brands like Westbury is a wise decision. Not only are these railings incredibly safe, but they also add immense value to your deck and will serve you for many years to come.
Although these products may come with a higher price-tag, they are definitely worth it since you won't have to worry about continual maintenance and extra expenses in the future.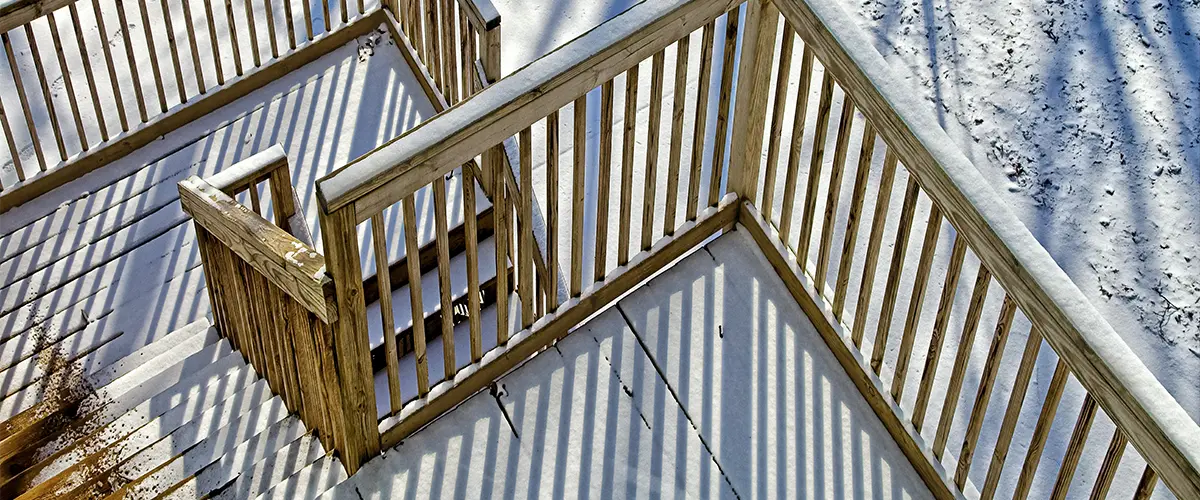 Grade #1 pressure-treated wood is the preferred deck frame option due to its affordability and dependability.
However, there are better solutions available: Fortress Building Product's steel deck frames. Metal construction is unrivaled in strength and stability. This deck framing will last much longer and greatly increase the efficiency and longevity of your deck.
Wooden frames can't compete with them in any condition or environment, as they need constant maintenance.
Check Out Our Finished Deck Repair Projects In Mill Creek, WA
If you're in Washington state and need an efficient and reliable deck repair, look no further! We have an exceptional record of bringing old decks back to a stunning look in Mill Creek. Have a glance at our past projects to get an idea of the level of quality craftsmanship you can get!
The Best Way To Start Your Project
We developed this system with your safety and peace of mind at the forefront. You will experience a seamless journey in which our aim is to provide you with immaculate, worry-free deck space.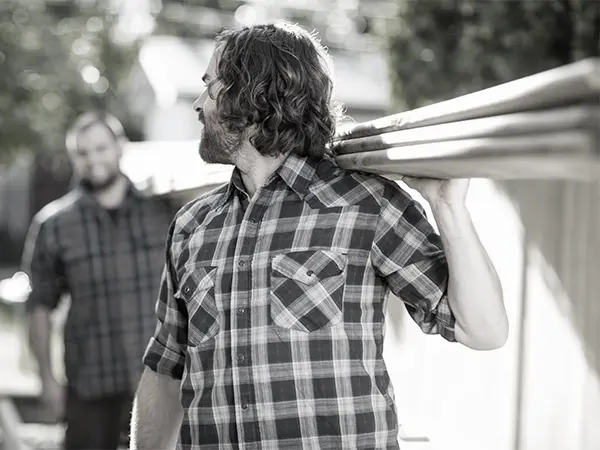 We'll discuss which aspects of your deck you're not happy with.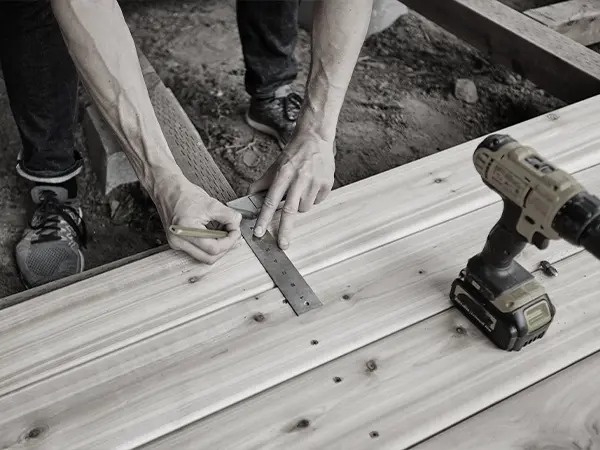 You'll witness your outdoor space come back to life.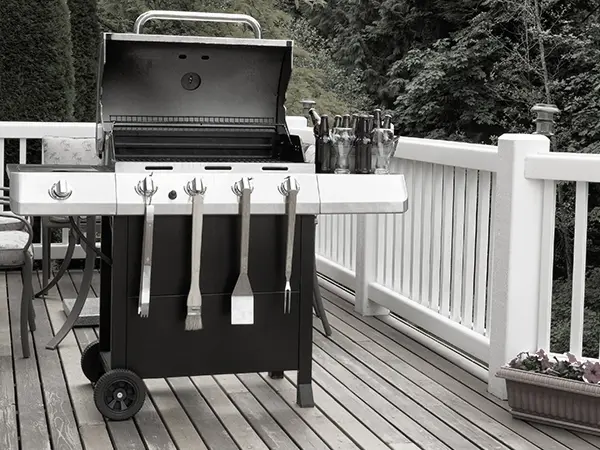 Your deck is not fully repaired and ready to entertain your guests!
Frequently Asked Questions
Deck repairs in Mill Creek can range anywhere from $1500 to a whopping $8500, with minor issues usually costing less and major ones typically closer to the upper limit. During our thorough deck inspection, we'll need to decide precisely what needs to be done so that your deck is secure and functioning optimally.
Time is precious to you and your family, which is why we value yours greatly. We can generally arrange for a deck repair within seven days from when our discussion begins. Most of these repairs are accomplished in just one day; however, should the issue require more work than anticipated, it may result in a full-scale replacement that requires additional time.
Depending on the regulations of your local government, you may need specific permits for structural repairs or to make changes in the layout of your deck. This can feel daunting and cumbersome but don't stress–we'll take charge! We are highly experienced with this paperwork and know precisely how to obtain all permits necessary for completing your project.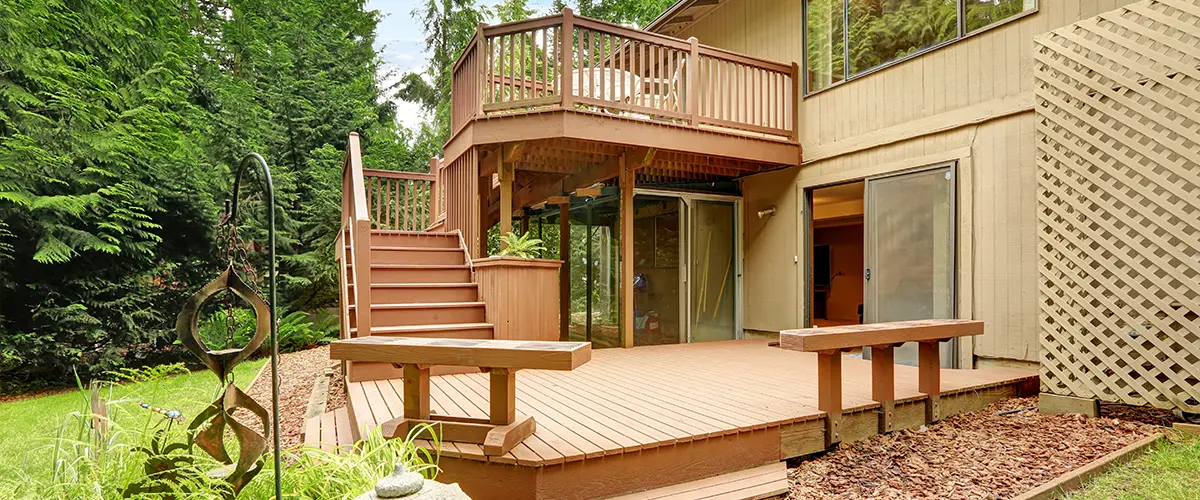 Let A Professional Make Your Deck Reach Its Full Potential
With decades of experience in carpentry and deck building, Burgess Construction has a firm grasp on all kinds of outdoor repairs, including decks. We can guarantee your deck repair is handled with precision and care, as our reputation is at cost.
For years, we have been providing Mill Creek homeowners with top-of-the-line deck building and repair services.
We are aware of what it takes to make your experience the best that it can be, and will go above and beyond to ensure you get nothing less than exceptional service.
Get ready to receive:
Your Deck Repair Project Can Start Today!