The Best Deck Repair In Everett, WA
Looking to give a quick uplift to your outdoor space?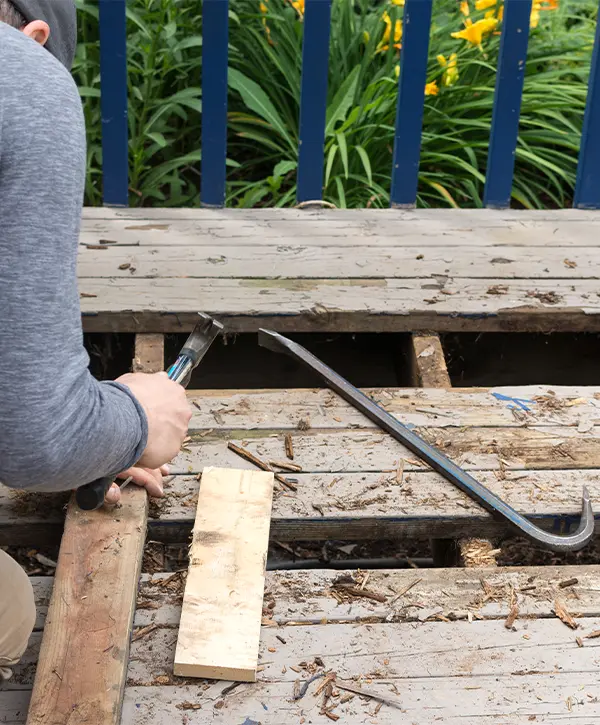 If you're looking to bring back to life an outdated outdoor space, look no further than our superior deck repair in Everett, WA!
When you turn to Burgess Constructions, you can trust that your decking project is in the hands of experienced carpenters and deck builders with intimate knowledge of the industry.
You'll get a complete and detailed inspection of your current setup to address all potential issues efficiently.
And we're doing a lot more than that!
Get Yourself A Deck Repair That Puts You First
Ultimately, the goal of deck repair is to make you feel secure when using your deck again. Nevertheless, that doesn't mean other elements of your project should go overlooked.
At Burgess Constructions, we leave nothing behind, so you'll also get:
A Trustworthy Repair - From Your Trustworthy Deck Builders
Our mission is to exceed the expectations of deck repair services and provide a comprehensive service that surpasses any other contractor in Everett.
At our company, you'll receive a thorough examination of your deck that will pinpoint the biggest problems. We will provide you with the most efficient solution to those issues and share some of our extra insights and ideas to ensure maximum satisfaction.
Stepping on an aged deck can be dangerous and risky, but a short-term repair may seem to delay the necessity of creating one from scratch. However, this option is not always as beneficial as it appears; occasionally, constructing a brand new deck might be more worthwhile in terms of cost and safety! Investing time into your outdoor space now could save you money in the future.
Your Neighbors Are In Love With Their Upgraded Deck!
We go above and beyond to make sure you'll get to love your deck once again. This is what our past customers say about working with Burgess!
Burgess Construction replaced my front porch with composite decking. I am very pleased with the results. 
The porch is beautiful and really added to my curb appeal. The crew was super nice and professional. 
Great company and I will use them again when I decide to replace my backyard deck.
Burgess Construction is an incredible team from Stephanie's amazing communication, design process, and updates along the way, to the crew that built two decks in just over a week!
Thank you so much for helping see our vision become a reality!
Types Of Deck Repair Upgrades
We'll consult you and find an ideal solution that serves your needs while being cost-effective. From replacing a handful of boards to completely refitting the entire structure – whatever it takes to ensure your safety is possible!
Younger homeowners often find the process of staining, sealing, and pressure washing their decks to be calming and relaxing. On the other hand, older individuals consider it a hassle that they would rather have someone else do for them.
Many of the homeowners we helped already had a wood deck, but they couldn't maintain it any longer. Maintenance costs start piling up, time is short, and the effort becomes unbearable.
We showed them they could replace their pressure-treated or cedar wood decks with composite, a low-maintenance decking material. It lasts longer, doesn't require ongoing maintenance, and you'll save money on stains and sealers to invest elsewhere in your home.
Not only are wood posts and decking vulnerable to decay or bug damage, but wooden rails can also be especially susceptible, which will compromise the solidity of your whole structure.
During our deck repair projects, we typically replace the decking and spruce up or entirely change out the railings. We can either refinish an existing wooden railing by supplementing it with new screws and brackets for a stronger structure or upgrade to modern metal railings.
Westbury Aluminum Railings are your best bet if you're looking for the finest metal railing. Homeowners everywhere have started to recognize their true benefits – they offer unparalleled strength, durability, and security while also having a sophisticated visual appeal that surpasses wooden rails.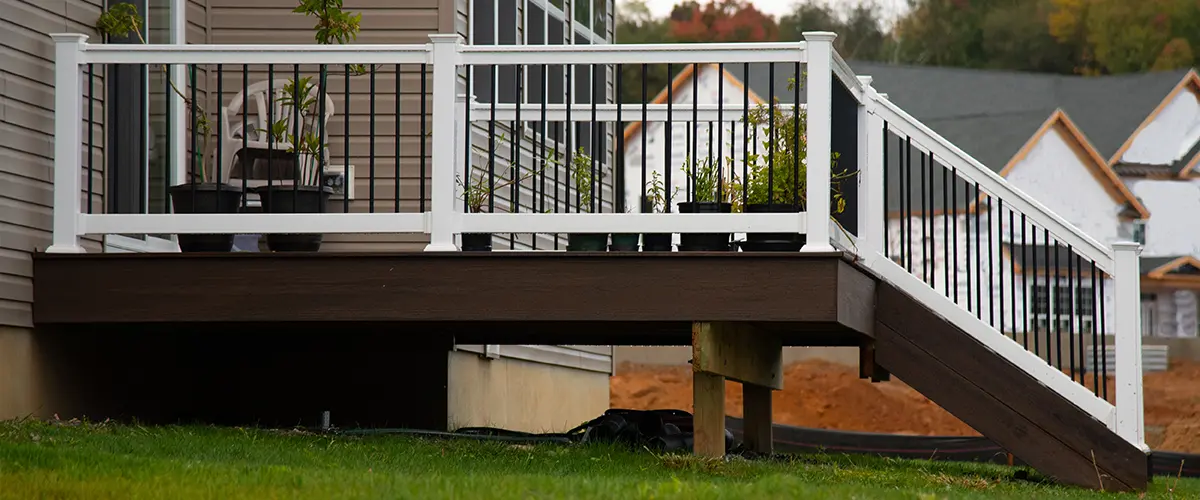 The most severe issues encountered with aged decks are connected to their framework. Previously, deck posts were set right into the ground, and the lumber was inadequately safeguarded versus environmental elements.
This resulted in the posts decaying more quickly, thus making the whole structure less dependable much sooner.
Homeowners increasingly recognize the worth of metal frames for their outdoor spaces. These astonishingly sturdy and long-lasting frames can withstand any harsh weather condition. Fortress Building Products offer some of the highest quality steel frameworks in today's market, though these come at a premium cost point.
Your Deck Repair Can Turn Out Like These!
Check out some of the projects we've worked on and how they turned out!
Deck Repair In Everett, WA, Couldn't Get Any Easier
Take the time to prioritize your well-being throughout your project. This effortless and instinctive process is easy and yields exceptional results.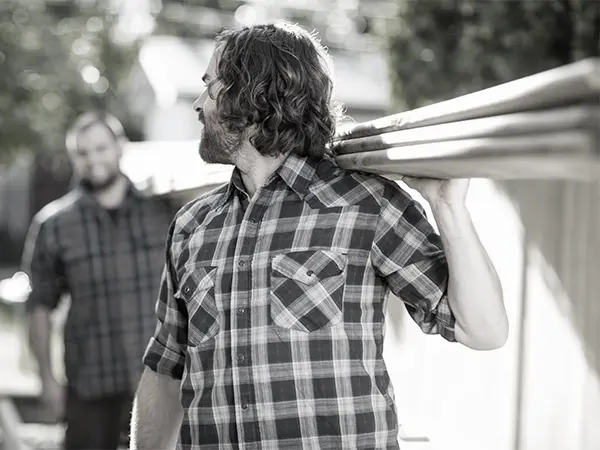 We'll discuss which aspects of your deck you're not happy with.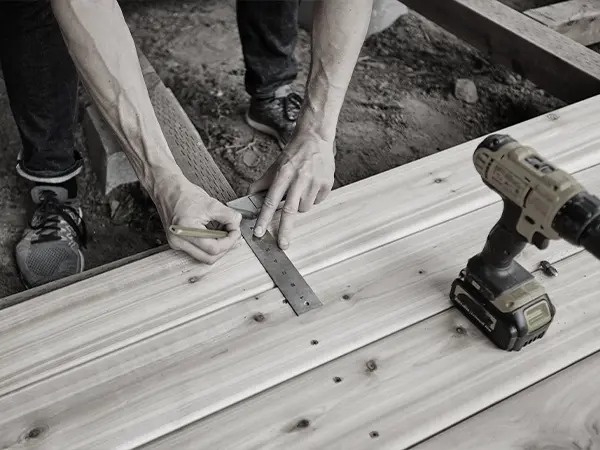 You'll witness your outdoor space come back to life.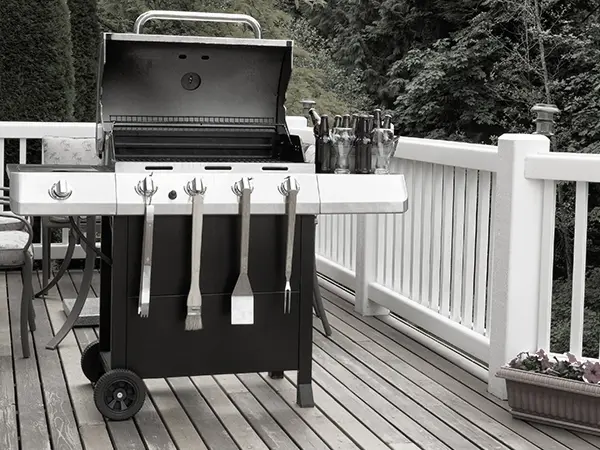 Your deck is not fully repaired and ready to entertain your guests!
Frequently Asked Questions
No two decks are alike, so the pricing of one can be completely different than the next.
Reinforcing loose boards or revamping the paint job will be much more cost-effective than replacing wooden posts or installing brand-new footings. Additionally, size plays a huge role in the calculation of pricing, as do upgrades such as integrated illumination features.
After comprehensively diagnosing the issues and devising a feasible repair plan, we will provide you with an offer and precise quote tailored to your deck's particular requirements.
Our priority in repairing decks is to ensure each job is done correctly, not necessarily quickly. We typically complete most deck repair projects within one day; however, more intricate tasks may require additional time and focus.
After our inspection, we'll tell you exactly how long your repair will take.
Yes! We're licensed, insured, and ready to give you an excellent deck repair that comes with zero hassle.
As devoted artisans, we strive to provide superior quality and craftsmanship for your home. We are committed to collaborating only with individuals who share our core values to ensure consistency throughout the organization.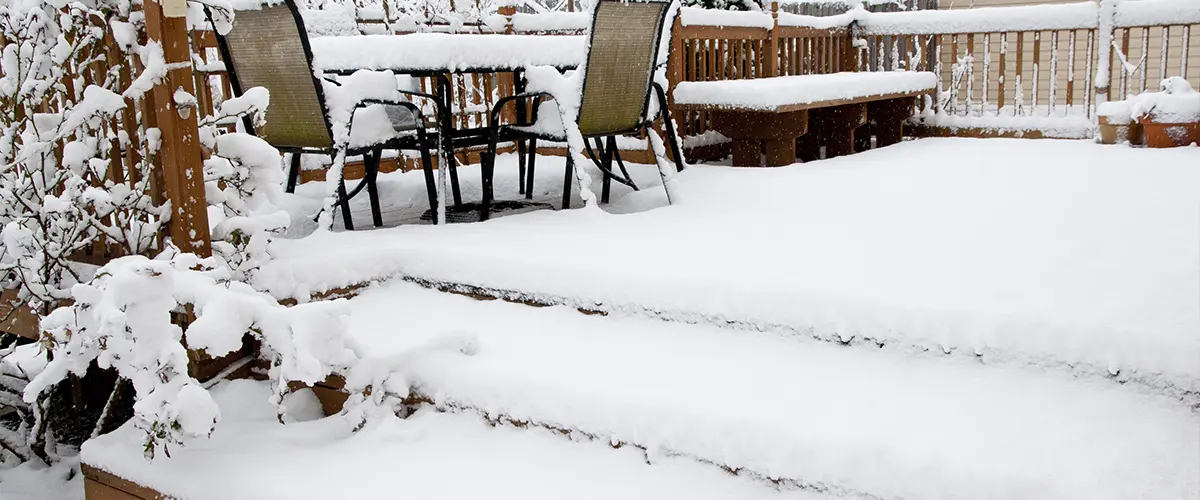 It's Time To Regain Trust In Your Deck
If you experience creaking and movement when walking on your deck, it's a sure sign that the structure is no longer secure. It's time to take action before things become worse!
At Burgess Constructions, we are well-versed in the potential issues that can arise with decking projects. Thankfully, we have the perfect solutions to help you create a beautiful outdoor space without any complications!
If you're looking to regain trust in your deck and you want the best deck builders in town to help you achieve that, you're in the right place!
With us, you'll get:
Get Your Deck To Feel Safe And Look Great Again!