Deck railing is probably one of your deck's most critical safety aspects. It can potentially save your life, but it will also give your deck a finished look.
Deck railing is required by law for all decks above ground level, so you can't opt-out even if you'd like to. In fact, we strongly advise all of our customers to get some quality railings on their outdoor space so they can feel 100% comfortable and safe.
Let's see what you need to know before you buy deck railings.
What Are The Best Deck Railing Materials
When it comes to deck railing materials, there are a few different types that you should consider.
Wood is the most traditional option, and it can be painted or stained to match the color of your deck. Wood railings are also the most affordable ones, but far from the best. Wood requires regular maintenance and treatment so it doesn't succumb to rot and water damage. Besides, if you want custom-made wood railings, you'll wait a lot longer for these to be manufactured.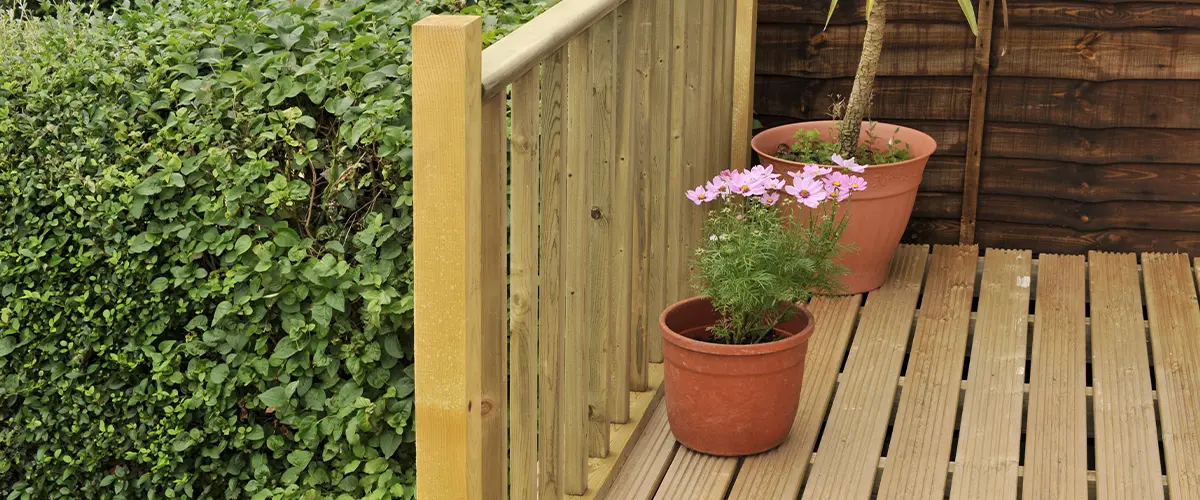 Composite railing is made from the same type of material that composite decking is – recycled materials and wood fibers. These are more durable and overall stronger than wood railings. Besides, they're more resistant to water damage, like rot. They're a great alternative to wood but they cost a lot more, making them a poor option if you want to keep your deck building project within budget.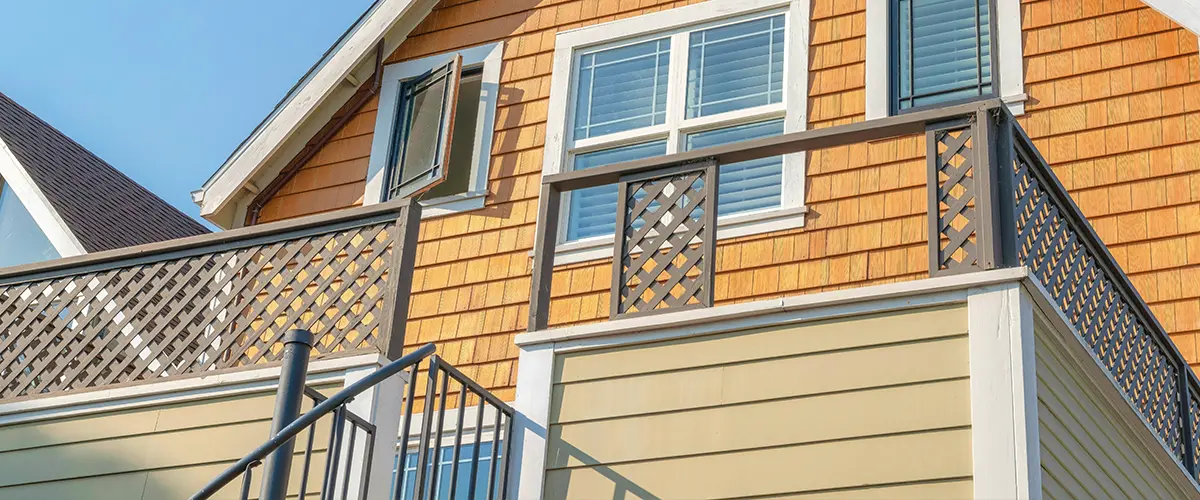 Vinyl is another popular choice since it provides the look of wood without the maintenance required. It's true that vinyl lacks the natural look that wood would give to your deck, but this is a low-maintenance and affordable material that works great. Without proper cleaning, though, vinyl can still develop mildew.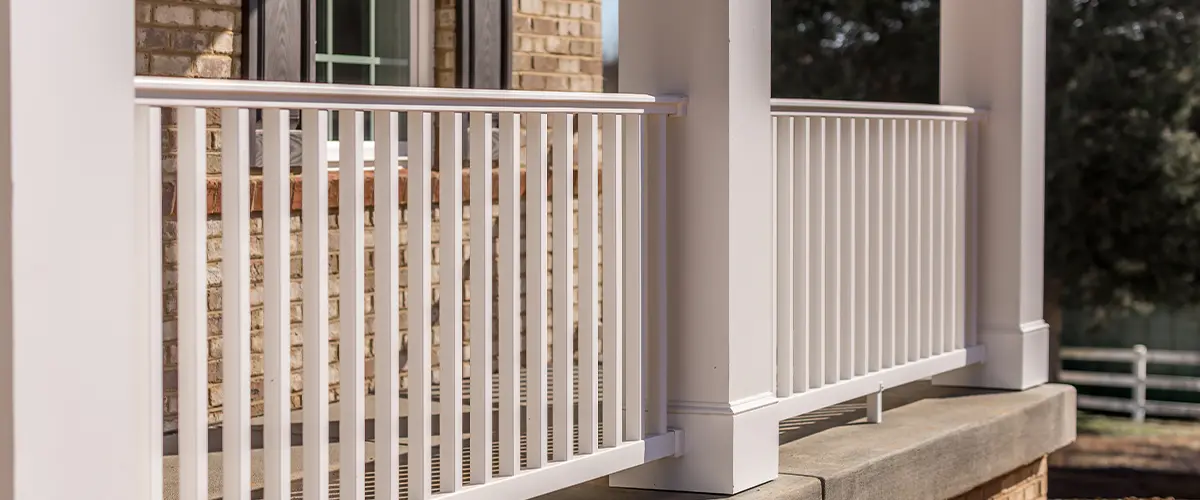 Metal railings provide a nice balance between aesthetics and functionality. In fact, when it comes to the deck railing, aluminum or wrought iron railings are our favorites. These are low-maintenance materials that won't require regular treatment, they'll last a lifetime, and they can withstand much more weight on them. The only downside is that metal deck railings cost more.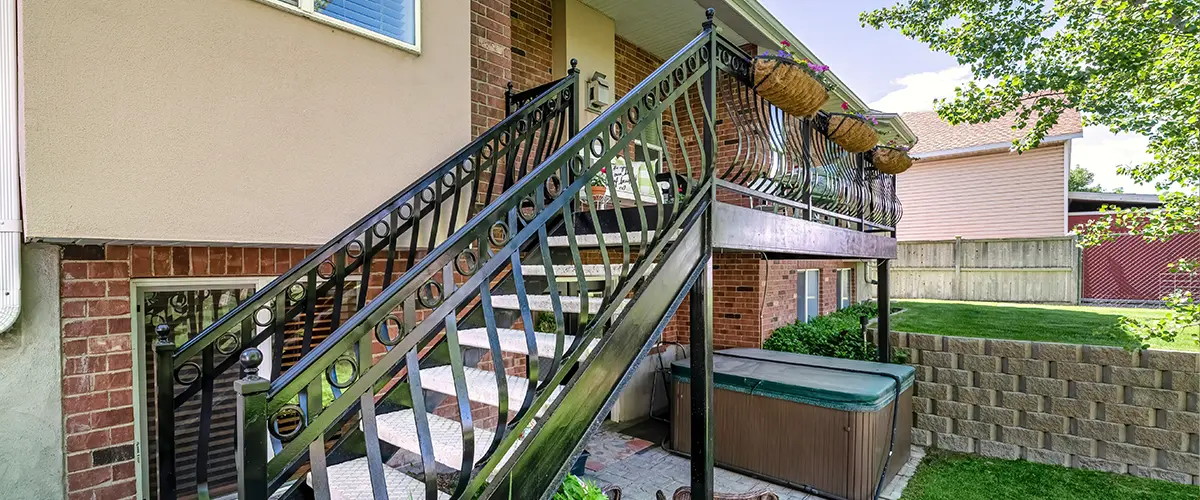 Balusters provide a traditional look, while cable rails give your deck an open and modern feel. Glass panels offer an unobstructed view and can make your deck feel more spacious.
How To Install Deck Railings
Installing deck railings is relatively straightforward, but you'll need a few tools and supplies to complete the job. You'll need a drill, saw, measuring tape, level, hammer, and screws. Additionally, it's best to use galvanized or stainless steel screws so they won't rust over time.
Start by taking measurements of your deck railing area and cutting the pieces of your railings to size. Pay close attention to all angles; these must be precise for a secure fit. Once everything is cut and ready to go, use a drill to attach the pieces.
Finally, use a level to ensure your rails are properly aligned before securing them with screws or nails.
Should You Hire A Professional?
Hiring a professional for your deck railing installation is always the best option. Professional installers have the expertise to ensure your railing system will remain secure and safe over time.
Professional installers also have access to higher-quality materials and components, which can make all the difference in terms of both quality and longevity.
Professional installers can also help you select the right materials, colors, and designs to match your deck and home perfectly. They will be able to provide detailed instructions on maintaining your railings best and ensure they have a long life.
Considering all of these elements, it is clear that hiring a professional for your deck railing installation provides superior quality and peace of mind.
At the end of the day, your deck is a major investment, so it's always best to have a professional install your railings to ensure you get the job done right.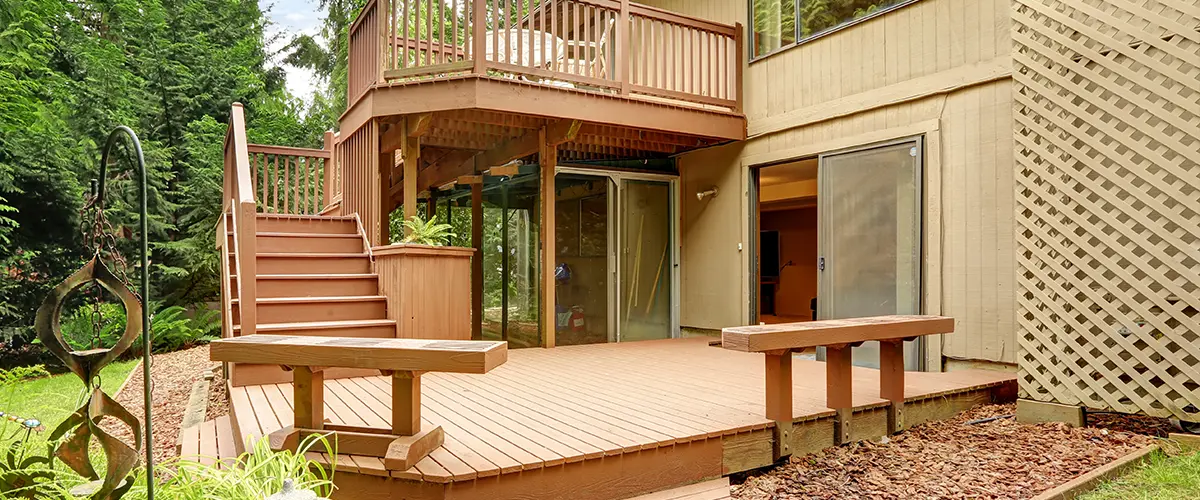 Deck railing is essential and spending a little bit more money on it is always a great idea. Our favorite railing here at Burgess Construction is the Westbury Aluminum Railings. These are tough, resistant, and easy to install.
As we said earlier, metal railings might cost more upfront, but you won't have any maintenance costs.
If, on the other hand, you want wood railing, you'll need to seal and stain them every 2 – 3 years. Besides, wood will need to be looked after, as it gets damaged more often. On top of that, if the railing starts to rot, your best chance will be to change them.
At Burgess Construction, we offer professional deck railing installation for homeowners in Snohomish, WA, and surrounding areas. We're reliable deck builders that focus on you, your home, and your investment.