Deck lighting is mandatory for most decks in most states. Unless you have a freestanding deck that's on ground level and at the same time, you don't care about your safety, then sure, you can skip deck lighting.
But if you want to be safe when you climb on your deck at night, or simply you want your deck to look finished and create a beautiful mood in your backyard, deck lighting is a must.
In this guide, we'll offer you a quick guide to installing deck lighting and what you need to know before doing so.
Let's begin!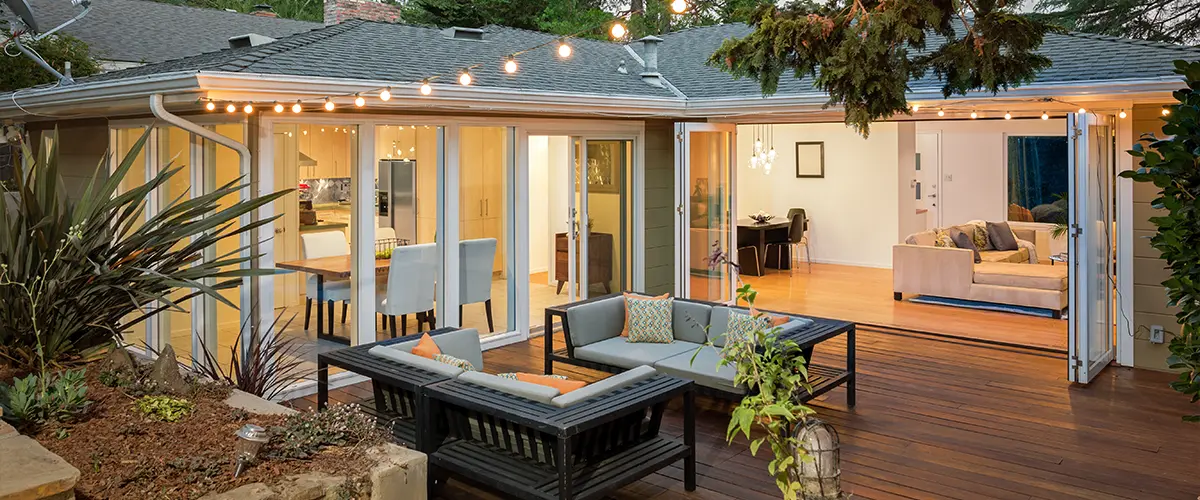 Deck lights are a great way to add extra ambiance, safety, and style to your outdoor space. They can come in various forms such as rope lights, spotlights, lanterns, and decorative fixtures.
Depending on the type of deck lighting you select, you may be able to light up your entire deck or simply highlight certain areas.
Tools Needed for Installation
When installing your own deck lights, you will need a few essential tools. These include:
Decide where and how you want to position your lights. Consider factors such as safety, aesthetics, and practicality.
Measure the area where you will be installing your lights to ensure that all fixtures are correctly placed.
Connect the wiring for each light fixture, following instructions carefully. Make sure you turn off power to the circuits before beginning work on them.
Attach each light fixture securely using the appropriate screws/nails.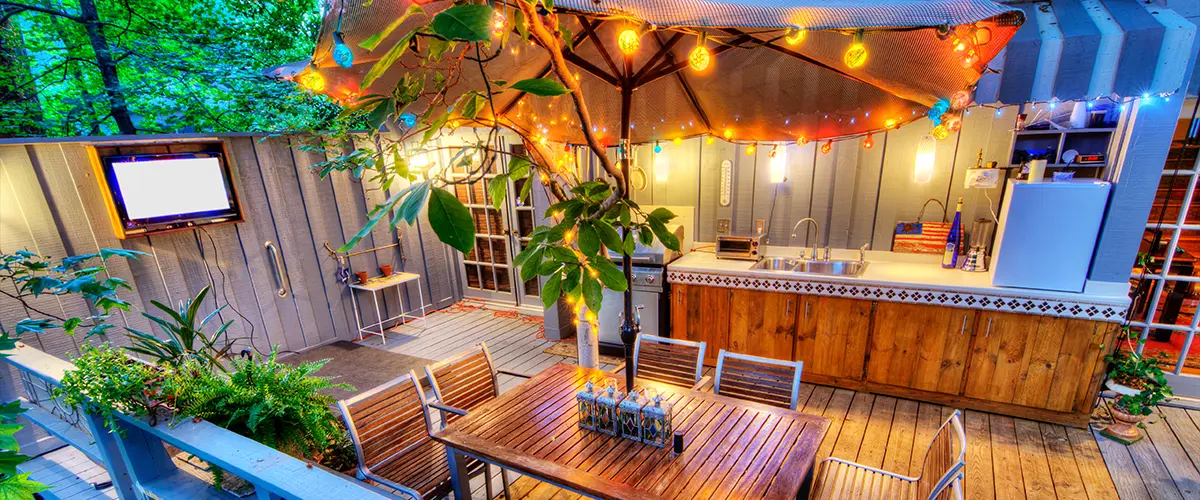 Outdoor deck lighting come in various types and styles to fit the needs of outdoor decks and patios. There are several different types of deck lighting options that can be used for safety, ambiance, or style (be it a soft glow or strong led lights)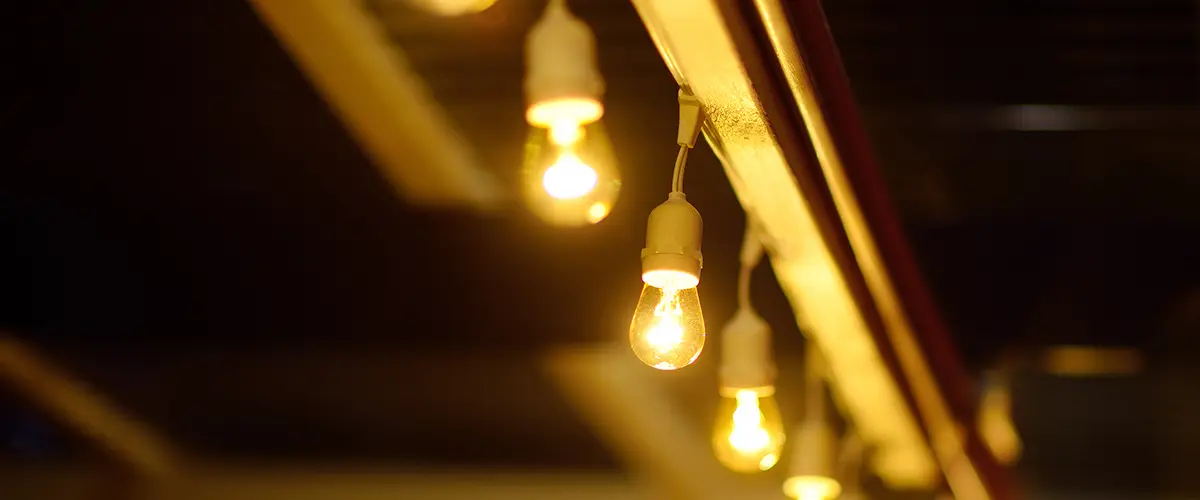 Outdoor Deck Lights Brands
Kichler Lighting is one of the top outdoor lighting brands available for decks. Kichler features a wide range of energy-efficient LED deck lighting and incandescent and halogen options. All of their products are designed to be durable and weather-resistant, making them perfect for decks exposed to the elements. 
Some popular Kichler deck lighting products include the Kichler Landscape Lighting 1-Light Mini Step Light, the Kichler Landscape Lighting Outdoor Wall Sconce, and the Kichler Landscape Lighting 2-Light 24V LED Post Cap.
Hinkley Lighting is another great brand to consider. Hinkley offers a wide range of products designed to be energy efficient, durable and stylish. 
Popular Hinkley deck lighting products include the Hinkley Landscape Lighting 1-Light LED Step Light, the Hinkley Landscape Lighting Outdoor Wall Sconce, and the Hinkley Landscape Lighting 3-Light 24V LED Post Cap.
Philips Hue is a trusted name in outdoor lighting and offers a wide range of products. The Philips Hue Outdoor Lighting range is designed to be energy efficient, stylish, and easy to install. 
Some popular Philips Hue deck lighting products include the Philips Hue Outdoor LED Wall Lantern, the Philips Hue LED Deck Light Kit, and the Philips Hue Smart Outdoor Spot Light.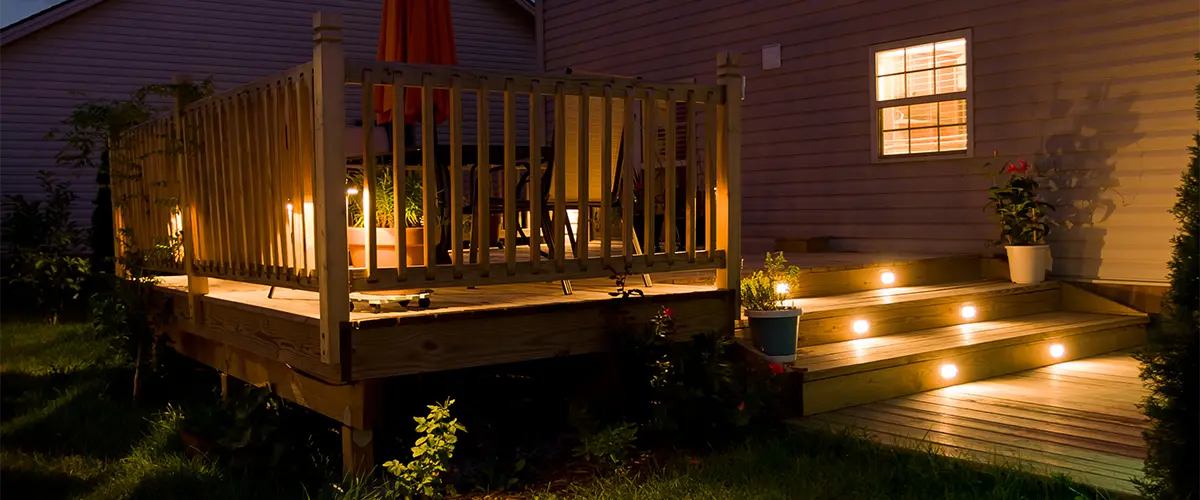 If you don't have any experience whatsoever with wiring and installing lighting fixtures, maybe you're better with hiring a professional. 
What's the point in risking injuring yourself over something that could be done by a pro?
Here at Burgess Construction, we're experts in carpentry and we offer professional deck building and deck repair services for homeowners looking to uplift their outdoors in Snohomish and surrounding areas.
You're one step away from your dream deck. Request a free quote, and we'll get back to you ASAP. If you can't wait, give us a call at (425) 791-5281 now.