The Best Deck Repair Cost In Woodinville, WA
No time to read this guideline? Get accurate pricing on your upcoming project right now!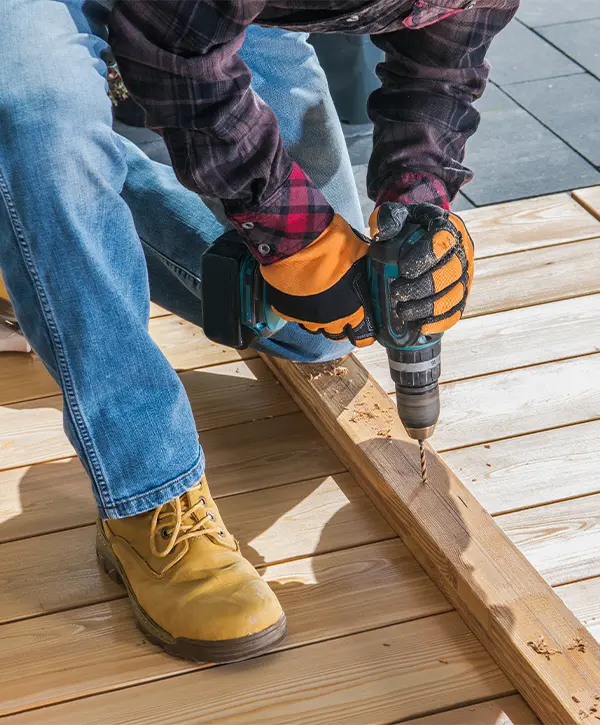 The deck repair cost in Woodinville, WA, and surrounding areas is greatly influenced by the extent of the damage and the new materials that you're getting for your deck.
On average, replacing wooden deck boards with composite materials can cost up to $12,000. Additional expenses, such as reinforcing the railing and stairs and installing a new handrail, can cost $18,000 or more.
Our goal is to provide you with a complete and hassle-free deck repair project where you'll be left with a deck that's 100% save, more beautiful, and more reliable than ever before!
High-Quality Deck Repair At A Reasonable Cost In Woodinville
Burgess Construction guarantees high-quality and reliable deck repair services. You'll get to work with dedicated tradesmen that put your needs and preferences first and foremost. This is what makes Burgess Construction your best choice:
Quality Deck Repairs - Now At A Fair And Reasonable Price
At Burgess Construction, we prioritize your and your loved ones' safety by ensuring your deck is safe and sound from top to bottom.
Partnering with us ensures you will receive a quality product that will last for a long time without needing any extra repairs down the road. We value your time, property, and investment, so we can guarantee that you'll be fully satisfied with our service when we're through with your repair.
You'll get a thorough deck inspection where we'll determine what's the most urgent repair on your deck. After that, we'll offer you an exact pricing and timeframe estimate so you'll know what will happen during the project.
We focus on keeping you in full control of your project, so you can call all the important shots and bring your outdoor space back to its former glory.
Homeowners Loved Having Us On Their Deck Repair Projects
Check out what our customers say about working with us for their deck repair projects!
We hired Burgess again for our deck rebuild. The crew did an amazing job, again!
They showed up on time and completed the tear down and complete rebuild of our deck in 4 days.
It looks beautiful and we can't wait to enjoy it this summer. 5/5 would recommend for any fence and/or deck projects.
Blaine and his crew replaced my deck and fence this week and they did a fantastic job!
They were on time, in budget, and super communicative.
I will use Burgess for all my deck & fence needs in the future, and recommend to any who ask.
I wish I had this experience with every contractor I worked with thank you for everything, Blaine!
Typical Deck Repair Cost In Woodinville, WA
The deck repair cost in Woodinville will depend on the extent of damage and the necessary repairs. Let's examine some of the most frequent deck repairs and how much they'll cost.
Resurfacing A Wood Deck With Composite
The average cost of replacing wood decking with composite is around $15,000, and it covers tearing up the existing decking and installing the composite boards.
Homeowners can find a wide range of options that suit their budget, from high-end Trex products at $60-$70 per square foot to more economical alternatives.
It is possible to refresh an old pressure-treated deck by using a different type of wood. The following is a cost breakdown for various types of lumber: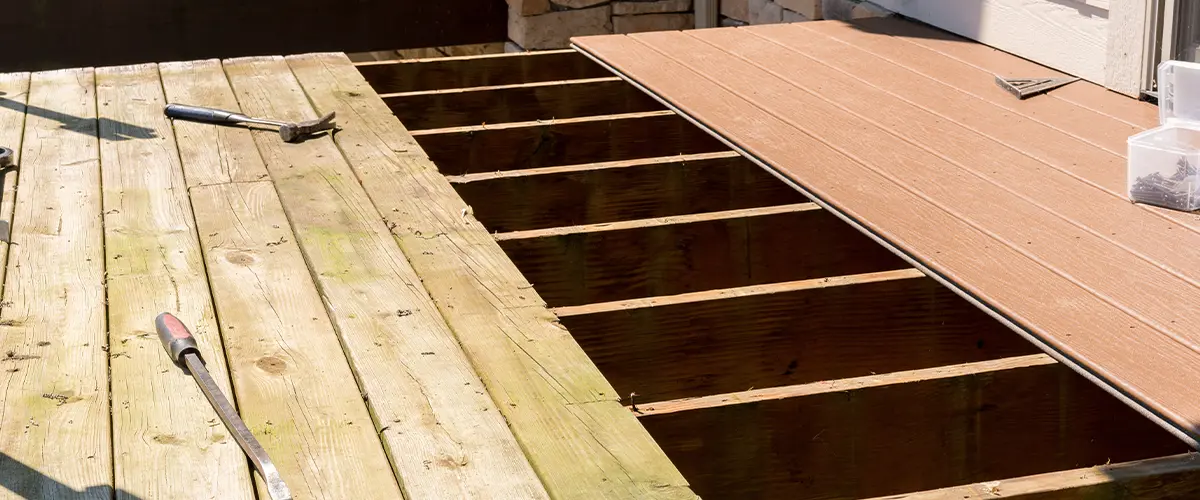 To ensure the safety and longevity of your deck, consider investing in new railing systems that are more durable, attractive, and can withstand the elements. New railing and handrails provide a more secure environment and complete the look of your outdoor space.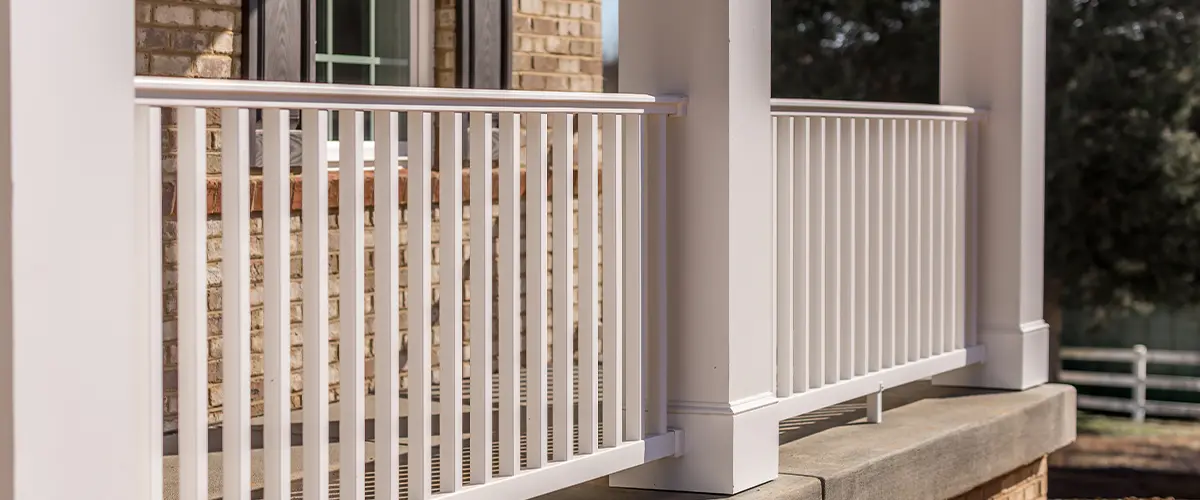 One of the most frequent mistakes deck builders used to make was to bury the deck posts directly in the ground. By now, any deck builder knows that wet soil speeds up the rotting and decaying process of any type of wood.
To replace posts and pour concrete footings for your deck, the cost typically ranges from $200 to $400 per post, depending on the materials' size, shape, and quality. The cost for the posts alone usually falls between $100 and $250. Consider investing in new posts with a range of design options to ensure your deck upgrade lasts for many years to come.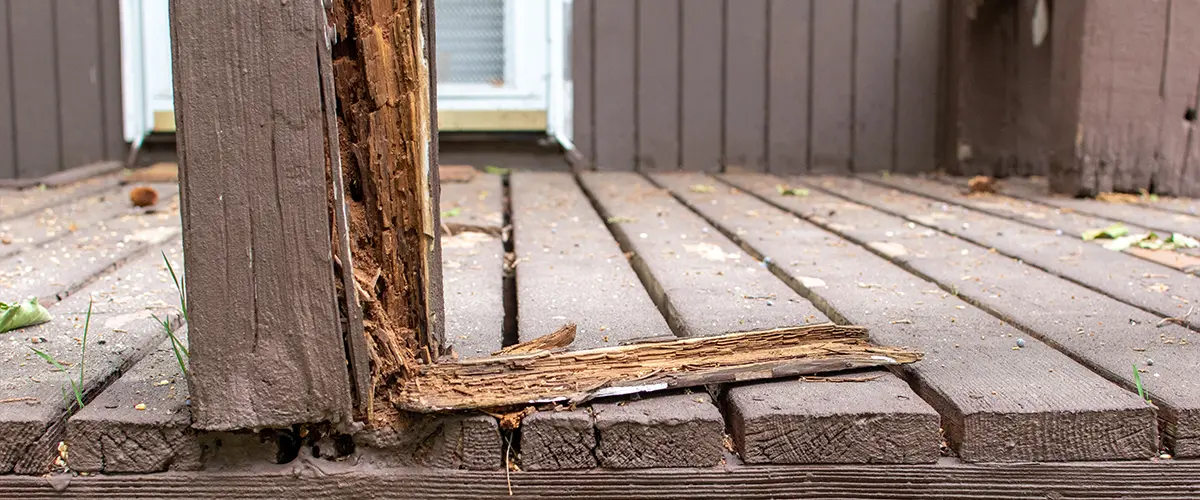 Handrails and wheelchair ramps are useful for people with mobility limitations and make stairs safer, creating a secure environment for everyone to appreciate.
It is important to act quickly if you have a staircase or banister that is broken or unstable. The replacement cost will depend on the material used, with an average cost of at least $2,350 for a complete set. However, prices can exceed that amount, starting from $500 and up.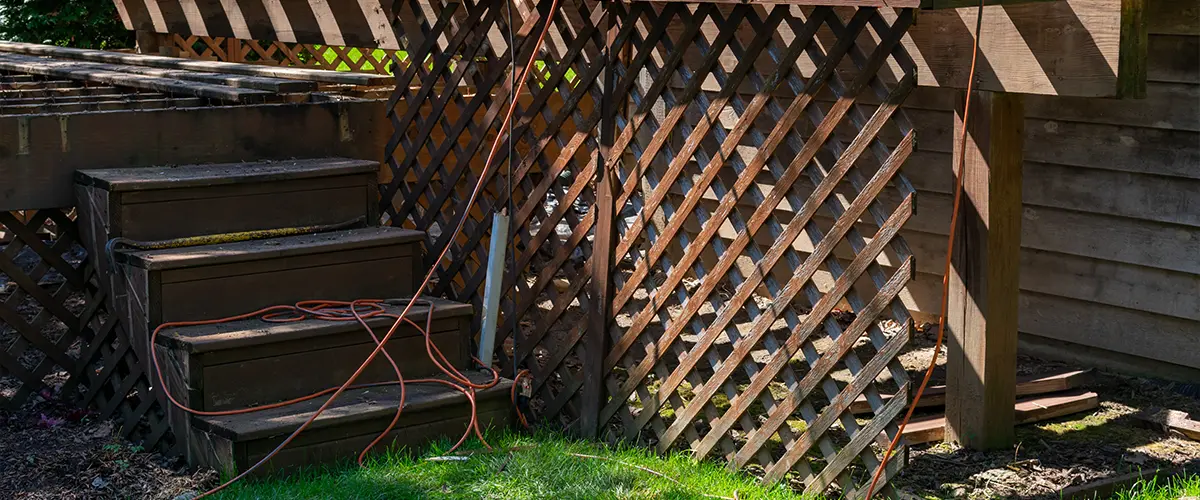 Repairs Of Extra Features
Regularly inspecting your exterior fixtures, such as awnings and pergolas, is crucial to keeping them pristine. Wooden constructs are particularly vulnerable to the elements and require more frequent check-ups to ensure they last longer. Remember, consistent maintenance is vital.
The expense of renewing a wooden pergola can fluctuate drastically, with some serious damage costing up to $2,000. Nevertheless, if all that needs to be repaired is the replacement of outdoor lighting fixtures, then you could end up just spending hundreds rather than thousands.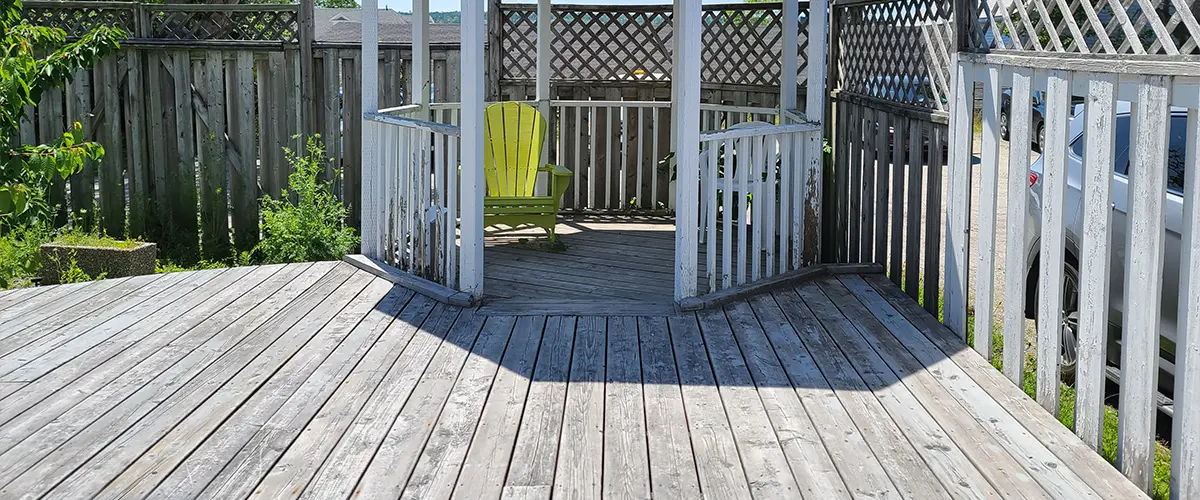 Tips To Follow When Budgeting For Your Deck Repair Cost In Woodinville
Be Thorough With Your Repair
When it comes to repairing your deck, it can be difficult to determine which repairs to prioritize. While aesthetic improvements may seem important, your family's safety should always be the top priority. Even seemingly minor damage can become a serious safety concern if it impacts the stability of the frame. Therefore, any necessary repairs should be approached with caution and prioritized based on safety concerns.
In order to get the deck you want, it is important to talk in detail with your contractor about your vision. This will help your contractor understand how important the project is to you and clarify the outcome you desire. Asking questions will help all parties understand each other and show your commitment to achieving the best possible finished product.
It's important to anticipate the unexpected. Problems like the uneven ground or problematic soil will need extra work, which may pump up the price a little – something we wouldn't know until we begin working. There's a possibility of encountering issues like weakening railings or sinking concrete blocks. You may also change your preference for decking material. To avoid future setbacks with your project, set aside at least 20% of the project's total cost for backup.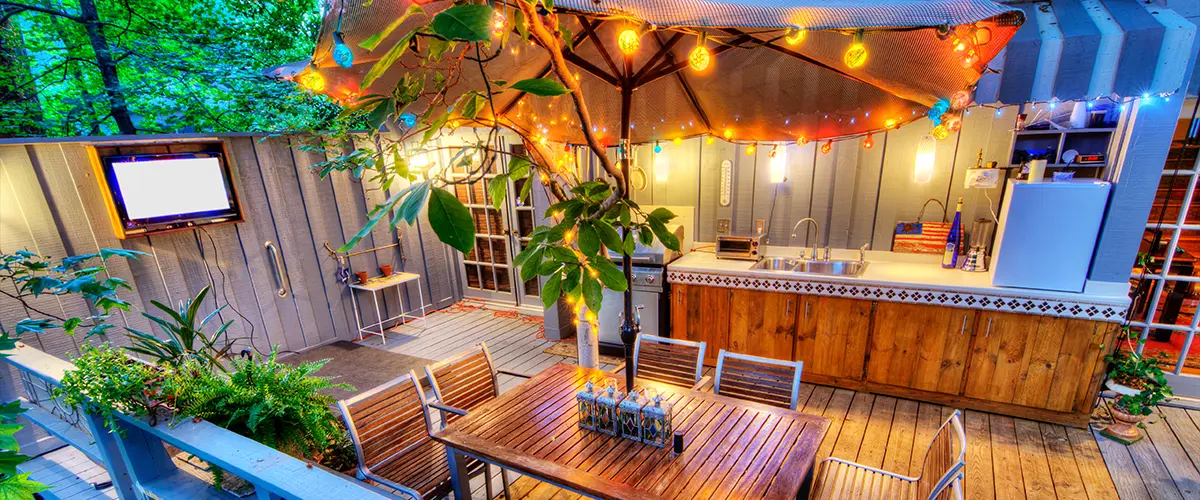 Get Full Transparency On Your Deck Repair Cost In Woodinville!
Contractors find it challenging to communicate pricing to homeowners because they often lack the necessary knowledge about the project details.
At Burgess Construction, we are dedicated to delivering exceptional service throughout your entire construction process. Our team will keep you informed and supported at every stage while taking care of all the crucial details.
Burgess Construction is a top-tier contractor offering Woodinville's best deck repair cost. If you're ready to work with a reliable contractor that can transform any outdated deck into a pristine outdoor space, we're your best choice!
Get The Most Advantageous Deck Repair Cost In Woodinville!