Deck Building Cost In Mill Creek
No time to read this guideline? Get accurate pricing on your upcoming project right now!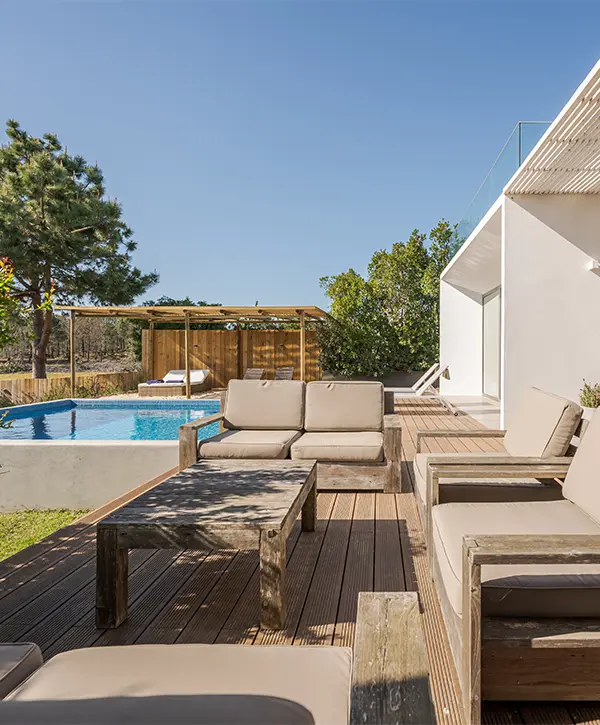 Understandably, the deck building cost in Mill Creek is a reason for many of our customers to keep postponing their projects or abandoning them altogether.
Here at Burgess Construction, we're trying to make your project an affordable endeavor that won't break the bank. You'll get the most cost-effective decking solutions and an unbeatable offer that no other deck builder in Mill Creek offers.
We're the go-to deck builder for many of your neighbors. We've finished hundreds of projects, all matching our customer's needs and exceeding their expectations. And we're not stopping here!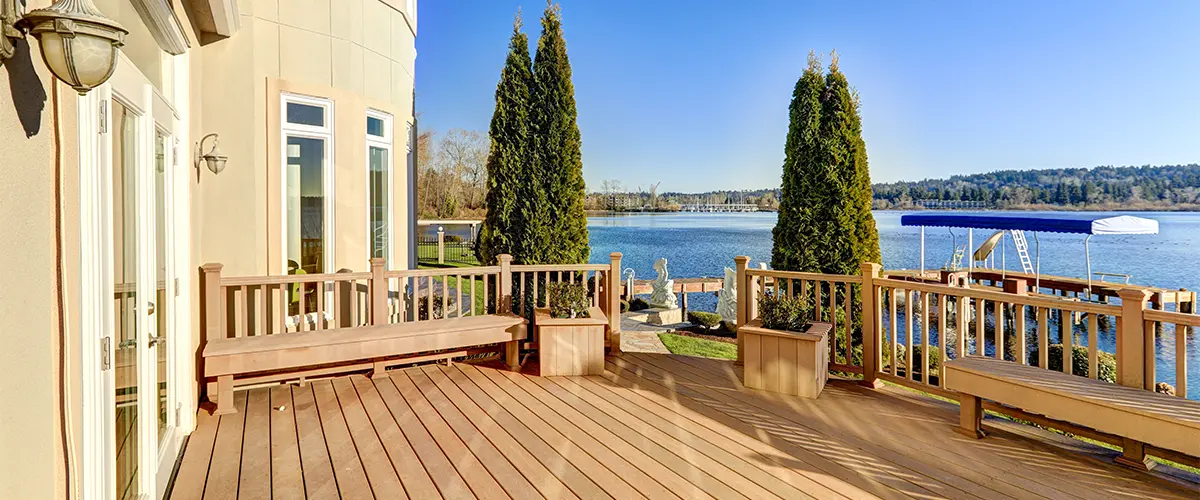 Typical Deck Building Cost In Mill Creek, WA
Naturally, the larger the deck, the more it will need in terms of materials and man-hours, thus resulting in a bigger bill.
Shape, materials, elevation, and upgrades are other factors that impact the final cost of your project, and we'll discuss them later on.
| Size | Square Feet | Average Cost |
| --- | --- | --- |
| Small Deck | 200 square feet | $15k |
| Medium Deck | 600 square feet | $25k |
| Large Deck | 1,000 square feet | $45k |
We've raised the deck building standards in Mill Creek by offering homeowners a complete deck building service that's never been seen before in your city. We offer cost-effective solutions for all our customers, so you'll get the best solution for your outdoor space.
Labor Costs For Your Deck Building In Mill Creek
If you're looking to have a deck built in Mill Creek, expect to spend a considerable amount on the labor alone. 
Professional deck builders rely on tools that amateurs don't have access to, as well as their own techniques and methods unknown to the general population – all this guarantees a structurally sound and safe deck.
Let's see who you'll have to work with to get your deck building project up.
The architect is the expert who ensures that your deck design does not harm the function or safety of your deck. It's the individual who will focus on safety and usefulness, with no involvement in your deck's appearance.
Good architects charge between $125 to $250 per hour.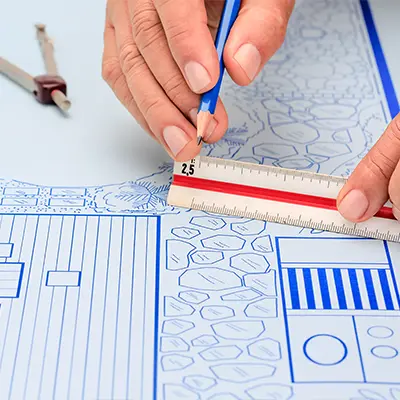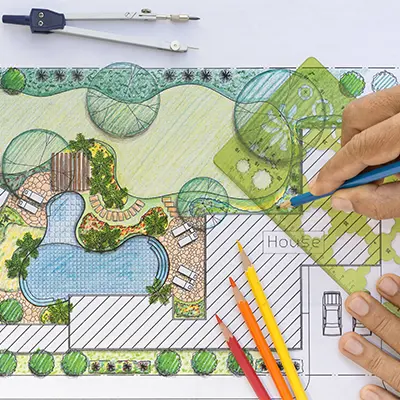 The deck designer's primary responsibility is to collaborate with the architect. They must make sure that the design not only looks great but functions well too. Once you have decided on a style, they will help you choose materials and colors that complement your home.
A top-ranked deck designer charges between $100-$200 an hour. Expect to pay for about 3 – 4 hours for a project.
The deck builders are the people who will construct the deck according to the blueprints, designs, and instructions supplied by you.
Professional deck builders in Mill Creek charge between $30 and $35 per hour, on average. The typical deck builder charges around $25 per hour, while newcomers charge about $15.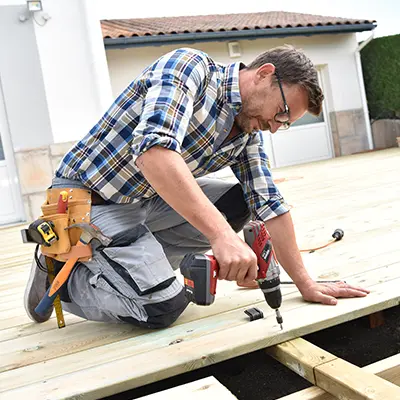 Get All-In-One With Your Local Deck Builder
Working with Burgess Construction allows you to get all of the required experts in one place. We have our own designers and architects on staff who will be available whenever you need them. 
From beginning to end, we'll take care of your deck construction project, so you won't have to deal with anyone else.
We'll make sure you'll love not only the final product but also the entire deck building journey! Check out our deck building offer!
Our Customers Love Their New Deck Additions!
Check out what our customers say about working with us for their deck building projects!
We hired Burgess again for our deck rebuild. The crew did an amazing job, again!
They showed up on time and completed the tear down and complete rebuild of our deck in 4 days.
It looks beautiful and we can't wait to enjoy it this summer. 5/5 would recommend for any fence and/or deck projects.
Blaine and his crew replaced my deck and fence this week and they did a fantastic job!
They were on time, in budget, and super communicative.
I will use Burgess for all my deck & fence needs in the future, and recommend to any who ask.
I wish I had this experience with every contractor I worked with thank you for everything, Blaine!
Materials Cost In Relation To Deck Size
There are two main types of decks: wood decks and composite decks.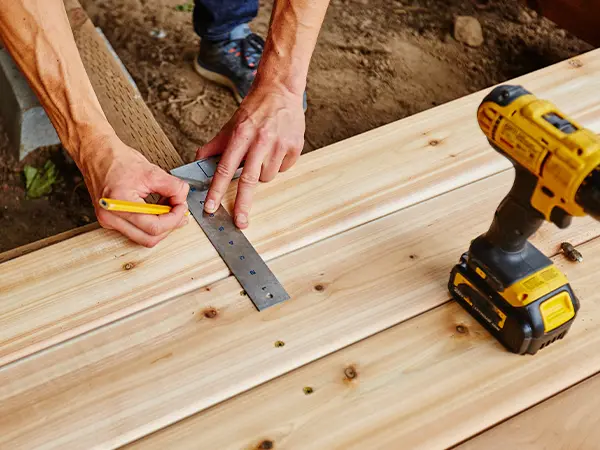 Wooden decks remain a popular choice for homeowners seeking to get their first deck. 
They're usually drawn in by the cheaper materials, but also by the natural appearance that wood gives your outdoors.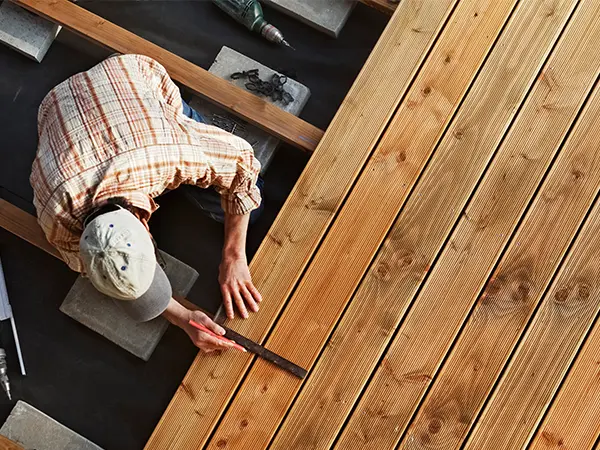 Composite rapidly rose to the top as the best decking alternative for several reasons. 
They're very low-maintenance and they'll last a lot longer than wood decks will. In fact, a lot of our jobs include replacing wood decks with composite!
Let's look at these options separately.
Yellow pine, or pressure-treated wood, is the most popular type of decking material for a reason: it's extremely affordable and can be refinished over the years to make it look better.
Pressure treated wood decking cost ranges from $15.00 to $25.00 per square foot for materials, and between $20 to $30 for installation.
| Material | Square Feet Installed | Average Total Cost |
| --- | --- | --- |
| Pressure Treated Wood | 100 square feet | $3,500 to $5,000 |
| Pressure Treated Wood | 200 square feet | $7,000 to $10,000 |
| Pressure Treated Wood | 400 square feet | $12,000 to $15,000 |
| Pressure Treated Wood | 600 square feet | $18,000 to $25,000 |
| Pressure Treated Wood | 800 square feet | $24,000 to $28,00 |
| Pressure Treated Wood | 1,000 square feet | $28,000 to $35,000 |
However, pressure-treated wood is one of the least durable decking materials out there. It's prone to water damage and will eventually rot and decay, even with constant treatment. 
Hardwoods are a better option but come with a heftier price tag, and despite that, Ipe, tigerwood, teak, and any other hardwoods will still need maintenance.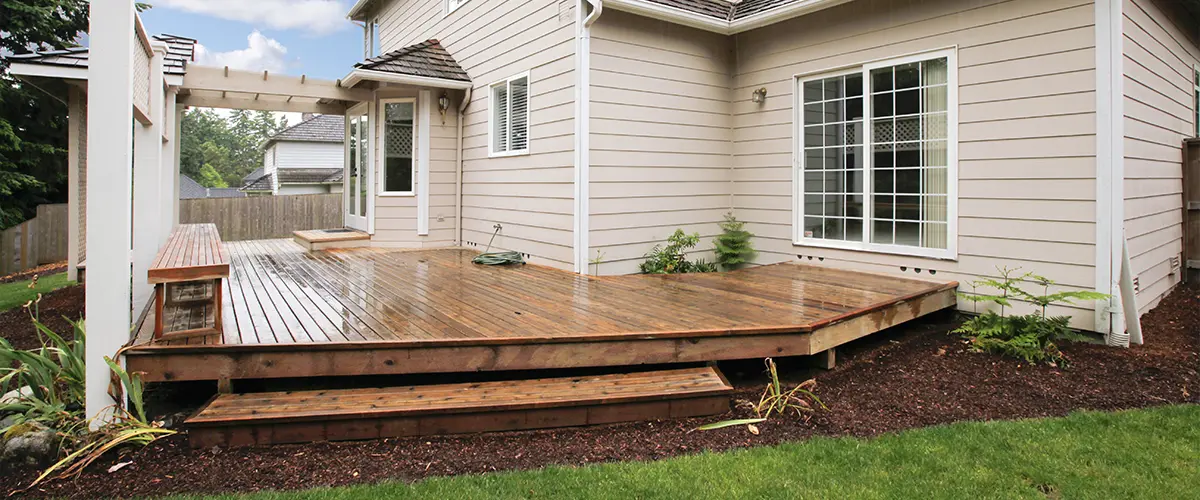 We hold TimberTech and Trex composite decking in high regard for a couple of reasons.
They typically cost between $60.00 to $70.00 per square foot. However, depending on your needs and budget, we can choose a different product.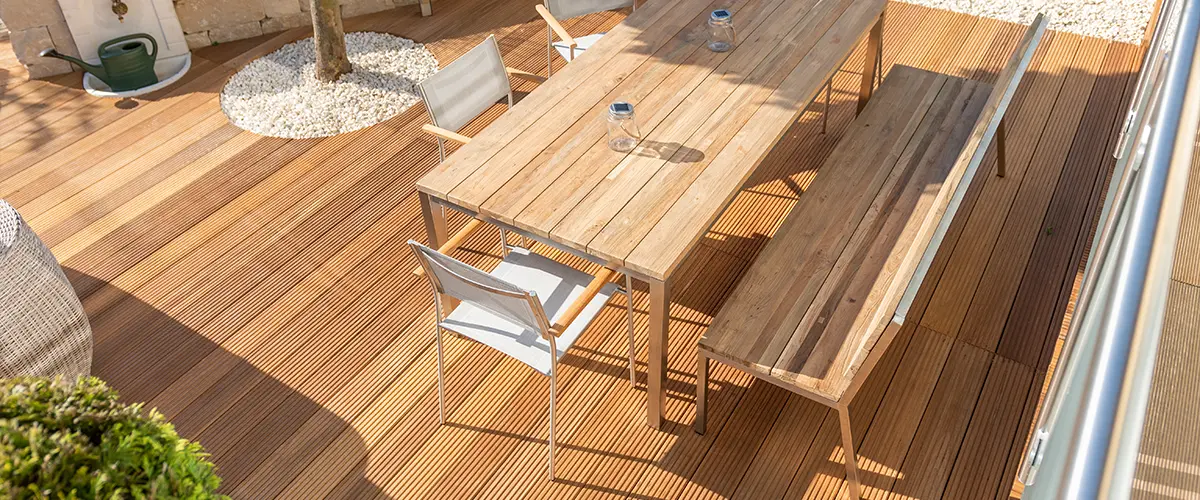 For all elevated decks, railings are mandatory.
Metal rails are the safest on the market, and we believe they'll stay that way for a while. They're incredibly durable and resistant against wear-and-tear, so you can be confident your new deck is safe. Besides, metal won't rot and pests can't damage it.
We're using Westbury aluminum railings, some of the best options on the market. Metal railing is around $60 per linear foot for materials.
Although Composite is a decent alternative, we recommend metal railings for a couple of reasons. First, the best composite railings are just as expensive as good quality metal railings. Besides, composite is still wood and can get damaged over time.
While quality-wise is nothing compared to aluminum, composite railing has a similar price. The 6-foot-long railing for TimberTech costs around $180.
Wood might be the most aesthetically pleasing railing option, but it is definitely not the most practical. It requires constant care and attention, and even then it will eventually start to rot and become unstable, posing a serious safety hazard.
The average cost to install wood deck railings is around $20 to $35 per linear foot.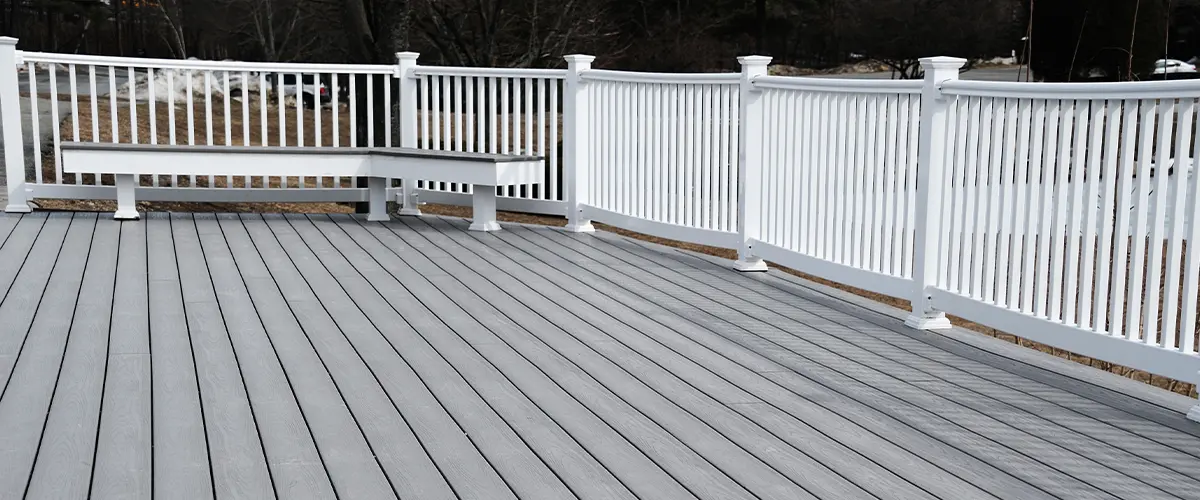 Extras like built-in lights, outdoor speakers, and digital displays will add to the usefulness of your deck. They'll give it a more high-end appearance by improving its functionality and aesthetic. They round out the ambiance of your deck and really make it stand out.
Accessories and other features are not necessary to have, but they make life much more convenient. For example, shade can be used to escape the harsh sun, or anti-slip boards help prevent falls on a pool deck.
Let's look at some of the most common upgrades.
| Upgrade | Average Cost |
| --- | --- |
| Awning | Between $1,200 and $4,000 |
| Pergola | Between $2,500 and $10,000 |
| Drinking Rail | As low as $100, but depends on railing material |
| Deck built-in bench | Between $2,000 and $3,000 |
| Deck lighting | Between $40 to $300 |
Budgeting For A Deck Building In Mill Creek
Balancing many factors is key when you want to build a lasting deck. Homeowners must take into account the elevated height of their deck, the material made of, the framing materials, and the support systems. Stains, sealants, paints, and other waterproofing methods will add to the final cost of your deck.
Although decks can be expensive, the return on investment is well worth it. 
At Burgess Construction, we've built decks ranging in price from $10k to $72k. You can rest assured that we will make the most of your budget and provide insights and solutions specific to your project needs. More than that, you'll know where every penny goes so you can make sure that your money is spent wisely.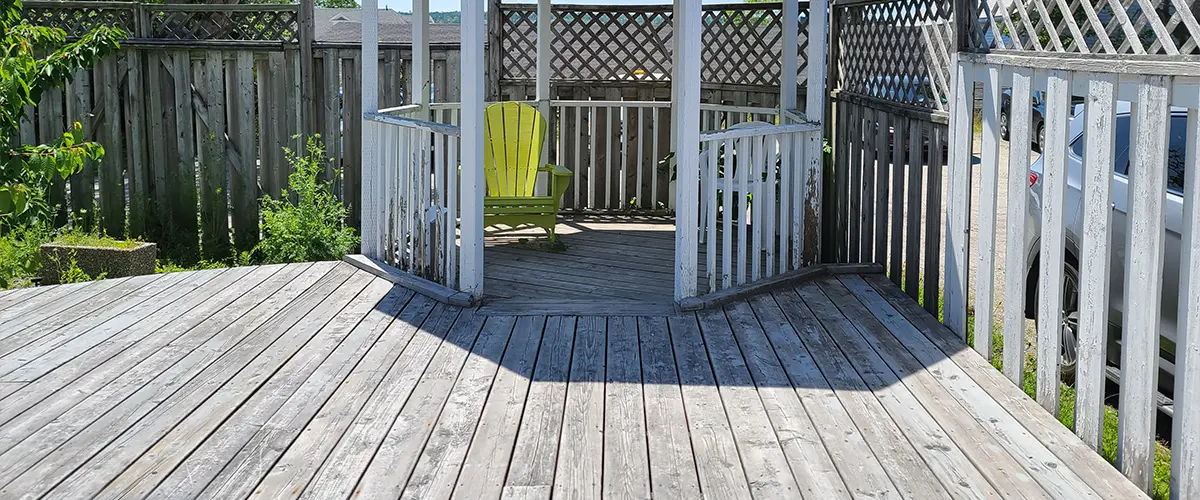 Get Your Ideal Deck With Burgess Construction In Mill Creek
You know that the right contractor makes all the difference between a smooth-sailing project and a nightmare you can't wait to end. We know that too because all of our customers keep coming back for more.
We put together for you a simple process to get started – a process where there's no pressure on you or your family. You'll see no extra fees and won't feel any obligation to move forward with us. You'll be in control of everything from start to finish.
Get our professional carpenters to work on your new deck in Mill Creek, WA, and ensure your outdoor space is nothing short of impressive!
You'll receive:
Upgrade Your Outdoors Comfort With Your Local Deck Builders!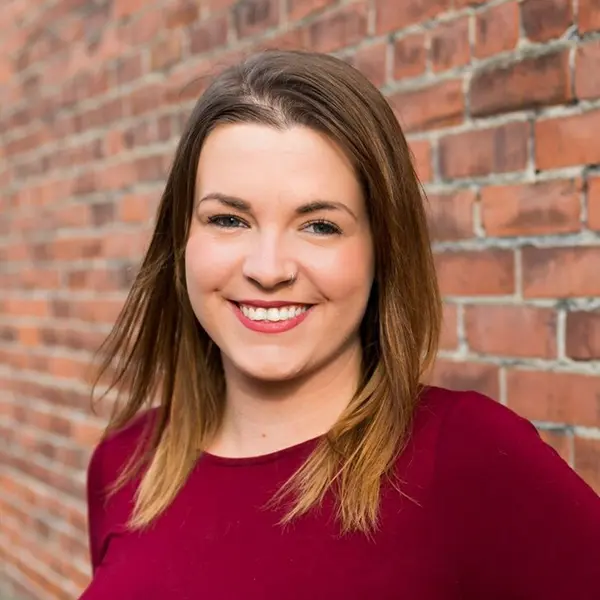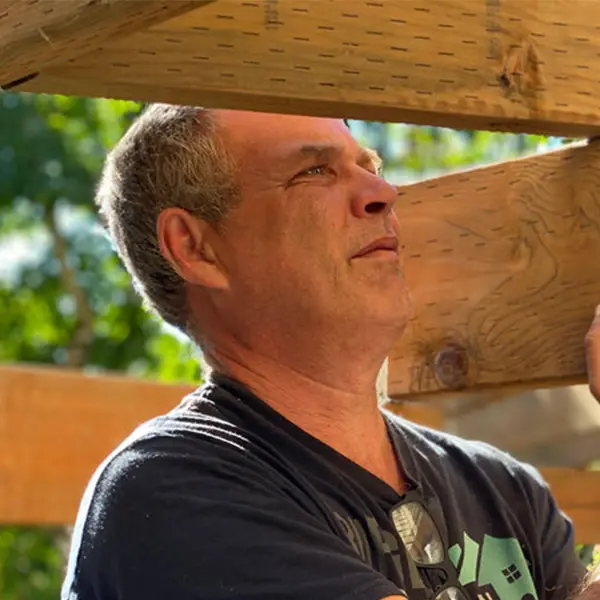 Request a free quote and let's discuss your deck building cost in Mill Creek! Or talk directly with Stephanie and Blaine, the owners of Burgess Construction, at (425) 791-5281 and see if we're the right fit.