Building decks takes time, effort, money, and last but not least, permits.
Most deck additions that we build for our customers in Snohomish or all around King county require a building permit, and the first question we hear people ask is how much are building permits for decks?
If that's your question too, here's how we here at Burgess Construction go about obtaining the building permits, but also how much building permits cost in Snohomish and surrounding areas.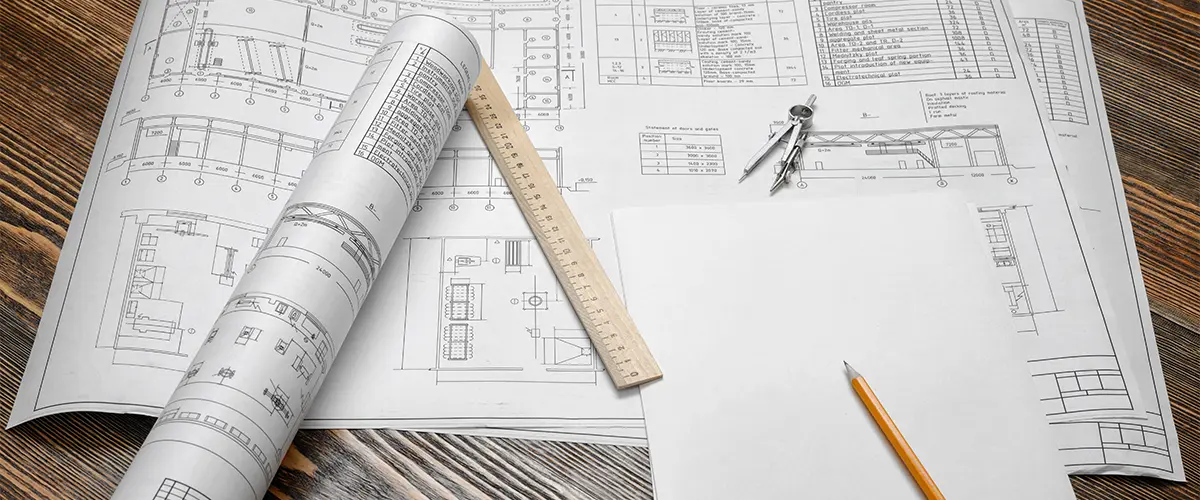 What Are Building Permits
A deck permit is required for most construction projects, based on international residential code.
Building permits ensure that your project meets all local building codes and regulations, which ensure the safety of your family, your neighbors, your guests, and, ultimately, yours.
These are really just some papers that give you the green light so you can start building your project. Of course, you can start building it without a permit, but the consequences of doing so will be painful to deal with.
In other words, building permits are paperwork that state the fact that your deck addition was built legally, following certain regulations and codes that not only ensure your deck will last longer, but will also guarantee the safety of you and your loved ones.
How Can You Obtain A Deck Building Permit
There are a few ways to obtain a deck building permit. You can go through the city or county in which you live, or you can go through a private contractor.
If you choose to go through the city or county, you'll need to visit their website and look up the specific regulations and codes for deck additions in your area. Once you know what's required, you can then take those requirements to your local permitting office and apply for your permit. Your deck blueprints and designs must meet the requirements, if not, you'll have to redo them.
If you choose to go through a private contractor, they will generally take care of all the paperwork for you. However, it's important to make sure that they are licensed and insured, and that they have a good reputation in your area.
Here at Burgess Construction, we're not only building you a long-lasting deck, but we're taking care of everything from start to finish. We'll apply and get the building permit for you, and we'll schedule all the required inspections without you stressing over any kind of paperwork.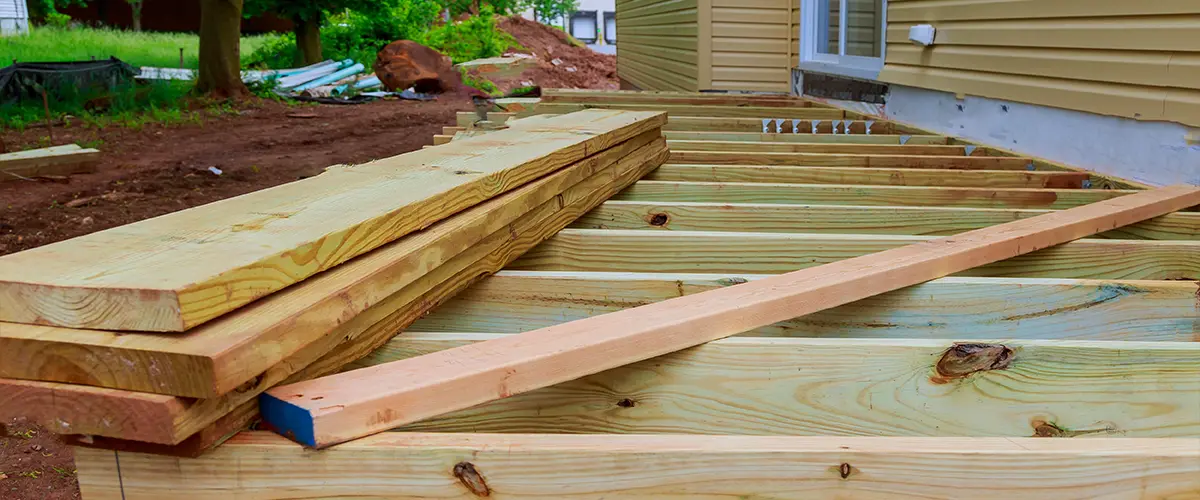 Can A Building Permit Application Be Denied?
Some common reasons for a building permit to be denied are lack of proper permits, faulty or dangerous construction methods, and incorrect zoning.
It's important to remember that even if your deck addition is a small project, it's still worth taking the time to get the proper permits so that you don't run into any problems down the road.
If your existing deck was built without a permit and you want to sell your property, the home inspector or the real estate agent will have a lot to deal with, and you might not get any ROI out of a deck project built without a permit.
How Much Are Building Permits?
The cost of building permits varies depending on the location and size of your project, but in general they cost between $50 and $200.
So while they may seem like an added expense, it's definitely worth it to have the peace of mind that comes with knowing your project meets all safety standards.
For example, in Thurston County, the permit fee for decks and porches is $37.72/per square foot of decking. Besides this, you'll also have to pay 65% of the building permit fee for the plan review and the permit itself.
You'll find more about building permit fees in Snohomish County here.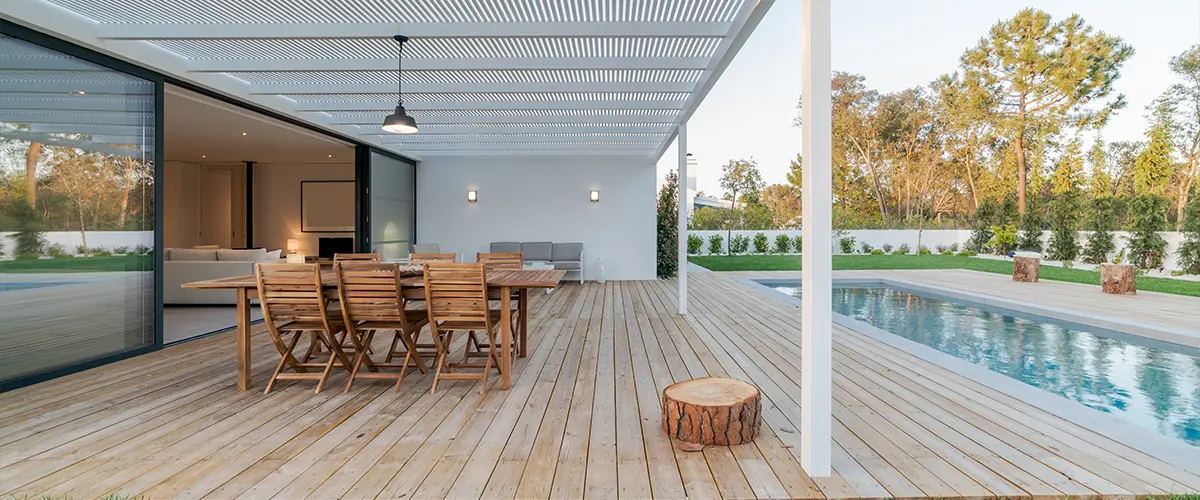 Quick Breakdown Of Building Codes
Seatcwa.gov puts at your disposal a comprehensive guide to the building code for decks and the requirements that you or your contractor will have to follow to ensure you get the permit and the proposed deck is safe and sound.
Before you get started on your deck, there are a few permit and code requirements you'll need to take care of. These codes vary by location, so be sure to check with your local building department for the specific laws in your area:
As a matter of fact, it's easier to remember when you don't need a permit for your deck. If you're building a ground-level deck that's not attached to your house, you might not need to get a permit, but this varies depending on each county.
How To Apply For A Building Permit
While the process can be fairly easy, the back and forth with the city building department is frustrating and slow.
You'll have to file for a permit, send the blueprint, drawing plans, and the design for review, wait for the application to be reviewed, and then wait for it to be approved. Besides this, you'll also need to schedule the visits with inspectors from your city's building department.
With us, however, the process becomes 10x easier and quicker.
We'll draw the plans and help you choose a functional and beautiful deck design. We'll send those in and because we know the building codes in Snohomish and surrounding areas inside out, you'll get the permit in no time. We'll get to work and make sure each visit from the building inspector will be a success, and your project stays on track.
Even after we're done and your deck is up, we never truly leave. You'll hear from us again and we'll even visit your place to check on our work!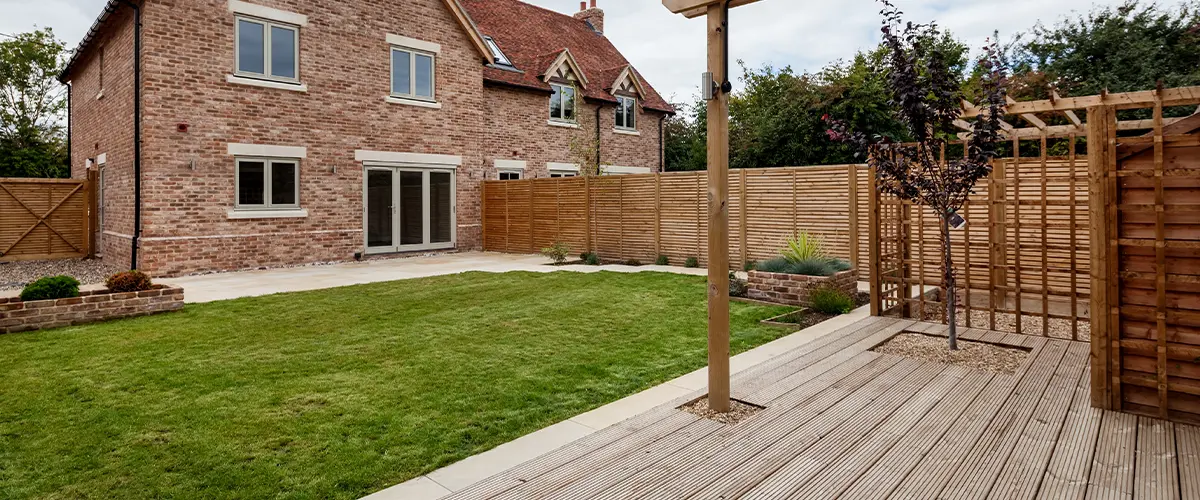 Needless to say, building permits are mandatory not just for decks, but for most home improvements you want to undertake. Don't view them as an obstacle, but as a checklist to make sure your deck will be a real investment and it'll pay off.
Look at a building permit as the reassurance that your project is built to last, is safe, and it's 100% functional.
At Burgess Construction, we offer professional deck building services for homeowners in Snohomish, North Creek, Mill Creek, Bothell, Woodinville, and more of WA state. We're your local licensed contractor and professional deck builder that's the first choice of your neighbors!
Call us today at (425) 791-5281 or request a free quote and let's get your project started, without stressing over permits!