It's becoming more and more important these days to find ways to ensure privacy in your own home. With snooping neighbors, prying eyes, and nosy passersby– a privacy fence is the perfect way to add protection while improving the look of your property.
But with so many available options, choosing the best one can be tricky. That's why Burgess Construction is here – to help you weigh out your options, giving you all the information you need to decide when selecting a new privacy fence for your yard.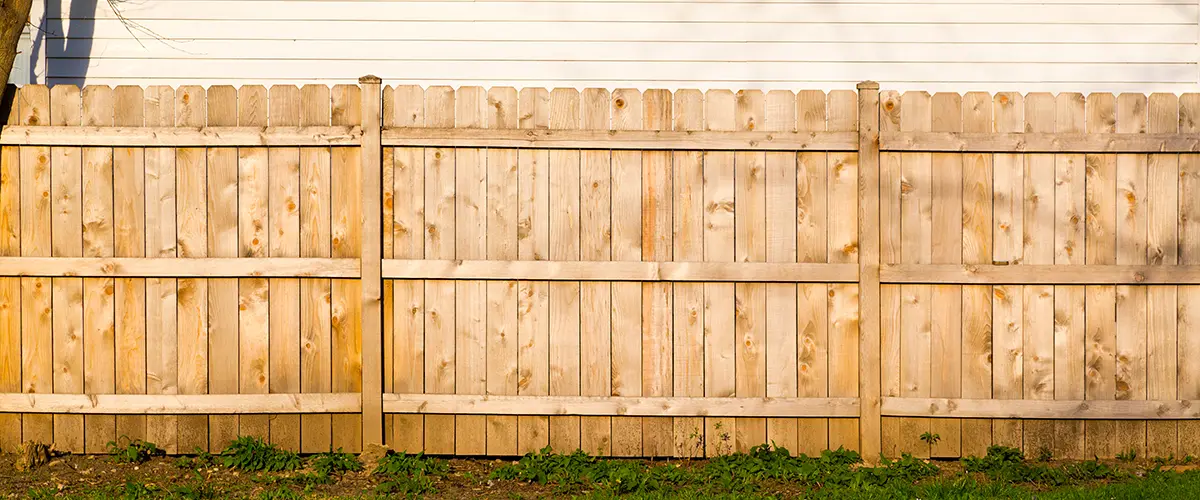 Sometimes, your existing fence doesn't provide the level of privacy you'd like. With privacy fence installation, you gain the freedom of having a secluded backyard area protected from curious neighbors' eyes. 
But what is the most common fencing material available and would it work for your home? Let's find out!
These classic privacy fences have been around for centuries, and for good reason. Made from sturdy cedar, pine, or redwood, wood fences come in various designs and heights to perfectly match your home's architecture. 
And with easy customization and staining options, your wood fence can look like it was made just for your home.
Pros of wood privacy fence:
Cons of wood privacy fence: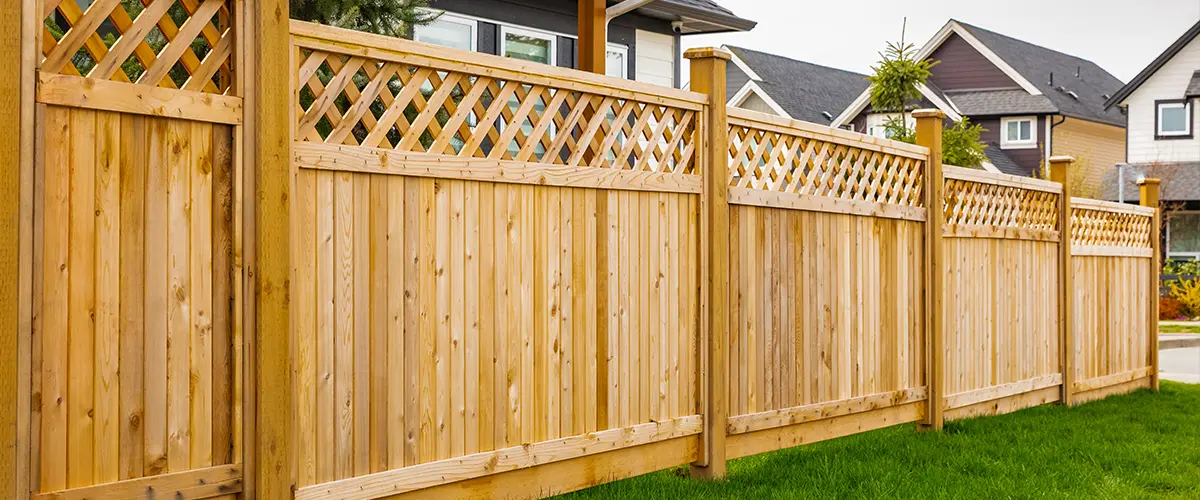 With impressive durability, low maintenance needs, and an incredibly long lifespan, vinyl fencing is the ultimate investment for your dream home. 
Best of all, with styles available in picket, privacy, semi-privacy, and a range of colors to choose from, you can tailor your vinyl fence to your needs. Some even replicate the natural beauty that wood fences hold.
Pros of vinyl privacy fence:
Cons of vinyl privacy fence: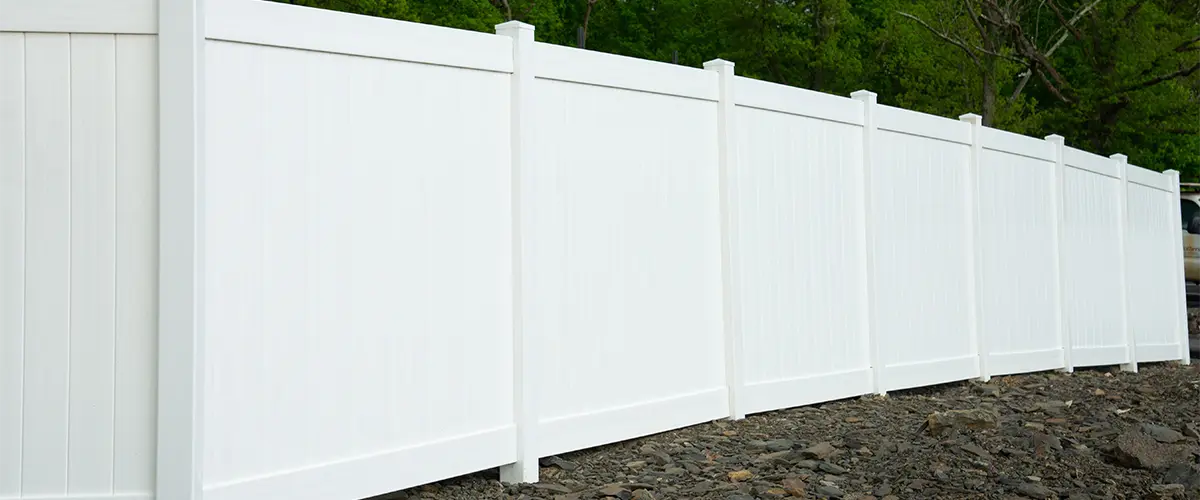 Aluminum fences are popular among homeowners who want a low-maintenance fence that provides security and privacy. They are lightweight, durable, and resistant to rust, making them ideal for areas with high moisture levels
Pros of aluminum privacy fence:
Cons of aluminum privacy fence: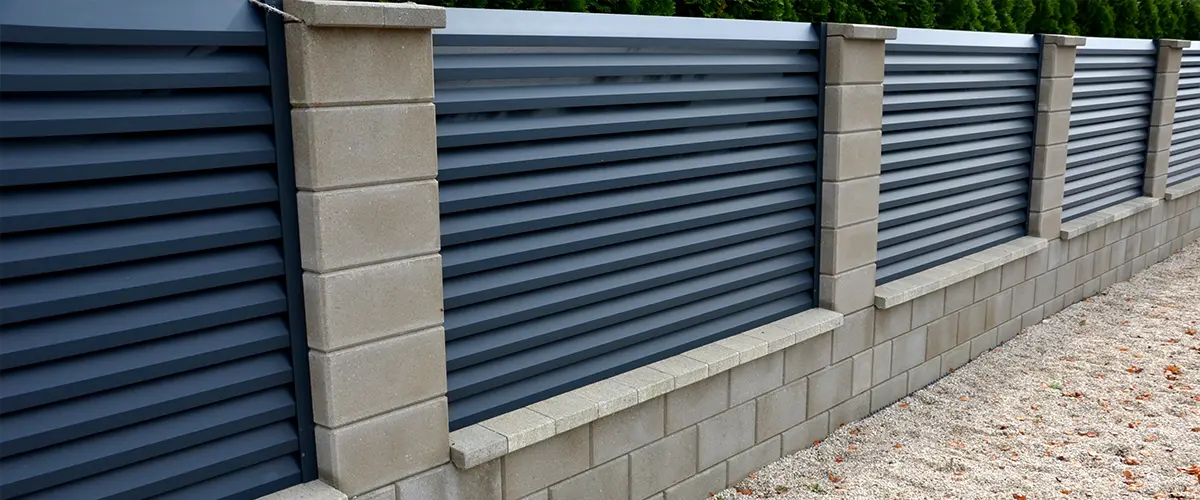 This budget-friendly material provides excellent durability and minimal maintenance compared to wood, thanks to its rot-, rust-, and mold-resistant properties. Since they don't have slats, metal fences offer great privacy – perfect for creating your own little oasis in your backyard.
Pros of metal privacy fence:
Cons of metal privacy fence: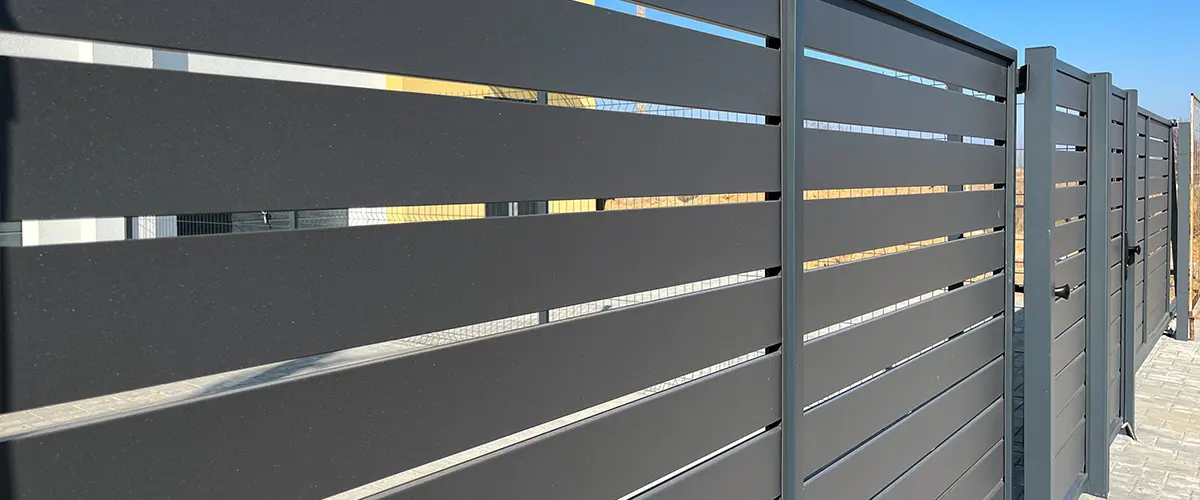 Depending on your requirements, steel fences might serve as effective privacy barriers. Steel fences are commonly used around homes and businesses since they last a long time with little upkeep and keep intruders out effectively.
Steel fences are favored because of their resilience and longevity. Galvanized steel is commonly used in steel fence construction because of its durability and resistance to rust, corrosion, and the elements. Because of this, steel fences are a wise long-term purchase that won't need frequent maintenance.
Pros of steel privacy fence:
Cons of steel  privacy fence: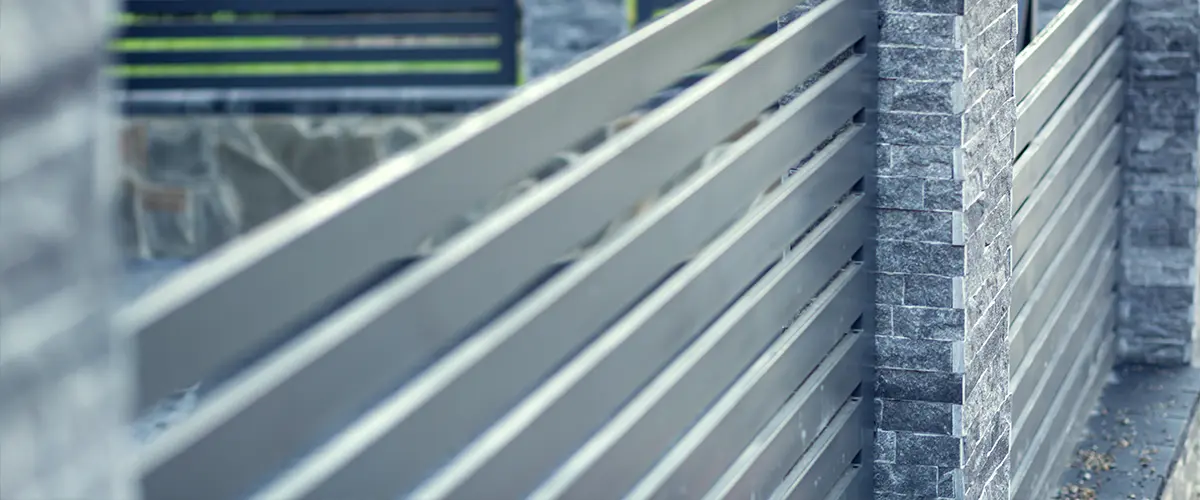 Are you lucky enough to have an outdoor kitchen in your backyard? A lattice-topped fence offers the perfect balance of privacy and elegance. With solid paneling at the base and lattice at the top, this fence creates the illusion of a larger space while effectively hiding the yard.
Add a pergola to complete the cozy room-like feel. Don't be afraid to personalize the fence with decorative plates for extra charm. Plus, the lattice top allows you to showcase your favorite vining plants. Your guests will be impressed with this customized and chic outdoor space.
Pros of lattice privacy fence:
Cons of lattice privacy fence: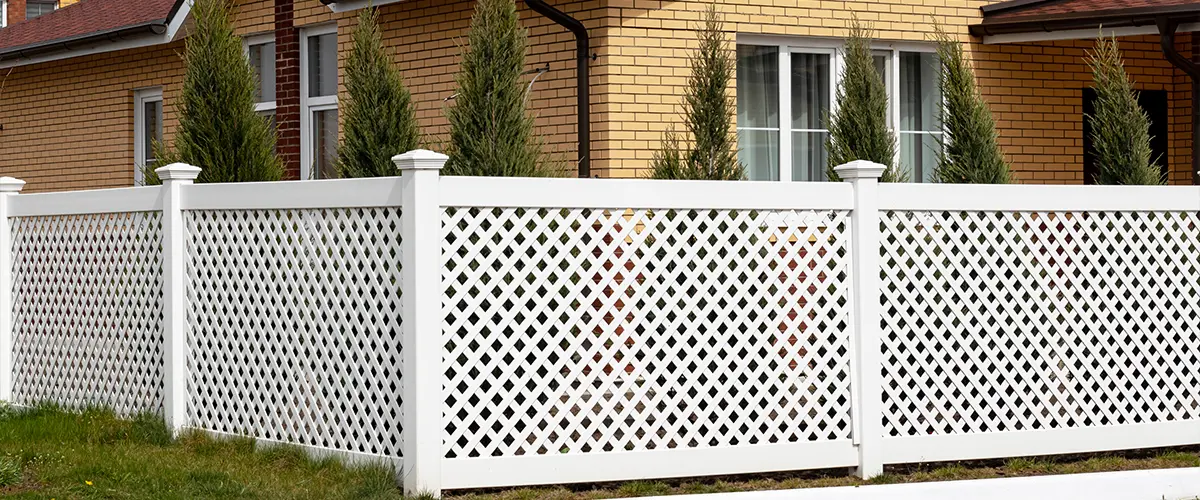 How Much Does A Privacy Fence Cost?
Determining the average privacy fence costs requires considering the materials used to make the fence. Here are the costs you can expect for the most common privacy fence types.
Out of all fencing materials, wood is likely the most popular choice. Wood fences can cost anywhere from $10 to $30 per linear foot, varying widely based on the wood species and the fence's height.
A cedar fence that is 6 feet tall, for instance, could cost anywhere from $15 to $30 per linear foot.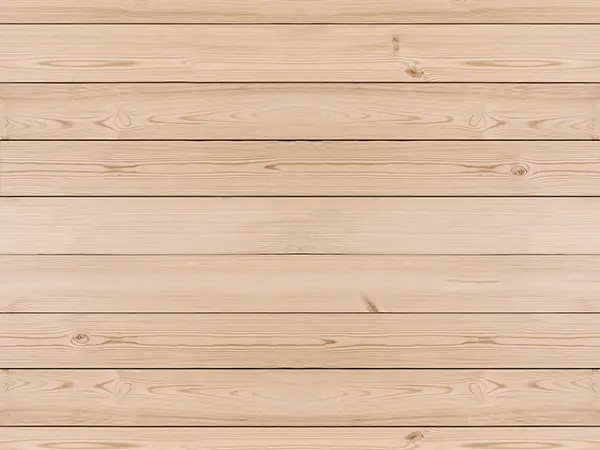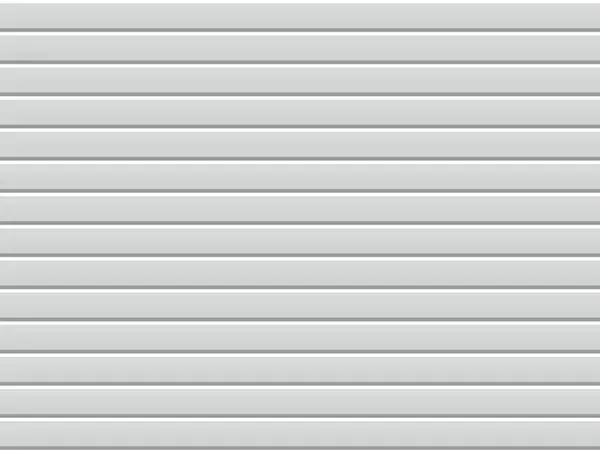 Vinyl fences are more costly than wooden ones but require less upkeep and last longer. Vinyl fences can cost anywhere from $20 to $40 per linear foot, with the higher the fence and the more features it has, the higher the price per foot will be.
Vinyl fences may seem expensive initially, but their durability and ease of maintenance make them a good value in the long run.
Privacy fences made of aluminum last a long time with little upkeep. Depending on its height and other features, the price of an aluminum fence might vary from $25 to $75 per linear foot. The price per linear foot for a 6-foot-tall aluminum fence can range from $35 to $75.
Aluminum fences are an excellent investment since they are long-lasting and require little upkeep, but they are more expensive than some alternatives.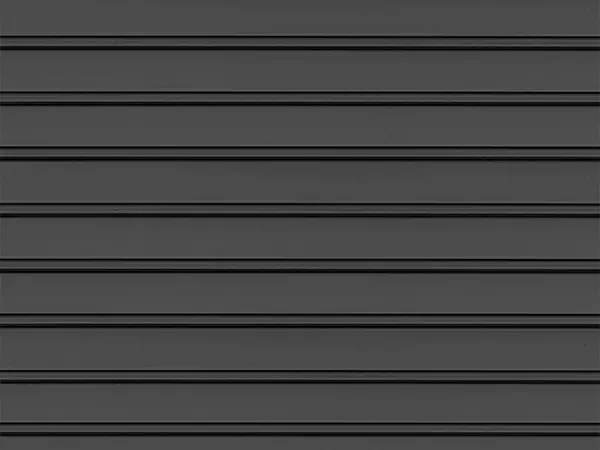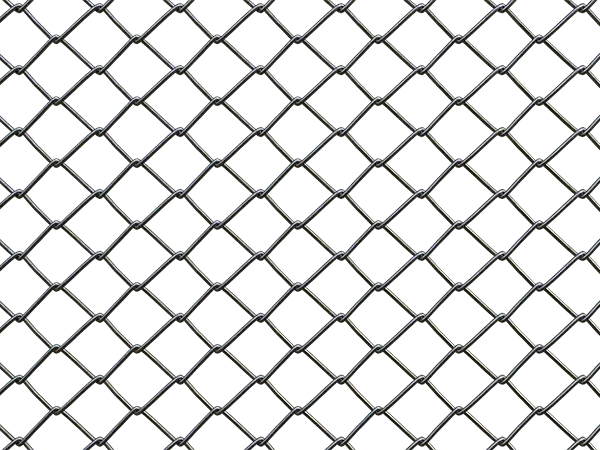 When it comes to fencing, chain-link fences are by far the most cost-effective. Depending on its height and whether or not it has any other features, the price of a chain-link fence can vary from $5 to $15 per linear foot.

For instance, the cost per linear foot for a 6-foot-tall chain-link fence could range from $8 to $15.
With so many types of privacy fences available, it's obvious that one will be a good fit for everyone. 
Wooden, vinyl, chain link and many other options are available for any budget, whether you want something to keep out the glare of your neighbor's deck or need a full, complete barrier from prying eyes.
Perhaps all you need is some trellis netting or shrubs to give yourself the required privacy. Whichever option is right for you, make sure the fence is high quality and complies with local regulations before installing.
If you or someone you know needs help making an informed decision about privacy fencing options and costs, contact us at Burgess Construction. Our friendly and knowledgeable team offers options tailored to customer needs and requirements as well as expert fencing installation services.