So you're ready to build your deck, but you still have to decide on what decking materials you're going to use.
The fact of the matter is, most decking materials are great for different purposes, and all of them will have a downside or two.
In this article, we'll discuss what are the best decking materials for different needs, and you'll discover what makes a great deck for yourself.
Without further ado, let's begin!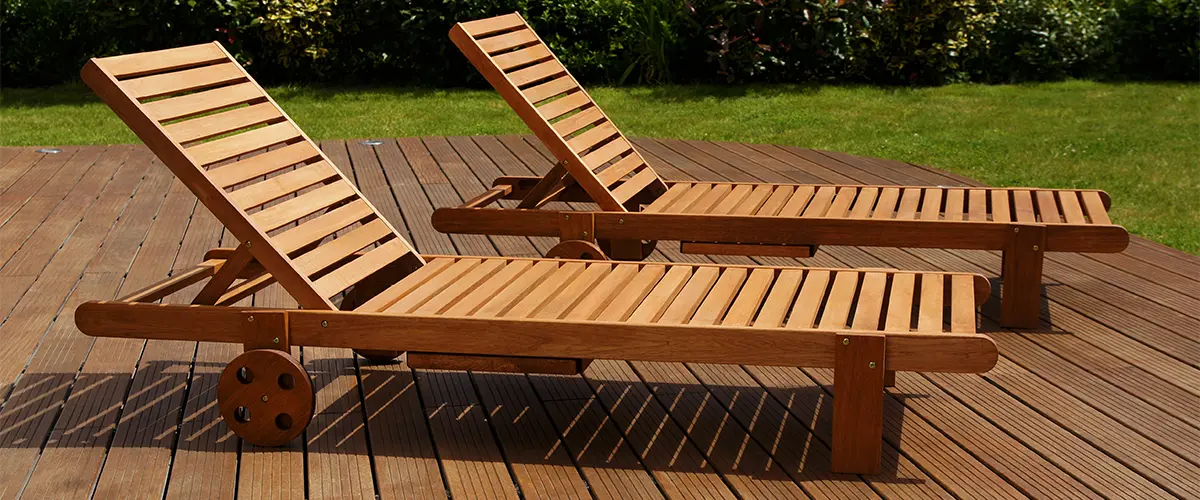 If you're on a tight budget, the best decking materials will be the affordable ones. Coincidence or not, the most affordable one is also one of the most popular ones.
Pressure-treated decking boards are inexpensive and have the natural look of wood, making them a great decking material that emphasizes nature in your outdoors.
However, with a low price comes considerable downsides that all wood decking has.
Downsides Of Pressure-Treated Wood
Pressure-treated wood, or any softwood for that matter, will never be a good contender for outdoor use for a simple reason – it's weak.
Wood decking rots at a quick pace, it gets scratched easily, and it warps, splits, and cracks more often than any other decking material, even with proper and regular treatment.
And although a pressure-treated deck will come with the lowest price point, the ongoing maintenance costs will pile up, and sooner than later, you'll invest in this deck more than you've ever planned to.
In fact, you'll spend around $2k every two to three years for repairs, pressure washing, sanding, and sealing wood decks.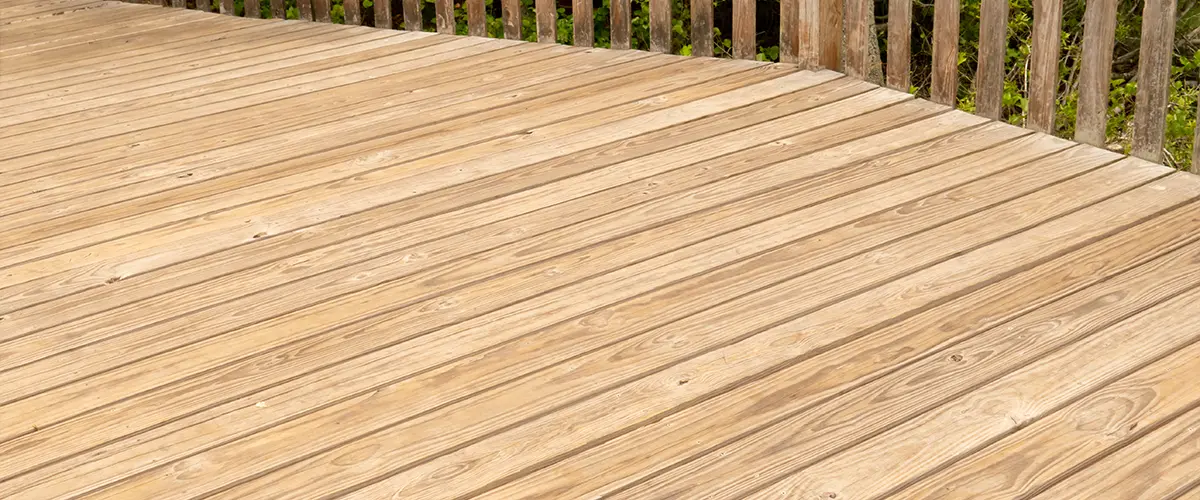 The Best Deck Maintenance-Wise
You probably already know the answer to this one, but if you don't, it's composite decking.
Composite is famous for being a virtually no maintenance decking material, meaning it can go for years in a row without needing any sealant or stain. The chances that your composite decking's color will fade are minimum, and the most popular composite decking brands out there guarantee that their products will not fade more than 5 Delta E units.
In a nutshell, Delta E is a way of measuring the oddities between two or more colors. A hue rated as 1 Delta E will be completely different from a color rated as 10 Delta E.
Note: PVC decking is similar to composite, but has some differences mostly in its composition.
Anyway, there are two main composite decking brands on the market.
Trex is one of the best composite decking materials on the market. They offer three lines of products, rated Good, Better, and Best (something many decking companies ended up doing). All of them have a 25-year warranty.
Obviously, you'll find these decking boards in different hues, different embossing, and different sizes.
A few disadvantages of Trex are that they're not capped on all sides, and even where they are capped, it's not with polymer. You'll also recoup less money over time with their 25-year warranty, as it covers lower rates.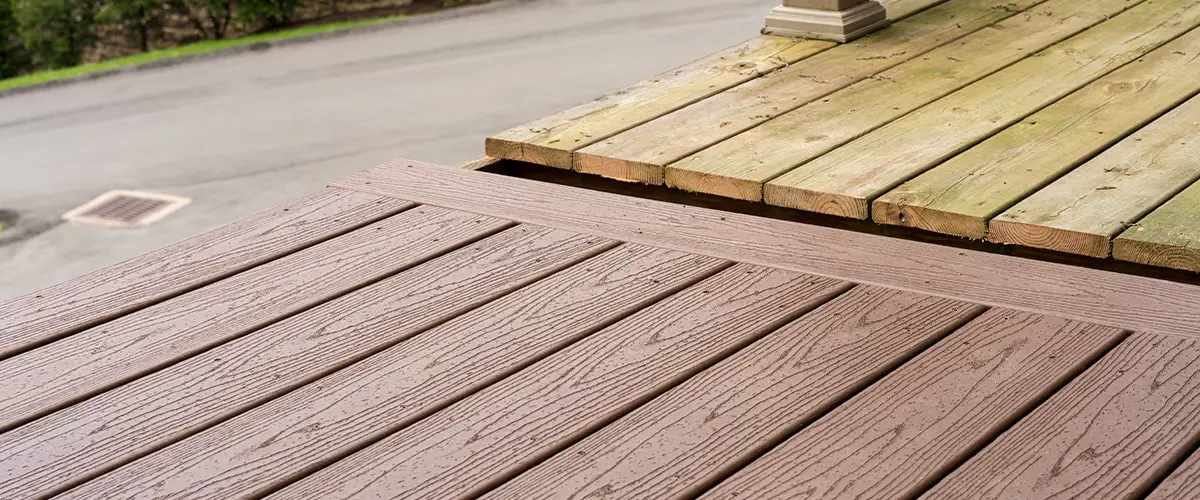 TimberTech is the other composite decking that's making a splash in the industry. Similar to Trex, they offer three lines of products ranked the same.
In comparison to Trex, TimberTech offers different warranties on their products, from a 25-year to a lifetime warranty! Another big difference between the two companies is that TimberTech uses polymer to cap their boards, giving them extra protection from the elements or any other damage.
In addition to these, TimberTech market itself as bringing a more "natural" look to your outdoors, but that's a subjective opinion that you'll have to decide upon.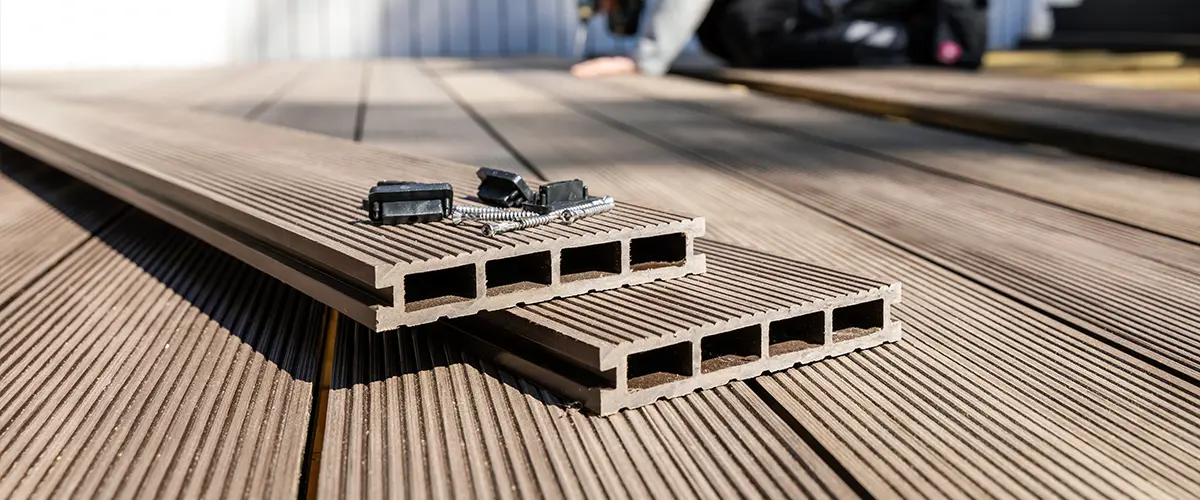 Without a doubt, composite decking is great if you're looking to enjoy your deck more than maintain it, but will it give your outdoor space the vibe you're looking for? Not exactly.
For a high-end deck, many of our customers choose a beautiful hardwood material that can be refinished any time it starts looking bad.
Hardwoods are priced at the higher end, so you'll have to dig a little deeper in your pocket if you're looking for decking materials that make your deck look and feel luxurious.
Let's discuss some of the most common hardwoods used in deck-building.
Mahogany decking is a top-rated choice for many reasons, but its durability is number one. This type of wood withstands all types of weather and rotting, while also maintaining an appealing grain pattern that can come in various colors like light blond or dark red.
On average, the cost of mahogany decking will be anywhere from $8 to $11 per square foot.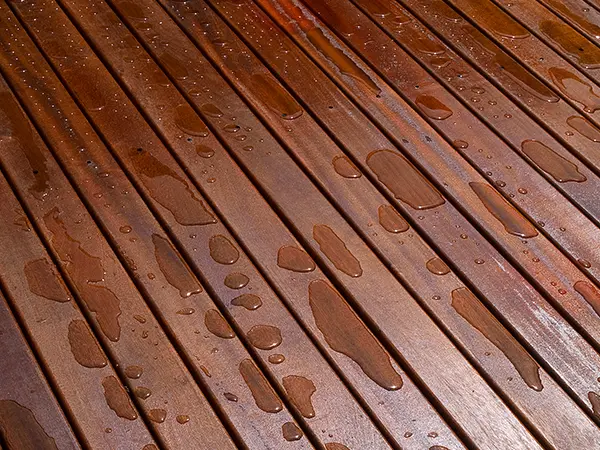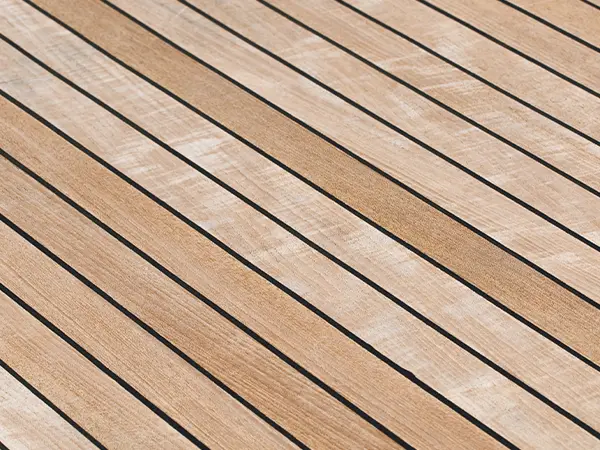 Not only is teak one of the most gorgeous varieties of hardwood, but it also produces natural oil that repels termites and other insects that could harm the structural integrity of your deck. Teak is commonly used on boats' decks, but nothing stops you from building an outdoor deck out of teak.
As expected, the more complex, the higher the teak decking cost. Most boards range from $85-125/square foot (for Grade 1, vertical grain, superyacht quality teak).
Ipe wood is used for decks, siding, and fencing. It has an extremely long life outdoors, so it's ideal for your upcoming deck-building project. It can last up to 75 years, longer than any other lumber or composite decking.
On average, an ipe board ranges between $4 and $12 per linear foot, or $3.50 to $7.50 per square foot.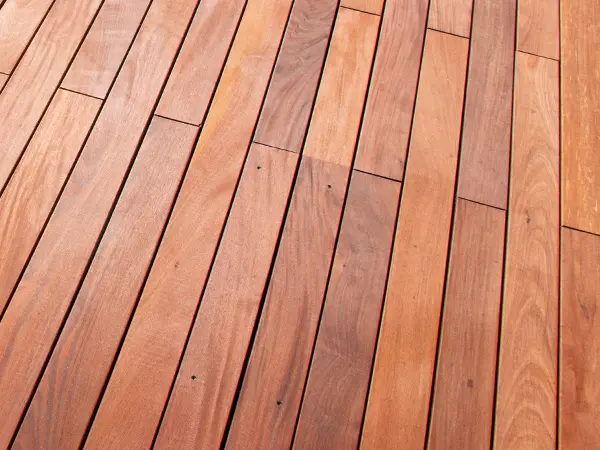 So, what are the best decking materials for you?
From our perspective, the decision should be simple. Determine your priorities first, then your budget, and then choosing the best deck material will be a lot simpler.
More important than the decking is the deck frame. Aluminum decking from Fortress Building Products is great for safety and durability, but it won't bring the same look as natural wood does.
No matter what decking material you have in mind, your experts at Burgess Construction can help you build a long-lasting and beautiful deck in no time! We provide professional deck-building services for homeowners in Snohomish, North Creek, Bothell, Woodinville, and more of WA.
If you're ready to get a premium deck building service, give us a call today at (425) 791-5281 or request your free quote!