The Best Fence Installation In Woodinville, WA
Ready to start your fencing project? Get your consultation today!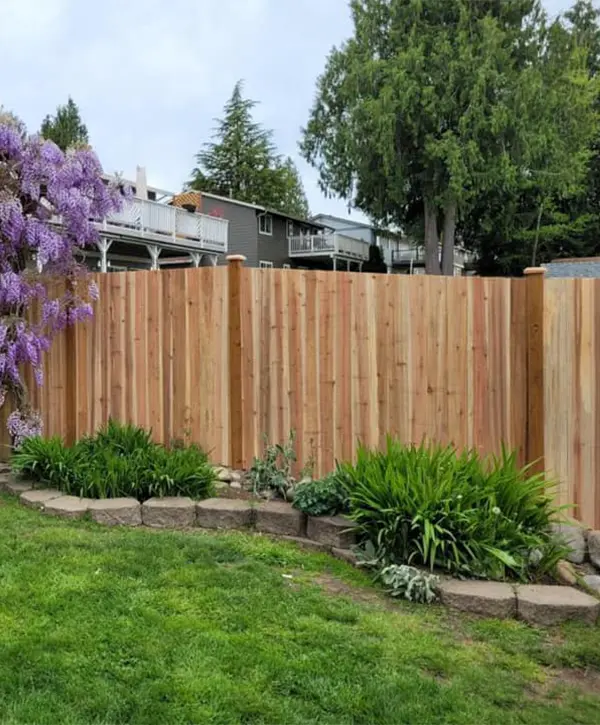 If you're wanting to improve your home's safety or get more backyard privacy, we have the perfect solution for you.
No matter your budget, needs, or preferences, at Burgess Construction, we're bringing the most cost-effective options right to your doorstep!
We have always specialized in building decks and fences, and we are now one of the go-to companies for homeowners in Woodinville. People love our reliability and how we help see their vision through, and we're not stopping anytime soon!
Work with us and enjoy a complete and thorough fence installation in Woodinville, WA!
A Thorough Fence Installation Project
Burgess Construction offers some of the best fence installation services in order to guarantee that your project is executed to perfection! We're a highly skilled and professional team of craftsmen who take pride in their work.
Top-Notch Fences From Your Go-To Contractor
Fences may look like a no-brainer, but in order for yours to be both effective and cosmetically pleasing, there are several things you'll need to take into account.
Burgess Construction never takes shortcuts! We always offer our clients the full package so they can have an amazing experience. Your satisfaction is important to us, and we'll go above and beyond to make sure you're happy with your fence when it's finished.
Not only do we build top-notch fences, but we make the process easy and relaxing too. You'll be at the front and center of our work, and our team will make your needs and wants their #1 priority throughout the entire project.
Your Neighbors Already Got Their New Fences Up!
Your backyard should be your private oasis, and we're here to help make that happen! We've helped countless homeowners achieve this goal by installing beautiful new fences, and we're ready to do the same for you!
We are extremely pleased with our fences from Burgess Construction LLC. 
The crew showed up on time, was very friendly, efficient, and professional. Stephanie and the crew were great at communicating throughout the whole process. 
Overall it was a 5-star experience- I would recommend them to anyone and plan on working with them again for a new deck!
The Burgess team recently installed deck stairs and a hog wire fence in our back yard and they did a great job. 
It took a solid week to get them done and the work turned out great. They communicated with us regularly and keep us apprised of the work throughout the job. 
We would highly recommend this team.
We offer a wide range of fencing options, from wrought iron to cedar, so you're sure to find the perfect fit for your home. But if you're not sure what fence would look best in your backyard, our experts will help you choose the best fence for your needs and budget.
Here are some of the most popular types of fences in Woodinville:
Cedar fences give your property a rustic charm and often complement any woodwork you already have. Although they have many benefits, there are some drawbacks to take into consideration before making your purchase.
The main downside of cedar is that it's not a hardwood species, so it's not as durable. Since you're building a fence, it'll be exposed to the elements constantly, so you'll have to constantly treat it every 3-4 years.
If you take good care of it, cedar will last for around 30 years; however, sooner or later, it will eventually rot and cause more problems down the line.
Teak, mahogany, Ipe, Brazilian walnut, and other types of hardwoods will last much longer than cedar or pressure-treated wood, but they're also more expensive.
Vinyl fence panels are an excellent choice for many people because they're durable, stylish, and built to last.
PVC material is used to construct this product, making it durable and long-lasting. In addition, it requires little upkeep. It is available in an assortment of colors and styles; there's definitely a picket or privacy fence that would suit your needs!
While vinyl has a few great features, it also comes with some drawbacks.
For example, since it's not a natural material, mold and mildew can easily stain it. Additionally, while its initial cost is higher than other materials, you'll save money in the long run due to its low maintenance needs.
Another thing worth considering is that vinyl sheets have no ventilation whatsoever, so a strong wind might damage or bend the vinyl sheets. To avoid that from happening, you can get a type of vinyl fence with good airflow.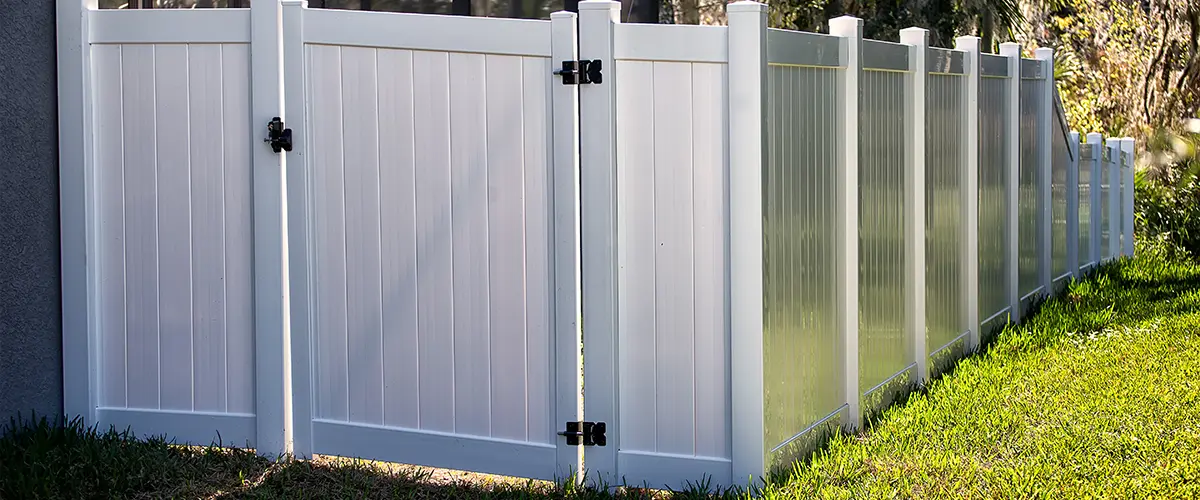 Although chain link fences are cheaper than other fencing options, they aren't commonly used in residential areas because they don't have the most attractive appearance.
While chain-link fences are not traditionally considered beautiful, they serve different purposes. Often, you'll see them surrounding areas such as schools, animal enclosures, parks, large estates, or basketball and tennis courts. They're also used for security or perimeter fencing.
A wood fence is a cheap way to establish boundaries for your backyard, keeping children or pets safely inside the property.
Wrought iron or aluminum fences are among the best types of fences you can get, especially if privacy is not your main priority. These types of fences don't rot, are structurally sound, and won't require any maintenance for a very long time.
However, metal fences are also more expensive than most other fencing options, and they won't give the same level of privacy as cedar or vinyl fences offer.
Another thing to keep in mind is the type of metal you choose. Some metals are more prone to rust than others, so you'll need to make sure you take care of your fence properly if you go with a metal option.
We recommend building a fence out of metal posts and backer rails and using natural wood or composite material for the fence boards.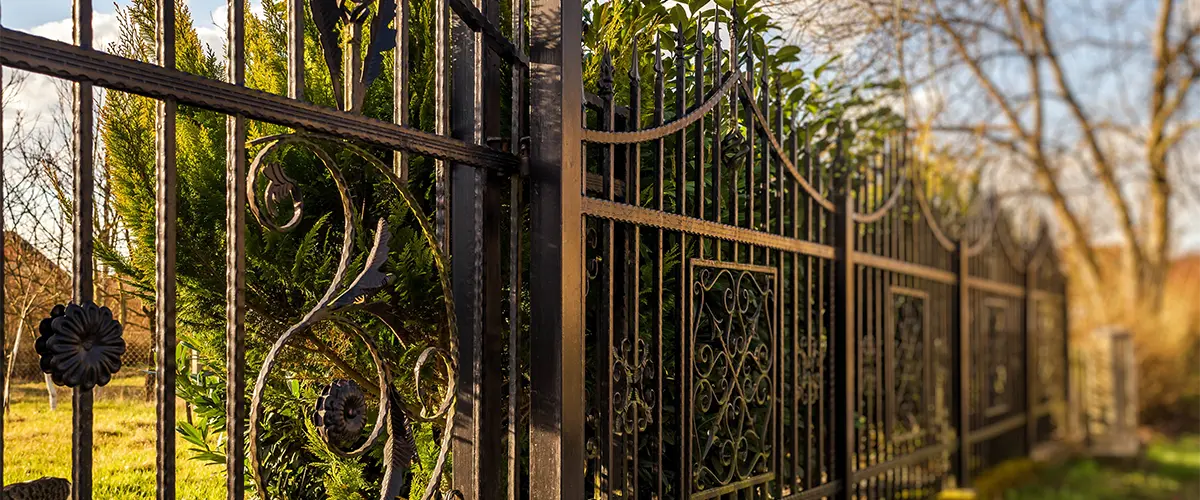 Composite fences are somewhere in-between cedar and metal fences.
Composite fence boards are made from recycled plastic and wood fibers, similar to composite decking boards. These fence boards can withstand extreme temperatures and weather conditions for an extended amount of time.
If you find wood to be an attractive material but don't want the hassle of maintaining it, then composite fencing is ideal for you. Composite fences are more expensive than cedar fences but not as pricey as metal ones.
Investing in a masonry fence is one of the best choices you can make to increase your property value. By adding metal features, you'll create an unforgettable fence that will have heads turning in admiration.
Although this fence may be costlier than a cedar one, it will also add an unparalleled look to your property that is worth every single dollar.
The only cons to this type of fence are the expense and time needed to construct it.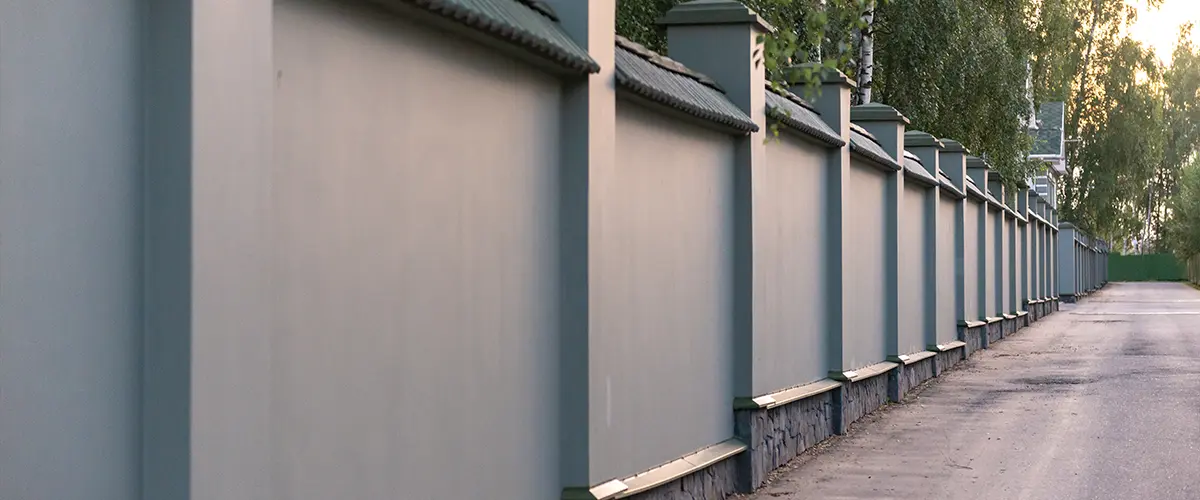 Some Of The Best Fences In Woodinville, WA
We take pride in our workmanship and attention to detail, and we're putting all of our passion into each fencing project we do, whether big or small. We're confident that you'll love the end result. Here's what the rest of our finished projects look like!
A Quick And Intuitive Fence Installation
At Burgess, we're respectful of your family, property, time, and money. That's why we promise quick, easy, and affordable fence installation!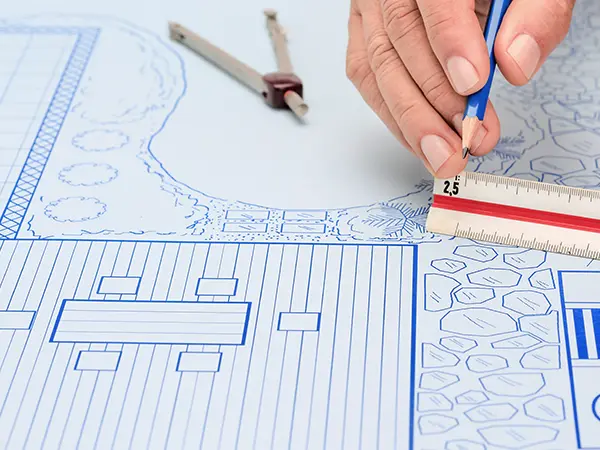 Contact us and let's discuss your project!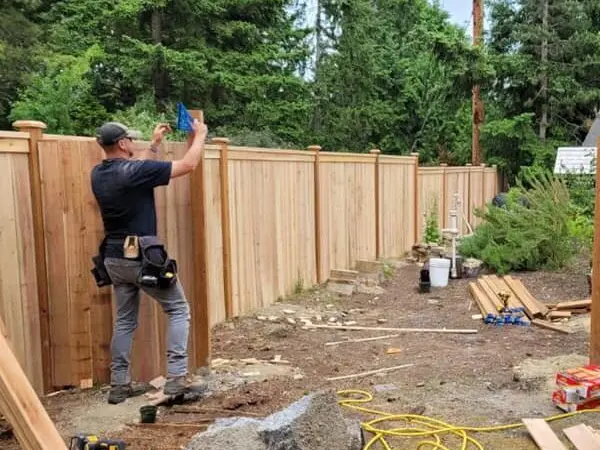 We start building your new fence.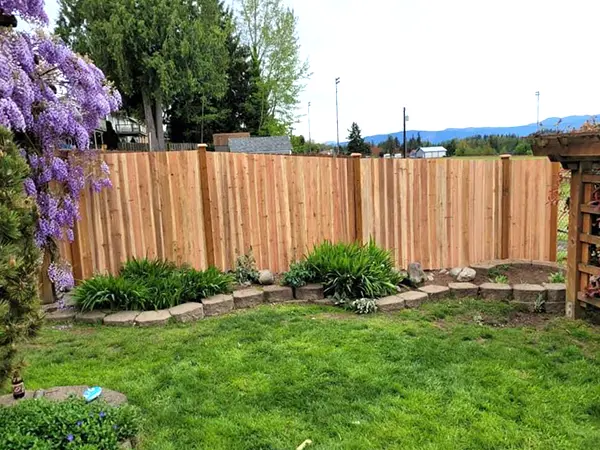 Enjoy more privacy and security with your brand-new fence!
Upgrade The Comfort And Security Of Your Backyard With A New Fence
Fences may not be the first home security measure that comes to mind, but they're actually quite valuable. They can keep your pet from running away and prevent trespassers – giving you and your family peace of mind.
Here at Burgess Construction, we understand the importance of addressing your concerns in a timely and efficient manner. This is why we're offering a straightforward fence installation process tailored to your needs and concerns.
If you're ready to get a real safety upgrade for your property, a fence is the best thing to start with.
With us, you're getting:
Create A Safer Environment For Your Loved Ones With A Quality Fence