The Best Fence Installation In Snohomish, WA
Ready to get your new fence up? Better do it with a professional!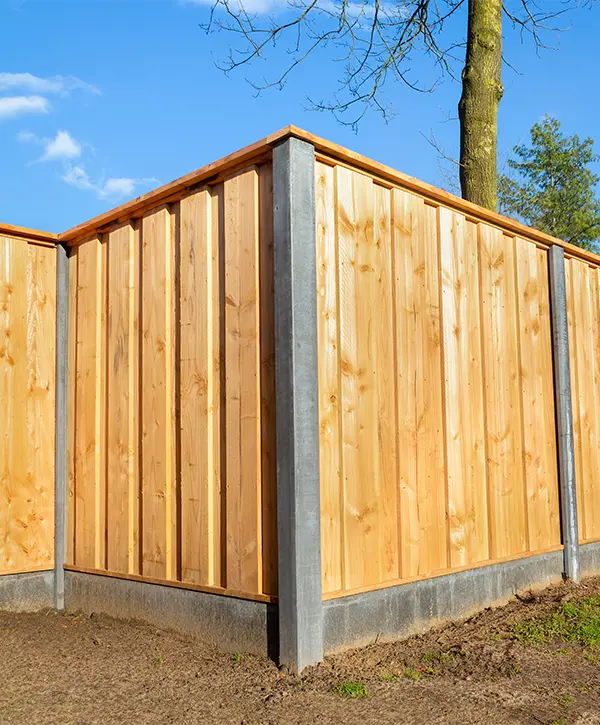 Looking to install a long-lasting fence that'll boost your home's safety and your backyard's privacy? Burgess Construction has the best fencing solutions for every budget, need, or preference!
We're in the deck building and fence building industry since day one, and we've quickly become the go-to builder for many homeowners in Snohomish. With us, you're getting a beautiful and high-quality fence that'll bring more peace of mind and safety to your property.
We're highly efficient and get most of our fencing projects done in record time, so you'll have us out of your hair in no time!
A Quick And Efficient Fence Installation
No matter the kind of fence you're looking to get for your property, with us, your fence installation will go seamlessly. High accuracy, premium materials, quality craftsmanship, and an efficient team will guarantee your project's success!
High-Quality Fences In Snohomish, WA
No matter how basic fences seem to be, there are a lot of factors that need to be accounted for if you're looking to get a long-lasting and beautiful fence.
At Burgess Construction, we're not cutting any corners! We offer the whole nine yards at the best prices on the market because we want our customers to truly enjoy working with us. We want to see you satisfied and happy with your new fence, and we'll go above and beyond to make it happen.
Along with a high-quality fence, we're bringing a simple and intuitive fence building process that'll make everything as simple as 1-2-3. No obligations, no hidden fees, and none of the anxieties that contractors usually bring.
Your Neighbors In Snohomish Love Their New Fences!
Homeowners around you are now enjoying a safer and more private backyard, thanks to their new fences! We helped hundreds of them get this home upgrade, and we're ready to help you too!
We are extremely pleased with our fences from Burgess Construction LLC. 
The crew showed up on time, was very friendly, efficient, and professional. Stephanie and the crew were great at communicating throughout the whole process. 
Overall it was a 5-star experience- I would recommend them to anyone and plan on working with them again for a new deck!
The Burgess team recently installed deck stairs and a hog wire fence in our back yard and they did a great job. 
It took a solid week to get them done and the work turned out great. They communicated with us regularly and keep us apprised of the work throughout the job. 
We would highly recommend this team.
From an expensive and elegant wrought iron fence to a simple cedar fence, we can build them all! At our on-site consultation, we'll walk you through all types of fences you can get.
For now, let's look at the most common fences homeowners in Snohomish get:
Cedar fences are by far the most popular type of fence our customers choose. These look great because they have the natural look of wood, but they do come with some downsides.
The biggest disadvantage is that cedar is a softwood, and you'll use it outdoors where the elements will test it 24/7. Even when regularly treated, cedar will eventually start rotting and when that happens, other problems will ensue.
Besides cedar, some other reliable fence materials you can choose from are teak, mahogany, pressure-treated wood, and redwood, with a potential lifetime of 30+ years.
Vinyl fence panels are growing in popularity and for good reasons. These types of fences are reliable and durable, and they look great.
This is a plastic-based material made from PVC, so it's low-maintenance, doesn't crack, splinter, or fade, and won't need refinishing. It also comes in various colors and styles, from picket fences that look great to limit a small garden to a privacy fence ideal for a backyard.
However, vinyl fences also have some downsides you'll want to consider. It's not a natural material, it has a higher upfront cost (but you'll save on maintenance) and mold and mildew can stain it.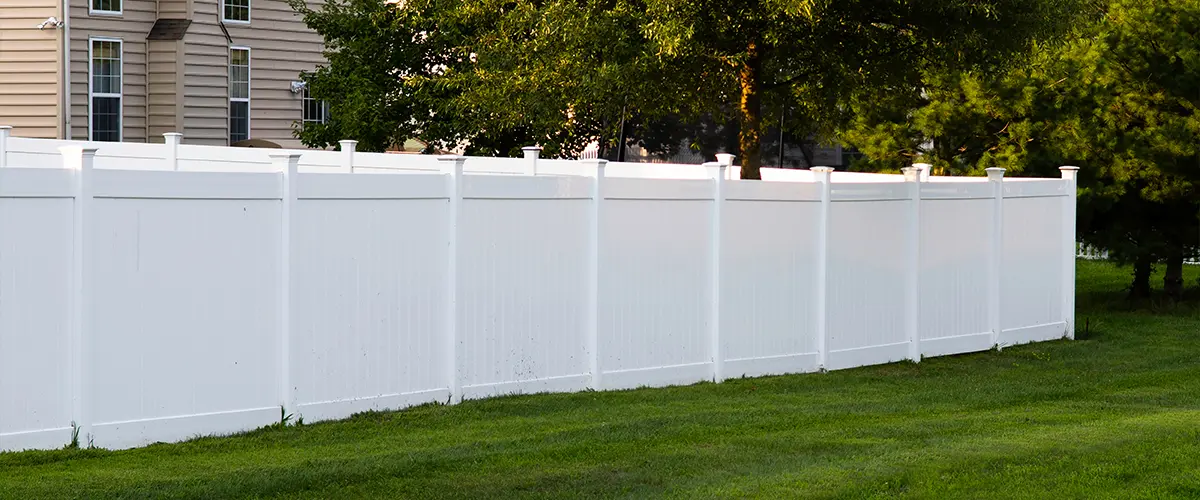 Chain link fences are some of the most inexpensive types of fences available on the market, but they're not frequently used in residential spaces because they don't look great.
However, their purpose is not to look great, but to be functional. You'll see chain-link fences around schools, animal enclosures, parks, large estates, basketball or tennis courts, and more. They're also used as security fences and perimeter fences.
If you're on a budget, this type of fence will be great even as a backyard fence to keep the little ones or your dogs from wandering outside the property.
Although not necessarily a fence, a privacy screen is a great addition to a pergola, a porch, a deck, or simply in a backyard.
These are structures that combine aesthetics with functionality, offering privacy in a particular area. The best part about these is that they don't need to be permanent structures, and you can move them around to hide a particular area.
If you don't want your neighbors to see you firing up that grill, privacy screens will help you with that.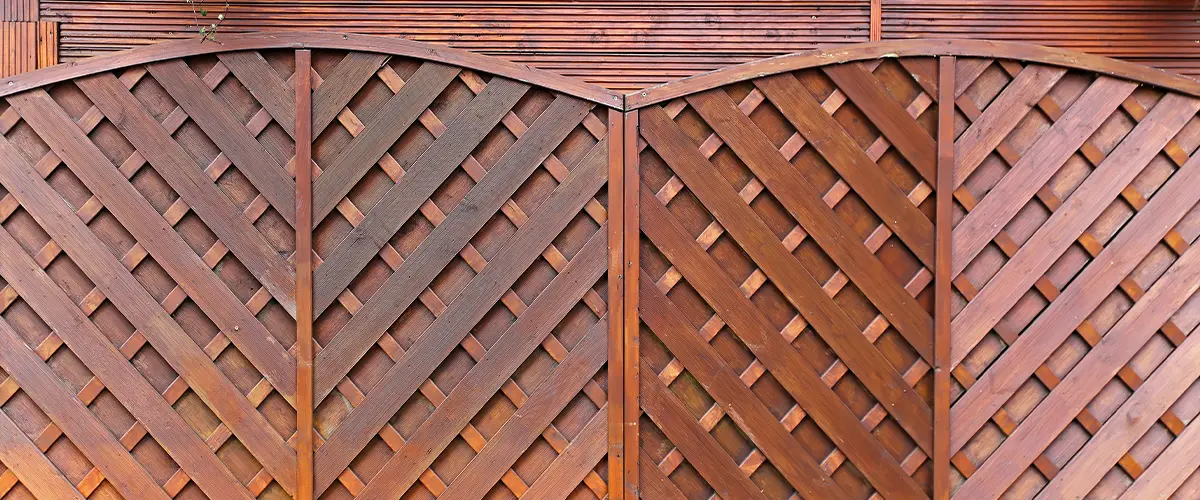 Wrought iron or aluminum, these fences don't rot, so from a structural standpoint, they'll be just as strong in decades as they were on their first day.
However, metal fences are also more expensive than most other fencing options, and they won't give the same level of privacy as cedar or vinyl fences offer.
If you want the strength of metal but also the extra privacy and security, combine a fence with metal posts with composite or cedar fencing boards.
Composite fences are somewhere in-between cedar and metal fences.
Like composite decking boards, composite fence boards are made from recycled plastic and wood fibers built to withstand higher temperatures, more severe weather conditions, and a longer period of time outdoors.
Composite fences are great if you want a fence that looks somewhat like wood but without its downsides.
Keep in mind that composite fences are priced higher than cedar fences, but lower than metal fences.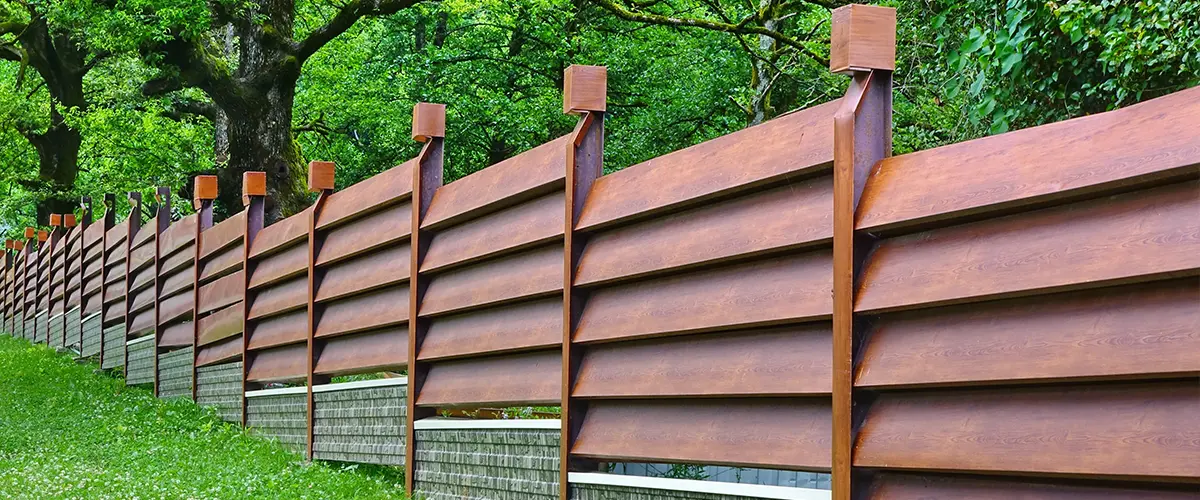 Without a shadow of a doubt, masonry fences are some of the best additions to get if you want to make your property look more expensive. Combine it with several metal features, and you've ensured a mesmerizing fence that'll have anyone walking by look at it in awe.
Naturally, this fence will cost a whole lot more than a cedar fence, but the vibe it'll give to your property is well worth it if you have the money.
The downside of this fence is, obviously, its cost, but also the fact that building it will take longer than a vinyl or cedar fence.
Some Of The Best Fences In Snohomish, WA
Our finished projects are a display of quality craftsmanship and dedication. We love what we do, and we do it with passion. Check out some of our projects, and make sure yours will make it into our gallery!
A Simple Fence Installation Designed With You In Mind
Considering fence installation is a quick and simple process, we made it even better! No stress, no hassle, and no hidden fees when working with Burgess! Just a top-of-the-line fence and quality craftsmanship that'll make you stare at your new fence for hours!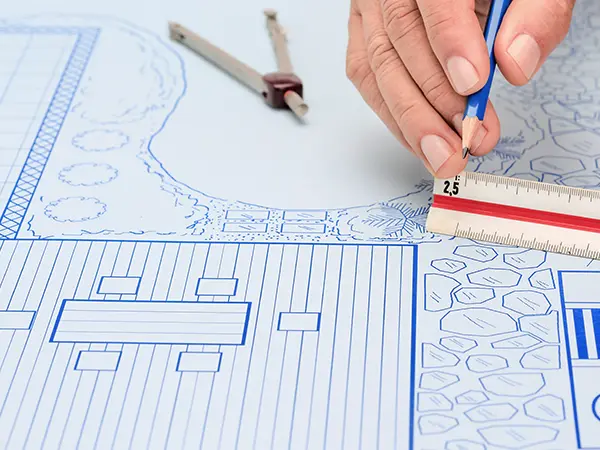 Contact us and let's discuss your project!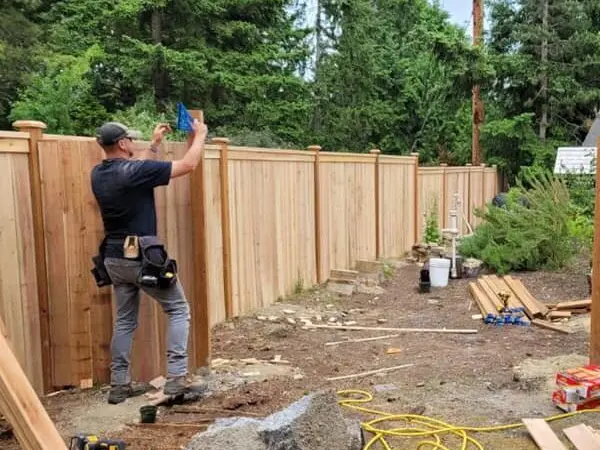 We start building your new fence.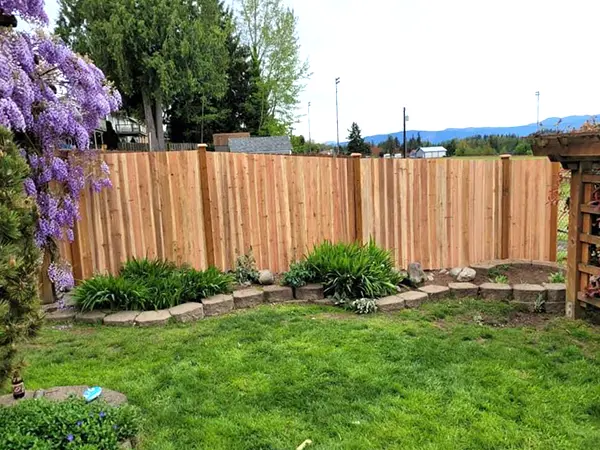 Enjoy more privacy and security with your brand-new fence!
Extra Safety, More Privacy, And Better Style With A New Fence
Fences are often overlooked by many homeowners until something happens on their property. Someone trespassing, your dog running away chasing a squirrel, or someone unknown looking obnoxiously into your backyard.
From that moment, fences don't seem so useless anymore.
At Burgess Construction, we think all of these concerns need to be addressed as quickly as possible, and the quickest and most inexpensive way to do so is by installing a high-quality fence. The extra safety will give you more peace of mind, and the added privacy will make you feel more comfortable spending time outdoors.
With us, you're getting:
Get The Best Fence Installation In Snohomish Today