The Best Fence Installation In North Creek, WA
Ready to get your new fence up? Better do it with a professional!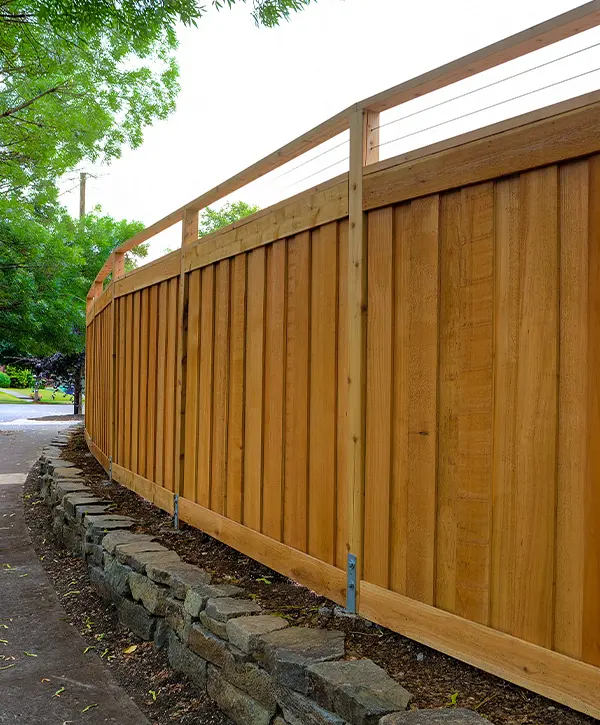 At Burgess Construction, we have fencing solutions for every budget, need, or preference!
Whether you're looking to boost your home's safety or backyard privacy, we have the perfect option for you.
We have been building decks and fences from the very beginning, and we are now a top choice for many homeowners in North Creek. With our company, you're receiving a stunning and well-made fence that will create more security and peace of mind for your home.
Our talented team works quickly and efficiently so you can enjoy the perks of having a fence much sooner!
A Fence Installation That Comes With Extra Perks
We offer top-of-the-line fence installation services to ensure that your project is a success! Our team of skilled craftsmen takes accuracy and precision seriously to give you the best possible outcome.
Fences That Last A Lifetime - Now In North Creek
Although fences may appear straightforward, there are many considerations to factor in if you want your fence to be both durable and attractive.
We refuse to take shortcuts here at Burgess Construction! In addition, we offer our clients the full package so that they can have the best experience possible. We want you to be completely satisfied with your fence when it's finished, and we'll go the extra mile to make sure that happens.
We pride ourselves on not only having a high-quality fence but also making the process of building that fence as easy and stress-free as possible. With our simple three-step process, there are no obligations or hidden fees – just a smooth experience from start to finish.
Your Neighbors In North Creek Love Their New Fences!
Homeowners are now able to appreciate their backyards more because of the privacy provided by their new fences! We've helped them all achieve this goal, and we're ready to help you upgrade your home as well!
We are extremely pleased with our fences from Burgess Construction LLC. 
The crew showed up on time, was very friendly, efficient, and professional. Stephanie and the crew were great at communicating throughout the whole process. 
Overall it was a 5-star experience- I would recommend them to anyone and plan on working with them again for a new deck!
The Burgess team recently installed deck stairs and a hog wire fence in our back yard and they did a great job. 
It took a solid week to get them done and the work turned out great. They communicated with us regularly and keep us apprised of the work throughout the job. 
We would highly recommend this team.
We offer a variety of fencing options to fit any budget, from wrought iron to cedar. During our consultation, we'll show you all the possibilities and help you choose the best fence for your home.
Here are some of the most popular types of fences in North Creek:
Cedar fences are a beautiful option that our customers often choose. They naturally complement any woodwork on your property and give off a rustic vibe. Although they have many upsides, there are some drawbacks you should be aware of before making your decision.
The major pitfall of cedar is that it's a softwood, and you'll use it outdoors where the elements will test it 24/7. Even when regularly treated, cedar will eventually start rotting and when that happens, other problems will ensue.
Cedar is not the only trusty fencing material–teak, mahogany, pressure-treated wood, and redwood are all dependable options that can last over 30 years.
More and more people are choosing vinyl fence panels because they're strong, last a long time, and look great.
This material is made from PVC, so it's durable and low maintenance. It comes in a variety of colors and styles, from picket fences to privacy fences.
Although vinyl has some great features, it also comes with a few drawbacks. For example, because it's not a natural material, mold and mildew can easily stain it. Additionally, it has a higher initial cost than other materials, but you'll save money in the long run due to its low maintenance needs.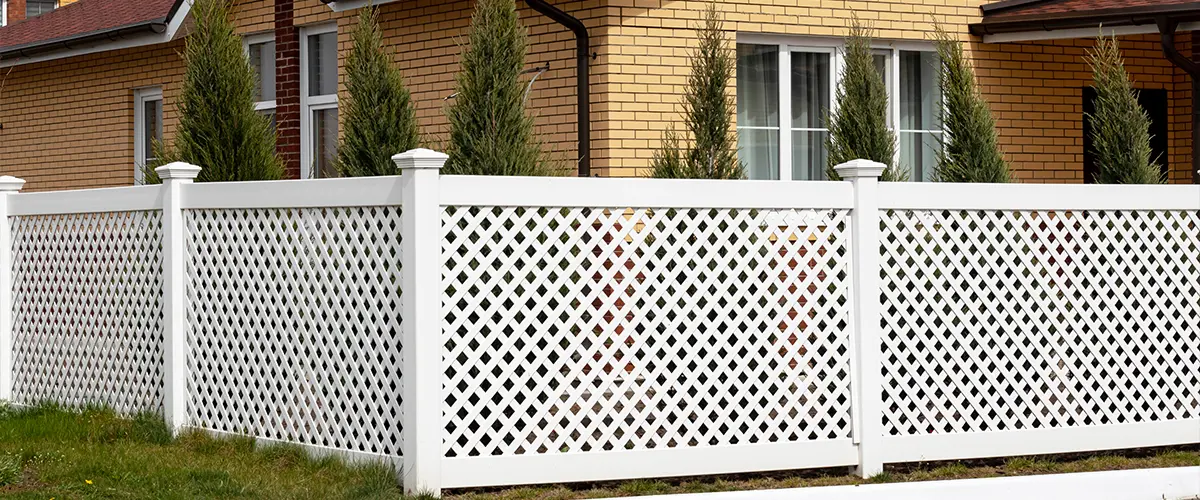 Though chain link fences are cheap, they aren't used in many homes because they aren't very aesthetically pleasing.
However, chain-link fences are not meant to be aesthetically pleasing but instead serve a purpose. Commonly, you'll see them in surrounding areas such as schools, animal enclosures, parks, large estates, or basketball and tennis courts. They're also used for security or perimeter fencing.
If you're looking for an inexpensive fencing option, this type of fence would be ideal as a backyard fence to keep children or pets from leaving the property.
A privacy screen is a perfect way to add some extra security and privacy to your home. Whether you install it around a pergola, porch, deck, or simply in your backyard, a privacy screen will give you the peace of mind you need.
Not only are these structures aesthetically pleasing, but they're also functional, providing privacy in any area. And the best part is that you don't need to leave them in one spot; you can move them around whenever you want to hide something.
If you don't want your neighbors to see you firing up that grill, privacy screens will help you with that.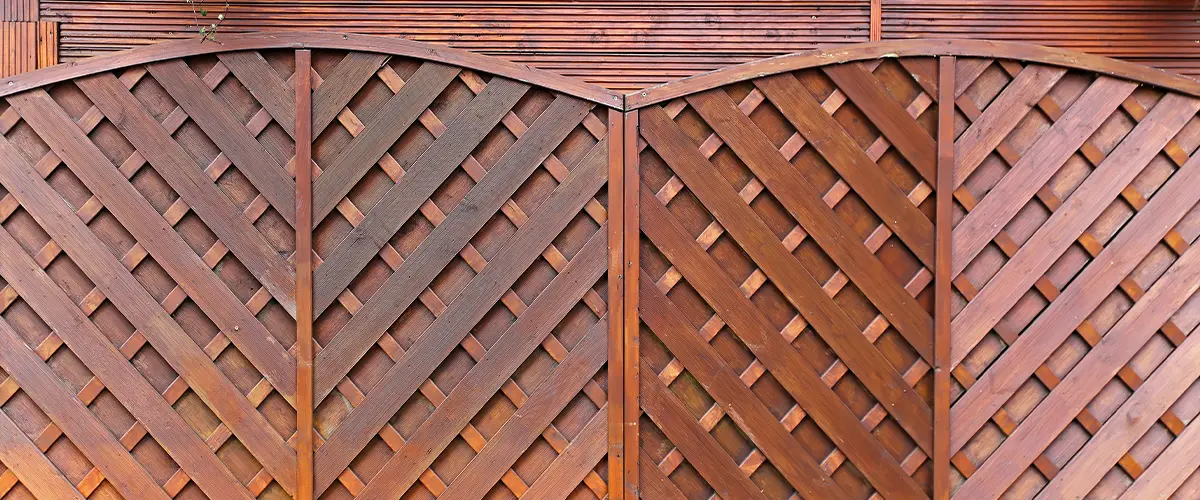 Whether wrought iron or aluminum, these types of fences don't rot, and will therefore remain structurally sound for decades.
However, metal fences are also more expensive than most other fencing options, and they won't give the same level of privacy as cedar or vinyl fences offer.
If you desire extra privacy and security from your fence but also want the strength of metal, then consider combining a fence with metal posts and composite or cedar fencing boards.
Composite fences are somewhere in-between cedar and metal fences.
Similar to composite decking boards, recycled plastic and wood fibers come together to create composite fence boards that can withstand extreme temperatures and weather conditions for an extended amount of time.
If you like the appearance of wood but not its upkeep, then a composite fence is perfect for you.
Note that composite fences are more expensive than cedar fences but not as pricey as metal ones.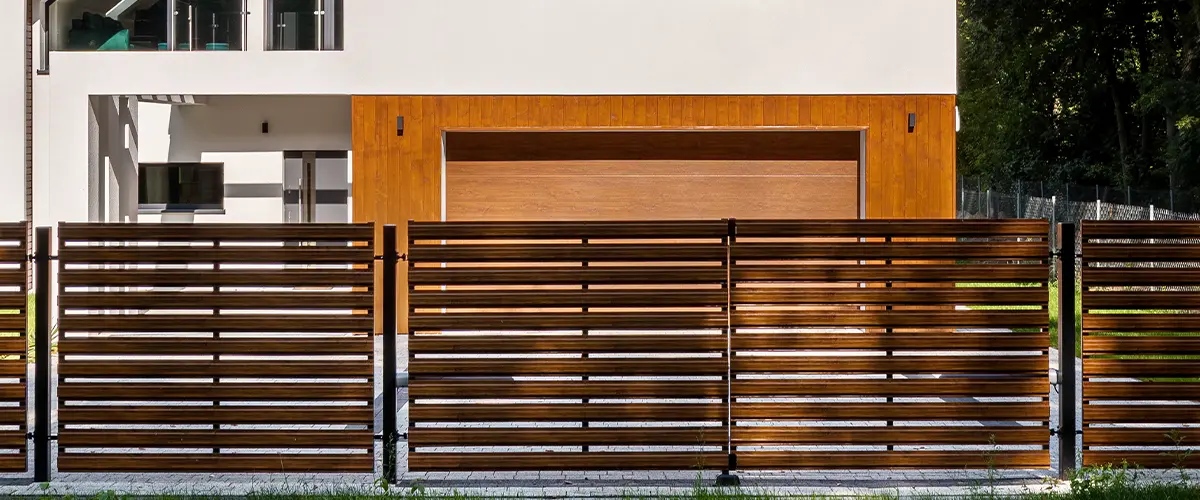 Undoubtedly, masonry fences are one of the best investments you can make if your goal is to increase your property value. By combining it with several metal features, you create an unforgettable fence that will have anyone stop and look in admiration.
This fence will cost significantly more than a cedar fence, but it will also give your property a unique look that is definitely worth the money if you can afford it.
The only cons to this type of fence are the expense and time needed to construct it.
The Best Fences In North Creek, WA
Our finished projects showcase our craftsmanship and dedication. We believe in what we do and put all of our passion into it. Your fencing project will end up in this gallery!
A Quick And Intuitive Fence Installation
We know that you're busy, and we don't want to add any extra stress to your life. That's why we've made fence installation quick, easy, and affordable! With Burgess, you'll get a top-of-the-line fence without any hidden fees or headaches. Just sit back and enjoy your new fence!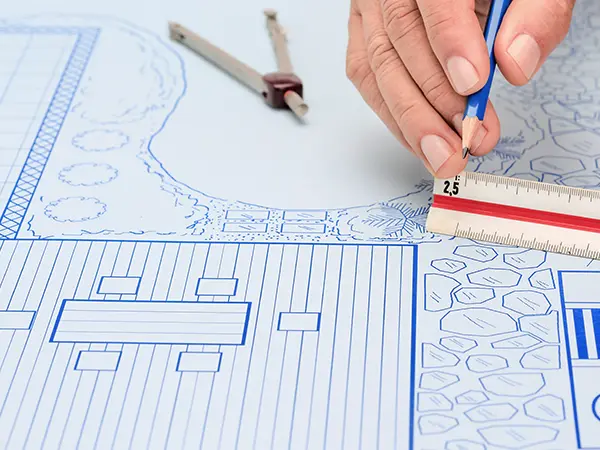 Contact us and let's discuss your project!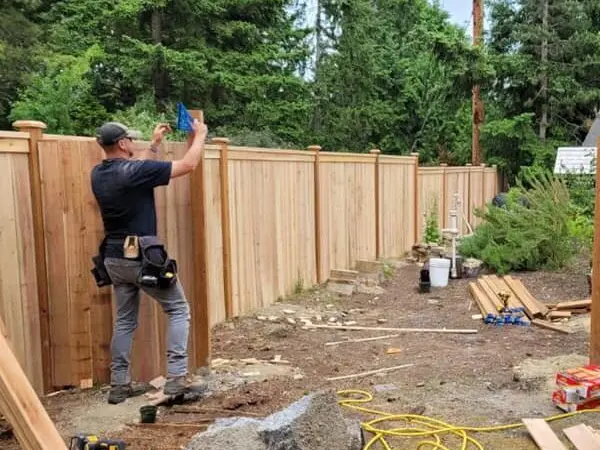 We start building your new fence.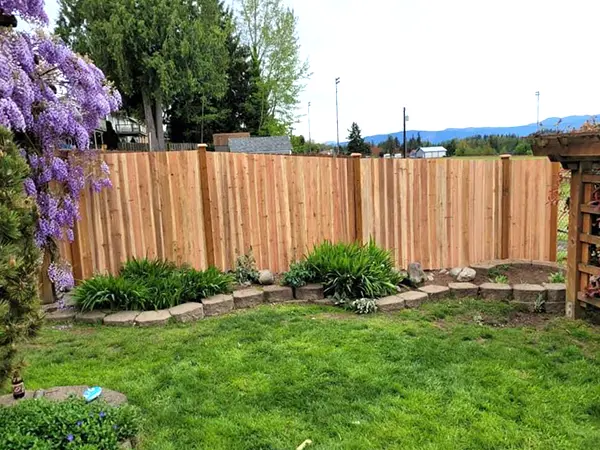 Enjoy more privacy and security with your brand-new fence!
Frequently Asked Questions
Generally, our fences only take three days or less to install. If your project is more complicated, then the timeline may differ. We would be happy to give you a better understanding of how long it will take after we assess your situation on-site.
North Creek fence installation prices depend on the length of the fence and the materials you select. A 120' cedar fence starts at $6k, while a longer fence with upgraded materials, wrapped posts, and add-ons can exceed $20k. Once we examine your property and consult with you about your wishes, we'll be able to offer an accurate quote.
Depending on your needs, there are various fence types to choose from. For example, if you want a fence that blocks out noise, opt for a solid wood or masonry fence. If looks matter more to you than function, then hog-wire fences and picket fences would be better suited for you.
Wood is the most popular choice for fences in North Creek, but many homeowners don't know that cedar, teak, and redwood last longer than other materials. When looked after properly, these woods can have a lifespan of 30 years or more.
Vinyl and aluminum fences are both powerful and long-lasting, able to adjust to any environment or landscape. You can find these materials in a plethora of styles, colors, and hues, which allows the fence to closely match most properties' architectural style.
We'll walk you through all the possible options, so you'll make an informed decision!
If your fence is 8 feet tall or shorter, you won't need a permit for fence installation in North Creek. The requirements for each city usually differ based on the type of fence being installed. If permits are necessary, Burgess Construction will get them taken care of for you.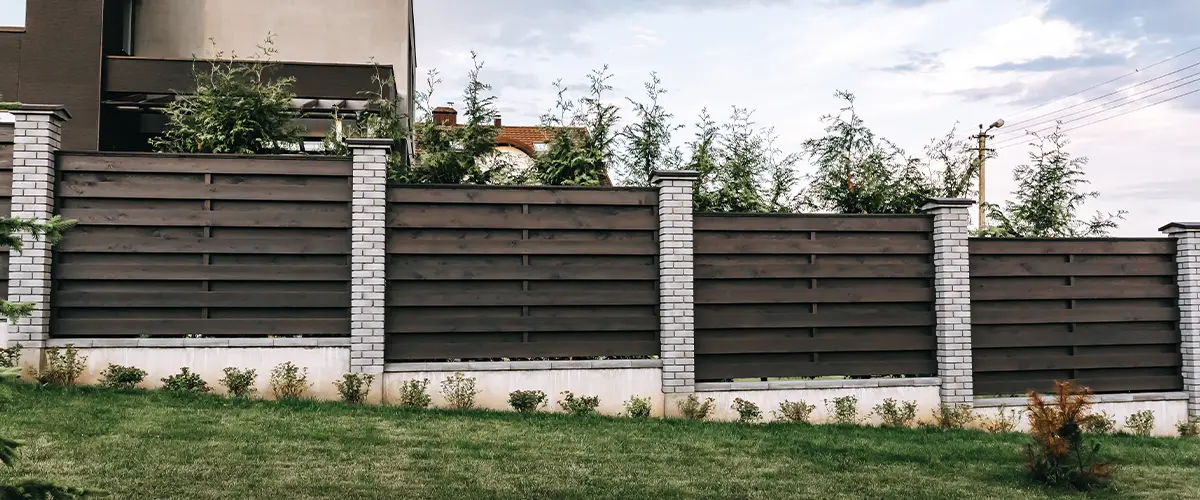 Boost Your Backyard's Security With A New Fence
Fences are a valuable security measure that many homeowners don't realize they need until it's too late. Whether it's keeping your dog from running away or preventing trespassers, fences provide peace of mind and safety for you and your family.
Here at Burgess Construction, we understand the importance of addressing your concerns in a timely and efficient manner.
That's why we believe that the quickest and most affordable way to do so is by installing a top-notch fence. Not only will it provide extra safety for you and your family, but the added privacy will also allow you to enjoy more time outdoors!
With us, you're getting:
Get Your Fence Installation In North Creek Today