The Best Fence Installation In Mill Creek, WA
Starting your fence building project soon? Get your free quote with Burgess Construction!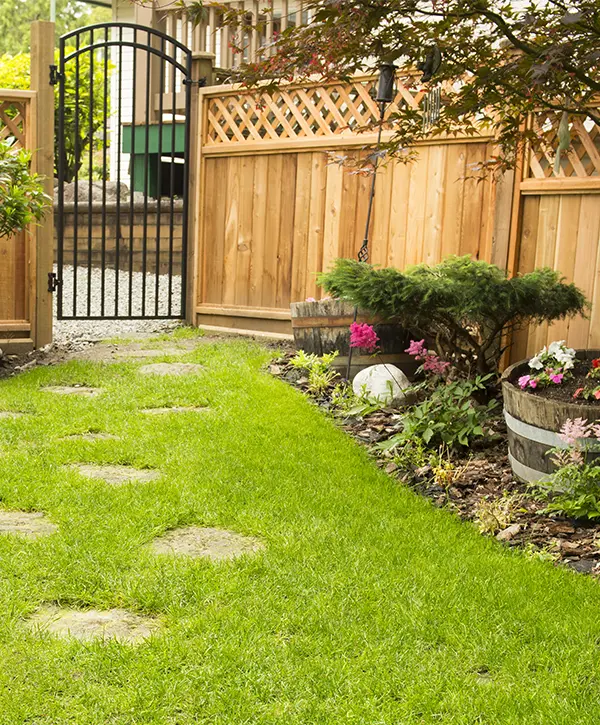 If lately you've been concerned about the safety and lack of privacy in your backyard, we have the perfect solution for you.
Fence installation in Mill Creek, WA, is affordable, highly-efficient for most problems you're dealing with, and quick. So no matter your budget, needs, or preferences, at Burgess Construction, you're ensured a long-lasting and fast fence installation.
We're a decking and fencing company that truly cares about you and your property. Our goal is to see you succeed, and we're going all in to make sure it happens.
Work with Burgess Construction to get what no other fence builder in Mill Creek offers!
Here's What We Bring To The Table!
We take pride in our work not only because we're passionate about it, but because we know that other contractors don't do you enough justice. We're taking fence building a step further, and we're offering you a complete service, unmatched by anyone else in the area.
A Personalized Fence Installation Experience
While fences can seem pretty straightforward, this is not always the case. We're seeing many fencing projects in Mill Creek done with no sense of responsibility.
At Burgess Construction, we're taking everything into account when building your new fence. Your changing needs, wants, and preferences become our #1 priority, and we're going above and beyond to ensure we check them all out by the time your project's finished.
You're getting the full package because we don't cut any corners and don't take any shortcuts.
And on top of a high-quality fence, you're also getting a process that's easy, enjoyable, and fast. You'll be in the driver's seat of your project and you'll be informed enough to call all the shots, design-wise or otherwise.
Homeowners In Mill Creek Love Their New Fence!
We've built hundreds of fences for hundreds of homeowners in Mill Creek and surrounding areas. They got an amazing product that boosts the comfort and safety of their home. Are you ready to get yours?
We are extremely pleased with our fences from Burgess Construction LLC. 
The crew showed up on time, was very friendly, efficient, and professional. Stephanie and the crew were great at communicating throughout the whole process. 
Overall it was a 5-star experience- I would recommend them to anyone and plan on working with them again for a new deck!
The Burgess team recently installed deck stairs and a hog wire fence in our back yard and they did a great job. 
It took a solid week to get them done and the work turned out great. They communicated with us regularly and keep us apprised of the work throughout the job. 
We would highly recommend this team.
If you're unsure which fence will look best in your backyard, we can help. We have a vast selection of fencing materials, ranging from wrought iron to cedar. With so many choices available, you're sure to find the perfect picket for your home.
Here are some of the most popular types of fences in Mill Creek:
Cedar fences provide your property with a rustic charm while often complementing existing woodwork. Though they offer many advantages, there are some disadvantages you should think about before making your purchase.
Cedar isn't as tough as hardwood, so it won't last quite as long. If you build a fence out of cedar, you'll have to treat it every few years to keep it in good condition because it will be constantly exposed to the elements.
Although cedar can last up to 30 years if maintained properly, it will eventually decay.
Teak, mahogany, Ipe, Brazilian walnut, and other hardwoods will last years longer than cedar or pressure-treated wood varieties; however, they also come with a heftier price tag.
Many people choose vinyl fence panels because they won't break down over time, they add value to a home and look great.
If you're looking for a durable, low-maintenance fence, look no further than PVC fences! Made from sturdy PVC material, these come in an array of colors and styles to perfectly suit your needs.
While vinyl has a few great features, it also comes with some drawbacks.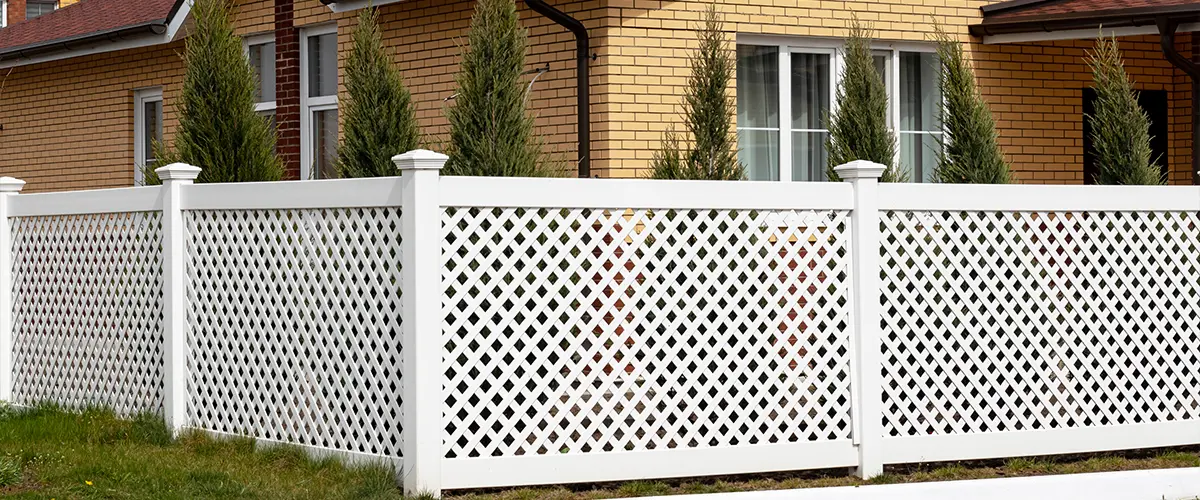 Chain link fences are less expensive than other fencing materials, but they aren't as popular for residential areas because they don't have an aesthetically pleasing look.
Though chain-link fences are not always perceived as visually appealing, they're meant for other functions. For example, you might spot them in surrounding spaces such as schools, animal enclosures, parks, large estates, or basketball and tennis courts. They can also provide security or perimeter fencing.
A chain link fence is a cheap way to establish boundaries for your backyard, keeping children or pets safely inside the property.
If you're looking for a fence that will last without needing much upkeep, wrought iron or aluminum fences are your best bet. These materials don't rot and are very strong, meaning they won't fall apart over time.
Metal fences are more expensive than other types of fencing, and they provide a lower level of privacy than cedar or vinyl fences simply because you can see through them.
If you're set on getting a metal fence, keep in mind that some types of metals are more likely to rust. With that said, as long as you take care of your fence properly, any type of metal should work fine.
Metal fences work great in combination with wood or composite, and it's a great method to lower your costs as well.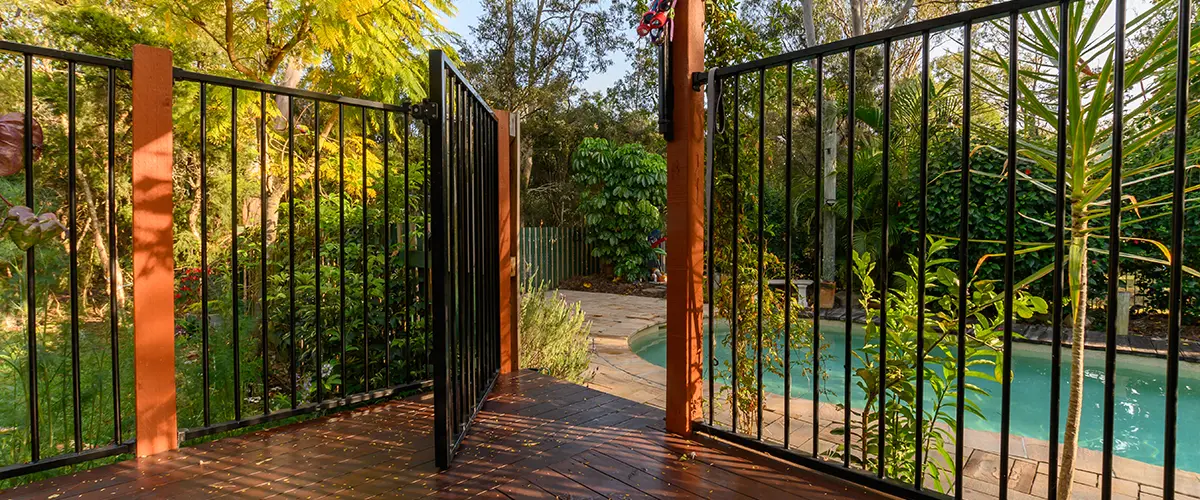 By investing in a masonry fence and adding metal features, you will create an unforgettable fence that will have heads turning — all while increasing your property value.
This fence, while more expensive than a cedar one, will also give your property an unparalleled look that makes it worth the money.
The main drawbacks of this type of fence are the cost and time investment required to build it.
Some Of The Best Fences In Mill Creek, WA
We focus on quality first, but we're not sacrificing anything from the looks of your fence either. If you don't believe us, see for yourself! Below are some pictures of our other completed projects!
A Quick And Intuitive Fence Installation
We made getting a new fence as simple as possible! Our three-step process ensures you're getting a fence installation tailored to your needs. It's simple, quick, and efficient!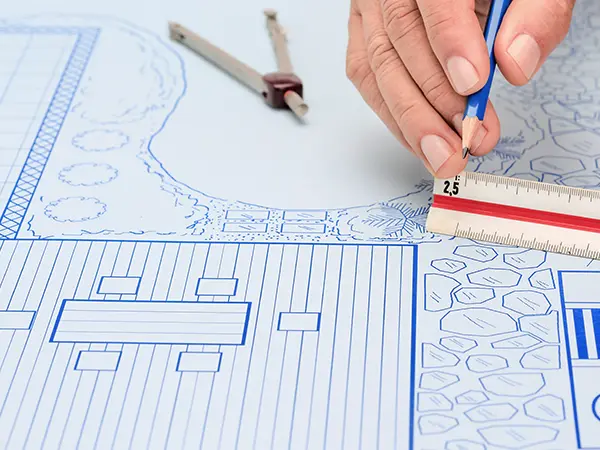 Contact us and let's discuss your project!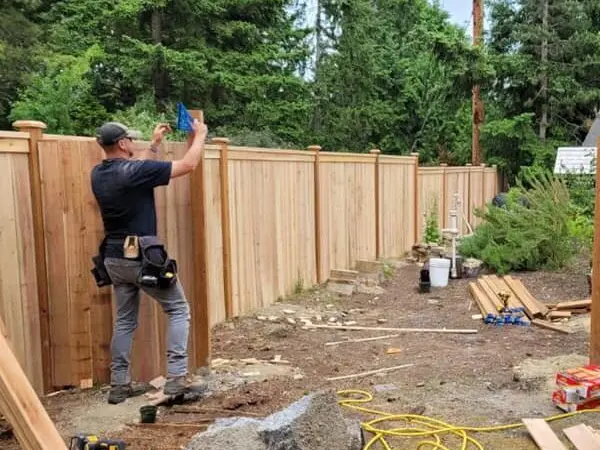 We start building your new fence.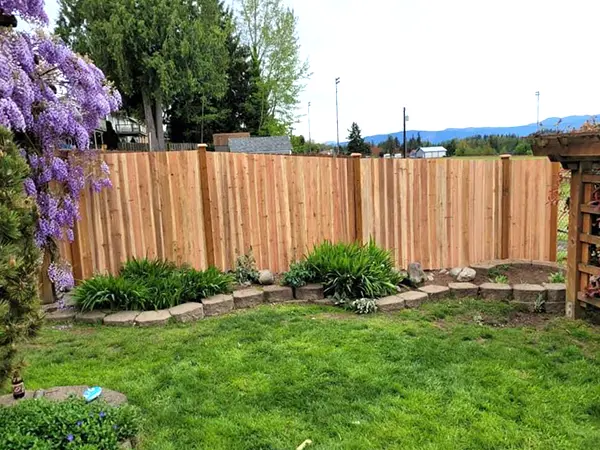 Enjoy more privacy and security with your brand-new fence!
Frequently Asked Questions
After we assess your property and get an understanding of what you want from your new fence, we will be able to provide you with an accurate quote for the cost of a fence installation in Mill Creek. The length of the fence and materials used to play into how much it costs, but generally speaking, a cedar 120' starts at $6k. However, features like wrapping posts or add-ons can make the total price exceed $20k easily.
It usually only takes us three days or fewer to install a fence, but depending on the difficulty of your project, it might take longer. We'll be able to give you a more accurate timeframe after we assess your fencing needs on-site.
If your fence is shorter than 8 feet, you won't need a permit for fence installation in Mill Creek. The requirements per city typically differ based on the type of fence being installed. However, if permits are required, Burgess Construction will obtain them for you.
If you're looking for a fence that will improve the look of your home, vinyl picket fences, metal, masonry, or a combination of metal and masonry will look great. If you want a fence that serves a purpose like blocking out noise, then opt for solid wood or masonry.
If you're on a budget or you don't want anything extravagant, a chain-link fence will do just fine.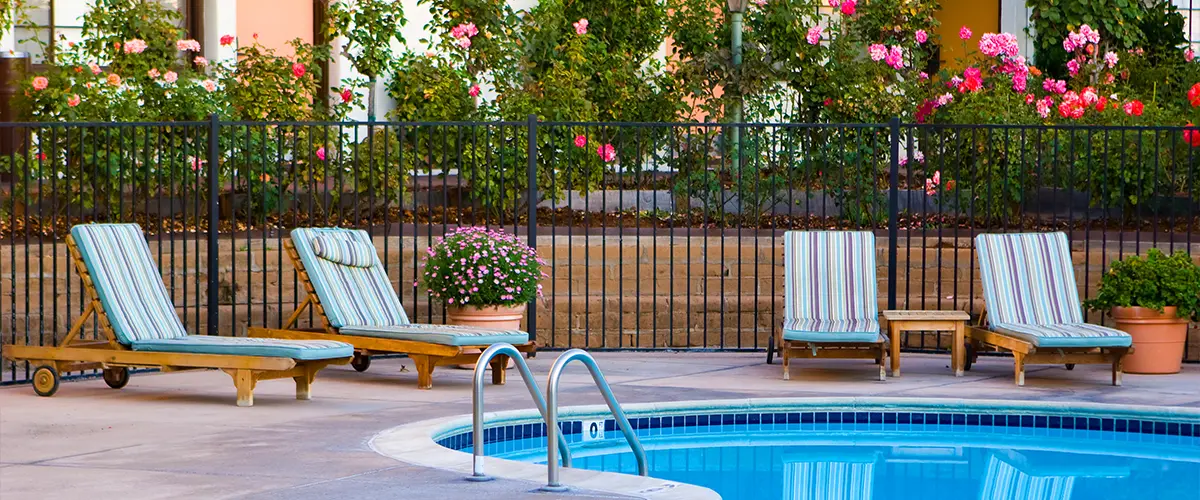 Upgrade The Comfort And Security Of Your Backyard With A New Fence
Fences are not always the first home security measure people think of, but they definitely have a place. They can stop your pet from getting loose and keep strangers out – giving you and your family peace of mind.
We know that your time is important, and we respect that. This is why our fence installation process is quick and easy, while still being tailored to your needs. We'll work closely with you to fully understand what you need and see your vision through.
Upgrading your property's safety doesn't have to be complicated, and a fence is a great place to start.
With us, you're getting:
Create A Safer Environment For Your Loved Ones