The Best Fence Installation In Maltby, WA
Keep everyone on your property safe with a reliable and lasting fence installed with a pro.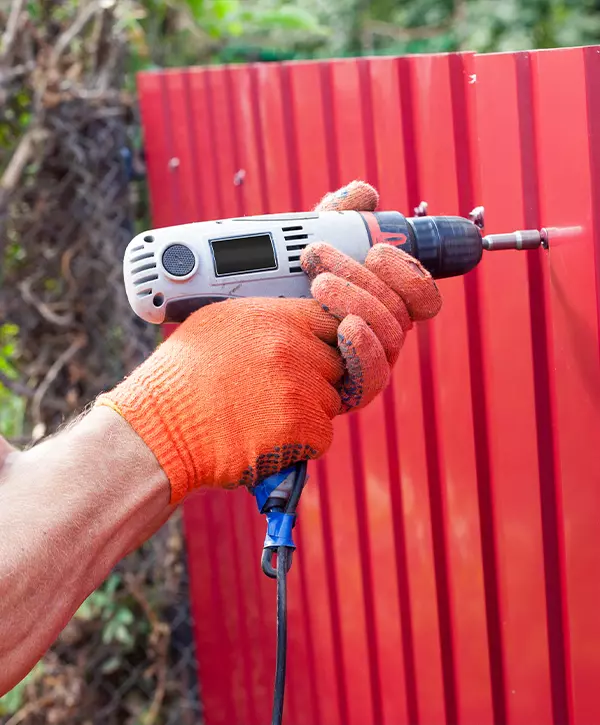 Fences are often overlooked among homeowners until something happens and you realize a fence could've helped you avoid that.
Fences are the first line of defense for your property, and more and more homeowners are starting to see their real value.
At Burgess Construction in Maltby, WA, we specialize in crafting beautiful and long-lasting fences that give homeowners the peace of mind that privacy and safety bring.
A Complete Fence Installation Service - Right At Your Doorstep
Sure, building a fence is not rocket science and pretty much anyone with a hammer and the materials can build one. However, it takes some expertise to build a fence that'll last for a long time. At Burgess Construction, we're bringing what's best for your fence installation project.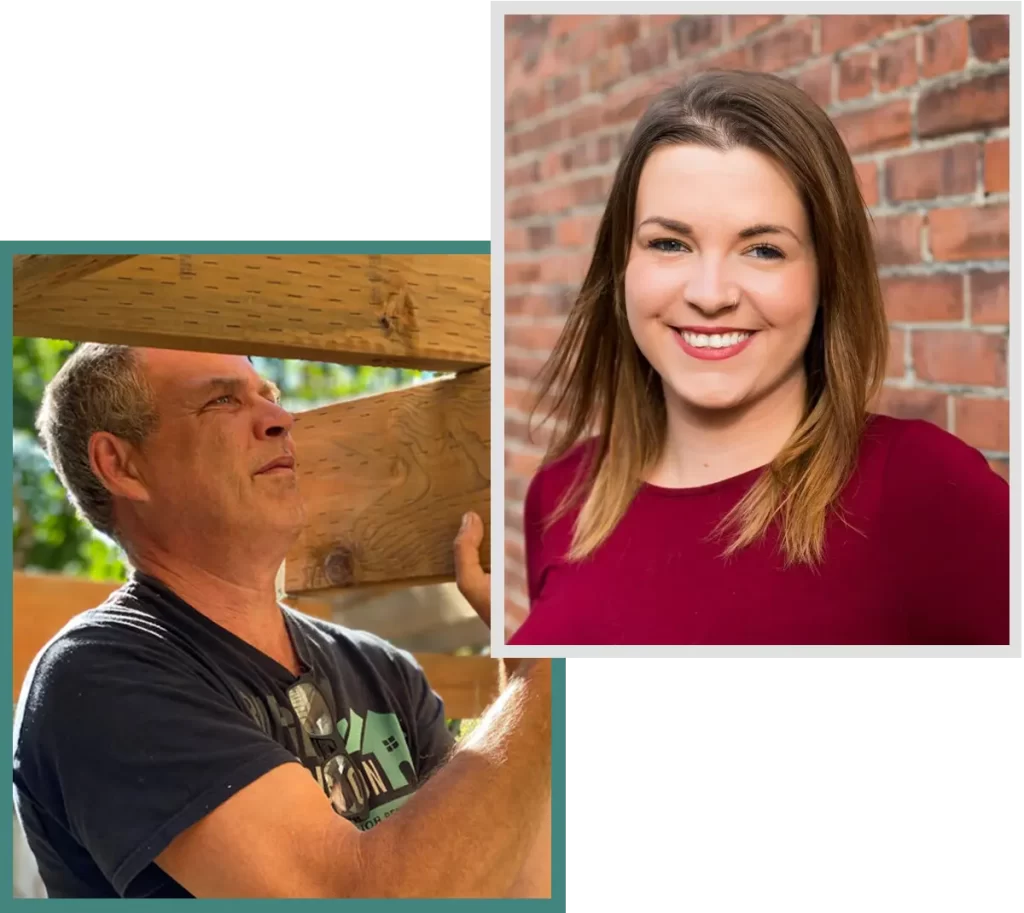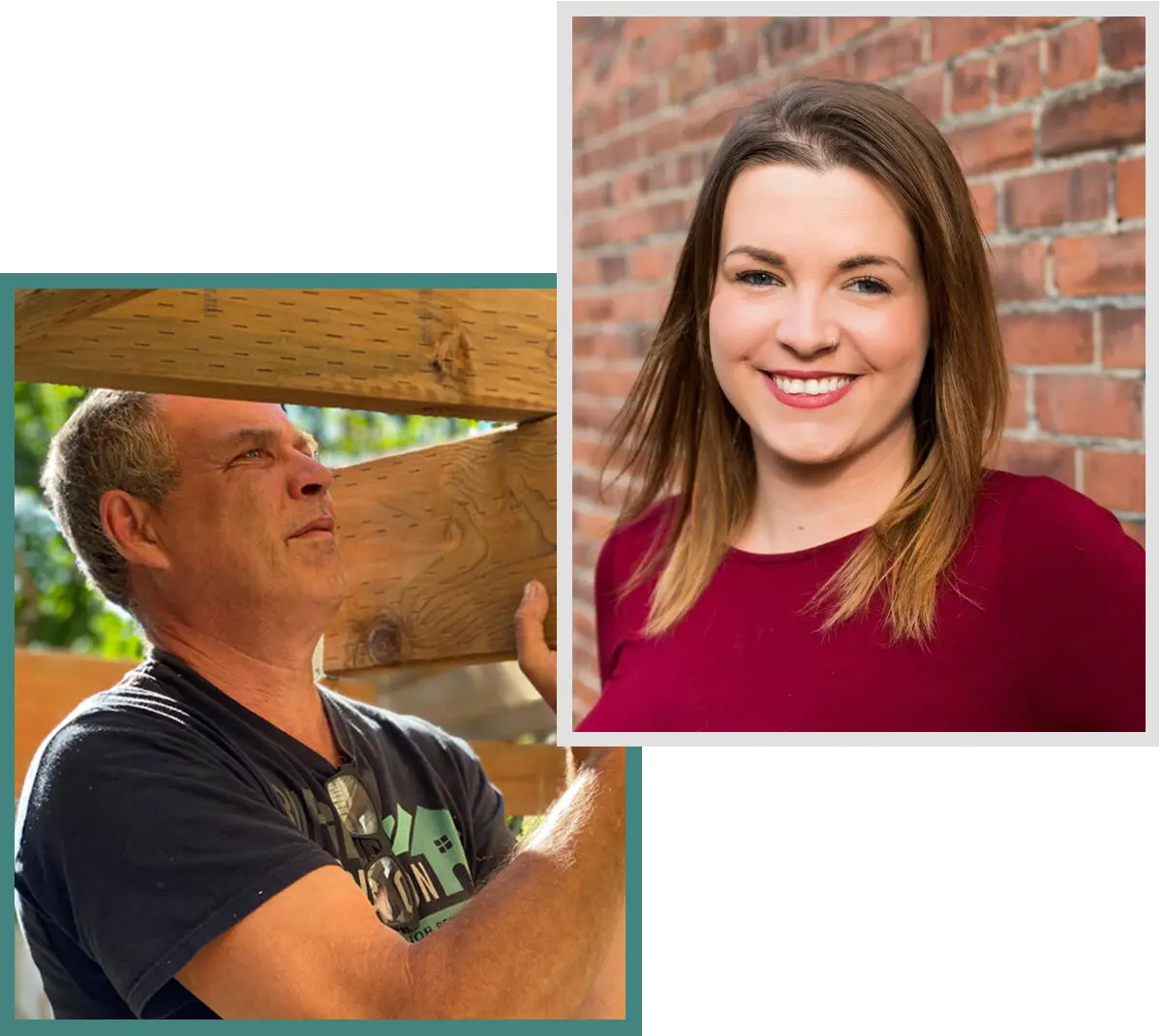 Boost the safety and privacy of your property with a fence built by a professional. Experience unparalleled service, a seamless installation process, and a contractor that truly cares about your investment.
Inquire about your fencing project by calling us at (425) 791-5281 or by filling out a form!
Your Neighbors Loved Working With Professionals
Dozens of homeowners have already expressed their love for the way we operate. Check out some of our finished projects and discover what to expect for your own!
I would highly Reccomended Blaine and his crew. They did a fantastic job on a project I've been wanting done for years. They are timely, organized and precise about what they do. Great quality work—would recommend!
Stephanie came out and gave us a bid and Blaine and his team came out and did a phenomenal job on our pergola! I wouldn't have anyone else do work on our house but these guys!
Average Fence Installation Cost In Maltby, WA
The cost of installing a fence in Maltby, WA, varies based on the fence length and materials selected. A 120-foot cedar fence can be installed for as little as $6,000, while a longer fence with premium materials, wrapped posts, and additional features may cost up to $20,000.
What increases fence installation costs: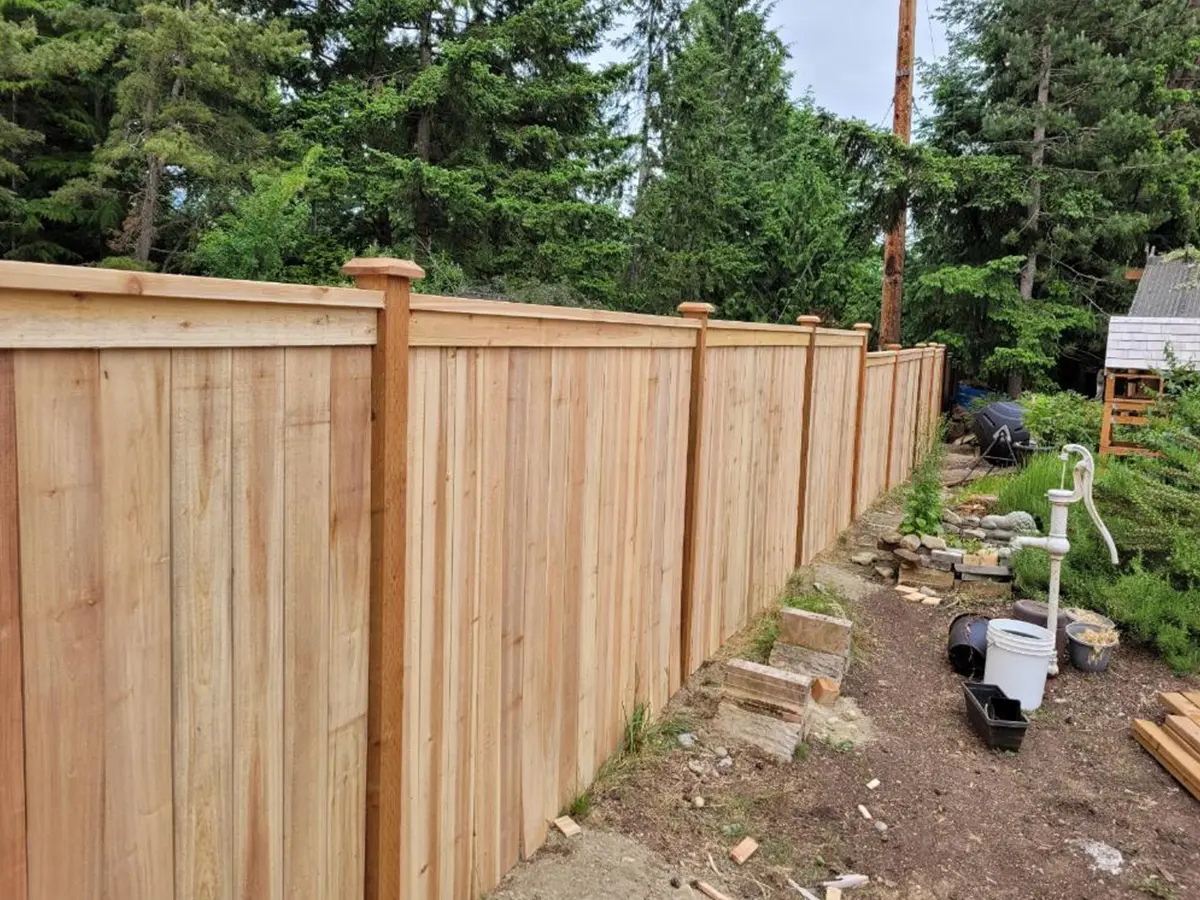 Mod style cedar fence in Eastmont, WA
This fence installation project included:
The project was quoted at $9,750.
| Fencing Material | Average Cost per Linear Foot |
| --- | --- |
| Wood | $15 - $33 |
| Vinyl | $13 - $37 |
| Chain-Link | $12 - $40 |
| Aluminium | $19 - $55 |
| Steel | $20 - $70 |
| Wrought Iron | $25 - $50 |
| Composite | $20 - $40 |
| Wire Fence | $1 - $6 |
*Fence installation costs will differ from project to project. For a more accurate pricing quote, request a free quote, and we'll circle back within a business day!
Experience the satisfaction of collaborating with a top-tier contractor and indulge in the multitude of benefits that come with it. Our seamless fence installation process, coupled with the efficiency and dependability of our team, ensures a product that instills 100% confidence in you.
A Fence Installation Project Where You're In Full Control
Fencing projects were already quick and straightforward, but we've made them even better. We've addressed two common homeowner concerns: fencing cost and timeline.
No matter your budget, we can provide you with a beautiful and long-lasting fence that offers the same advantages as a high-end one. Our experience ranges from projects as affordable as $1k to as extravagant as $25k.
We highly prioritize both our time and yours, striving to finish your project within the agreed-upon timeline. Our ultimate objective is to ensure your prompt enjoyment of the new fence, allowing us to seamlessly transition to assisting the next homeowner without any unnecessary delays at the job site.
Fence Installation Done Right - With Burgess
Imagine a fence installation process that effortlessly handles every detail, leaving you free to unwind and witness your vision become a reality. We've transformed that dream into a delightful reality!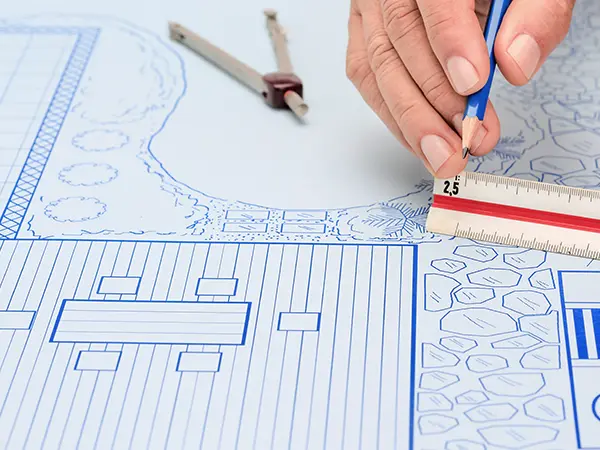 Get in touch and let's design and pick the right materials for your new fence.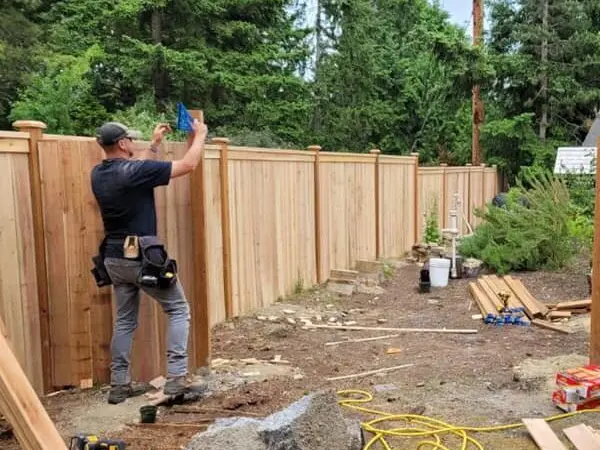 After you've decided on materials, we get straight to work building and installing your fence.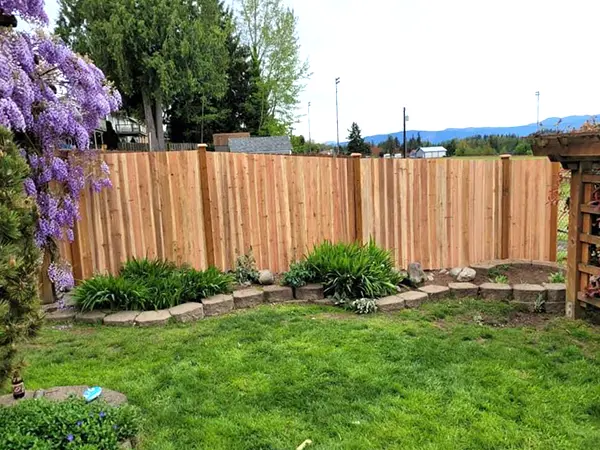 Your new fence is done! Enjoy more privacy in your backyard and a higher sense of safety.
Frequently Asked Questions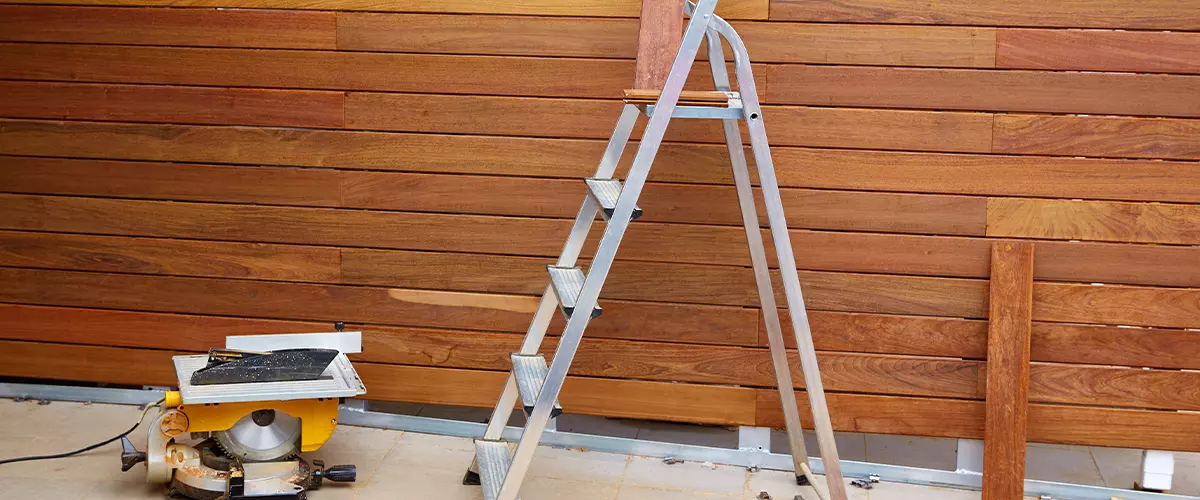 Enjoy The Best Fence Installation Service You'll Ever Find In Maltby, WA
Enhance your property in Maltby, WA with a professionally installed fence from Burgess Construction. Experience exceptional craftsmanship that elevates privacy and security, providing peace of mind for you and your loved ones.
Contact us at (425) 791-5281 or click the button below to receive your complimentary pricing estimate. Transform your outdoor space today!
I hired Burgess Construction to put a corrugated roof over my deck.
They did a beautiful job. I asked if the wood used could be stained and the outcome with the stained wood looks wonderful. There was a little mishap with communication
Stephanie and Blaine stepped up and made it right. I am so happy w the outcome. I am very proud of the way my deck looks now. I would recommend Burgess Construction.
Blaine and his crew replaced my deck and fence this week and they did a fantastic job!
They were on time, in budget, and super communicative.
I will use Burgess for all my deck & fence needs in the future, and recommend to any who ask.
I wish I had this experience with every contractor I worked with thank you for everything, Blaine!
Other services you might be interested in:
Nestled in the verdant landscapes of Snohomish County, Maltby, WA captures the quintessential charm of the Pacific Northwest. The region is home to scenic parks, nature trails, and landmark destinations. One of the most famous is the Maltby Cafe, a historic schoolhouse turned award-winning restaurant known for its colossal cinnamon rolls and hearty homestyle breakfasts. Maltby also boasts an array of wineries and breweries, with 20 Corners Brewing Co. being a local favorite for craft beer enthusiasts. These noteworthy spots, along with the community's tranquil, welcoming atmosphere, make Maltby a beloved locale for both residents and visitors.