Enriching Your home with deck building services in Snohomish, North Creek, Bothell, Woodinville, Mill Creek, Everett, and more of WA.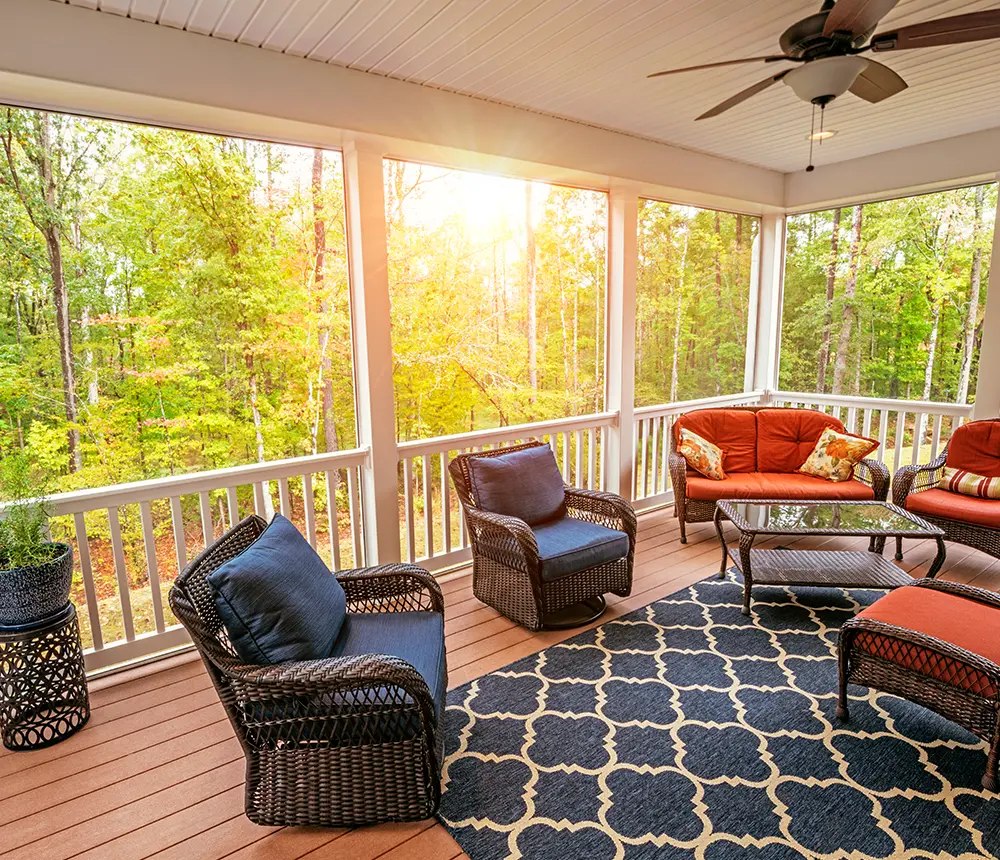 Scroll down to discover deck options, process, and pricing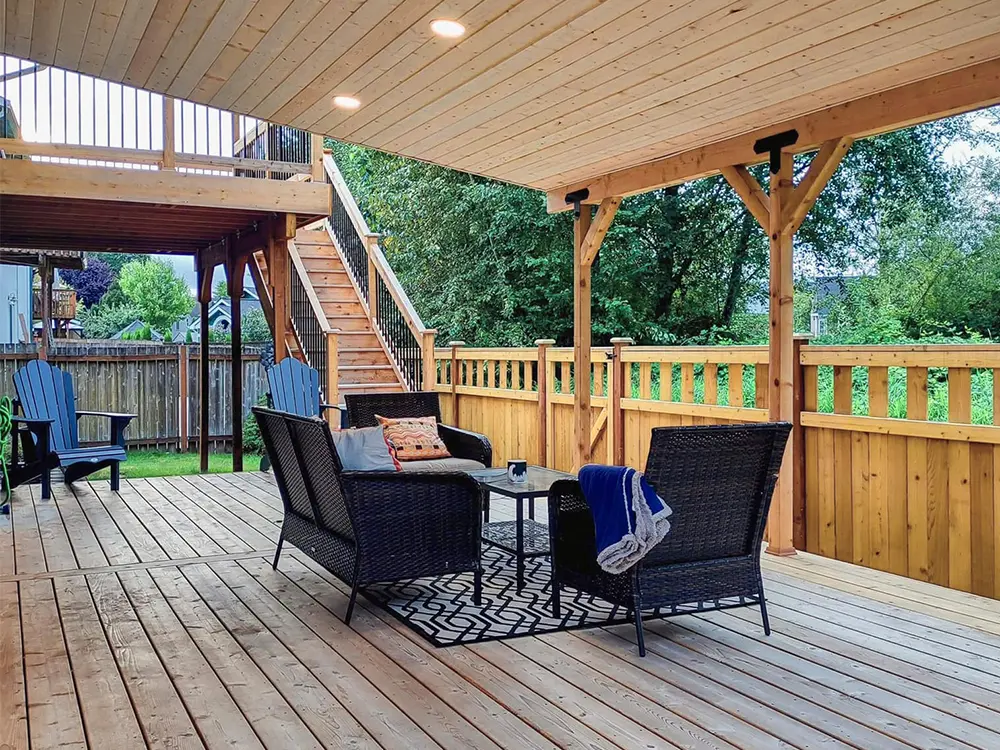 Extend Your Living Space For More Quality Time At Home
Nothing beats being able to relax on your deck after a long day with a glass of wine, and enjoy the views or a good book. You deserve a comfortable and attractive space to wind down or spend time with your family.
Having a deck gives you opportunity to enjoy the outdoors every day in the comfort of your own home. As an extension of your living space, it's also one of the most important investments you can make when it comes to home upgrades.
Bring your whole family outdoors and start creating new memories on your custom deck.
Enjoy a unique deck with these upgrades:
This Is How Your Deck Can Look
Before
After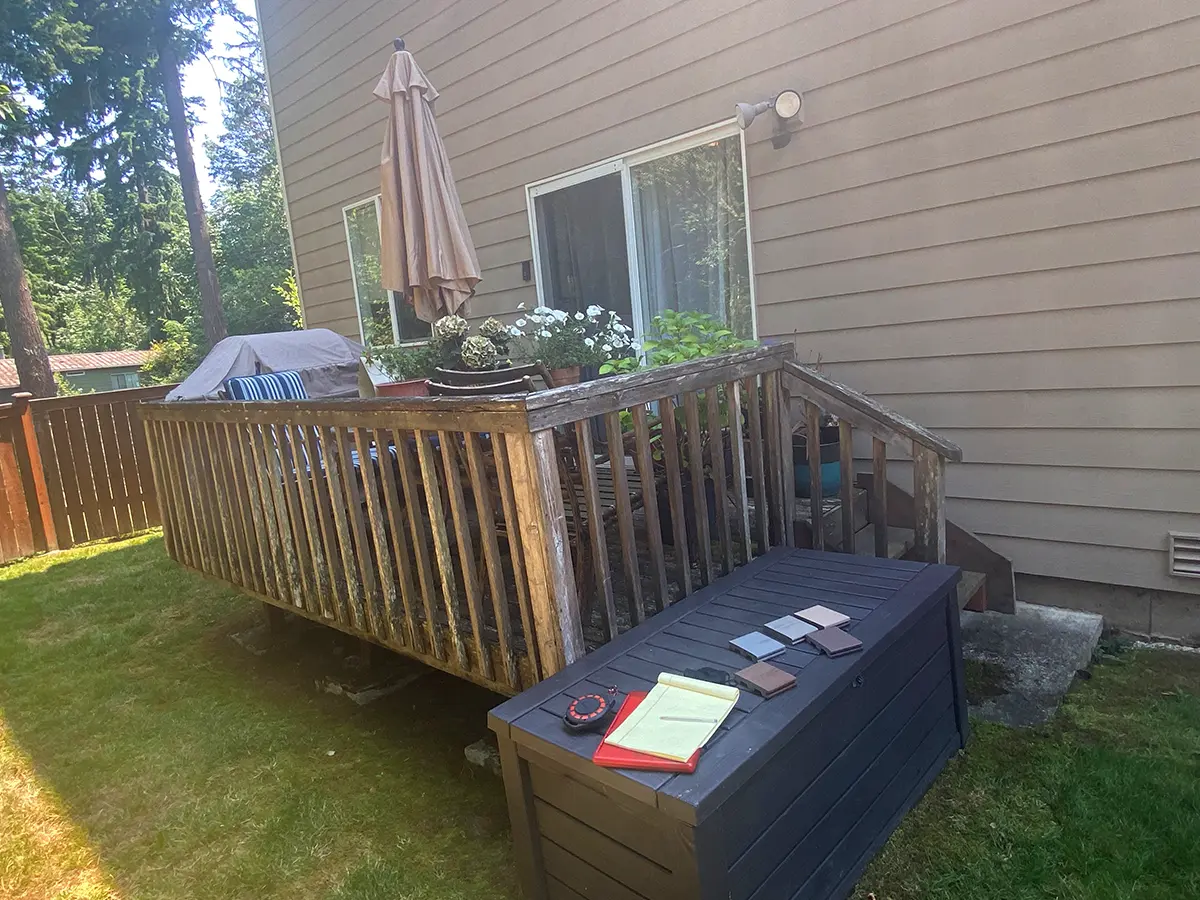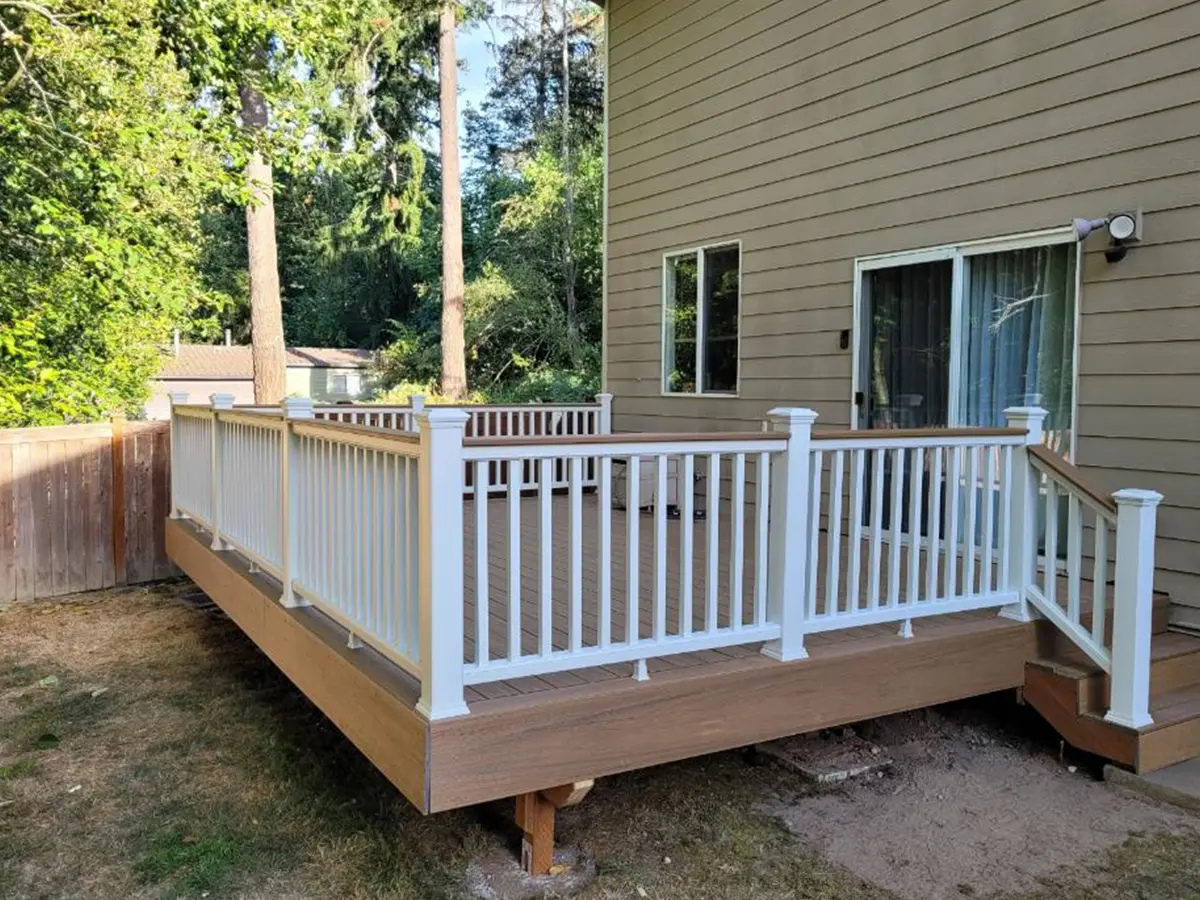 Before
After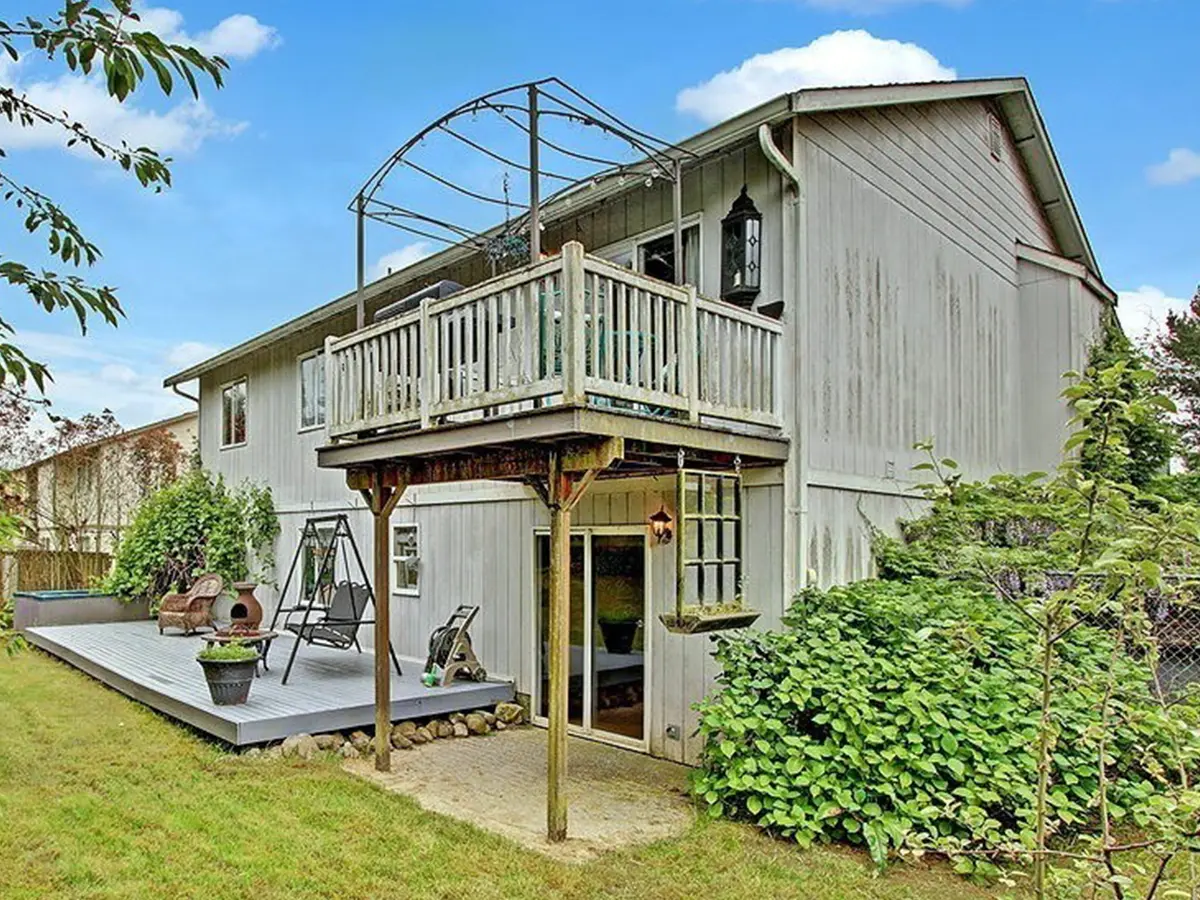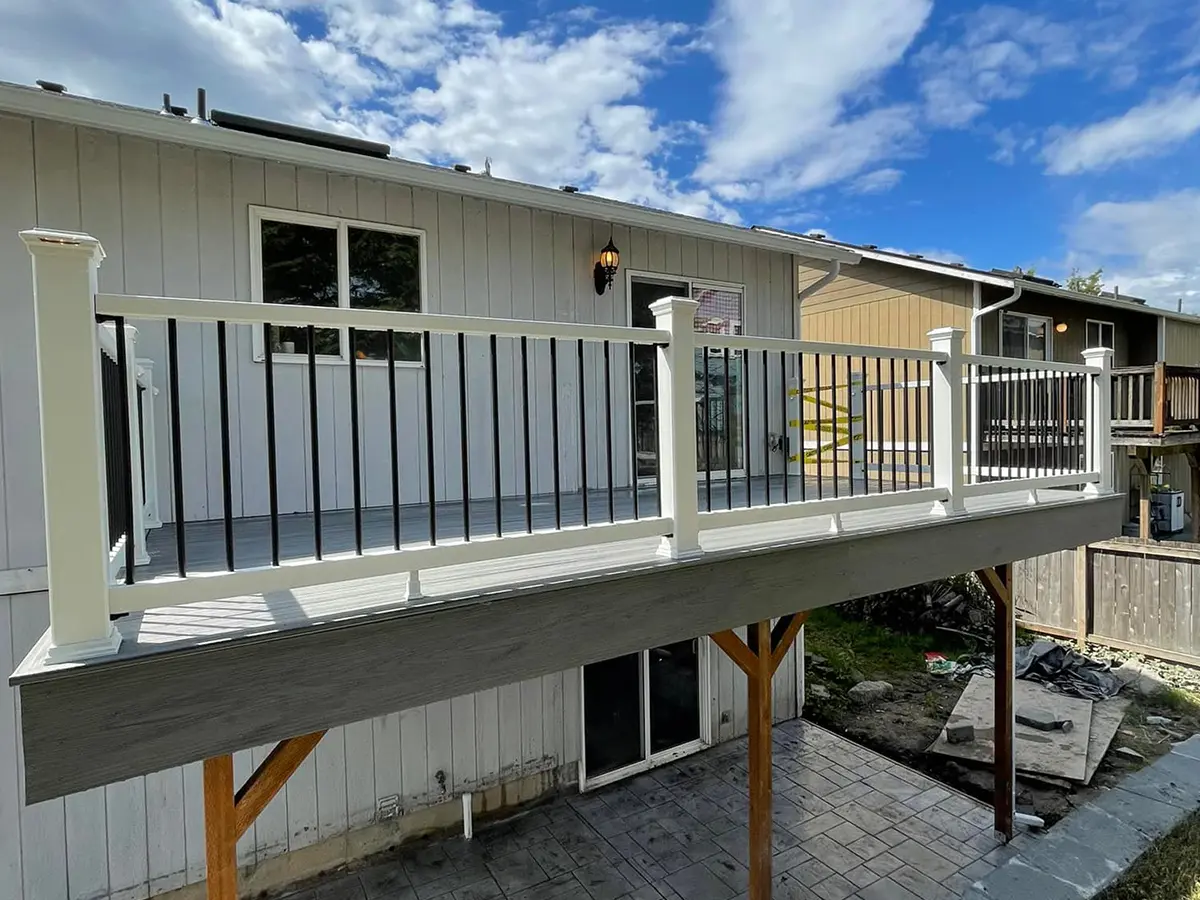 Before
After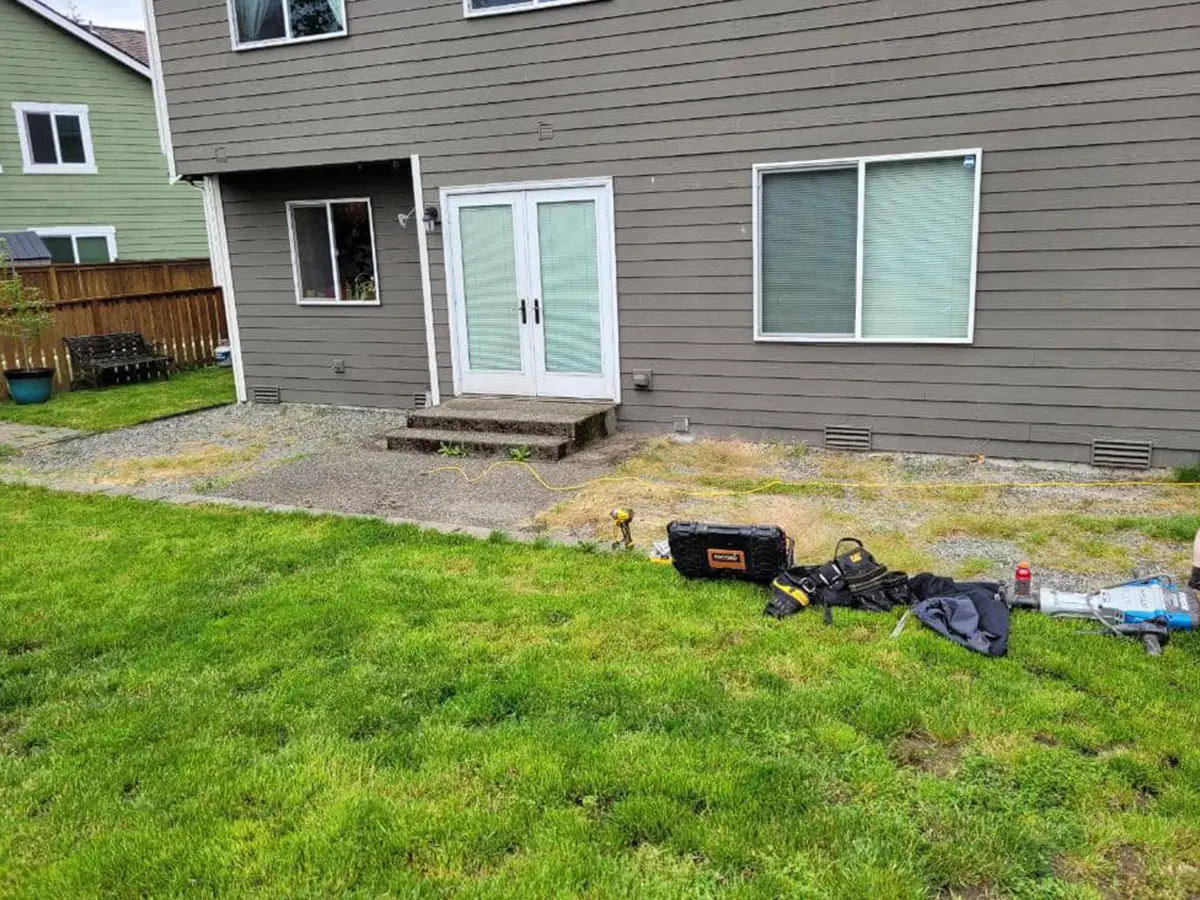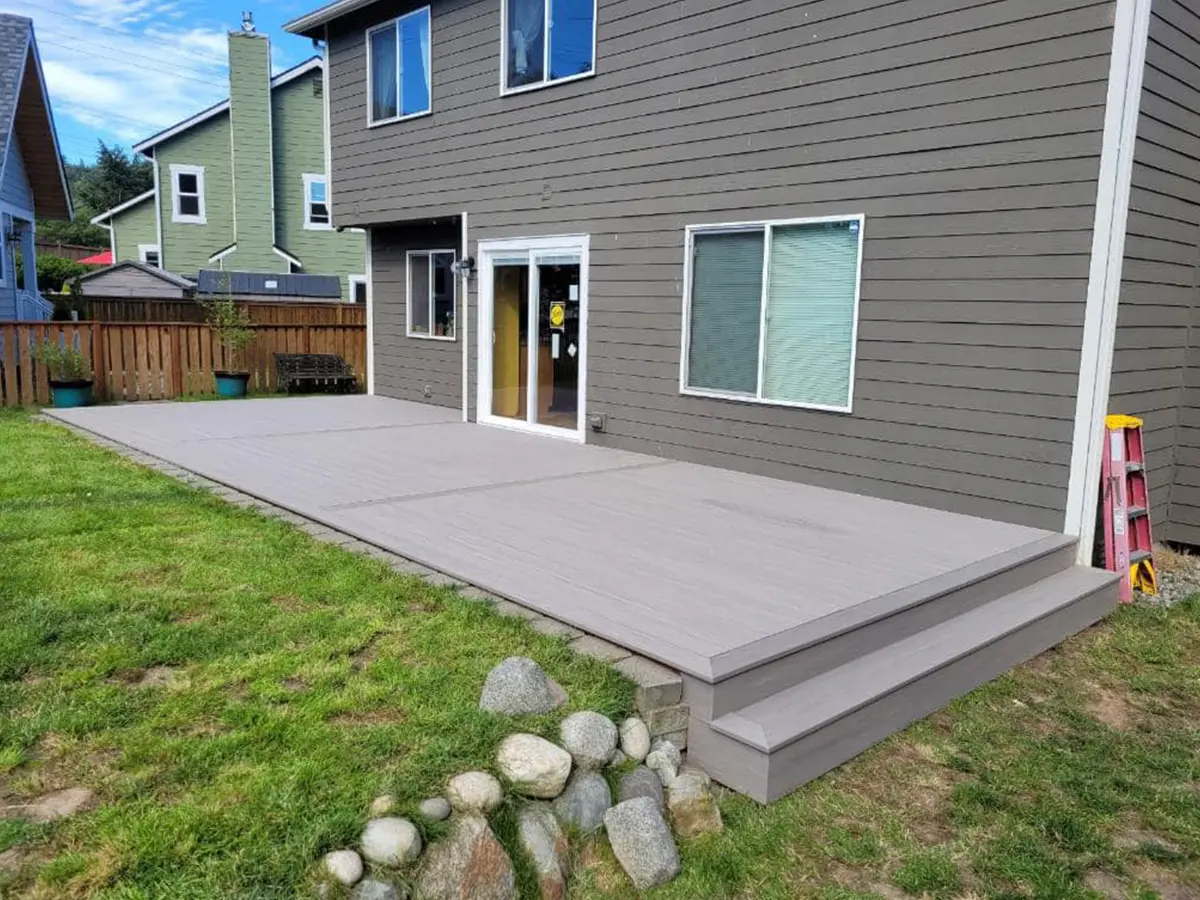 Before
After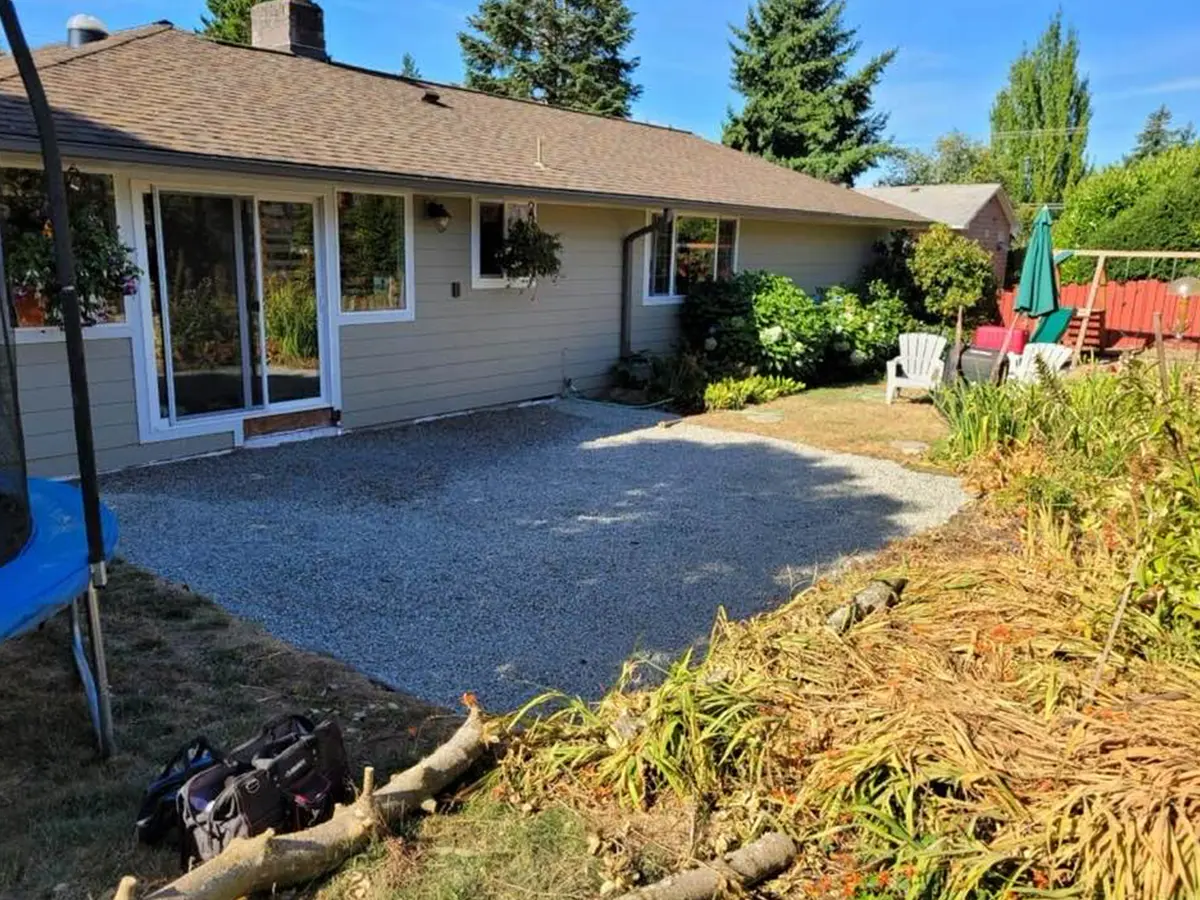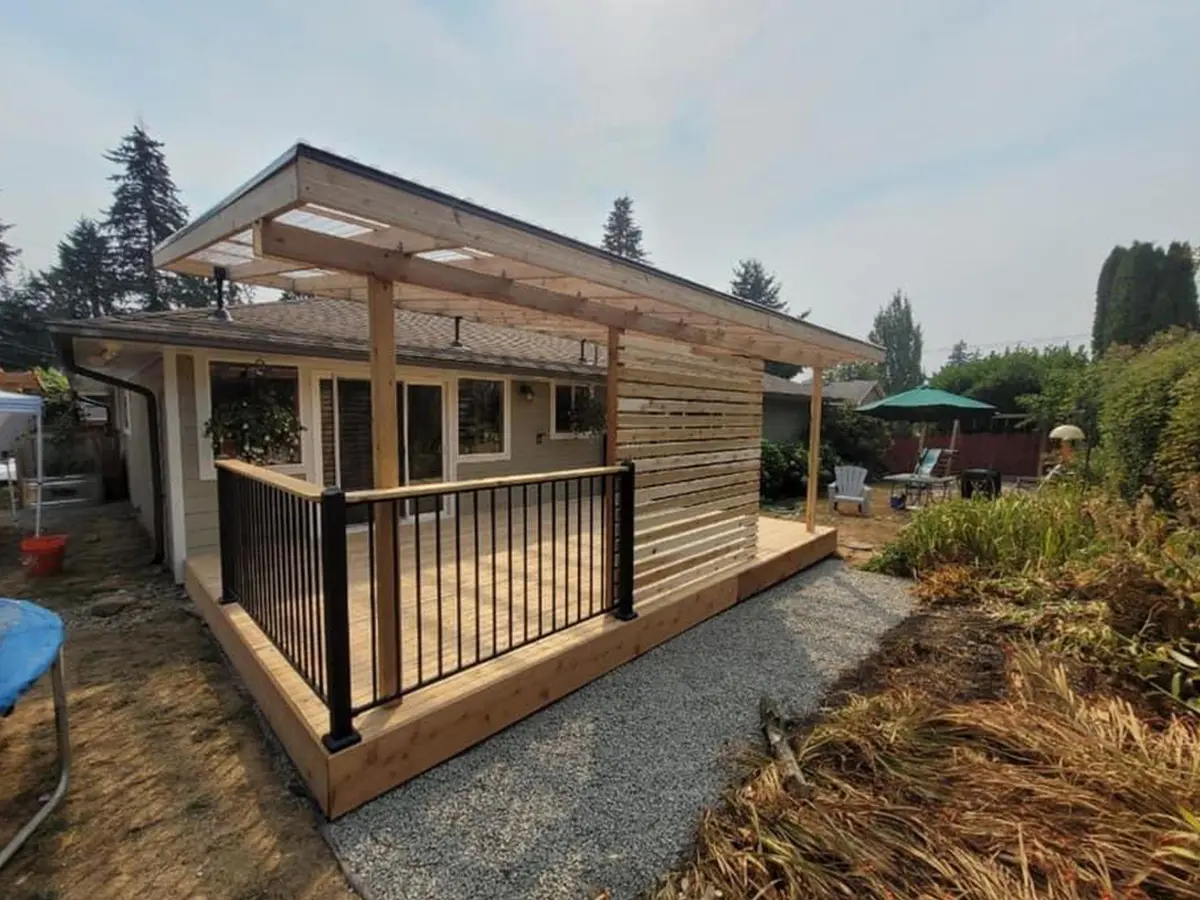 Stay In The Know With Your Deck Building Project
When choosing your deck's size, layout, or material it's important to think about how will you use your deck most often. If you're entertaining, it's important to plan for enough space to enjoy and a durable material to withstand the traffic.

Maintenance is also an important factor. Composite decks require little to no maintenance, while wooden decks need periodic staining to stay in good shape.
The price for a deck building in Snohomish, WA is influenced by many things. A 12'x12' ground level cedar deck in a simple design could be close to $14,000, whereas a composite deck has many more options for materials in both decking and railing.
A second story 20'x12' composite deck starts around $25,000. Depending on your needs and budget, we'll come up with the best plan to make your dream deck real.
Yes, once we establish the specifics of your deck building project, we'll create the design and send you a copy of the blueprints of your new deck before materials are ordered to confirm no changes need to be made.
One of the biggest price factors for your deck will be the size and design. The larger and more complex your deck, the higher the price because of the amount of work and detail that goes into it.
Material plays a big role as well. Composite decks come with a higher initial investment than wood decks, but they require less maintenance, so the investment pays off long-term. Wooden decks come with a lower initial cost, but they require periodic maintenance. Besides this, elevation, access, and number of stairs are important price proints. We'll help you choose options that will match both your needs and your budget for your deck building in Snohomish.
A permit is often required for a new deck build, with some exceptions. At Burgess Construction, we can take care of the permit process for you.
We know how important your home is to you, and we want to let you enjoy it as soon as possible. We bring all hands on deck so that we complete most deck building projects in less than one week.
A Pricing Guideline For Your Deck Building In Spokane, Bothell, and Kirkland, WA
Before
After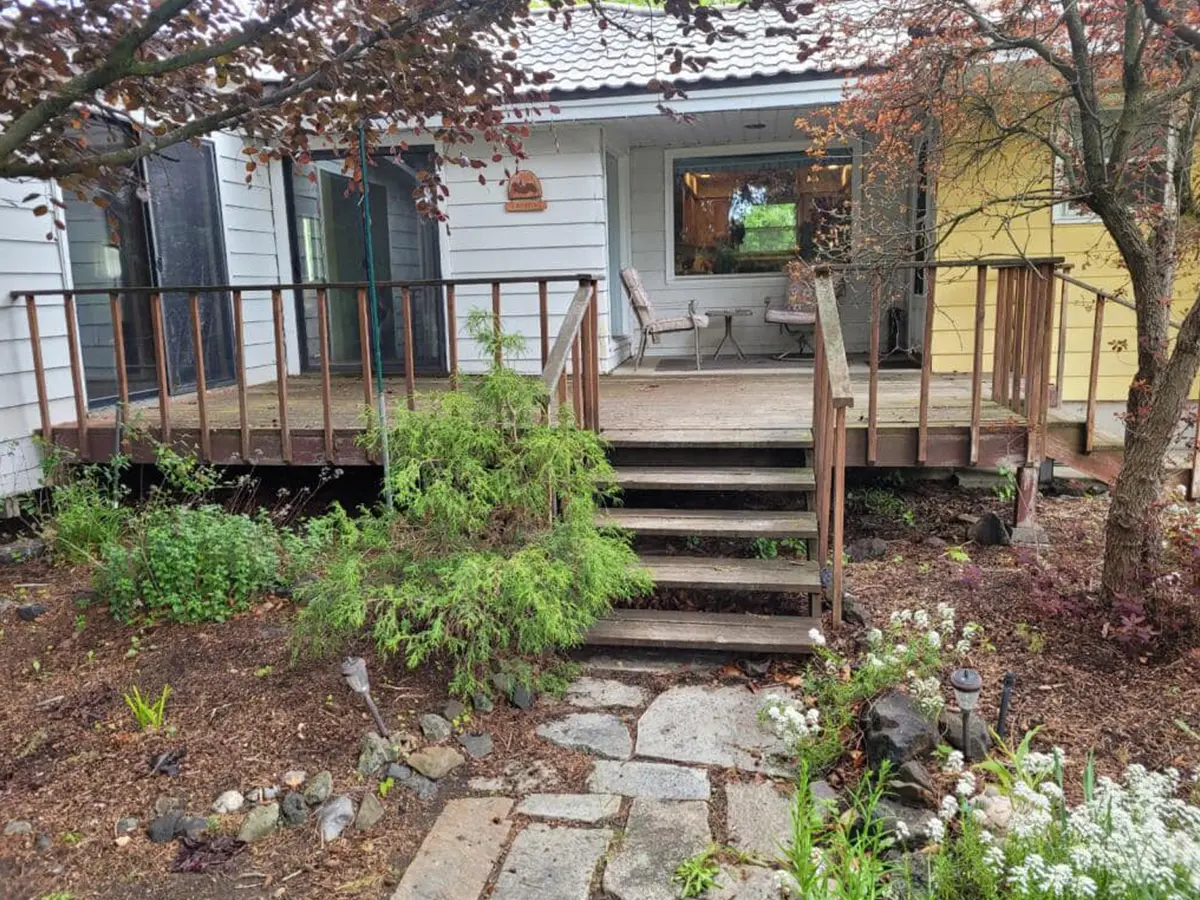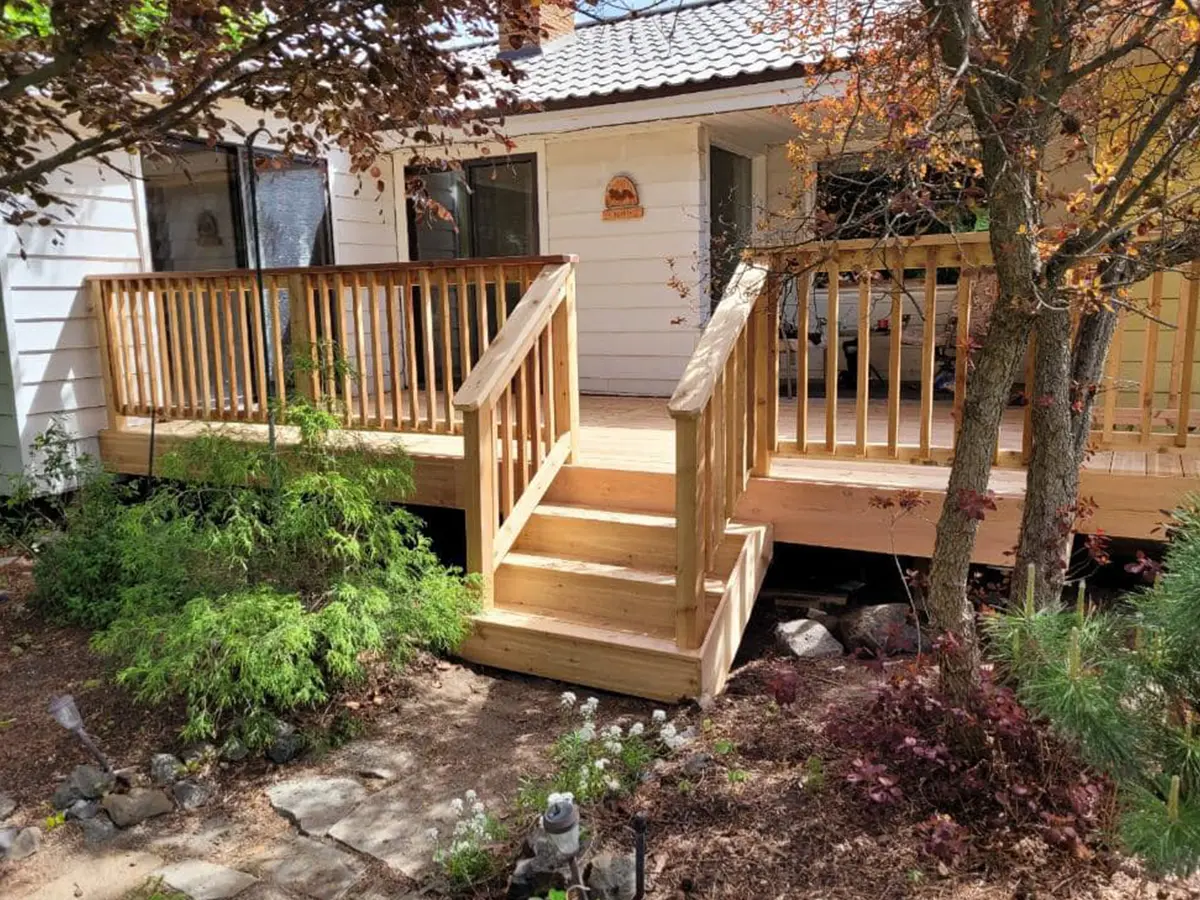 Cedar Deck Building In Spokane, WA
This 20'x12' cedar deck included:
The project was quoted at $21,200, where the most expensive item was the custom cedar railing, at $4,400.
Before
After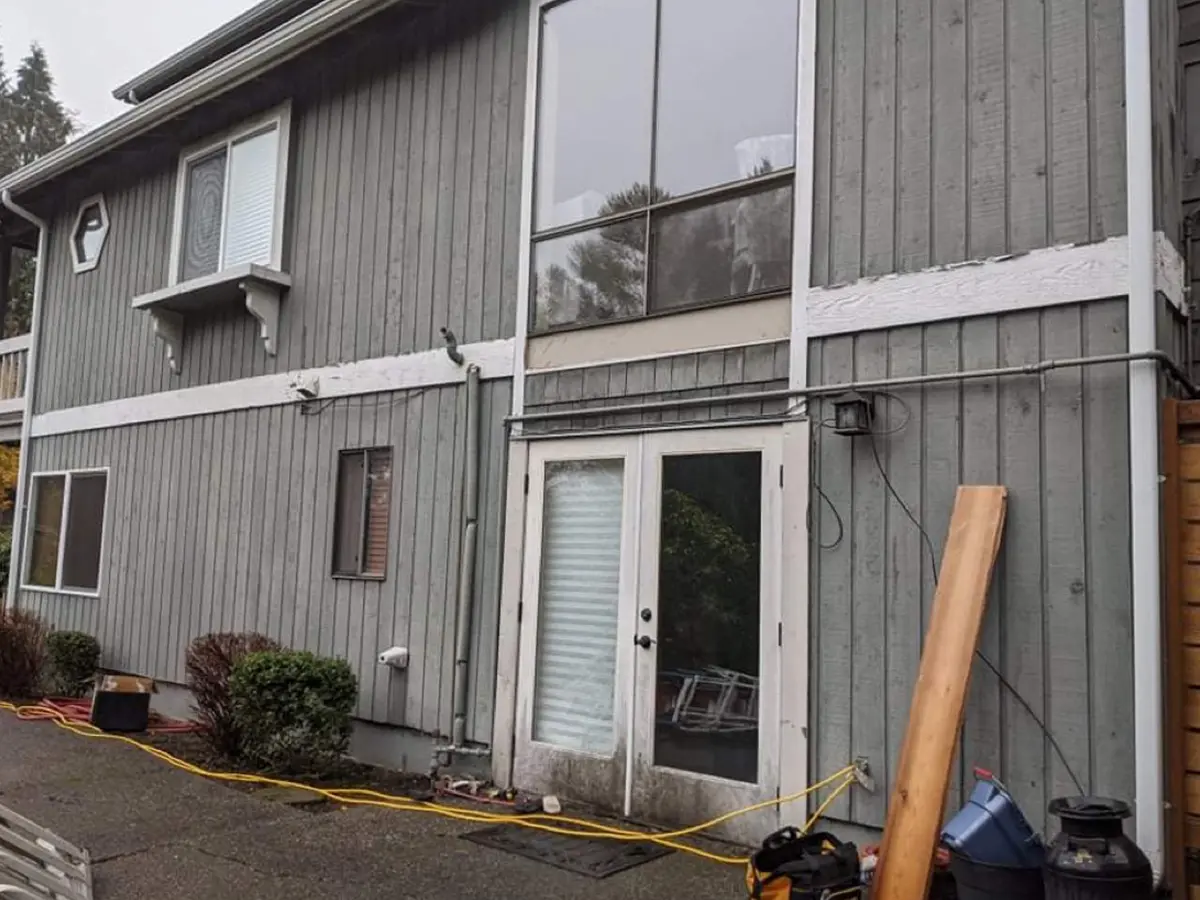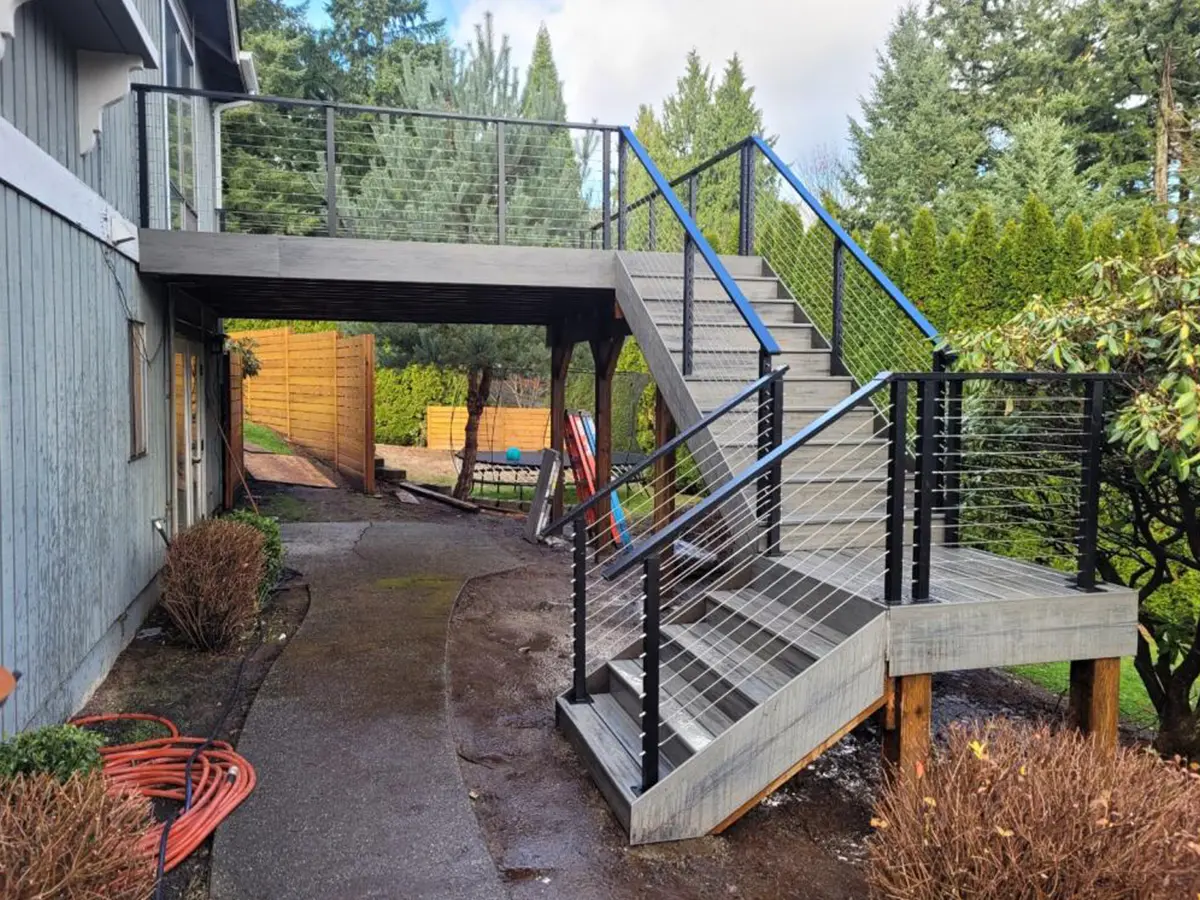 This 16'x15' Trex deck included:
The project was quoted at $45,650, where the most expensive item was the steel cable railing with custom lighting, at $13,400.
Before
After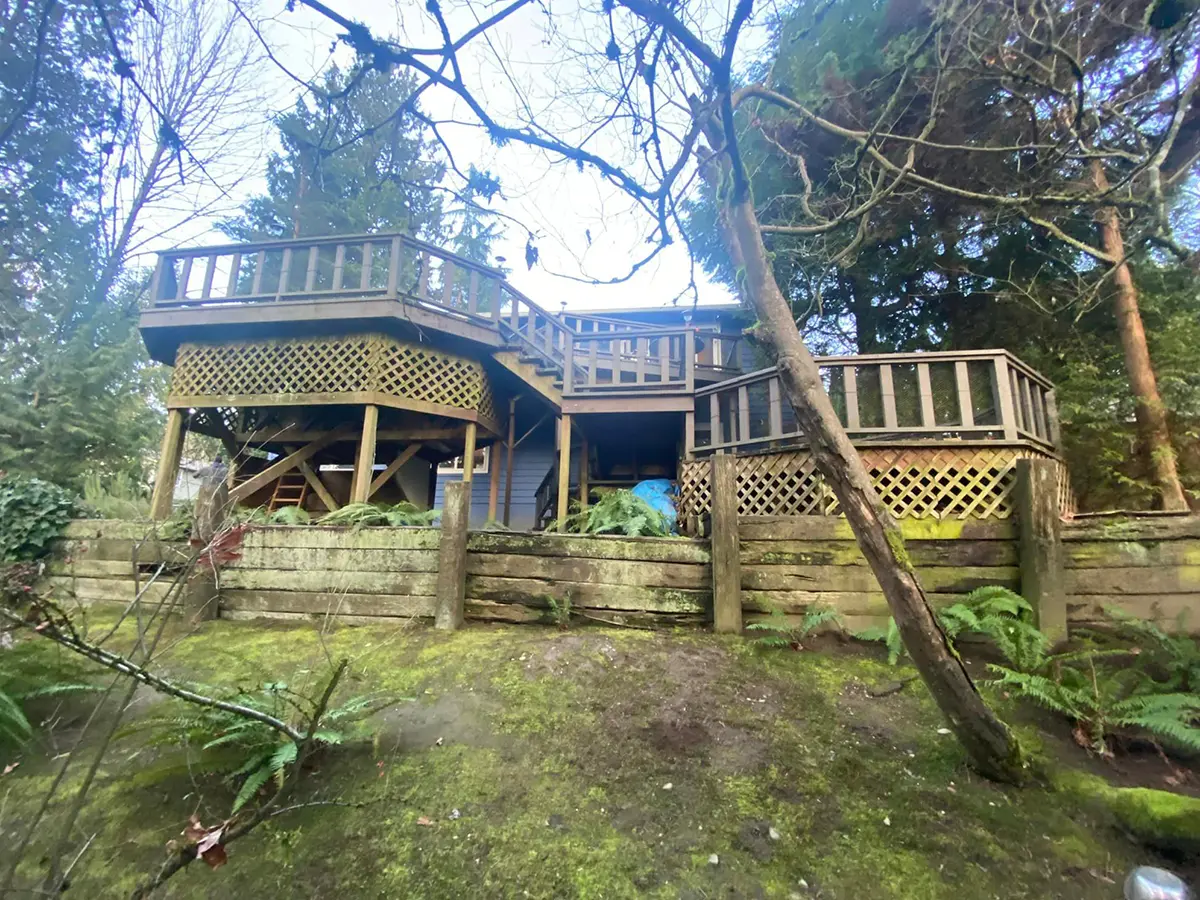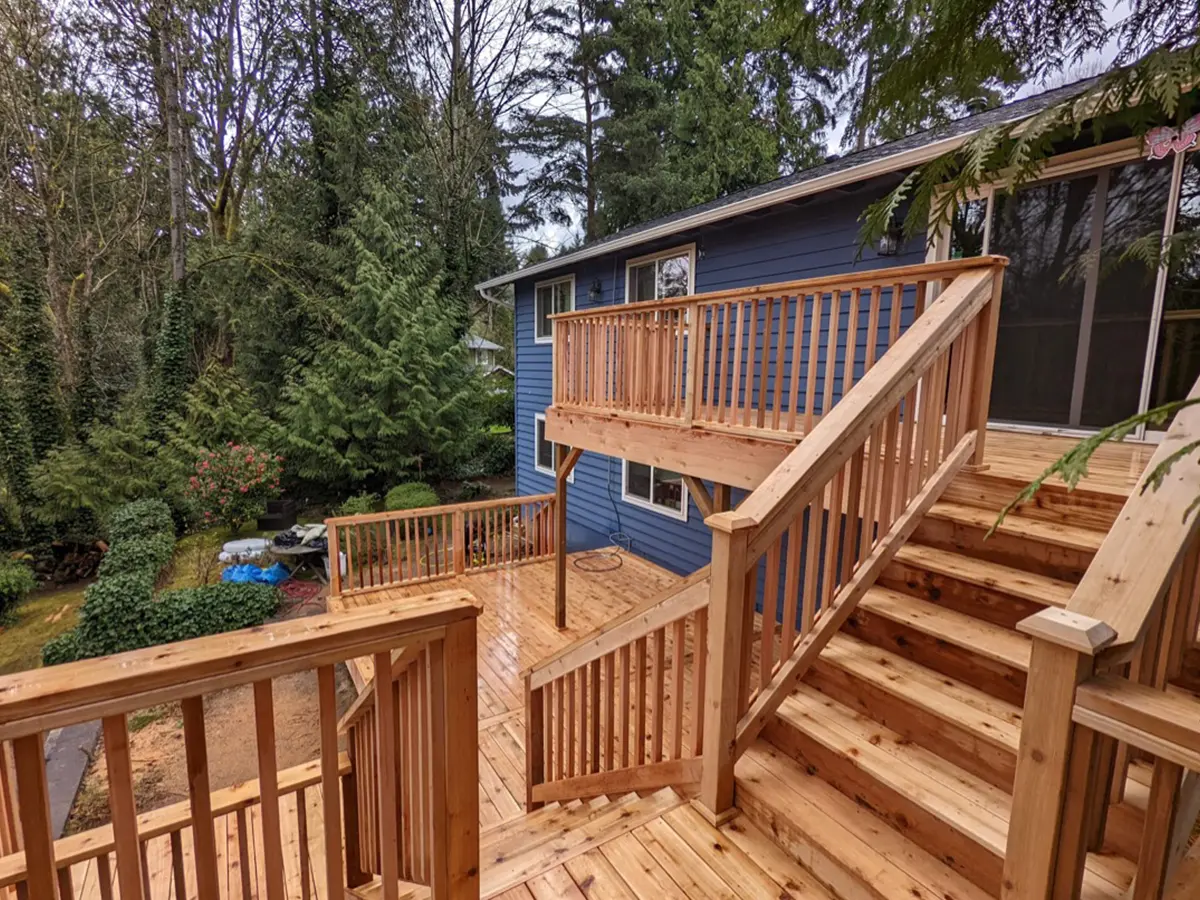 Tri Level Cedar Deck in Kirkland, WA
This deck project included:
The project was quoted at $95,800, where the most expensive item was the custom routed undermount lighting, at $17,800.
Your Dream Deck Built In Under A Week
Your home is one-of-a-kind, and so are your wants and needs. That's why our approach to deck building keeps your wishes front and center every step of the way.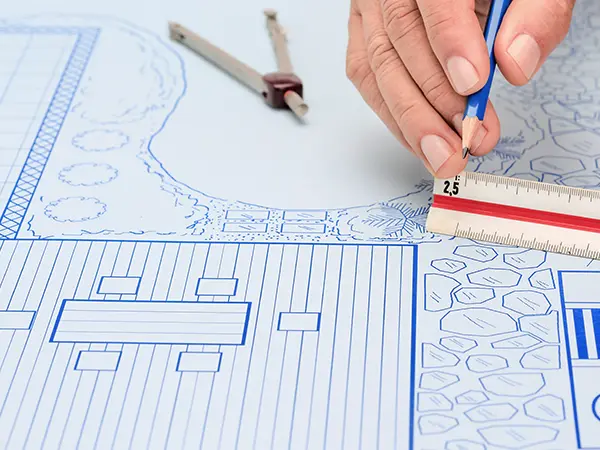 Together we paint the picture for your dream deck down to every detail.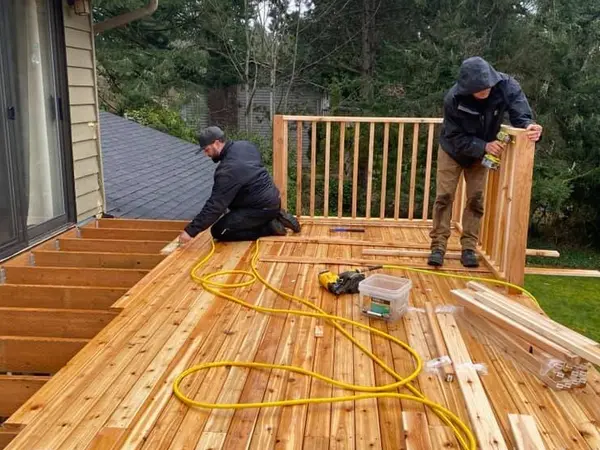 Our in-house team of craftsmen materializes your deck idea quickly.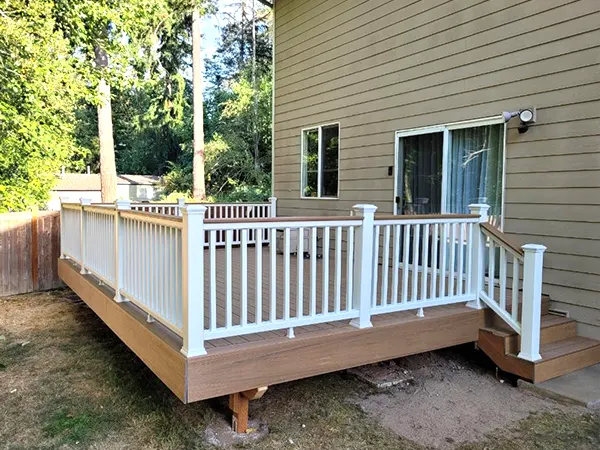 Gather your loved ones and enjoy your extended home anytime you want.
What Our Customers Are Saying
We hired Burgess again for our deck rebuild. The crew did an amazing job, again!
They showed up on time and completed the tear down and complete rebuild of our deck in 4 days.
It looks beautiful and we can't wait to enjoy it this summer. 5/5 would recommend for any fence and/or deck projects.
We discovered Burgess Construction on FB after reading their reviews. Blaine and his crew did an amazing job on our deck. The workmanship is stellar and first rate.
I felt the price was vary fair and the workmanship is outstanding. I just love showing off our deck and we love spending time on it.
The railing is so sturdy and well put together, it really finishes the deck.
We highly recommend and will use Burgess Construction for future projects.
Blaine and his crew replaced my deck and fence this week and they did a fantastic job!
They were on time, in budget, and super communicative.
I will use Burgess for all my deck & fence needs in the future, and recommend to any who ask.
I wish I had this experience with every contractor I worked with thank you for everything, Blaine!
A New Space For Your Family Is Within Your Reach
Let's make your deck your family's favorite place.
Some Of Your Benefits Of Working With Us Include:
We don't just claim to communicate; we make it a priority. We have three account managers on staff simply to ensure that each of our clients receives the most transparent service possible.
All of our decks are built with both aesthetic and longevity in mind. We put care and precision into every single board and every single screw to ensure you'll enjoy your deck for generations.
Our decks are made from high-quality materials and backed by a warranty, so you'll know your investment is protected. We also offer 5-year workmanship warranty for complete peace of mind.
Create A Deck You'll Be Proud To Share With Everyone
We connect with your needs and become a partner you can count on.