The Best Fence Installation Cost In Monroe, WA
Curious about the cost of fence installation in Monroe, WA?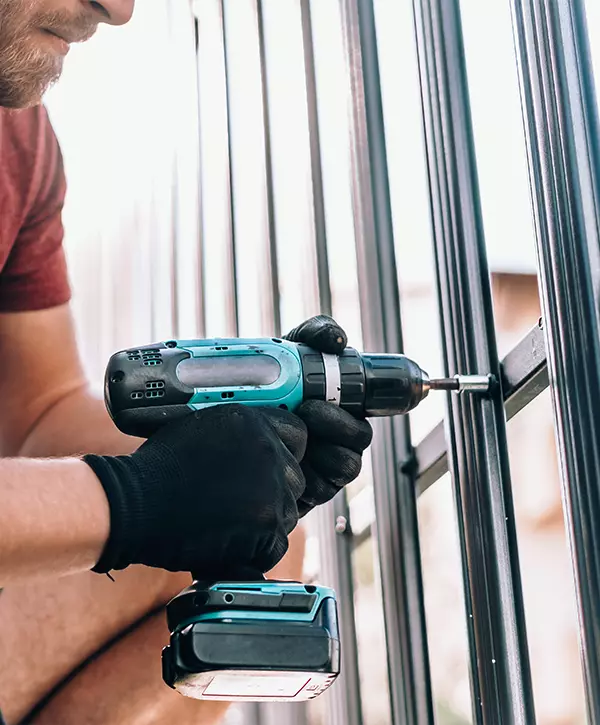 Burgess Construction offers a high-end fence installation service that comes at a fair and sensible price that doesn't require you to dig into your savings!
A 120' cedar fence starts as low as $6k, while a longer fence with upgraded materials, wrapped posts, and add-ons can go as high as $20k. Once we examine your property and consult with you on your wishes, we'll be able to offer you an exact quote.
Get The Best Price On Your Fence Installation With Us!
We understand that it can be difficult to find a fence installation service that is both affordable and provides quality workmanship and customer service. However, at Burgess Constructions, we offer competitive pricing for fence installation without compromising on the quality of our service. You can expect excellent customer support throughout our partnership.
Typical Fence Installation Cost In Monroe, WA
The cost of your fence will be primarily determined by its dimensions, such as length and height. It's necessary to consider the type of materials you choose, as wrought iron is pricier than pressure-treated lumber, which will require regular upkeep and additional expenses.
Let's look at the average cost to build a 100 linear feet cedar fence.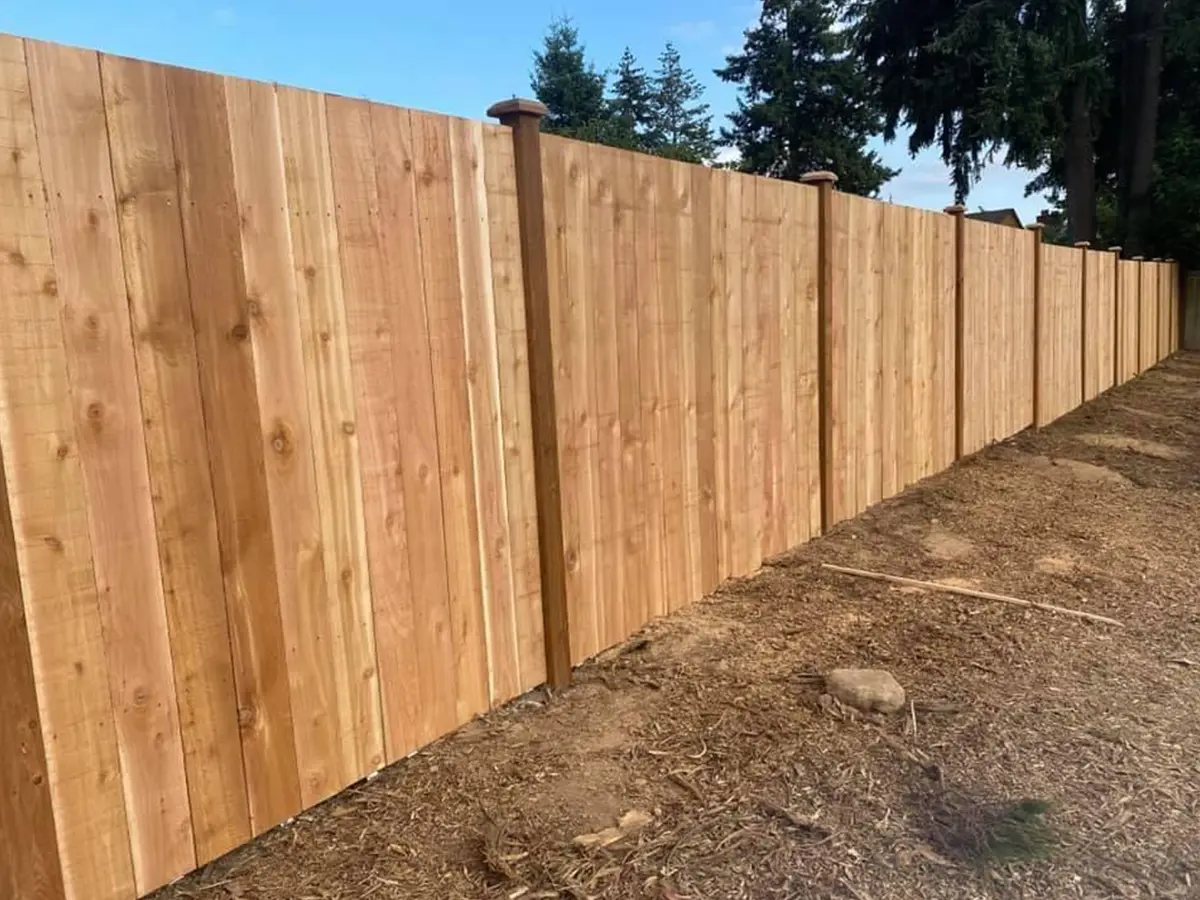 Estate style cedar fence in Bothell, WA
The project was quoted at $6,800.
| | Basic | Better | Best |
| --- | --- | --- | --- |
| Cedar Fence Materials | $1850.00 - $2190.00 | $2240.00 - $2490.00 | $2835.00 - $3500.00 |
| Cedar Fence Installation | $700.00 - $750.00 | $800.00 - $900.00 | $950.00 - $1200.00 |
| Total | $2550.00 - $2940.00 | $3040.00 - $3390.00 | $3785.00 - $4700.00 |
| Average Cost Per Linear Ft. | $27.45 | $32.15 | $42.42 |
Check out our fence installation offer in Monroe! Make your home feel safer for you and your loved ones with a highly-efficient fence.
Your Neighbors In Monroe Love Their New Fences!
Burgess' experts have helped to improve the backyard aesthetics and security of many households in and around Monroe, WA. Here's what homeowners say about working with us…
Blaine and his crew replaced my deck and fence this week and they did a fantastic job!
They were on time, in budget, and super communicative. I will use Burgess for all my deck & fence needs in the future, and recommend to any who ask.
I wish I had this experience with every contractor I worked with thank you for everything, Blaine!
These company was great! We were lucky to find them by piggy-backing off our neighbors.
They were fast, efficient, stopped to ask us a few questions, and our fence looks great!
Highly recommend them.
Cost Of Different Fence Materials
Choosing the right fencing material is just as important as selecting the size. It can affect both the time and cost of your project. Let's examine the expenses associated with different fencing materials.
If you have a limited budget, you should consider using pressure-treated wood. For a balanced option between maintenance and budget, cedar would be a very popular choice. Alternatively, if you are willing to spend more, tropical hardwoods will provide a beautiful appearance.
Below are some well-known varieties of wood and their corresponding prices (including materials and installation).
| Type Of Wood | Cost Per Linear Foot |
| --- | --- |
| Spruce | $25 |
| Pine | $28 |
| Cedar | $33 |
| Western Red Cedar | $33 |
| Redwood | $48 |
| Tropical Hardwoods | $50 |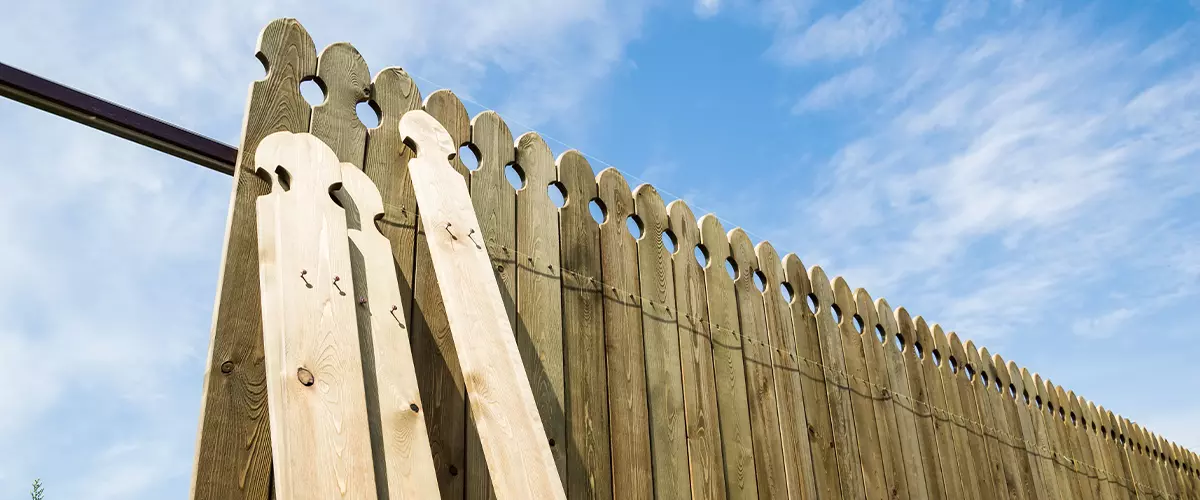 Homeowners are increasingly choosing vinyl fence panels because of their durable and long-lasting nature, attractive appearance, and numerous style options available. Vinyl will cost more than other materials, but it will be a worthwhile investment in the long run as it requires minimal maintenance.
A vinyl fence usually costs about $30 per linear foot on average. So, for a 150-foot fence, you can expect to spend around $4,500. Keep in mind that the price can vary depending on the style and design you choose, ranging from $17 to $38 per linear foot.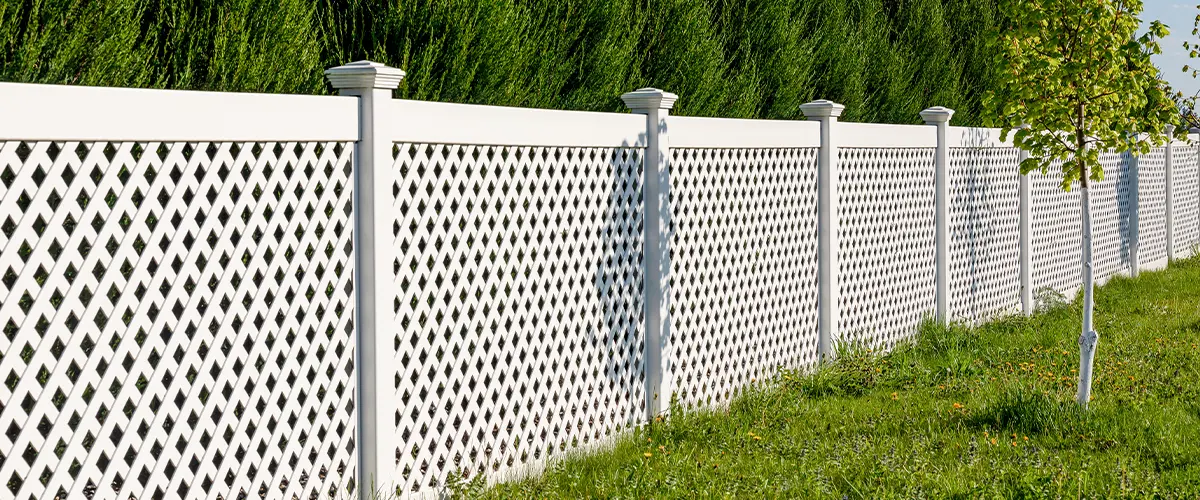 Chain link fences are budget-friendly fencing options that have many advantages, such as clearly marking the perimeter of large properties, providing security for your land, and keeping animals (like pets or hens) within an area.
The chain link fence cost would be around $1,587 for a small backyard of 500 square feet, about $3,105 for a mid-sized yard of 2,000 square feet, and about $4,140 for 3,500 square feet.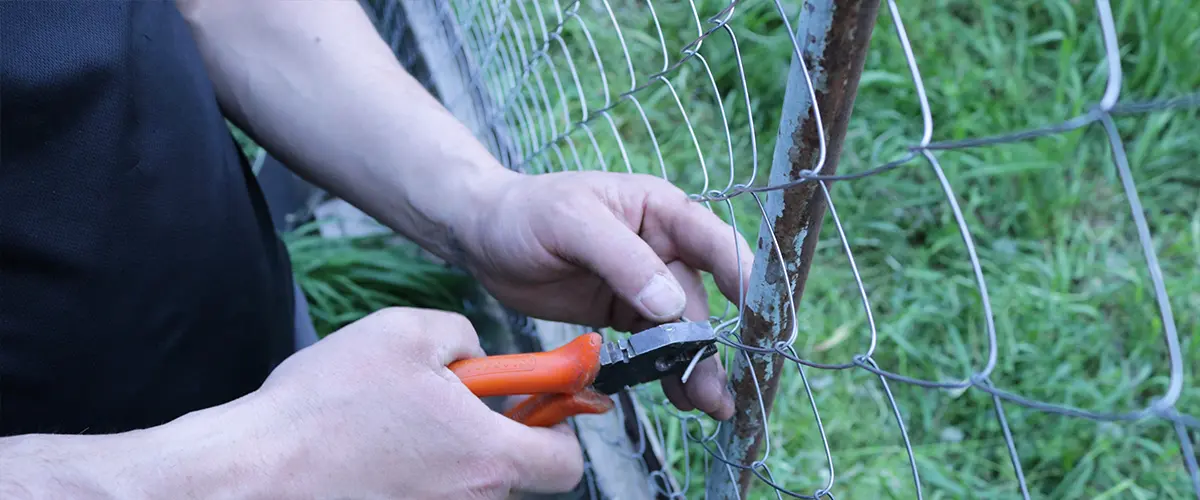 If cost is not a concern, metal fences (wrought iron, aluminum, or steel) are great fencing materials that boast high durability, a longer lifespan, and require less maintenance than a wooden fence.
Although they may be more expensive than wood or vinyl fences, the aesthetic they bring to your backyard is noteworthy.
Metal Fence Installation - by linear foot for a 4-foot tall fence
| Material | Unit Cost |
| --- | --- |
| Aluminum | $8 - $12 per linear foot |
| Steel | $7 - $10 per linear foot |
| Wrought Iron | $25 - $30 per linear foot |
Metal Fence Installation - 200 linear foot for a 4-foot tall fence
| Item | Unit Cost | Quantity | Line cost |
| --- | --- | --- | --- |
| Fencing material: aluminum | $8 - $12 per linear foot | 200 | $1,600 - $2,400 |
| Gate | $150 - $700 per unit | 1 | $150 - $700 |
| Fence posts installed in concrete | $2 - $4 per linear foot | 200 | $400 - $800 |
| Material Cost | $10.75 - $19.50 per linear foot | 200 | $2,150 - $3,900 |
| Labor Cost | $20 - $25 per linear foot | 200 | $4,000 - $5,000 |
| Total Cost | $30.75 - $44.50 | 200 | $6,150 - $8,900 |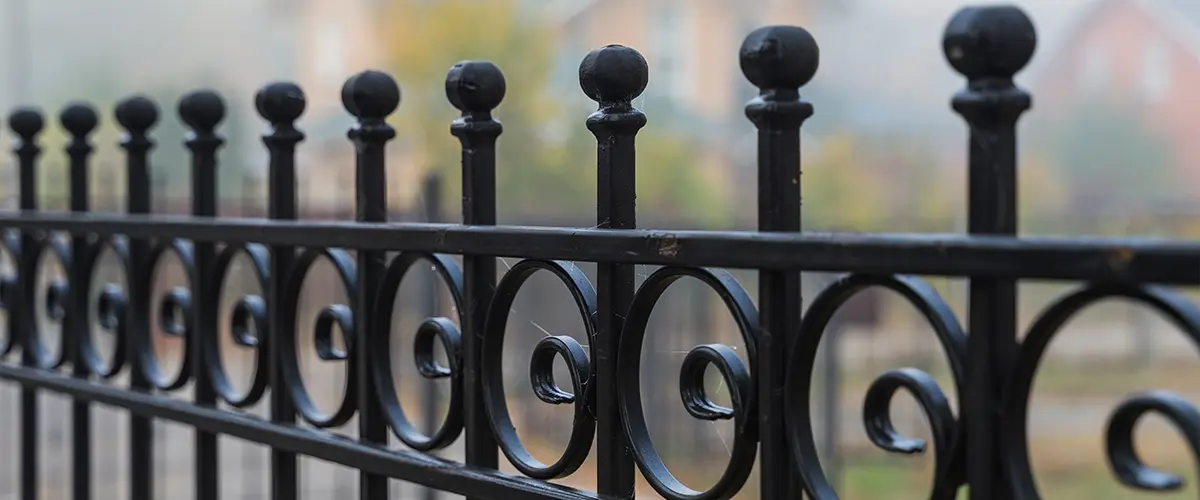 Masonry fences are a great choice if you're looking for a long-lasting and attractive fence that complements your property. Keep in mind that they can be costly and require professional installation for optimal results, but you'd be doing a much better call than trying to install one yourself.
Depending on the type of brickwork you choose, construction costs generally range from an affordable $10 to a more expensive $45 per square foot.
Type of Brick Material Cost Range Per Square Foot
| Type of Brick Material | Cost Range Per Square Foot |
| --- | --- |
| Traditional Brick | $35 |
| Hallow Brick | $20 - $30 |
| Brick Veneer | $10 – $30 |
| Thin Brick Veneer/Mini Brick Veneer Strips | $5 – $15 |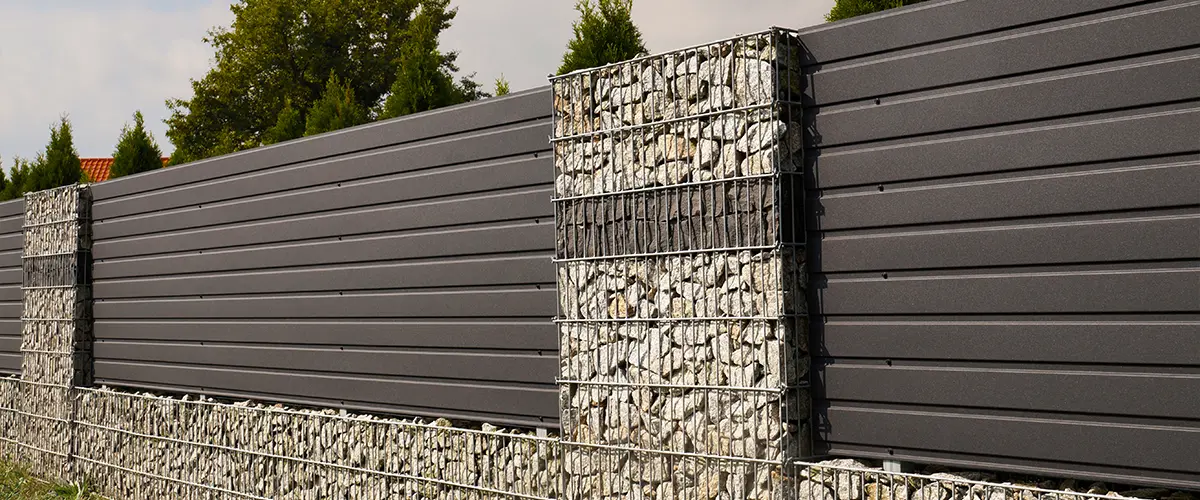 Your Fencing Project Just Got 10x Easier!
At Burgess Construction, we aim to make your fence installation experience stress-free and enjoyable. You can trust that we won't surprise you with any extra fees or complications. So sit back, relax, and enjoy the beauty of your new fence!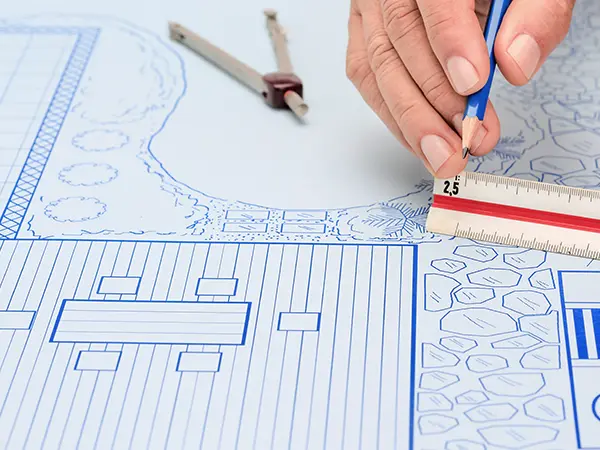 Contact us, and let's discuss your project!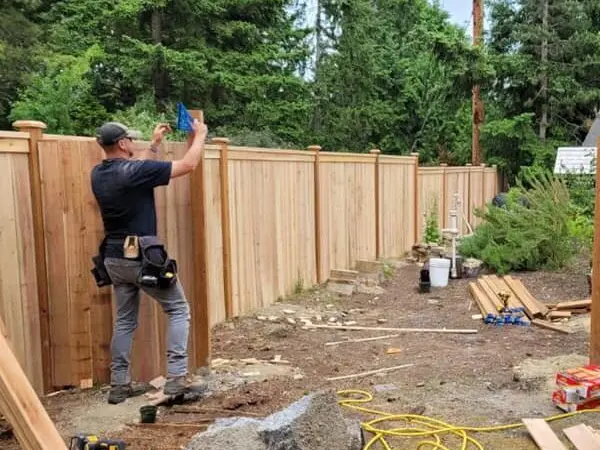 We start building your new fence.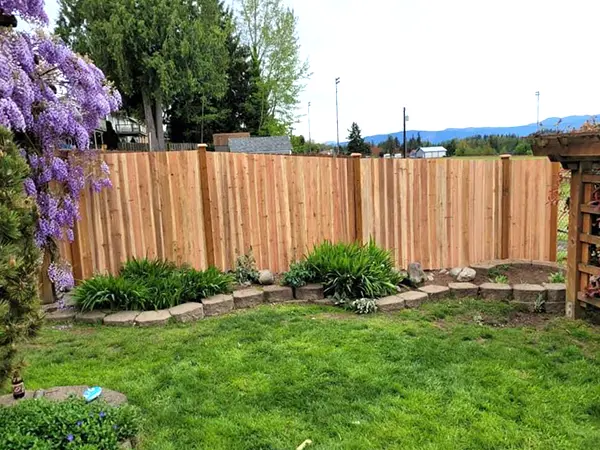 Enjoy more privacy and security with your brand-new fence!
Other Factors That Will Impact Your Fence Installation Cost
It's important to choose the appropriate fence style for your needs and budget since each style has its own installation methods and can significantly affect the expense. The rain fence costs between $11 to $29, the picket fence is around $12 and $48, and the privacy fence costs between $20 to $45.
To determine how much lumber you need for your fencing project, consider the fence's height. The most common height is 6 feet, but you can also choose 8 or 4-foot fences. For an 8-foot fence, add 20% – 30% to your budget for additional lumber. Subtract 20% – 30% for a 4-foot fence.
If you're installing a fence around your property, you'll want to install a gate in for an exit as well. The cost of professional gate installation usually ranges from $175 to $1,200, so keep this expense in mind when planning your project. For a cohesive look, use the same material for the gate that you used for the fence.
Demolition Or Removal Services
We offer a complete fencing service, so if you need to remove your old fence, or take out objects like boulders, rocks, trees, and shrubs, we've got you covered! You'll want to budget at least $500 specifically for these services. The cost of removing the old fencing material will range from $3 to $5 per linear foot.
The Best Fence Installation Cost In Monroe Is At Burgess!
Fence installation doesn't have to be stressful. It's actually a cost-effective home improvement that can add significant value to your life.
We want to offer you a safe service that comes with a reasonable price. At Burgess Construction, we provide a reliable quote, so you can have peace of mind without overspending. Your safety, as well as your family's, is priceless to us.
Make sure to invest in security today so that your loved ones are protected tomorrow!
You're getting:
Ready To Get The Best Fencing Deal In Town?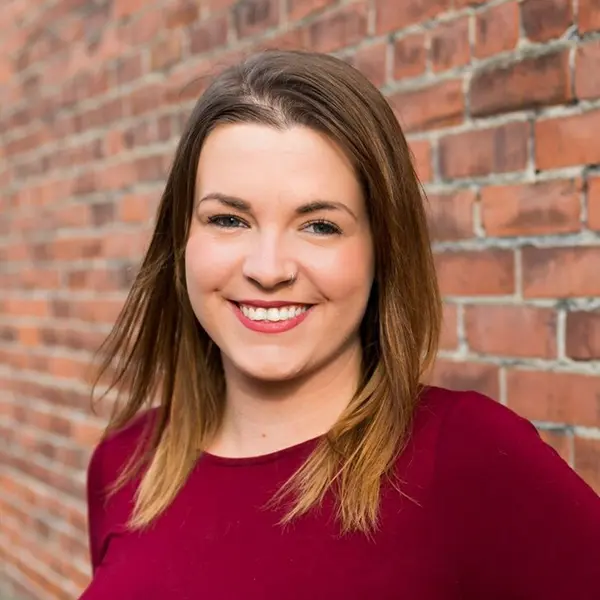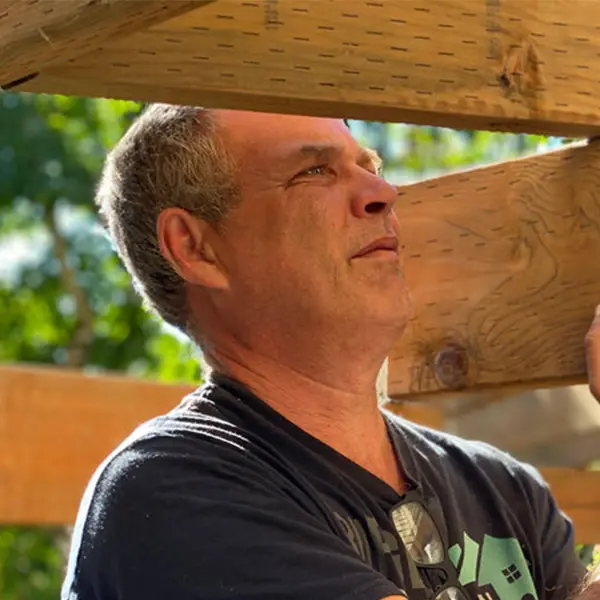 Request a free quote for your home additions in Monroe, WA, today! Or talk directly to us at (425) 791-5281 to kick-start your project.