Fence Installation In Alderwood Manor, WA
Keep everyone on your property safe with a reliable and lasting fence installed with a pro.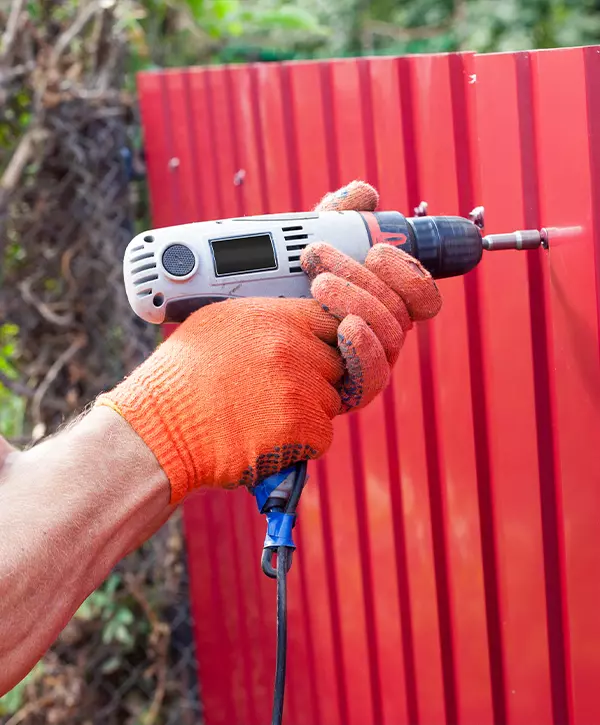 Homeowners often overlook the significance of fences until one unpleasant event occurs, and it changes everything. It gets you thinking that this wouldn't have happened if you had a fence.
At Burgess Construction in Alderwood Manor, WA, we specialize in building beautiful and durable fences that offer you the assurance of increased privacy and safety in your backyard.
We're experts in all types of fences and can get you this upgrade fast, affordable, and extremely easy.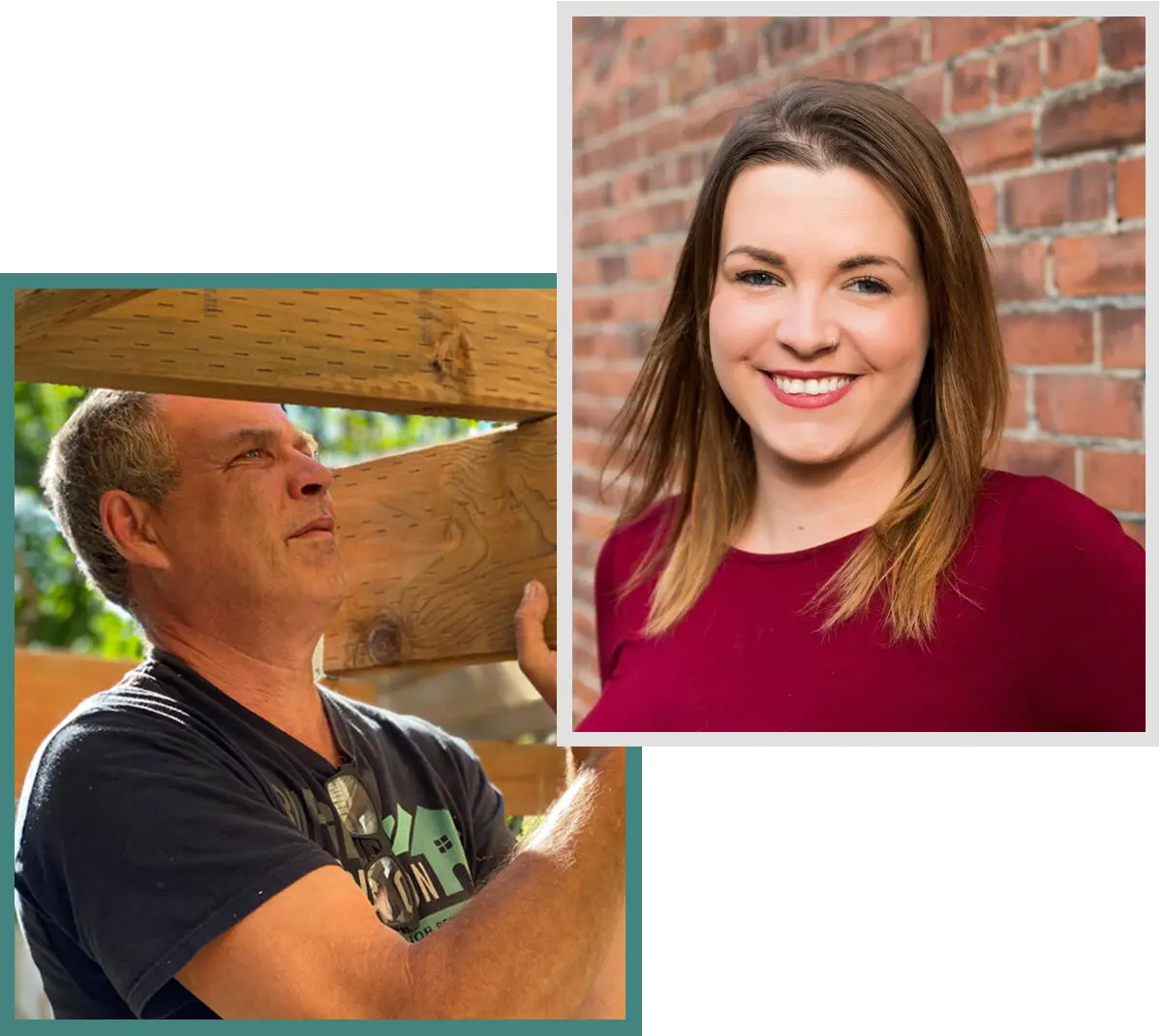 Stephanie and Blaine, owners of Burgess Construction
Hi, we're Stephanie and Blaine, owners of Burgess Construction, a husband and wife-owned business with a passion for extraordinary customer service. Our mission is to help families like yours give their homes an outdoor space that encourages togetherness and relaxation. Whether you want a low-maintenance composite deck, a thorough deck repair, or a beautiful fence to enhance your property's curb appeal, we've got you covered!
A Complete Fence Installation Service - Right At Your Doorstep
Sure, building a fence is not rocket science. Unless you have a lasting fence that won't succumb to rot, decay, or dozens of other common fencing problems. At Burgess Construction, we bring the best to your fence installation project to ensure you're getting a beautiful and highly reliable fence.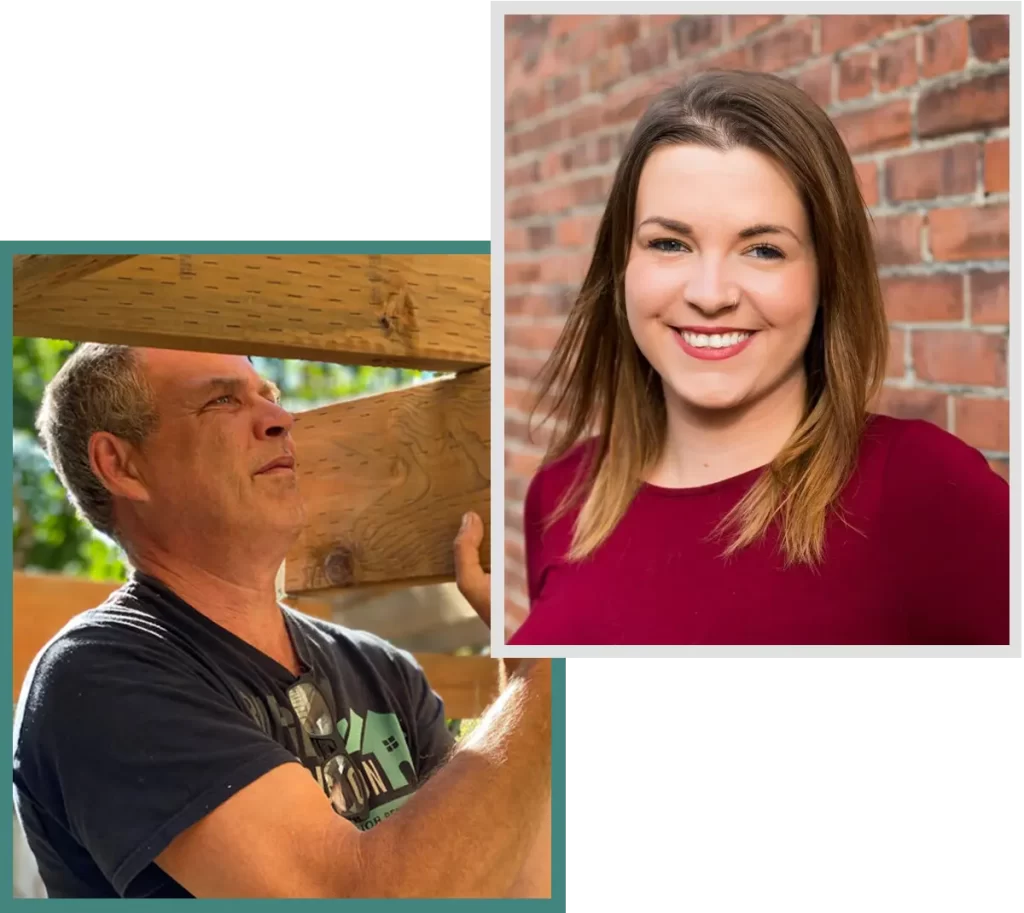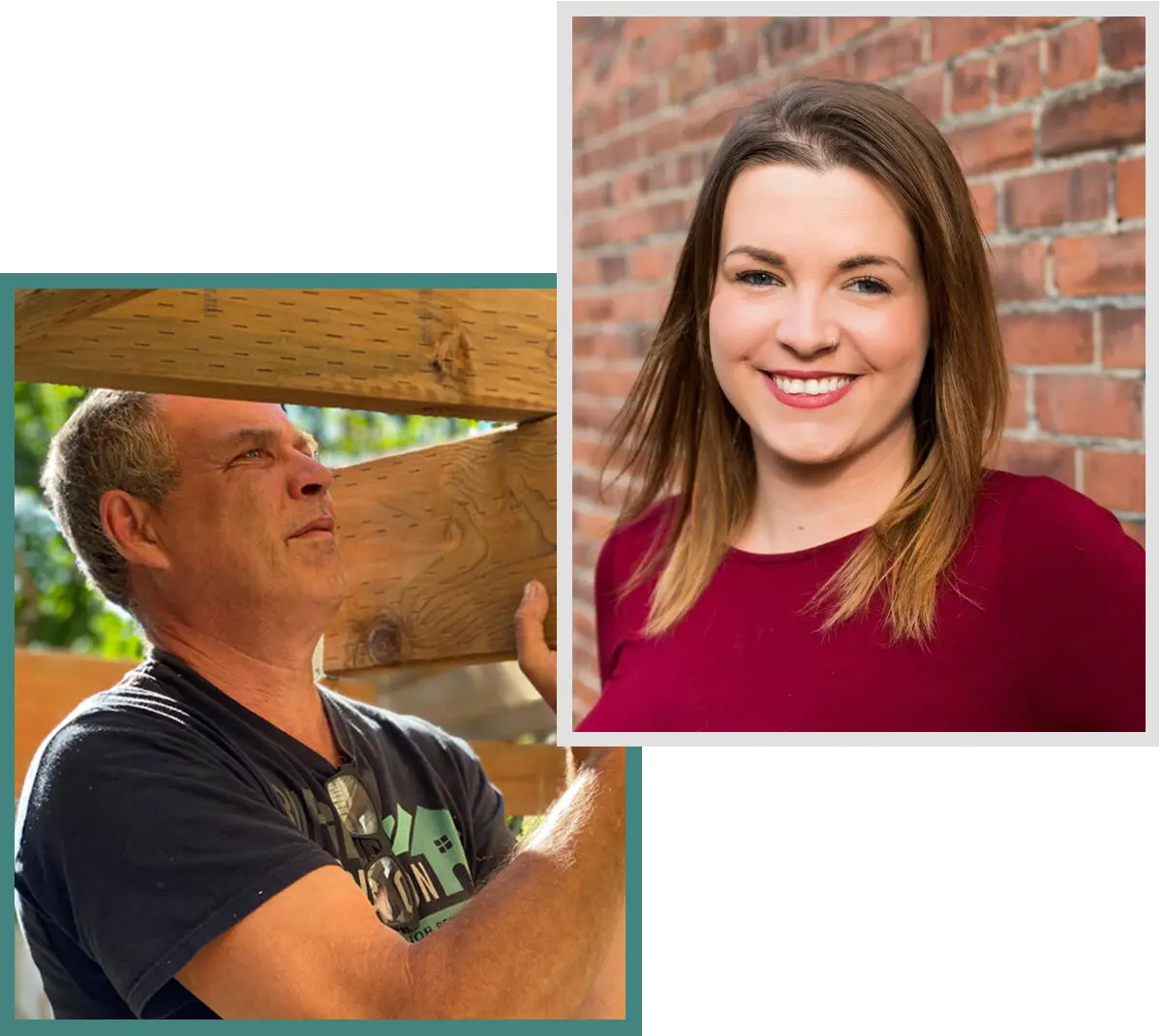 Enhance safety and privacy with a professionally built fence. Enjoy top-notch service, a seamless installation process, and a contractor who genuinely values your investment. Inquire about your fencing project by calling (425) 791-5281 or filling out a form!
Your Neighbors Loved Working With Professionals
Our team's dedication and attention to detail shine through in every finished project. Check out our portfolio to see the stunning transformations we've achieved and get a glimpse of what you can expect for your own home!
I would highly Reccomended Blaine and his crew. They did a fantastic job on a project I've been wanting done for years. They are timely, organized and precise about what they do. Great quality work—would recommend!
Stephanie came out and gave us a bid and Blaine and his team came out and did a phenomenal job on our pergola! I wouldn't have anyone else do work on our house but these guys!
Average Fence Installation Cost In Alderwood Manor, WA
The cost of fence installation in Alderwood Manor, WA, is determined by factors such as fence length and material selection. For instance, a 120-foot cedar fence can be installed for a minimum of $6,000. However, a longer fence with premium materials, wrapped posts, and additional features may incur costs of up to $20,000.
What increases fence installation costs: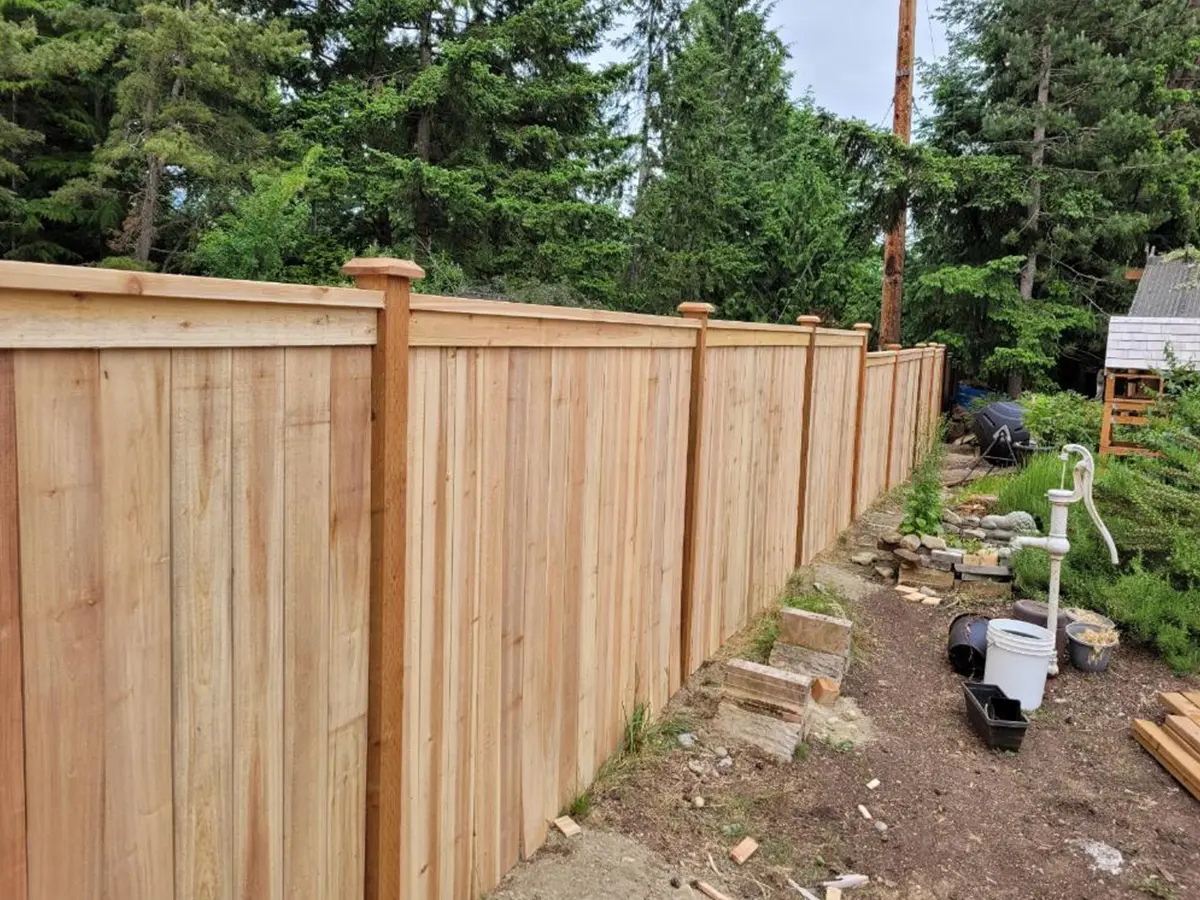 Mod style cedar fence in Eastmont, WA
This fence installation project included:
The project was quoted at $9,750.
| Fencing Material | Average Cost per Linear Foot |
| --- | --- |
| Wood | $15 - $33 |
| Vinyl | $13 - $37 |
| Chain-Link | $12 - $40 |
| Aluminium | $19 - $55 |
| Steel | $20 - $70 |
| Wrought Iron | $25 - $50 |
| Composite | $20 - $40 |
| Wire Fence | $1 - $6 |
*Fence installation costs will differ from project to project. For a more accurate pricing quote, request a free quote, and we'll circle back within a business day!
Discover the gratification of partnering with a premier contractor and indulge in the myriad advantages it brings. Our flawless fence installation procedure, combined with the efficiency and reliability of our team, guarantees a product that instills unwavering confidence in you.
A Fence Installation Project Where You're In Full Control
We've addressed two common concerns of homeowners trying to get a fencing project started: cost and time.
Whether you're on a tight budget or looking to splurge, we have the perfect solution. We've built fences for just $1k and high-end ones that were as expensive as $25k. Rest assured, you'll receive the utmost quality and value, regardless of your budget.
We prioritize your time and strive to complete your project within the agreed timeline. Our goal is to ensure your prompt enjoyment of the new fence, allowing us to seamlessly assist the next homeowner without any unnecessary delays at the job site.
Fence Installation Done Right - With Burgess
Envision a seamless fence installation process that expertly handles every detail, allowing you to relax and witness your vision come to life. We'll transform your dream into a delightful reality!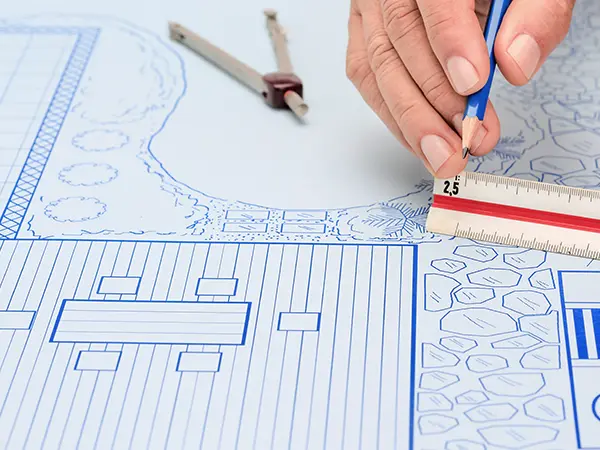 Get in touch, and let's design and pick the right materials for your new fence.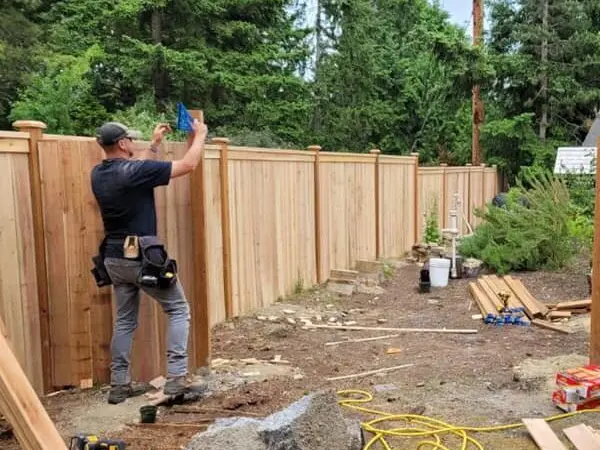 After you've decided on materials, we get straight to work building and installing your fence.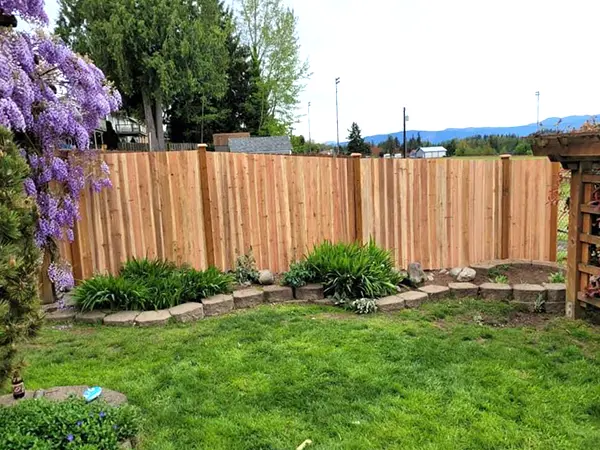 Your new fence is done! Enjoy more privacy in your backyard and a higher sense of safety.
Frequently Asked Questions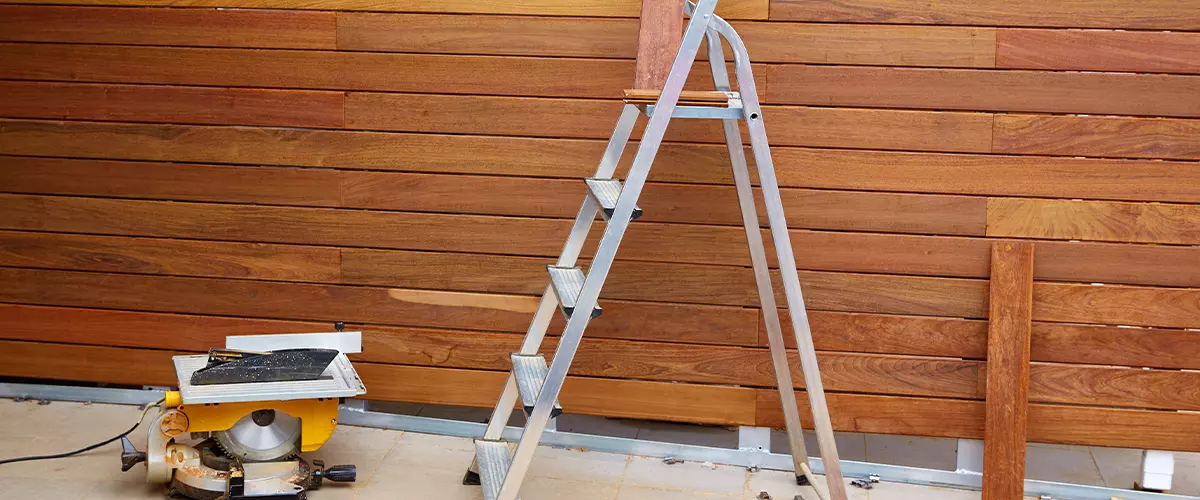 Enjoy The Best Fence Installation Service You'll Ever Find In Alderwood Manor, WA
Transform your Alderwood Manor, WA property with a meticulously crafted fence by Burgess Construction. Our professionals ensure unparalleled privacy and security, offering peace of mind for you and your cherished ones. Elevate your property with our exceptional craftsmanship and experience the difference.
Contact us at (425) 791-5281 or click the button below to receive your complimentary pricing estimate. Transform your outdoor space today!
I hired Burgess Construction to put a corrugated roof over my deck.
They did a beautiful job. I asked if the wood used could be stained and the outcome with the stained wood looks wonderful. There was a little mishap with communication
Stephanie and Blaine stepped up and made it right. I am so happy w the outcome. I am very proud of the way my deck looks now. I would recommend Burgess Construction.
Blaine and his crew replaced my deck and fence this week and they did a fantastic job!
They were on time, in budget, and super communicative.
I will use Burgess for all my deck & fence needs in the future, and recommend to any who ask.
I wish I had this experience with every contractor I worked with thank you for everything, Blaine!
Other services you might be interested in:
Alderwood Manor, WA, nestled in the verdant landscapes of Snohomish County, is a community rich in history and natural beauty. Landmarks such as Wilcox Park, a community staple, offers locals and visitors alike a serene space to relax, entertain, and enjoy the lush Pacific Northwest flora. Meanwhile, the Lynndale Park Amphitheater, renowned for its summer productions amidst towering trees, highlights the community's commitment to the arts. The area is also home to the Lynnwood Golf Course, a 75-acre, beautifully maintained facility that offers challenges to golfers of all skill levels. With its blend of historic charm and modern amenities, Alderwood Manor is truly a unique corner of the world.